Articles and Features
Art Curator Interview: Edoardo Monti
"What happened these past months catapulted all of us in a massive, universal heterotopia. It's about time to accept this new reality and move on, and allowing these artists to engage in a shared dialogue was definitely a therapeutic process."

Edoardo Monti
Swimming against the tide, a group of European art galleries – namely Gallery Nosco (UK-France), Galleria Anna Marra (Rome) and Montoro12 Gallery (Rome-Brussels) – has joined forces to start a joint curatorial physical venue in Brussels called Bubble'n'Squeak.
Opened on Thursday this week, Bubble'n'Squeak is a 350 square meter exhibition space located a stone's throw away from Wiels Museum and in the vicinity of additional important galleries, private collection spaces and foundations. It will welcome three curators and their projects per year.
We interview Edoardo Monti, curator of Hetérotopié, the first of this series of events. Featuring ten international artists, the exhibition delves into the French philosopher Michel Foucault's notion of 'Heterotopia' to "describe certain cultural or institutional spaces that are somehow 'other': isolated, incompatible, contradictory or transforming, they are worlds within worlds, mirroring and yet upsetting what is outside."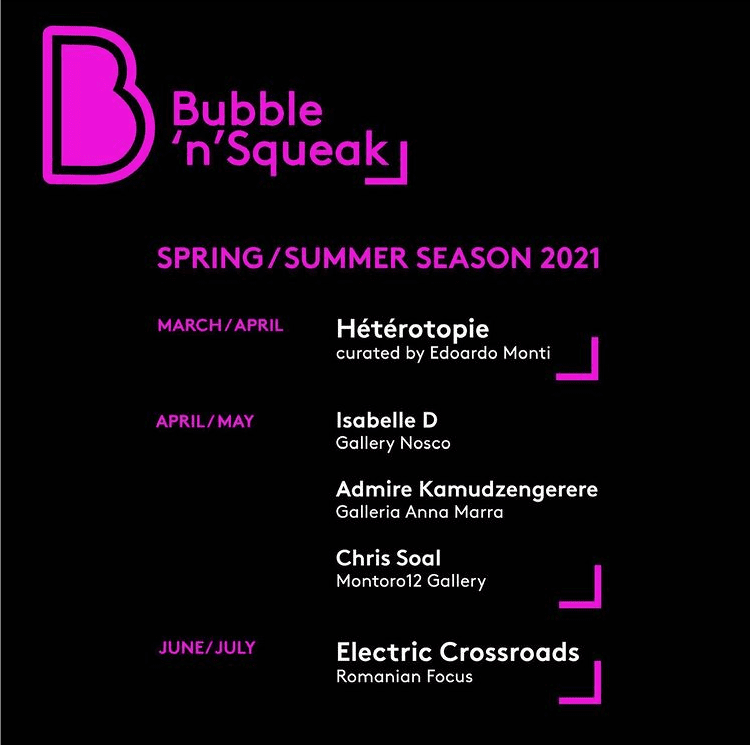 Can you tell us about your journey into the art world thus far, what first drew you to art?
It all started when I inherited a piece by my grandfather. It was a tapestry work by Futurist artist Fortunato Depero. The artwork meant so much to me, and I started getting more interested in the Arts, and started collecting at a very young age, with the small budget I had. After high-school, I spent three years in London and then moved to New York, where I lived for five years. It was there where I really expanded my interests and started collecting more consciously. Most of my friends had something to do with the art world: artists, curators, collectors… and that city just made my passion explode, with that constant flow of energy and cultural offer.
You are both a collector and a curator. Does one of these roles reflect your identity better than the other? Do you approach art any differently when considering it from a collecting and curatorial perspective?
I think that we all have a personal taste, that may evolve with studies and experience, but can't be changed by the market or trends. It would be impossible to have two separate approaches to collecting and curating. I am mainly a figurative painting person. So yes, in a way my collecting taste somehow influences my curatorial approach, but I have found a way to combat this issue. When I launched Palazzo Monti, the artist residency I have been running since 2017, I immediately created an international board, that would select the artists along with me. That allowed me to get to know and work with artists that I would have normally not been drawn to. That way, I constantly learn and grow both as a collector and as a curator.
Who or what has inspired you during your career, ultimately influencing your work?
Before dedicating my life to the arts, I spent 8 years working in communication. I have never worked for a gallery or a museum, I guess my drive to built and support a community was strong enough to provide the energy to continue learning on the way. In a sense, I didn't have a mentor or a person to look up to, at the beginning. Since I moved back to Italy in 2018, I have found in Massimo Minini, a historic gallerist based in Brescia, a mentor and friend. His decades-long experience is extremely rich in anecdotes and really helpful recommendations. He is still in love with young artists, even if he now works with established ones, and I appreciate his views and suggestions always.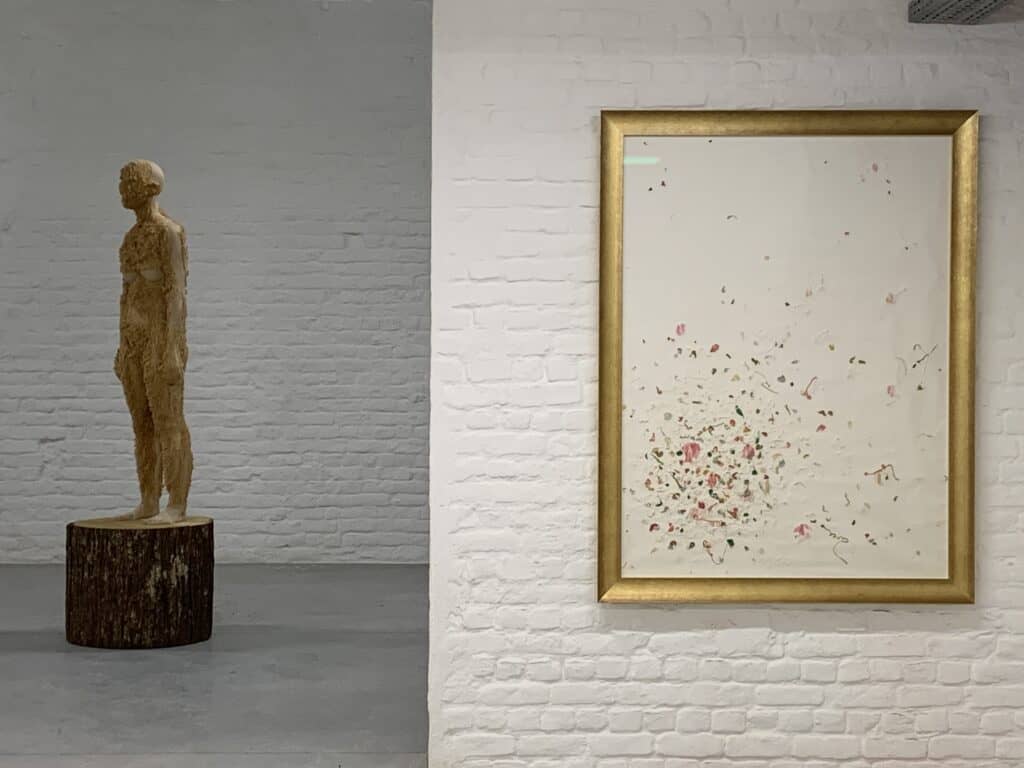 How would you define your curatorial practice? Are you interested in a specific research area or artistic medium?
The vast majority of artists I work with are artists that I know personally, either after a long friendship or after a residency at Palazzo Monti. By living here myself, it's like conducting a month-long studio visit. I am interested in every medium really, and love coming up with innovative concepts while supporting artists whose talent is not always recognized by the market. Figurative painting will always be a favourite medium to work with, but I am also working on a completely new project that involves NFTs, which will launch in April.
You are the curator of Hetérotopié, the first of a series of exhibitions held at Bubble'n'Squeak in Brussels. Can you tell us a bit more about it? What is the concept behind it and how do the different artists' creative practices complement each other?
It is super exciting to work on the first show for Bubble'n'Squeak, the join curatorial venue in Brussels for Galleria Anna Marra (Rome), Montoro12 Gallery (Rome-Brussels) and Gallery Nosco (UK-France). Working on a real, offline show is extremely motivating, especially in a moment when the art world has come to a standstill, prioritizing digital viewing rooms and virtual exhibitions. I have always been fascinated by Foucault's concept of heterotopias, and immediately saw in this notion the guiding thread that allowed me to travel across each of these artists' practice. In fact, they are all able to represent yet contest and overturn the reality we live in, embodying the very descriptions of the philosopher's postulation. What happened these past months catapulted all of us into a massive, universal heterotopia. It's about time to accept this new reality and move on, and allowing these artists to engage in a shared dialogue was definitely a therapeutic process.
You mainly support young, emerging artists. How do you build relationships with them?
Being 29 myself, it's easy to engage with artists of my same generation. We speak the same language, a new language that is shared across borders and is made of more and more similar experiences. What I mean is that while my parents first 18 years of life in Italy were a completely different experience from someone the same age in the USA or Japan, our generation has shared much more than ever before and that is why we have so much in common. Mutual respect is definitely a key aspect of a working relationship. It's tough when you like the person but the art is not worth working with, yet the worst happens when you love the work and the person is really not compatible. Ultimately, inviting an artist that I am curious about to spend one month at the residency is the best way to get to know them and their practice.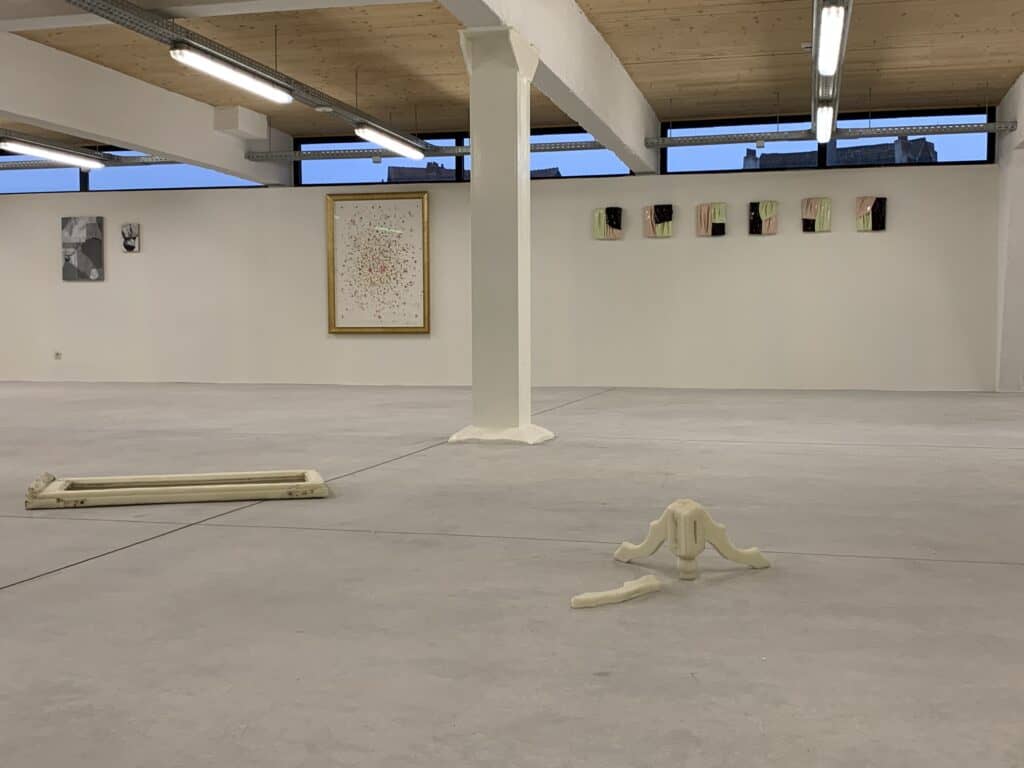 You mentioned Palazzo Monti, the artist residency in Brescia, Italy, you founded in 2017 bringing together artists from 50 countries. How did you come up with the idea? Can you tell us a bit more about the experience so far?
The project came out of frustration with a job that I did not love anymore, out of the desire to build a nourish an international community of artists, out of nostalgia for a country that I love so much and wanted to go back to. It has been a wonderful experience, 4 years full of crazy projects and celebrations, discussions and research trips. The best take from this is having improved my knowledge on the emerging, contemporary arts, and counting on a huge, international community of artists.
The role of the curator is continuously evolving. According to you, what are the challenges and perspectives for today's curators?
A curator in 2021 can't just be a scholar. You need to be able to raise funds; find a location where to showcase your projects; travel and research to adapt and foresee who will be the next talent to support; be some sort of PR person for your community and yourself. There is some sort of social responsibility, and I believe the same is for collectors. The world has changed, it's about time the art community evolves for its own sake. What we saw last year (digital shows, virtual art fairs etc) was a big failure in my opinion.
What are your expectations for the future? Any project you wish to see realised one day?
Our goal is to constantly work with institutions, to organize shows and events in support of our community. Recently we opened a show in New York, at Mana Contemporary, with over 120 artists that belong to our community. We want to organize such celebrations every other year. Imagine being an artist that came to our residency in 2017, and three years later you are showing in New York thanks to this experience! There will never be too much that we can do for the artists we know and want to support, that is what drives us every day.
Relevant sources to learn more
Bubble'n'Squeak – website
Bubble'n'Squeak on Instagram
Palazzo Monti
You may also like:
Art Curator Interview: Annamaria Maggi