Like any serious investment — financial, emotional, or the trickier combination of the two — learning how to be an art collector is a never-ending process.
The art market is like a broad, mighty river. It moves over the long-term in a well-established course but is always riven in the short-term by sudden crosscurrents from tributaries. In the art market, these tributaries are the trends that alter the flow of the market at any given point in time.
Staying on top of those trends while also deepening one's knowledge — both of the market and how as a collector one is prone to interact with it — is a continuing education challenge.
Here are 10 books that can serve as a foundation of knowledge about art collecting. Along with reading periodicals to keep up with the most recent news — Artland for example — these books will help you plunge into the art market with some grace and security.
By Peter Letzelter-Smith
1. Talking Prices: Symbolic Meanings of Prices on the Market for Contemporary Art
Olav Velthuis (2005)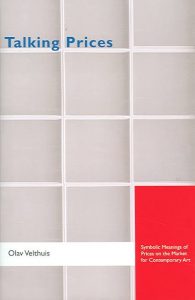 This critical analysis of pricing methodology in the art market is based on interviews with gallery managers and dealers. The book weaves together the sociocultural, commercial, and reputational factors that are in play as the market finds the price point for a work of art. It focuses on the monetary, as opposed to aesthetic, side of the collecting.
2. Great Collectors of Our Time: Art Collecting since 1945
James Stourton (2007)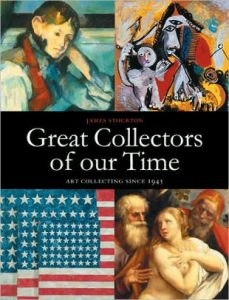 This assortment of profiles highlights the stories of individuals who have found their life's calling in building collections. Intrinsic to the profiles is capturing the borderline obsessive aspect of many collectors, an emotional fuel that can be the basis of a collection of real depth and aesthetic value — its own kind of work of art — or a more crass case of consumer obsession.
3. The $12 Million Stuffed Shark: The Curious Economics of Contemporary Art
Donald N. Thompson (2008)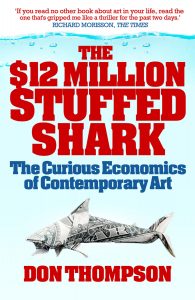 A look at the, on the surface at least, hard to fathom prices that some contemporary artworks can fetch. The shark in question was the centerpiece of Damien Hirst's The Physical Impossibility of Death in the Mind of Someone Living, a 1991 Britart piece that featured a formaldehyde-preserved tiger shark suspended in a glass display case. The book examines the economics of connoisseurship and personality-driven marketing that meld when a contemporary piece gets "hot" and moves from private dealers to auction houses to pop culture phenomenon.
4. Art Collecting Today
Doug Woodham (2017)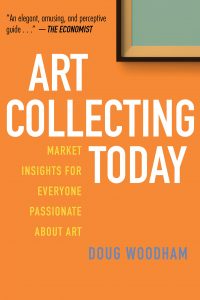 With a PhD in economics, not art history, it is not surprising that Woodham's book is a hard-nosed examination of the financial side of art collecting. Based on his years working for Christie's and the online gallery Twyla — as well as his own art collecting — the book is a how-to guide for being a shrewd collector. The book stresses how to curb your enthusiasm and approach art purchases with as much hardheaded savvy as possible.
5. Could Have, Would Have, Should Have: Inside the World of the Art Collector
Tiqui Atencio, with illustrations by Pablo Helguera (2016)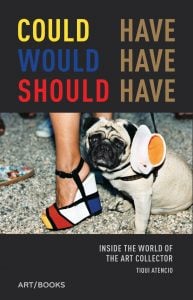 Herself a well-known collector of Latin American, modern, and contemporary art — she began collecting in earnest at age 18 — Atencio's book is based on interviews with over 80 other major collectors from around the world. It is a thoughtful exploration of what it takes to be a serious art collector and what drives that passion. Both the nobleness and silliness of art collecting is captured in the tales she shares, with satirical drawing by Helguera peppered throughout the book.
6. Art of the Deal: Contemporary Art in a Global Financial Market
Noah Horowitz (2011)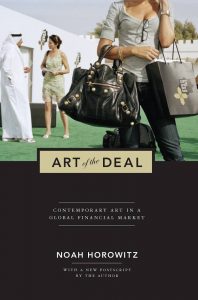 An investigation of the fallout from the bursting of the contemporary art market bubble in 2008, this book is more about art markets as a whole than the pricing of individual works. Chapters include an in-depth exploration of the still-evolving Video Art and Experiential Art sectors and a historical analysis of the implications of Art Investment Funds on art market dynamics.
7. Collecting Contemporary Art
Adam Lindemann (2006)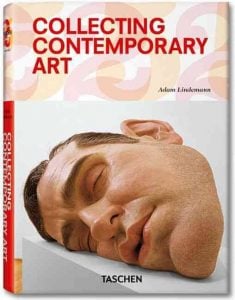 Part an insider's story of being a high-end art collector and part coffee-table book, this is an exploration by a serious collector about his passion. There are fundamental tips on how to approach art fairs, the timing of purchases, and differences in the primary and secondary markets, along with a number of interviews with successful members of the art world.
8. Collecting Art for Love, Money, and More
Ethan Wagner and Thea Westreich Wagner (2013)
Co-written by a collecting couple, this book is less about the economic side of collecting and instead about the aesthetic passion of building a private collection. It includes sections about other prominent collectors, as well as information about the financial logistics of collecting — but the emphasis is on how gratifying collecting art can be.
9. The Value of Art: Money, Power, Beauty
Michael Findlay (2012)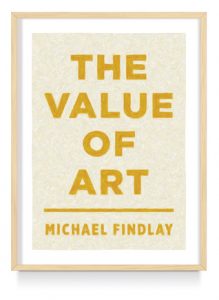 A no-nonsense examination of pricing by a professional art dealer, this book balances the hardheaded realities of the art market with the realization that the intrinsic value of a work does not hinge on its value as a financial investment. It's a good book for more recent collectors who may still be starry-eyed about embracing the world of art collecting. Not cynical by any means, but a book by a professional who understands both the best and worst features of the art market.
10. Collecting Contemporary Art
Andrea Bellini, Lillian Davies, and Cecilia Alemani — editors (2008)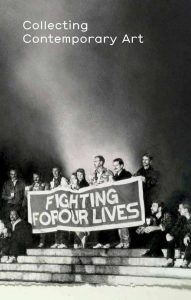 An assemblage of interviews with 40 collectors from around the world, this is an in-depth study of what motivates collectors and the strategic thinking that goes into their collecting decisions. The result is a broad case study on the role of private collectors in the art market and how art patrons support and mold the market.