---
The bright summer nights are not the only reason to visit the Nordics. Take a look at 15 Nordic museums not to miss.
---
SWEDEN
Moderna Museet, Stockholm
Fotografiska, Stockholm
Malmo Konsthall, Malmo
FINLAND
KIASMA Museum of Contemporary Art, Helsinki
Ateneum, Helsinki
Alvar Aalto Museum and Foundation, Jyvaskyla
ICELAND
Reykjavík Art Museum, Reykjavík
Reykjavík Museum of Photography, Reykjavík
The Living Art Museum (Nýló), Reykjavík
NORWAY
Astrup Fearnly Museum of Modern Art, Oslo
The National Gallery, Oslo
KODE Art Museum of Bergen, Bergen
DENMARK
Louisiana Museum of Modern Art, Humlebæk
ARoS Aarhus Art Museum, Aarhus
Arken Museum of Modern Art, Ishøj
---
SWEDEN
---
Moderna Museet, Stockholm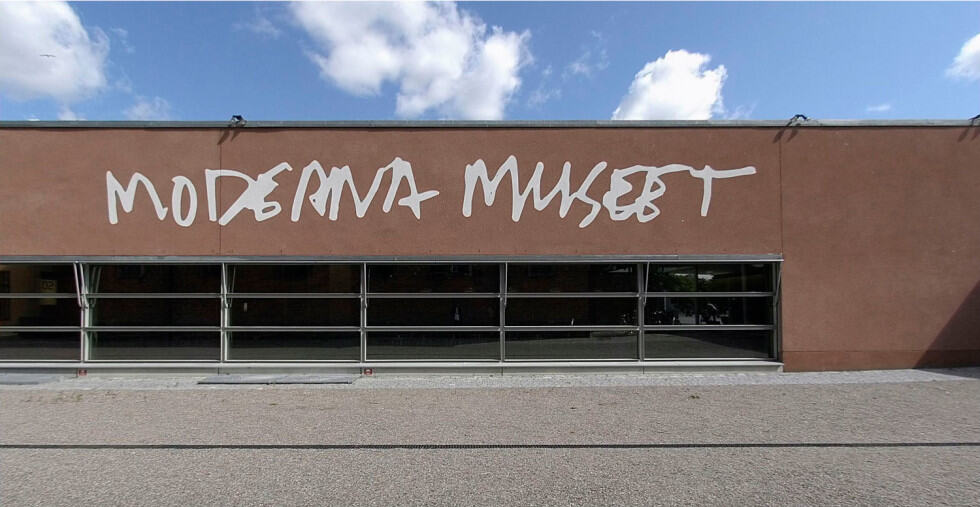 Moderna Museet is a state museum for modern and contemporary art located on the island of Skeppsholmen in central Stockholm, opened in 1958. In 2009, the museum opened a new branch in Malmö in the south of Sweden, Moderna Museet Malmö.
The museum houses Swedish and international modern and contemporary art, including pieces by Pablo Picasso and Salvador Dalí and a model of the Tatlin's Tower. The museum's collection includes also key works by artists such as Marcel Duchamp, Louise Bourgeois, Niki de Saint Phalle, Henri Matisse and Robert Rauschenberg, as well as ongoing acquisitions by contemporary artists.
Fotografiska, Stockholm
Fotografiska is an international meeting place where everything revolves around photography. Located in the heart of Stockholm, the museum has an exhibition space of 2,500 square meters, and features 4 major exhibitions per year and approximately 15-20 minor exhibitions. Exhibitions are the foundation of Fotografiska. The ambition is to exhibit world-renowned photographers, many who have never been shown in Sweden, as well as those who are not yet established. Since the grand opening, May 20th 2010, Fotografiska has shown legends like Annie Leibovitz and David LaChapelle as well as new photographers like Nick Brandt, Helena Blomqvist, Klara Kallstrom and Johan Wik.
Fotografiska is housed in a former industrial Art Nouveau style building dating back to 1906. Designed by Ferdinand Boberg, the building was used for the customs control of goods and is listed as a building of cultural interest. The original brick facade of the beautiful customs building is intact, while the interior has been renovated to house the museum. Today, the entire 5,500 square meter space is filled with photographs and exhibitions from around the world.
Malmö Konsthall, Malmö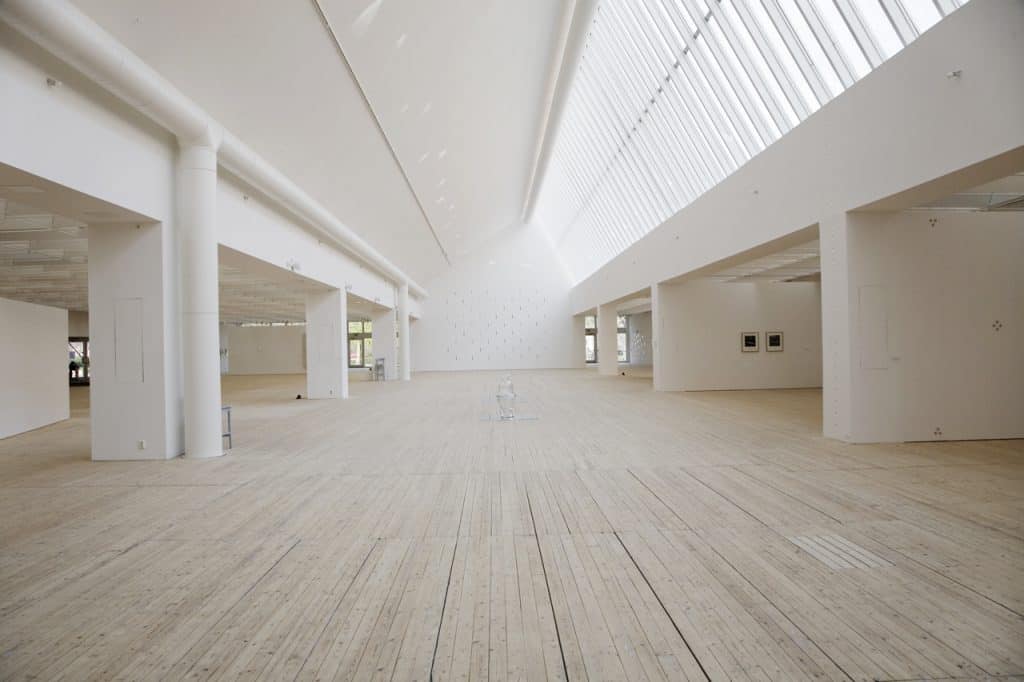 Malmö Konsthall was opened in 1975 and is one of Europe's largest exhibition halls for contemporary art. Architect Klas Anshelm has created an exhibition hall with great flexibility, generous space and fantastic light. The construction materials are light and simple: concrete, glass, wood and aluminium. Most of the gallery has a ceiling constructed like a latticework of 550 domes with both natural and artificial light sources. The height of the ceiling varies. The light well – with the higher ceiling – has a big sloping skylight towards the north. Klas Anshelm got inspiration for the construction when visiting the sculptor Constantin Brancusi in his Paris studio. The result is a gallery that is both functional and aesthetic. An exhibition space that presents the artist with endless possibilities.
Malmö Konsthall arranges exhibitions with an international focus which encompasses both the classics of modern art and current experiments.
---
FINLAND
---
KIASMA Museum of Contemporary Art, Helsinki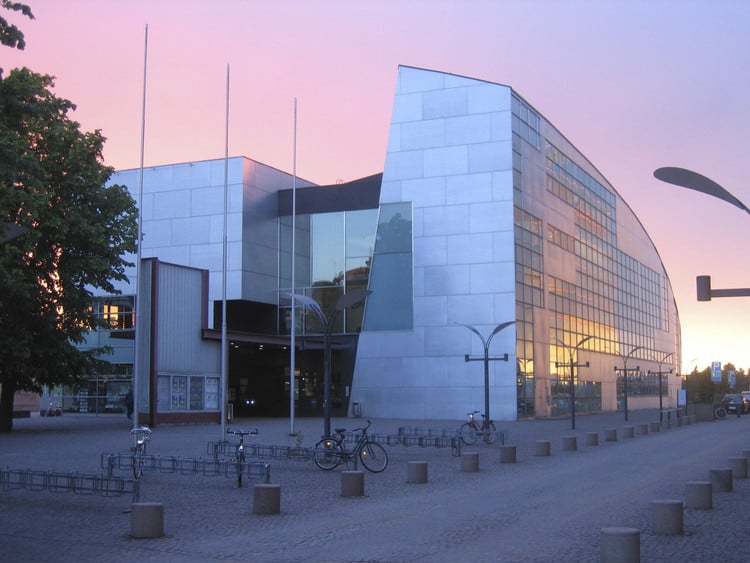 One of the leading museums of contemporary art in the Nordic region, Kiasma delights and provokes, impresses, surprises and entertains. Kiasma is a museum of contemporary art under the umbrella of the Finnish National Gallery. Its primary role is to educate the public on contemporary art and to strengthen the status of art in Finland in general.
The building itself is a major architectural landmark situated right in the heart of Helsinki. Kiasma was designed by American architect Steven Holl. The museum opened to the public in 1998.
The mission of Kiasma is to publicise and collect art of our time. It seeks to make contemporary art accessible to as large an audience as possible and thereby to offer people new experiences and new perspectives on life.
Ateneum, Helsinki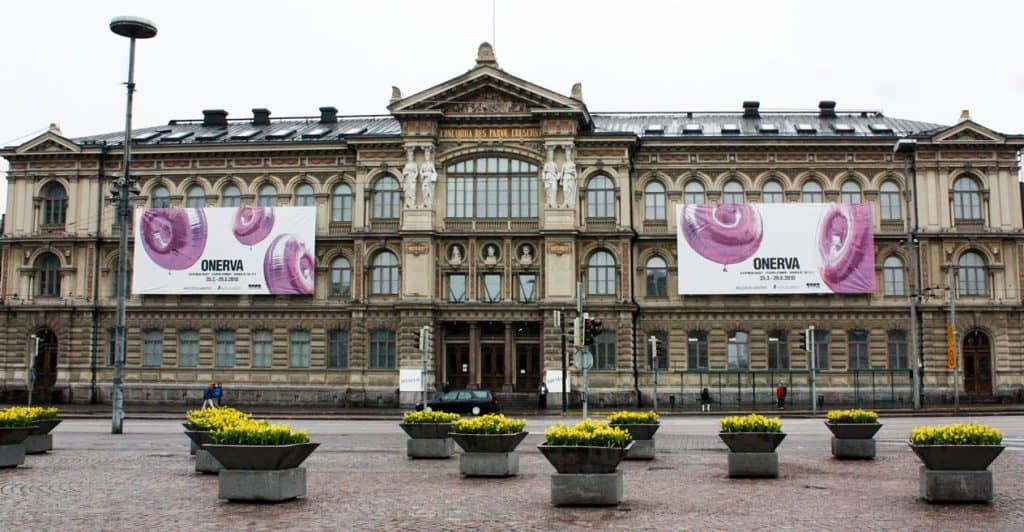 The Ateneum is the home of Finnish art. The images held by the Ateneum are ingrained in the collective memory of the Finnish people: the beloved works in Ateneum's collections date from the period from the 19th century to the modern age. The hugely popular exhibitions of Finnish and international art open up new perspectives into the past and the future. The guest stars of the temporary exhibitions have included names such as Tove Jansson, Carl Larsson, Pablo Picasso and Helene Schjerfbeck.
To be on display until 2020, the Stories of Finnish Art exhibition celebrates the Ateneum collections. The exhibition guides visitors through the development of Finnish art, from 1809 up until the 1960s. On display, side by side, are Finnish and international masterpieces from Ateneum's collections, such as Le Corbusier's Two Women (1939), Eero Järnefelt's Under the Yoke (Burning the Brushwood) (1893), Edvard Munch's Bathing Men (1907–08) and Ilya Repin's Portrait of Natalia Nordmann (1900).
Alvar Aalto Museum and Foundation, Jyvaskyla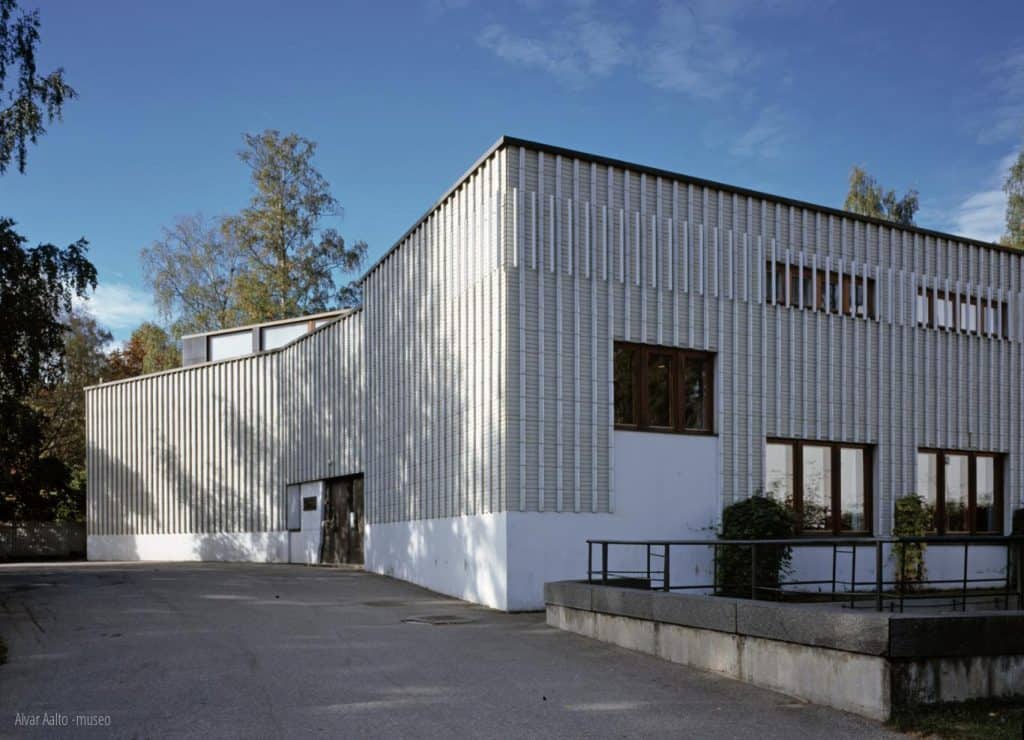 The Alvar Aalto Foundation operates in the cities of Helsinki and Jyväskylä with four museum venues open to the public. The Alvar Aalto Museum, founded in 1966 in Jyväskylä, is a specialist museum of architecture and design and a national and international centre for information on Alvar Aalto.
The purpose of the Alvar Aalto Foundation is to maintain the material and intellectual legacy of Alvar Aalto, working to make Aalto's work and thinking widely known. The Alvar Aalto Museum manages its collections, stages exhibitions, produces publications and engages in architectural and design education together with other actors in these fields. The Foundation's Architectural Heritage Department provides assistance in the repairs of buildings designed by Aalto. The Alvar Aalto Academy promotes training and research in modern architecture and organises Finnish and international architecture events.
---
ICELAND
---
Reykjavík Art Museum, Reykjavík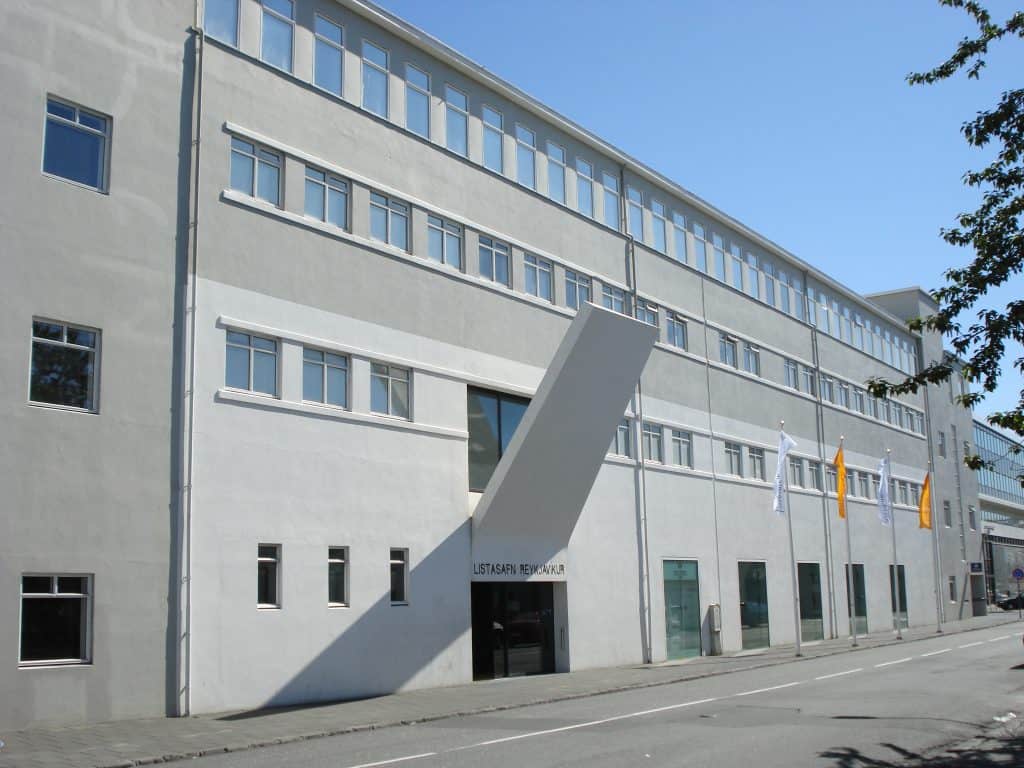 Reykjavík Art Museum is run by the City of Reykjavík. It is the largest art museum in Iceland, housed in three distinct buildings in central Reykjavík: Hafnarhús, Kjarvalsstaðir and Ásmundarsafn. The Museum regularly exhibits works by three of Iceland's most renowned artists; Erró, Kjarval, and Ásmundur Sveinsson.
In addition, the Museum holds various exhibitions by Icelandic and international artists. The Museum is also a venue for young and promising talents. The Museum's exhibitions span everything from the historic to our times, and from the traditional to the very peripheries of art.
Reykjavík Museum of Photography, Reykjavík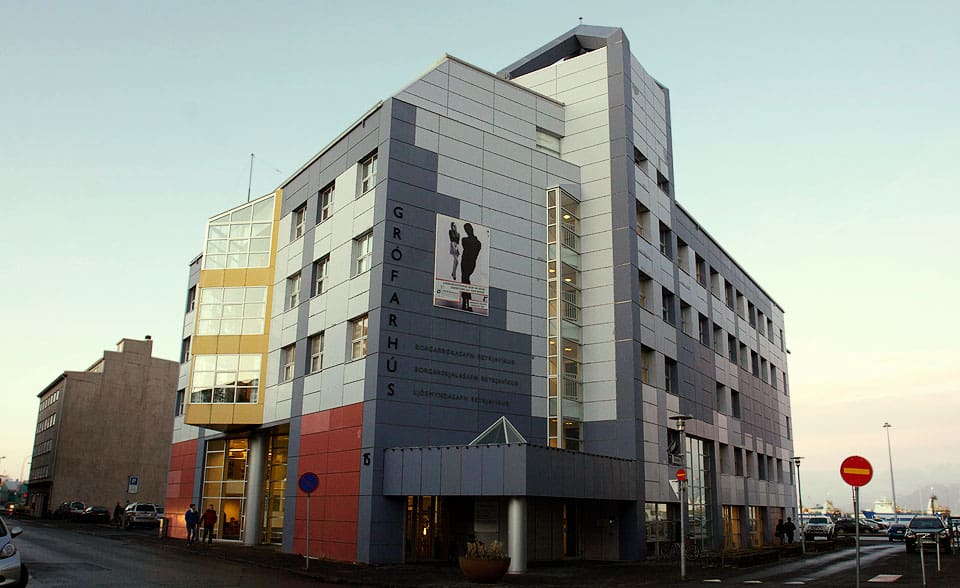 Reykjavík Museum of Photography is the only independent museum of photography in Iceland. The aim of the museum is to shape a unique vision and to be leading in its field. The museum preserves various photo collections from professional and amateur photographers, around 5 Million photographs from the period around 1870 to 2002.
The collection's themes are diverse. One can find family photographs, photos from portrait studios, industrial- and advertising photographs, press photography, landscape photographs and more. The museum's exhibitions focus on Icelandic photography, works from Collection and works of foreign photographers. The museum exhibits both historical and contemporary photography in artistic- social- and cultural context.
The Living Art Museum (Nýló), Reykjavík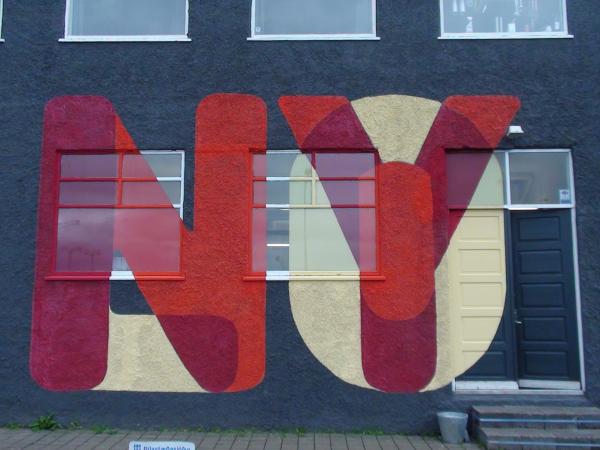 The Living Art Museum (Nýló) is a non-profit, artist-run museum and association, venue for events, exhibitions, performances, discussions and research. Nýló was founded in 1978 in reaction to Icelandic art authorities disregard for contemporary art practices. The 27 founders, who met at an open meeting to discuss the then current situation in Icelandic cultural politics, were a diverse group at various stages of their artistic careers; some had been members of the SÚM movement, while others were still art students in the academy.
---
NORWAY
---
Astrup Fearnly Museum of Modern Art, Oslo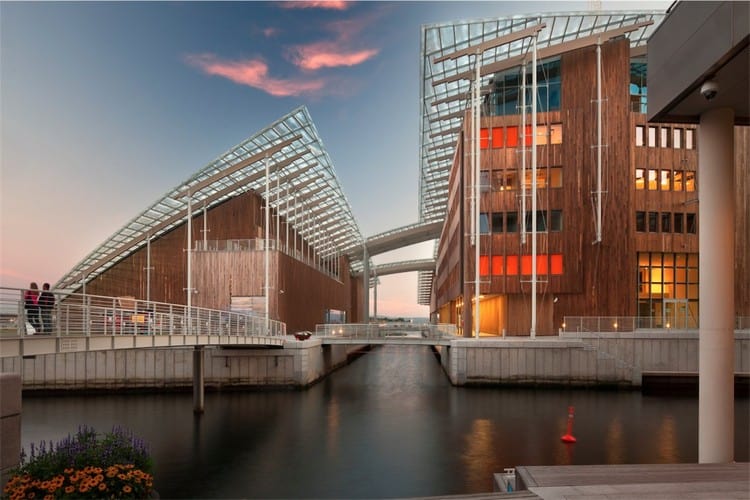 Astrup Fearnley Museet is a private museum of contemporary art, and has since its opening in 1993 been one of the most important art institutions in Oslo.
The museum moved to Tjuvholmen in 2012, beautifully located by the Oslo Fjord in a building designed by world-renowned architect Renzo Piano. The museum presents temporary exhibitions of international art, and houses the Astrup Fearnley Collection, one of Norway's most important and most extensive private collections of contemporary art, with iconic works by artists such as Damien Hirst, Anselm Kiefer and Jeff Koons.
The National Gallery, Oslo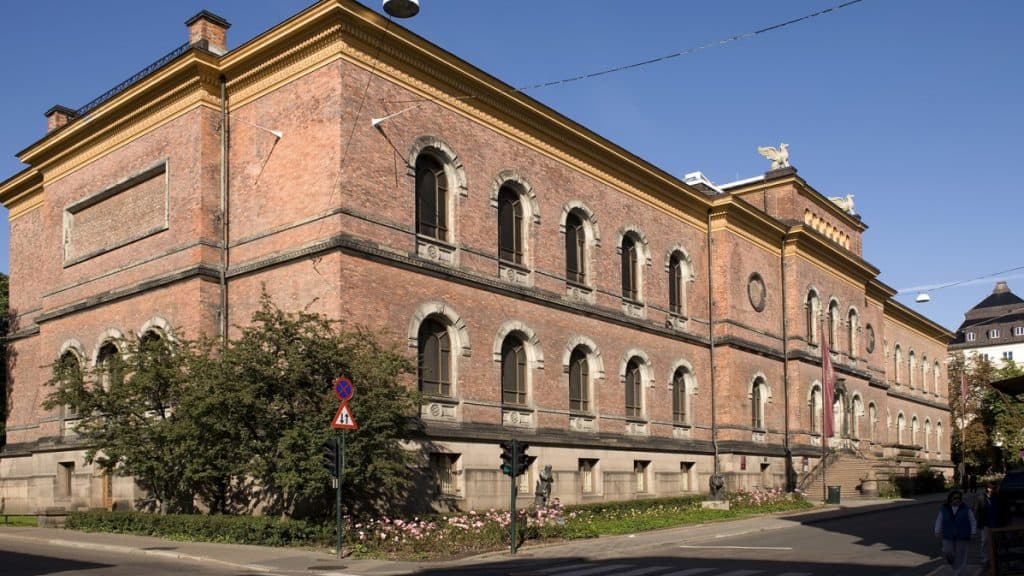 Founded in 1837, the National Gallery houses Norway's largest public collection of paintings, drawings and sculptures. In its permanent and temporary exhibitions, the museum presents older art, with principal emphasis on art from Norway.
The Scream, Madonna, The Sick Child, and The Dance of Life are but some of the highlights of the museum's ample collection of works by Edvard Munch. Important works by other leading Norwegian artists, such as J.C. Dahl and Thomas Fearnley, are also presented. Other highlights include Tidemand and Gude's national-romantic masterpiece Bridal Procession on the Hardangerfjord as well as the perhaps most important work of Norwegian neo-romanticism, Harald Sohlberg's Winter Night in the Mountains. Christian Krohg is well represented in the exhibition as well, with key works such as the poignant Albertine to See the Police Surgeon.
KODE Art Museum of Bergen, Bergen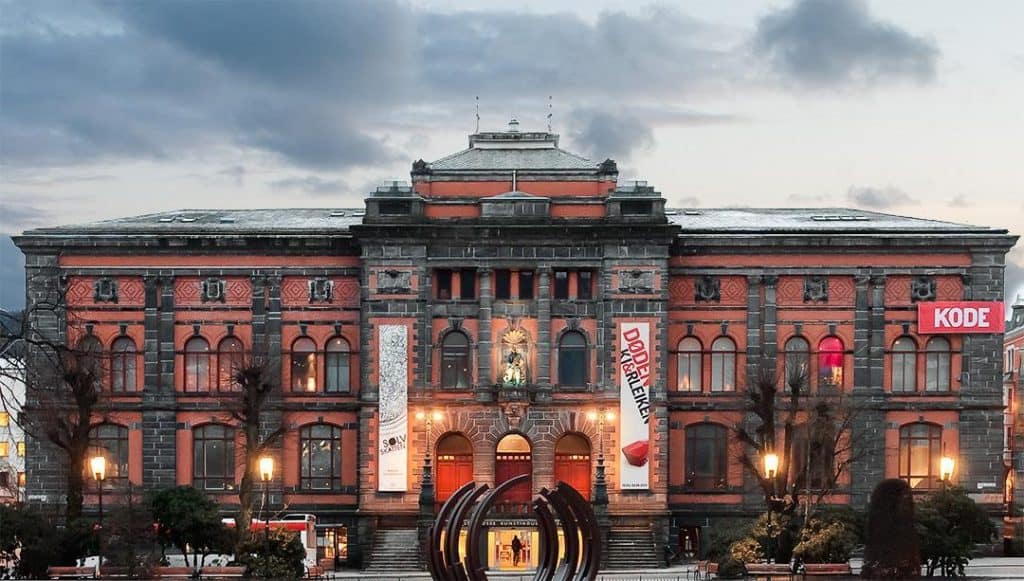 KODE is one of Scandinavia's largest museums for art, craft, design and music. KODE Art Museums of Bergen has a unique combination of art museums and composers' homes, of contemporary art, historical objects, concerts and parklands. The museums stewards almost 50,000 objects ranging from paintings, works on paper, sculptures, installations, videos, musical instruments, furniture and works of fine craft and design. These objects can be experienced in four museum buildings in Bergen city centre (KODE 1, 2, 3 and 4), and in the homes of the composers Ole Bull, Harald Sæverud and Edvard Grieg.
---
DENMARK
---
Louisiana Museum of Modern Art, Humlebæk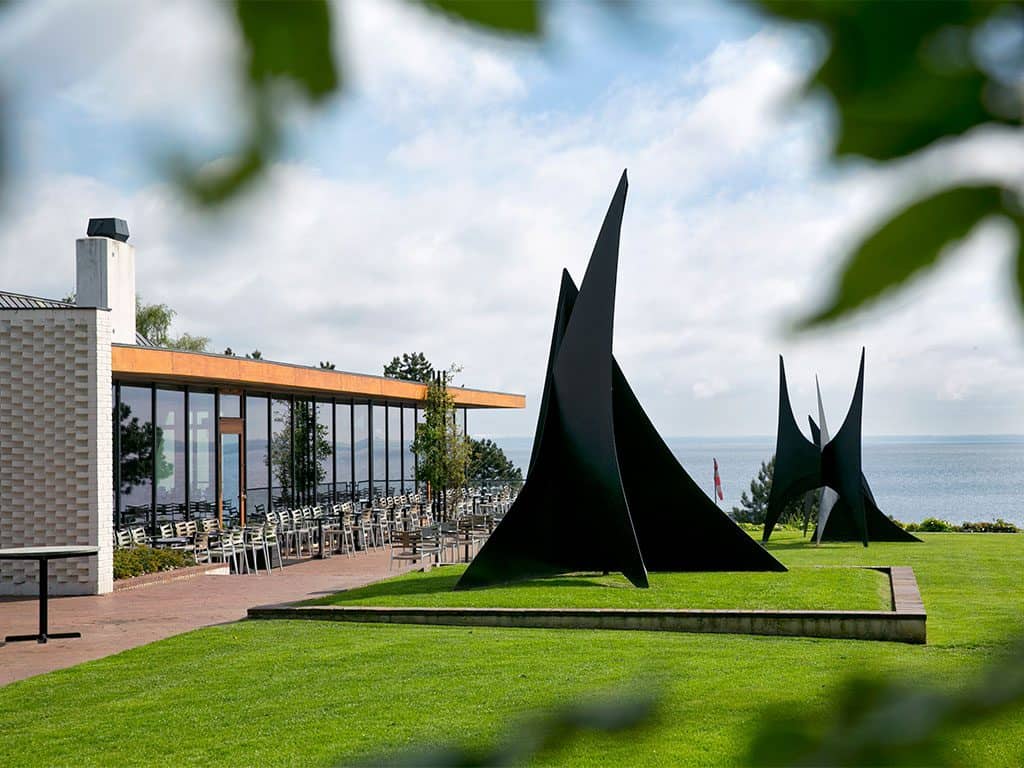 Louisiana Museum of Modern Art is a leading international museum of modern art. Located on the coast it strikes that rarest of balances between landscape, architecture, and art in a unique interaction that attracts visitors from around the world and makes a visit to Louisiana something special throughout the year.
The museum, which is located 25 miles north of Copenhagen, with a panoramic view of Sweden across the Sound, presents six to ten special exhibitions annually and has a distinguished art collection with over 3,500 works. Louisiana is also a vibrant cultural centre open in the evening Tuesday to Friday until 22:00 and offers a rich variety of activities and events.
Arken Museum of Modern Art, Ishøj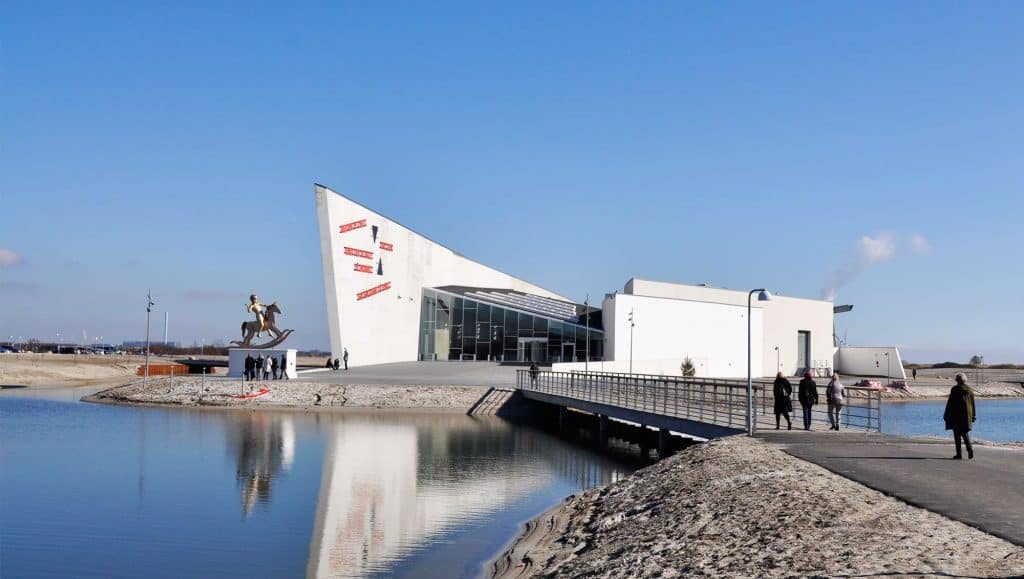 ARKEN Museum of Modern Art is a monumental landmark sur­rounded by a manmade beachscape just south of Copenhagen. The museum showcases one of Scandinavia's finest collections of con­temporary art, and the maritime-inspired architecture has gained the museum international renown. One of Denmark's newest contemporary art museums, the ARKEN Museum of Modern Art was inaugurated on 15 March 1996 by Her Majesty Queen Margrethe II.
The collections consist of more than 400 artworks, mainly by Danish, Nor­dic and international contemporary artists, primarily representing the period after 1990. There are two underpinning themes: one about the human condition of modern man and the other about art that, via new materials, art forms and media, questions the very definition of art.
ARoS Aarhus Art Museum, Aarhus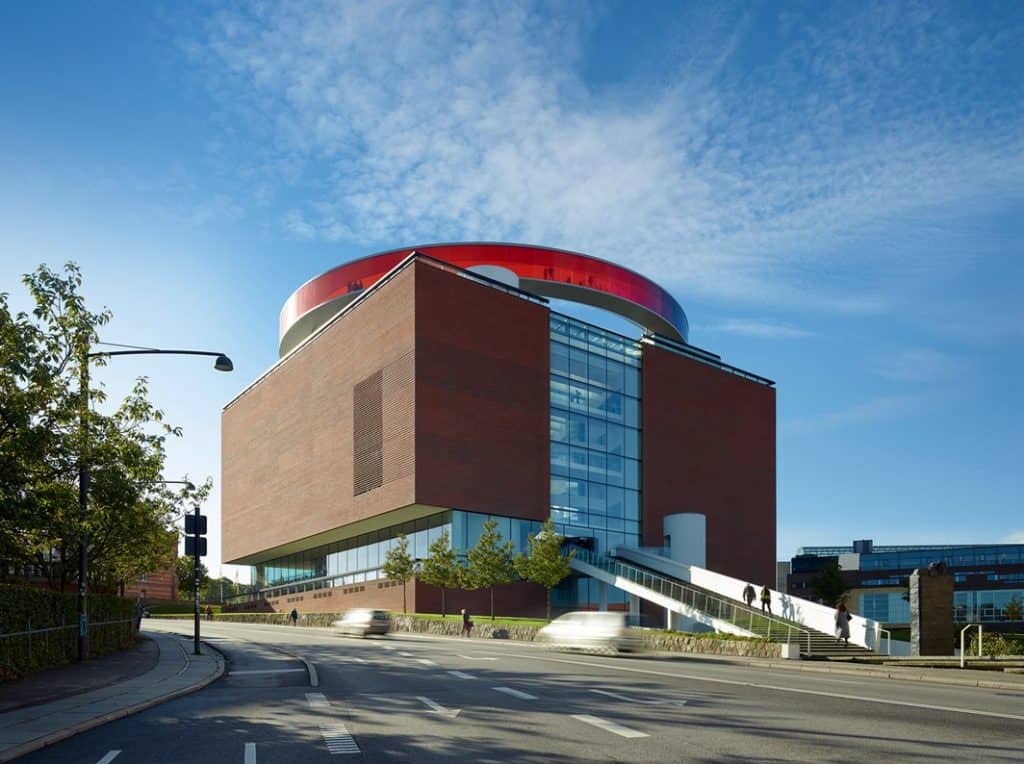 ARoS Aarhus Art Museum is one of Europe's largest art museums situated in the heart of Aarhus, Denmark. The museum contains four large exhibition galleries of just under 1,100 square meters and The West Gallery with its 350 square meters. Each gallery shows special exhibitions with both national and international artist such as Bill Viola, Olafur Eliasson, Wim Wenders, Paul McCarthy, Shirin Neshat, and Robert Rauschenberg. Besides the special exhibitions the galleries give the opportunity to view works from the museum's own collections featuring work dated from 1770 until today including contemporary works by international artists such as Tony Oursler, Carsten Höller, Mona Hatoum, Miwa Yanagi, and James Turrell.
In May 2011 the spectacular Your panorama rainbow opened on top of the museum. The unique project is made by Studio Olafur Eliasson, Berlin.
Read More