5 Contemporary Artists And The Art They Live With

By Shira Wolfe
Artists have always had a knack for creating some of the quirkiest and most creative homes. And just think, most of them have friends who are great artists as well, so the likelihood that they will become owners of some valuable art, such as a Rachel Feinstein nude by John Currin, is quite a bit higher than the average person!
Stacey Goergen and Amanda Benchley's 2015 book Artists Living With Art offers a deliciously voyeuristic peek into the homes of some of today's greatest contemporary artists. Check out the artworks that five famous contemporary artists are decorating their homes with. It might inspire you to redecorate your own apartment.
---
Cindy Sherman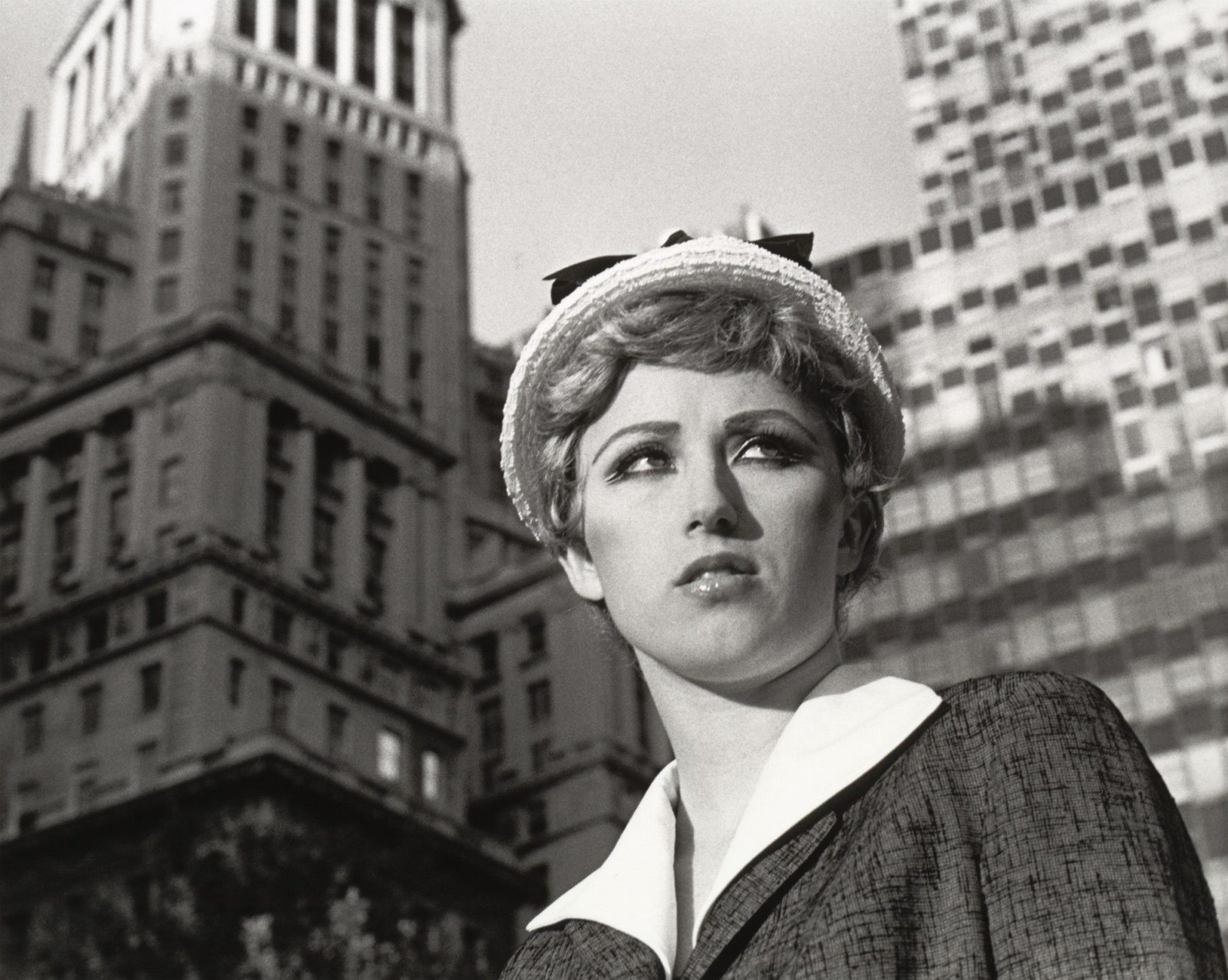 The fearless Cindy Sherman is probably best-known for her extensive self-portrait photography series "Untitled Film Stills" (1977-1980) in which she subverted female stereotypes by photographing herself in stereotypical female roles inspired by 1950s and 1960s Hollywood, film noir and European art-house films.
Her Manhattan penthouse is filled with art by artists other than herself. She owns works by John Hiltunen, Esther Pearl Watson, James Welling, Dana Schutz, Michele Abeles, Megan Whitmarsh, Martin Kippenberger, Mike Kelley, Chris Garofalo, and Ken Tisa.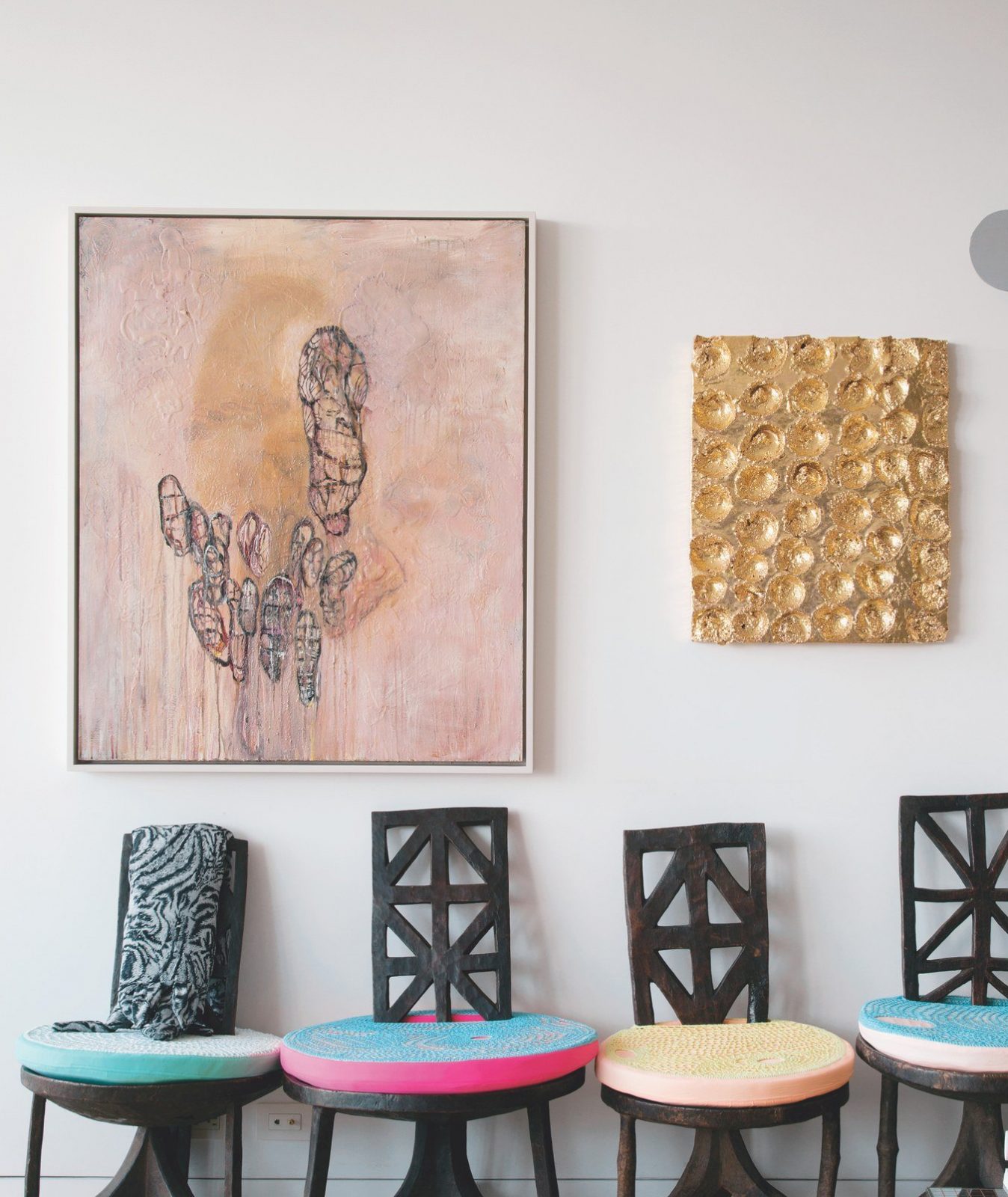 She went for colourful abstractions in her living room, with Betsy Berne's Dong Song and Otto Piene's The Golden Idaho. Her bedroom is graced with works by her studio manager Margaret Lee, and Alexander Ross, Paulina Olowska, Charles Long, Wayne White, Bruce Lieberman, Martha Rich, M. Henry Jones, John Lurie, and Matthew Solomon.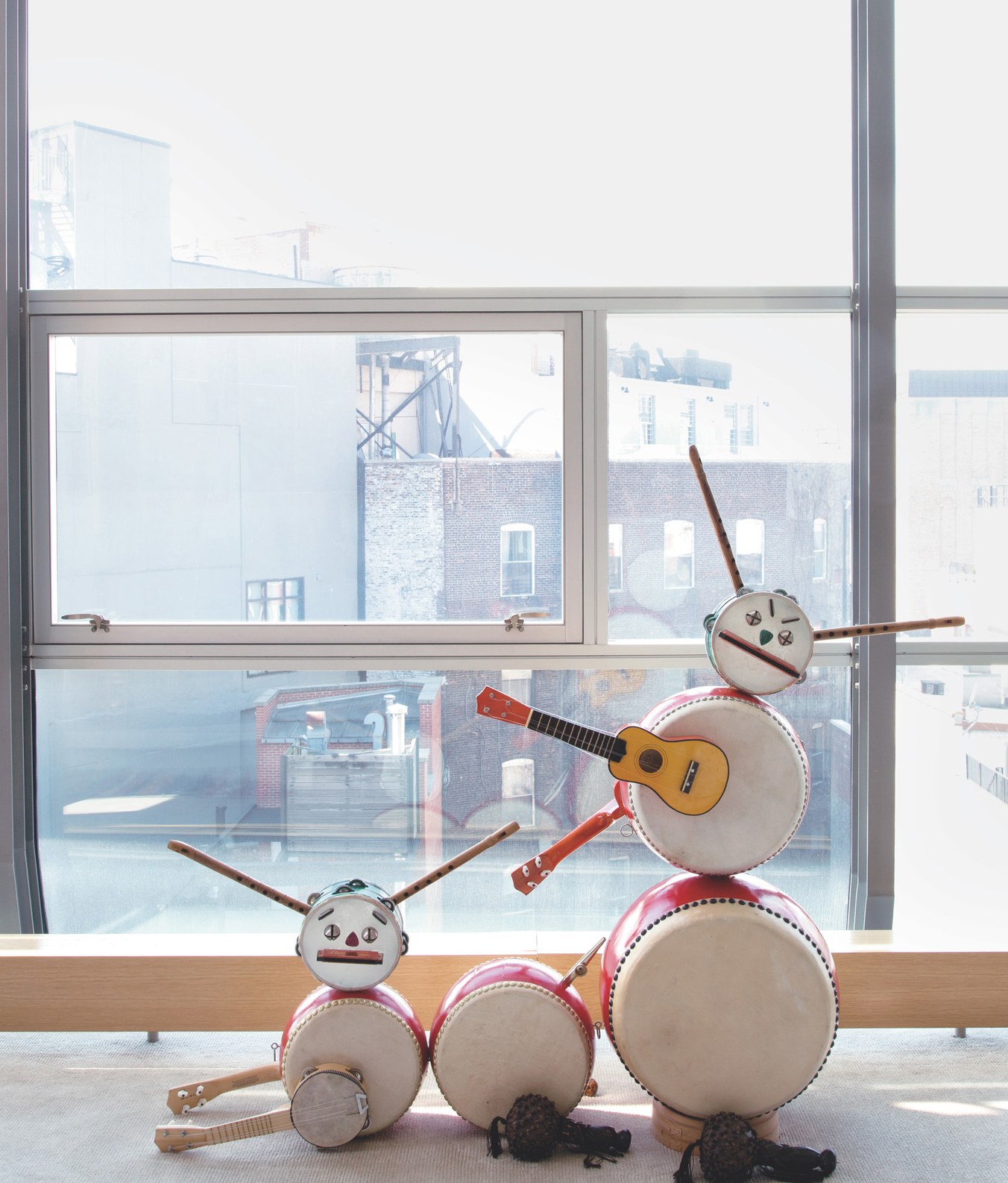 Her wackiest stand-out piece is Olaf Breuning's We Only Play Around, a sculpture made from drums, a ukulele, and other musical instruments.
---
John Currin and Rachel Feinstein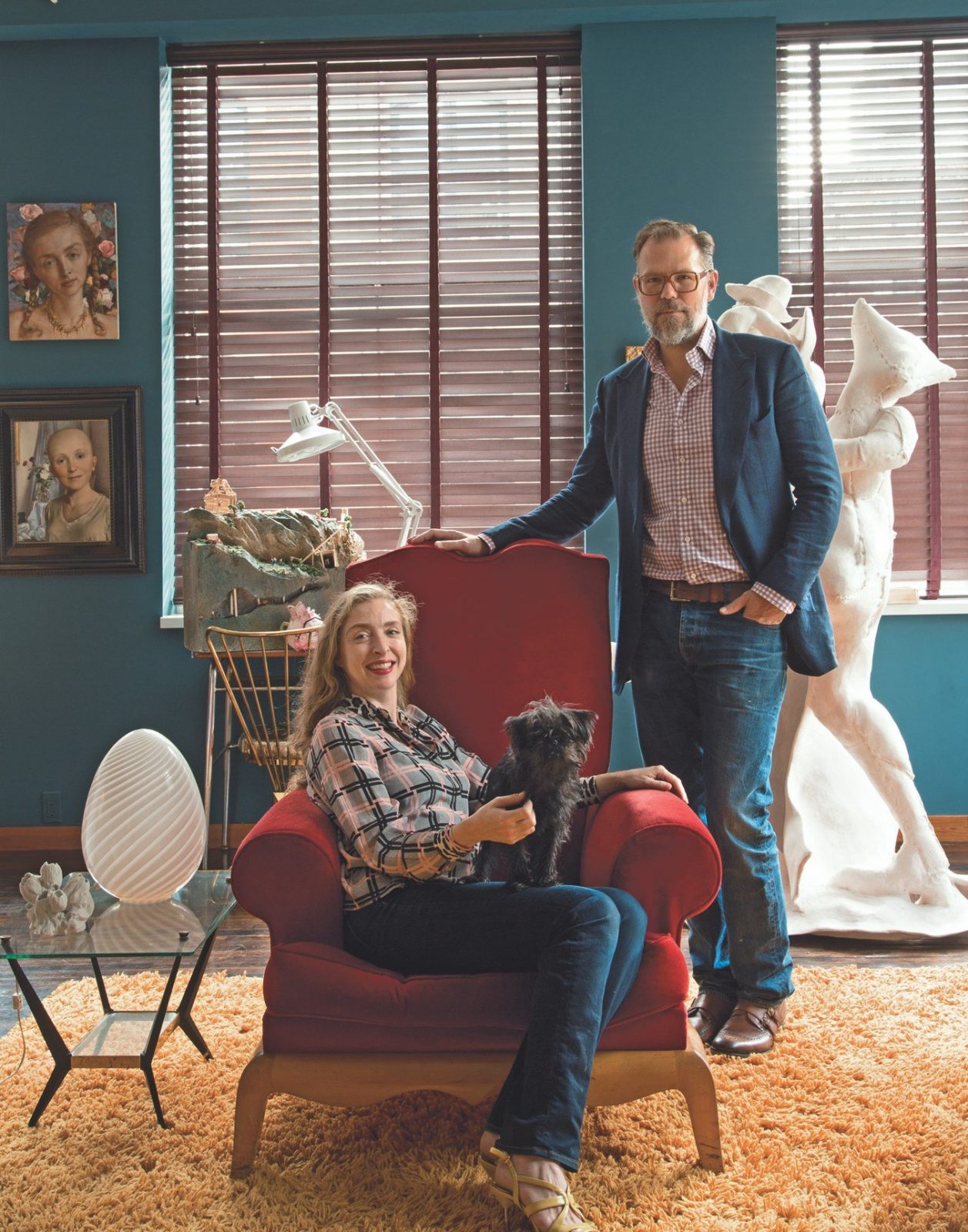 John Currin and Rachel Feinstein are a bit of a celebrity artist couple and they tend to get pretty decadent and extravagant in their tastes – in their art, as well as in their fashion statements, and definitely in their home decoration choices!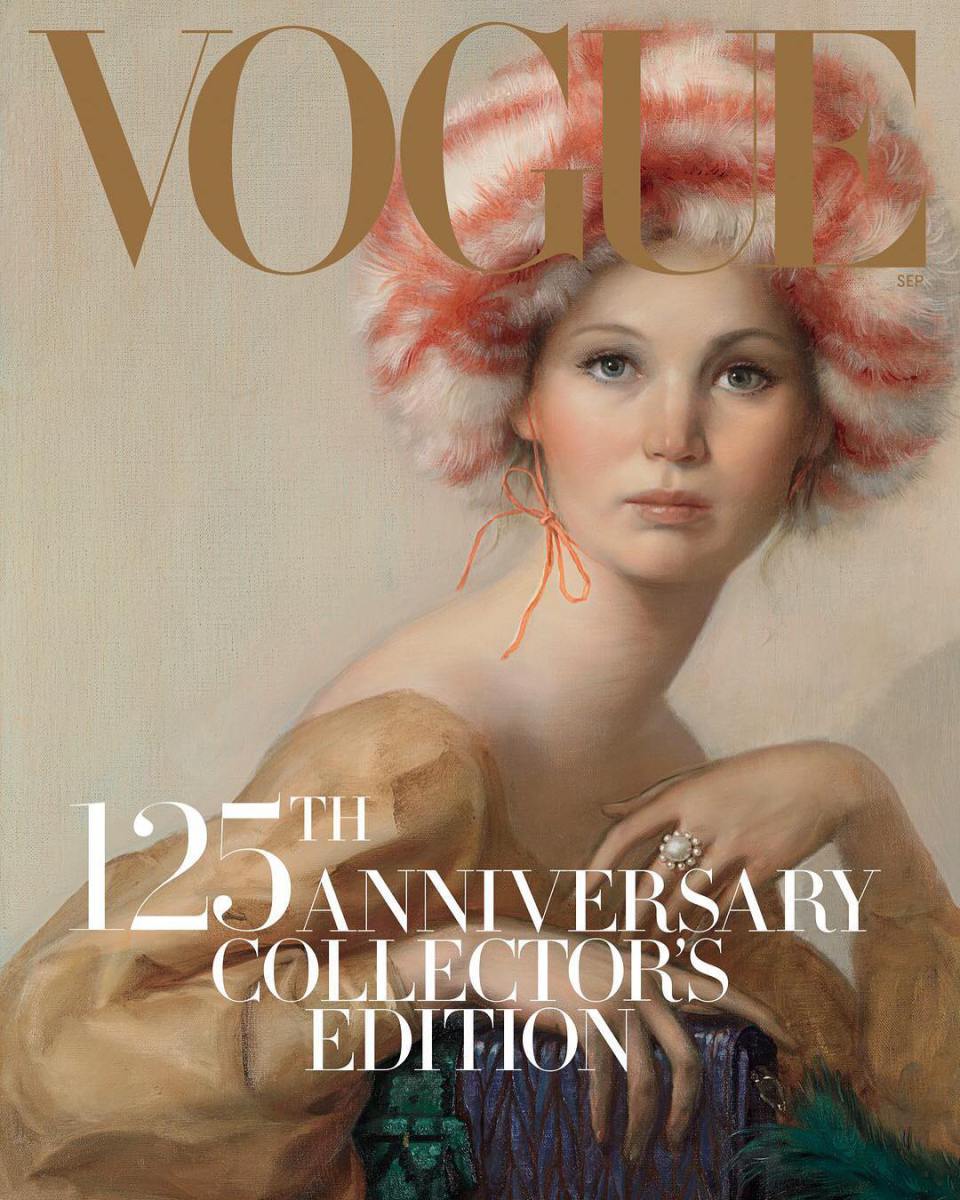 Currin's art oscillates between desire and disgust, covering provocative sexual topics in his signature style, which takes inspiration from the Old Masters as well as pin-ups. He often uses his wife Rachel Feinstein nude as his model and is also drawn to celebrity culture – did we all catch Currin's portrait of Jennifer Lawrence for the cover of the Vogue 2017 September Issue?! It's the kind of thing that is pretty hard not to adore, even if you'd like to think you're too cool to care about celebrities. Feinstein is influenced by rococo and baroque, and is famous for her fairy tale-esque sculptures.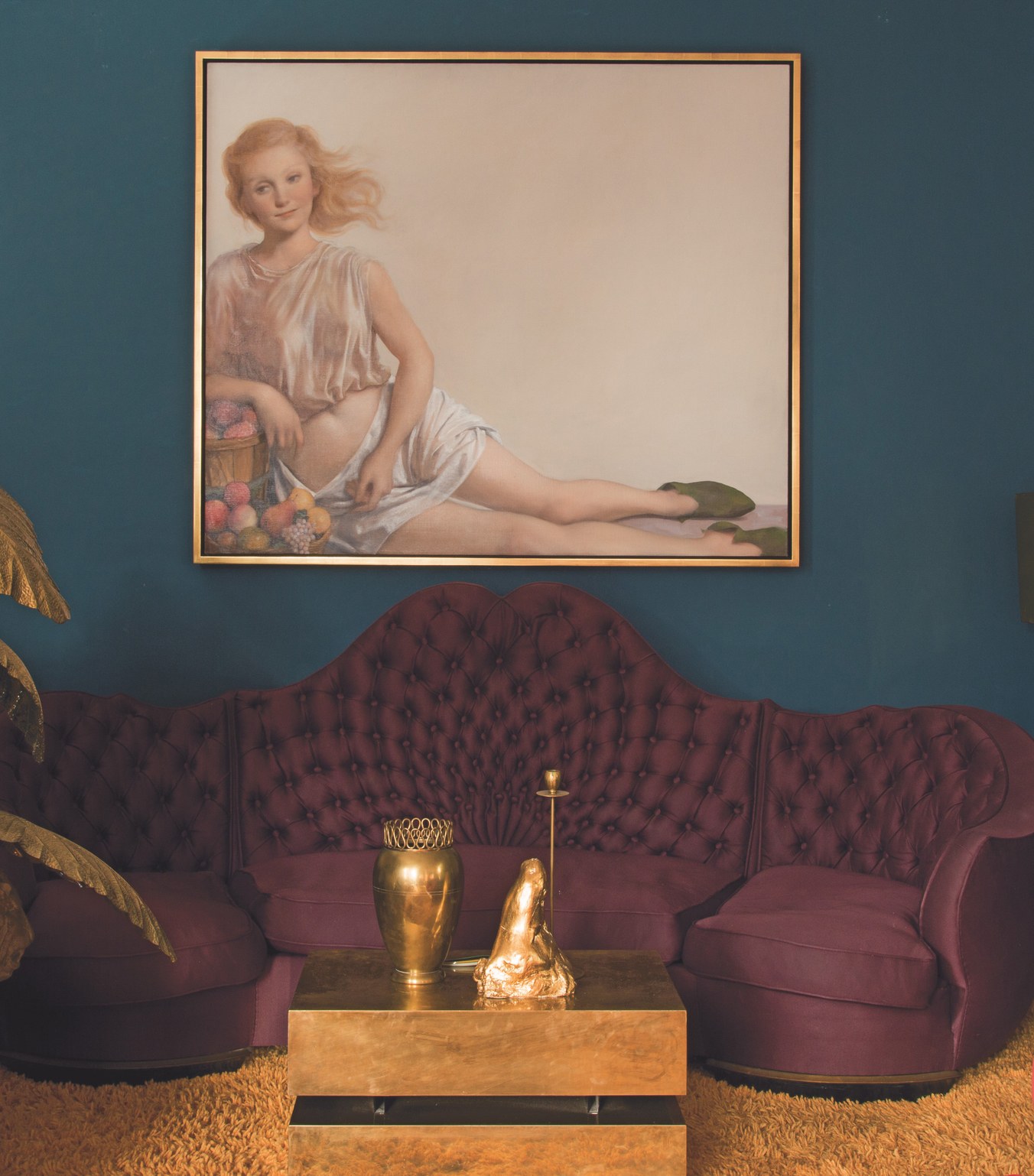 So what on earth is going on in the home of this lavish couple? Well, you know how some artists are relieved to get away from their personal artistic style at the end of the day, and huddle up in a neutral space? Not Currin and Feinstein! These two can't get enough of their love for baroque, rococo, and sumptuous theatrical glory. Plus, they're into displaying their own art – though, as Feinstein explains, they're more like family snapshots, immortalising certain periods in their lives. So above the lush crimson sofa hangs Currin's Flora, 2010 in a decadent golden frame, but the icing on the cake is their bedroom – a boudoir if ever we saw one. Their gilded baroque-style bed and deep red walls are complemented by Currin's Rachel Asleep, 2012 (a lovely portrait of Rachel Feinstein nude and sleeping) and The Dane, 2006. And in terms of other artists? There's a postcard-sized Ludovico Carracci drawing which Feinstein gifted Currin for his 40th birthday. Not too shabby. 
---
Ugo Rondinone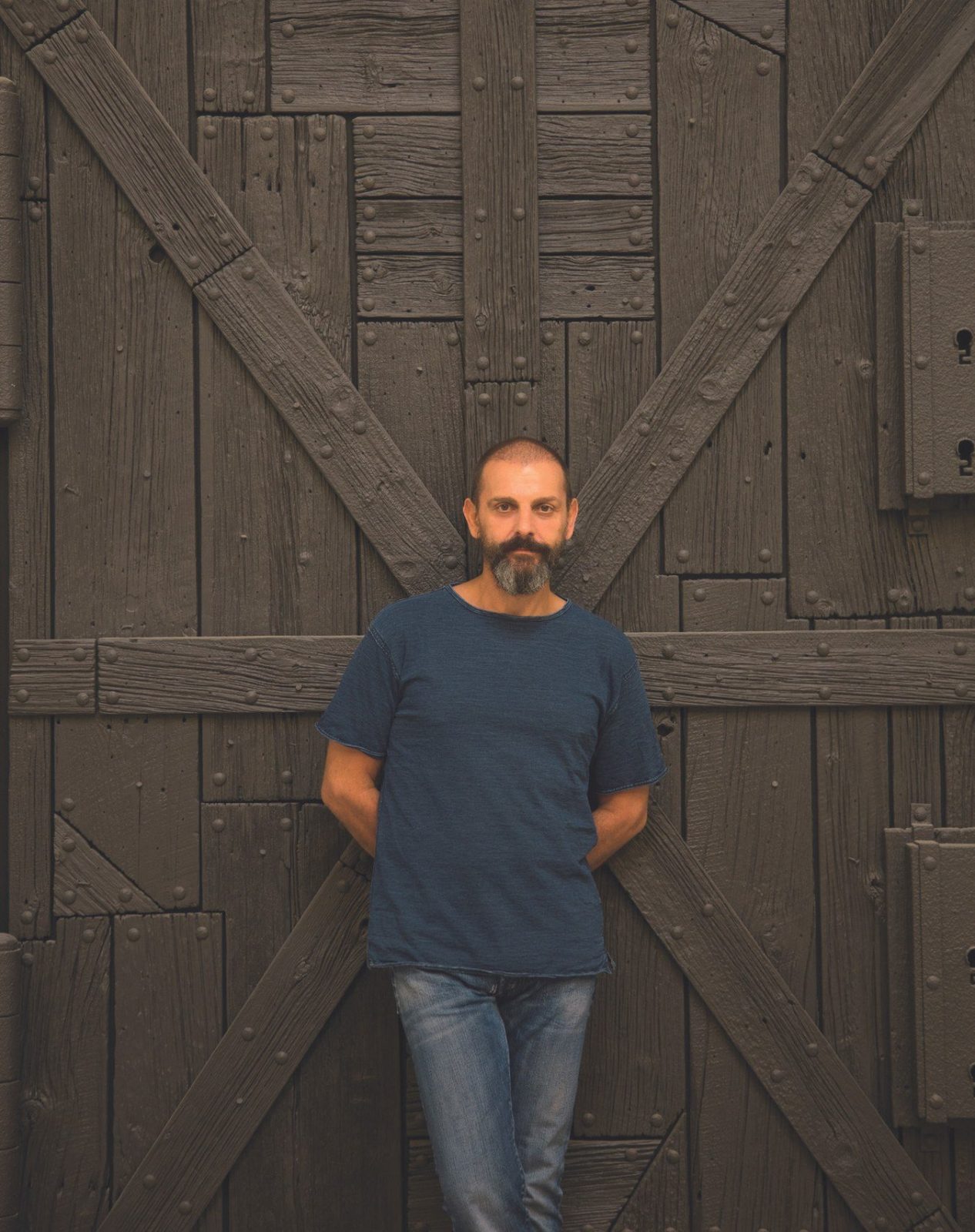 Ok, so first of all it has to be said: Swiss-born, New York-based Ugo Rondinone's home and studio are located in a 15,500 square foot converted church in Harlem. With this in mind, the huge black Valentin Carron crucifix above his bed is kind of fitting. The rest of his bedroom is adorned with works such as Rachel Feinstein nude by John Currin, and other nudes by Karen Kilimnik and Andy Warhol.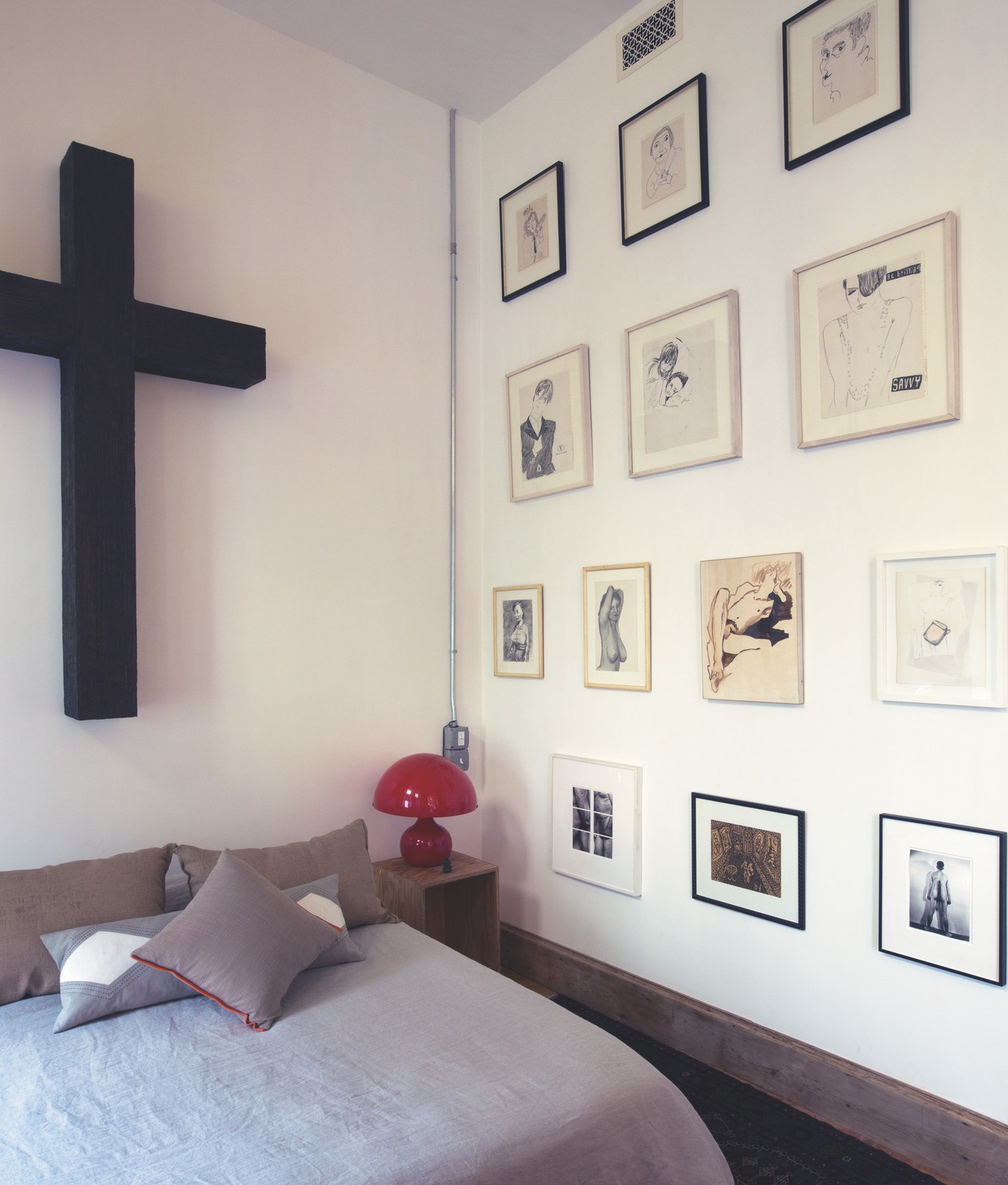 He's also the proud owner of many Cady Noland silk screens, Paul Thek etchings, and a huge grey canvas by Peter Halley. He speaks of other artists as magical tools which empower him. Everything about his not-so-humble abode and the artists he chooses to surround himself with fits with his own art – a delicate balance between euphoria and depression, loud statements and serene reverie and meditation (his latest feat is the two-year public art installation Seven Magic Mountains, comprising seven stacked brightly coloured dayglow totems in the Nevada desert near Las Vegas). We admit, not everyone has the luxury of getting to decorate a gigantic church in New York, but the nudes in the bedroom is something that is easily copied and that translates well, no matter how small the space is!
---
Marilyn Minter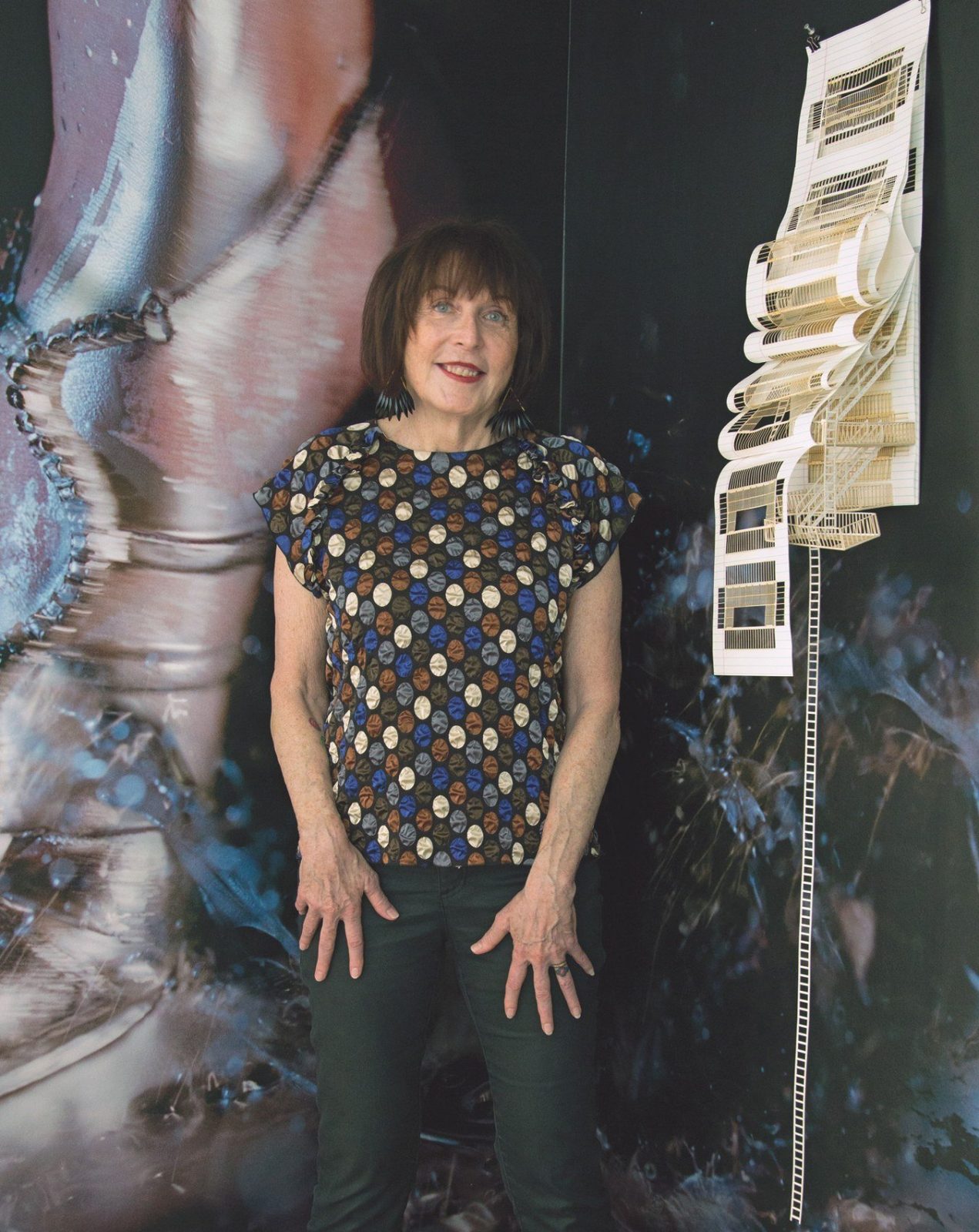 Marilyn Minter is the godmother of hyperrealist art in which she depicts close-ups of glossy, heavily made-up eyes and lips, or glistening high heels. In doing so, she examines the relationship between the body, fashion, and cultural anxieties about sexuality and desire. So, she has decided that she has no interest whatsoever in collecting realist paintings. "I like the things that I can't do: sculpture, ceramics; things that are gestural, because I don't have that mark." That being said, she did design her own wallpaper for her home, but then who wouldn't feel the need for some glossy, sexualised high heels on their walls?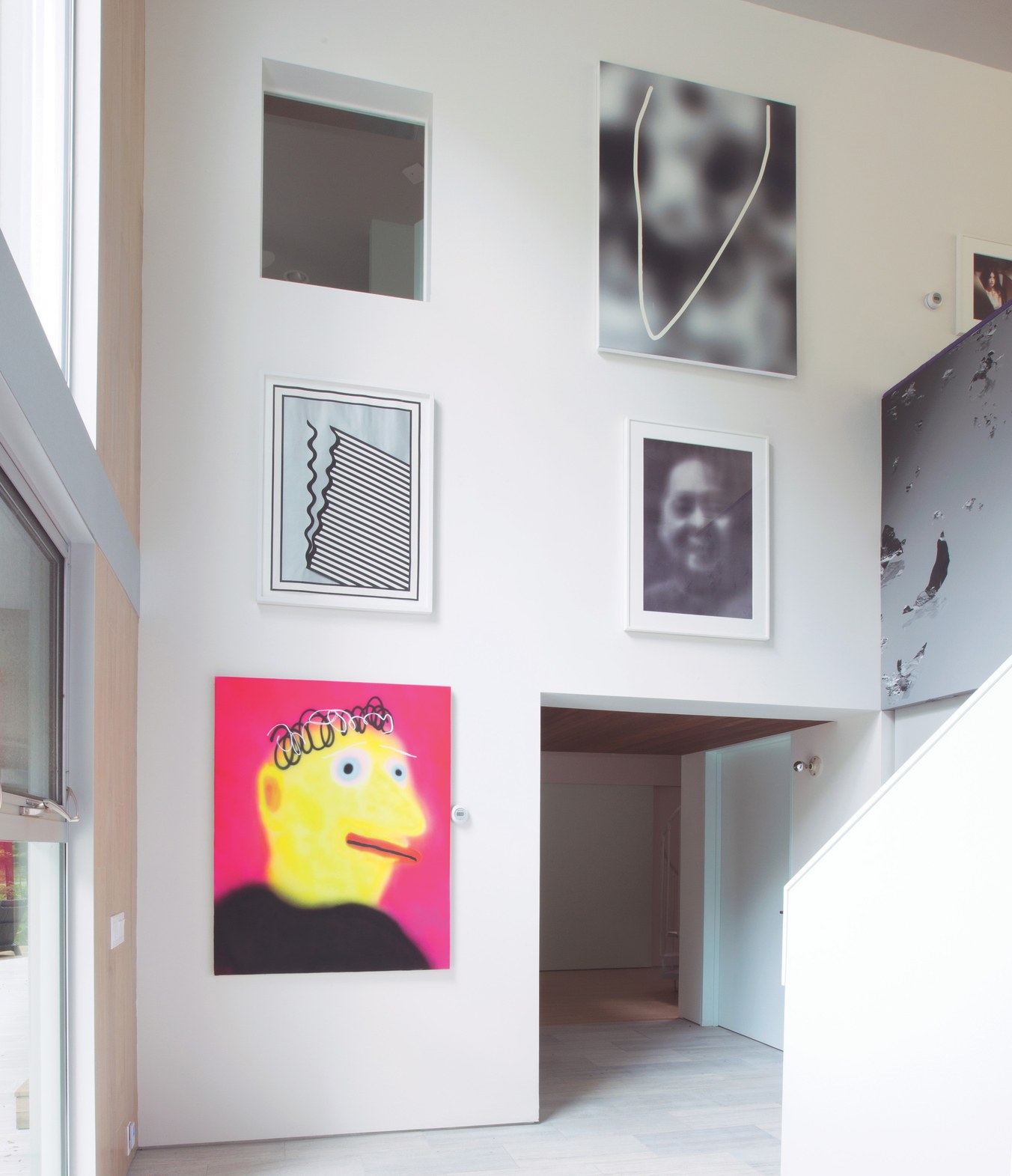 Her home in New York's Putnam County is very particularly curated – she loves to create specific moments by spending time finding the right pairings. The entrance hall to her home, for example, totally has the feeling of an art gallery. She combined works by former students with Gerhard Richter's Mao, 1968 and a Nicholas Krushenick collage from 1970.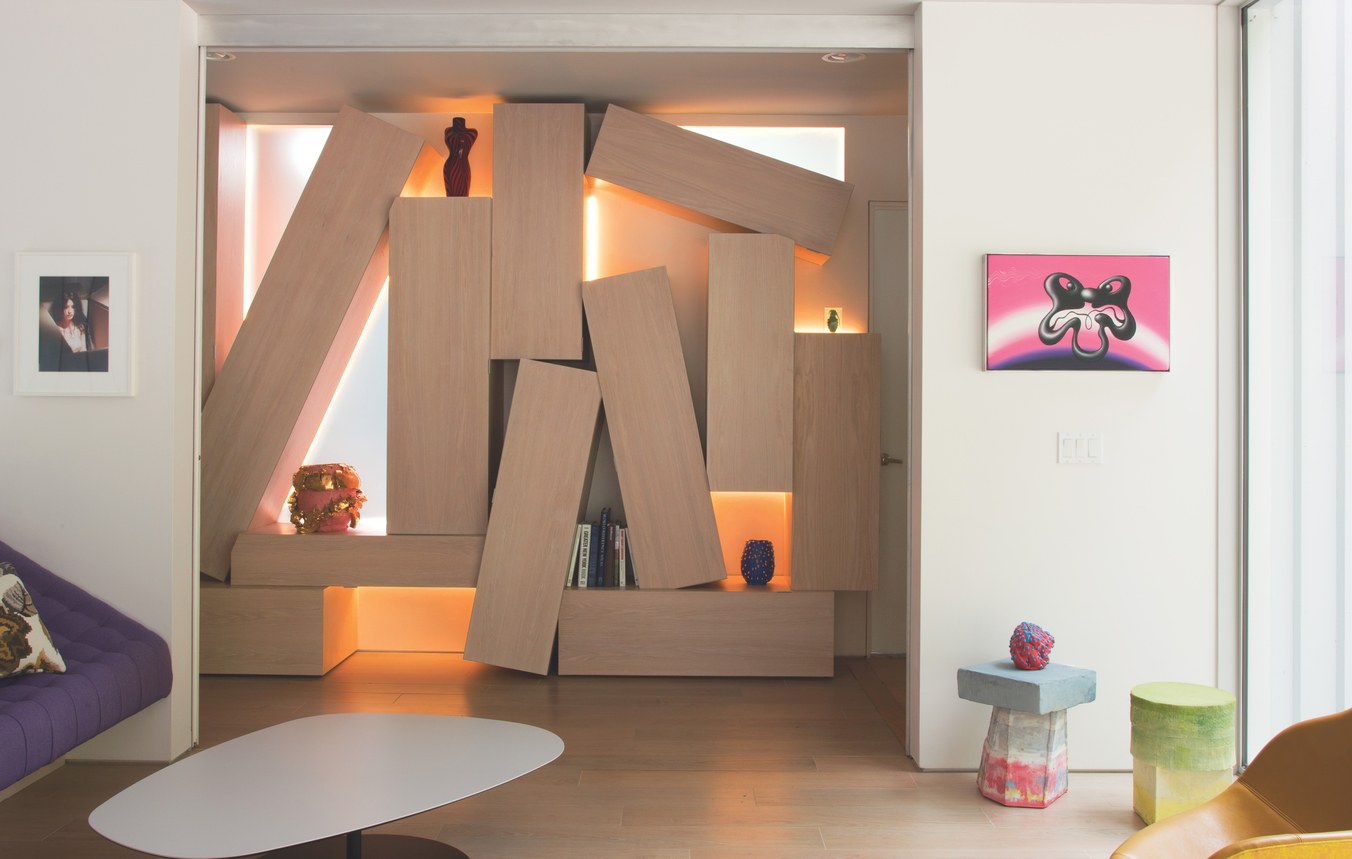 Then there's the eclectic but perfectly arranged room filled with works by Takuro Kuwata, Cady Noland, Laurie Simmons, and Kenny Scharf. Colours, light, and geometric forms complement black-and-white photographs and wallpaper. Minter's philosophy in a nutshell: make what you know, buy what you don't.
---
Francesco Clemente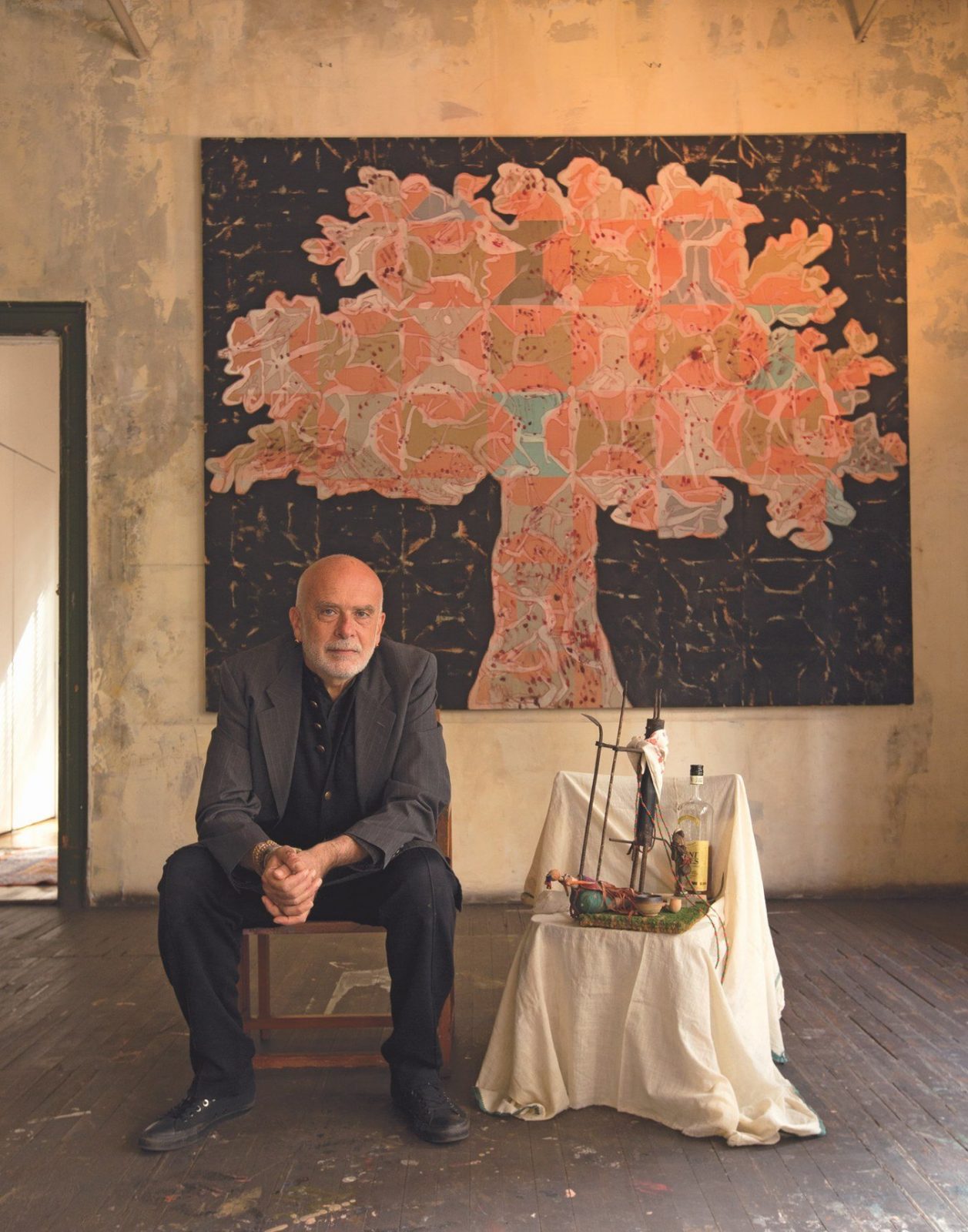 Italian-born Francesco Clemente lives and works between New York City and Chennai, India, where he established a studio after many visits. He's known for his dreamlike paintings surrounding themes of sexuality and spirituality. In the 1980s in New York, he collaborated with Jean-Michel Basquiat, Andy Warhol and Allen Ginsberg. Basquiat's portrait of Clemente, which was a Christmas gift from Basquiat, hangs in the dining room of Clemente's Greenwich Village townhouse.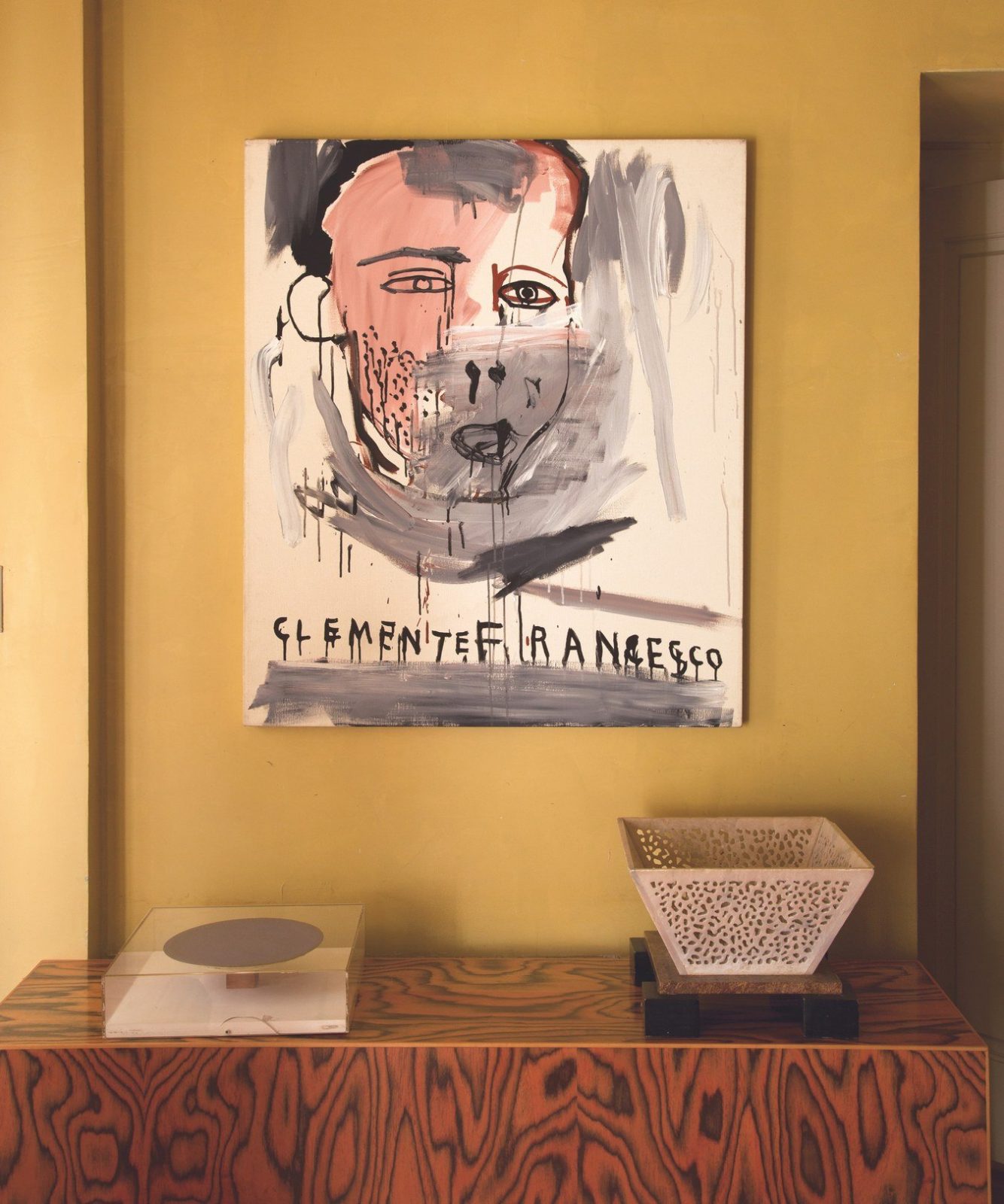 He loves combining Oceanic sculpture and ceremonial statues from India with pieces by his great influences like Joseph Beuys and Cy Twombly. He also has a thing for the underdog, and buys art that nobody seems to like. His living room contains an unlikely mix of artworks that somehow fit together seamlessly: a Josephy Beuys sculpture on a Frank Lloyd Wright table, Henry Fuseli's 1790 Head of Satan, and a large wooden sculpture from the South Pacific that doubles as a drum.
Ok, we might not all be able to decorate our dining area with a portrait by our late friend Basquiat, but we can definitely take inspiration from the perfect balancing of folk and ceremonial art with contemporary art!
Source: W Magazine