Articles and Features
America 1970s/80s at the Helmut Newton Foundation Berlin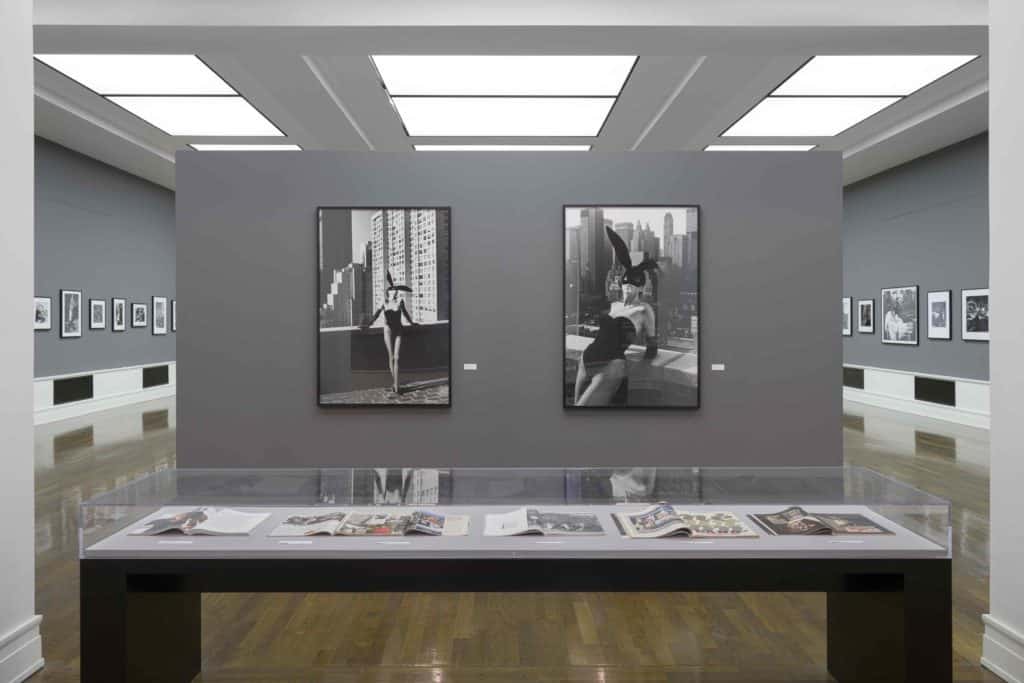 By Shira Wolfe
"As a photographer who straddled the gap between art and commerce, Helmut Newton always managed to surprise and polarize his audience." – Helmut Newton Foundation
A new exhibition opened at the Helmut Newton Foundation in Berlin on 9 October 2020: "America 1970s/80s". Showcasing photographs by Helmut Newton and three of his contemporaries, Sheila Metzner, Evelyn Hofer and Joel Meyerowitz, the exhibition presents a spectacular vision of America in the '70s and '80s through fashion photography, portraiture and street photography.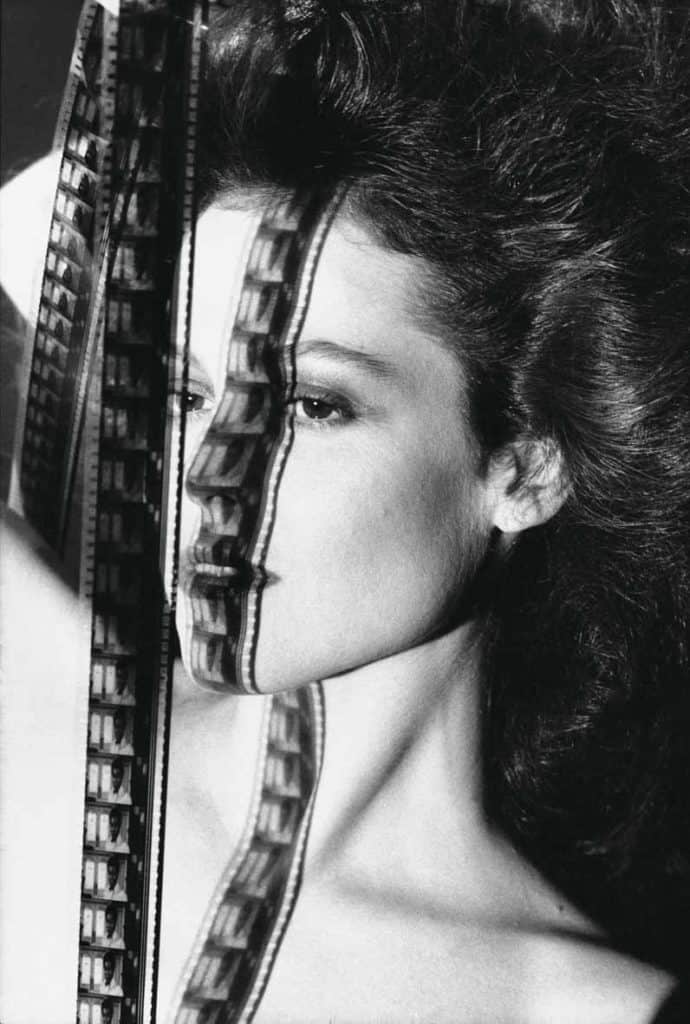 Helmut Newton
Helmut Newton is always the starting point of the exhibitions at the Helmut Newton Foundation. This show focuses on his work from the '70s and '80s. In 1961, Newton took a full-time position with French Vogue, and worked in parallel for the American edition too. He loved the sense of freedom America offered, and spent a lot of time between Europe and the States. Most of his fashion and nude photographs in the 1970s were shot in New York, Las Vegas, Miami and Los Angeles. In the 1980s, Newton and his wife June started travelling regularly to Los Angeles, spending the winter months at the Chateau Marmont. In this period, he did a lot of portraits of the famous and infamous in and around Hollywood. Portraiture became increasingly important for Newton during this time he spent in the United States, as is evident in the exhibition. Highlights are his intimate portrait of David Lynch and Isabella Rosselini, shot in LA in 1988, his portrait of Sigourney Weaver, and "Portrait of Elsa Peretti as a Bunny", shot in New York in 1975.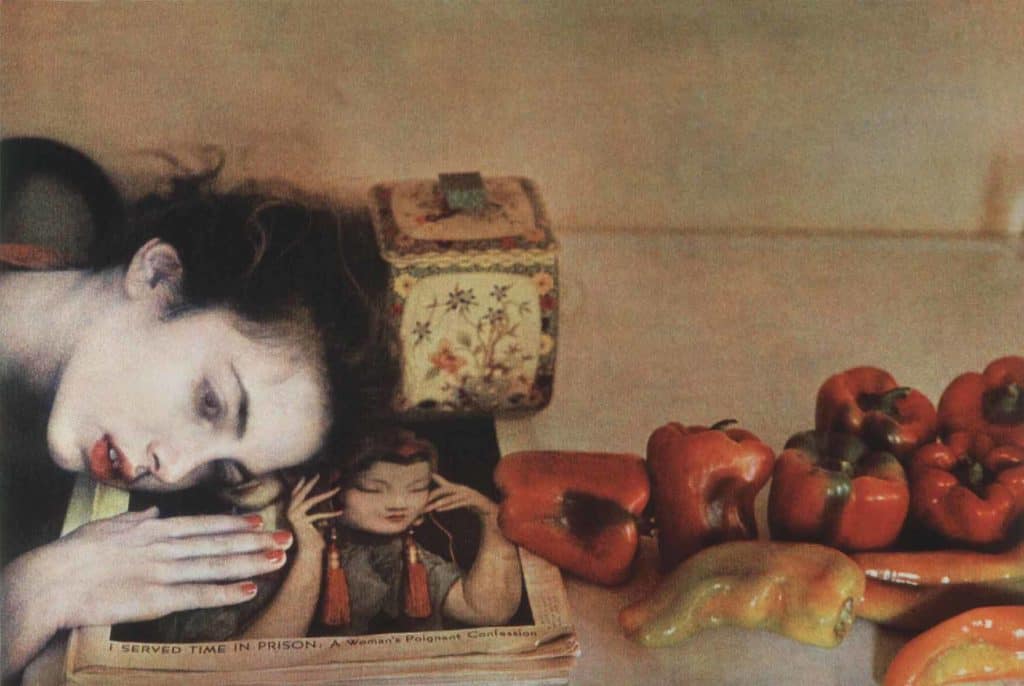 Sheila Metzner at the Helmut Newton Foundation
While Newton's iconic photography dazzles as always, the star of this exhibition is his close friend Sheila Metzner. Metzner, the first female art director at Doyle Dane Bernbach advertising agency in the 1960s, became a photographer while raising five children. In her work, she often arranges minimalist objects on a minimalist stage, directing the focus towards pure form. She develops her photographs as Fresson prints, commonly referred to as direct carbon printing. The process was developed by Théodore-Henri Fresson in 1899, and is characterised by a distinctive grain and reticulation patterns. Metzner's photographs, with their delicate tones and softness, evoke the bromoil avant-garde prints of the 1910s. Her fashion photography becomes immediately elevated to high art as her models blend with their dreamy surroundings as though caught in a painting. Take "Bega. Peppers" (1982). Here, the model lays her head on a table with a magazine that reads "I Served Time In Prison – A Woman's Poignant Confession" and peppers strewn across the surface. At first glance, she might have been captured in a painting, herself becoming a painting, but this is actually Metzner's dreamy Fresson print at work, transporting the viewer to mysterious decades past. Her portraits of a young David Lynch and Isabella Rossellini are equally mesmerising, showing him intense and pensive and her up close, lost in melancholic thought. Metzner's photographs create a world you want to be part of, and are sad to leave.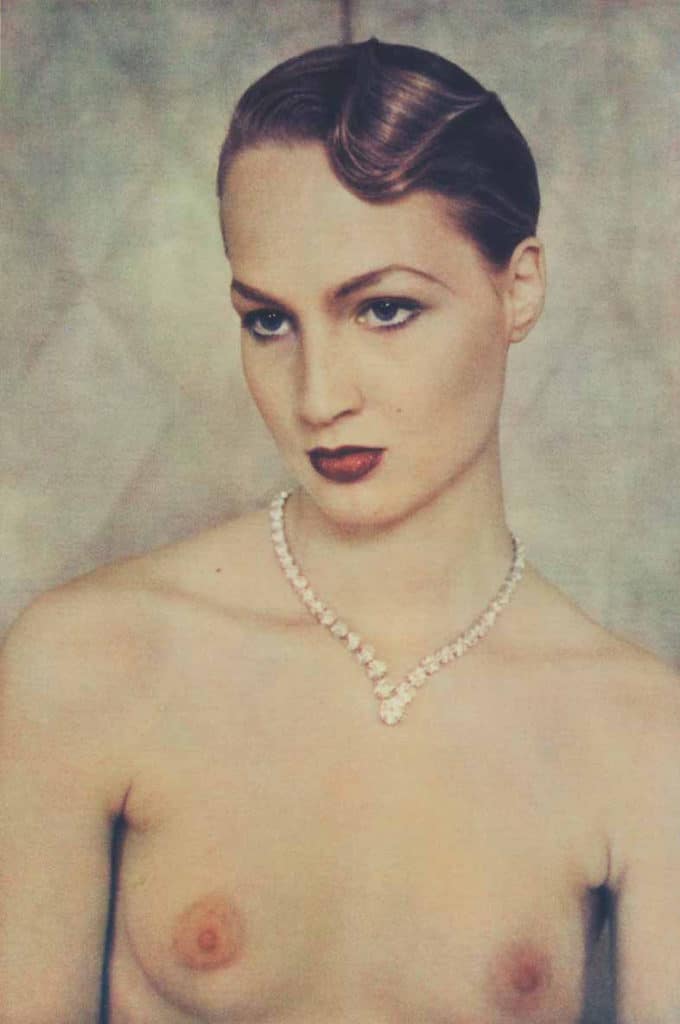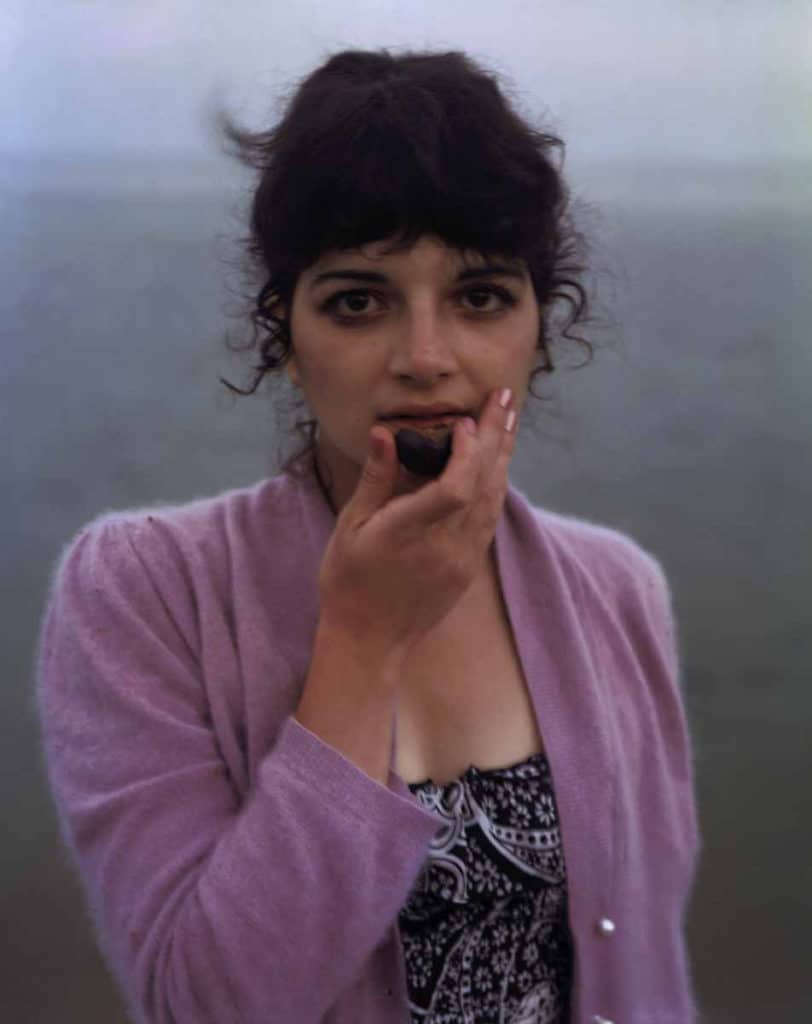 Joel Meyerowitz at the Helmut Newton Foundation
The portraits taken by Joel Meyerowitz in Provincetown, Massachusetts, were made in the late '70s and early '80s, when the photographer retreated from New York City to Provincetown, the idyllic former fishing village. He captured open, unaffected images of the free spirits spending time there on their summer holidays, men and women, young and old, people alone or as a couple. Of the four photographers on view in the exhibition, Meyerowitz is the most realist, interested in showing his subjects as they are, an ode to the community and place he loved so much. He only recently came across this series again, and they are presented to the public for the first time in this exhibition.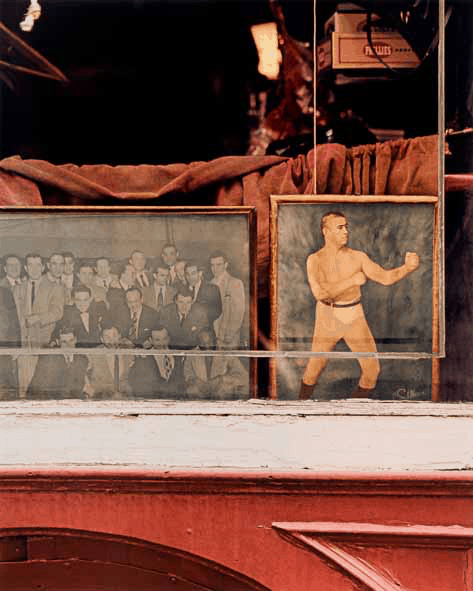 Evelyn Hofer at the Helmut Newton Foundation
30 photographs by Evelyn Hofer are also on view, taken in New York City in the '60s and '70s. She presents a personal portrait of the city including street scenes and panoramas, interiors and portraits, in colour and black-and-white. Her colour images of life in New York City, printed using a dye-transfer process, are pioneering in their magical realist effect on her street photography. Peering into the window of a bar on Mercer Street, looking past a police officer at the brightly coloured ad for Miller beer, cutting sharply across a car park with swanky, streamlined cars, or catching a brightly coloured glimpse of Coney Island – Hofer takes us for a ride to a New York City most people only dream of, and she really saw.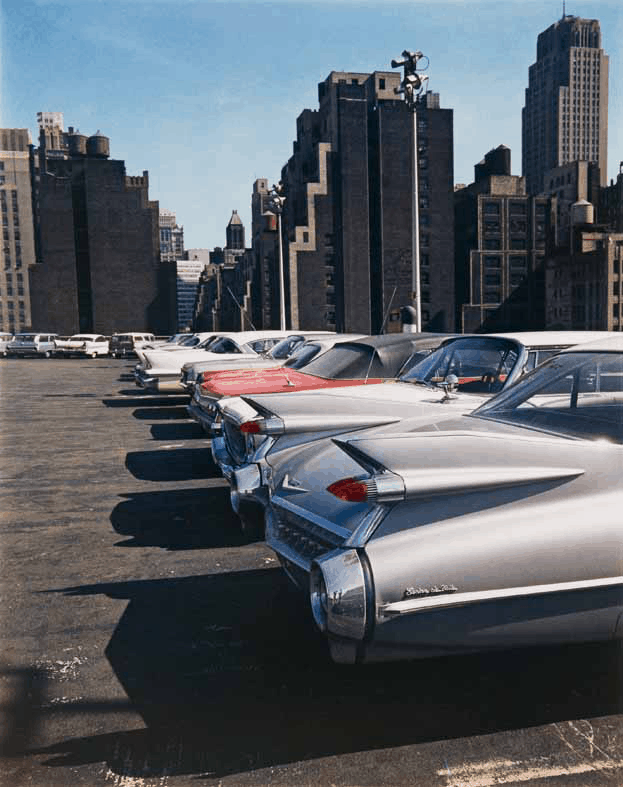 Relevant sources to learn more
Artland: At the Centennial of Helmut Newton's birth, where does his legacy stand today?