Great works of art capture my attention for more than a few seconds. They are seductive, and they make me want to spend time contemplating the ideas behind them. They make me want to acquire them to keep around and return to periodically.
Discover is a keyword for the American attorney and art collector John Morrissey, who directs his focus towards emerging contemporary female artists. Every new discovery is based on a belief that the given artwork has a high potential of becoming historically significant. Meet one of the top art collectors worldwide – an astute collector with a knack for spotting talent.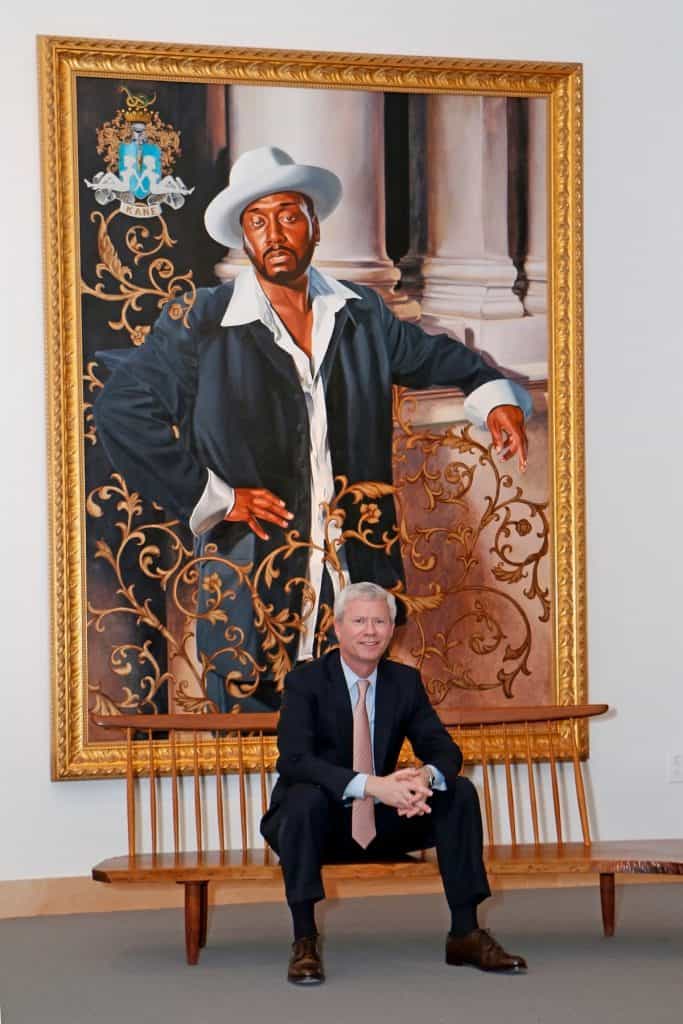 Name: John Morrissey
Location: West Palm Beach, Florida, USA
Started Collecting in Year: 1992
Number of Artworks in Collection: ± 300
Name of Collection: The Morrissey Collection
How did you become an art collector?
I collected baseball cards and comic books as a child, so the transition to collecting artwork was seamless. It made sense to graduate to a more expensive variety of collectibles once I became an attorney. I have collected approximately 300 paintings, drawings and photographs over the last 25 years. I also have a collection of mid-century furniture, comprised mostly of pieces by George Nakashima.

When I began collecting artwork in the early-1990's, Don and Mera Rubell moved down to Miami, and their son, Jason Rubell, opened galleries in Palm Beach and Miami. At that time, Jason represented a group of young artists who I found interesting. After a few acquisitions from Jason's gallery, I became further entrenched in collecting with trips to New York City for visits to studios, galleries, museums and art fairs.

I suppose that I defined myself as an 'art collector' after seven or eight years of collecting. At that point, I realized that I was on my way to amassing a sizeable art collection. I came to this realization based upon a number of factors, including the following:
a) I had accumulated more than enough artwork to fill a sizeable home and office;
b) most of my collection was crated in storage because I had far more artwork than wall space, and many works were too large to fit on my walls;
c) all of my trips included visits with artists and dealers;
d) I had accumulated enough artwork to organize a show of my collection publicly, which culminated in the first exhibit of my collection at the former Palm Beach Institute of Contemporary Art in May of 1999.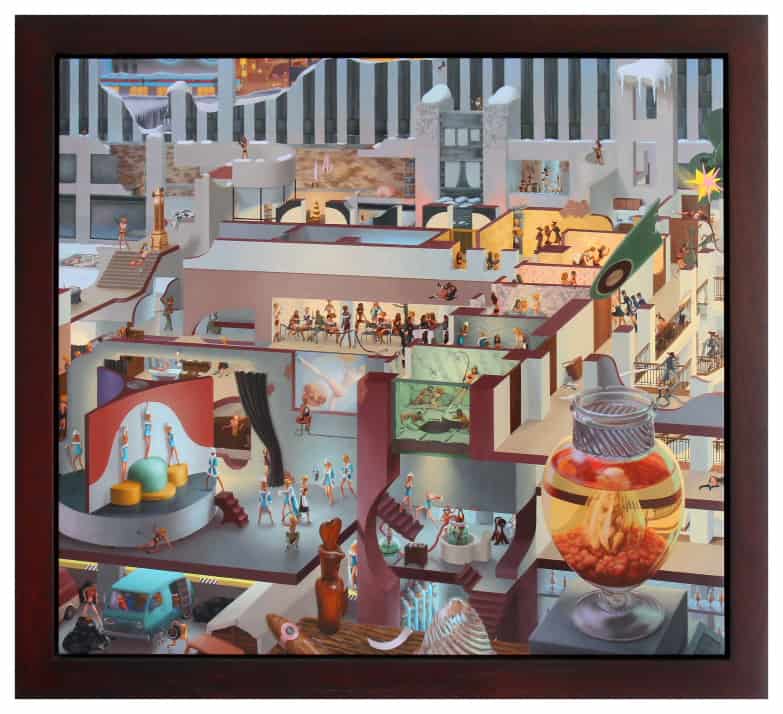 How would you describe yourself as an art collector?
Passionate and astute. I have always invested significant time and effort to make intelligent decisions about the artwork I collect. I usually spend an hour on the Internet each morning before work to read current events in the art world, review new articles about artists in my collection, and research emerging artists who I find interesting. I have always been passionate about collecting art. It is easy for me to make time for this passion.
What is the first artwork that you purchased?
My first purchases were two Keith Haring "pop shop" prints in 1992. These purchases were made a couple of years after the artist's death and after the market for his work was established. This gave me comfort that the purchases were fairly conservative. Every purchase I have made since the Keith Haring prints has been by lesser known, emerging artists (at the time of purchase). In addition, all subsequent purchases have been original paintings, drawings or limited edition photographs, rather than prints in a large edition.
What is the main motivation behind your collecting?
The challenge for me is to 'discover' young talent before they become art stars, to watch their careers progress and their markets grow, to assist along the way to the extent possible, and to end up with a few rare and historically significant works of art. I do not want to end up with hundreds or thousands of objects. I would be satisfied if, over the years, I collect a few rare and historically significant works of art that ultimately comprise a transformative gift to one of the museums in South Florida.
Describe your collection in three words.
On the rise.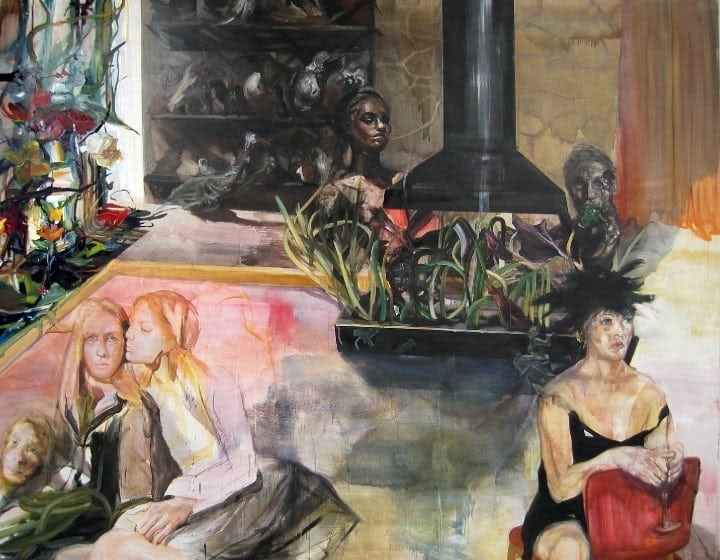 Is there any particular type of art that appeals to you or anything that unites all the works in your collection?
My focus has always been directed towards emerging figurative painters and photographers. Most of the artists I collect are American, most are female or minorities, and many of them happen to be Yale Art School graduates. While I do not consider it important for me to collect mostly American artists, I am immersed in American culture; thus, it makes sense that I would respond to and have a greater connection with imagery that examines and critiques my culture. While I collect mostly Americans, they happen to be from diverse ethnic backgrounds.

During the period from 1992 through 1999, I acquired work by the likes of Cecily Brown, Karen Kilimnik, Nicole Eisenman, Sue Williams, Jack Pierson, Enoc Perez and Katy Grannan. During the period from 2000 through 2010, I acquired work by the likes of Kehinde Wiley, Mickalene Thomas, Hilary Harkness and Natalie Frank. The artists I have collected in depth most recently include Anj Smith, Firelei Baez, Darja Bajagic and Louisa Gagliardi.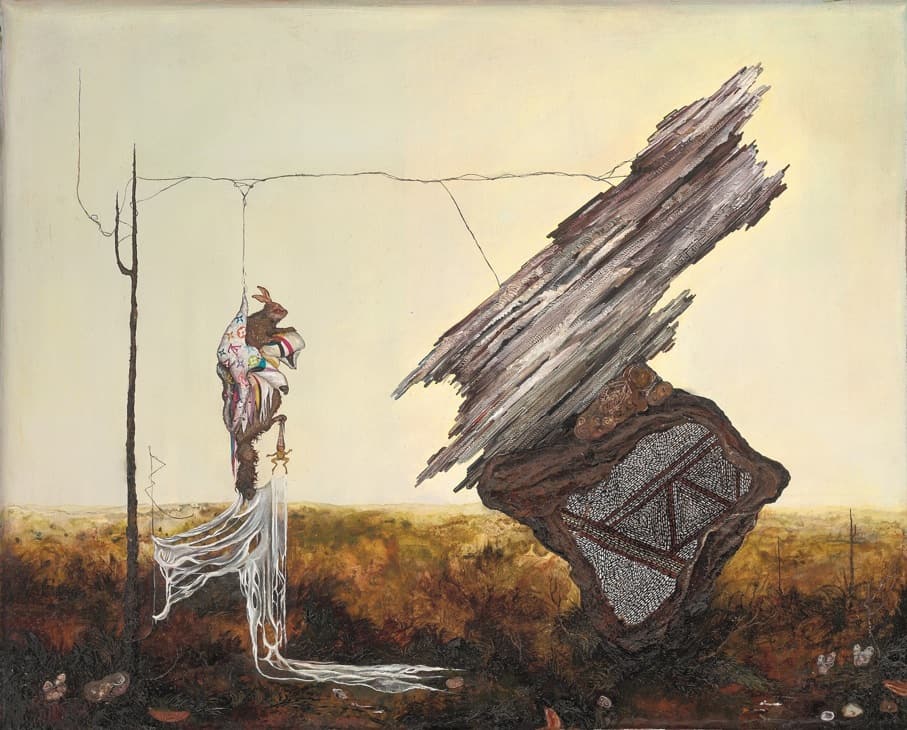 What considerations do you take into account before you buy a piece of art?
I have not met anyone who can predict which emerging artists will become the most celebrated and successful of their generation. It would seem equally as hard to foretell which works by those emerging artists will become the most historically significant. There are too many unknown variables and unforeseen circumstances that affect a young artist's career. There are, however, a number of factors that I consider in determining whether a young artist has a better chance of success than his or her peer group. A non-exhaustive list of examples might include the following:
a) the artist's level of talent, motivation, intelligence and savvy;
b) the artist's degrees, grants, awards and residencies;
c) the artist's teachers, mentors and art world friends;
d) the artist's supporters, including galleries, museums, exhibition spaces, writers and patrons;
e) the location of the artist's studio; and
f) the universal recognition and appeal of the artist's imagery.
What do you enjoy the most: The hunt associated with collecting art or the joy of ownership?
There are always good feelings associated with acquiring a new work of art. However, the enjoyment does not end at the point of purchase. After spending a significant amount of time researching an artist, investing substantial sums for several of the artist's paintings, and following the ups and downs of the artist's career over the years, my hope is that the artist will secure an important place in art history. If that happens, the best feelings come years or decades after the initial purchase.
How important is it for you to meet the artist behind the work?
I have been fortunate to meet and develop relationships with a number of artists whose work I collect. These relationships have allowed me to find out more about the artist's career, methods, motivations and aspirations. It is important to discern whether an artist can speak intelligently about his or her work, place the work in a historical and cultural context, and effectively promote his or her career. The ability to meet and speak with an artist can provide insight into whether the artist possesses the ability and drive to achieve great success. There are other reasons for building personal relationships with artists. If there is a period when the artist is not represented by a gallery, it is possible to acquire artwork directly from him or her. As a collector of emerging artists, I have also found that artists can be wonderful source of information in the process of discovering other young talent.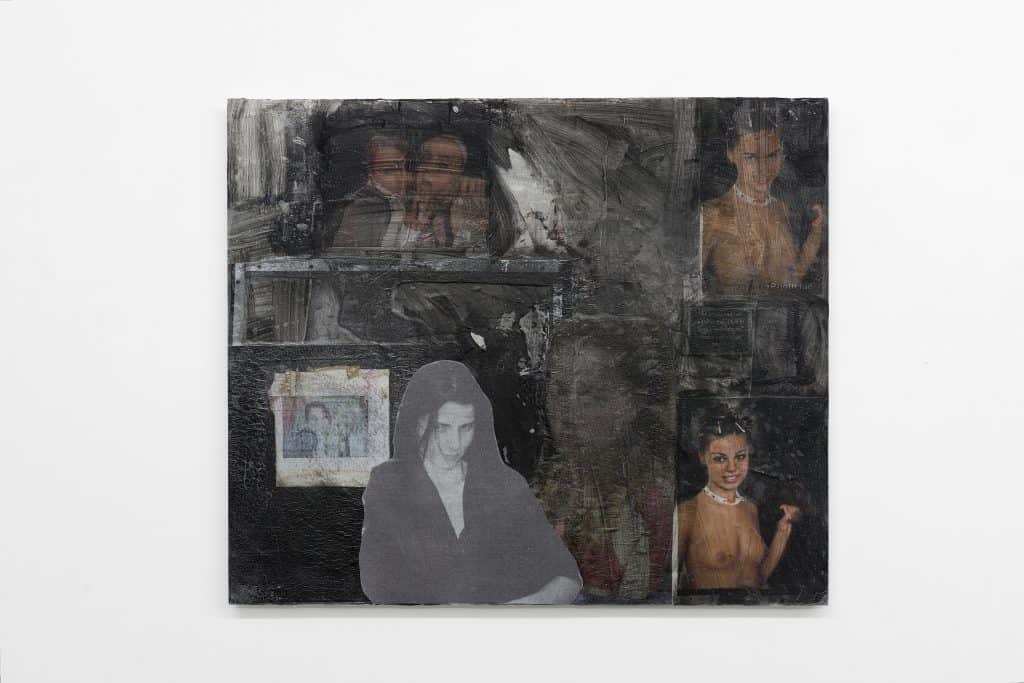 Do you ever desire to have your collection shown?
I frequently lend work from my collection to museums and exhibition spaces around the United States. Selections from my collection have been the subject of several curated exhibits in my hometown, including shows at the former Palm Beach Institute of Contemporary Art, Florida Atlantic University Galleries, Armory Art Center, and Ann Norton Sculpture Gardens. I have also loaned artwork to such institutions as The National Portrait Gallery, New Museum of Contemporary Art, P.S.1 Contemporary Art Center, Norton Art Museum, Aspen Art Museum, Madison Art Center, Philbrook Museum of Art, and Knoxville Museum of Art.

My most recent loans include Firelei Baez watercolors to Perez Art Museum Miami and The Andy Warhol Museum, Kehinde Wiley and Mickalene Thomas paintings to the Boca Raton Museum of Art, and Hilary Harkness paintings to The FLAG Art Foundation.
What are your wishes for the future of your collection? What would you like to see happen to it?
I will continue to lend artwork from my collection to museums and exhibition spaces around the United States. It would be nice to have my own exhibition space some day. Most of my collection is crated and packed away in storage. I own a number of works that have not seen daylight in years, which is unfortunate. Ultimately, my hope is to end up with a few rare and historically significant works of art that comprise a transformative gift to one of the museums in South Florida.
What work of art do you wish you owned if the price tag did not matter?
Edward Hopper's 'Nighthawks'.
How do you know when you stand before a really great piece of art?
There have been numerous surveys about how viewers interact with paintings in museums. The average viewer will glance at a work of art for anywhere between two and 15 seconds. Great works of art capture my attention for more than a few seconds. They are seductive, and they make me want to spend time contemplating the ideas behind them. They make me want to acquire them to keep around and return to periodically. Hilary Harkness and Anj Smith are two female figurative painters whose work I find most seductive. These artists have wild imaginations and amazing technical skills. The intricacy of their paintings requires extraordinary time and attention to detail, which explains part of their allure.
What is the best advise you have given or been given in terms of art collecting?
Discovering emerging artists who possess the ability and drive to achieve great success requires significant time and effort, along with a willingness to be patient and assume calculated risk. A self-reliant collector should expect to keep abreast of the art market and market trends by reading, attending art fairs and gallery openings, and speaking to other collectors, artists, gallery dealers and museum curators. Knowledge of both contemporary culture and art history is advantageous when evaluating how well an artwork collates contemporary subject matter with the influence of art historical references. Finally, a rudimentary understanding of the gallery system and auction market is helpful.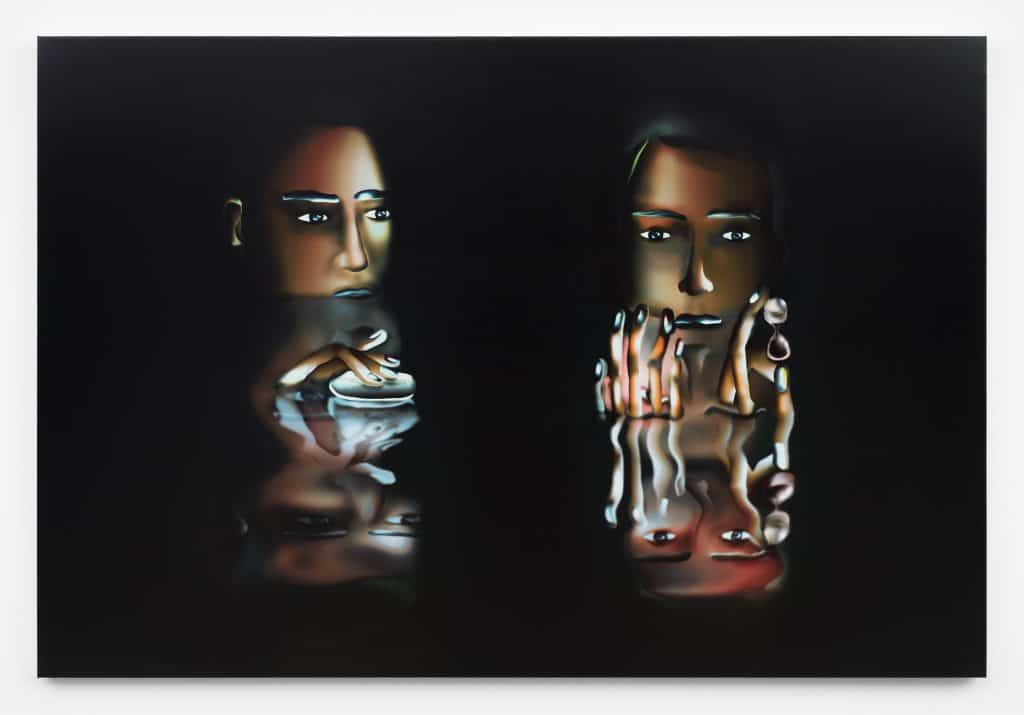 Read More