'High hopes and broken promises'
Richie Culver is not your average contemporary artist. Born and raised in Hull in the North of England, he comes from a working-class family and spent years after he graduated high school working on a caravan site and in local supermarkets. His thoughts about becoming an artist were only realised around his mid-twenties. He first started making art and having it exhibited approximately 10 years ago. Though he has been based in London for many years now, Mr. Culver still retains strong ties to the North of England, and manages to delicately negotiate his position in-between North and South, high art and low culture.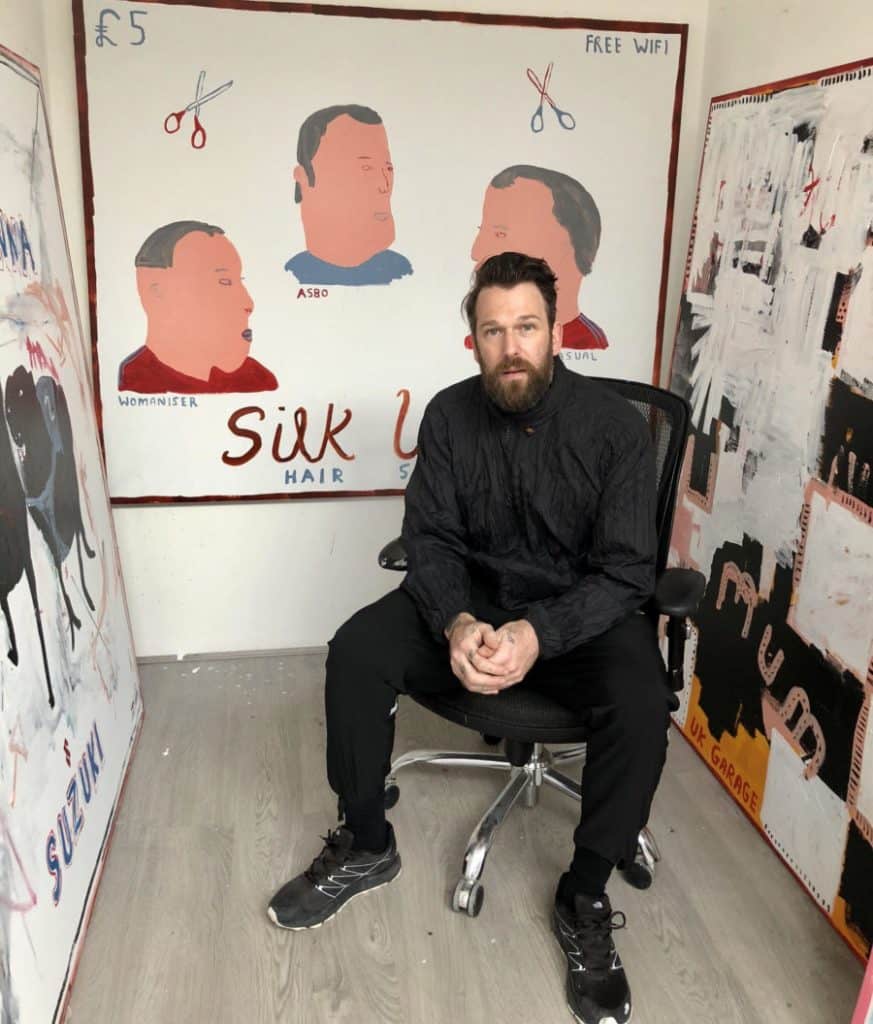 Mr. Culver never went to art school – he is a completely self-taught artist, working with paint, mixed media, and photography. He found art to be a medium through which he could deal with his difficult youth, including several deaths of friends. 'I wasn't a musician or a writer and I needed a medium through which to jettison all this pent up emotion and sadness,' he told Mr. Porter journal.
In his artistic work, Mr. Culver draws mainly on personal references, such as his working-class roots in the North of England, his experience of the darker side of urban life, popular culture, contemporary politics and social commentary. 'I wanted to paint within the grey areas of English culture. The things that people don't really want to talk about or admit…' he told Abstractmag. His paintings are awash with imagery and words picked up in his surroundings: the neighbour racing pigeons, tabloid culture, local heroes, greyhound racing, the bookies… In his words, 'lots of high hopes and broken promises.'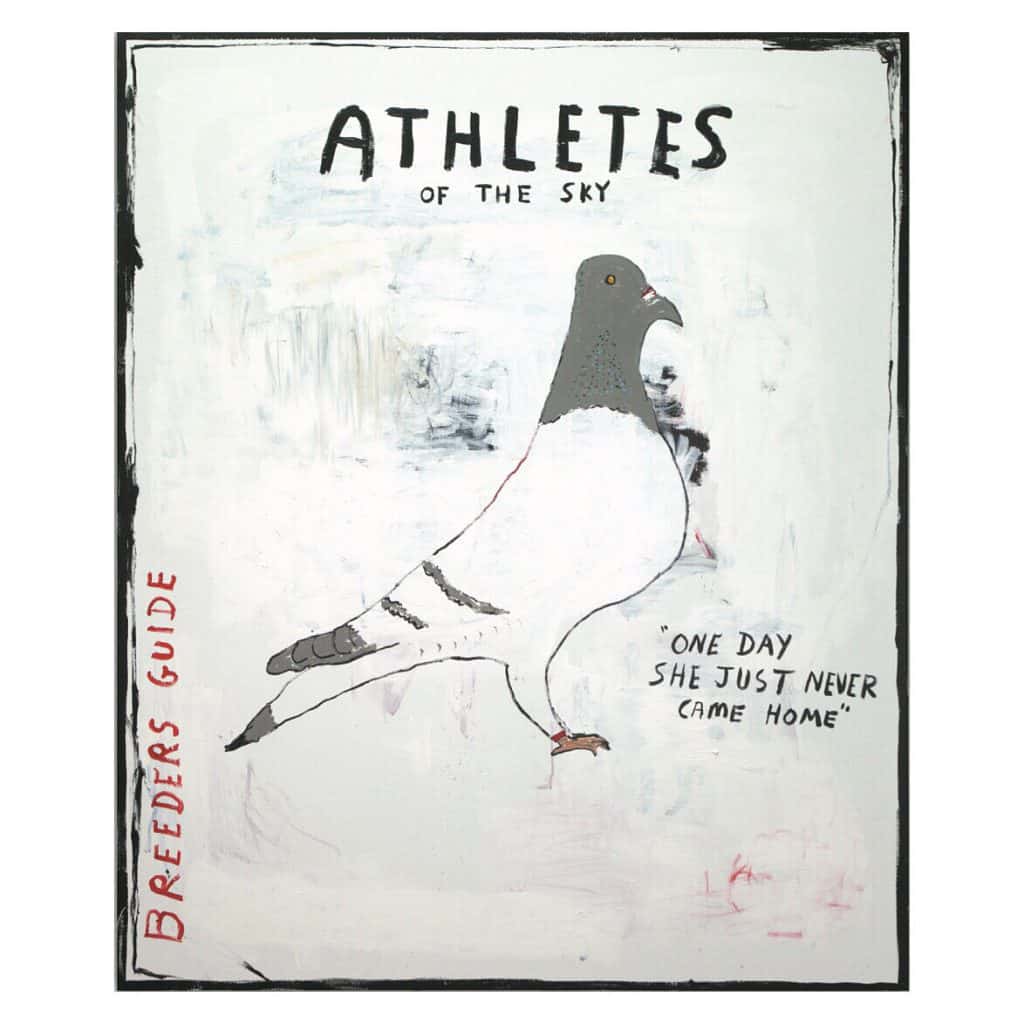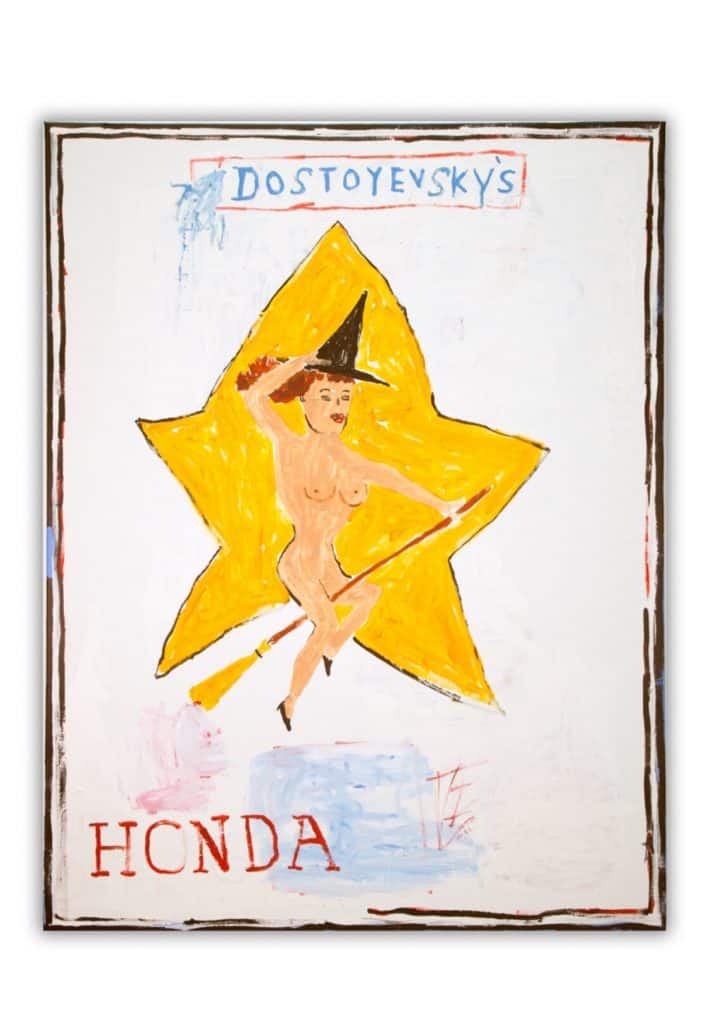 What makes Mr. Culver's work so gripping is his pure, almost naïve, improvisational approach to creating. What we see is a very direct, honest exploration of his inner self and his personal experiences, making his art like documentary painting. He often works on large canvases with a lot of empty space. In this space, images that come to him in his daily life, or from snippets of conversation he overheard, are welded together with text. Titles are important to Mr. Culver: he describes them as a full stop after a sentence that needs to be there in order to keep the painting together. For example, one painting depicts a grey pigeon in the centre of a large white canvas. The title is 'ATHLETES of the day', and below the pigeon is the quote 'One day she just never came home'. As the viewer, it almost feels like you are in the room with Mr. Culver's neighbour and his prize pigeons, getting an intimate glimpse into a life far removed from most people.
In 2016, Mr. Culver moved more towards text than ever before. He had relocated to Berlin several years before, attempting to clean up his act and get his life back on track. The plan backfired as he became sucked into the many temptations of nocturnal Berlin life – in 2015, he found himself back in London, recovering from a crippling drug addiction in a halfway house. With nothing but a computer, pen and paper to work with, he started writing a book chronicling his Berlin experiences. When he was approached for an exhibition by Shelter, an organisation that fights homelessness, Mr. Culver decided to use texts from his unfinished book, blowing them up as art. The result was Things That Never Really Worked Out – Most Things, a raw exhibition in which he opened up about his darkest moments during that Berlin period. Autobiographical texts, jumping out at the viewer like poetic confessions, revealed his self-described pirate life:
"I stole her purse.
We spent the next forty five minutes
frantically searching for it.
Eventually we gave up.
Afterwards I decided to led her some money.
Until she gets paid."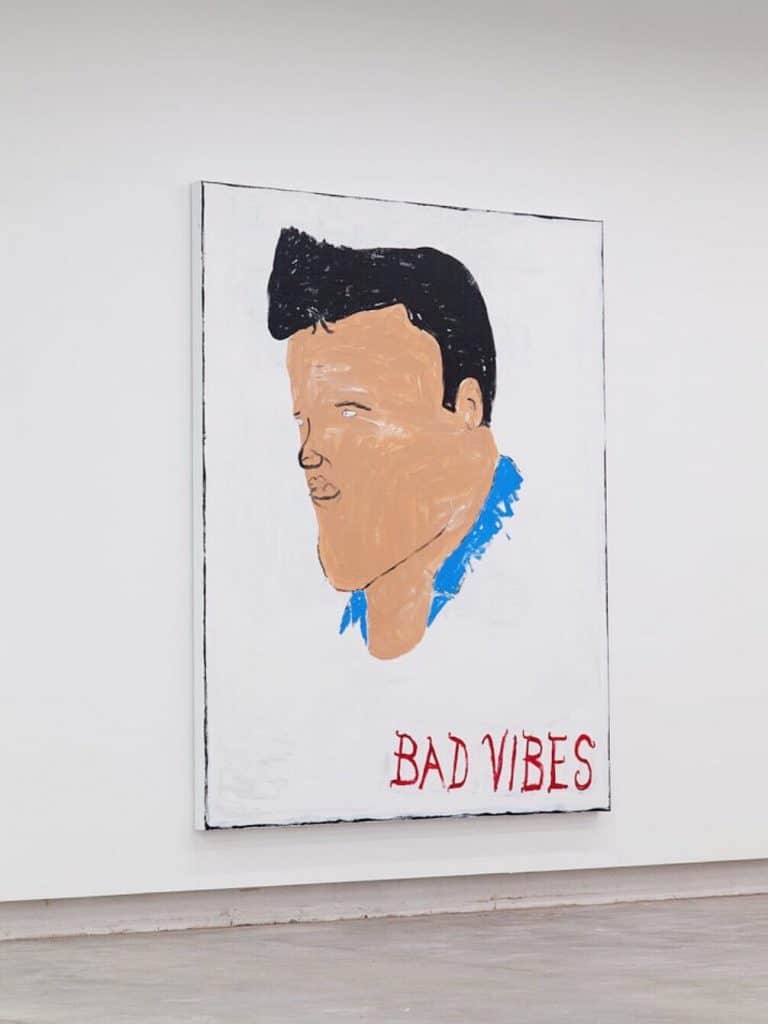 Mr. Culver's current exhibitions include No one knows me like Dawn from the Jobcentre at Humber Street Gallery in Hull, his hometown, and C'est Sombre Vers le Nord at Lehmann + Silva in Porto, Portugal. Humber Street Gallery describes No one knows me like Dawn from the Jobcentre as 'an honest, sometimes humorous account of time spent on Job Seekers Allowance.' The exhibition runs till May 27 2018.
C'est Sombre Vers le Nord (roughly translated as 'It's grim up North') is a term often used by people from the South of England to refer to people up North. It is a glimpse into the North/South divide in the UK and other parts of the world, which Mr. Culver, who has his roots in the North but lives in the South, is all too familiar with. This show runs from May 15 – June 23 2018.
This deeply layered artist who loves to live in contradictions has a refreshingly immediate artistic voice and style with the unique quality of resonating with people from all walks of life. Already collected by Blain|Southern, Tate, and Adele, but always returning to his roots, it's safe to say Mr. Culver has an interesting future ahead of him.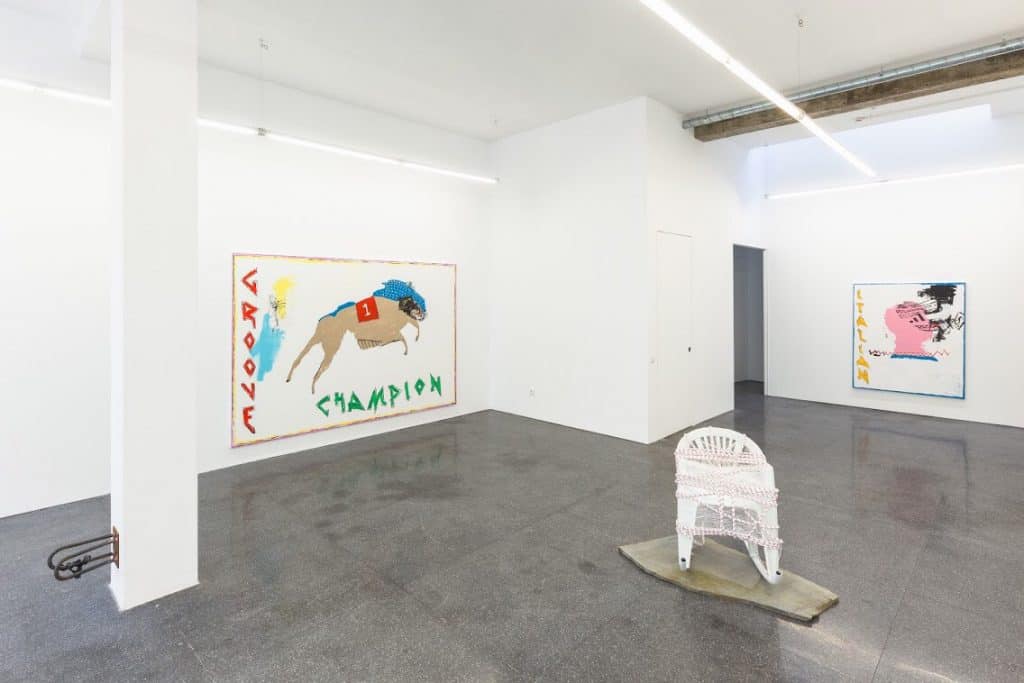 Read More