Berlin City Guide for Art Lovers
By Shira Wolfe
Berlin is an absolute playground for artists and art lovers alike – it's no wonder artists from all over the world still prefer Berlin over most cities in terms of living. From beautiful museum institutions to cutting-edge galleries (in some very unexpected spaces), you can spend days wandering around the city soaking up all the art on offer. And when that's done, there are the countless art, design, and concept stores to keep you occupied and satisfy your artistic cravings. On your next visit to Berlin, make sure you add these museums, galleries and stores to your list. And when you're done exploring, kick back and indulge in amazing food at some perfectly unique restaurants, and catch up on your sleep at the city's most creative hotels.
---
Public museums and exhibition spaces
Sammlung Boros



The Sammlung Boros collection is a private collection of contemporary art, on display to the public (by appointment) in a converted Nazi-era bunker in Mitte, which was originally intended as an air-raid shelter. The collection includes incredible pieces of art from the 1990s to the present day. This 3000 square metre exhibition space is one of Berlin's best-kept contemporary art secrets, and one of the most fascinating presentations of contemporary art today.
KW Institute for Contemporary Art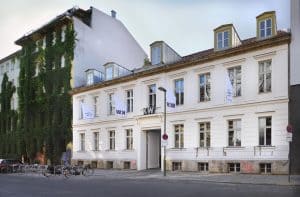 KW Institute for Contemporary Art was founded by Klaus Biesenbach and several others in a former margarine factory in Mitte in the '90s. KW is a lively exhibition space presenting progressive practices from the Berlin, as well as the international scene. The KW does not have its own collection, so it hosts an extremely flexible and versatile series of programs and exhibitions.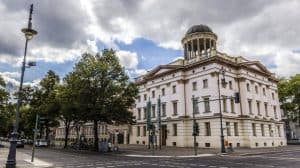 Museum Berggruen belongs to the Nationalgalerie and is home to an incredible collection of works by Pablo Picasso, Paul Klee, Henri Matisse, and Alberto Giacometti. After the fall of the Berlin wall, the space was offered as a place for gallerist and private collector Heinz Berggruen to exhibit his collection of art. After his death, his family continued to make works from his collection available to the museum. Located in Charlottenburg, Museum Berggruen is one of the most important museums of modern art in Berlin.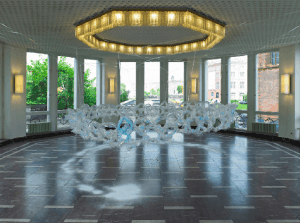 The Schinkel Pavillon is located in the garden of the Kronprinzenpalais off of Unter den Linden. In 1918, Ludwig Justi displayed the newest and most significant art from Berlin ateliers there – mainly expressionist paintings. When the National Socialists came to power, the contemporary art section was shut down as they considered the art to be 'degenerate'. Today, the Schinkel Pavillon hosts a fantastic program of contemporary art and also serves as a monument of DDR architecture.
---
Galleries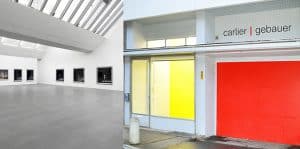 Gallery Carlier Gebauer promotes international contemporary art. Its focus is on aesthetic and conceptual research with political awareness, in the fields of installation, film, photography, painting and drawing. The gallery offers artists a space in which to experiment, allowing each show to be conceived of its own criteria. Located on Markgrafenstrasse 67, this large gallery space allows you to get lost in large-scale installations.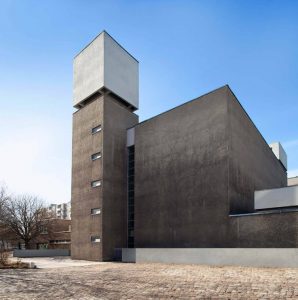 The König Galerie represents 38 emerging and established younger generation artists. The focus is on interdisciplinary, concept-oriented and space-based approaches in media ranging from photography to sculpture, sound, video, painting, printmaking, and performance. Since 2015, the König Galerie has been housed in St. Agnes, a former church built in the 1960s in the Brutalist style. Exhibitions are held in the former chapel and nave.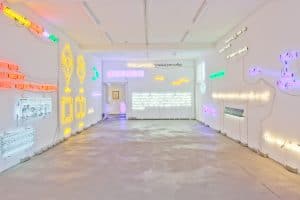 Sprüth Magers first emerged in Cologne in the 1980s amidst the outburst of contemporary art at the time. Since, it has expanded into an international gallery exhibiting groundbreaking modern and contemporary art, and has galleries in Berlin Mitte, London, LA, Cologne, and Hong Kong. The gallery represents over 60 emerging and established artists, and has a continuous relationship with mid-career artists such as Thomas Demand and Sterling Ruby.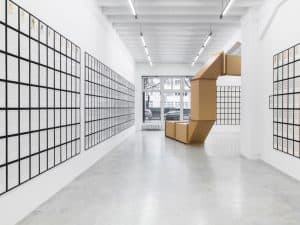 In 1967, Konrad and Dorothee Fischer opened a tiny exhibition space in Dusseldorf, where they exhibited works by Carl Andre. Soon, many minimal and conceptual artists like Bruce Nauman, Sol LeWitt and Richard Long had their first European solo exhibitions in the gallery and their works have been exhibited there ever since. The Konrad Fischer gallery rapidly created a vast international network of artists, and opened up a new space in Berlin in 2007 featuring young international artists as well as the gallery's nearly 50 years of history in the program.
---
Hotels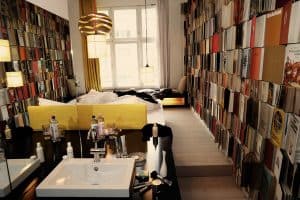 The Michelberger Hotel is one of those Berlin gems that attracts locals and internationals alike. Started by a group of friends who wanted to make a space where all their friends could come together and collaborate, create and engage, they turned an old factory on the Warschauerstrasse into a quirky, casually stylish, homey, and endlessly fun hotel. Rooms come in all different shapes and sizes with varieties like 'The Golden One' or 'The Cosy'. Even if you don't stay at the Michelberger Hotel, a visit to their bar or restaurant to hang out and sample their amazing cocktails and food is always a good idea.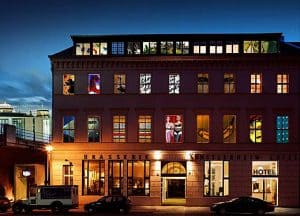 Arte Luise Kunsthotel is housed in a restored neo-classical mansion from 1825. It started out as an art project and later became a hotel. Each of the rooms has been specially designed by a renowned artist, making your experience completely unique. Every detail in the rooms is incorporated into the artist's concept, so it's almost as if you're sleeping in a private gallery for the night. The hotel is located in Mitte, near Hauptbahnhof and Unter den Linden.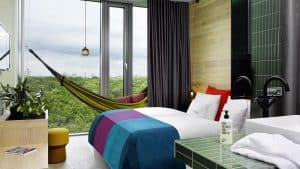 25 Hours Hotel Bikini Berlin has amazing views of Berlin Zoologischer Garten and is minutes away from the railway station. Rooms are sleek, fun and stylish, and the hotel has meeting rooms, bicycle rental services, a rooftop terrace, spa, an in-house bakery, and the wonderful rooftop restaurant Neni. Hotel Bikini feels a bit like an urban jungle, an eccentric haven in the middle of the city centre. Another perk: it's walking distance from the Helmut Newton Foundation.
---
Restaurants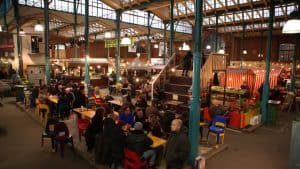 Let your visit to Berlin include at least one visit to Markthalle Neun in Kreuzberg. It's one of the best covered food markets in Europe, with loads of incredible food stands all offering great quality local and seasonal food. They're open from Tuesday-Saturday. Check out their 'Street Food Thursday' for anything from Thai dumplings to Peruvian ceviche or Korean buns – Markthalle Neun never disappoints! Find them at Eisenbahnstrasse 42.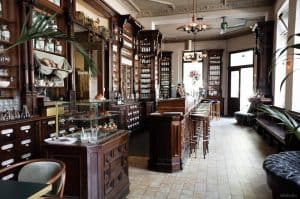 ORA is a very special Berlin gem. This restaurant at Oranienplatz 14 found its home in an old pharmacy that dates back to 1861. All the old medicine cabinets and the tiled floors were kept in their original state, and the rest of the interior was carefully selected to fit seamlessly with the beautiful old-world atmosphere of the space. ORA not only offers a fantastic lunch and dinner selection, but is also a wonderful coffee house and café, with beautiful baked goods and delicious cocktails.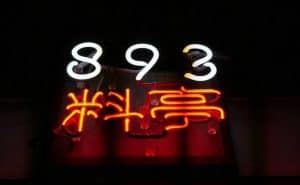 Berlin is an absolute paradise for Asian food, and Duc Ngo, the man behind 893 Ryotei, is one of the great visionaries when it comes to Asian food in Berlin. He already brought sushi and ramen to Berlin at his Kuchi and Cocolo restaurants, before these were even massive trends. Now, he's ahead of the game again, offering a twist on 'Nikkei' cuisine, which is Japanese-Peruvian fusion food. Arriving at 893 Ryotei is like entering a strange dream – its dingy, mirrored and graffiti-covered façade on the Kantstrasse has been described as something out of Blade Runner, and entering the restaurant like stepping through the wardrobe into Narnia. Everything about the restaurant, from its exterior and interior to its menu, is bold and exciting. 893 Ryotei may be on the pricy side for Berlin, but it's an experience you don't want to miss.
---
Shops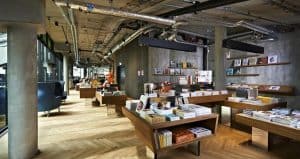 Gestalten is a bookstore and publisher. Its mission is to continually engage with the surrounding creative landscape. They document vital movements in visual culture, contemporary art, architecture, design & fashion, escapism, food & beverages, and travel. Find Gestalten on Mariannenstrasse 9-10.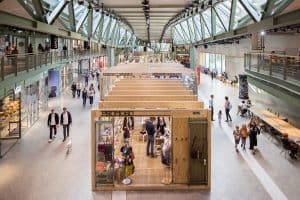 Bikinihaus is the world's first concept shopping mall. It is part of the heritage-listed Bikini Berlin complex at Berlin's Zoo (which includes the previously mentioned Bikini Hotel). The mall has a fantastic selection of boutiques and food places. Some of its most interesting features are the modular pop-up boxes, which can be rented temporarily, giving brands the opportunity to launch a new product or allowing young designers to present their creations to the public. It'll be hard to leave this place… Address: Budapester Strasse 38-50.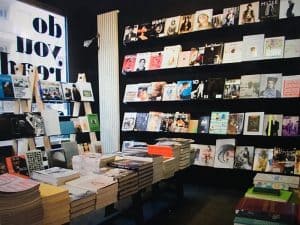 Do You Read Me?! is a bookstore in Mitte offering an extensive selection of magazines and readings from all over the world. Photography, art, fashion, architecture, interior and design, cultural matters and society – this beautiful bookstore near KW Institute for Contemporary Art covers it all. Do you read me?! is located on Auguststrasse 28.