Berlin Collectors
By Shira Wolfe
BerlinCollectors.com is the joint online presence of Berlin's private contemporary art collections. It provides a great overview of the wealth of contemporary art initiatives in Berlin which are open to the public. Explore our selection of the most fascinating galleries and collections featured on BerlinCollectors.com:
Sammlung Boros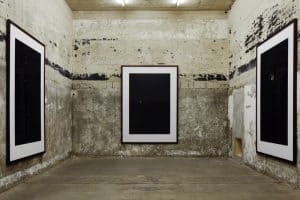 Berlin's coolest bunker featuring the impressive contemporary art collection (from 1990 to the present day) of Karen and Christian Boros. The bunker was built in 1942 as an air-raid shelter, was then used as a Red Army prison, later as a warehouse for fruit from Cuba, eventually as a techno club after the fall of the Berlin Wall, and now it serves as one of Berlin's most unusual exhibition spaces. Due to safety regulations, the bunker can only be visited in small groups led by a guide.
***
Sammlung Hoffman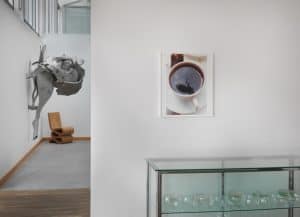 Rolf and Erika Hoffman live in a former factory complex in Sophienstrasse, where they open their doors to the public every Saturday (by appointment and guided tour) to share their contemporary art collection. And this collection is never static: it is rearranged around a new theme every summer by Erika Hoffman, in order to discover new meaning and relationships between the works. Book your appointment for a tour here.
***
The Feuerle Collection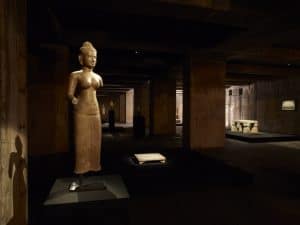 There is no shortage of former bunkers in Berlin! This collection is housed in one as well – a former Second World War telecommunications bunker at Hallesches Ufer 70 has become home to Désiré Feuerle's stunning and fascinating collection, which juxtaposes international contemporary art and Chinese furniture and Southeast Asian art. The collection creates a powerful dialogue between different periods and cultures. Where else do you get to see Khmer sculptures from the 7th century side by side with cutting-edge contemporary art? Visiting by appointment only, book here.
***
Kienzle Art Foundation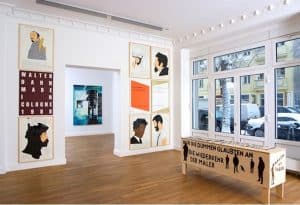 Berlin-based collector and gallerist Jochen Kienzle runs the Kienzle Art Foundation with a very particular and brave mission. His aim is to investigate and showcase marginalised, quasi-forgotten, and lesser-known artists from the 1960s up to the present day. He wants to make this art available to future generations. This initiative challenges people to change their perspectives on the art world and whom we consider to be its established and important artists. The gallery is open to the public on Thursdays, Fridays, Saturdays, or by appointment.
***
SØR Rusche Sammlung Oelde/Berlin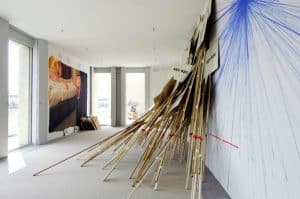 The SØR Rusche Sammlung Oelde/Berlin was established as far back as the 19th century and has been expanding over generations. Today, the collection promotes the dialogue between none other than the old masters of Dutch and Flemish 17th century painting and 21st century art. The result is a thrilling and unlikely combination of old masters and artists such as the star of the contemporary avant-garde, David Lynch. Appointments to see the collection can be made by email: m.kuehn@kleidungskultur-soer.de. The collection is run by Dr. Thomas Rusche, who inherited his father Egon Rusche's collection of old master paintings. "The collection of Contemporary Art is hopefully not disturbing my father too much in his grave!" he joked in an interview.