Code Art Fair 2018
Celebrate The End Of Summer With Cutting-Edge Contemporary Art in Copenhagen
By Shira Wolfe
One of the contemporary arts highlights of the season is right around the corner: Code Art Fair in Copenhagen. From August 30th – September 2nd, the vibrant city will be overflowing with thought-provoking, cutting-edge contemporary art during Code Art Fair's third edition. Code Art Fair is Scandinavia's only international art fair and promises a selection of the best contemporary art on offer today, both from the Nordic region and from around the world, from upcoming and established forces in the art scene. The fair brings all this together under one roof in the awe-inspiring Bella Center, Scandinavia's largest exhibition centre. Code Art Fair offers the best of both worlds: high profile art in an informal setting that welcomes everyone. To help you find your bearings and make sure you get the most out of your Code Art Fair experience, we will guide you through the galleries, events and talks that you can't miss!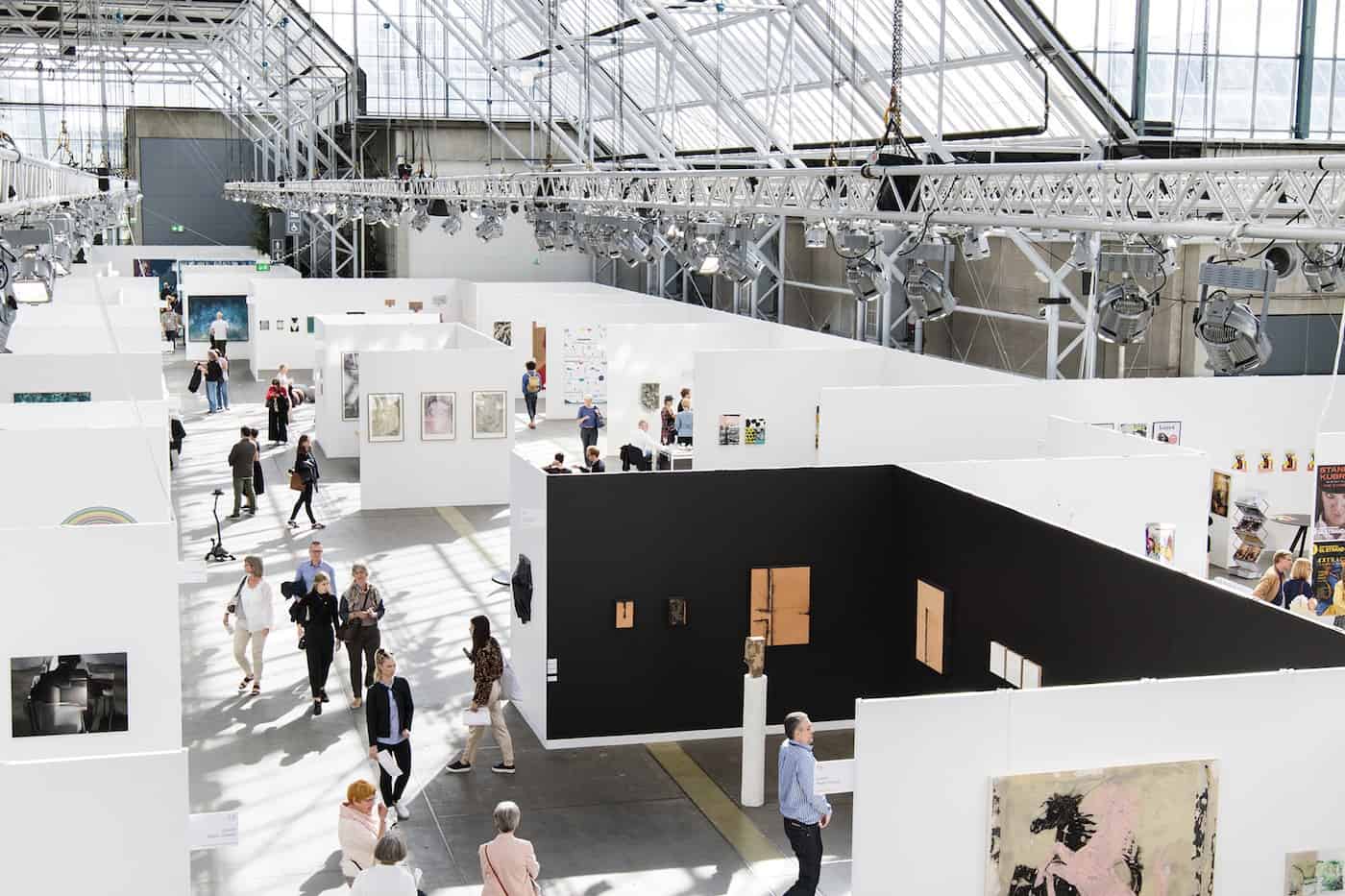 ---
GALLERIES
Code Art Fair hosts an impressive 78 international galleries representing artists from around the world. From LA to Seoul , from Mexico City to Berlin, Code Art Fair brings the most exciting work from some of the most interesting international galleries together in Bella Center. Make sure to stop by these gallery booths:
König Galerie
Berlin gallery König (founded in 2002 by Johann König, representing 38 international, emerging and established artists) should be one of your first stops. Works by artists Jeppe Hein, Jose Dávila, Michael Sailstorfer, Alicja Kwade and Rinus Van de Velde are on show in the gallery's booth.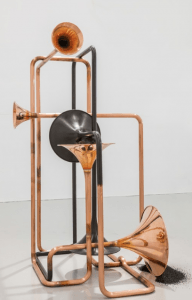 Alicja Kwade, Hypothetisches Gebilde, 2017
Alicja Kwade's mixed-media works manipulate mental perceptions and physical experiences of how the body inhabits space and time.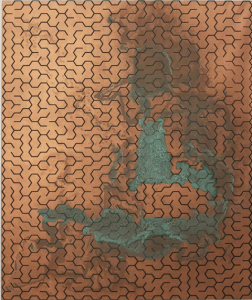 Michael Sailstorfer, Maze 75, 2013
Michael Sailstorfer's site-specific work challenges the conventions of sculpture, and gives objects new meanings and functions by reconfiguring them.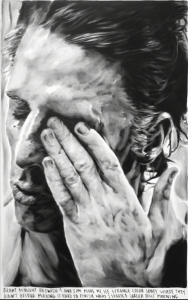 Rinus van de Velde, Bright sunlight between 1 and 3 pm…, 2018
Rinus van de Velde's striking, narrative work revolves around the tension between fiction and reality.
Galerie Nagel Draxler
Galerie Nagel Draxler was founded in Cologne in 1990, and has spaces in Berlin and Cologne. The gallery represents many established artists, but also gives a platform to talented artists who are at the very beginning of their careers. At Code, Nagel Draxler will present works by Nairy Baghramian, Michael Beutler, Till Krause, Lone Haugaard Madsen, Luca Vitone and Heimo Zobernig.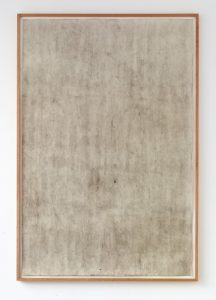 Luca Vitone, Räume (Parlement Européen, Bruxelles), 2018
Luca Vitone is interested in the idea of constructing and presenting places, and in particular in the way the places are created through cultural production. For his project Europa! Luca Vitone created a series of watercolours made from dust. They represent different European institutions and are painted with the dust from those very places.
Galerie Krinzinger
Founded in 1971 by Ursula Krinzinger, Vienna gallery Krinzinger has a strong focus on international performance art and body related art, based on Viennese actionism. The Krinzinger booth will present work from the following artists at Code: John Kørner, Brigitte Kowanz, Julie Nord, Hans Op de Beeck, Shuvo Rafiqul, Werner Reiterer, Morten Schelde, Eva Schlegel, Kaspar Sonne and Christian Vind.
Hans Op de Beeck, Brian, 2018, 

polyester, glass, coating, 

62 x 58 x 62 cm. 

Courtesy Galerie Krinzinger and the artist. 

Photo: Studio Hans Op de Beeck 
Hans Op de Beeck is concerned with how we stage our surroundings and how these surroundings become the scenery of both festive and tragic moments, recurring rituals, lonely daydreams… He works with media ranging from installations to sculptures, video works, animated films, short stories, paintings, drawings, photography, new media, and stage design.
John Kørner, Problem Factory, 2006, 

mixed media, 

150 x 200 x 100 cm. 

Courtesy Galerie Krinzinger and the artist. 

Photo: Galerie Krinzinger
 John Kørner explores the medium of painting with lightness of touch and dexterity, playing with its physical presence and descriptive powers, communication and miscommunication. Abstract signs contrasted with universally recognisable things create a push and pull between levels of recognition.
Kukje Gallery
Kukje Gallery, which opened in Seoul in 1982, has established itself as a leading venue showing works by major international artists like Damien Hirst, Eva Hesse, Jean-Michel Basquiat, Joan Mitchell, Joseph Beuys, Cy Twombly, Ed Ruscha, Anselm Kiefer, Louise Bourgeois, Jenny Holzer, Candida Hofer, Bill Viola, Anish Kapoor and more. The gallery also represents some of the most important players in the contemporary Korean art scene. Kukje's booth at Code Art Fair will represent Byron Kim, Elmgreen & Dragset, Ha Chong-Hyun, Haegue Yang, Jean-Michel Othoniel, Julian Opie, Kim Yong-Ik, Koo Bohnchang, Kwon Young-Woo, Kyungah Ham, Lee Ufan, Michael Joo, Park Chan-Kyong, Park Seo-Bo and Ugo Rondinone.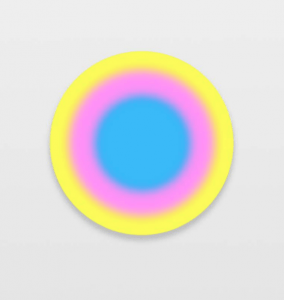 Ugo Rondinone, sechzenterfebruarzweitausendundachtzehn, 2018
Ugo Rondinone's eclectic work is concerned with exploring the balance between euphoria and depression. His installations, paintings and drawings are filled with Pop references and his signature incandescent colours.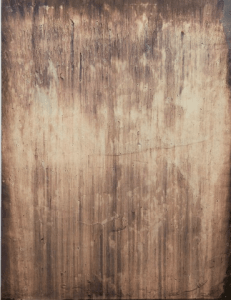 Michael Joo, Liminus (West Landing 2), 2017
Michael Joo works with a vast variety of unexpected materials (human sweat, fiber optics, magnets, antlers), asking the question: "Why do we perceive as we perceive?"
PROYECTOSMONCLOVA
PROYECTOSMONCLOVA, established in 2005 in Mexico City, has become one of the most important forums for contemporary art in Mexico City. Since 2015, the gallery facilitates dialogues between Mexican and international artists from a variety of generations. Find works by Robert C. Morgan, Gabriel de la Mora and Michael Sailstorfer at the PROYECTOSMONCLOVA booth.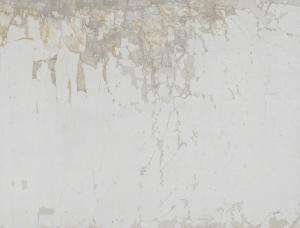 Gabriel de la Mora, Tabasco 82 II, 2015
Gabriel de la Mora collects detritus and ephemera ranging from human, synthetic and animal hair to found photographs, shoe soles and painted ceilings, and creates carefully constructed mixed-media drawings. He plays with the tension between line and three-dimensional form, figure and abstraction, the minimalist and the intricate.
DITTRICH & SCHLECHTRIEM
Berlin gallery DITTRICH & SCHLECHTRIEM, founded in 2011, is another must-see booth at Code 2018. The gallery specialises in conceptual contemporary practices in various media, ranging from paintings to sculpture, video, installation and performance. Experience works by Alfredo Aceto, Dorian Gaudin, Travis Lycar, Simon Mullan, Julian Charrière and Dan Stockholm during Code Art Fair.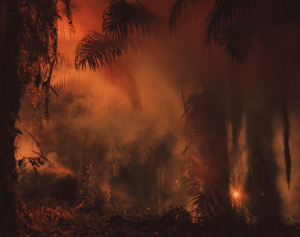 Julian Charrière, An Invitation to Disappear – Tanah Grogot, 2018
Julian Charrière is a former student of Olafur Eliasson, who focuses on investigations of the natural world, confronting the force of humans and the environment on each other. He works with impressions and objects he brings back from his explorations in the field all over the world.
---
CODE TALKS
Code Talks will feature live panels by various international art world actors including artists, curators, museum directors, researchers and gallerists. The series of talks entitled Next Generation and Art x Brand investigate relevant topics shaping the contemporary art scene as well as our society as a whole. Next Generation is curated by Max Bossier from Code Art Fair, and Art x Brand by Cordelia Noe from ArtGorgeous.
Friday August 31 will be a day of Next Generation talks. Find out what international art world actors have to say about the future of the art market and the questions facing successful art institutions:
Code Talks – The Next Generation's take on the Future of the Art Market
16.00 – 16.45 @ Bella Center Copenhagen
Moderator: Daniel Lippitsch (Director, McNamara Art Projects, Hong Kong)
Théo Mario Coppola (Director, CollezioneTaurisano, Naples, Italy)
Teo Yang (Owner, Teo Yang Studios, Collector, Seoul, South Korea)
Michelle Krawinkel (Collector, Cologne, Germany)
Code Talks – Why change a successful art institution?
17.00 – 17.45 @ Bella Center Copenhagen
Moderator: Christoph Noe (Founder Larry's List, Art Advisor, Hong Kong)
Leslie Ramos (Senior Patrons Director, Royal Academy, London United Kingdom)
Jongsuwat Angsuvarnsiri (Collector and Head of SAC Art Center Bangkok, Thailand)
HeeJin Park (Director, Kukje Gallery, South Korea)
Art x Brand: #artgirlsdoitbetter – A New Female Forces is Rising
Moderator: Cordelia Noe (CEO & Founder, TheArtGorgeous)
Christiane Spangsberg (Artist, Denmark)
Emilie Helmstedt (CEO Helmstedt & Artist, Denmark)
Art x Brand: #artgirlsdoitbetter – The Future of Art x Fashion
Moderator: Cordelia Noe (CEO & Founder, TheArtGorgeous)
Roland Herlory (CEO Vilebrequin, Paris)
Pascaline Smets (SMETS, Luxembourg)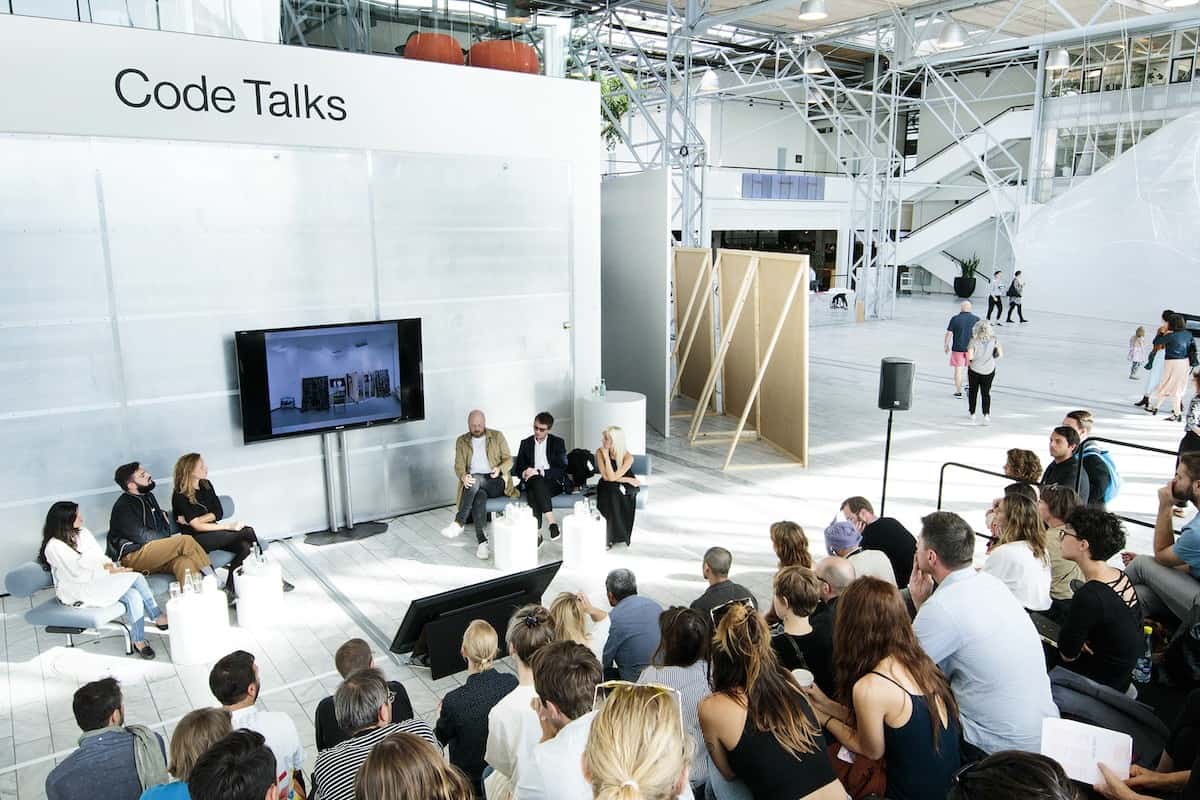 ---
CODE PERFORMANCES
The series of performances and talks, Performing Identities, investigates the body as a site for constructing and negotiating identities within a globalised socio-political context. Curated by curator and researcher Irene Campolmi.
Jacopo Miliani, Body oh boy nobody! (performed by Jacopo Jenna, ongoing for 2 h) – a performance that uses time and space to stretch the act of dressing and undressing as a metaphorical gesture that addresses the many personalities and identities we choose to put on and take off every day. The repetition of this gesture emphasises the variations related to it and makes this everyday action appear abstract.
17.30 – 19.30 @ Bella Center Copenhagen
Astrit Ismaili, The New Body – central to Ismaili's interest in performance is how identities are constructed and interpreted through contemporary mechanisms, but also how they are heard, asking what it means to 'sonify' a body (i.e. to make it sound like something else, for example, a new melody or language) and what kind of political meanings this would imply.
18.00 – 18.45 @ Code Cinema, Bella Center Copenhagen
Alfredo Aceto, Doc Gyneco: National Gallery of Art, Washington DC – presents his first performance conceived as a one-act play that runs intermittently for an hour reciting a text on the rapper Doc Gyneco and his imaginary metamorphosis and change of identity into animal forms.
12.00 – 13.00 @ Bella Center Copenhagen
Esben Weile Kjær, More Brilliant Than The Sun – a performance celebrating the hype of popular events, but critically decontextualizing these from the conditions and expressions of their original context. Inspired by the vital and revolutionary energy of Eshun's homonymous book, Weile Kjær reflects on the highest euphoric high-voltage moment in which a community realises that its actions exceed the conventionally accepted limits.
16.00 – 16.30 @ Bella Center Copenhagen
Nora Turato, I am happy to own my implicit biases – Turato's performances are scripted pieces developed through the artist's omnivorous reading habits through which she browses various cultural outlets from literature to Instagram comments and marketing jingles. While formally her pieces are reminiscent of the late David Antin's "talk pieces," they are not improvised and have a very different pace and delivery.
18.30 – 19.00 @ Bella Center Copenhagen
Performing Identities – Politics of Identity: exhibitions and public
programs
Moderator: Irene Campolmi
Sam Thorne (Director, Nottingham Contemporary, Nottingham)
Lucia Pietroiusti (Curator of Live Programmes and General Ecology Project, Serpentine Galleries, London)
Luca Lo Pinto (Curator, Kunsthalle Wien)
Performing Identities – "Another Performance Turn: A New understanding of Performance."
Moderator: Irene Campolmi
Cosmin Costinas (Director at Para/Site, Hong Kong)
Marie Nipper (Director, Copenhagen Contemporary, Copenhagen)
Fatoş Üstek (Director and Chief Curator, DRAF (David Roberts Art Foundation), London)
Manuel Segade (Director, CA2M- Centro de Arte Dos De Mayo, Madrid)
Lilibeth Cuenca Rasmussen (Artist)
Performing Identities – "A Take Over: Performance Art in Non-Institutional Context"
Moderator: Irene Campolmi
Iben Elmstrom (Former Curator at Heartland Festival & Director and Founder of SixtyEight, Copenhagen)
Mette Woller (Independent Curator and Former Head Curator Roskilde Festival, Denmark)
Malene Dam (Independent curator, co-runs Vermillion Sands, Copenhagen)
Anna & Esben Weile Kjær (Artists and curators of the 2018 edition of Alt Cph "Over-Existing")
Mathias Kryger (Independent Curator, Artist, Art Critic and Writer, Copenhagen)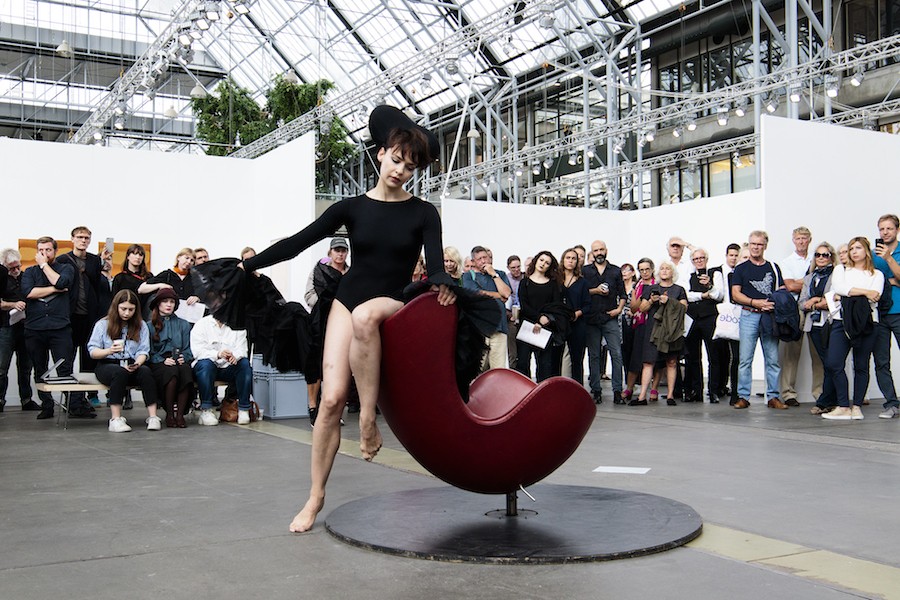 ---
CODE FILMS 
The film program Borderlands will be running every day in the Bella Center auditorium (17.00 – 20.00 on Thursday, August 30 and 10.00 – 20.00 all other days). It deals with this theme in both literal and metaphorical ways. Curated by Caroline Berner Kühl from Code Art Fair.
---
CODE INSTALLATIONS
Inside and outside the entrance hall at Code Art Fair, you can experience several installations carefully selected by the curatorial team.
Kristaps Ancāns, We have four dinosaurs at home, and they are all different, 2018
Rationalisation of fantasy and rational fantasising. Large scale, non-functional and lonely objects.
Pedro Gómez-Egaña, The Great Learning (Sculpture Performance), 2015
Motion and time are crucial factors in Pedro Gómez-Egaña's artistic approach. This fall depicts a moment whereby something great and proud gives in and collapses, being interpreted as the fall of a skyscraper or even the phallus.
Guido Casaretto, Calacatta Scarts – South and Eastern Slope, 2018
Casaretto's art works encourage the viewers to question their confidence in sensory perceptions. A confusion is occurring and then again an amazement by the excellent copying of phenomena around us. By creating uncertain surfaces on huge-scaled sculptures, questions arise: What is reality? What influences our perception? In which way are we determined by our senses?
Osvaldo González Aguiar, Wall, 2018
"Wall" entails the idea of boundary, section, part. A wall that moves, a wall that comes up from wrapping the void.
Satellite Exhibition
Blue Ruin is a new conceptual-curatorial project created by Danish curator Anna Frost and US/Polish artist Agnes Bolt. It aims to subvert a traditional gallery context by presenting art exhibitions within the more precarious and shifting space of a home for sale. During Code Art Fair, Blue Ruin will present the exhibition Spirit Chair in an apartment in BellaKvarter in very close proximity to the fair.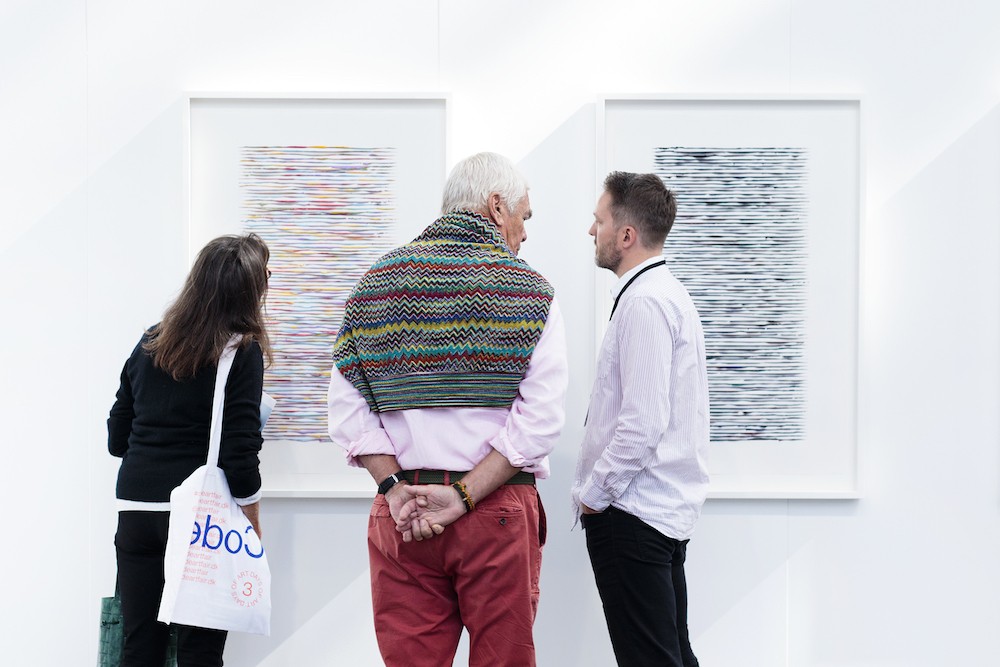 Code Art Fair is the place to discover the artistic voices of tomorrow and to experience what important actors in the art world have to say about the state of contemporary art and our society as a whole today. If you thought summer was coming to an end, think again! Code Art Fair will fuel you for the many colds months ahead.
---
Dates & Hours
August 30 – September 2, 2018
Opening Hours
Thursday, August 30 | Public Vernissage 17-20
Friday, August 31 | 11-20
Saturday, September 1 | 11-20
Sunday, September 2 | 11-18
Address
Bella Center
Center Boulevard 5
2300 København S