Articles and Features
The Digital High Five with g.gallery
The Digital High Five is Artland's interview series which is published bi-weekly and features one of our partner galleries. We have created this series to connect with galleries, share insight, and shed light on initiatives that are taking place within our community.
This week we had the opportunity to speak with g.gallery located in Seoul, Korea. g.gallery was founded in 2013 to meet the changing trends and attitudes in today's fast-changing art scene by presenting art as an approachable cultural necessity. g.gallery aims to generate diversification of the Korean art market by not only introducing the works of a younger generation of artists from abroad but as well as internationally esteemed artists whose works previously have not been easily accessible in Korea.
---
Have there been certain initiatives that are taking place in the Korean (or more specifically, Seoul ) art community that as a gallery you are excited to see develop and or be a part of?
Due to Covid-19, there has been a huge growth in interest in home décor. The pandemic has been unforgiving to us all, but this new trend has been a new spark of hope in the art market. Many large corporations and brands have been working with artists to make art more accessible, and I think this newfound enthusiasm for home décor has mashed with this movement very nicely. I'm looking forward to welcoming new collectors and art enthusiasts to the art community.
How has Covid-19 encouraged you to think outside the box in regards to; collaboration, exhibition design, curation and possibly public art projects?
Covid-19 drove everyone indoors and away from other people; we could not hold opening receptions and art viewing seemed to have once again turned into a very private affair. But many galleries started conducting events online and art lovers could view their favorite works at home. This was great but also a bit troubling for us because we are a gallery that specializes in young, up and coming artists. People do not have a problem with collecting pieces by established artists just from a photo online because they already know a great deal about them. They know what the work will feel like; they know how it will look on their wall. This is not the case for lesser known artists. This is why we have started creating art products featuring the works of our artists. Accessibility is important and having these products out there helps people familiarize themselves with the art before committing to collecting a piece.
What excites you the most when it comes to the use of technology being used in your gallery? What is your biggest concern? Biggest surprise?
We just recently started recording our shows through the 3D recording service that Artland provides. What's so great about it is that people can see exactly how large, or small, a piece is without having to physically visit the gallery. They can experience the show the way we intended when we curated the pieces, and because everything is on the internet we can easily send a link to any potential buyers.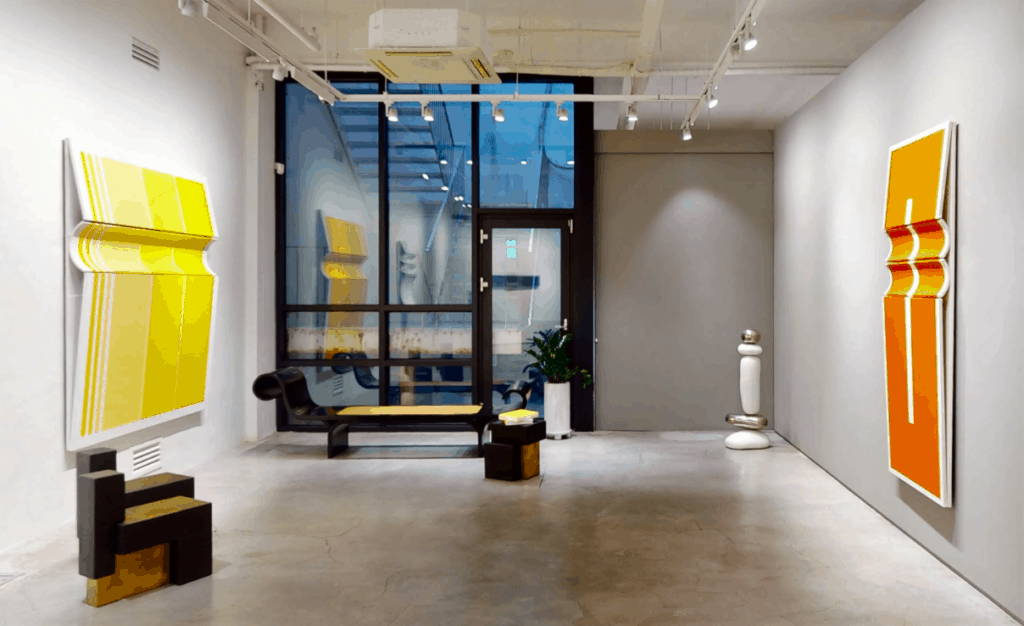 In regards to Art Busan 2020 how have you approached the curatorial make up of your booth this year?
This is the first fair this year that we have been able to physically participate in so we wanted to show a little bit of everything. We have a corner booth that we made good use of; when viewed from the front the booth is very minimal, but when seen from the side, there are the more colorful pieces that stand out. It's like having two booths in one.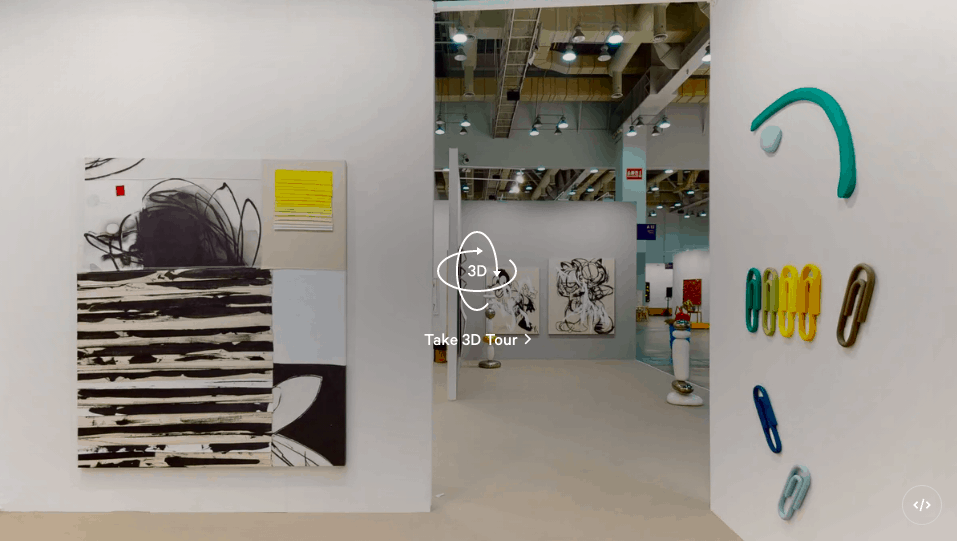 Targeting and generating audience engagement is at the forefront of most galleries' agendas. What tools or methods are you incorporating to reach and engage with your audience? Has there been a way that has been the most effective?
Online platforms have always played a huge role in how we reach new people. Instagram, Artland, and Artsy are all platforms that we use to engage with our audience. We have found that young collectors are especially very active on Instagram, and that people find it easier to ask questions about artwork when they are speaking to someone online.
Managing an online digital presence can be overwhelming – what is some advice that you have for other galleries around the world who are looking to develop their digital strategy?
Having a strong theme is a must. You have to know what you are aiming towards, and what you want people to see. g.gallery strives to introduce and promote young emerging artists, whether they are based in Korea or abroad.
Over the last few months how as a gallery, have you encouraged growth amongst your international roster of artists and staff? As a gallerist, How have you personally been keeping motivated?
The art market has been at a rough point these past few months, and we've had plenty of disappointing situations, but I made sure not to dwell on them for too long. We found new ways to boost our sales, may it be focusing on our online presence or co-working with companies and interior designers. There are a few projects that were planned during the pandemic that we are looking forward to opening to the public in the future.
Currently g.gallery is participating in Art Busan & desígn and their booth can be accessed HERE. On view in their gallery space is a group exhibition featuring 10 artists and can be viewed HERE.
By Meghan Corso