Articles and Features
Galeristes 2019,
Paris Art Week's alternative fair
This weekend sees the innovative and exciting Galeristes fair return for its fourth edition, housed in the magnificent Carreau du Temple, a covered market of glazed wrought iron completed in 1863 and located in the Marais. Many fairs seek to innovate and evolve the standard model of an art fair, but often just repeat the same basic premises. Of course, any large space populated by booth after booth must conform to a certain formula, but it seems that galeristes has truly found its place in the Paris art week, creating a fresh alternative offering to the established grand frère of FIAC and the other big player in town this week, Paris Internationale.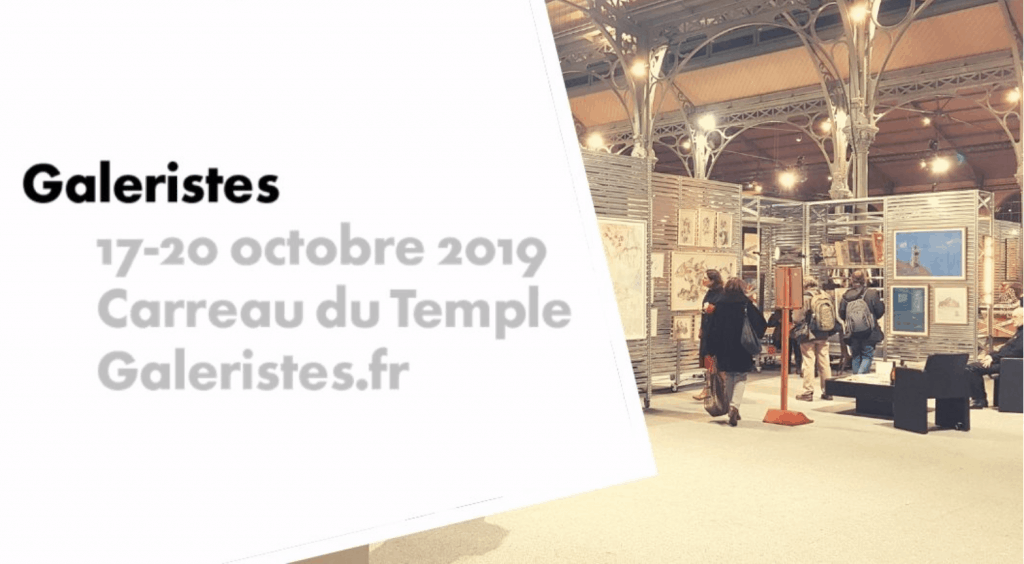 Through three previous editions the salon has created a distinctive voice founded upon a shared passion of its participants and the stated aim of facilitation of access and inclusiveness for a visiting public—a true place of rendezvous for gallerists and the public, giving pride of place to the needs of collectors and the joys of new discoveries. Galeristes 2019 brings together forty emerging and established galleries, some physical and some only digital, but all are share the common trait of being either France-based or Francophone, having proven a strong connection with the French market either through their artists or collector base. Galeristes offers both a counterpart and an alternative to the other events happening this week. Thus, some of the exhibitors, who participate in Fiac (8+4, Christophe Gaillard, Loevenbruck, Semiose…), will concurrently present at Galeristes an anthology of their best French artists. Another coup for the fair is the participation of Yvon Lambert, the legendary gallerist, whose absence from the gallery and fair scene in recent years has been sorely missed during which time he has focused on the display of his collection in an Avignon mansion.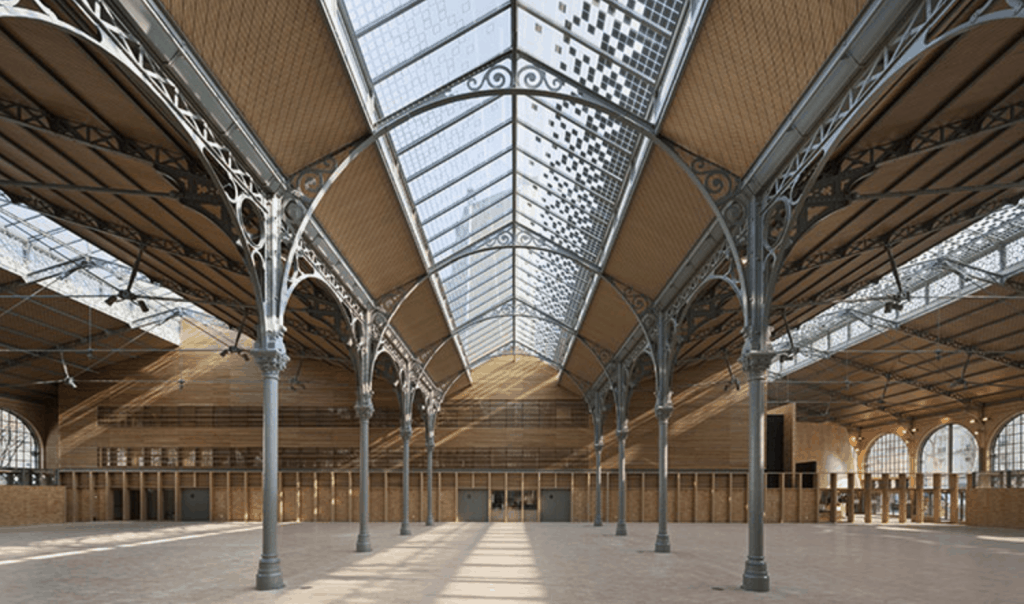 In addition to its usual layout, Galeristes will present an Anthology of French art for the first time, bringing together sixteen solo shows of historical artists from the French scene such as Pierrette Bloch, Pierre Buraglio, Gherasim Luca, Michel Nedjar, Vera Molnár, and François Morellet. During the same period some of these artists will also be the subjects of exhibitions in major Parisian institutions (Jean-Pierre Bertrand at the Centre Pompidou, Nathalie du Pasquier at the Palais de Tokyo). A further innovation is the partnership with Bail Art, newly introduced this year. A leader in the leasing of artworks Bail Art is providing a financing service for the lease and subsequent purchase option of artworks. Enabling instalment plan terms of up to 60 months on works priced up to €75,000 they have a quick and efficient app based application that takes only 10 minutes to complete. Some approvals are more or less immediate, but for the higher ticket items approval can take up to 48 hours.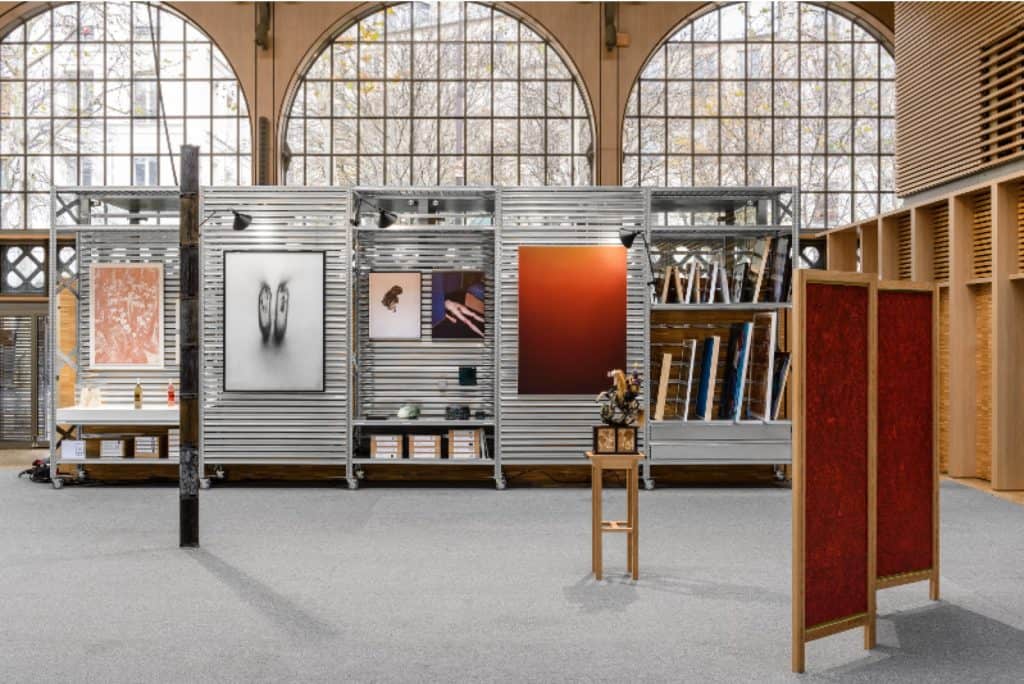 Founded on diversity, accessibility and conviviality, the fair is a human-scaled salon that has most thoughtfully considered not only the display needs of the gallerists, but also the need to infuse the experience with originality and whimsy. According to the fair's publicity materials, "Nobody is born a collector, it is something one becomes: thus it is essential to work towards the democratisation of collecting, all the while developing existent vocations". Galeristes has created a fair offering and environment, with attendant services that truly does give "each and everyone the possibility — no matter what one's resources are — to access art" and a salon to "re-assert the first vocation of the art market: supporting current creation in all its diversity and participating in the existence of a balanced ecosystem, within which each and everyone can find a place".
---
Galeristes
Le Carreau du Temple
4, rue Eugène-Spuller
75003 Paris
Relevant sources to learn more