Articles and Features
Highlights Of Copenhagen Photo Festival: The Censored Exhibition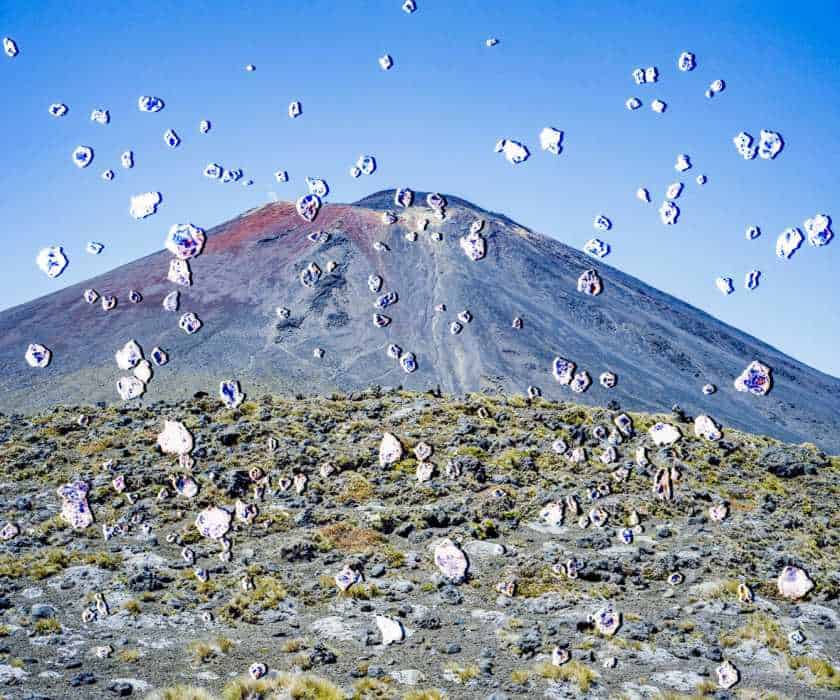 ---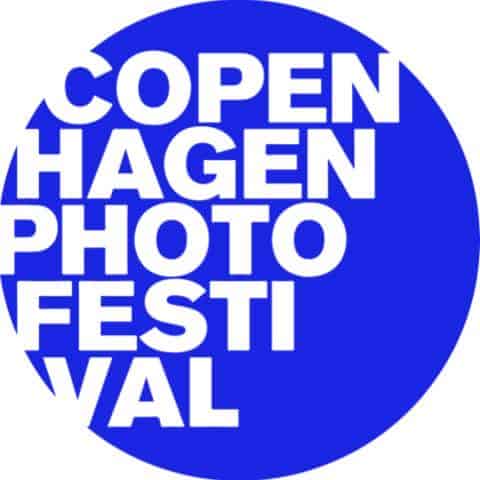 The largest photo festival in the Nordic region, Copenhagen Photo Festival is now open (June 3-30), with more than 30 exhibitions spread all over galleries, museums and art institutions in Copenhagen and southern Sweden. Between talented emerging photographers and international established artists, Copenhagen Photo Festival's exhibitions are reunited around three focal points: Framing Identity, Framing Society, and Framing Vision.
Part of the festival's extensive programme, the Censored Exhibition is an international group exhibition that seeks to present a contemporary selection of international fine-art photography. The exhibition highlights diverse expressions in aesthetics, materiality and presentation by showcasing current practices defining fine-art photography and its position in the art scene.
This year, all the works realized by 24 artists from 15 countries and selected by an international jury based on an open call, are exclusively available at auction. Visit the auction here and bid on a unique selection of contemporary fine-art photographs. Bidding ends June 13th.
---
Nikita Teryoshin, Nothing personal – the back office of war
Nikita Teryoshin shows the back office of war as contrary to the battlefield: an oversized playground for adults with beer, wine, finger food and shiny weapons. Dead bodies here are mannequins or pixels on screens of a huge number of simulators where also bazookas and machine guns are plugged in. The artist deliberately doesn't show faces, as it is not his intention to highlight the individual but the entire system. The jury selected Nikita Teryoshin's compelling imagery not only for their playful approach to the seen and unseen, compositions and perspective, but also for his successful portraying of a well-known subject matter in a thought-provoking way.
About the artist:
Russian photographer Nikita Teryoshin (b. 1986) describes his photography work as "street, documentary and everyday horror". Raised first in St. Petersburg and then in Dortmund, where he earned a BA in Photography, Teryoshin is currently based in Berlin. He worked for four years on his first long-term project about the german industrial dairy cow, a series published on the cover of the German VICE Magazine and widely discussed on the internet. "Nothing Personal – the backoffice of war" was the next long-term project: between 2016 and 2019 he visited 13 Defence Fairs in 12 countries to give an insight into the global arms trade. In September 2019 he participated at the Joop Swart Masterclass in Amsterdam and started to work on his new series "I've never been to Russia". He works as freelance photographer for magazines as SZ Magazin, ZEIT Magazin, GQ, Spiegel and Stern. His personal projects have been published in VICE, Le Monde M, Vrij Nederland, ZEIT Magazin, GUP Magazine (NL), WIRED, Süddeutsche Zeitung. His first solo exhibition took place in Strasbourg, FR at La Chambre in September 2017. In 2019, he won the first prize at the Miami Street Photography Festival and PH Museum Grant First Prize with the "Nothing Personal" series.
---
Fion Hung Ching Yan, The Song of a Young Nutter
How does it feel to be an outsider in your own culture? Fion Hung Ching Yan deals with this subject by using childhood memories to create scenes that she uses as ironic metaphors over her inadequacy with traditional norms. In whimsical imagery, she thus tries to humour herself and her family, coming to terms with her strict cultural upbringing. Fion Hung Ching Yan was selected by the jury for her novel approach to addressing personal and cultural narratives in a unique and personal visual language. As the artist stated, "The Song of a Young Nutter is about how I found myself being an outsider in my home country and how ridiculous people here are to me when being shaped by this controlling culture. In order to express this complex feeling, I used some of my weird and ridiculous childhood memories to create scenes in my photography as ironic metaphors to my feelings. I created an easy and funny atmosphere to the whole series of work to laugh at myself for being so unfitted to this society".
About the artist:
HUNG Ching-yan, Fion (b. 1993) is a Hong Kong photography artist born in a traditional Fujian family.
Hung graduated with a Bachelor of Arts (Hon) in Visual Arts degree from the Academy of Visual Arts, Hong Kong Baptist University in 2016. Her work "To Be Used Someday" received a WMA Young Talents award in 2016. Hung is primarily creating works based on photography, images and text. She has been focusing on the exploration of family relationships and resolving conflicts with Chinese cultures in the past few years.
As an emerging artist, Hung has been actively participating in the Hong Kong art scene, but her work has also been exhibited in Taiwan, Thailand, South Korea, Germany and Italy. Apart from her art practice, Hung also works in the art education field. She currently lives and works in Hong Kong, and she plans on moving to England to obtain her Master in Photography degree at the London College of Communication, University of Arts London.
---
Nicolas Serve, Ethanol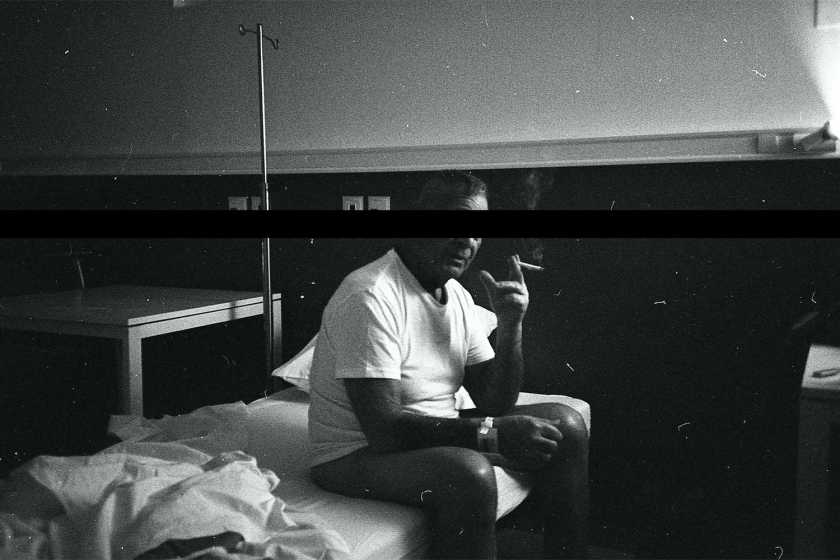 In this visual, self-biographical history about rehab, Nicolas Serve showcases an intimate diary composed of impressions, snapshots and abstract forms. He expresses a state of being ambivalent, between strength and fragility, between pride and shame: a universe where temptations are like wild beasts lurking in the shadows and are ready to jump down your throat. This project was selected for its very personal approach, which can also be understood as wider, social criticism. For the jury, it was like opening a diary where Nicolas Serve unveils his experience with alcohol addiction.
"Stopping alcohol transforms a life – declared the artist – The relationship to the world, to one's body, to others and to time is no longer the same: the whole structure of existence is shaken and finding a way to fill the void left is not easy. What motivated this gesture is in a word: "alcohol" which, in Arabic, can be translated as "the liar" or "the veil". I made the choice to lift this veil."
About the artist:
In 2014, Nicolas Serve (b. 1990) produced a photographic investigation about the resurgence of slums in the Paris suburbs, marking the beginning of a growing interest in the place of the image in the collective memory. While working on assignments for several newspapers and companies, particularly during the French presidential elections in 2017, he started to work on documentary projects in the USA and Corsica regarding the impact of severe weather and specific geography on people, especially on their faith and spirituality. In 2018, he co-created the NGO / investigative media Disclose. On January 9, 2019, he entered alcohol rehab, which resulted artistically in his series, ETHANOL, a diary composed of impressions of a transient state of being between strength and fragility, between shame and pride. The series was exhibited at the 2020 edition of the photography festival Circulation(s).
---
Rebecca Najdowski, Ambient Pressure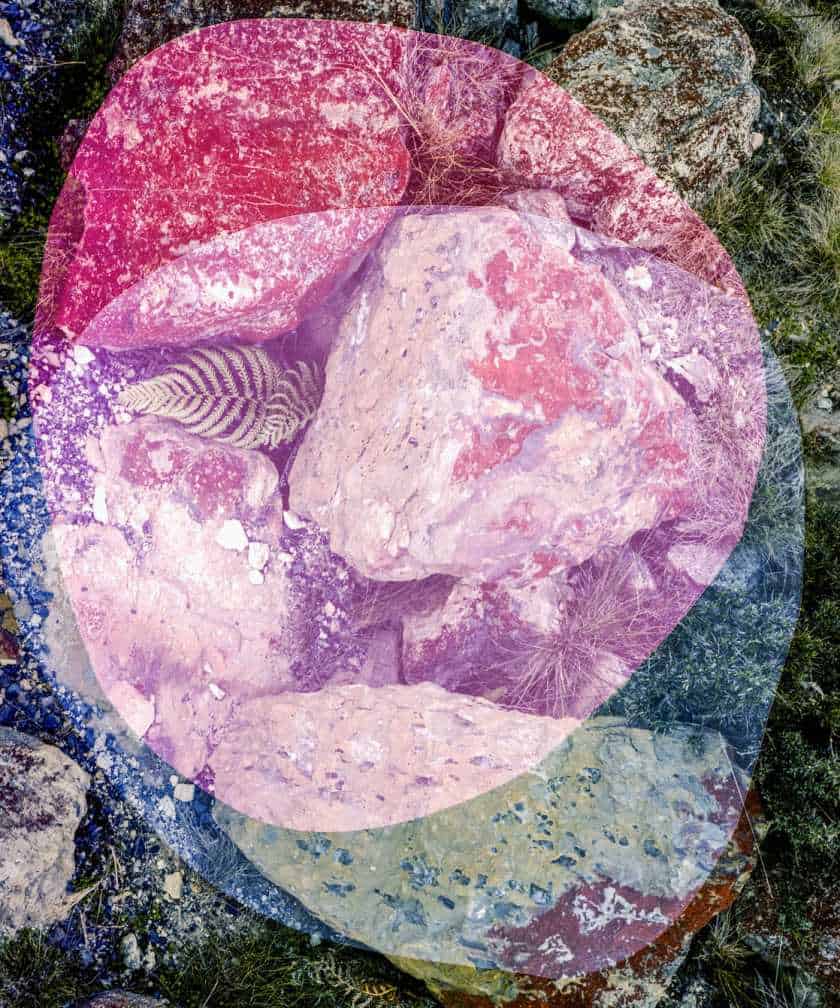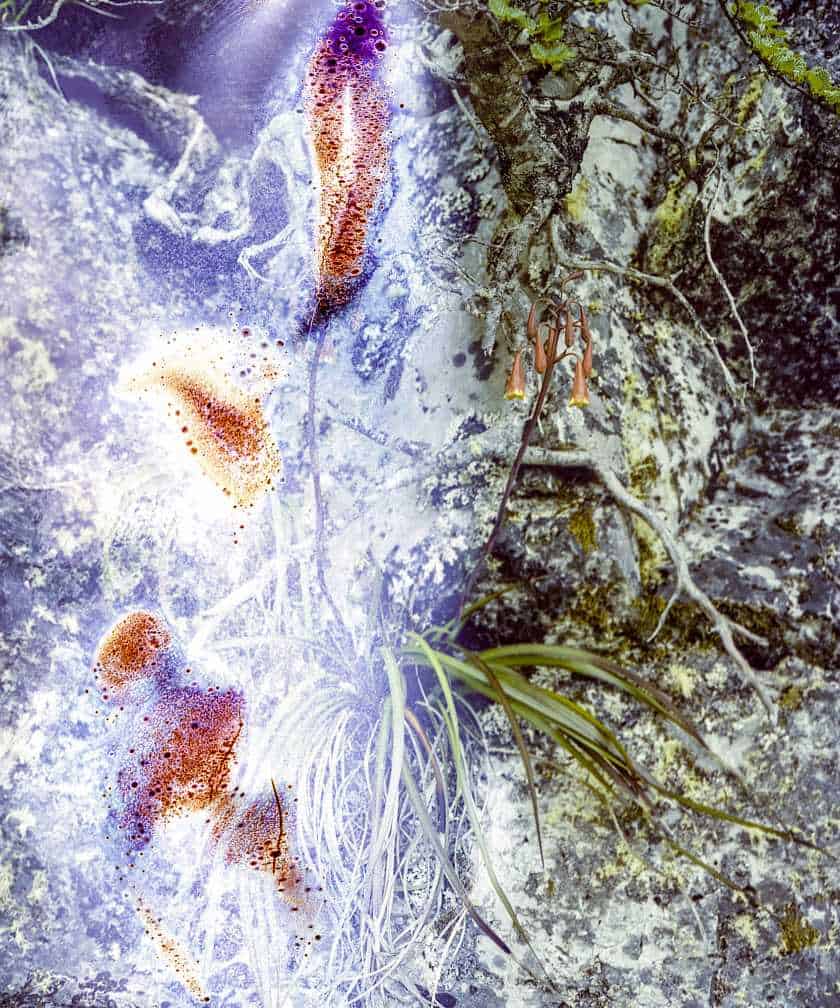 Ambient Pressure is an ongoing project that critiques how photography has literally and conceptually framed nature. Driven by the alarming environmental changes of the Anthropocene, the artworks are realized through analogue and digital manipulations. Photographic negatives are modified through acts that include cutting, burning, taping, folding, the incorporation of visual obstructions during the film scanning process or physical modifications to printed images. The previously straightforward landscape imagery is thus incised with physical intrusions, complicating the scene with an 'additive-erasure'. This process — that changes the material surface of the photographs — reveals the photographic conditions which objectify and distance nature from our human experience.
About the artist:
Rebecca Najdowski is an artist based in Melbourne, Australia. Her practice involves experimental photography, video, and 3D scanning as a way to explore how the perception of nature and photomedia are entangled. Rebecca's images, objects, and films have been presented internationally, including Aperture Gallery in New York and Athens Digital Art Festival in Greece. She holds a PhD in Visual Art from the Victorian College of the Arts (University of Melbourne), an MFA from California College of the Arts in San Francisco, and was awarded a Fulbright Fellowship to Brazil. Rebecca has been an artist-in-residence at the Banff Centre in Canada; the Institute for Electronic Art at Alfred University, New York; and at Kala Art Institute in Berkeley, California.
---
Michael C. Madsen, A Clear Path With Eyes Closed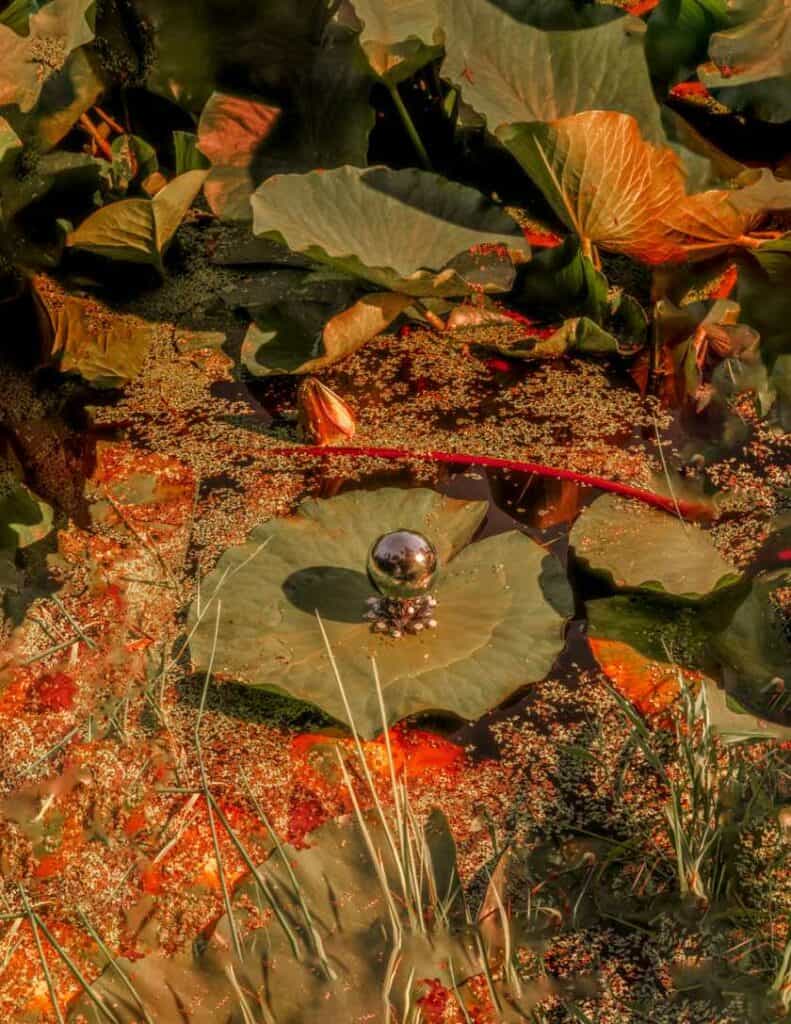 Michael C. Madsen plays with the idea of blending two realities: being anchored in real life, while simultaneously diving into the unreal. How can we be connected with our inner selves, if we only ever live in the real, outer world? A Clear Path With Eyes Closed does not necessarily answer the questions, using them as a starting point instead. The project emerges from a recent loss of a parent (and the consequent feeling of loss in oneself) and explores how to find meaning in an unbalanced state of life.
About the artist:
Michael C. Madsen is a Danish graphic designer and photographic artist. Raised in the small northern-most coast town of Skagen, it may be no surprise that water's mystical qualities play quite a role in a lot of his work. Michael has an educational background in Visual Communication & Graphic Design from KADK, Copenhagen, Denmark, as well as one semester at the Master of Photography at ÉCAL, Lausanne, Switzerland. Using a mixture of classic photography, heavy editing and CGI as his tools, his photographic work mainly revolves around the differences and contrasts between the real, and the unreal: often blending and intertwining these two co-existing realities into one new unreality.
Displayed in Hal 12 on Refshaleøen, a vibrant area at the heart of Copenhagen life, the Censored Exhibition can be also experienced in 3D, offering the opportunity to art lovers and collectors to see, bid, and buy the artworks from all over the world. Bidding ends June 13th.
---