50 YEARS WITH ART BRUSSELS
Interview with Managing Director Anne Vierstraete
"I believe that Art Brussels has endured over the years because it has succeeded in staying faithful to its distinctiveness as a discovery fair, reserving a large part of the fair to the most emerging talents (…)." In the year of Art Brussels' 50th anniversary, the quote by the fair's Managing Director Anne Vierstraete demonstrates its strong profile, which has attracted curious international collectors of all ages during the past 50 years. We talked to Anne Vierstraete about reaching a milestone, the fair's close relation to the city of Brussels, and playing a pivotal role in Belgium's rich and vibrant contemporary art scene that is said to have one of the highest number of collectors per capita in the world.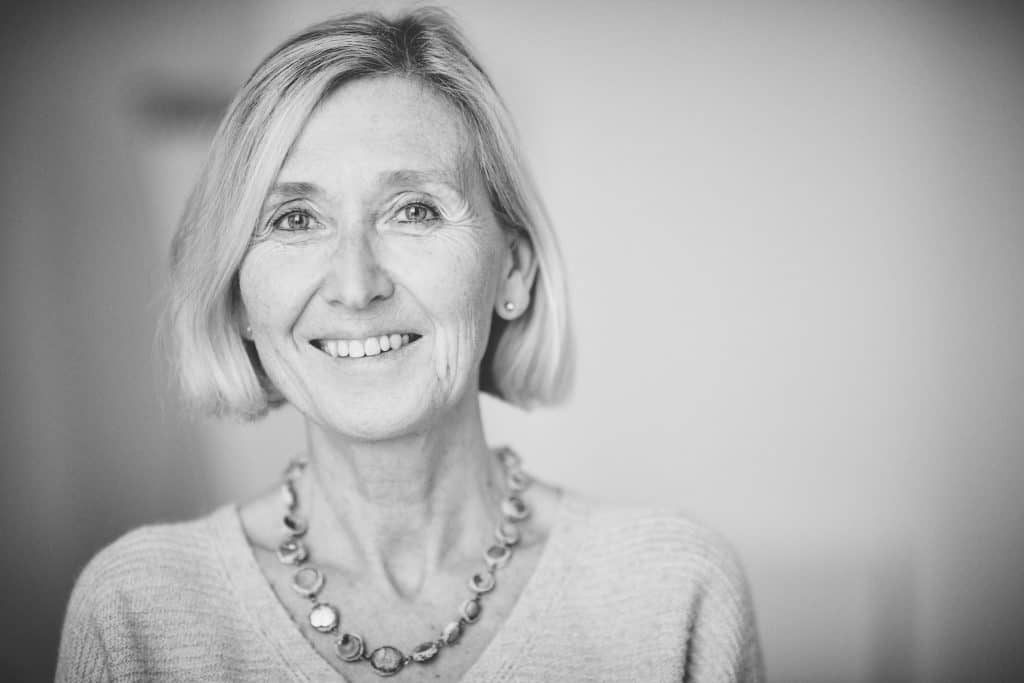 This year, Art Brussels will be marking its 50th anniversary. How will you celebrate this milestone?
For our 50th anniversary, as it is our third year at the landmark site of Tour & Taxis, a former industrial site which is being gradually restored and which becomes more magnificent every year, we decided to make use of the outdoor exterior at the entrance to the fair. Visitors will be welcomed by an installation of eight monumental sculptures, featuring both renowned artists and emerging talents, among which Bernd Lohaus, Bernard Pagès, Karl Philips, Bernar Venet and Henk Visch. Art Brussels' artistic projects are illustrative of the fair's integration with the Belgian artistic scene. This is why inside the fair and next to the gallery displays, we will show our flagship artistic project which reflects on a long-term collaboration with HISK (Higher Institute for Fine Arts in Ghent). The exhibition Mystic Properties, under the lead of esteemed curator Elena Sorokina (curator for the HISK), will present contemporary works by about 30 international artists dialoguing with the turbulent history of the 'Adoration of the Mystic Lamb', the widely recognised Ghent altarpiece painted in 1432 by the brothers Jan and Hubert Van Eyck.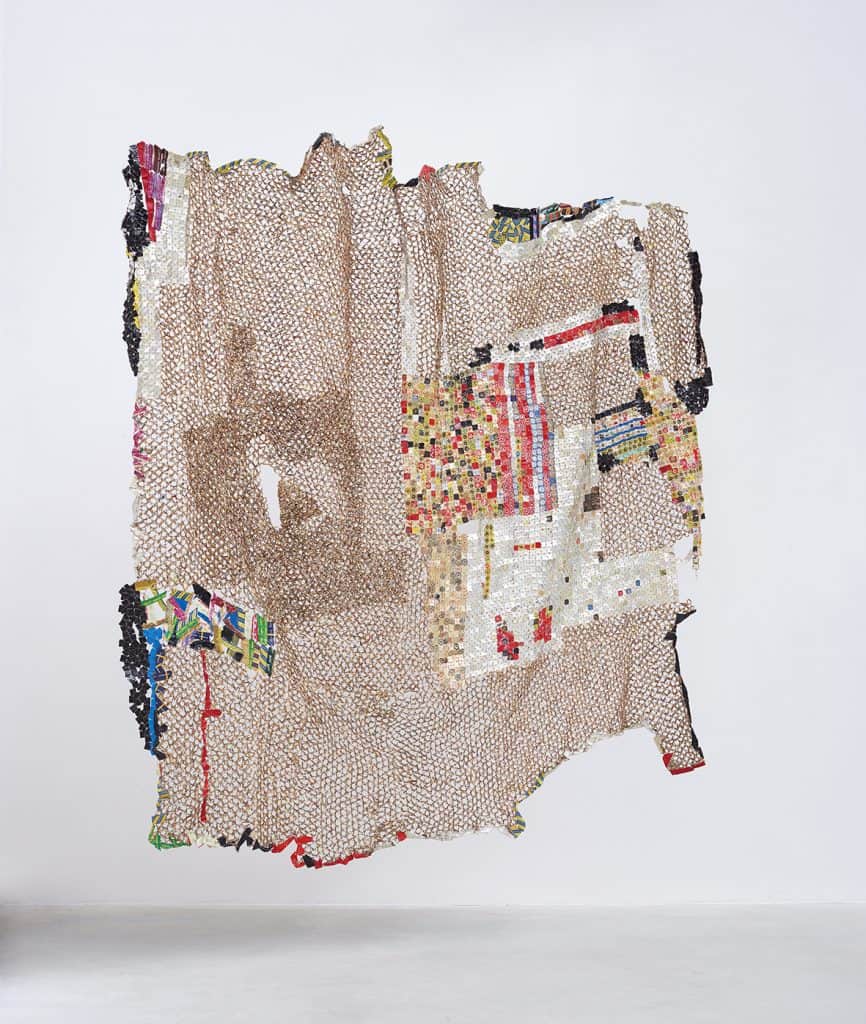 Many of the ideas around the paradoxes of owning and exhibiting art in the present day, addressed among other themes by the exhibition concept, are especially interesting to be developed within the context of a fair as the ownership of art grows increasingly disconnected from putting it on display and making it accessible to the public. Within the participants are several generations of the HISK residents, including prominent artists such as Pieter Vermeersch, the award-winning film maker Nicolas Provost and young prodigies Rinus Van de Velde, Kasper Bosmans and Hedwig Houben; as well as artists such as Almudena Lobera, Wesley Meuris, Philip Metten, Maarten Vanden Eynde, Vermeir & Heiremans, Ella Littwitz, Michiel Alberts, Cadine Navarro, Pedro Moraes, Raffaella Crispino, Ola Lanko, Annie Vigier and Franck Apertet (les gens d'Uterpan) among others.
In a previous interview, you've said that "the fair's DNA is aligned with the spirit of discovery". What can your audience expect to discover this year, and what are some of the events and program highlights of 2018 that you are most excited about?
In first position, I'm always most excited about what the galleries will come with. Until the opening of Art Brussels, we only have names of artists, some project descriptions, images of works that will be on display. With regard to the art market and the high level of competition between galleries, one feels that a lot of efforts are done in order to stand out from the crowd. This is of course benefiting the global quality of the fair. Galleries made huge efforts to propose noticeable works by both emerging and established artists. Discoveries are not always where you expect them to be but of course I'm very fond of our Discovery section. This year's edition brings a lot of first participants among which Bank (Shanghai), Braverman (Tel Aviv), Derouillon (Paris), l'étrangère (London) Felix Frachon (Brussels), Öktem&Aykut (Istanbul), Parisian Laundry (Montreal).  I'm curious to see the booths of our newcomers in PRIME, like Zeno X (Antwerp), Tim Van Laere (Antwerp), Tommy Simoens (Antwerp), Mendes Wood (Sao Paulo, Brussels, New York), Blain Southern (London, Berlin), Habana (Havana), Anne Mosseri Marlio (Basel), and in REDISCOVERY Henrique Faria (New York), etc.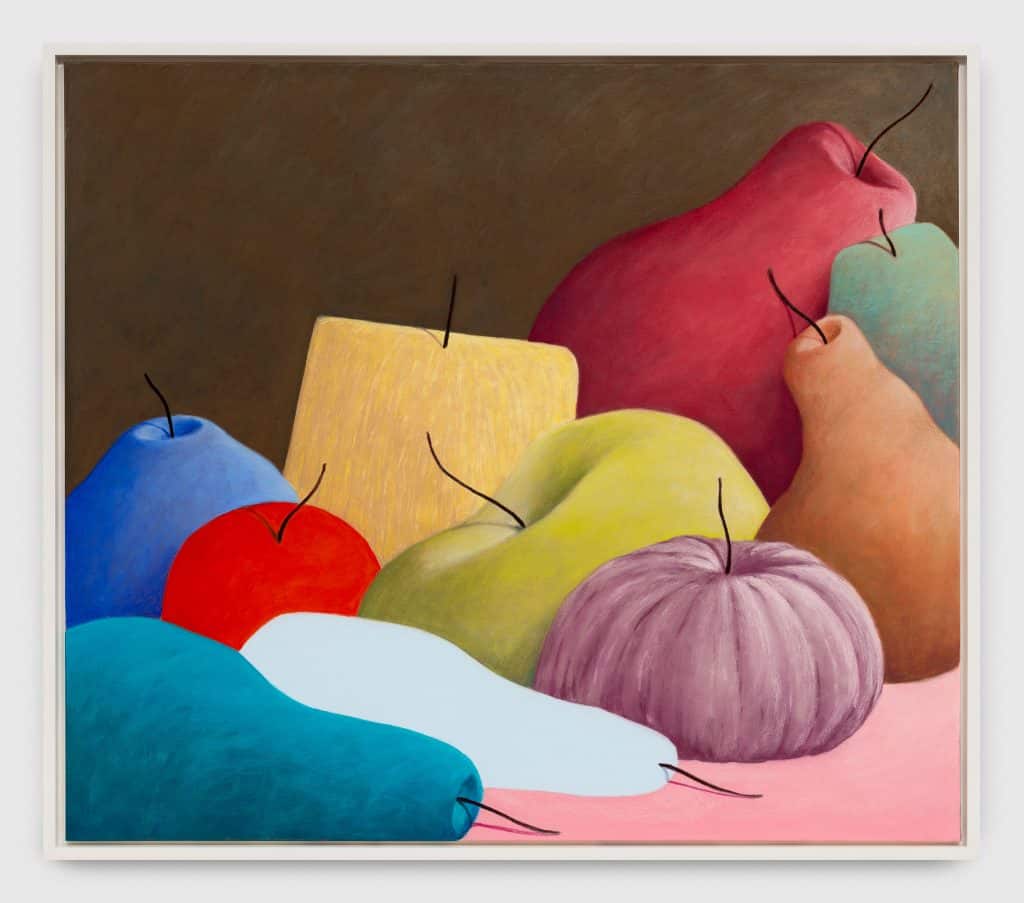 Art Brussels is actively promoting SOLO shows since 1988, as it allows to approach more in-depth the work of one artist. This year, the fair will welcome 22 SOLO presentations, some of which being complete installations, such as a site-specific intervention by Nicolas Party (Xavier Hufkens, Brussels), a performative installation by Frog King Kwok (10 Chancery Lane, Hong Kong), the complete reconstruction of the artist's studio by Sofie Muller (Geukens & De Vil, Antwerp – Knokke), and an insight in the special world of Alex Chaves (Martos Gallery, New York). Some galleries will also present a thematic curatorial approach, such as Handy Minimalism (OV Projetc, Brussels), Touch Wood! (Sorry We're Closed, Brussels), Lust, Laughter & Liquor (jointly curated by PLUS-ONE Gallery and Sofie Van de Velde, Antwerp).
In 2017, Scott Reyburn, art critic from the New York Times, described Art Brussels as a "standout in the overcrowded global art scene…". According to you, how does Art Brussels stand out?
I believe that Art Brussels has endured over the years because it has succeeded in staying faithful to its distinctiveness as a discovery fair, reserving a large part of the fair to the most emerging talents, and also because of its reputation among gallerists and art lovers to be a valuable marketplace where art is showed for its inherent quality. The fair demonstrates a passionate and distinctive approach to contemporary art, which appeals to fans and collectors fleeing the trends of the moment and the art already seen in other major fairs.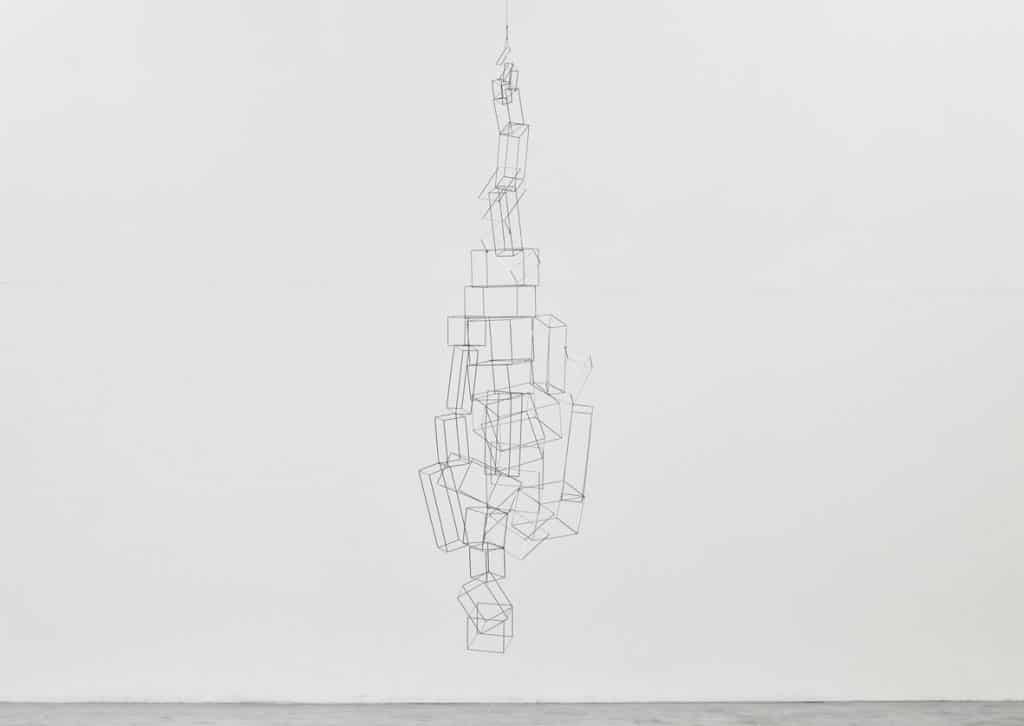 Does Art Brussels appeal to a certain kind of collector?
Art Brussels attracts adventurous and curious international collectors of all ages, and Belgian collectors who are known for their engaged approach and penchant for risk-taking in their collecting. The fair has a high rate of returning galleries who enjoy the benefits that come from the consistent and in-depth engagement that the Art Brussels collector base shows.
In celebration of its 50th edition, Art Brussels has commissioned a film which explores the Belgian art scene as perceived from different positions and timeframes within the past 50 years. What is your personal view on its history and development?
On top of the special projects, the fair has indeed commissioned artist Philippine Hoegen for an original film entitled Crossed Wires, which explores  the Belgian art scene as perceived from different positions and timeframes within the past 50 years. It gives insight into its development and complexity, focusing in particular but not exclusively on Brussels. It is quite notable that when Art Brussels was established as Foire d'Art Actuel in 1968, it was supposed to fill a cultural void in Brussels resulting from the absence of a contemporary art museum and a modern art museum for the city. Due to numerous circumstances over the last 50 years, today, in 2018, there still is no contemporary art museum and the modern art museum had to close. Of course, this is a regrettable situation but, on the other hand, this has led to an important amount of mainly private initiatives to fill in this gap, and at the same time generated a vibrant artistic community that is not structured and organised from the institutional side.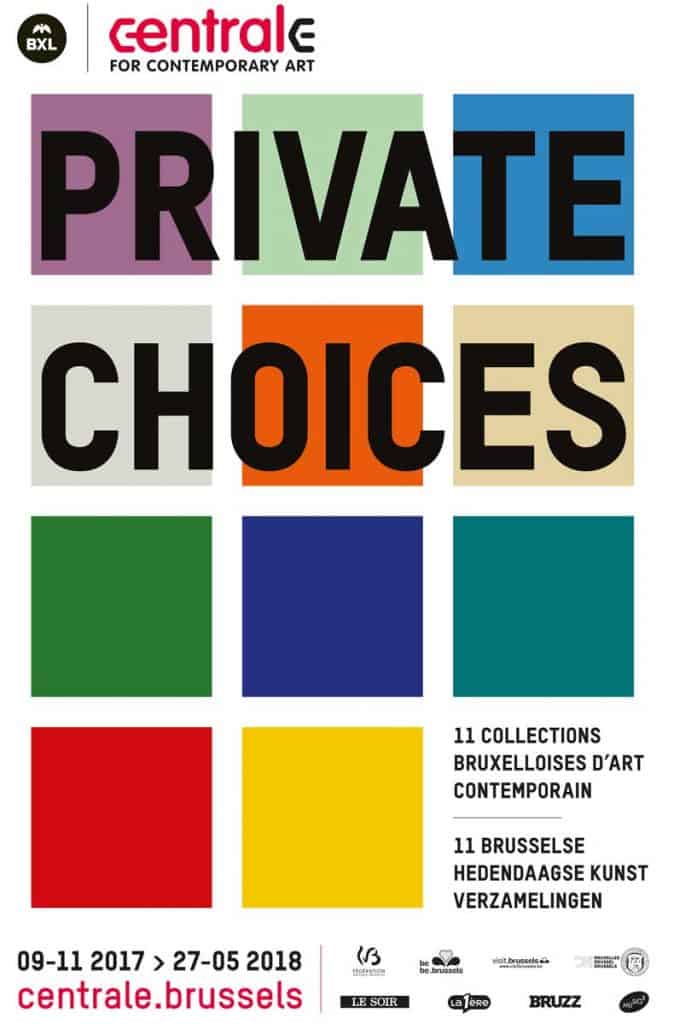 This situation, therefore, brought forth a very lively and informal art scene where the different players initiated numerous projects from small to big, with a lot of creativity and permanently struggling for more means to fill in the ambition. As evidence, Art Brussels has played a pivotal role in bringing about the burgeoning energy that exists in the contemporary art scene in Belgium today. It is the most important contemporary art event in the Benelux and its DNA is tightly committed to this local scene, in which participate of course the collectors. Belgium's rich and vibrant contemporary art scene has developed over the last fifty years and built further on a tradition of "collecting" that distinguishes Belgium as a country said to have one of the highest number of collectors per capita in the world.
How does the existing historical and cultural landscape of Brussels shape the fair?
The different players of the Brussels art scene, the galleries, the institutions, the curators, the artists, the collectors and art enthusiasts are very close and, as Brussels is rather a small city, everything is tightly and informally interwoven. Art Brussels is part of this tissue, being a platform that contributes a huge amount to the internationalisation of the Brussels and Belgian art scene. As a matter of fact, the Belgian art community is always the first that we address with the offer of the fair, so our profile is, necessarily, related to the expectations of our national public. For this 50th anniversary edition, we therefore decided to represent a higher percentage of Belgian galleries. We wanted to celebrate both the roots and the liveliness of the fair and altogether pay tribute to the richness, the diversity and most of all the high quality of the Belgian galleries' scene. We are also very happy to represent an international platform, with 32 nationalities among the participating galleries this year, and altogether showing off the best of Belgian galleries, from the youngest most daring profiles to the more established and long existing galleries with international renown.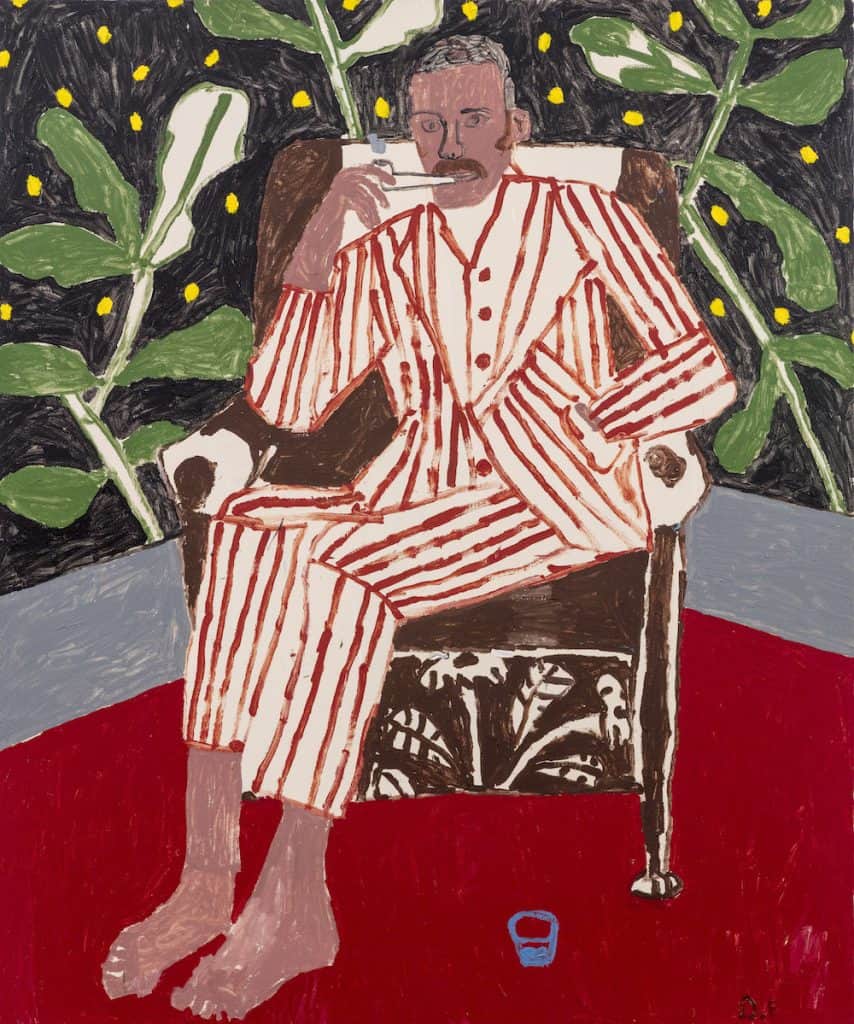 For the third year, Art Brussels will take place in the Tour & Taxis landmark building, situated in Brussels' vibrant inner-city area. What was the motivation behind the relocation and has it influenced the program of the fair?
It seemed evident, for a fair that is completely interwoven with the Brussels contemporary art scene, to be close to our partners; galleries, museums, art centers, and also in proximity to Brussels' beautiful city centre. Tour & Taxis, an impressive industrial landmark building from 1904, bathed with Northern daylight, offered the perfect conditions. The space was a bit smaller than our former venue and as a consequence, we reduced the number of galleries by 50, allowing Art Brussels to sharpen its quality and emphasize what makes the fair distinctive. Our manageable scale is something that attracts top galleries who have a long track record with important artists and like to be in close contact with thoughtful collectors, those that are not buying art with their ears, but with their eyes and are driven by their passion for art.
In addition to the onsite program, Art Brussels also offers a diversified OFF program. Can you tell a bit about this?
Absolutely. The OFF programme for this year is as diverse and exciting as always, with numerous events taking place not only in Brussels but also in other Belgian cities. In Brussels, next to major shows in Bozar among which a remarkable Fernand Léger retrospective, I would highlight shows featuring works selected within important private collections. One exhibition that I am very much looking forward to is Unexchangeable at Wiels, curated by Dirk Snauwaert. His selection of art-historical, museum quality works from the 1980s and 1990s in Belgian private collections narrates this pivotal moment in the history of art when artists, making use of concepts such as simulacrum, simulation and value, tinkered with the paradigm of the artwork's unique character. The show features 75 artworks from 35 Belgian collections. Another interesting show is Private Choices, taking place at Centrale for Contemporary Art and curated by Carine Fol. This project sheds light on 11 Brussels-based private collections which include works by established and emerging Belgian and international artists. The set up explores each collector's vision of art and life; on show will be the collections of Frédéric de Goldschmidt, Walter Vanhaerents, Alain Servais, Veys – Verhaevert, Yolande De Bontridder and six collectors who chose to remain anonymous.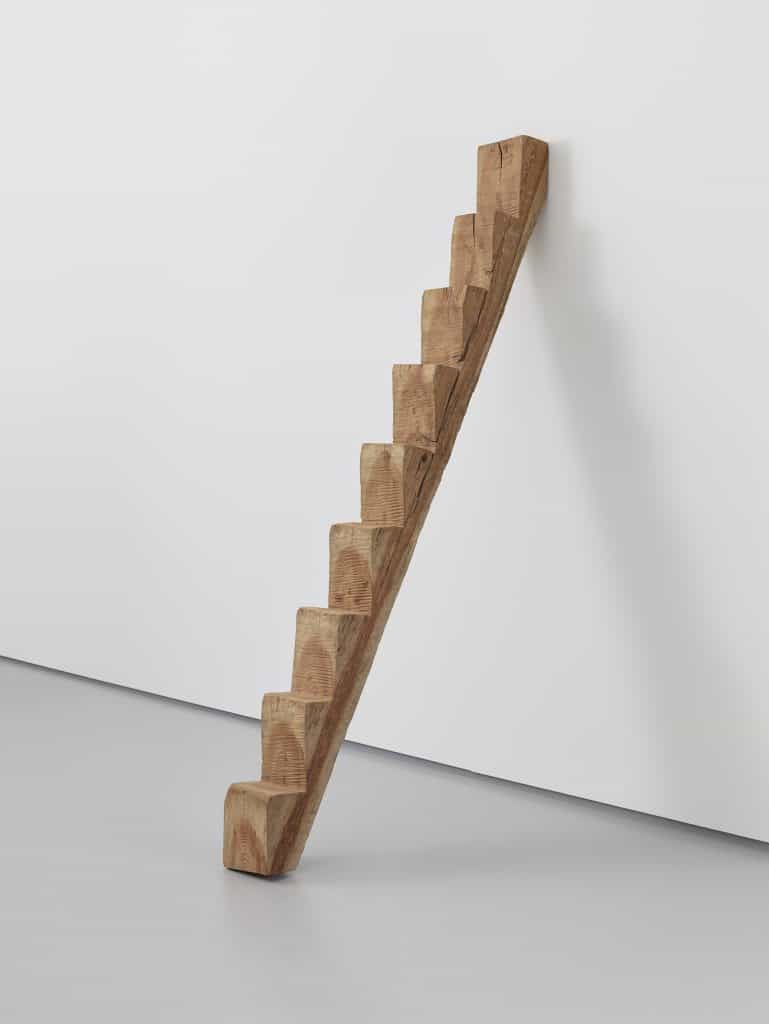 Art fairs have been sprouting across the globe the past decade causing the industry to talk about a global fair fatigue. How do you see this and where do you see the future of the art fair is heading?
The spread of fairs in recent years is very much a hot topic and I can see why concerns around both exhibitor and buyer fatigue would affect many fairs globally. However I think that this is something that can be – and is being – countered by fairs, by retaining a distinct personality, true to their locality, rather than solely looking to the international market. This is something which Art Brussels strives for through our dedication to our local and regional base, and deep-rooted connection to the community in which we've existed for 50 years.
Do you have any pieces of advice for a first time art fair goer attending Art Brussels?
I would certainly advise to take the time, a whole day if possible, to really look around, not just to go for names, neither of galleries, nor artists. Then my advice would be adapted to the profile of the visitor, based on how familiar the visitor is with contemporary art. If not yet familiar, I would suggest to start the tour in the PRIME section where one finds more established artists and also 22 SOLO shows which allow a more in-depth look into the work of an artist, and this way familiarize with the different genres of contemporary art. I would suggest walking through the aisles of the fair with a rather systematic approach. If the visitor is an experienced art enthusiast, I would advise to go first for the DISCOVERY section, which displays unexpected works by emerging artists. I would then suggest touring the PRIME and REDISCOVERY sections, certainly paying attention to the SOLO shows, but also to reach out to unknown galleries, or artists, to be rediscovered in REDISCOVERY.
Integrating pauses while visiting the fair is a must; there's a large offer of nice catering points serving seasonal freshly made food by caterer JML, royal warrant holder of the Court of Belgium. Taking a pause at one of our talks is also refreshing, or looking at the film Crossed Wires, or visiting the exhibition Mystic Properties,… in fact, my principal advice might be to come for at least two days to fully experience Art Brussels.
Read More