"I want the viewer to be open to the works on a subconscious level, it's a catalyst for the viewer to present an individual reaction."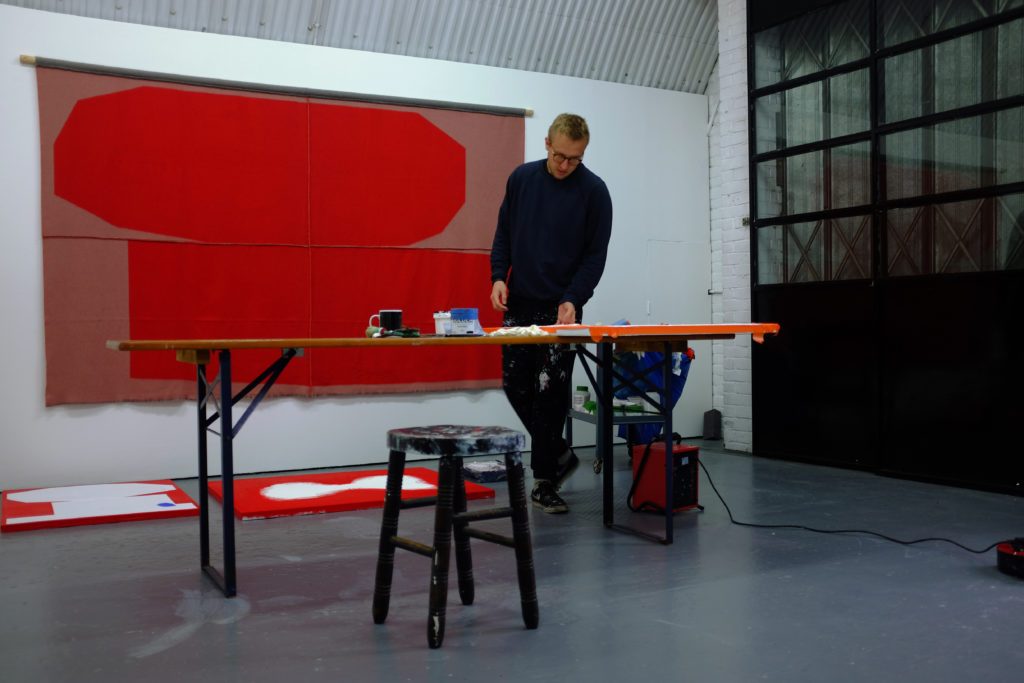 The interview was produced and originally published by Abstract
---
Tell us a little about yourself? How did your work in the art world begin?

I grew up in a small rural town on the South East coast of England, my family moved there from Liverpool before I was born, as my Dad was working on oil rigs in the North Sea. Early in school, I used drawing as a way to socialise, communicating visually became an alternative to writing which was never a strong point.

This is why language and our relationship with it are now so interesting to me. How it has the ability to change our perception of time just from the direction a sentence is written; left to right, right to left, top to bottom.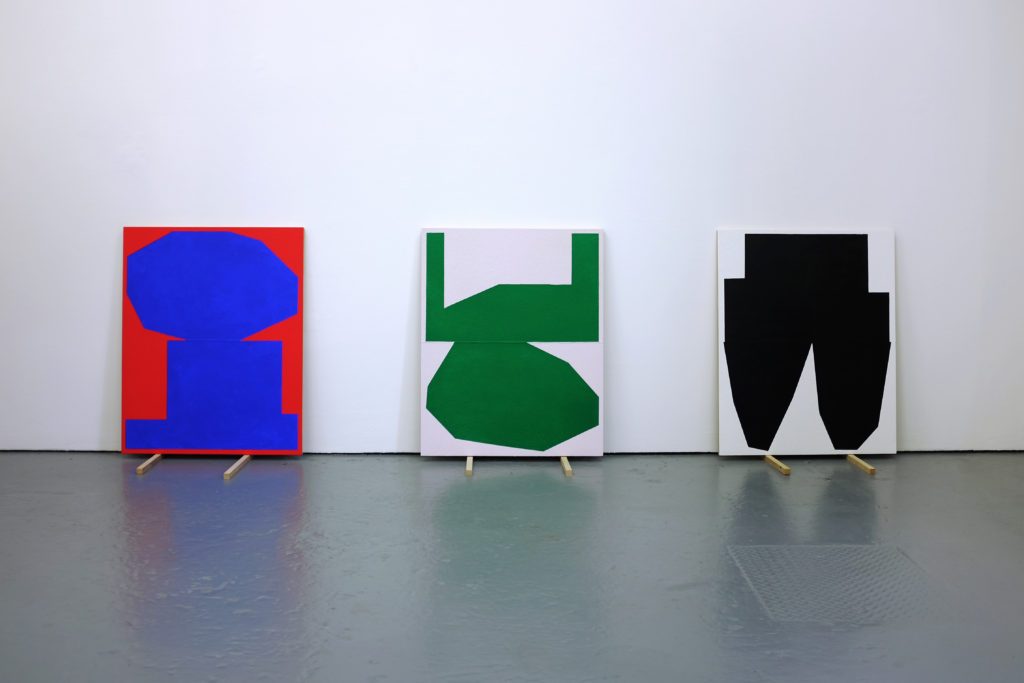 We would like to know more about your work. How do you plan them, do you use sketches of geometric shapes?

I'm interested in individualism and the commodity of it. I use 'the familiar' as a tool – colours, textures and shapes work because of the information we receive from our everyday interactions with them. Our relationship with uniqueness and being an individual is fuelling our collective psyche towards something, but fundamentally we are only being informed by the things society presents to us.

I want the viewer to be open to the works on a subconscious level, it's a catalyst for the viewer to present an individual reaction. The shapes are really secondary to the placement of elements within the rectangle. At first glance, people just see two shapes, but it's interesting when you realise the shapes are almost just devices to explore a limited space.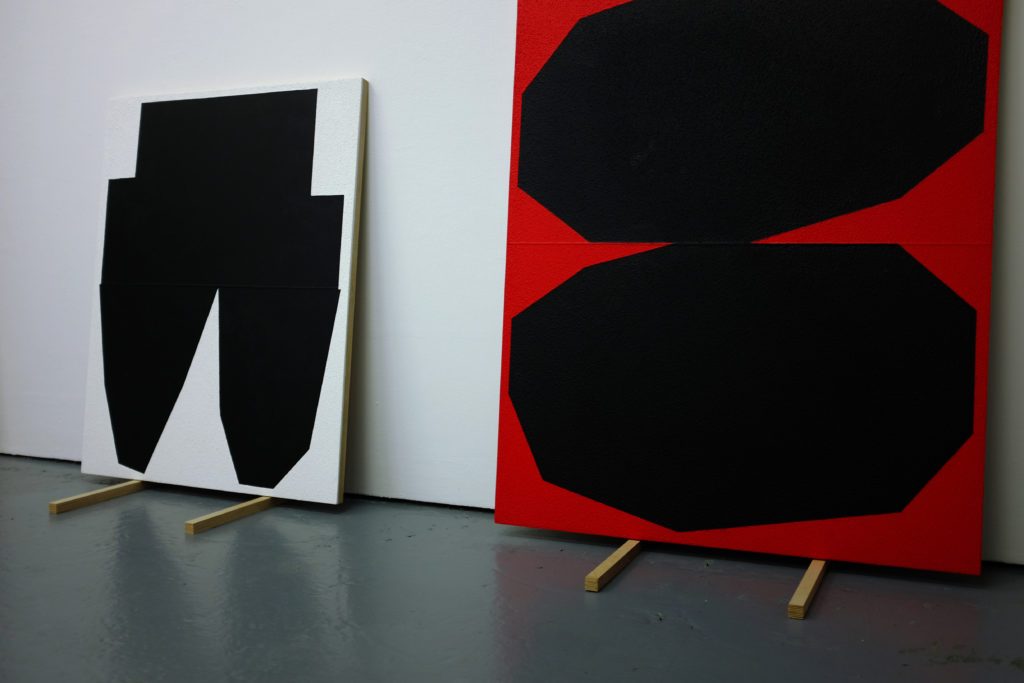 Tell us about your studio? What does your usual working day look like?

I've just moved into a new studio, it's dramatically changed the way I'm working… my old studio had no windows. I find the best way I work is to get up everyday like it's a normal job, so I'm either on a computer or in the studio. I have a lot of time by myself so I listen to things; radio, podcasts… it's a good chance to learn.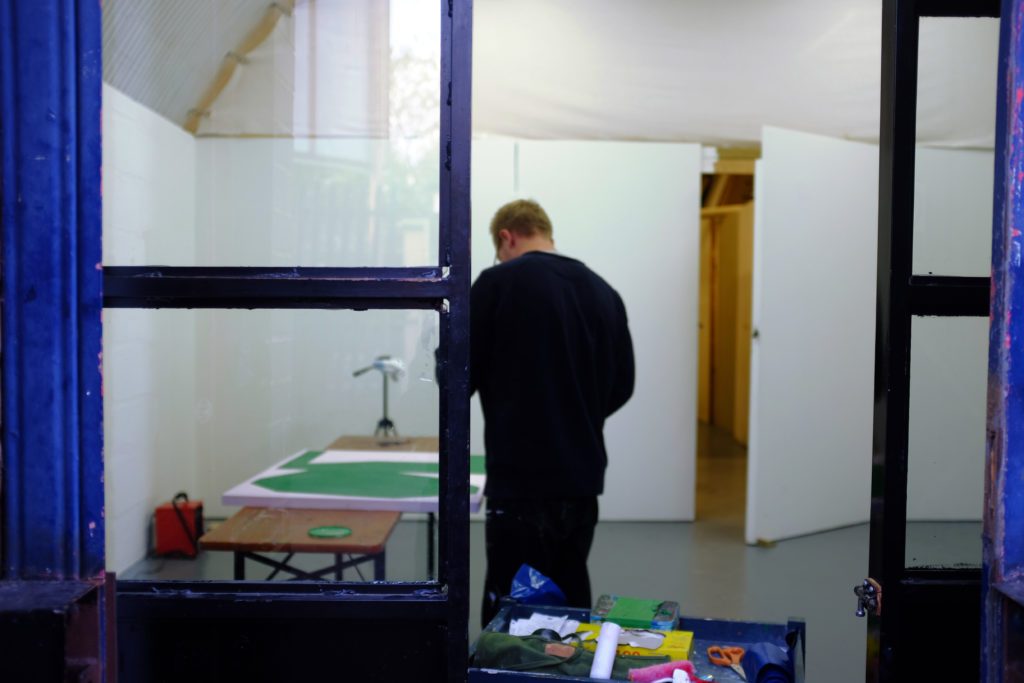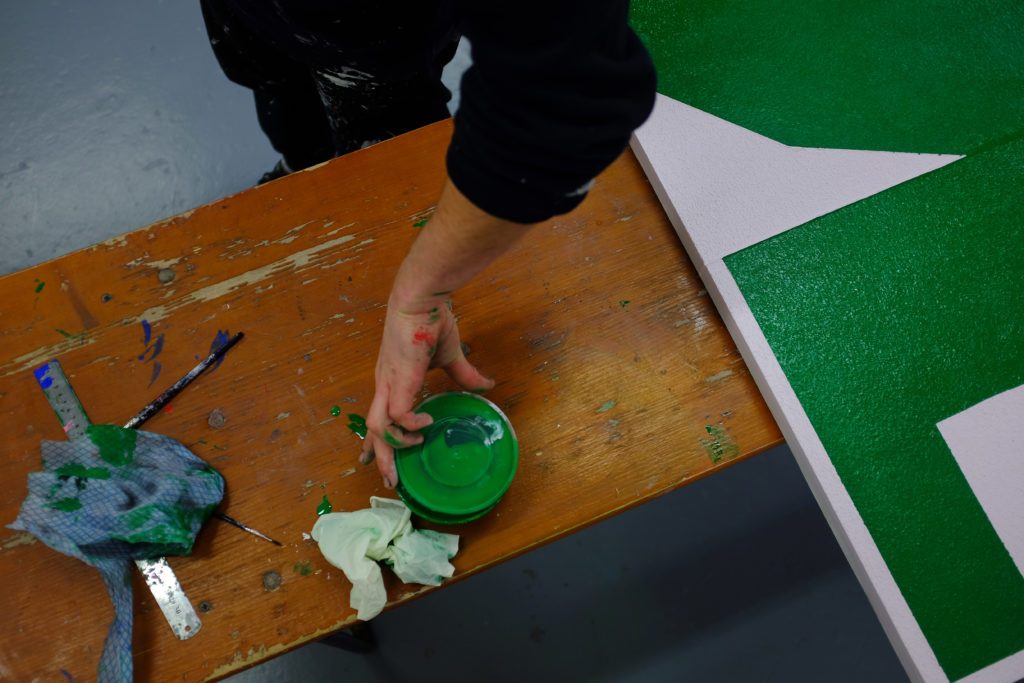 What inspires you most of all to create new paintings?

I'm inspired by people that can see 'the current' through a different lens. I've been inspired by artists but I'm not more inspired by art than other mediums like film and fashion, it's mostly just everyday life and the stuff that comes with it. The thing I'm most interested in at the moment is how the internet has caused a revolution with information and how revolutions lead to a romanticism of some kind.
What are your plans for this year? How many exhibitions have you planned already?

I'm most excited about plans for my next show that will feature larger more sculptural pieces, they are made with a repurposed material that I feel functions in a different way to the panel works, the material carries its own emotive characteristic that I can't wait to explore.

The new studio space was previously a gallery in Peckham. I'm now working in partnership with a local group to create an artist-run gallery.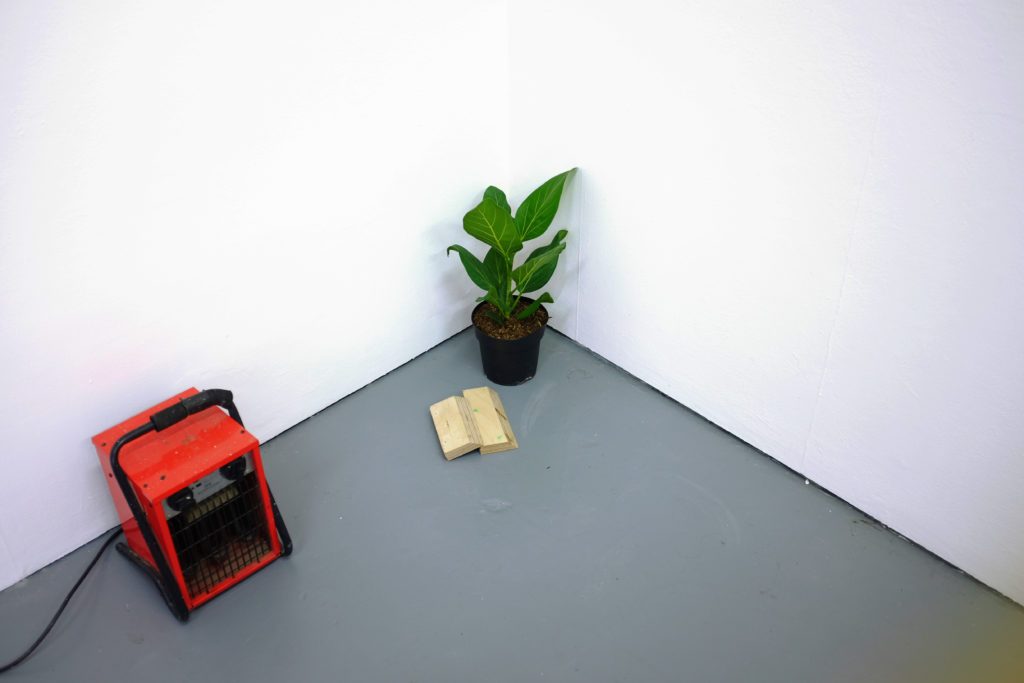 Your thoughts that you want to share with our readers

If anyone is interested in getting involved with the Artist Run project visit the page below.

//artistrun.co.uk
Read More