Interview: Anahita Sadighi of Anahita – Arts of Asia
For this series Art Insiders interviewed 5 Berlin-based women that work on the intersection of art and digital technology. Find out what these frontrunners have to say about Berlin's art and tech scenes, the current status of the art world, and in what ways digital technology is affecting it.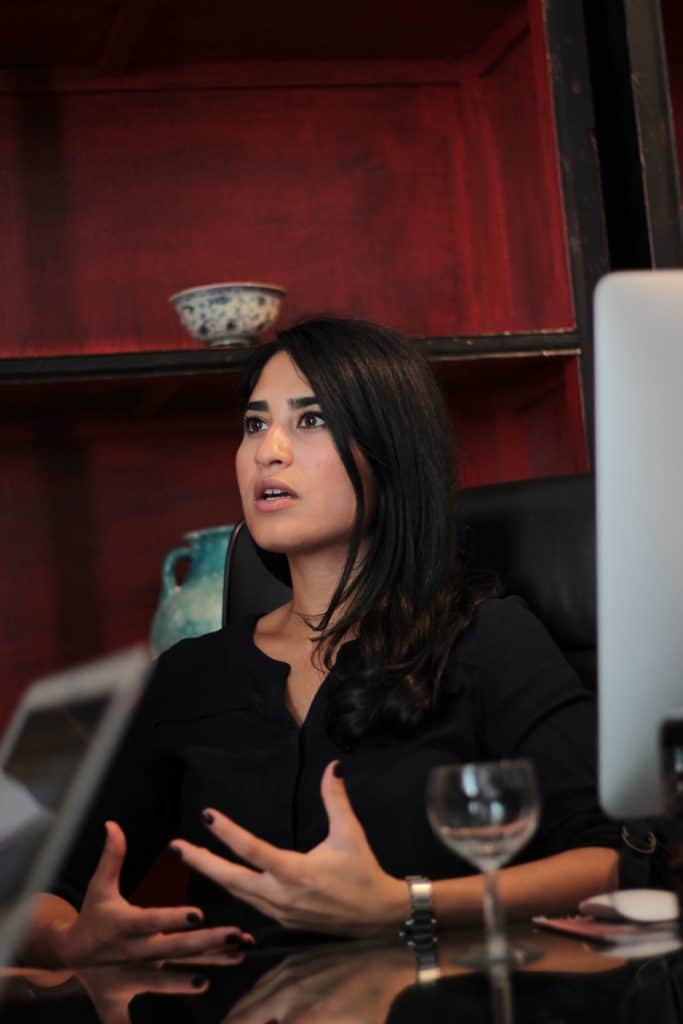 Anahita Sadighi opened her gallery, Anahita – Arts of Asia, at the mere age of 26, which made her the youngest art dealer in Berlin. Her latest project Artlokator is a marketplace for discovery, valuation and acquisition of art and antiques. It provides a platform that connects all major art market places in one: art platforms, online & traditional auction houses, galleries, art dealers and private collectors.
Tell us a bit about yourself and about your gallery, Anahita – Arts of Asia.
I opened this gallery, Anahita – Arts of Asia, 2 years ago in the heart of City West – Berlin. The themes of the gallery are Asian and Oriental art, so it's very much linked to my own background coming from Iran. I grew up in a very art-focused environment, with my father Hamid Sadighi Neiriz being both an art collector himself as well as an artist. In London I studied at the School of Oriental and African Studies (SOAS) Islamic Art and Architecture, with a focus on antique art. In London I would often visit contemporary art galleries, which allowed me to make interesting bridges between the world of antique and contemporary art. After my studies I went to Art Dubai, to deepen my understanding and connection with the contemporary and modern art scene – especially with regard to Middle Eastern and African art.
Eventually I moved back to Berlin to open my own business. Berlin was interesting for me since the city is known for its vast number of contemporary art spaces, but hasn't got a particularly strong Asian and Oriental scene, especially not with a focus on antiques. Berlin is known to be this very hip and avant-garde city, where people come to discover and experiment, which is also why I love it here so much. I'm 28, and it's quite unusual to find people my age in the antique market, whereas the contemporary art scene is so saturated with younger people.
How are you involving a younger audience into this Asian antique art scene?
I try to showcase the objects in this space in combination with events that pull in a younger crowd. My aim is to draw attention to certain cultures and historic narratives that this audience isn't necessarily familiar with, and hopefully intrigue them and foster a newfound passion for these topics. The crowd that attends our openings actually tends to be rather young, which is great. If I would have decided to open a space like this in London instead of Berlin, I'm sure it would've been much harder. The antique scene in London is much more conservative, whereas here, I am able to follow this vision and try certain things.
"I believe that once image recognition technology becomes more widespread, the entire market is going to change drastically."
In what ways does digitalization facilitate that?
It allows me to reach out to this younger audience and involve them in this scene unknown to them. I try to incorporate digital communication in my business as much as I can, starting with actively using Facebook and Instagram to reach out to a wider audience. I curate those outlets in a specific style to get across the identity of the business in a way that's educational and accessible. It's really important to tell stories and interpret art history in relation to the 21st century in a way that's appealing for a new and younger audience, and provide some context to the displayed objects.
In terms of selling through online channels, I do think that online art sales will be more prominent in the very near future. I can envision something like virtual gallery openings, where you can familiarize new audiences with particular art scenes and markets. I believe that once image recognition technology becomes more widespread, the entire market is going to change drastically. We would be able to a scan high-resolution image of an artwork, and immediately retrieve information about its insurance, provenance and other background information. We're still only at the beginning of those type of developments.
"Most initiatives that bring digital innovation into the art world are always focused on the modern and contemporary art scene."
Could you tell us a bit about Artlokator, and your visions for that platform that you created?
Anahita – Arts of Asia is in essence a very classic example of a gallery space, where despite combining old school and new school, there's no direct link to digital innovation. With Artlokator however, my vision is to democratize and open up access to the traditional world of antiques. By means of image recognition technology, people will be able to access all information linked to a certain object, just by scanning an image of it. Artlokator will be able to browse the web for objects similar to the ones you scanned, and match you with other objects according to your taste and interests.
The reality is that most initiatives that bring digital innovation into the art world, are always focused on the modern and contemporary art scene. There is a severe lack of tech-related development in the antique art scene, and I want to change that. With Artlokator I hope to create a digital gate to the world of non-European art and antiques, furniture and carpets. The main idea is to build this community and facilitate access to this huge trove of knowledge. There is so much opportunity to inspire people and connect them to the world of Asian arts, to which they have no easy access to currently. It can be a great way to get around the hassle and time-consuming activity of having to find the right experts in order to gain access to such information. I hope I can function as a bridge between the traditional antique market and the younger generation of digital natives, who expect information to be reliable and readily available at your fingertips.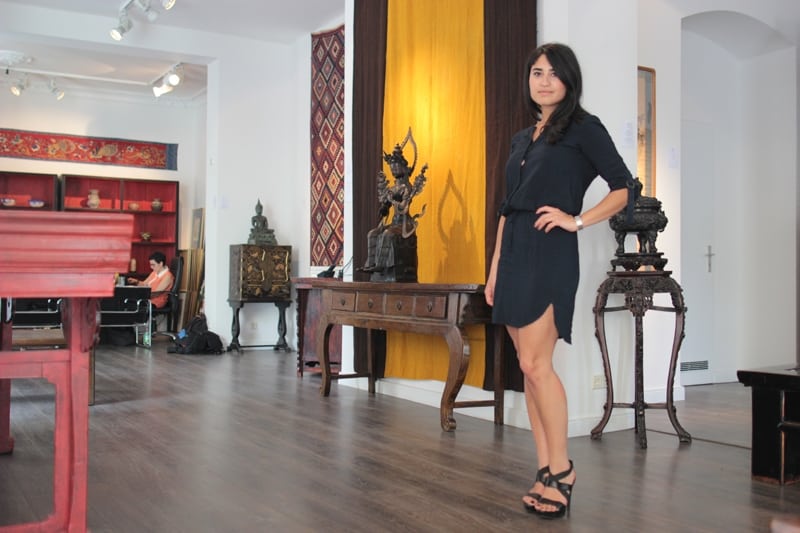 What are your hopes for the future?
I hope that there will be more fairs and institutions covering the breath of the antique market and link this to what's happening in the contemporary art world. Every modern and contemporary artist is in some way inspired by history and different cultures. Most current trends focus on contemporary art, and European or Western art, and I think we should zoom out and look at the wider picture.
Digitalization is the next step in globalization, and we're finally becoming more aware of cultures and art scenes that have always been positioned on the sidelines of the Euro-centric narrative. These developments allow us to shift our perspective towards a post-colonial awareness, and this is leading to an increasing interest in 'non-European' art – which is of course a Euro-centric term in itself – and other underrepresented parts of the art world and art history.
Read More