"I have been really interested in hieroglyphics, the use of symbols within the language is really interesting and relates back to understanding my own language."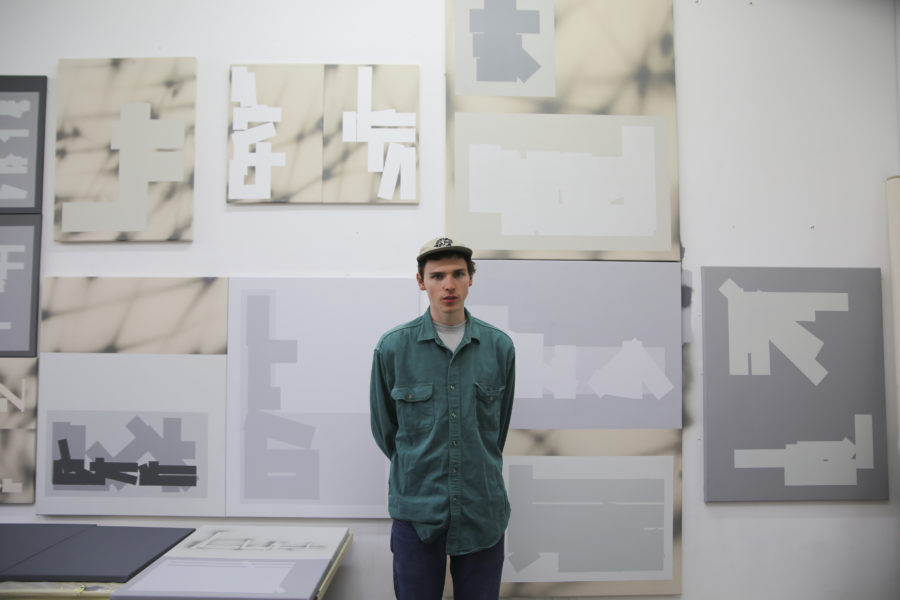 ---
About the Artist: Lucas Dupuy
---
Tell us a little about yourself. What was the determining factor in choosing your profession?
I grew up in south-east London, and come from a very creative family. My mum is a photographer, and my dad makes sculptures from found objects. His work is a huge inspiration to me, especially his incredible work ethic, it centers around a need to produce rather than a trying to reach an end goal. My aunt used to work as a designer and made these amazing geometric gouache drawings that I have been obsessed with since I was young. I have kept them with me and you can find them in every corner of my house.
I am not an academic; I am very dyslexic so I rarely write or read, but I draw instead and generally rely on visuals in my everyday life. I also have a touch of ADHD so I always have to be doing something, constantly working on 5 different things at once. This mentality helps with making artwork but also can be a little overwhelming at times.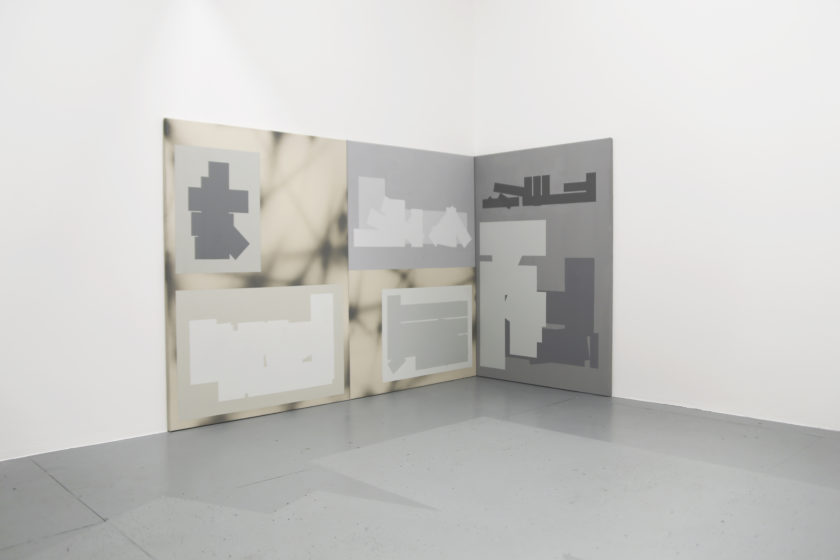 Let's talk about your style. By reviewing your Instagram, we can see that you like geometric shapes on the street, for example, buff. Can you say that you get inspiration in this way?
Yes, those shapes have definitely been an influence on me over the past few years. I became really interested in how people have approached the cleaning of graffiti – there are many different ways of executing this same process of painting over the original graffiti, and it creates new, constantly changing patterns, often in block colours and quick rough marks, in many ways similar to my own practice. These shapes have been a large influence on my most recent body of works.

For the past year and a half, my work has been exploring dyslexia, from my experience with learning to read and write as a child. I remember the words blurring and jumping across the page, having to focus on one sentence over and over again. This problem with my own language is a very frustrating one but it has pushed me to explore this subject within my work. Writing essays during my degree was a huge part of my beginning to explore this subject. It brought back a lot of memories of learning to read and write as a child, and it is still something that is very relevant in my life; writing this interview took me longer than it should have, for instance.

I have also been really interested in hieroglyphics, the use of symbols within the language is really interesting and relates back to understanding my own language. The formal constructs of symbols are something that I have been really drawn too. These symbols have become much more prevalent within my most recent body of work, I have been constructing layers with them and creating reliefs within the paintings.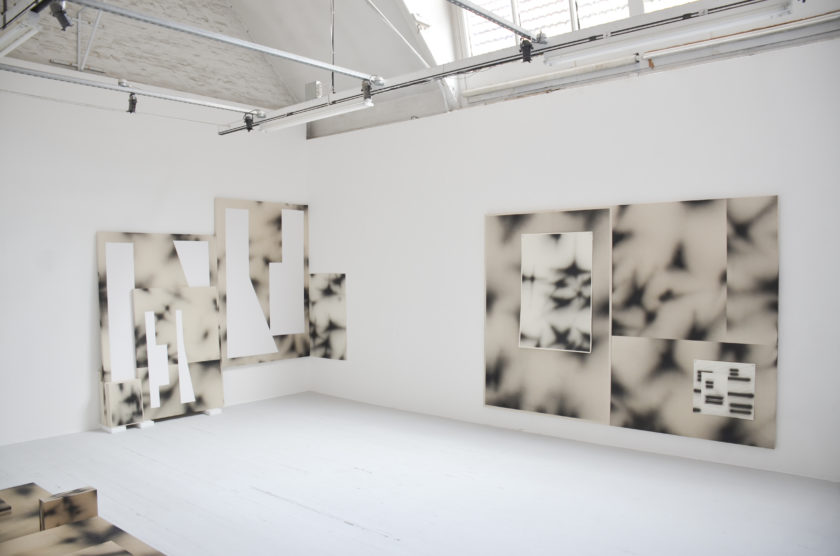 Tell us about your studio. How much time do you spend there?
I usually aim to get in for around 9/10am, it's around a 50 min cycle to the studio from my house. The long cycle to the studio helps with thinking about how I am going to approach certain things once I get to the studio, it's a good time to reflect. I listen to Charlie Bones on NTS radio almost every morning which is always a good start.

Usually, I try to write lists to keep track on where I am at, writing notes for myself as reminders of thoughts that relate to what I am doing really helps with producing work because it helps to structure my otherwise jumbled brain. My concentration can be quite bad at times so I try to plan something to break the day up, such as studio visits, going to shows or just for a walk.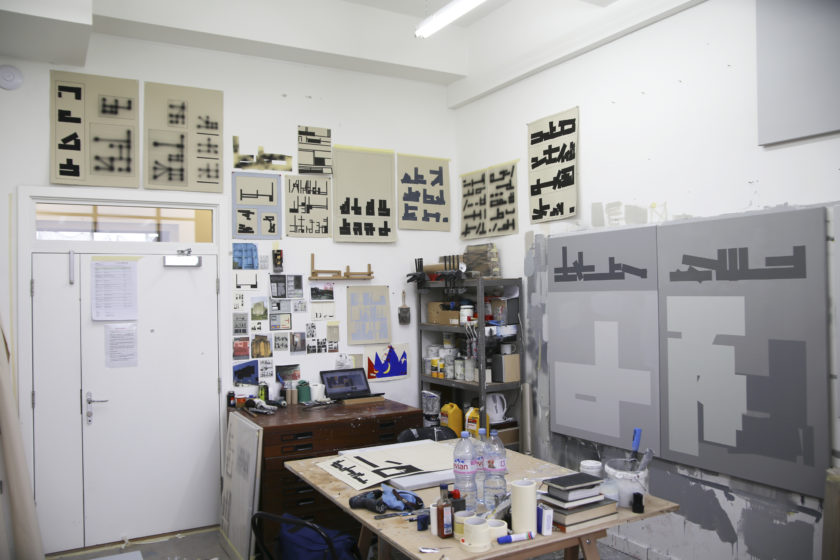 Describe your usual workday.
Arriving at the studio, I usually try and leave something for myself in the evening for the morning to finish or to work on. Just so I don't come in and have no idea what's going on for hours on end, which can happen at times. I am usually working on 4 or 5 paintings/drawings at once. I have to do this because otherwise I tend to get stuck on one thing and cannot move on.
What are your plans for this year?
Earlier this month I completed a large wall painting at new space in London with Von Goetz as part of a group show. I have just finished my installation in Union gallery's new showroom space, showing some new paintings with a floor painting.
My plans, for now, are currently to keep up with being in the studio on a regular basis but also trying to travel more. I recently got back from Tokyo, it was a very influential trip and I am planning to do a residency there some point early next year.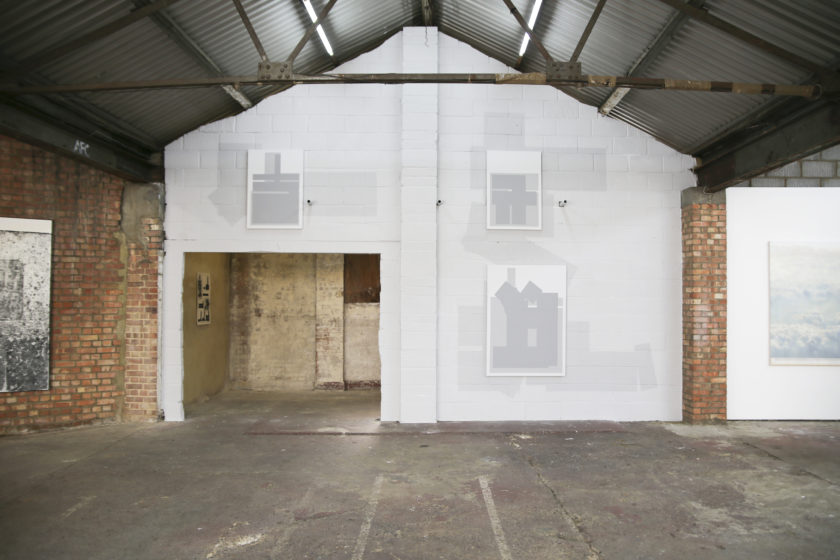 Read More