"Even today that's the best feeling — the moment when all your efforts and choices fall into a magical order and the work becomes a painting."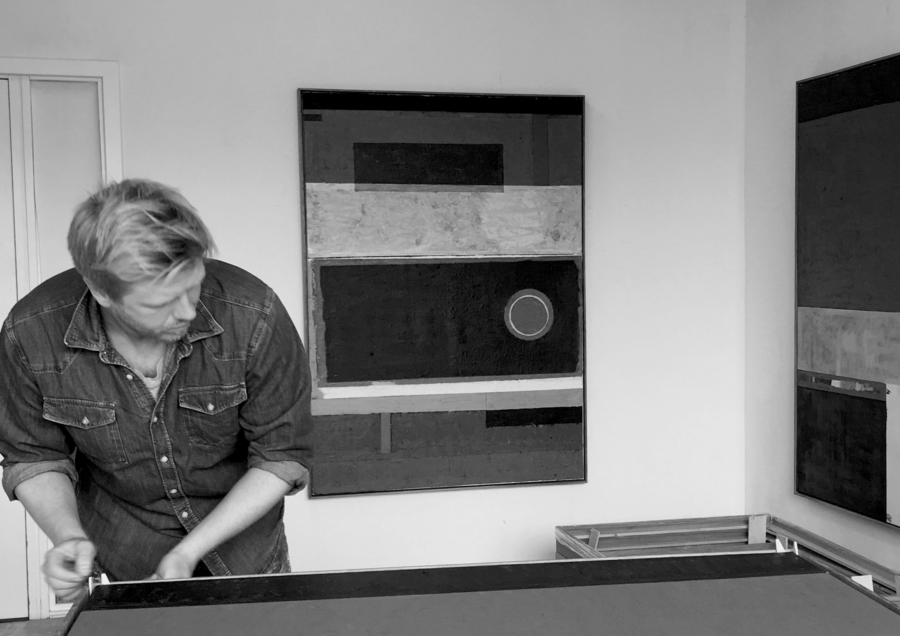 The interview was produced and originally published by Abstract
---
Could you tell us a little about yourself? How did your artistic career begin?

I grew up in a small village next to the sea at the west coast of Denmark. A really beautiful place with a lot of nature just outside our house. Art was not really a part of my early childhood. My mother was a Medical Secretary and my dad a banker and they are both from working families. I can't recall us ever going to a museum. One day I found some old oil colours at my grandmother's house and started to paint on an old sheet. I was fourteen when my mother signed me up for an evening art class at our local school. I went there every Thursday and even continued through High school. I remember how a new world opened up to me — a world in which I could play and lose time. I would go to the class and start working and then three hours was gone in three minutes. At least it felt like that. The two teachers introduced us to a lot of great artists — a new one each time – and I wanted to paint like all of them at once. I spent a lot of time figuring out how I could do the stuff they did and why it looked like it did.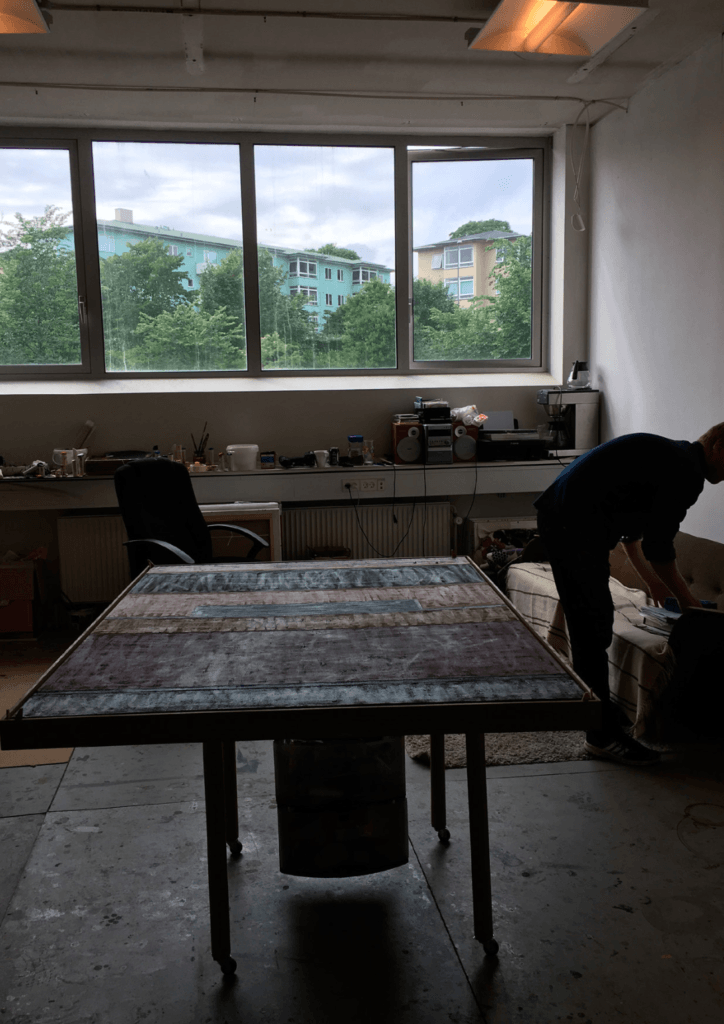 Describe your usual working day in the studio.

I am typically in the studio from 9 to 5 every day, but I don't keep a tight schedule. In the morning I normally answer mails and drink some coffee. Often I make a "to do list" and try to get these things done before I go into painting. I like to have nothing but the painting to concentrate on when I start. It takes some time to get really into it. I usually work till I am hungry or until some things have to dry before I can get further. Sometimes when I get stuck in painting I go do "non thinking things" like stretching new canvases or reading art books.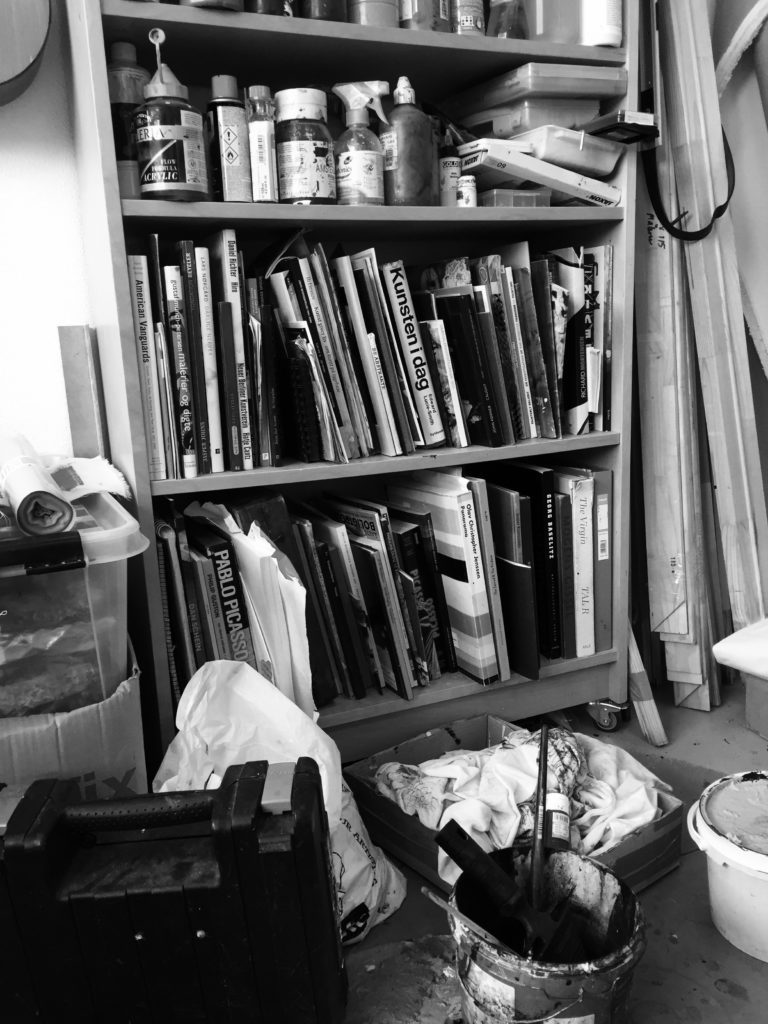 How does your picture begin? Do you prepare any sketches in advance?

I often do sketches or smaller works and drawings that become the guidelines for the bigger paintings. From time to time I also work from photographs of interesting colour compositions, structures and such. It is easier to have an idea about the finished work from a drawing or from a conception in your head, but when you move it into the final painting it always becomes something else – it becomes its own thing – and I, of course, need to adjust accordingly. I have to go along with what the painting requires and don't be too stuck on what I want it to be. I try to feel the rhythm, structures, and surfaces and seek the moment where it all falls into place.

Is there something that inspires you to have a productive day?

I'm not really a person that believes inspiration comes out of thin air or from something arbitrary. I believe, rather, that it comes from hard work and from focusing on the internal premises of the painting.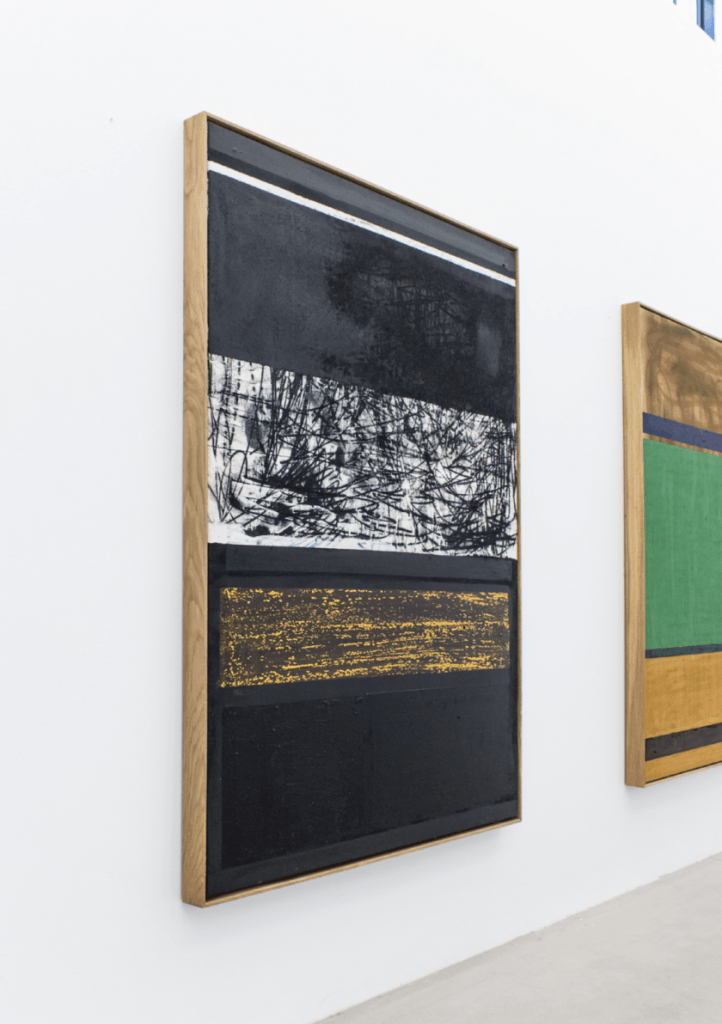 What about your plans for this year? Have you already planned any exhibitions?

This year I did a big commission for the courthouse in Aarhus. I put a lot of time and effort into this and because of that, I had to turn down a couple of shows this spring. I've been very busy for the last couple of years but now I have some quiet time to really focus on what direction I want to take my painting and try some new ideas out. I have a few group shows coming up in the fall and a solo show early 2019.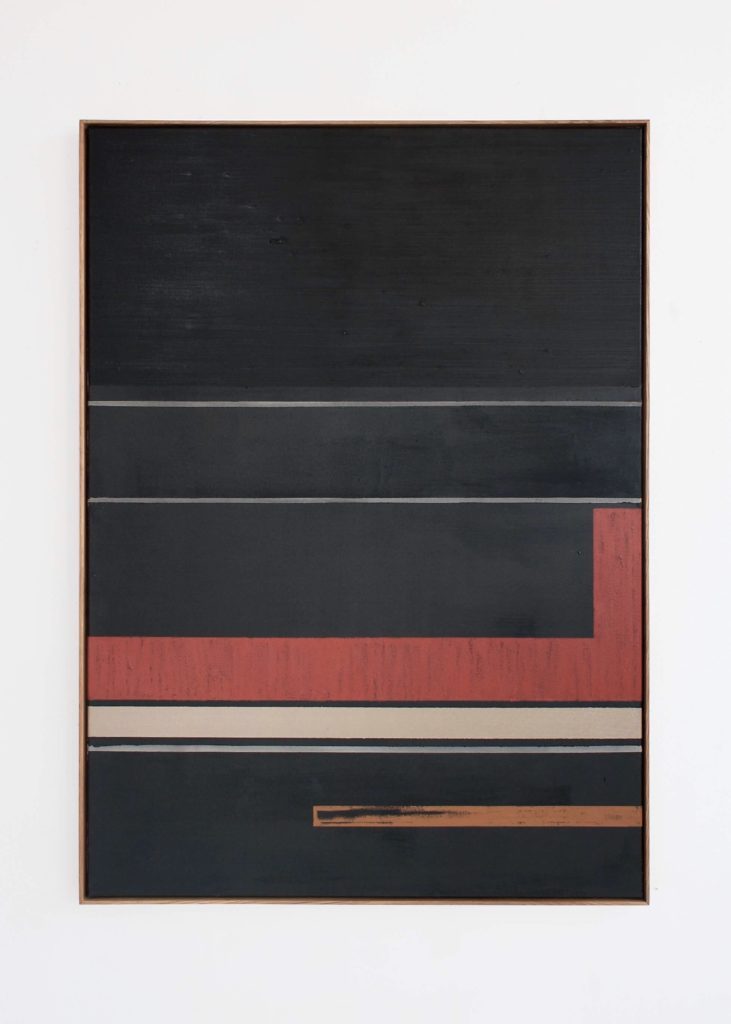 Your thoughts that you want to share with our readers.

Right now I think there's a lot of things going on both in the artistic development and all the interests that surround it. It seems new platforms emerge and all in all, I'm curious about what it all looks like in 5 years.
Thanks to Abstract Mag for this opportunity and your interest in my work.
Read More