"People need to know how big the art scene in Copenhagen is, and that there are so many people with something important to say"
Christina Wilson, program director of Art Week Copenhagen, is driven by a wish to support and nurture the Copenhagen art scene by creating the best possible conditions for it to grow stronger and for people to experience its wide spectrum of options. We met her for a talk about the current Danish art scene, its opportunities and challenges, and not least how Art Week contributes to opening up the Copenhagen art scene for art lovers worldwide. With a beyond-the-ordinary approach and a strong belief in bringing people together around art, this year's Art Week will make yet another mark and manifest itself as one of the driving forces of the Danish art scene.
In the beginning of 2018, you were announced as the new program director of Art Week. What attracted you to this position?
It has always been important to me that the art scene appears as strong and dynamic as possible. In these days, it is more important than ever that we work together to be seen and heard. Art is not a given, and in Denmark, we have been accustomed to having plenty of available capital to give to both the popular and the elitist art. We have to protect and cherish that if everybody is to stay here, and because of that, we have to prove we are relevant to the society we are a part of. Art Week is a great way to highlight the current art scene and this year, we present about sixty players, who show the very best that they have to offer when it comes to artistic practice. Art Week's mission is to introduce these inspiring players to an audience. People need to know how big the art scene in Copenhagen is, and that there are so many people with something important to say. Therefore, I said yes to a position as program director. Because there is art out there that deserves to be shown and because it is important to everyone.
Art Week has been running since 2013. How do you see its current profile and how do you hope to contribute to its further development?
Art Week has been one of the main reasons why Copenhagen may now begin to call itself an art metropole. During one week every year, the city is on the go showing its art. However, the art and the reality it operates in is constantly changing and therefore Art Week has to change as well. As previously mentioned, it is now more important than ever to draw attention to all the realities that the art and the artists are a part of. In many ways, art and aesthetics have infiltrated our everyday life, most people are just not aware of it. Just look at how much innovation and design is present in our lives. That is a way of working artistically with a material. The way we construct a city has an aesthetic starting point. When hospitals have artistic decoration, it is due to the fundamental idea that art can heal. Lots of digitalisation has its starting point in art and artistic processes. All this has to be made more apparent to ordinary people and especially politicians, who to a large extend undervalue and underestimate art and its influence. So besides all the art that Art Week's players display during the week, I believe that it is Art Week's purpose to strategically communicate something meaningful about what art is and what art can do. That is what Art Week will be focusing on.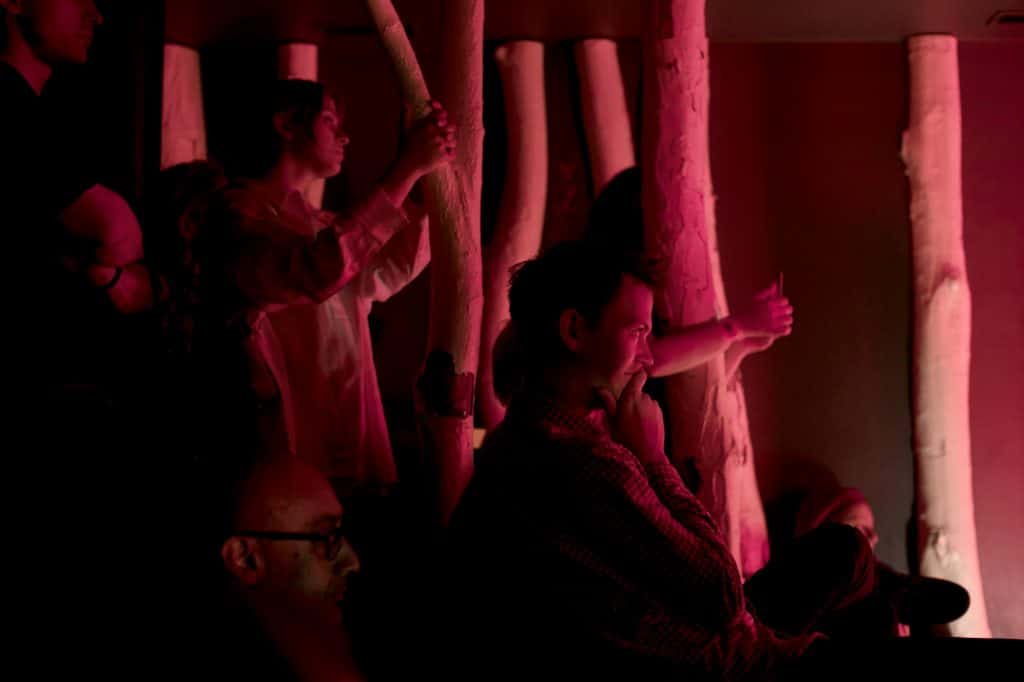 From 2018, the dates of Art Week have been moved from the end of August to May. What prompted the decision to this shift?
Art Week used to take place earlier in August/September with the art fairs CODE and Chart. It was festive but also a bit too tight. We were aware that there was simply too much going on in the city at the same time, and that the commercial scene came to take up too much attention at the expense of smaller artist-driven places. Simultaneously, we saw that the galleries that are very important parts of the art scene relocated the energy from their own exhibition sites and into Charlottenborg and Bella Center. There is nothing wrong with this, but if Art Week can nuance this movement, then that would be preferable. The gallery space is, after all, where the artistic experimentation happens. Art Week now takes place in May, and because of that, there is both space for art fairs and smaller exhibition spaces to be celebrated. This way, the entire city will be active, and it is important since the individual districts of the city should gradually begin housing a more local scene.
Being part of the thriving Copenhagen art scene with several fairs and events taking place throughout the year, how does Art Week fit into and challenge the environment in which it is staged?
Art Week provides an opportunity to try out new formats. There are no art institutions that can survive by doing what they are used to doing. All art institutions should reinvent themselves otherwise they will disappear. Once a year, we encourage our collaborators to contribute with one activity that is not part of their daily work. I am sure that it is healthy for any business to look at their practice from a new point of view. This beyond-the-ordinary activity is marketed by Art Week. We collect all the activity in a single programme and if there is time, and if it is truly extraordinary, it will receive extra attention in our Art Week paper, on our website, on Instagram, as interviews published by our media partners or journalists. We have more than one string to our bow, and we try to be fair.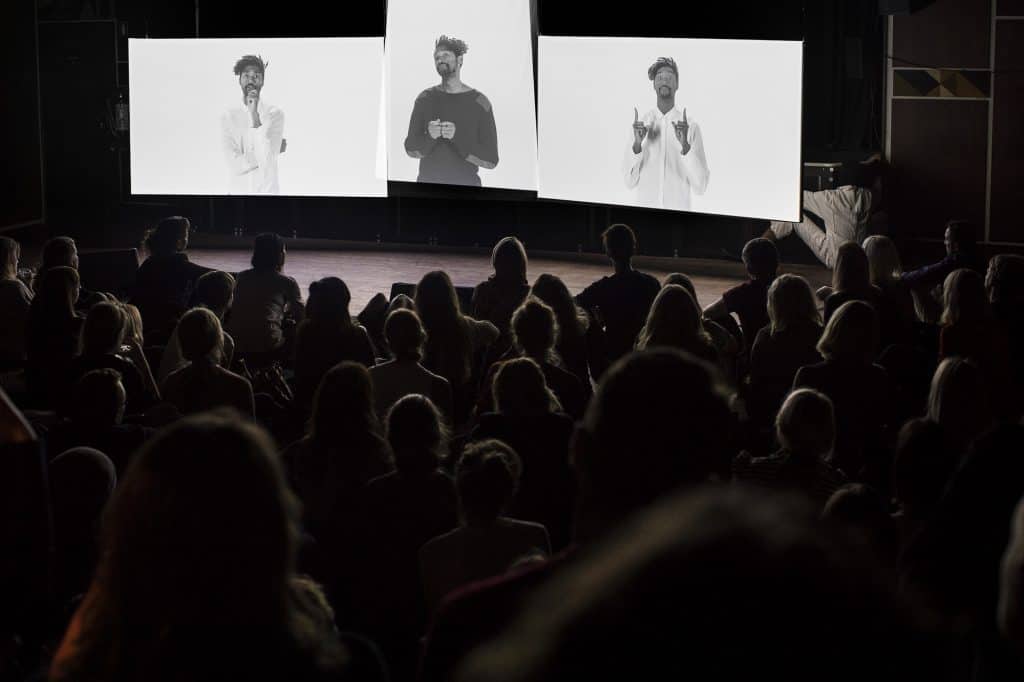 Art Week presents a dynamic program including exhibitions, concerts, events, talks, and performances. Are the different components interrelated and how do they complement each other and the overall vision of Art Week?
Our programme will be put together so that exhibitions, talks, etcetera will play off of each other. This year, we have been very interested in talking about the 'New Role of the Artists'. It is clear to us that there are some new trends in how artists act as artists and the rest of the world's expectations to them. We would like to describe this and start acknowledging it. Because of that, most of our events are some kind of curious look at the theme. After At Week, I look forward to evaluating what we observed during it and which results we can draw from our observations.
During this year's Art Week, a special event focusing on the Copehagen gallery scene will take place on May 24th. Can you tell us about the Gallery Day & Night and the idea behind it?
Gallery Day & Night is a celebration of the gallery space. The gallery space is the place where the art takes shape. These days, where a lot of art is shown and sold via the internet and Instagram, or is shown out of context on art fairs, the gallery space is especially important. It is in gallery spaces that the long haul happens. This is where the artworks are presented for the first time, and it is in the gallery space that the artworks are truly physically present. This is where you can see the brushstrokes, smell the paint, or truly understand the full presence of a sculpture. It is also in the gallery that you can speak with the gallerist and the artist.
It comes as a surprise to many people that it is free to enter a gallery. They also do not know that the gallerist is at their service, when it comes to advice for buying art. Furthermore, many people are surprised by the prices. They are rarely more expensive than art exhibited by a local artist at the local café. Often, you can do a lot for the money you have, if you look around a bit and get some help and advice. It is fun buying art from a young artist, who still is not particularly expensive, and afterwards being able to follows his or her career in future exhibitions.
Is there something that you are looking particularly forward to in this year's program?
I think that there are a lot to look forward to this year. The performance programme at Alt_Cph is definitely something special. It is super ambitious! I am also looking forward to our own ART BAR format. I love the atmosphere when a lot of people really do something together and Apollo bar in Charlottenborg is the best location for that kind of thing. There will be ART BAR MENUS on the long tables in the yard, and artistic features and music, and great weather! As an old gallerist, I am also looking forward to Gallery Day & Night and the subsequent party at Bakken in Kødbyen.
Read More