"We don't celebrate the rigid white cube; on the contrary, our galleries are spaces in between a museum and a home"
Interview with founder of Gnyp Gallery, Marta Gnyp, and her co-partner Giovanni Springmeier
Meet the power duo behind Gnyp Gallery, Marta Gnyp and Giovanni Springmeier, who never fail to take a stance on the current art scene, be it as advisors, authors, collectors, or, not least, gallerists. With two gallery spaces in Berlin, they invite a worldwide audience to engage with art that responds to the Zeitgeist, constantly adding new layers to the history of art and to the lives of individuals, who wholeheartedly embrace art – be it for a moment or an entire lifetime.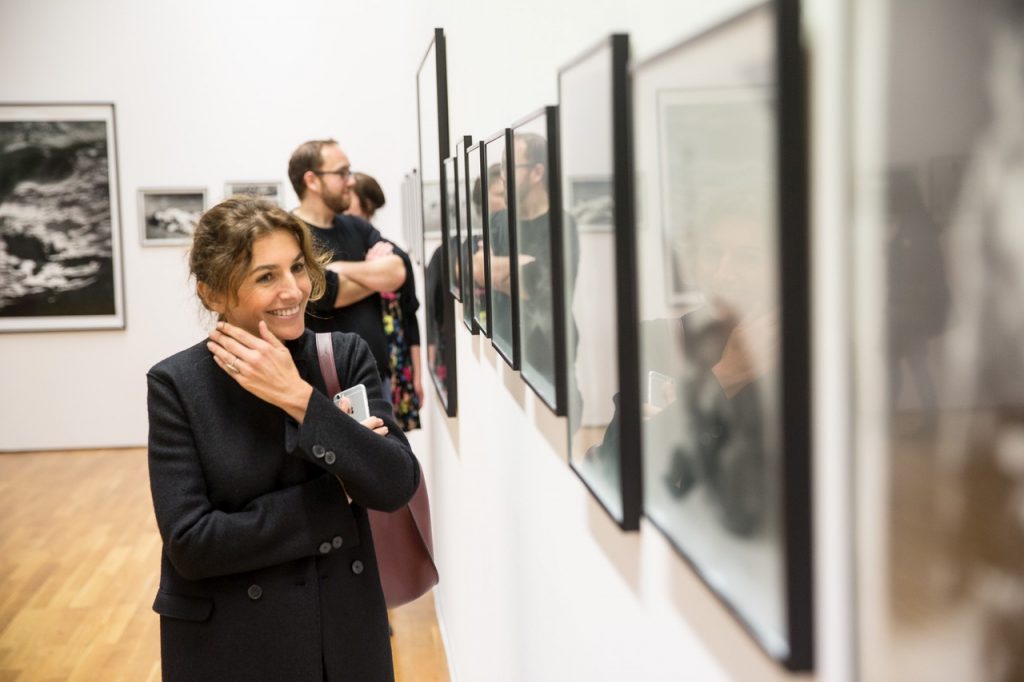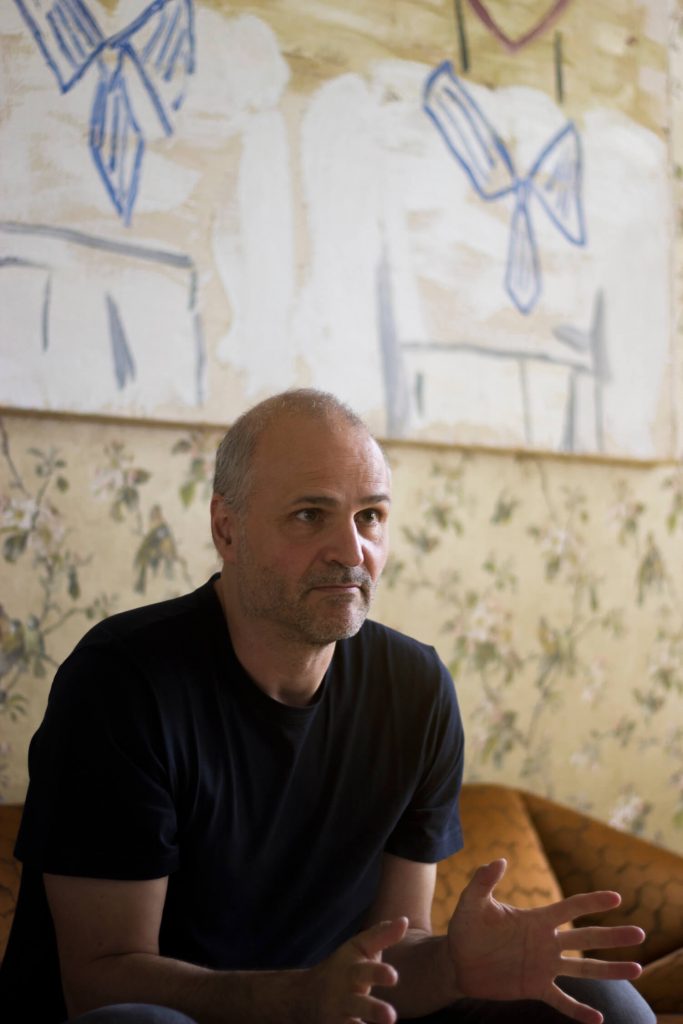 Name: GNYP
Location: Berlin (2 locations:Hardenbergstrasse 9 and Knesebeckstrasse 96)
Opening year: 2015
---
Marta and Giovanni, you have walked down different paths in the art world. Can you give us a bit of insight into your personal art journeys and how they ultimately led you to the opening of Gnyp Gallery?

Marta: l will try to make this long story short. I used to work in one of the world's biggest commodity trading companies, discovered art for myself through studying, experiencing and buying art, and at a certain moment got this weird idea that I should change my professional life and go for art. I think this idea was brilliant, but the first years of my art advisory company were hard: you have a lot of professional skills that you can't necessary apply in your new professional environment. Now I can profit from my previous business past: the focus on high efficiency and the clear and precise language I was used to helps me a lot. The gallery was a project that started organically: the art advisory had a beautiful space in Berlin, I finished my book The Shift and got my PhD and thought, well, now I have more time, so why don't I open an art space to show emerging art next to the advisory company? Within three months GNYP art space changed into GNYP Gallery.

Giovanni: I've been collecting art for thirty years. Art has always fascinated me immensely, but I had my full-time job as a medical doctor with a practice specialized in psychiatry and psychoanalyses. That meant that I didn't have a lot of free time, my everyday life was dedicated to patients, so there was not a lot of time left to pursue my passion for art. I know that 'passion' might sound cheesy, but I think that I am really passionate about art and what personal discoveries of art can mean. When Marta's gallery started to expand and build momentum, she asked me whether I would consider quitting my job and joining her as a partner. I didn't hesitate. Since January 2017, I've been working as a gallerist.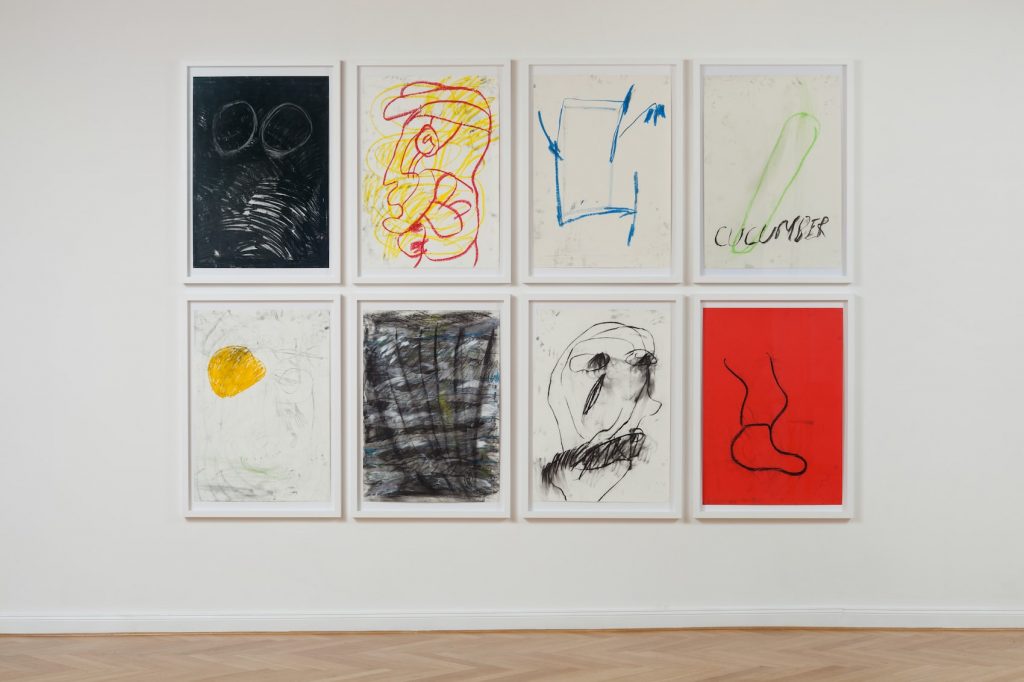 How would you describe the program and vision of your gallery? What sets Gnyp Gallery apart?

M: The gallery have existed for two and a half year, which would categorize us as young gallerists, which we are obviously not. We both have different professional experiences that somehow influence the gallery's activities. I can be overwhelmed by art, but I also have a strong sense of reality. For me it is very important that the gallery functions well as a company. Art is central in the gallery but there all kind of logistics, taxes, customs – we are working with artists and collectors from the whole world – that needs to go smoothly.

G: I have always loved to discover art and artists and look for something unprecedented. My approach to art is emotional, which makes a perfect match with Marta's art historical approach. The gallery doesn't have one specific point of interest. We work with artists from Europe, USA, Africa, and Asia. Most of them are emerging, which means that they are still developing their ideas and skills; at the same time, they have already proved their talents and ambitions. But we have also organized a show with deceased artist Wojciech Fangor accompanied by archival material and historical documentation of his career. Our gallery program reflects our personal preferences that are connected to the Zeitgeist, which certainly influences us a lot.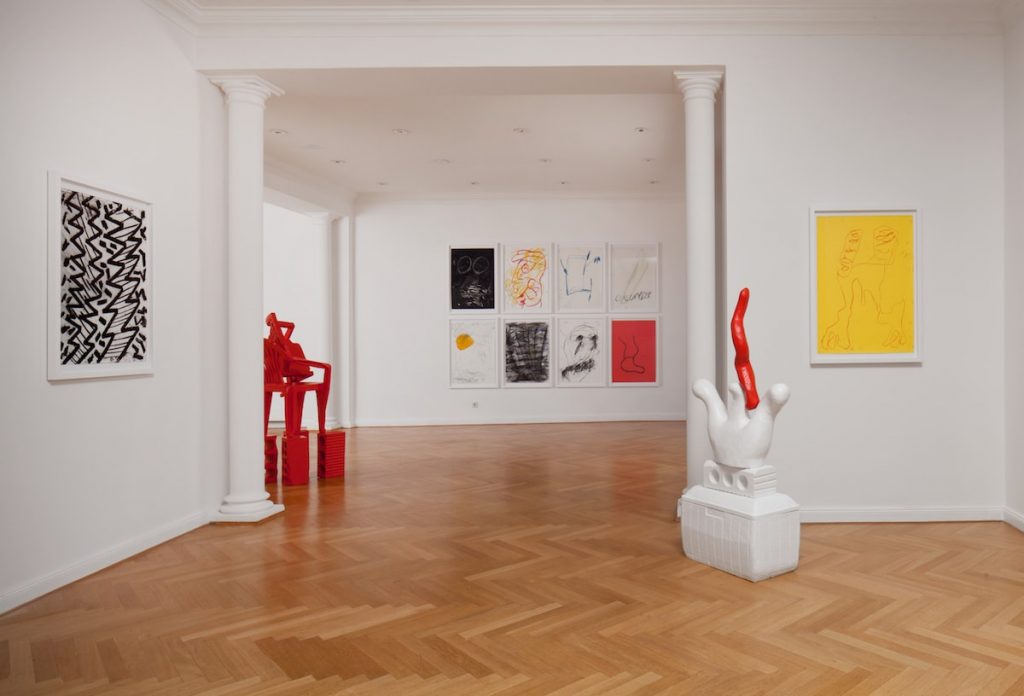 What do you look for when considering a new artist for your gallery? 

Quality.
Through your program, you seek to "create dialogue between emerging and established artists". How does this reflect in your exhibitions?

M: A perfect example was our first exhibition "Boy meets Girl" that showed works by the, at that time, 82-years old British artist Rose Wylie and 32-years old American Zachary Armstrong. They both use a visual language that refers to children's creativity, although their approach is very different. It was great to see two artists coming from different cultural backgrounds next to each other. The formalistic freedom of Rose Wylie has stimulated many younger artists.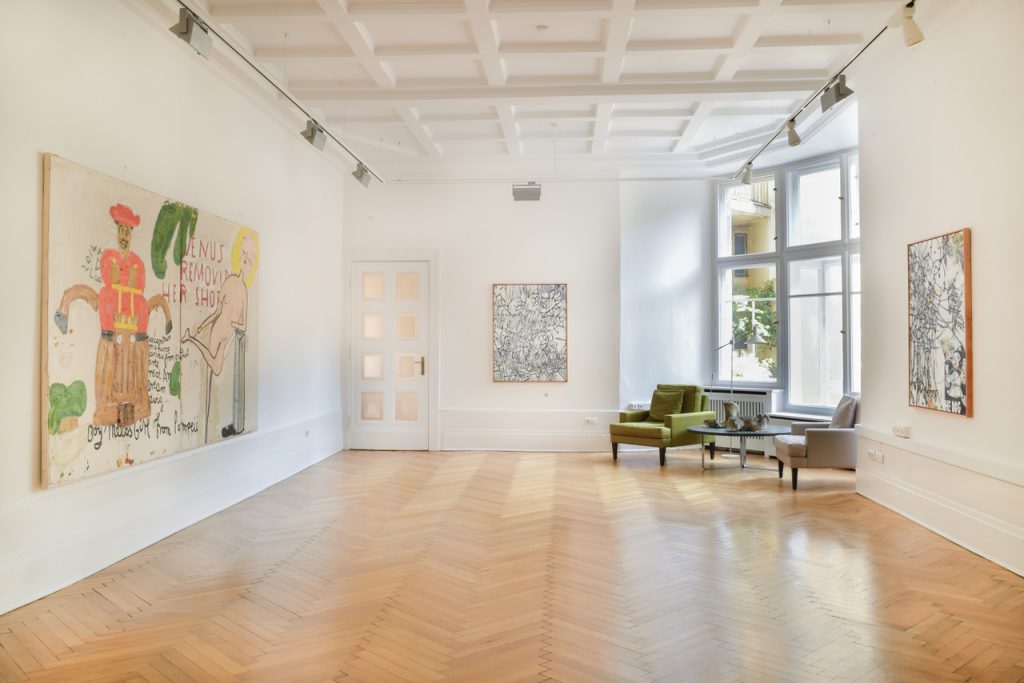 Do you think the art world needs more dialogue?

The world needs more art education.                             
Marta, you once said in an interview with Avantarte that "The art world should work on attracting people outside the typical art crowd. I think it's necessary for galleries to start including people who show an interest in art and culture in general, but aren't directly involved in the current art discourse. I am interested in people that aren't collectors yet."
Do you see a shift in the way galleries approach potential collectors or is it just business as usual? What do you do as a gallerist to include new people from 'outside' the typical art crowd?

New media are doing a great job of attracting more people to art, making it attractive on Instagram and more accessible for a new generation. Art has become a part of a lifestyle for many. Still, liking an art work on Instagram doesn't make you a collector. Being involved in art requires a different kind of involvement; it is not entertainment like going to a sauna. We try to be as accessible as possible, both of our gallery spaces have comfortable vintage design chairs where people can sit and read. We don't celebrate the rigid white cube; on the contrary, our galleries are spaces in between a museum and a home. Press releases are meant to be readable and informative. We use social media, we approach people who have never bought an art work. It is a very personal exchange, which is not easy.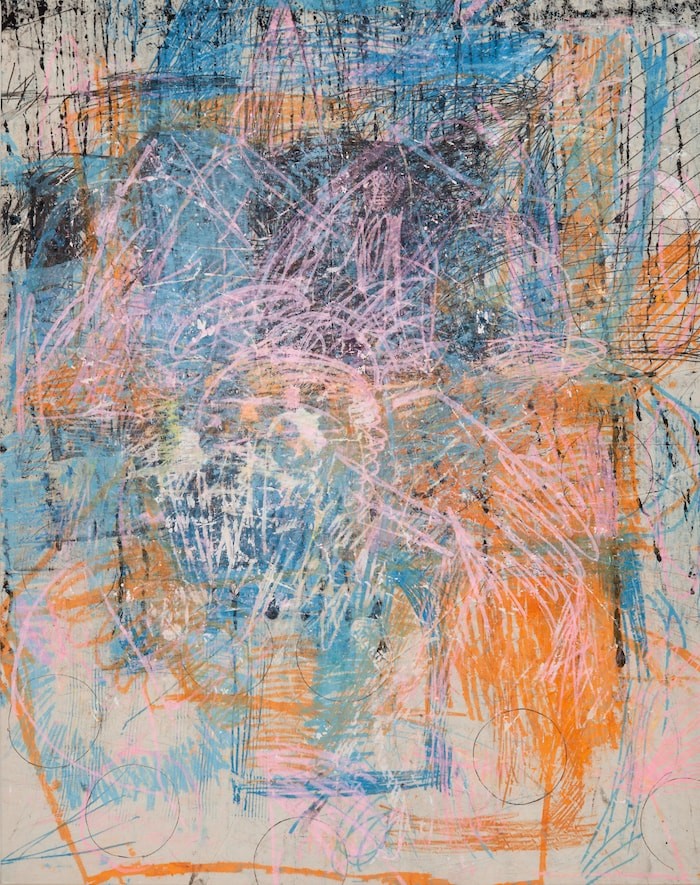 Being based in Berlin, how do you see the city's art scene and its development since the opening of Gnyp Gallery in 2015?

Berlin is a mythical place and myths don't change.
Both of you have been avid collectors through many years. Does your representation of artists mirror your personal art collection the Gnyp and Springmeier collections?

M: I buy works from artists we represent so they become a part of my collection, same with Giovanni.

G: I am looking at artists as a collector. Thinking, "would I like to have them in my collection" is certainly a part of my approach when looking at specific artists.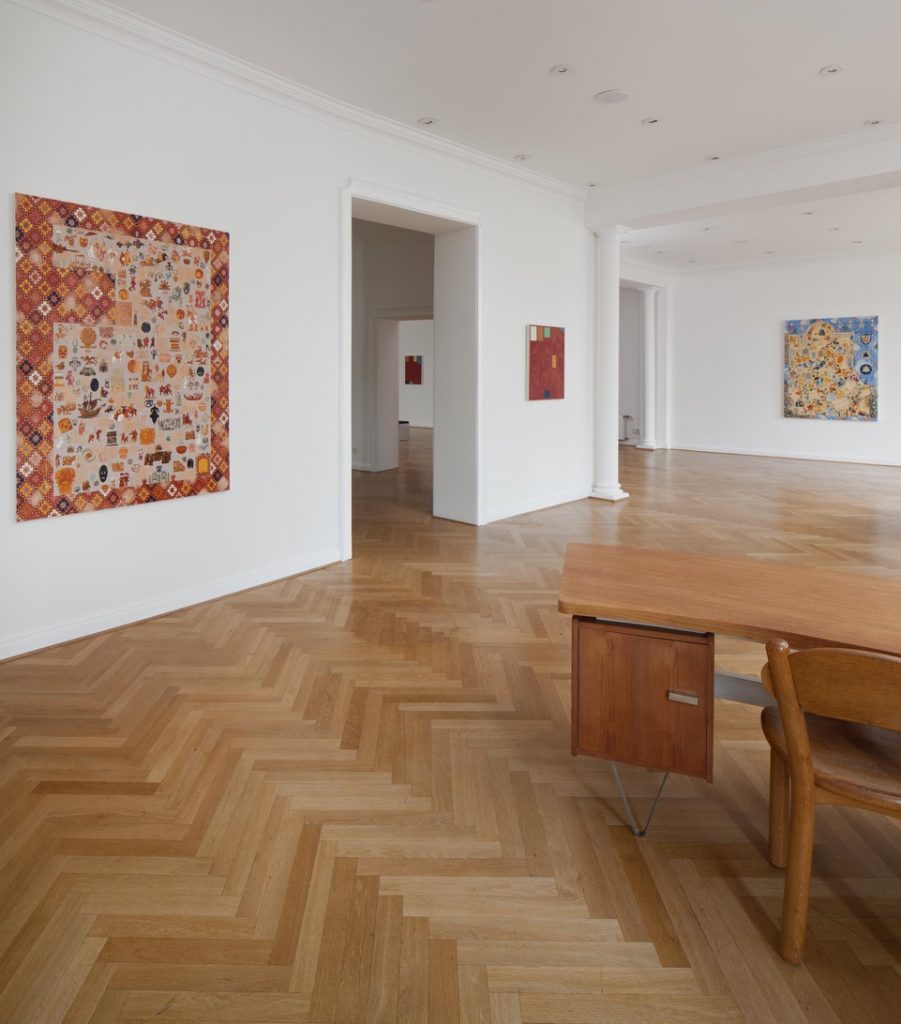 "Whatever reason brings you into art collecting, it is for a good reason." This is a quote by you, Marta. What was the reason that brought the two of you into collecting?

M: What I meant with this statement is that I don't recognize good and bad reasons for collecting, denying the common cliché that there are people who are only motivated by passion, and there are others motivated by money. I found art very interesting as a cultural phenomenon; I was fascinated by art as an object that carries its own history and the history of its time. The idea of increase in value, both art historically and financially is certainly a part of the excitement for me.

G: I drifted to art spontaneously as a young medicine student in France and within a short amount of time, I would spend whatever little money I had on art. I was emotionally hooked from the very beginning. The complexity of objects that are almost alive fascinates me.
Giovanni, in an interview with Avantarte you said that "Culture and art is so important to our society, and I think we can learn a lot from artists and their work." Yet, in today's society, many people regard art as something of secondary importance. How are you as a gallery responding to the zeitgeist and how do you think art can serve as an instrument to understand the world we live in?

G: Art works with symbols that are sometimes more powerful than rational arguments. If you see a beautiful work by Serge Attukwei Clottey made out of yellow plastic from jerry cans that are commonly used in Africa for water and oil and discarded as waste, it says more about pollution and migration of objects than many articles do. Such an artwork can move people. I don't believe art can change the world, neither that we will see the world massively shifting into appreciating art. But I do think that art has a gigantic potential to change individual lives. This is why I think that we should engage with people on the micro-level.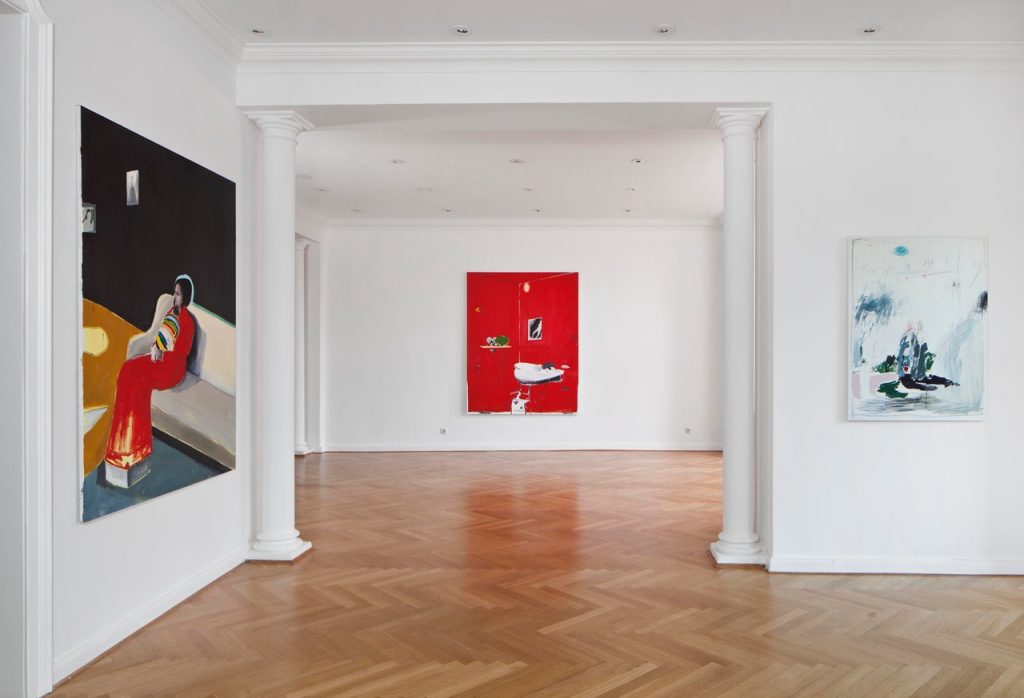 Marta, in 2015 you published 'The Shift. Art and the Rise to Power of Contemporary Collectors', a book that provides insights into today's world of collecting by analysing the motives and behaviour of internationally operating collectors. Can you elaborate on 'the shift' of power in the art world, and how you experience this as gallerists?

M: I firstly analysed reasons why post-war and contemporary art has become the most popular collectible during the last 15 years, which is perhaps normal for the millennials but historically quite unusual: contemporary art used to be a small niche in collecting. The concept of the artist has changed. Art theory has granted freedom of judgement to the viewer. The value of connoisseurship has decreased. Collectors have become very powerful players who claim their space, both literally by opening i.e. their private museums that compete with public institutions, and figuratively by imposing their taste in the art world.

Collectors are also the driving force behind the growth of the contemporary art market, acting in the networks of big auction houses and internationally operating galleries. The artistic qualities of today's contemporary art, the social field this art produces, and the financial and speculative potential it offers respond well to their lifestyle. The idea of collecting art as a project with delayed gratification has changed into collecting art for instant satisfaction. Collectors are not only interested in the cultural and social values of collecting but also in the financial aspect of owning art. Most of them are very aware of the commercial aspect of collecting art, although the moral codes of the art world attempt to hide this aspect.

Operating in the gallery I'm very aware of the ideological conflict between 'art' and 'money', which although proved untenable already in the 19th century, still dominates a big part of art discourse.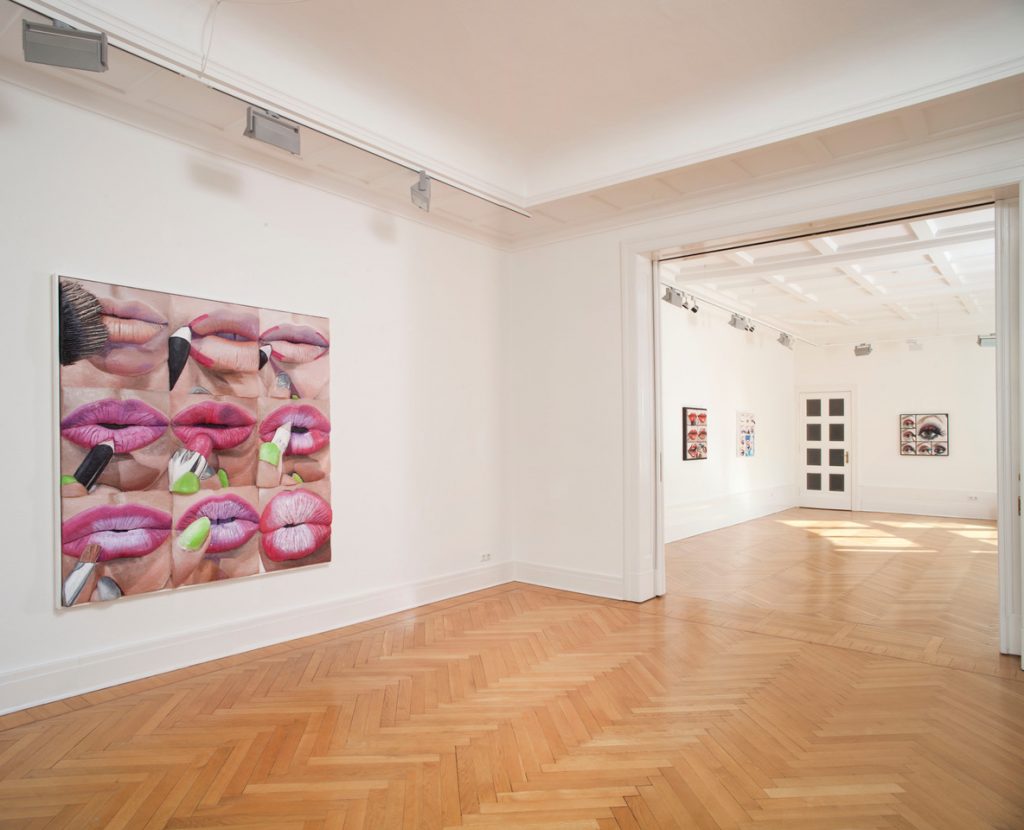 You are in the process of finalizing your third book. What is it about, and what would you like the readers to take away from it?

The title is You, Me and Art. Artists in the 21st Century and it is published by Skira Publisher, release in early 2019. It is a selection of interviews that I did with great artists of our time and my short essay about the position of the artist today. I also address the current situation in the art world for which I introduced the term 'moral populism' that is in my opinion a good description of what's happening today.
Speaking of a shift. Digitalization has introduced completely new methods to navigate in the art world. How has the new media landscape influenced the way you run your gallery?

A lot. New media provide us new communication and promotion tools. Still, they are complex mechanisms at play. The most popular artist on Instagram is not the best-selling artist. The mechanisms of new media are fascinating.
Having worked as an art historian, gallerist, art advisor, and consultant for many years, you are quite a veteran in the art world. How would you describe the current state of the art market and where do you see it heading?

Read the essay in my new book. This is exactly what I'm talking about. Only 10 pages.
And how about Gnyp Gallery, what are your future plans?

Let's do another interview in five years' time. We are very curious where Artland will be at that time as well.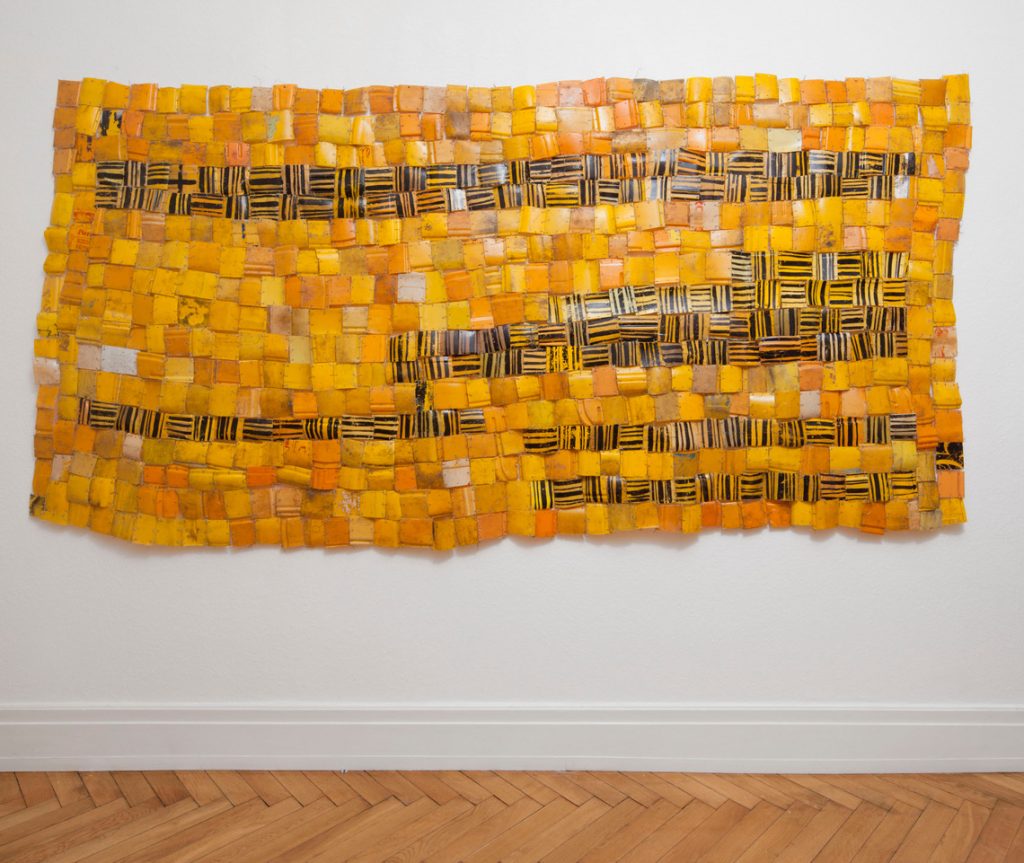 Read More