Mauro Mattei, a polyglot for today's art world
Collector Interview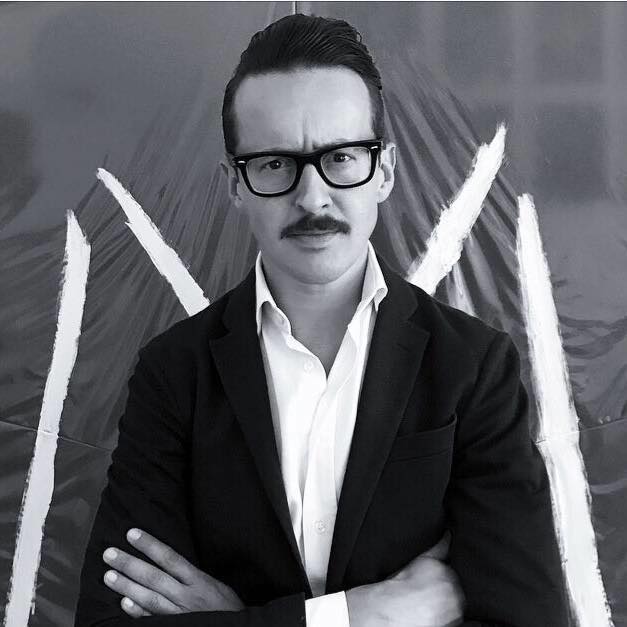 If you visit at an international art fair, the chances are you will run into Mauro Mattei. Slender and dapper, with the kind of trimmed moustache favoured by matinee idols of the early twentieth century, he has become an unmistakably distinctive and elegant figure on the international scene. It could be frieze, or Basel, or one of the infinite numbers of small, niche, boutique fairs that offer collectors the chance to visit far flung destination cities in the fuelling of their collecting passions. Chances are that Mattei's dedicated commitment has somehow made provision for the extensive exploratory travel in his busy schedule, often journeying from one destination straight to another in order to be able to attend vernissages, meet the gallerists, and connect with new artists whose acquaintance intrigues him, or likely all three. The founder of BeAdvisors, a wealth management and tax advisory firm headquartered between London and Milan, Mattei is no ordinary dry financial services professional. With an insatiable curiosity and boundless energetic zeal, he has made the collecting (and supporting the ecosystems of) contemporary art the central tenet of his life. Not only that, he has bent and shaped the machinery of his manifold professional interests to do the same. In advance of frieze, in which his company is finding ever new ways in which to participate, we caught up with Mauro to ask him about his driving passions, and how he puts his love of and support for art at the front of his priorities:
Hi Mauro, the last time we saw each other was at Enter, the new international fair for Copenhagen, and you were looking into some works by an emerging artist from Steve Turner in LA. Did you find something there to add to your collection? Can I ask you about that?
Yes I had a great time at Enter indeed! I was first of all curious to have a look at the new fair. Since I discovered Copenhagen as a contemporary art destination, I always enjoy visiting. This year I had one reason more to come—in April I was at Art Brussels and I just fell for a young Canadian artist presented by Steve Turner LA… she makes super colourful and ironic tapestries using ancient techniques and her works struck me at first sight! So I decided to add two of her works to my collection but … to cut a long story short, something went wrong with the shipping of the works to London. Apparently the works never left the fair due to a misunderstanding and mysteriously disappeared … and I only discovered a couple of months later when I was patiently waiting for them, but they had both vanished! The shipping company admitted the mistake and I was fully reimbursed.
It was a really unfortunate circumstance, but I managed to stay chill … as the super hero invented by Hannah Epstein in her works: Super Chill has the power to stay chill in every circumstances … as in the work "Home Sweet Home" which was lost in Brussels. Then I had to get back to Steve Turner at the first occasion they were showing Epstein works again … and I'm happy to have found a good substitute at Enter! The work "Vision Seed" is quintessentially a Hannah Epstein work in all its characteristics and features and this time I took extra care that it would reach home safely! I basically travelled with the work packed like a baby first to Art o Rama in Marseille and then back to London! It was worth the effort, also worth the effort coming back to Copenhagen to visit this very promising new fair.
That's a good story. The pitfalls of collecting involve insurance claims sometimes! Tell us a little about how you discovered contemporary art and if there was one event, or experience, or work that triggered your interest.
I promised myself to leave this story for my first official biography… but for you I will make an exception!
I was a very young version of myself at 14 years old and I was studying at a very tough, traditional and only-male school run by Salesiani Priests in Milan when a new young teacher came in to substitute for our old Italian Literature professor. He was even more severe than his predecessor, maybe just thinking that being unreasonably demanding and behaving like a total asshole was the only way to keep thirty kids in their worst hormonal explosion ever a bit more quiet… and of course the entire class hated him!
One day he walked into the class with a very sad face and when asked what was the problem he replied "Didn't you guys hear the news? Andy Warhol has died". Not surprisingly none of had the remotest idea of who the hell Andy Warhol was!! So he decided to skip the Italian lesson and dedicate one hour to his life and practice. While the vast majority of my classmates were sleeping or secretly playing card games, I found myself captivated and fascinated by the story which rarely happened in a normal lesson! I found out that our professor was a huge art lover and besides teaching he was really into contemporary art. Starting from that day I began annoying him with many questions about art and he was patient enough to indulge my curiosity outside and inside the class. And every Monday morning he would start the lesson with a 5 minutes story about the exhibitions he had been seeing during the weekend. There were so many and I can only remember an "immersive site specific sound installation" by Brian Eno in Milan. When asked "OK Professor, but what's the point of it?" he candidly replied "I don't know exactly… but as long as was there I felt good."
Well, this response is still with me now that I'm much older: art, at least as far as I am concerned, is something that makes you feel good and that feeling comes from your mind, your heart and your gut.

Yes, I think that this episode was my starting point about loving art, so at the end of the day it is actually quite accurate to say that I have had a passion for art since a was kid!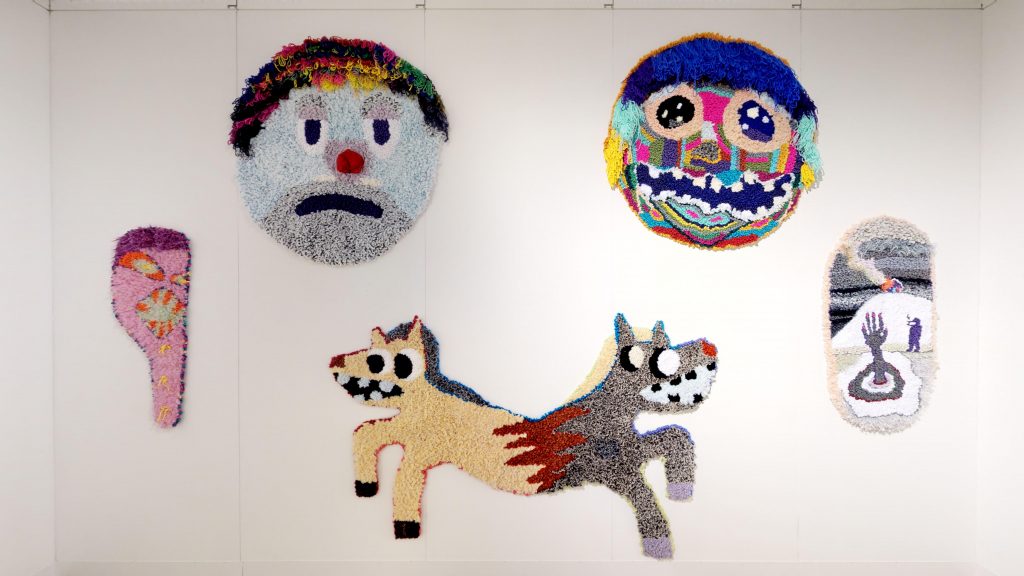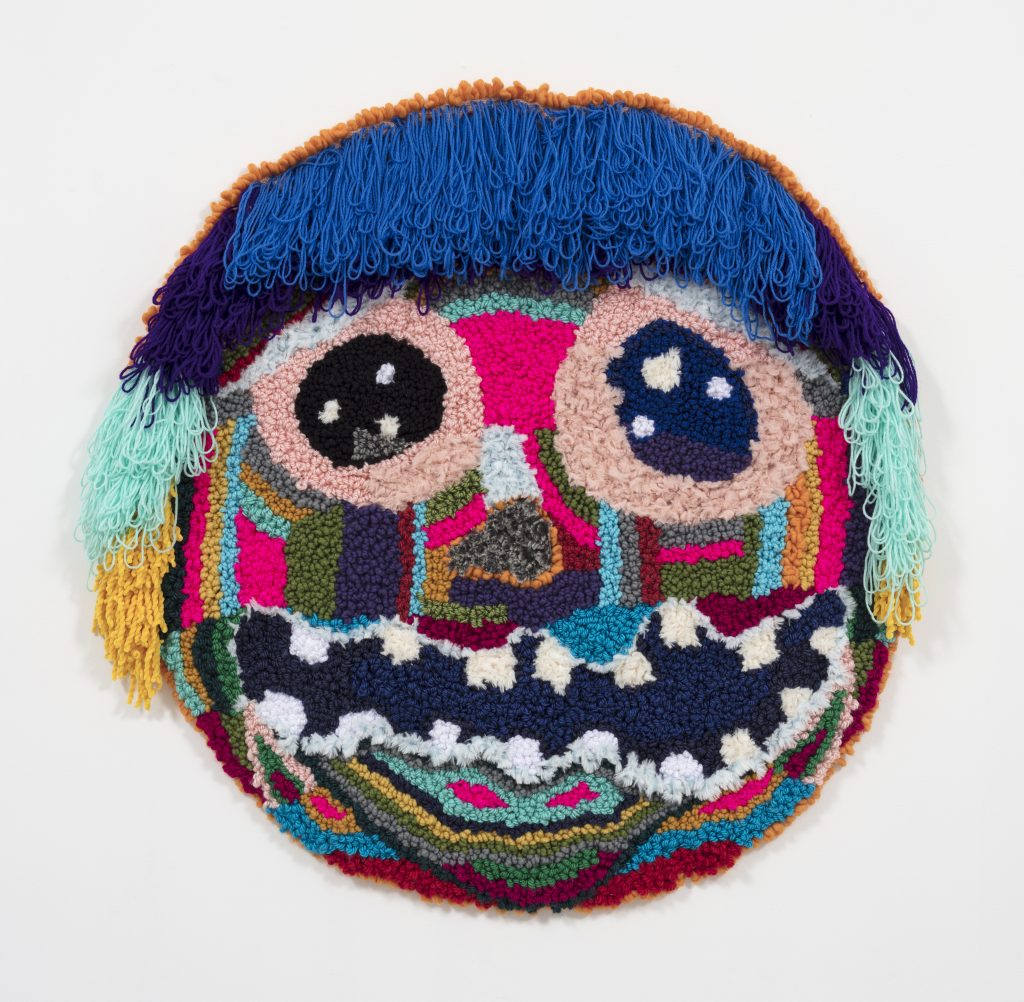 You've been collecting as a hobby for quite a while, and now in your professional life you address issues collectors routinely face, perhaps problems you identified with or experienced yourself, so you felt you could develop products and services to help solve? Was the first aspect the tax and estate planning for art collectors and their portfolios? Can you also explain some of the issues you must be cognisant of when making such plans?
As my background is in economics and I am a tax advisor, the issues I have normally dealt with in my career over the last twenty years have been mostly of a fiscal nature, spanning from direct domestic taxation on art deals to more sophisticated cross-border issues concerning VAT, Customs Duties and so on.
And even if a high degree of specialization is required when having to deal with taxes and art, it has become a commodity service. At BeAdvisors Tax & Legal we do actually provide those services and they are still core to our practice, but my feeling is that clients require a more tailor-made approach and proper strategic consultancy services. In particular the spectrum of an art collector's need is really vast, and it is extremely complicated to satisfy their needs with a single, valid-for-every-occasion solution. All collector's recurring thoughts certainly involve identifying the best strategy for preserving and adding value to their collection. At the same time, this is also one of the most complicated and crucial aspects of an efficient estate planning.
Collectors' needs range quite extensively, but normally they always require an instrument, a tool, capable to give an organised and unified management solution for the collection, to protect the total value of the art collection from being diluted, add value to the collection through loans and exhibitions and protect the artistic patrimony from external aggressions. Moreover, when collectors families are also involved as typically happens, a collector needs a solution to efficiently manage the planning of his art estate, to maintain the family's reputation and prestige and serve as a vehicle for patronage and philanthropic activities.

As I have been working in the trust industry for many years and being myself a trust expert, I have identified a new category of trusts which is currently the most flexible and efficient tool to answer to all of these needs organically: Art Trusts.

Art Trusts creation and management are one of the services we provide of which I'm most proud of and most excited about how much added value they can offer: art collection protection and asset planning through an Art Trust are definitely the most sound and solid proposition we deliver to clients in the tax and legal field as BeAdvisors.

It is no coincidence that I recently decided that my personal art collection should take the form of an Art Trust, and that is when the Mauro Mattei Art Trust (MAAT) came to life in late 2018.

In order to assist a client in the tax and legal issues in the art industry the secret is to know their needs exactly. And this can happen only if the consultant is deeply involved in art and shares the same passion about it.

As an art lover myself and as a collector I am in a position not only to provide professionally qualified services to clients, but also to speak the same language and know exactly what are they talking about when they talk about art. This common interest is a big facilitator in my case, and not just because, as you know, I'm everywhere! Being at many fairs, gallery openings and art events has a great impact on the clients trust and really creates a positive empathy in my client-service provider relationship.
And now it has evolved into a much wider set of services, that more or less serve all the different aspects of collecting? You offer advice about new and emerging art that ranges from tours and events to gallery visits and fairs, but also acquisition advice in the secondary market with in-house experts that actually transact on behalf of your clients. How did all these different strands develop?
In 2017 I started to consider that besides the tax & legal services related to art I could potentially offer also "non juridical" services to clients and broaden the spectrum of our assistance to include proper art advisory services by creating a dedicated Art Advisory Department. In my mind this would trigger extremely promising cross-selling between the tax & legal and the art department and could have created a "one stop shop consultancy boutique" exclusively dedicated to art.

So I have been searching for the right people for a while and after months of teasing I eventually managed to have an experienced and trusted art advisor on board as the head of the Art Advisory team. Mattia Pozzoni, born and raised in Milan but with 10 years experience as an art advisor in London and coming from a prestigious role as the head of sales for a huge art fund, is now dealing with all our art advisory services, assisted by Alessandra as a project manager and Costanza as a junior advisor.

The core services we provide are the ones related to primary and secondary market assistance but we pride ourselves on being deeply involved in very sophisticated activities like strategic consultancy to galleries and even also to artists. We also work with companies offering a wide selection of, as we call them, "Corporate Art Services". We are capable of supporting companies in the process of defining the best strategies aimed at reaching an active and positive presence in the contemporary art world through financing and sponsoring art projects. We help them in designing marketing campaigns that engage art lovers and those willing to support the production of new artworks. We are committed to delivering tools able to enhance the identity and marketing activities of our clients such as corporate hospitality in art venues, networking activities improving the connections in the art industry and special projects such as fellowship programs and guided tours to galleries, museums and art fairs.
And now you also use your professional infrastructure to support the art world in various ways. Tell us about some of your initiatives. We are interested in hearing about your Format program, an exhibition opportunity for international galleries to be hosted by you and showcase an artist solo project?
Speaking of our initiatives the main one started as we are lucky enough to have found an office space in Milan in a beautiful Villa from the 16th Century in the arty district of Brera. Exhibiting art is definitely not our core business but having this special museum-like space was too tempting! But we needed something more sexy to create something really innovative.

So, partially inspired by the "Tennis Elbow" of New York City format, we created "Preview". The curatorial idea of the format is to show in 'preview' the works of artists who are now approaching the contemporary art market and on which the galleries have committed to a project of growth and development in the future, providing a lateral vision and a stimulating environment to discover and appreciate contemporary art.

We invite international galleries to participate and we invite them to dialogue in an unconventional venue for an open discussion on art fruition and on new artists. Preview aims at being the tool through which the invited galleries have the opportunity to collaborate, share perspectives and visions on their artists' path and develop new forms of exchange on an international scale.

The format is based on an opening night that becomes the first moment in which the artists and their works are unveiled to the public, which is now more and more composed by collectors, art lovers, curators and art professionals: until now, only the names of the participating galleries are communicated, while the names of the artists will remain strictly undisclosed.

We started during miart, less than a couple of years ago with Preview#1 (April 2018), the "pilot edition" which featured galleries Peter Kilchmann (Zurich) with artist Tobias Kaspar, and Monitor (Rome, Lisbon) with Peter Linde Busk. On the occasion of Preview#2 (October 2018), participants have already grown in terms of number, as we hosted Madragoa (Lisbon) with artists Luis Lazaro Matos and Joanna Piotrowska, Ncontemporary (Milan) with Cristiano Tassinari, UNA (Piacenza) with Stefano Serretta, Sabot (Cluj) with Stefano Calligaro. Preview#3 (April 2019) saw the participation of the first non-European gallery (as it will be for the upcoming Preview#4). Smac (Cape Town) with Kresiah Mukwazhi and Simphiwe Buthelezi, Gallleriapiù (Bologna) with Debora Delmar, Laveronica (Modica) with Alejandra Hernàndez, Edel Assanti (London) with Jodie Carey, Peter Kilchmann (Zurich) with Zilla Leutenegger. And that same night we launched our partnership with Artshell, a disruptive new digital platform for galleries and collectors for which we provide concierge and advisory services.

Now we are currently getting ready for Preview#4 which will be opening on the 29th October, right before Artissima. I can't reveal who the artists are of course, but I am glad to announce that the participating galleries will be Bosse and Baum (London), Suprainfinit (Bucharest), Steve Turner (Los Angeles), and Rodrìguez (Poznan – Poland)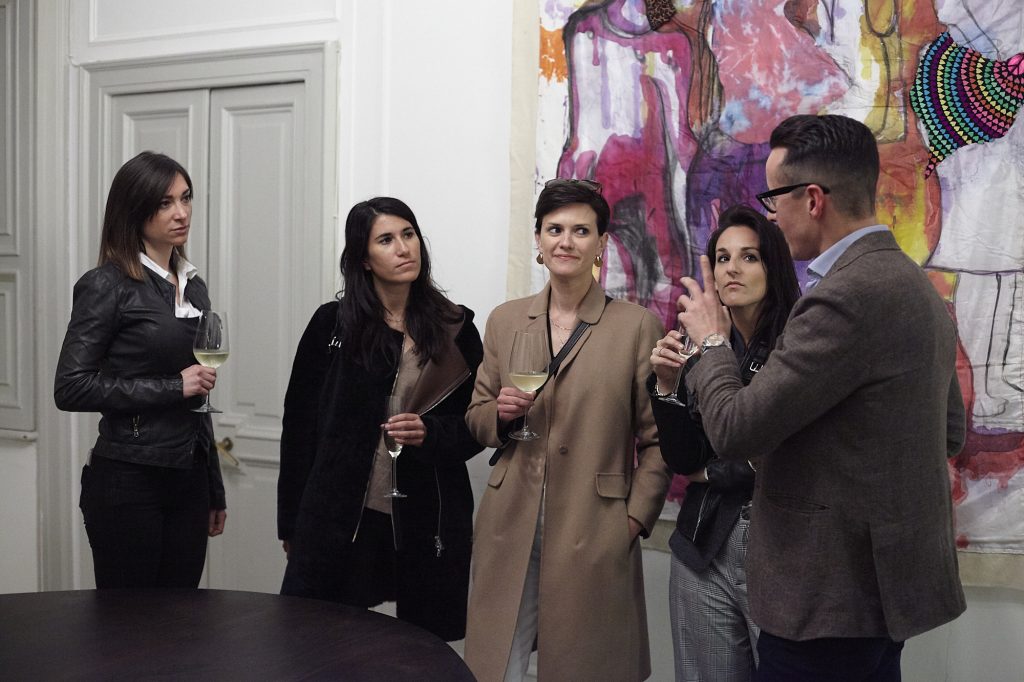 Is it the gallery that you invite or is the artist that catches your attention?
We normally invite galleries that have been catching our attention for their research, their approach and their consistency in the work with the artists they represent. We are not only looking for the quality of the galleries and the artworks but we love to work with gallerists who share our same values, ethics and philosophy. And most of all the ones that are truly committed to experimenting with something innovative like Preview!
And tell us a bit more about your own collection. You're around so much art all the time. How do you sort through all the different opportunities to select for your own collection? What is it you look for?
I try to be everywhere as I genuinely love art and there are many factors that can trigger my passion. They are so many and involve, as I said, more feelings and emotional impact than esthetics, which of course plays a significant role. That is why I do not have a preferred medium but I'm always looking for something that is really connected to me in a way or another. Having such diverse taste and preferences it is really hard for me to tell which are my selection criteria. But if I have to pick one I would say that I focus on artists born in the '80s and the '90s, since dealing with artists in the first steps of their career is the most enjoyable part of being in the art business. The personal relationship with them is key when I decide on an acquisition and I always get passionate about their path throughout the steps of their practice, including the galleries they are represented by or the institutional shows and acquisition or prizes they participate in along the way. The relationship with the galleries is crucial, so my attention and my focus goes mostly on galleries capable of doing solid work in terms of research and at the same time in a position to invest and to support the artist in the most consistent way.

Tell us a bit about the art acquisition prize. How does this work and what are the main criteria?
MMAT Acquisition Prize is conceived as an itinerant award aimed at supporting emerging art in all its forms. The main purpose of the Prize is to allow young artists and their projects to grow with a view to discovering, valorizing and highlighting the most disruptive new trends of international contemporary art.
MMAT Acquisition Prize doesn't have a fixed focus in terms of medium, nor does it have a predetermined Selection Committee, as its purpose is to be nomadic and adaptable to different contexts and countries.

The Prize is paired with different art events, festivals, fairs or exhibitions with an innovative, experimental and international approach.

The first Acquisition Prize has been held in Lisbon on the occasion of FEA – Festival dos Espaços dos Artistas de Lisboa (Festival of Lisbon Artists Spaces), a festival dedicated to artists' spaces, independent entities, artist studios and artist-run-spaces, spread out throughout the entire urban area of Lisbon during Arco Lisboa.

The first awarded project has been "The Pathfinders" by ABCC (Alexandre Camarao and Bernardo Simões Correia). The Pathfinders is a 6 channel video installation, sound installation with 29 original presets created with an analog synthesizer accompanied by a limited edition book and is a collaborative collective project conceived, curated and hosted by ABCC with the intervention of 45 artists The Selection Committee was composed by myself and by Andrea Baccin and Ilaria Marotta, founders of CURA.
And now that frieze is upon us next week you have no doubt planned lots of events to coincide with the fair. What will you be doing and how can people get involved?
Besides the usual advisory activity we will conduct with our private collectors, we will arrange some bespoke visits, consultations and also create some tailor-made experiences for new clients (both private and corporate).

What we do is organise experiences that go beyond the classic visit to the art fair. Our programmes offer collateral visits to other exhibitions (museums, collections, foundations and galleries) and dinners dedicated to collectors and art lovers. These are my favourite moments, as it's always nice to share comments and ideas about art while eating good food and good wine in a relaxed and friendly environment. It's great for me because it's a good mix between work and passion, networking and chilling!

Like for all the art fairs, we are going to put together our "Collectors Guide", a selection of young artists to look at, cherry-picked from the fairs' booths by our advisory team. The focus is on young artists with prices below €15k, with artworks that could be defined as both an interesting and shrewd way of spending that money. At the end of the year, in December, we send our selection of the "25 most interesting young artists of the art market" together with our Christmas wishes; they are all artists that we have been looking at during the year, and most of them have been included in the Collectors Guide.

Another tool that we love to offer to our closest clients is the Guide to the art fair weeks: it is simply our agenda of openings and art events, and it's useful for our collectors in order to inform them about the most interesing appointments of the week. It is a jpeg image with a calendar of the art week that we send via whatsapp: a pocket-size tool that makes a busy-week much easier.
It sounds great Mauro, there are not many things you have not thought of. I'm sure you'll have a great week. Thanks for joining us and look forward to seeing you in London!


Resources to read more

BeAdvisors
MMAT (Mauro Mattei Art Trust)
Hannah Epstein artist page on Artland
Steve Turner gallery page on Artland
---