"The physical space serves our vision of art in which the public's interaction and relation to art is crucial."
In 2015, VNH Gallery opened its doors in the former premises of the historic and world-famous Galerie Yvon Lambert at 108 rue Vielle du Temple in Paris. For its two co-founders Victoire de Pourtalès, former director at Thaddaeus Ropac Gallery in Paris, and Hélène Nguyen-Ban, art collector and former fashion director of Nina Ricci, VNH Gallery is the fruit of a common passion for contemporary art. The visionary duo is determined to bring new life into the historic, magnificent space by introducing the Paris Art Scene to a line up of international artists never exhibited in France before and creating a space for people to exchange ideas through extraordinary art experiences.
---
Paris has a blooming art scene with a high density of dedicated galleries and talented artists. What was the motivation to establish yet another gallery and what sets VNH Gallery apart?
We are just a regular Parisian gallery and we try to do our job in the most professional way possible in a world that has become much more competitive and international. Our difference maybe resides in our model as we have started with a very demanding space in regards to its immensity and its history. It is therefore a very perilous exercise to survive financially without making any concessions over our exhibition program.
Situated in the former premises of Galerie Yvon Lambert at 108 rue Vieille du Temple in Paris, the venue has a long and proud history of being a powerful driver of the city's art scene throughout four decades. How do you build on this narrative while at the same time bringing new life into this historical space?
The legacy that Yvon Lambert's gallery leaves behind is most certainly quite important in the history of the city's artistic scene. Therefore taking over this particular space was a great opportunity while at the same time being an interesting challenge as the address is famously known around the art world. That is why it felt essential for us to also reimagine the space, change it and try to make a difference in the way we occupy it.
In recent years, more and more galleries have abandoned the concept of a physical gallery space by only presenting their artists at fairs or online. VNH Gallery counts 8,600 square feet right in the heart of Le Marais. In your eyes, what is the importance of having a physical space and how does it serve your vision?
We strongly believe that a physical space is essential. It allows the artists to fully express themselves, presenting projects that mirror their work through occupying such a large space in the centre of Paris. In that way, the physical space serves our vision of art in which the public's interaction and relation to art is crucial.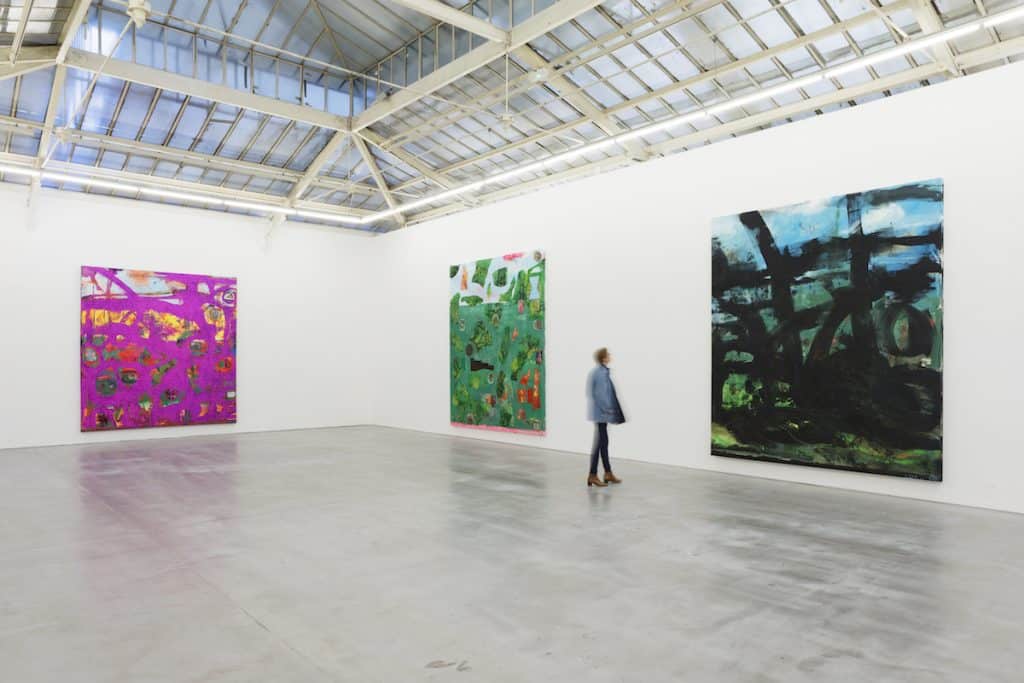 In an interview with BLOUIN ARTINFO in 2015, Hélène Nguyen-Ban stated: "We are building the identity of the gallery by making it a staple in the neighbourhood, the city and most importantly the international artistic scene." Almost three years have gone by since then. How do you see your interaction with and the interplay between the local and the international art scene today?
We try to give visibility to international artists in France, at our level. Most of the artists we show have never had a solo show in Paris before, even though they are already quite established artists such as Pascale Marthine Tayou, Friedrich Kunath, TJ Wilcox, Chris Martin, or Gao Weigang. We try to participate to remote international art fairs in order to give more visibility to the gallery whereas we have to rigorously manage these participations as it represent a consequential budget for a new and therefore fragile gallery.
Your representation of artists reflects a high degree of diversity. What you are looking for when considering a new artist for your gallery?
For each new exhibition, we first invite the artist to come and see the space. In fact, what seems most important to us is to initiate a reflexion with the artist around how to best occupy the space while presenting their work to the public in the most relevant/interesting way.
Digitization has widely changed and revitalized the world, including the art world where more and more digital platforms arise, thus creating completely new ways for both artists, collectors and gallerists to navigate the art scene. Which role does the new digital landscape play for VNH Gallery?
We are still quite sensitive to the question of digitalization in the art world. Nonetheless, it is with great curiosity and interest that we follow the different ways in which it spreads over the market and the art world at large.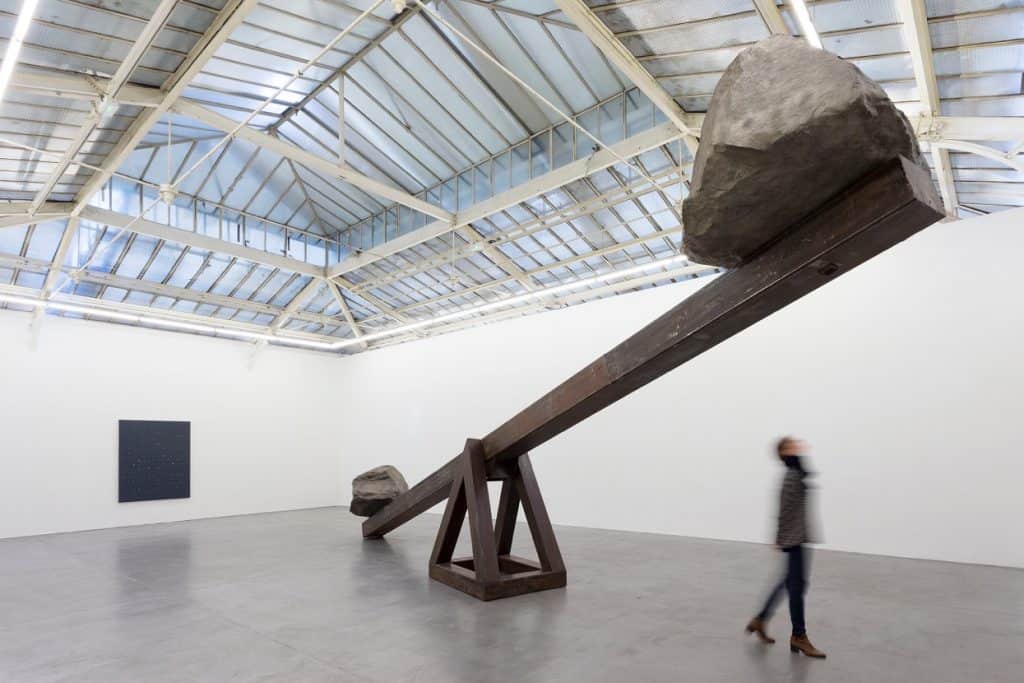 For some people, stepping into a gallery for the first time can seem intimidating. How do you address and open up your gallery for new visitors?
We often organize special events during our exhibitions, which are open to the public. In order to reach the widest public possible, we have also organized kids workshops on several occasions around main themes or recurring elements selected from the exhibitions presented such as Michelangelo Pistoletto's mirrors or the glitter on Chris Martin's large-scale paintings. That is why we have chosen to participate at Paris Gallery Weekend and offer a kids workshop next Sunday (May 27th) around our current exhibition of Eric Croes, focusing on the main theme of his ceramic lamps: the sea and its mythology.
Art fairs have been sprouting across the globe the past decade causing the industry to talk about a global fair fatigue. What role do the art fairs play for you as a gallerist and where do you see the future of the art fair is heading?
Fairs are of course essential for us, especially in an international context where collectors visit galleries less and less and organize their business travels according to fairs and auctions. However, in our case it is important to make strategic arbitrations as we invest a lot in our Parisian structure through the production of our exhibitions and the cost of the operation space. What is for certain is the fact that only the major international galleries can thrive or even survive in this context where the frantic rhythm of fairs is speeding up. We try to target the fairs that make sense in regards to our artists and their market and thus not let ourselves fall into this vicious swirl.
And how about the future of VNH Gallery? Where are you heading and what are your wishes for the gallery and its visitors?
The future of VNH Gallery as we see it is always about more exhibitions and more ambitious projects by the artists we represent. We also wish to be able to participate at more international fairs in the future in order to approach the widest public possible.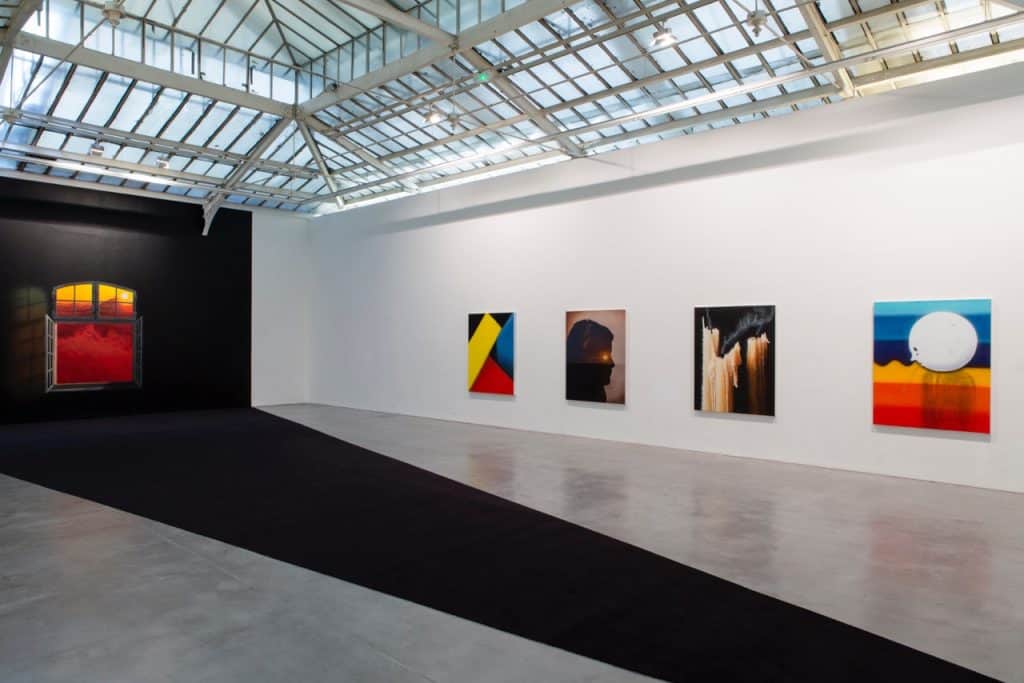 Read More