"To me, the in-depth relationships with the artists, getting to know them, hearing their thoughts, following their processes and seeing the end results is everything."
As an independent curator, Henriette Noermark works with a vast range of projects involving a diverse group of exhibition spaces and artists. Yet, a significant common denominator of her curatorial practice is her strong connection to the artists she collaborates with as well as her particular interest in the intersection between art and crafts. Be it in the vibrant streets of New York, in the park surrounding Egeskov Castle at Funen or among the raw cliffs in the landscape of Bornholm, her exhibitions always bear testimony to her vision: to be a mediator of an artistic practice, serving the artists in the most genuine way.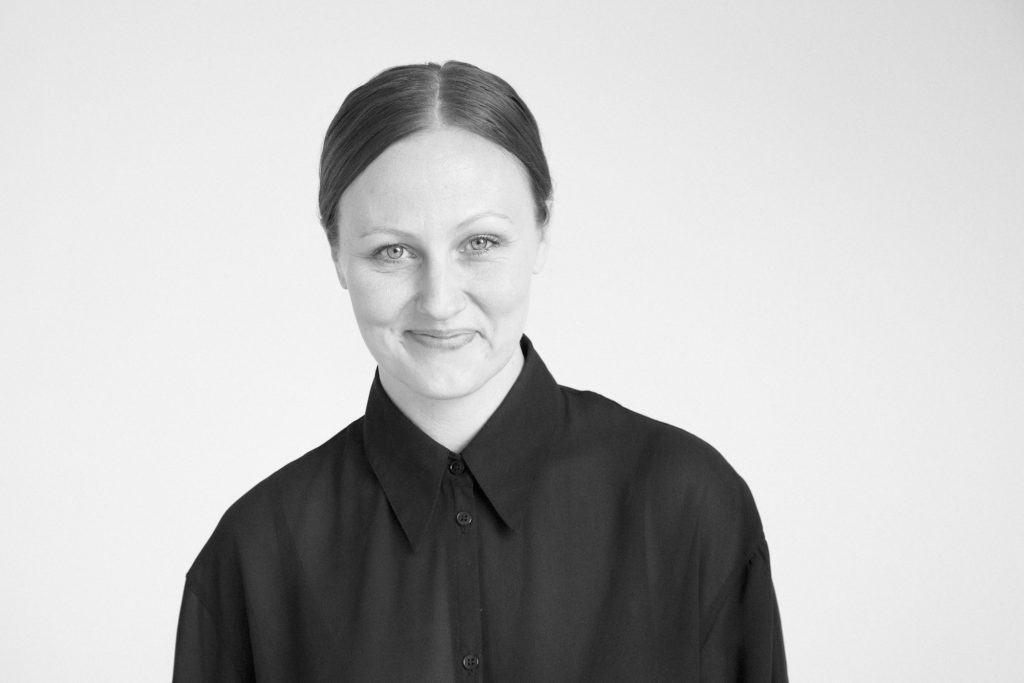 About Henriette Noermark
B. 1984
Master of Arts (MA) in Modern Culture
Curator
Selected exhibitions
Don't Know What Shape I'm In. Patrick Parrish Gallery, NYC, 2018 (May – June)
KH7 Art Space, 2019 (August – September)
Plateau III, R2 Galleri, 2018 (September – October)
Plateau II, R2 Galleri, 2018 (July – August)
Plateau I, R2 Galleri, 2018 (June – July)
The Cosmic Wall. Spring/Break Art Show, NYC, 2018
Heartland Temporary – Heartland Festival. Egeskov Slot, 2017
Chart Design – THE CURIO. Chart Art Fair, Kunsthal Charlottenborg, 2016
If It's a Chair. Patrick Parrish Gallery, NYC, 2016
Eccentric Exercise – International Contemporary Drawing II. Kulturni Centar Beograda, Serbia 2015
Men & Dolls. Halmlageret, Copenhagen Photo Festival 2015
Eccentric Exercise – International Contemporary Drawing I. Les Gens Heureux 2013
Residency Unlimited Inc, NYC 2012 – 2015
Writer
Selected clients & collaborators
Danish Architecture Center – DAC, Oak – The Nordic Journal, Elle Decoration, RUM, Design ETC, Børsen Pleasure.
Metropolis Magazine, Trouvé Magazine, The Weekender, Eurowoman, Politiken, Tabula Rasa and others.
---
Can you tell us about your background in the arts, and how you ended up working as an independent curator?
I grew up in a small town by the North Sea in Denmark and wasn't introduced or exposed to much visual art until 2006, where I moved to Aarhus to study Anthropology and later Aesthetics & Culture. Museums like ARoS and Aarhus Kunsthal opened up my eyes and I began to delve into the universe of art. Naturally, with my move to Copenhagen ten years ago, the scene expanded, and when I started working for the Brooklyn-based residency program Residency Unlimited Inc. in 2012, I began exploring the curatorial field on a more serious level. During this time, I experienced that numerous of the artists I met during studio visits and meetings were sharing materials, concepts and ideas. This inspired me to bring together four international artists in an exhibition at the, at the time, newly founded gallery Les Gens Heureux (editor's note: permanently closed in March 2018), just when I got back to Copenhagen. This marked the beginning of a small exhibiting collective named Eccentric Exercise founded by the artists Guy Goldstein, Sara Bichao, Tuguldur Yondonjamts, Ivana Ivkovic and myself. All four artists work with drawing as their primary medium and add sounds, installation, video or performance – resulting in completely different works built on the same foundation.
I have always been attentive to the intersection between art and crafts and have specialized in those hybrid forms and theories since handing in my thesis in Modern Culture in 2013. I combine curating with writing about works and executives in this niche that constantly develops in new, compelling ways.
The role of the curator is continuously in development. According to you, what does it mean to be a curator today?
Being an emerging independent curator differs from being affiliated with a museum or institution in various ways: While we have a flexibility and freedom that might seem desirable, it is also precarious. The term "curator" refers to the latin word "curare", which means to take care of. Hans Ulrich Obrist talks about the curator as being "the trigger, the catalyst, the facilitator" who shouldn't stand in the way of, but walk next to the artist, which is an approach I can very much relate to. Curators select, contextualize and display art, and oftentimes acts as the caretaker of an artistic process, ultimately creating connections between objects, people, places, and contexts.
How would you define your curatorial process?
That varies from case to case, but often it begins with a fascination of an artist's practice or a specific space I want to explore. In the case of the exhibition Plateau I at R2 Galleri in Bornholm this summer, I reached out to the gallerist, Stig Rex Thomsen, and asked if he wanted to collaborate: He would provide the space, I would contribute with the conceptual framework and the art – and thankfully he said yes. From then on, I began researching, reaching out to artists I wanted to exhibit and applying for funding, writing, conceptualizing and a whole lot of thinking about installation, transport etc., all the project management that makes for the 80% of being an independent curator working like I do.
The forthcoming exhibition Plateau I is a dream project for me, because it allows me to explore a theme, that has captivated me for years, namely the notion of time and presence. Danish contemporary artists and designers Eske Rex, Tina Maria Nielsen, Camilla Monsrud, Anne Brandhøj and Rune Bering take the concept of time under loving treatment with a nod to sculptor Willy Ørskov's theory of the bodily sensation of an object. Ørskov writes about existing time, living time and time in reading and decoding objects.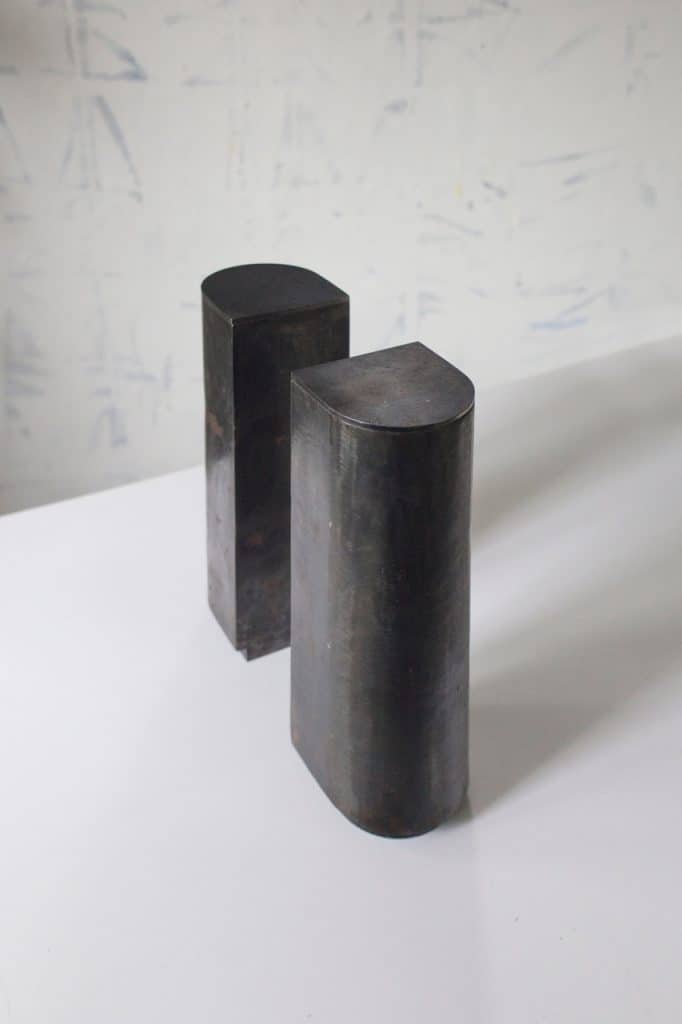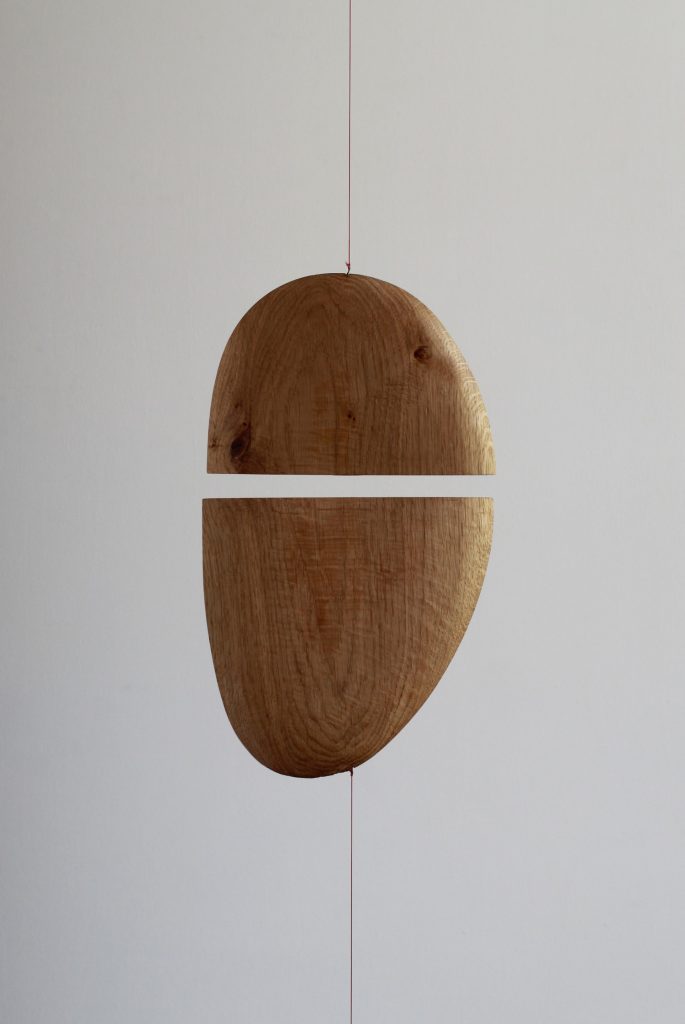 Your curatorial work unfolds particularly in field between design and art. Can you tell us a bit about this approach and the merging of these artistic practices?
Yes, I specialize in material-based art and I examine what happens if we blur the lines between the obsolete genres of fine versus decorative arts and instead perceive the works sensory. Objects that are moving in this grey area honour crafts as equally prominent to the conceptual part. One of my favorite quotes by the late American sculptor Richard Artschwager, who was a master in flirting with functional design, is "If you sit on it, it's a chair. If you walk around it and look at it, it is a sculpture." He couldn't care less and let the viewers decide how to observe and interpret his works. I named my first group show at Patrick Parrish Gallery If it's a chair as an ode to his liberating way of looking at the field.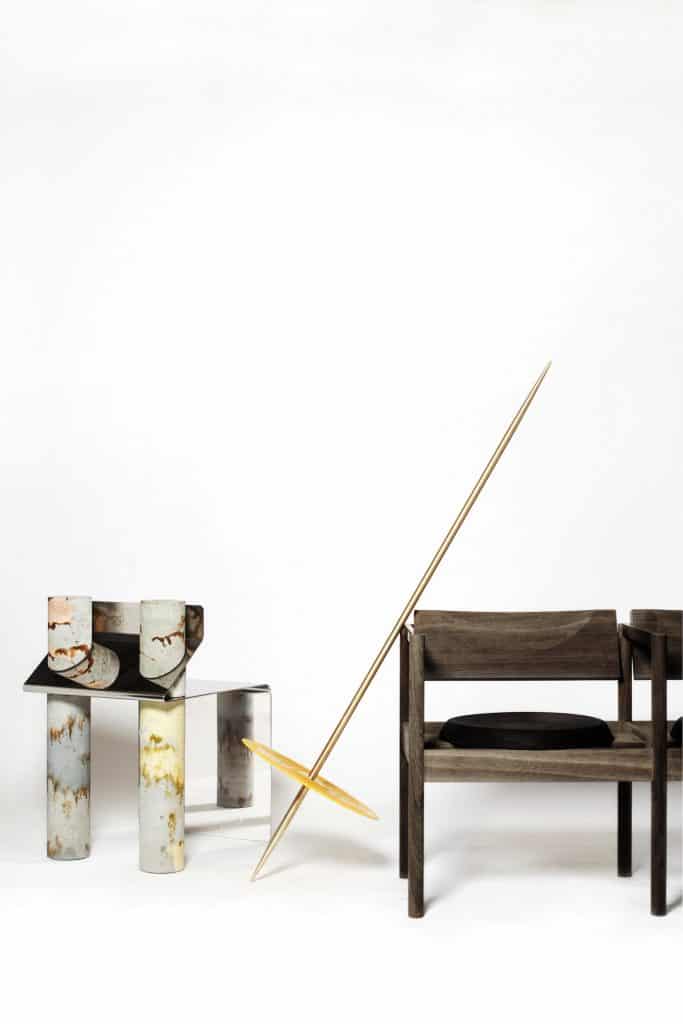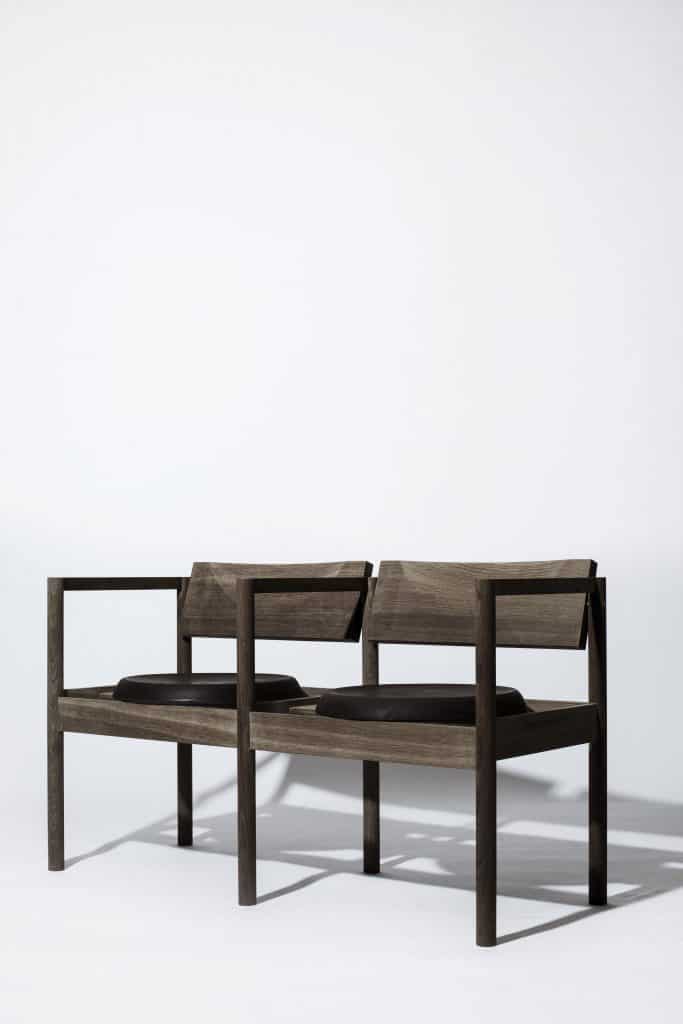 Can you tell us a bit about how you build relationships with artists?
I work with both emerging and established artists, whose works I show in both group and solo exhibitions. To me, the in-depth relationships with the artists, getting to know them, hearing their thoughts, following their processes and seeing the end results is everything. Although networking is a weighty part of my job, I prefer the meaningful relations that go beyond those first studio visits, when I can scrutinize their work and reach the inner core. Exhibiting their works makes me the mediator of their practice, which requires comprehensive knowledge and insight.
How do you experience curating a group show as opposed to a solo show?
I find that it is not that different, actually, as both are about forming a dialogue around a concept – between the works, between the viewers and the works and between works, viewers and the space. On one hand I love curating group shows as it lets me experiment with choosing the concept and artists, but a solo show like the one currently on view at Patrick Parrish Gallery in New York, Don't Know What Shape I'm In by Carl Emil Jacobsen, has been interesting because I got to work really close with the sculptor through a year.
Which artists, writers, academics, curators, and other creative thinkers have influenced your curatorial practice?
Obviously Hans Ulrich Obrist has been significant when I started to read about curating ten years ago and his views on the subject, I note still. Donald Judd as an artist, designer and architect has largely influenced my way of viewing the spaces that surrounds art as not simply as shell, but as a substantial influence. When visiting The Chinati Foundation in Marfa, it all made sense and it accentuated my dream of pursuing and keep pushing my curatorial practice. I admire Alicja Kwade for particularly her sculptural objects, which reflect on the perception of time and reality – her solo exhibitions I Rise Again, Changed but the Same at 303 Gallery in New York, 2016, and In Aporie at Kamel Mennour in Paris, 2016, are my amongst favourite gallery exhibitions of all times. I read Roberta Smith's reviews in The New York Times and listen to the curatorial wisdom of colleague slash friends like Suvi Saloniemi from Designmuseo Helsinki and Shannon Stratton from MAD, New York.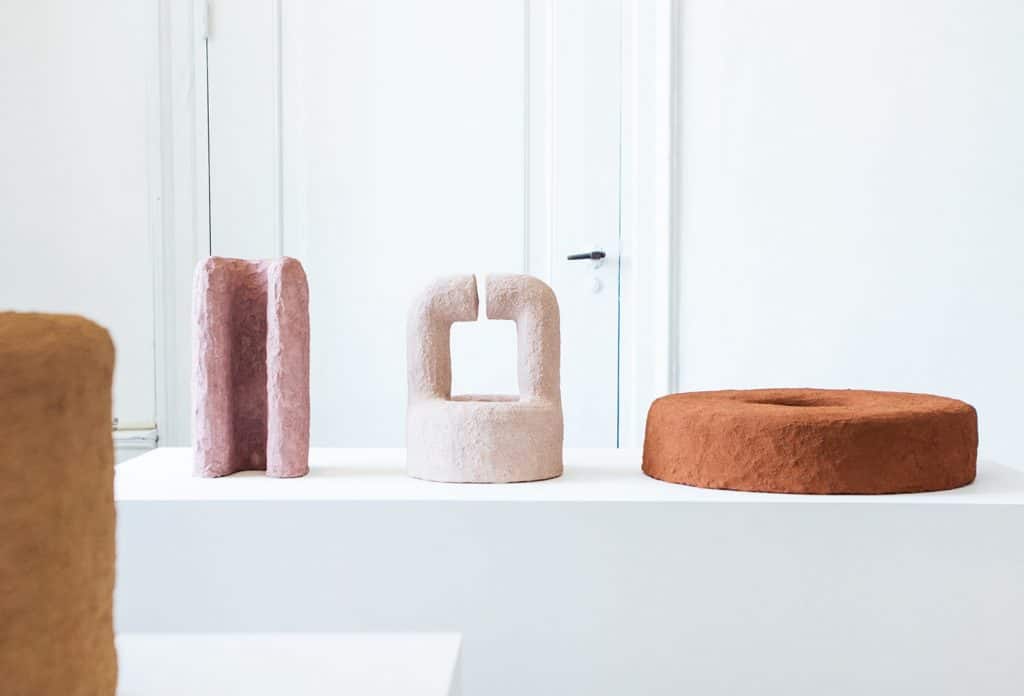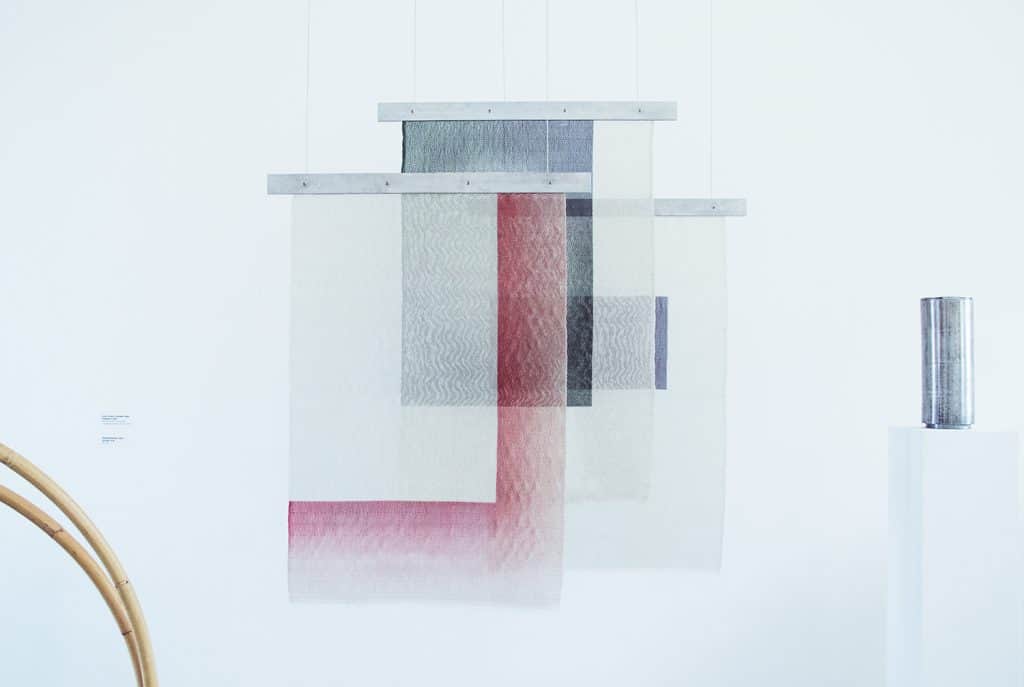 "I'm trying to expand the notion of curating. Exhibitions need not only take place in galleries, need not only involve displaying objects. Art can appear where we expect it least." A quote by the influential curator and director of Serpentine Gallery, Hans-Ulrich Obrist. Do you agree with Hans-Ulrich Obrist, and what do you see as the challenges for 21st century curators?
The notion of curating has been ever expanding for decades and among others Obrist has changed the way we make exhibitions. As my practice is rooted primarily in the material-based arts and collectible design objects, I do display these sculptural objects in a physical space. What I do tend to play around and experiment with, though, is the space itself. Working as an independent curator, I rarely exhibit in the same space many times which has its (positive) obstructions, challenges and opportunities all at once.
I co-founded one of the first urban gardens in Copenhagen, where we invited artists to interact with the space – they made site-specific installations with textile in surrounding metal grid and ceramic sculptures in the midst of Jerusalem artichokes, strawberries and potatoes in raised beds. It worked really well and called for a lot of questions and talk about what art is or can be. When conceptualizing and curating the first Danish art programme, Heartland Temporary, at last year's Heartland Festival, I had to take a lot of things into consideration that I wouldn't normally have to deal with: The art was to be installed outdoors in old castle gardens during potentially windy, rainy summer weather, it had to appeal to or challenge a more diverse range of people than the regular gallery-goers and live music was tuning over the art works and performances. The result was sculptural installations by Danish artists Søren Behncke, Tina Maria Nielsen, Magnus Pettersen, Lars Worm, an artificial intelligence named Frank by Cecilie Waagner Falkenstrøm and performances by Dagmar Radmacher and Sophie Dupont. It was challenging in its initial form, but rewarding to notice people interact in unexpected ways. Especially seeing Sophie Dupont performing We Always Carry Our Body in the gardens was incredible – people almost froze as she walked by and participated actively in removing the brass body parts of the work, placing them on the grass field.
In an article published by Artnet, the following question was raised: Are curators a dying breed? More and more curatorial jobs are being filled by artists and non-specialists and at the same time, more art schools offer curatorial courses. For example, Denmark just got the first curatorial programme of its kind in a Danish context – MA Curating at Aarhus University – which is a two-year, part-time, international, interdisciplinary programme. How do you see the role of the curator evolving?
Artsy recently published the very relatable article The Precarious, Glamorous Lives of Independent Curators and I must admit, I could wing off many of the author's thoughts on our challenges in relation to constantly having to negotiate our worth. Seen from an economic perspective, it is sustainable for very few people, but nonetheless, I don't think that curators are a dying breed. It is not a protected title so everyone can call themselves curators, however, I choose to believe that many years of experience with exhibition production and thorough insight into the field is attractive for both institutions and galleries to work with.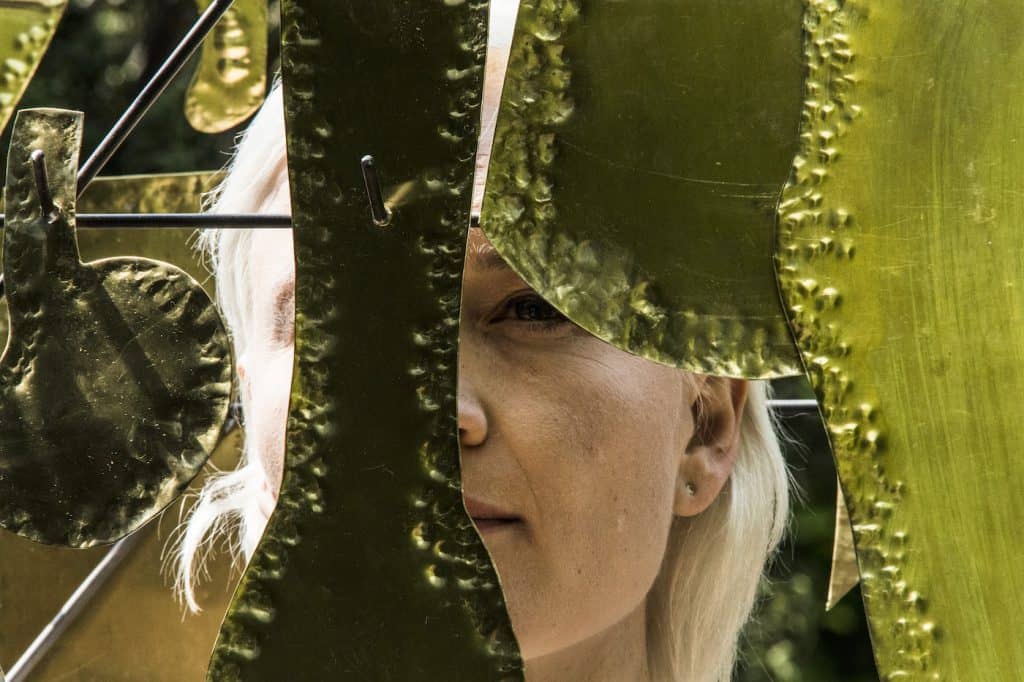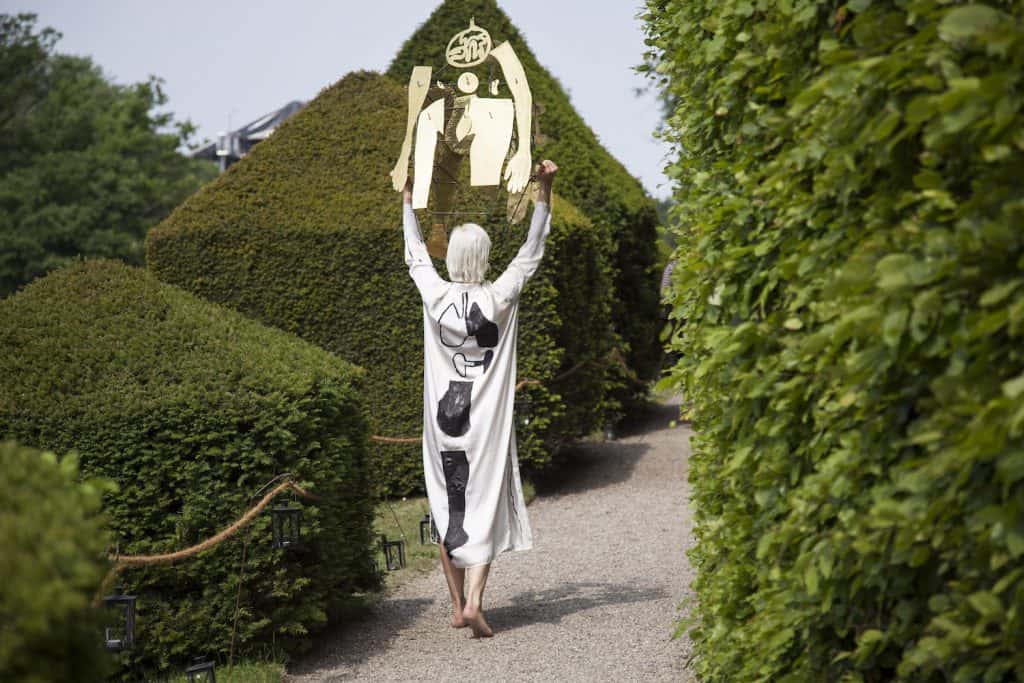 Which is your favourite Copenhagen museum, institution and/or gallery and why?
My favourite spot in the city is Thorvaldsens Museum. The tranquility and quietness is overwhelming at times and so soothing when you roam around the pulsating inner city. I find Bertel Thorvaldsen's mythological sculptures spectacular, Bindesbøll's museum building stunning and I would love to curate a contemporary exhibition in the midst of it. I liked how Danish artists like Marie Søndergaard Lolk and Elmgreen & Dragset took up the dialogue with the space.
You see a lot of exhibitions throughout a year. What was the best Danish exhibition that you saw in 2017?
Louisiana showed Louise Bourgeois' cells and The Academy of Tal R last year and those were among my favourites. Another one that stands out in my memory was Jeppe Hein's solo show To Sense The World Inside Yourself at Museet for Religiøs Kunst in Lemvig, close to my hometown in Western Jutland. I was there alone and it was an almost meditative experience.
What are your future plans, do you have any shows coming up?
I just opened up a show, Don't Know What Shape I'm In, at Patrick Parrish Gallery, New York, with the Danish sculptor and designer Carl Emil Jacobsen. The exhibition is his first solo in the US, so it is very exciting. It will be on view until June 24. I am currently installing Plateau I at R2 Galleri which will open this Friday, June 8. The show is the first of three continous exhibitions touching the themes of time, sculpture and the vase, respectively. Next year I am curating shows at KH7 Art Space in Aarhus and another one in New York.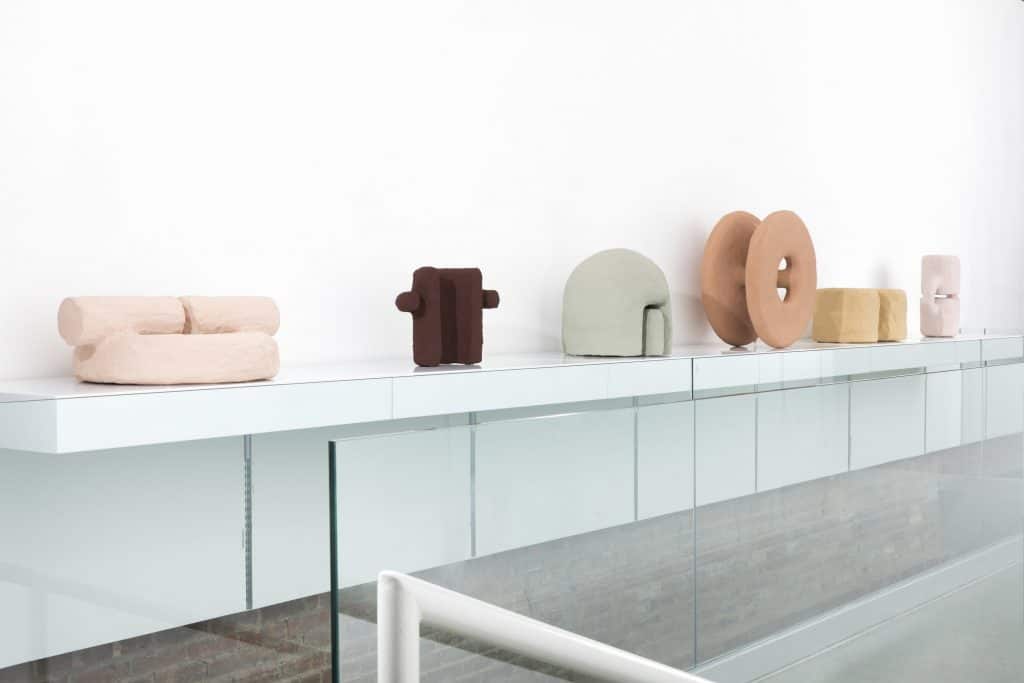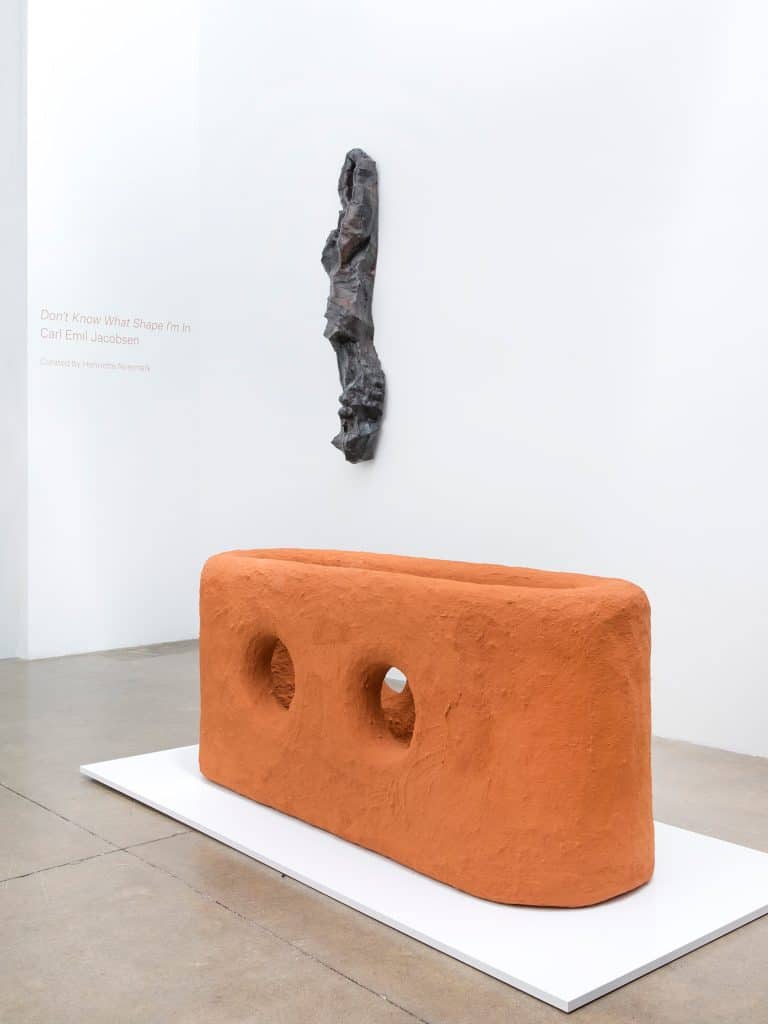 Read More