"We aim to show that Paris' art scene is unique but also open to the world."
Once a year, Paris Gallery Weekend brings together art lovers from all over the world in a celebration of the thriving Paris art scene. Since its beginning in 2014, the event has aimed to highlight the uniqueness of the Paris art scene, while at the same time opening it up to the rest of the world. We met with Marion Papillon, director of Paris Gallery Weekend, for a talk about the necessity of dedicating one weekend to gather art lovers, collectors, artists, and professionals in galleries around the city. The mission is to offer people a chance to experience galleries as lively spaces with a huge potential to bring new insights into the world we live in.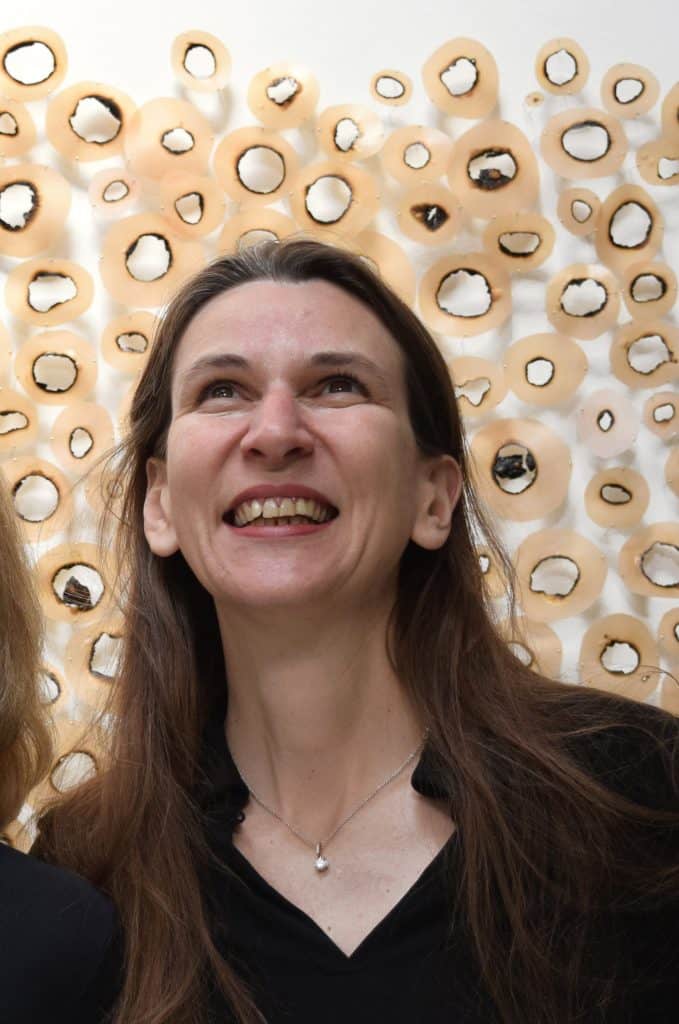 Can you elaborate on the history of Paris Gallery Weekend? What was your motivation to create this event and what is its particular DNA?
Involved in different gallery associations, I wanted to gather and federate Parisian galleries in one single event made by and for gallerists as well as the general public. These last 10 years, we have seen the establishment of more and more gallery weekends in Europe and around the world, and I felt Paris lacked this kind of event. Therefore, I decided to bring this concept to Paris and reached out to galleries to join. From the beginning, it aimed to be an international event.
How do you see Paris Gallery Weekend's current profile and its development since its foundation in 2014? What sets Paris Gallery Weekend apart compared to other gallery weekends across the world?
As I just said, I think Paris lacked an event for and by gallerists, which differed from regular art fairs. Within a few years, Paris Gallery Weekend has established itself as a strong momentum on the modern and contemporary arts scene and has a base of very loyal visitors. Inspired by Gallery Weekend Berlin, the Parisian version established itself with a strong focus on collectors. At the very beginning in 2014, we even called it CHOICES Collectors Weekend.
How was the process of mobilizing the Parisian galleries to take part and contribute to this event? Did they see a need for such an event to further boost the city's art scene?
It has changed a lot over the years. A Gallery Weekend is not an art fair, it takes time to gather gallerist to build an event together. We had to find a way to position the event the best way possible to accommodate the galleries' demands and fit the Parisian scene, which has a very rich cultural offering. It is still an ongoing process of course, but this year, the event has found its landmarks and is getting reinforced with 44 participating galleries, the biggest number we have ever had.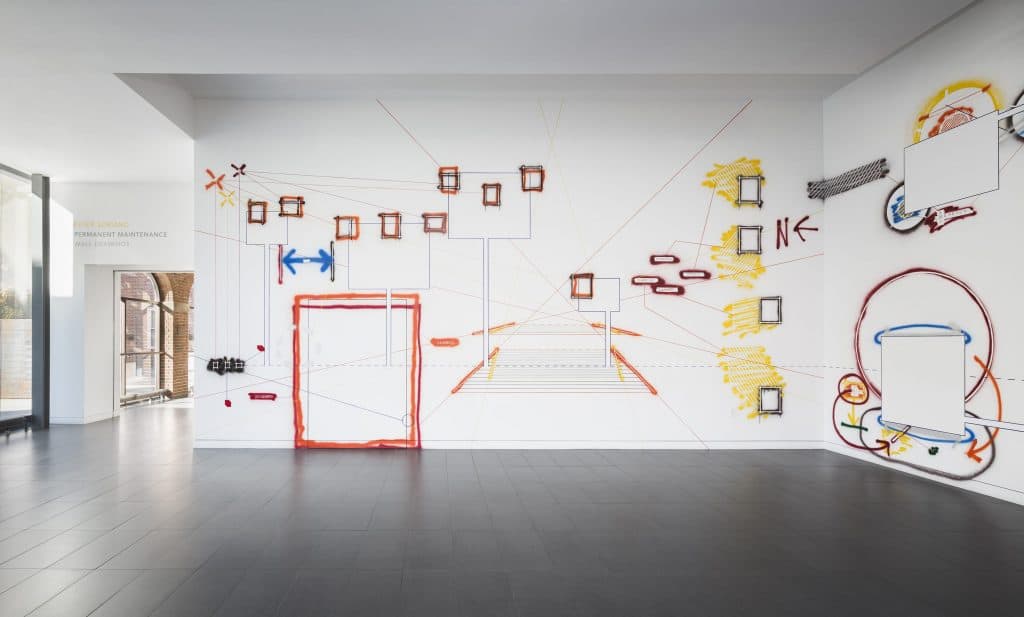 This year, you present a total of 44 galleries with a representation of 107 artists, including 61 foreign artists. How important is the international outreach for you?
It has been important since the beginning, in many ways! First of all as a way to: invite international collectors to discover and see French art scene, highlight French galleries who promote international artist well represented abroad, and focus on international artists who decided to work in France. We aim to show that Paris' scene is unique but also open to the world.
Being part of the thriving Parisian art scene with several fairs and events taking place throughout the year, how does Paris Gallery Weekend fit into and challenge the environment in which it is staged?
Paris is rich with many fairs, institutions (Centre Pompidou, Palais de Tokyo…), private foundations (Vuitton, Maison Rouge, Ricard…) exhibitions and events, and here we are talking only about modern and contemporary art but, of course, Pairs is also Le Louvre, Musée Orsay, Opéra… That is why it is important to have ONE event, once a year, that gather art lovers, collectors, artists and professionals together into the spaces of galleries. We have tied many partnerships with public and private institutions to make this event a highlight for modern and contemporary art all across the city. We also managed to find a good place in the calendar opposite of our strong fair FIAC that takes place in autumn. It is also a good opportunity for galleries to organise specific shows or events for the Gallery Weekend.
Who is Paris Gallery Weekend's main target group, and how do you seek to create audience engagement through your activities?
From the very beginning, we knew that to be successful, we needed that international art professionals and collectors to attend and support the event. Yet over the years, we came to know how important it is to integrate this VIP-group with a larger public, as event such as Paris Gallery Weekend aims also to invite more and more art lovers to become collectors. We do even target kids and families through special programs of tours and activities, because we truly believe that we have to get these people through the gallery doors and show them that they are living spaces and great ways to discover art.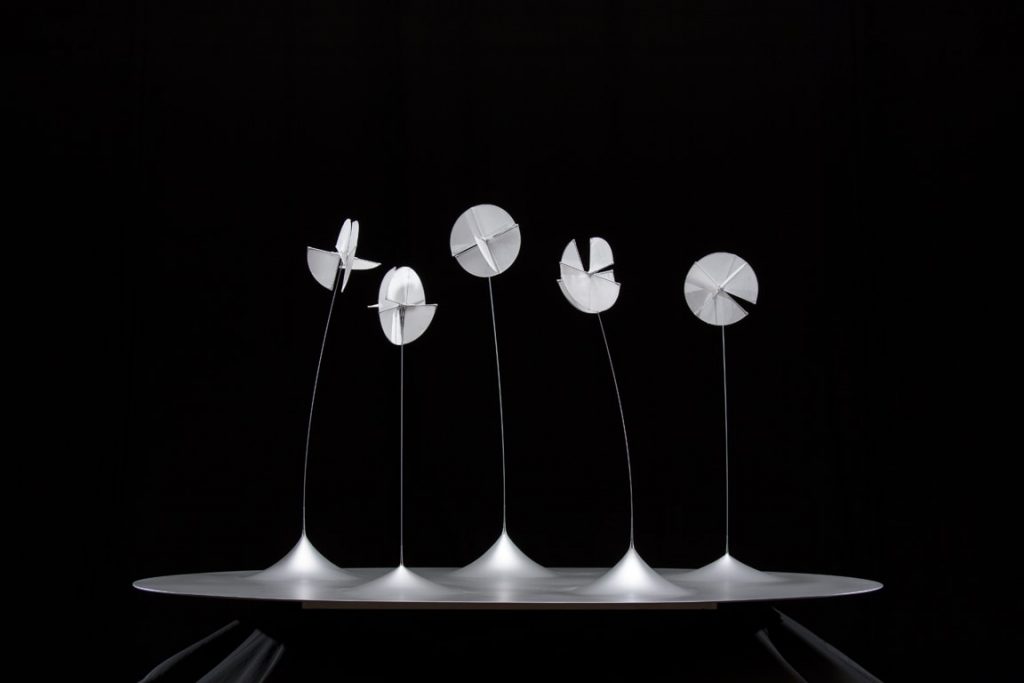 Do you strategically work towards creating synergy between major and minor players on the art scene as well as the general public? If so, how is this reflected in your program?
Yes, this is exactly how we think about our partnerships. We are very grateful for big institutions who support us, but we also like to tie bonds with more confidential institutions such as Musée de la Chasse et de la Nature that often collaborates with contemporary artists or Frac Ile de France that foreigners might not necessarily know. This way, we show our visitors, both local and international, the diversity of Paris arts scene.
In your opinion, do too few people go to galleries in general? And what do you hope for collectors and the general public to get out of Paris Gallery Weekend?
We know that the offers, the program in the field of modern and contemporary art, are so rich nowadays that galleries might be visited less than institutions, foundations or art fairs. But we believe that Paris Gallery Weekend also reminds the public that galleries are major partners of the artists. There is not a single exhibition organized without the collaboration of a gallery; It can be a lender, the contact to find a collector who owns a work, or help to the artist to coordinate a show… The gallery also contributes a lot to promote a show by its artists in any other place. Our visitors should get the chance to discover more solo or curated show in the intimate space of a gallery, and we hope they will afterwards follow the galleries' program throughout the year.
In a previous interview about Paris Gallery Weekend, you said that "It's also a way of saying to our collectors that during those three days, we are fully available for them". Can you elaborate a bit on this and how your distinctive profile distinguishes from other art events such as fairs and biennales around the world?
For artists, a show in a gallery is an important moment. Openings or special events in a gallery are ways of building closer relationships between collectors and gallerists, artists, or even works. I believe that events such as PGW is a good place to make form stronger connections and relationships and make exchanges easier. Also, it is important for collectors and professionals coming from abroad to meet French collectors and professionals in the space of the gallery and meeting the gallerist himself. For the general public too, they might occasionally feel uncomfortable entering a gallery that seems pretty empty during weekdays, especially when there is only one person behind his computer working. When you take the time to get to know more about how a gallery works, you come to understand that often it is a really small team sometimes working with a team of 10 to 30 artists. Then they might feel less intimidated and discover that they are great show behind those doors, all year long.

With more than 50 free access events, spanning from artist talks, conferences, exhibitions, openings, concerts and performances, you present a rich and diverse program. Can you tell us a bit about your thoughts on the curating of the program and your thoughts behind it?
For the general programme of Rendez-Vous in the galleries, we really leave it up to the galleries to choose what they want to organize. We invite them to make something special but it is a very natural process, where each one proposes what they feel like. With these events, we feel that the galleries are far more involved in the general event. They invite their own guests to the event, but we all collaborate to provide a rich program of events.
Working both as a gallerist for Papillon Gallery and as the director of Paris Gallery Weekend, you are quite a veteran in the art world. How would you describe the current state of the Paris art scene?
I do not feel like a veteran, but I do believe that my personal engagement as a gallerist and as a director of Paris Gallery Weekend enables me to give insights into the business of a gallery. The French market has its own characteristics, a lot of foreign artists work here too. France is still an important source of inspiration for artists. The Paris art scene is getting stronger through its rich program of exhibitions all year long. We still need to work together, galleries, institutions, and even art fairs, to give even more visibility to French artists abroad.
During this year's Paris Gallery Weekend, you will present a talk about the use of technology and digital media in the world of contemporary art. How do you, as an influential player on the contemporary Paris art scene, work with new tools in order to get in touch with a new generation of art lovers and collectors?
I believe that gallerists, professionals, collectors, artists, institutions, students, etcetera, are using more social media to look at art, to show what they are looking at, to know what others like – there is so much information available from around the world. It is interesting to discuss how we are or are not influenced by this information, and to know if the real meeting with an artwork, in the end, remain the most important thing. Let us see who thinks what! I am sure that we will discuss it again in 2 or 3 years, by then it will have changed again.
Is there something that you are looking particularly forward to in this year's program?
I will definitely focus on our visitors, collectors or not, to see if they really visit as many galleries as they can during these two days. I really hope they will understand that taking part in Paris Gallery Weekend means taking part of different tours in the city!
What are your wishes for the future of Paris Gallery Weekend and its visitors?
I hope that each participant, each visitor, as well as each gallerist, will be excited to come back for next year's edition, and will invite more people to take part in the event. I hope that Paris Gallery Weekend will gather a more and more dedicated public experiencing art during these two days. In this way, Paris Gallery Weekend will contribute to increase the attention from the public, and thus the number of supporters and collectors of modern and contemporary art in the following years.
Read More