Interview with collector Martin Nielsen
It was never a given that Martin Nielsen was to become a passionate art collector with several hundred pieces and a fiery lust for the creation of experiences in art for as many people as possible. Meet a man who dares to let go and let the art hit him hard enough to take his breath away.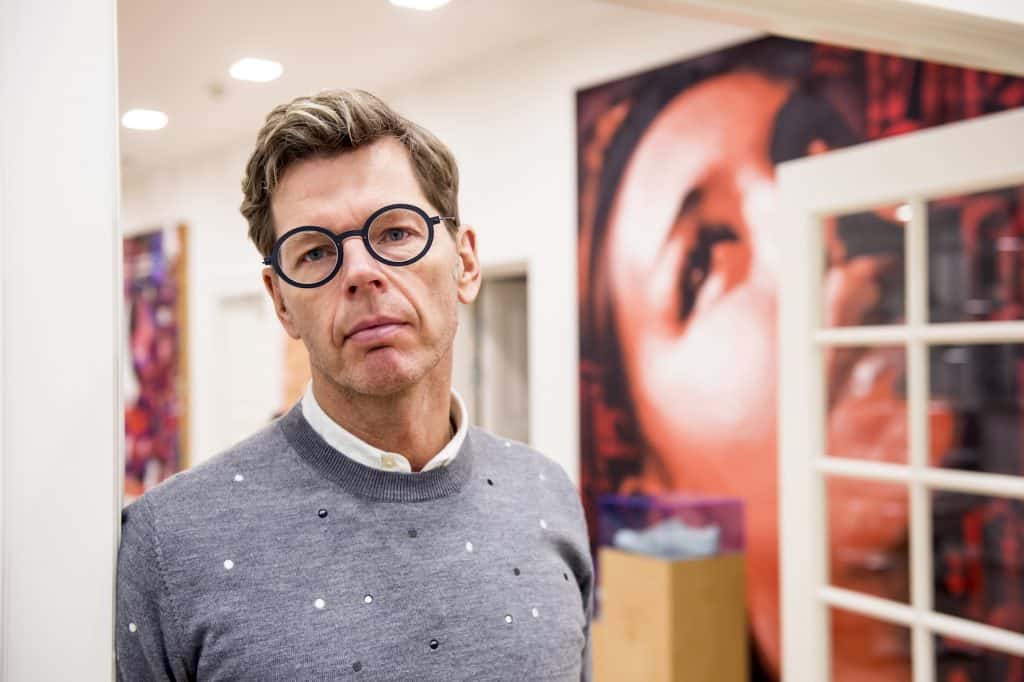 Name: Martin Nielsen
Location: Aalborg, Denmark
Collection founded in: 1994
Your way into the art scene was a bit untraditional. You did not have an interest in art in your younger years, and you did not visit and art museum until you were 25 years old. From where came this interest of yours?
The first time I bought an artwork, it was more a question of it being practical rather than interest. I had just moved into a large villa, so I had to find something new for my walls, and I wanted to try something different than the usual poster-circus. My interest slowly grew more intense. It is a bit like listening to music on the radio, which you do not really notice at first, but which you take in more and more every time you listen to it. Slowly, the song becomes a part of your own story, and art sort of works the same way. The more art I add to my collection, the more new chapters I add to my own story, and the more works I am exposed to, the more I feel like exploring nooks and crannies in the art world. I went to an art fair and met some inspiring collectors, artists, and gallerists, and that repeated again on the next fair, and by and by, art came to have a central role in my life. Meanwhile, I have become aware of art's critical potential – it can help pointing out societal problems and push agendas, and I think that is beautiful!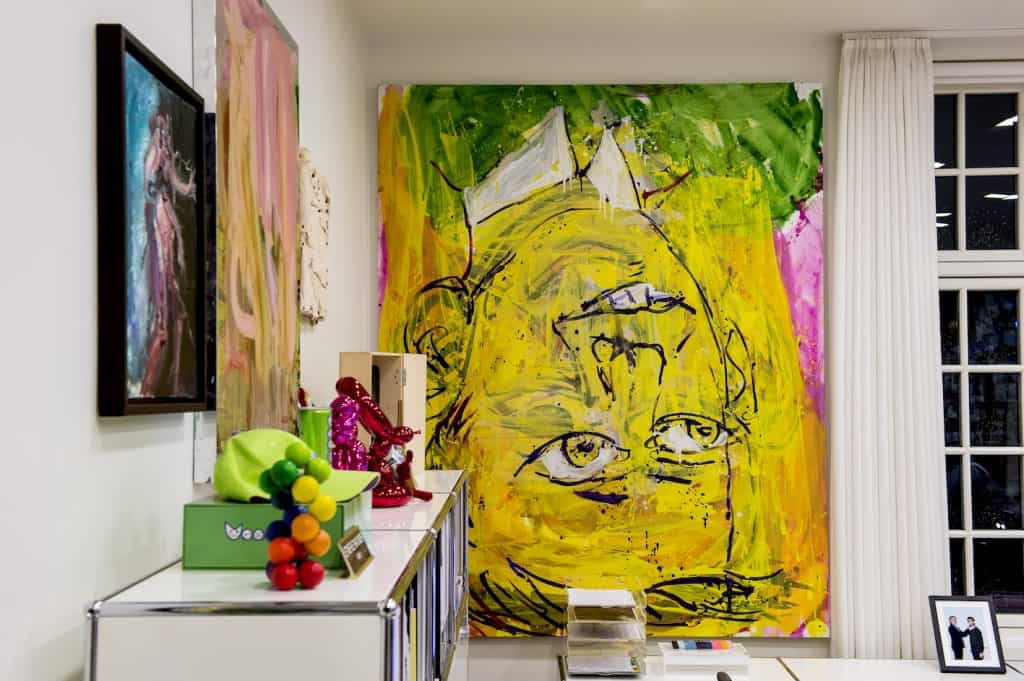 Describe your collection in three words
Unstructured, different, wild.
Do you remember buying your first piece?
I clearly remember the acquisition of my first piece; it was sort of a crazy experience. It was two pieces by Erik Bille Christiansen, which I purchased through Kent Wolfsen (owner of Galleri Wolfsen, Aalborg, Denmark), whom I have known for many years. I walked into the gallery one day just before closing time, we small-talked for a while, and the only thing he did not try to do was to sell me a piece of art. He knew me and knew that I have never had an interest in art, but during our talk, I spotted two pieces by Erik Bille Christiansen, and there was something about them, which captured my attention and was able to hold it.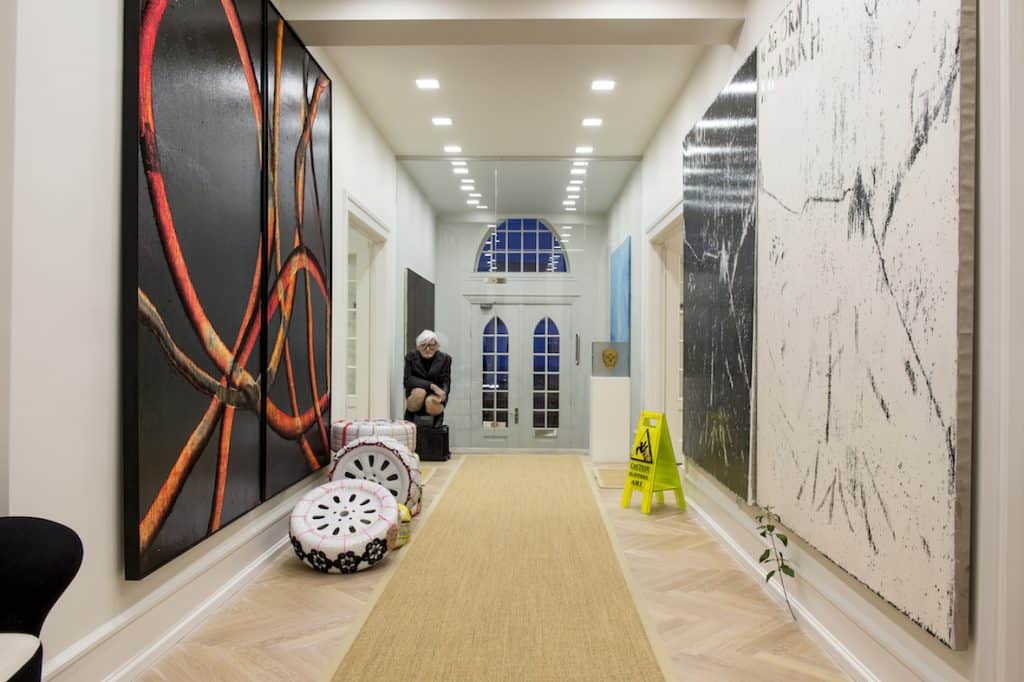 I got curious about the artist and what made him create this art, and on the way out, I realised that those pieces needed a place in our new house. It was wholly unfurnished, but within fifteen minutes, I had bought two pieces for an empty room and from that day and forwards, art was a part of my life. When I talk about it today, I still get goosebumps. Up until this day, Erik Bille Christiansen, who unfortunately passed away earlier in 2017, is the artist, who got me started. His works helped me break down the barriers to enter the art world.
You have been collecting art since 1994. How has your taste and approach to collecting changed throughout the years?
It gets wilder and wilder – not just in regard to how much money I spend on art, but also in regard to the expression I seek. I think that happens to all collectors, whether you collect watches, cars, or stamps. The threshold for when you get touched grows higher. Many art collectors consider investing and often have their eyes on the American, English, and German art market, but that is not what drives me. I have continuously collected both international and Danish art, and I find great pleasure in supporting artists in my community. That is why I visit the Royal Danish Academy of Fine Arts and Danish art fairs just as frequently as international fairs. Come March, I will visit Art Basel Hong Kong for the first time, which I have heard surpasses all other art fairs, because of their way of rethinking the fair format and designing creatively by, for example, establishing an art centre in an old fire station. That inspires me a lot!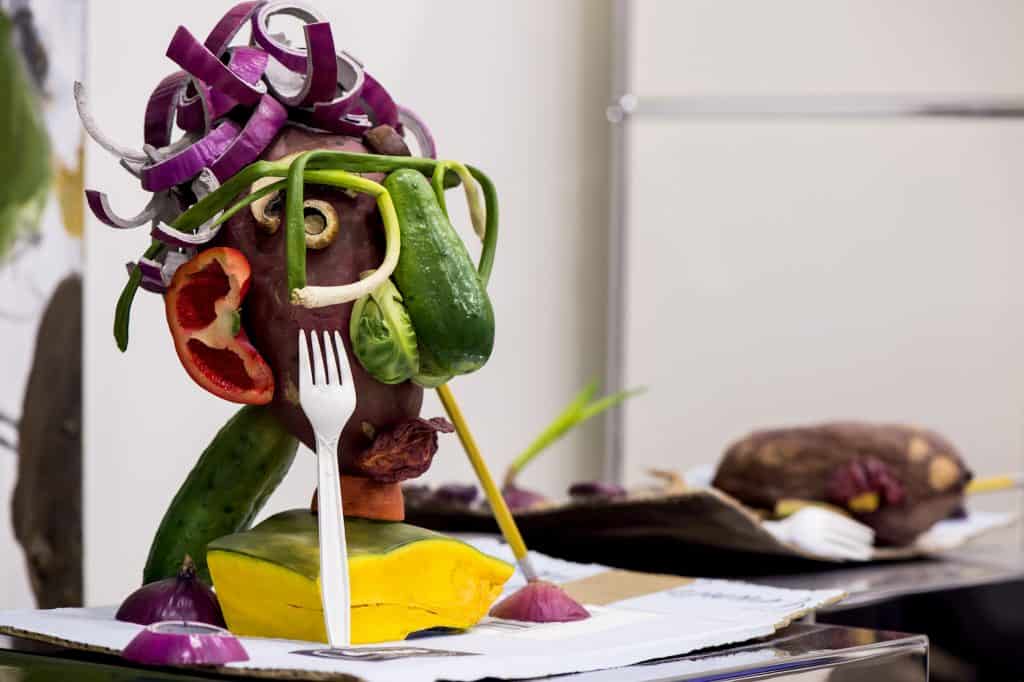 You have stated that you "breathe through art". Can you elaborate on that?
It is not as much a question of what I experience, rather, it is a question of what I allow myself to experience. You have to really feel art. A lot of art is misunderstood because people think they have to 'get it'. I allow myself to take it in – some is trivial, some will make your pulse go up, some will stay with you forever. You have to let yourself get lost in the art instead of trying to understand the artwork based on some rational circumstances. That is how I breathe. If I removed my artworks from my office, I would get demotivated. They stimulate and inspire me, and they drive my thought process forward.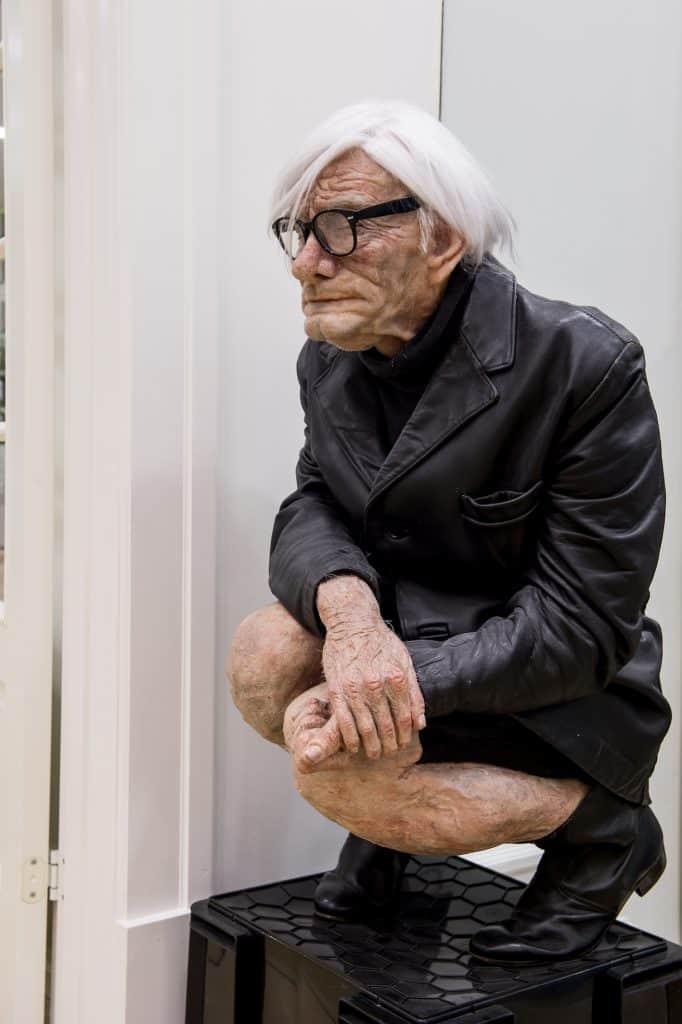 You are a promoter for a brand new, creative part of Aalborg, which, among others, will present a giant glass installation under the name of 'Cloud City' by the world-renowned Argentinian artists Tomás Saraceno. Can you tell us a bit more about the project?
The idea and vision is basically to make an international City of Art and Culture with four main pillars: art, culture, architecture, gastronomy – with art as the primary one. We will make use of the unique distillery, and we will clean up the mess to make a new foundation. The art will be the driving force and the absolute landmark will be the world's biggest permanent artwork in glass by the artist Tomás Saraceno.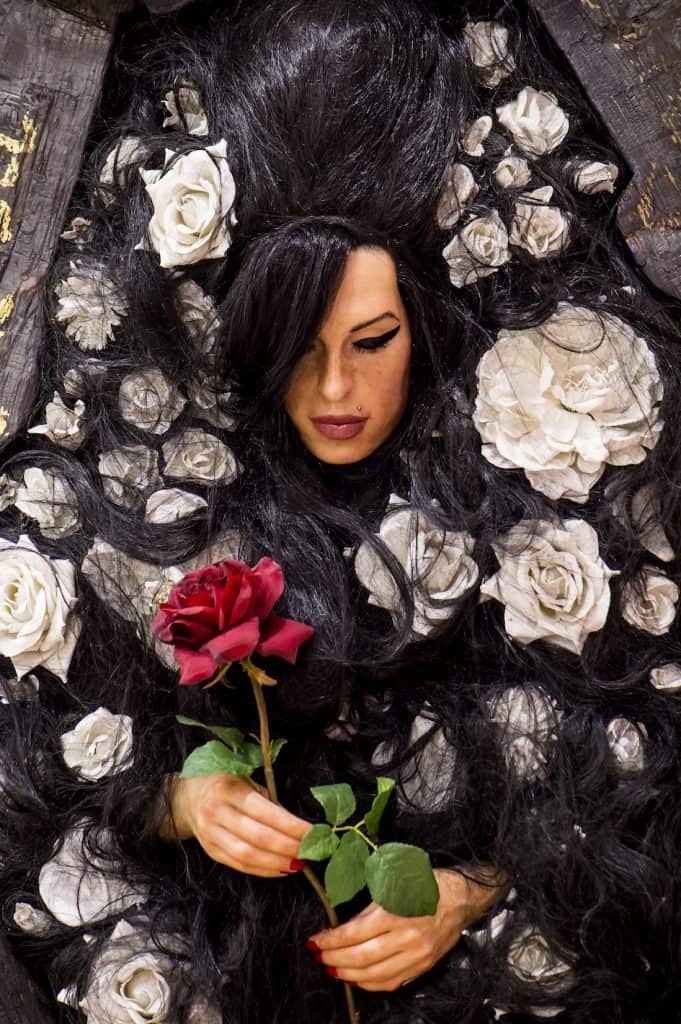 What drives you to execute a project like this?
The desire to move something and do things differently. I want to invite people to let the art move them and lead them forward towards new insights. You can establish new agendas through art, but you have to believe in its potential, dare think differently, and allow yourself to be a bit crazy. Another motivation is that I would like to do something for the region I live in. Aalborg and the North Denmark Region have never had a permanent international grip, but with Cloud City it will have a master driver, where there will be national and international visitors constantly.
Besides the artwork by Tomás Saraceno, the area will also house a new art centre. What function will the Art Center serve?
The idea is that the Art Center exists in the space between the city's fantastic museum KUNSTEN Museum of Modern Art Aalborg and the lively art center Kunsthal Nord. We will mediate international contemporary art at eye level – to children and young people too. Tomás Saraceno is the one artist in the world, who best manages to involve the audience through his art – whether that is an old art professor or a four year old girl in a pink skirt.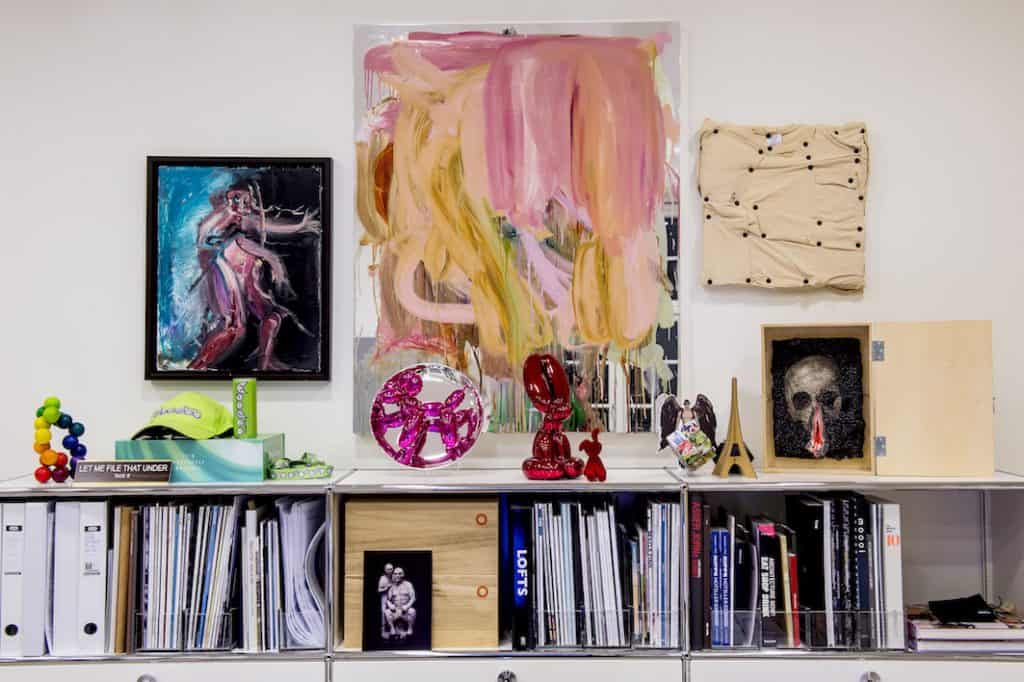 Which significance do you hope the erection of Cloud City and the Art Center will have for Aalborg and Denmark.
I believe that the project will have an incomprehensibly big significance for the city and Denmark in general. It will result in more impressive attendance figures for Aalborg and new jobs in the region. Take Olafur Eliasson's 'Your rainbow panorama' as an example, where would Aarhus be without 'the rainbow'? I am sure that there will be two versions of Aalborg – before and after Cloud City – two completely different cities. With Cloud City, Aalborg will have a brand new self-image.
We are currently in a time of political, economic, and cultural unrest and upheaval. In your opinion, which role does the artist have in our contemporary society?
Art has the ability to change things, it can be critical of society and bring inequality into focus, and it can create free space. I turn insane when politicians state that art is an expense. Art can also be a profit – both in your community and in society at large – as the German artist Joseph Beuys highlighted when he produced an artwork from African bank notes, onto which he had written "Art = Capital".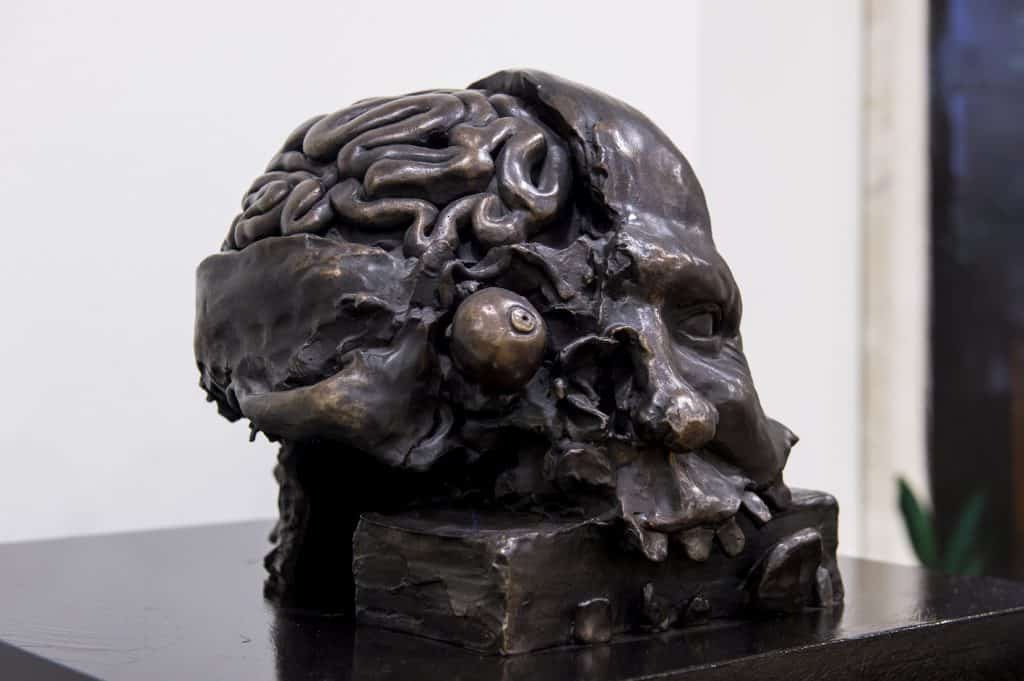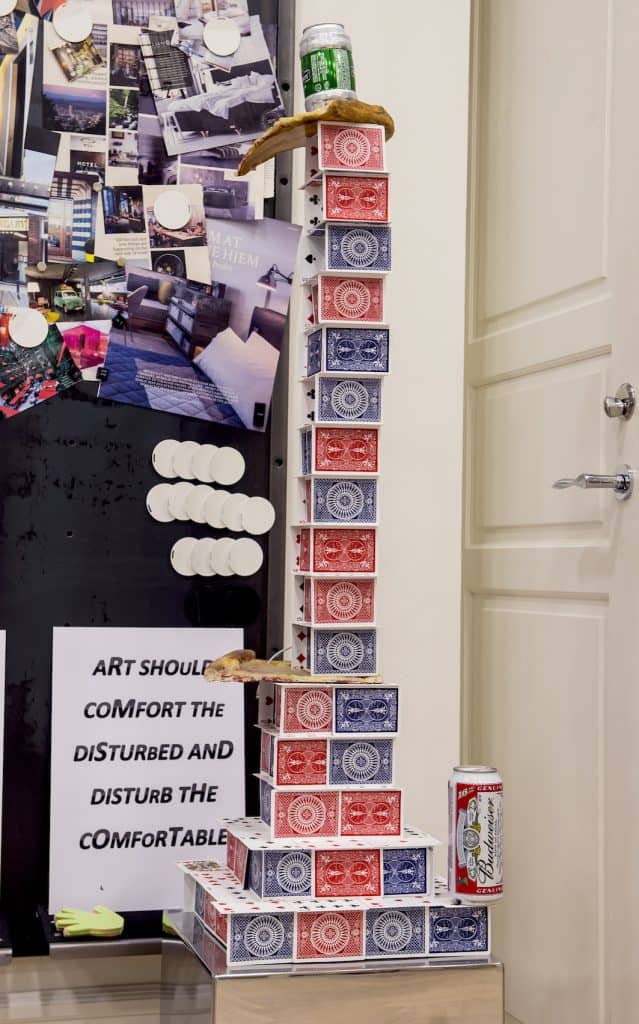 In what direction would you say the art world is heading right now?
I think art will become more qualitative experience-based  and there will be a bigger focus on science as Tomás Saracene and Doug Aitken work with, which helps make art more interactive and, in a way, democratic.
Your three top advices to new collectors
1. Listen to your art.
2. If the artwork touches you emotionally and makes your pulse go up, you should buy it. If it doesn't, don't.
3. Never buy an artwork because you think it will be worth a lot of money later. I can recommend the Nielsen-test: Would you have bought the artwork, if the price had been 20 euros at a flea marked?
Your top 3 art destinations
1. The Metropolitan Museum of Art, New York, USA
2. Louisiana Museum of Modern Art, Humlebæk, Denmark
3. Fondation Louis Vuitton, Paris, France. The exhibition 'Icons of Modern Art. The Shchukin Collection' totally blew me away. It was the most spectacular art experience of my life. It took me 10 days to absorb and be myself after that!
5 artists to keep your eyes on
1. Sergej Jensen
2. Tomás Saraceno
3. Dan Colen
4. Frances Goodman
5. Georgie Nettell