Moments in time | Interview with collector Rob Westerholm
Each artwork in Rob Westerholm's art collection reflects the contemporary moment and human condition it exists within. As he changes, his collection changes and evolves, manifesting new moments in time. For the New York-based art collector, the truly great pieces of art continue to linger and grow stronger over time. Essentially, it comes down to two things; happiness and fulfilment.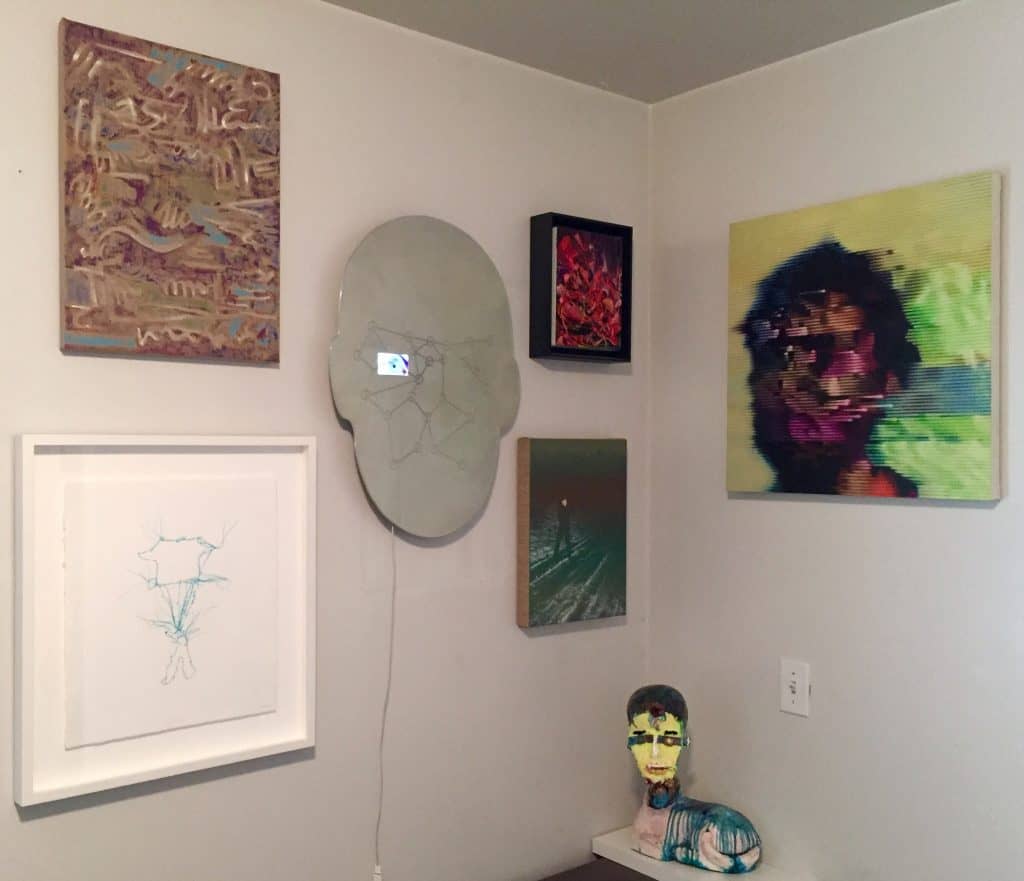 Name: Rob Westerholm
Location: New York, NY
Started collecting in year: 2009
Number of artworks in collection: 35
Name of collection: The Westerholm Collection
Instagram: @robwesterholm
How did you become an art collector?
This was something that evolved very organically and began a number of years before I purchased my first original artwork. I did not grow up with art and didn't really begin to form a lasting interest in it until I moved to London in between college and graduate school in 2003. It was during this time that I was able to experience art on a fairly regular basis while visiting the public museums and stumbling upon a myriad of street art throughout the city. As a direct result of these experiences, I purchased a number of limited edition prints during my graduate school years in Chicago that reminded me of the artwork that I had seen in London. During this time, my interest in art also increased from frequent visits to the Art Institute of Chicago (particularly the Modern Wing) and the Museum of Contemporary Art (MCA) Chicago.
It was not until I competed my Ph.D. in 2009 and started my first job in New York City as a clinical psychologist that I was able to afford my first original piece of artwork. Living in NYC for the past eight years has allowed me to spend countless hours exploring galleries and viewing institutional exhibitions. Over the last few years I have spent more time visiting artists' studios and expanding the scope of art fairs that I am able to attend. All of this has led to an ever-increasing immersion in the art of NYC and abroad, during which time my passion for collecting has only intensified and my collection has continued to grow.
How would you describe yourself as an art collector?
I am constantly doing research, visiting galleries, and pouring over images online to better inform my eye, broaden my tastes, and discover new artists. I try to balance emotion-driven decisions with well-researched planning and patience. Although I will leap at the chance to acquire a work I love, the speed of this response is informed by months if not years of prior research and pursuit. Although it can be difficult, I have always done my best to wait for the 'right piece' by an artist that I have been following. It is also very important for me to live with all the work I collect, as well as to be sure it is carefully cared for and conserved. Collecting for me is very personal and I highly value each of the works in my collection. I only acquire work that I love and have never sold (nor do I plan to in the future) any work from my collection.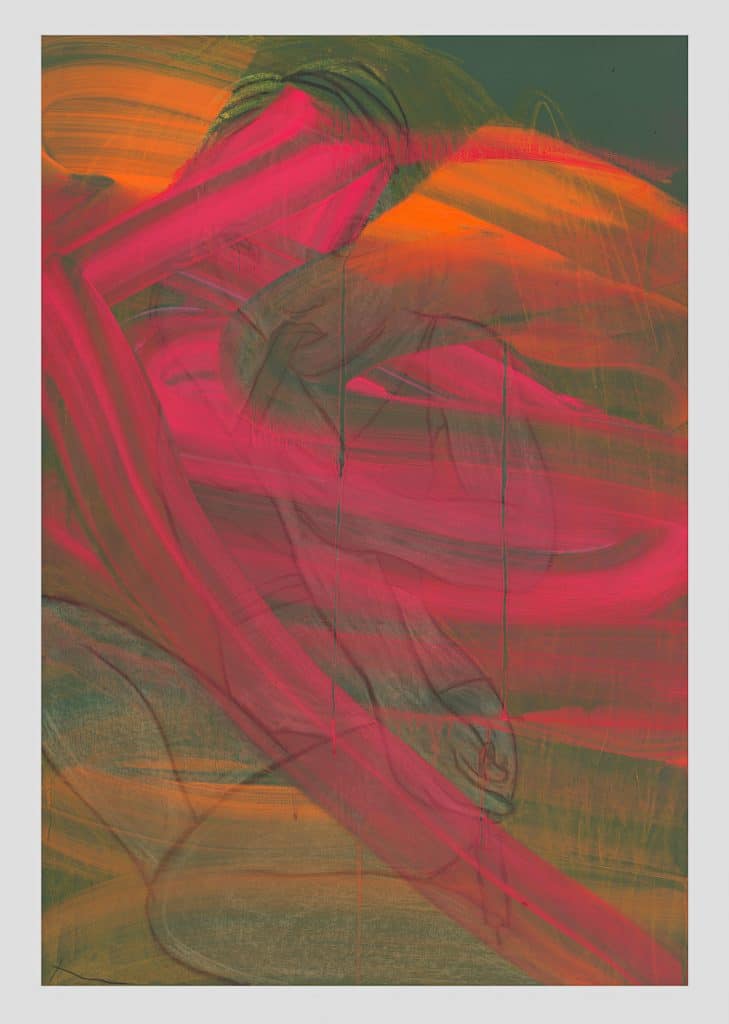 What was the first artwork you purchased?
'Xerox 35' by Paul Insect (2008), mixed media on vintage exercise book paper in a black wood frame, 41 x 31 cm. This first acquisition was a continuation of my interest in the art I had experienced in London and the limited edition prints I collected in graduate school. In fact, the work was acquired from the London-based Lazarides Gallery and the composition of the piece is a beautiful juxtaposition of street art with more contemporary figurative art (the latter of which encompasses much of the artwork in my collection).
What is the main motivation behind your collecting?
Essentially it comes down to happiness and fulfilment. Along with personal relationships and my professional career as a clinical psychologist, art collecting is a source of passion and excitement. Art collecting is more than simply a hobby, but it is not something that I pursue on a professional level either. It is an intense personal pursuit that changes over time as I learn more, my tastes evolve, my collection grows, and the associated social relationships deepen.
Art is one of the few things that one can own that changes and evolves as the collector changes and evolves – whether it is noticing new aspects of the work over time, learning more about the meaning behind the piece, the evolution of the artist's practice within the art historical cannon, or the changing dialogue between pieces as the collection is rehung and expands. Art collecting provides multiple sources of joy through learning, social relationships, the goal-driven pursuit of an artwork, and (most importantly for me) the pleasure of living with the art on a daily basis.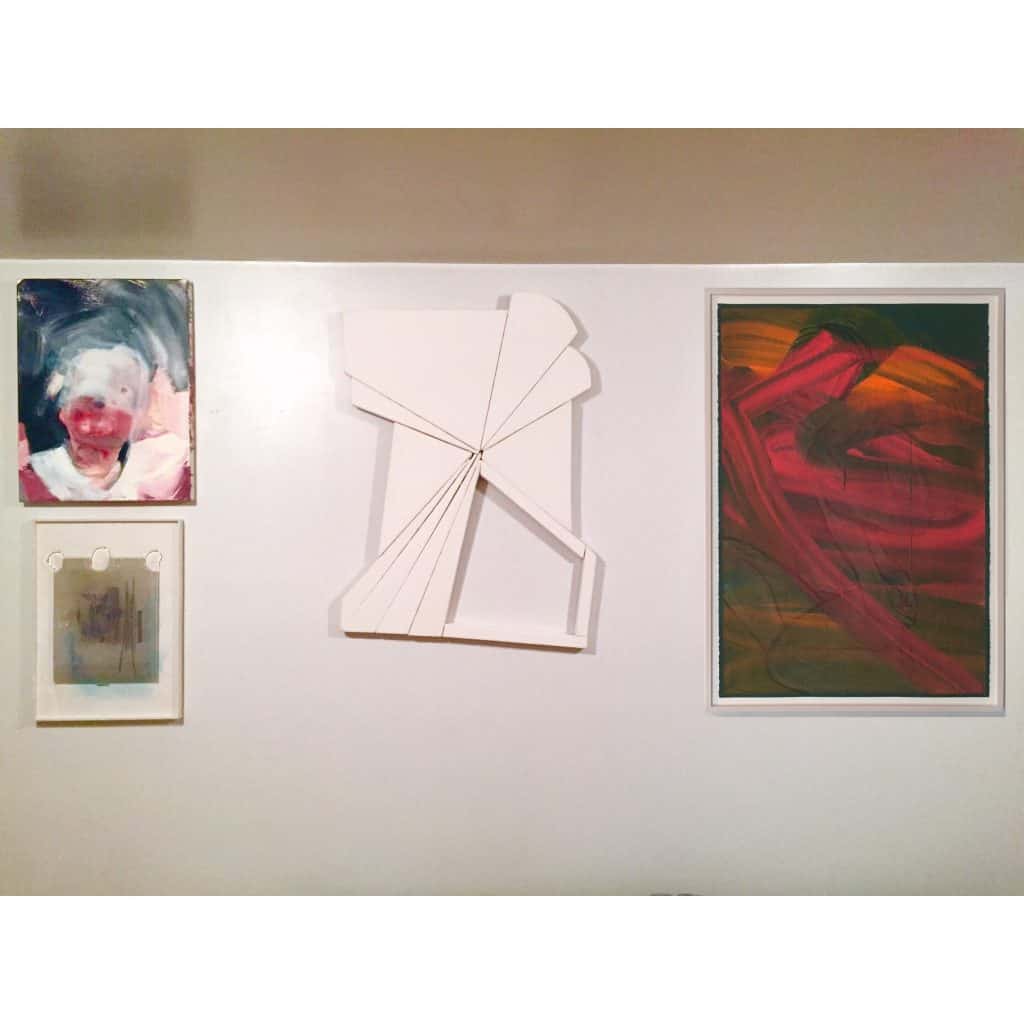 Is there any particular type of art that appeals to you or anything that unites all the works in your collection?
Categorically, all the art in my collection is contemporary and from living artists who tend to be somewhere between emerging to mid-career. The majority of the work in my collection is comprised of paintings that are figurative in style and composition. Thematically, I would say that the work examines the human condition as it exists within, and is shaped by contemporary society and technology (e.g., globalization, the proliferation of 'big data', increasing interconnectedness with decreasing interaction, life mediated through screens, the increasing speed with which information becomes irrelevant, the malleable nature of memory, perception as reality, etc.). Each artwork reflects the 'contemporary moment' in which it was created, while the collection as a whole is a personal reflection of these contemporary moments across the time span in which the collection was formed.
What considerations do you take into account before you buy a piece of art?
To a certain extent that question depends on the price point of the potential art acquisition – if the price is below a certain point, I simply buy what I love. My wife and I (as well as her parents, who are Chicago-based collectors) use the term "impulse price point" to indicate an artwork that is priced modestly enough to not be concerned if it loses its value. However, if an artwork costs a substantial amount of money I feel it is important to conduct adequate research into the artist and their work (e.g., exhibition history, institutional support, auction results, etc.). While I would never buy a piece of art that I didn't love just because I thought it to be a 'good investment', it is gratifying to know that an expensive artwork has retained or increased its value.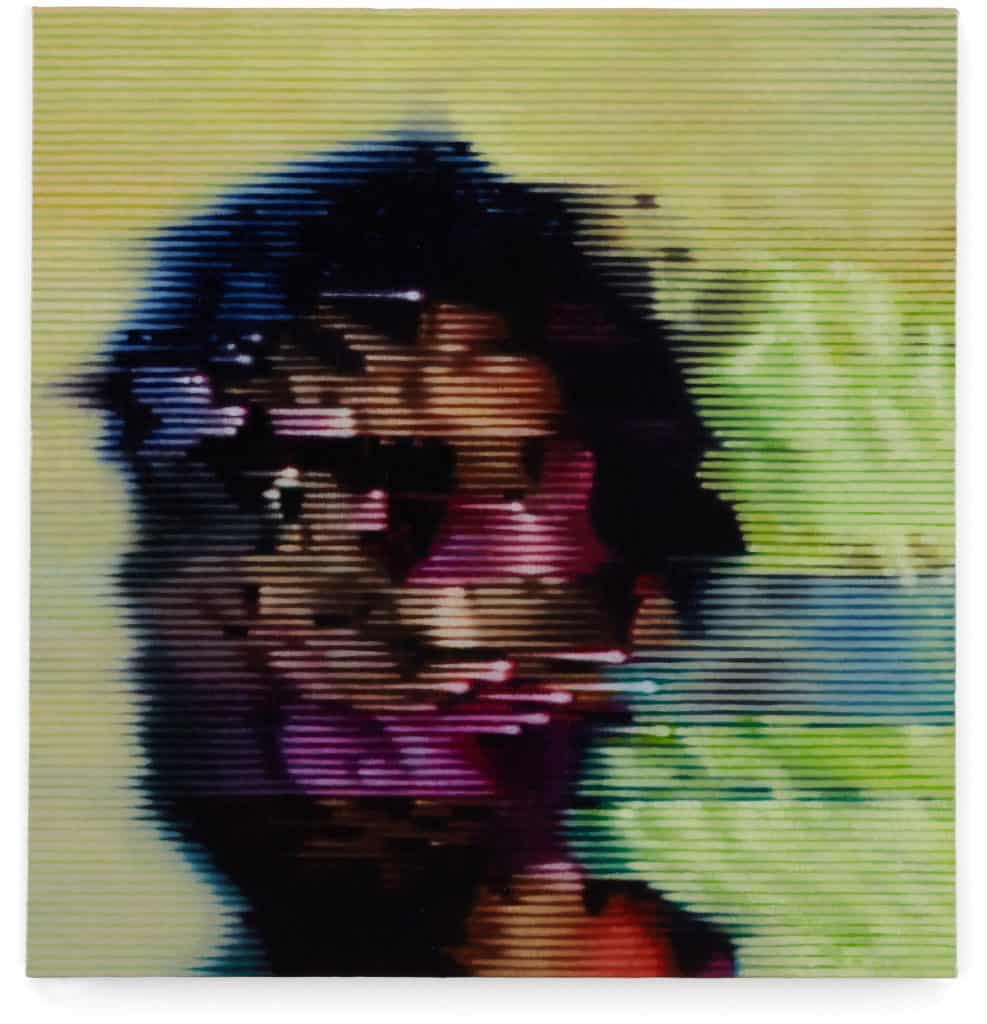 What do you enjoy the most: The hunt associated with collecting art or the joy of ownership?
While the thrill of the hunt can be quite exciting, I'd have to say that the joy of ownership is the most enjoyable and rewarding aspect of collecting. In some ways this question feels similar to how one might think about a romantic relationship: "the chase" vs. the actual long-term relationship. The chase tends to be the best part about relationships that don't survive due to any number of incompatibility issues. When it comes to those comparatively rare "meant-to-be" relationships, the chase is no less enjoyable, but it is the actual long-term relationship that is the most rewarding and impossible to replicate.
Something similar can be said for a great piece of art that you truly love and value as an integral part of your collection (as opposed to a "hard-to-get" piece that you might have gotten overly-excited about trying to acquire). If you enjoy the hunt more than owning and living with the work, you might be acquiring the artwork for the wrong reasons.
How important is it for you to meet the artist behind the artwork?
I have found meeting the artist behind the artwork in my collection to be a very rewarding experience that deepens my understanding and appreciation of the work. I truly love to learn as much about the inspiration behind the piece, the physical creation of the work, the evolution of the artist's practice, and personal insights of the artist that influence their work. In addition to this, one of the most pleasantly surprising aspects of "the art world" has been getting to meet and form social relationships with many kind, creative, and talented individuals.
When I first began collecting art, it was a very solitary experience in which I visited galleries alone and rarely felt comfortable engaging the gallery staff. However, my ongoing pursuit of art has led to a rewarding and expanding social network where it is uncommon for me to visit galleries or fairs without running into artists, gallerists, or curators that I have had the pleasure of knowing over the years. I have been very fortunate to meet most of the artists whose work I collect (and to have had online correspondence with those I haven't met due to geographic distance).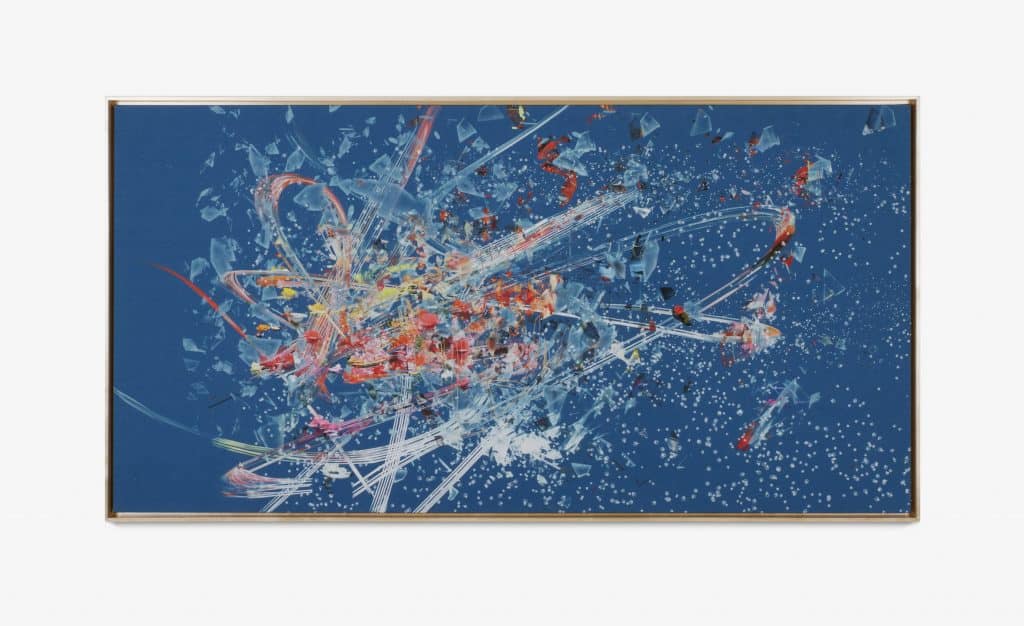 Do you have a desire to have your collection shown?
My collection is very personal and is an important part of my daily life due to the "visual dividends" it provides on a regular basis. 'Visual dividends" is a term I first heard during a course at Sotheby's and refers to the pleasure and reward one experiences when looking at their artwork. The author was making the point that while you are likely to be disappointed if you purchase art solely as a financial investment, there are other aspects of art ownership that make it a very rewarding "personal investment". I cannot think of a single day over the last eight years when I haven't stopped to appreciate and reflect on various artworks within my collection. Living with my collection provides daily joy, inspiration, and beauty, which would be sorely missed if not present.
That being said, I want the work of these incredibly talented artists to be seen and appreciated by as many others as possible. I feel that it is my duty as a collector to not only care for and conserve the work, but to share it with a wider audience – both for the career of the artist and the joy of others who would appreciate the work. I recently had the opportunity to loan my first piece to an institutional exhibition. Although I was hesitant over not being able to see the piece each day and anxious about the possibility of damage outside my home, I ultimately decided to loan the piece. While I am excited for the piece to eventually return to my collection, I am glad that the artwork is getting greater exposure and that both the artist and the institution are happy the work is included in the exhibition.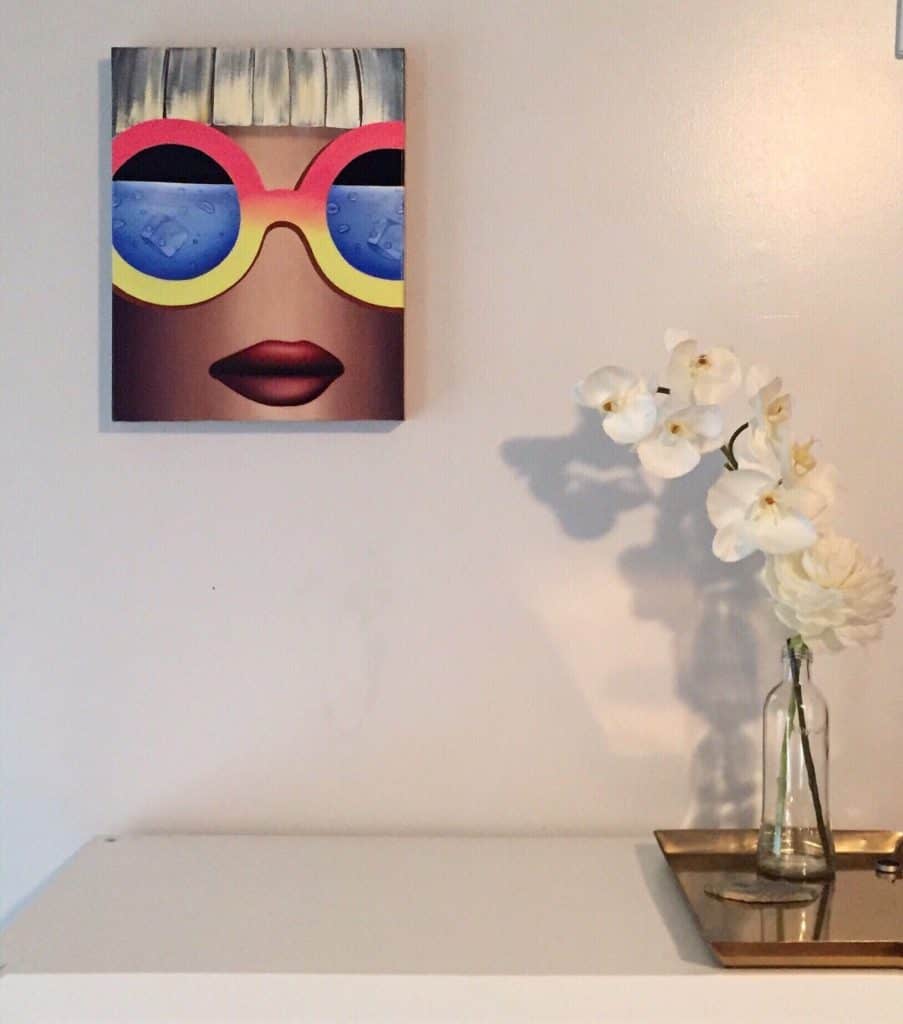 What are the wishes for the future of your collection? What would you like to see happen to it?
For all the reasons outlined above, I'd like to live with my collection for as long as possible. I would love for the artwork in my collection to have a positive impact on others long after I am gone and I would be happy if it found a good institutional home. Ultimately, the two most important things would be that the collection is well-cared for and that the work can be seen and appreciated by others.
What work of art do you wish you owned if the price tag did not matter?
"Figure with Meat" (1954) by Francis Bacon. I have had the pleasure of seeing this powerful work in-person a number of times at the Art Institute of Chicago and I have always found the experience to be awe-inspiring. I first saw images of Francis Bacon's work during my time in college, well before I developed an ongoing interest in art. I remember being drawn to these images and struck by his ability to merge the grotesque and the beautiful in such a unique and skilful manner. "Figure with Meat" was one of the first images I had seen and I have always felt it to be emblematic of Bacon's emotive and evocative style.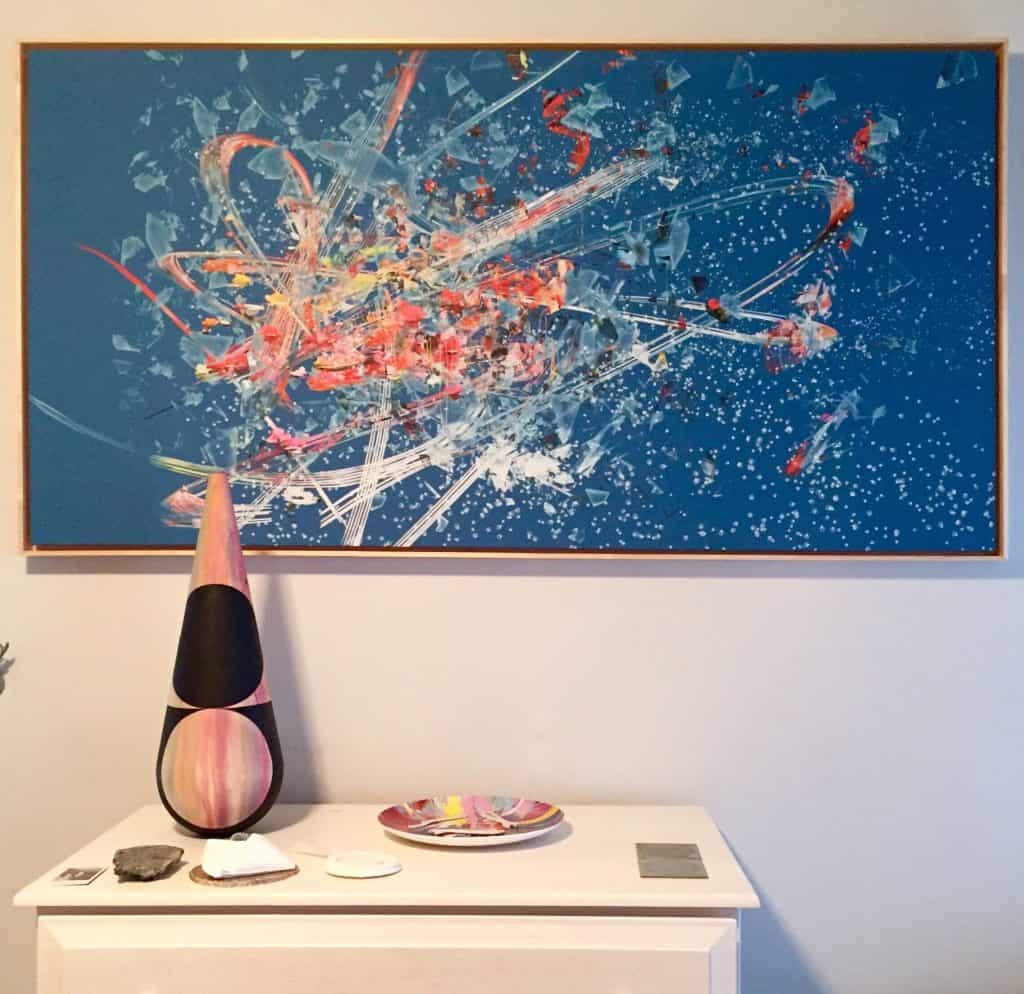 How do you know when you stand before a really great piece of art?
It is an intense visceral reaction – that lasts. I have had plenty of times where I first see a piece of art and have a strong positive reaction to the work. However, many of those times the feeling has been temporary and eventually wore off anywhere from a few hours to a couple weeks later. I find this most likely to happen during events like art fairs, where one is bombarded with work that is curated to catch the eye and excite the collector. For me, really great art most certainly does catch my eye and create a sense of excitement, but it doesn't simply fade away – it continues to linger, growing stronger over time.
What is the best advice you have given or been given in terms of art collecting?
I have heard from several more seasoned collectors that you are more likely to regret the artwork you didn't purchase that the work you did (i.e., the "ones that got away"). In terms of starting to collect, I believe it is very important to see as much art as you can (in-person ideally, but online is helpful too) in order to develop a sense of what you like, to form a knowledge base about what is available, and to hone your eye so that you can differentiate between art you like and art you truly love.