The Brussels Contemporary Art Scene Through the Eyes of Local Artist Antoine Neufmars
By Shira Wolfe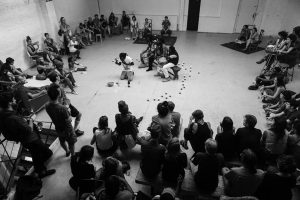 Between 6 and 9 September, Brussels will be overflowing with contemporary art. The occasion? Brussels Gallery Weekend, an event which celebrates the reopening of Brussels contemporary art galleries and non-profit spaces. Around 40 galleries are participating in Brussels Gallery Weekend, presenting fantastic shows all over the city. To help you navigate the city during Brussels Gallery Weekend is local artist Antoine Neufmars. Antoine is a performing and visual artist who runs the Brussels-based art collective garçongarçon, together with stage director Salvatore Calcagno. Fall is hectic for Neufmars: a talk at BOZAR for the European Lab Forum during Nuits Sonores Festival, a performance for Nuit Blanche with choreographer Ula Sickle, and the European tour of his latest curation GEN Z : searching for beauty in Madrid, Geneva, Luxembourg and Lausanne. Discover Brussels' vibrant art scene through his eyes, and expect to find some hidden gems that will make your visit to Brussels unique.
---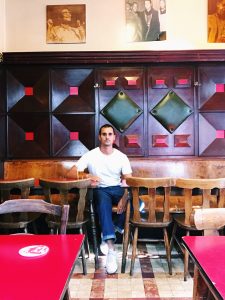 Shira Wolfe: Could you tell me some first impressions of the Brussels art scene? How does it compare to other European cities? What would you say is the best thing about the art scene in Brussels?
Antoine Neufmars: The Brussels contemporary art scene is against any form of standardisation. The other day, a friend of mine said "you can't sum up Brussels in a tweet!" The same goes for the contemporary art scene here. Many local and international artists, thinkers and revolutionaries have found a home in Brussels for uninhibited and permanent expressions. It is in the DNA of this city. What happened at De Munt Opera on the night of August 25th 1830 after the premiere of La Muette by Portici? Spectators went out into the street, screamed "Vive La Liberté" and started the Belgian revolution. That translates the spirit of this city and the people that shape it quite well.
SW: Brussels Gallery Weekend is coming up. What are the shows that should definitely not be missed?
AN: Paloma Bosque at Mendes Wood, Sterling Ruby at Xavier Hufkens, Justin Adian at Almine Rech, DARKITIS! (ENCORE + SEXES) at Waldburger Wouters and Generation Brussels at the Vanderborght building in the centre of Brussels, in the frame of the OFF program. A great opportunity to sense the upcoming signatures of young Brussels-based artists.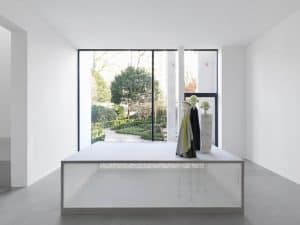 SW: What are your favourite galleries in the city? Which spaces keep you coming back again and again?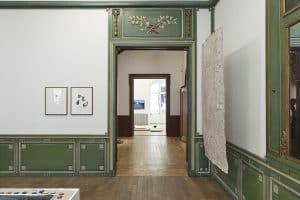 AN: Mendes Wood for an endless talk with owner Felipe Mendes while watching the best of Brazilian contemporary art and for showing my bloody moves during one their parties – FYI they are the best during art fairs! Rodolphe Janssen to endlessly watch the work of Sanam Khatibi. La Patinoire Royale because I am in shock every time I stand in the main space, and CLEARING when I am in need of radicality.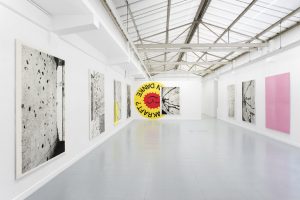 SW: What about non-profit art spaces? Is there a big scene there?
AN: This scene is bursting everyday. Brussels has something in common with Berlin: our habitats are large. So they are the perfect playgrounds for any emerging artist in search of a workspace. These non-profit art spaces are laboratories for an entire new generation of contemporary artists. We – art lovers, curators, collectors, critics – are seeking uninhibited aesthetics, freed from the anchors of the past. This dynamic of exchanges injects everyday a dose of heterogeneity in this city, and this has become its trademark. The remarkable work of La Loge, Komplot or La Vallee with its Bledarte events highlight the raw gems in Brussels. Make sure to check them out.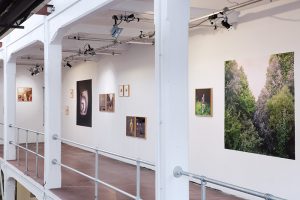 SW: Apart from great contemporary art galleries and non-profit spaces, Brussels is home to some impressive museums. Which would be at the top of your list if you had a few days to visit the city?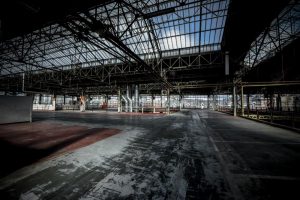 AN: The Royal Museum of Fine Arts to understand the Flemish Masters and to dive into Magritte works again. I would make a little detour to the nearby BOZAR to watch the installation by Leo Copers. I'd take a cab to La Villa Empain to witness the magnificent Art Deco architecture while discovering Middle-Eastern artists. Then, driving south to the Wiels to experience Brussels' ultimate selection of contemporary works. A little detour to Molenbeek to explore MIMA and catch my last chance to see the Get up Stand Up, Changing the world with posters exhibit. Finally, around the corner, a last stop at Kanal Pompidou, nestled in the gigantic former Citroen factory, now turned into Brussels' new hot contemporary art destination. And for a day trip, I'd go to the Delvaux Museum – my favourite Belgian surrealist painter – in Saint-Idesbald, and spend the rest of the day by the beach in De Panne.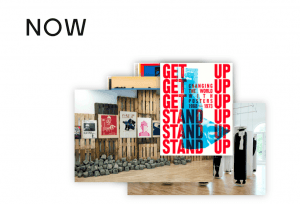 SW: I know you to be not only a big art lover, but also a lover of design! Could you share with us some of your best-kept secrets when it comes to shopping for art and design in Brussels?
AN: The everyday flea market at Place du Jeu de Balle reserves some interesting surprises, from furniture to Flemish porcelain to carpets. Don't forget to stroll along Rue Blaes to check out the Marolles' finest vintage design boutiques. Galerie Minotaure is always on my list for art deco treasure troves. For books, I go to Tropismes, one of the most beautiful libraries I've witnessed in the world.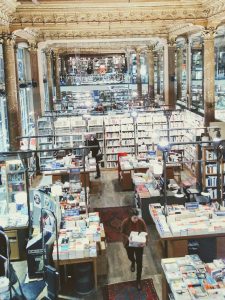 SW: If you were on a full artistic exploration of Brussels for the weekend, where would you sleep? Which hotels would fulfil your creative desires?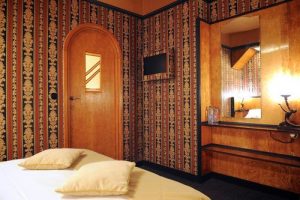 AN: Hotel Le Berger fulfils everyone's desire… For over 40 years, it was a famous rendezvous hotel. Now revamped into one of Brussels coolest destinations, I would book one of the rooms ("Ambre", "Blanche" or "Antoinette") and get inspired by the former inhabitants in order to let my creative desires explode.
SW: I love Belgian food, and there's so much on offer in Brussels in terms of both local and international cuisine. Could you share some of your favourite spots in the city?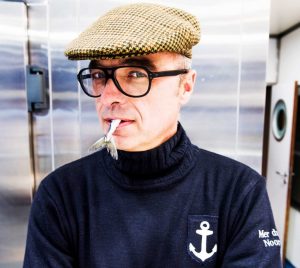 AN: Belgian cuisine is democratic, accessible to a large audience. It is an attractive cuisine because it is less stiff and formal than its neighbour, the French cuisine. And the street food scene here is delish from day to night. Usually, lunchtime is short here, so I opt for a sandwich and a soup at Claire Fontaine, or a fish on-the-go at Noordzee. And I never say "no" to a large box of French fries with Brazil sauce at Frit Flagey. At night, I keep some space for a moules marinières at Le Pré Salé or a veau Strogonoff at L'Ogenblik, my fave late diner destination after a premiere at De Munt Opera. When attending a vernissage at Rodolphe Janssen, I always book a table at Le Mont Liban, the Lebanese restaurant next door, for some moutabal, warak arish and kafta halibi.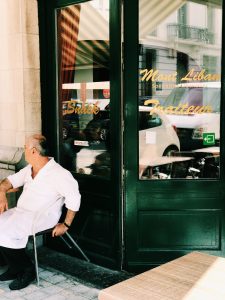 SW: Thank you so much for sharing your Brussels gems with us! Is there anything else you'd like to add about the city?
AN: Bring your K-Way, you never know what the weather could be like here!
---
Brussels Art Weekend is a great way to start off your autumn, and with this priceless insider information, your visit to Brussels will be filled with creative input from all sides! Check out the list of galleries and exhibitions at Brussels Art Weekend here. For more detailed information on Brussels' best art spaces, restaurants, bars, hotels and shops, read our Brussels City Guide for Art Lovers.