Articles and Features
The Digital High Five: Matèria, Rome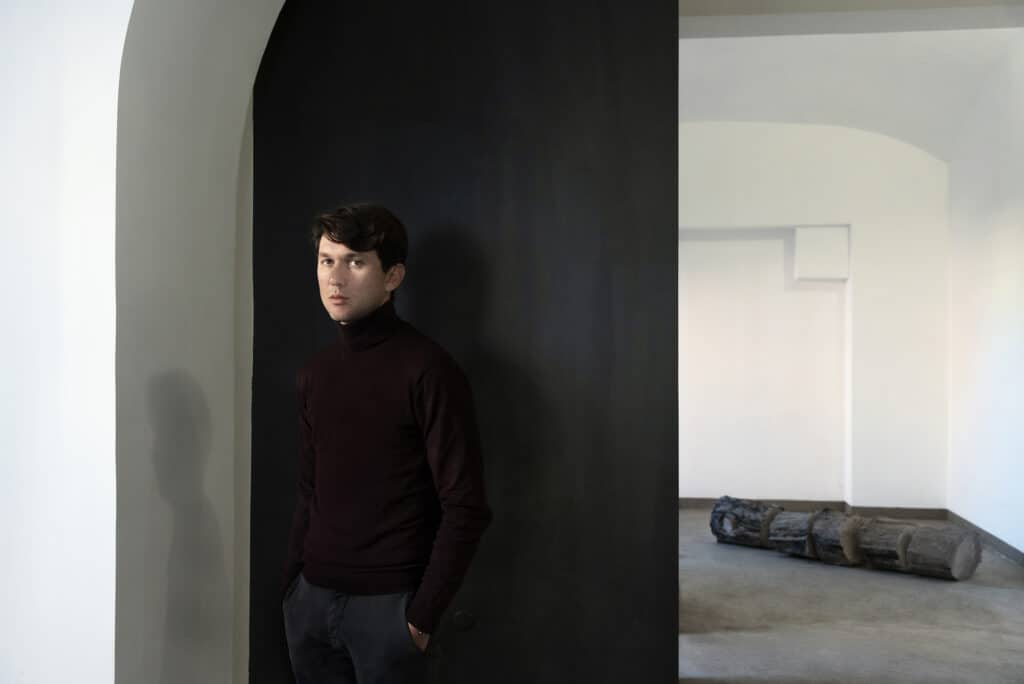 The Digital High Five is Artland's bi-weekly interview series featuring one of our partner galleries. We have created this series to connect with galleries, share insight, and shed light on initiatives that are taking place within our community.
This week we had the opportunity to speak with Niccolò Fano, Founder and Director of Matèria in Rome to talk forthcoming changes, the 2021 programme, the local art scene, and much more.
Based in the neighbourhood of San Lorenzo, Matèria proposes an exhibition programme that touches upon all aspects of Contemporary Art, with a particular focus on the role and use of the photographic medium.
Five years after its founding, Matèria is moving to a new gallery space opening on February 13 with a solo show by Italian artist Stefano Canto curated by Giuliana Benassi.
---
You are moving to a brand new gallery space, can you tell us a little bit about it? How is it going to be? What are your main expectations and concerns?
The move comes with great expectations that are counterweighted by the pressures and challenges of taking a big step forward in such an uncertain timeframe. We are doubling our spaces – reaffirming our focus on the city of Rome and its local community – allowing us to work on numerous projects that couldn't be implemented before. Our office space will be growing in size and number of people as we have our press office (UC Studio) moving in, alongside providing work stations for other members of our team.
We are taking this time, in the absence of Fairs, to work on specific artist needs, archiving and storage (both inside and outside the gallery) in order to further consolidate progress made so far and set the stage for a second chapter.
We are starting this new adventure with a solo show by represented artist Stefano Canto, set to open on February 13. The exhibition, Canto's third with the gallery, is curated by Giuliana Benassi and accompanied by the second publication produced by the artist in collaboration with book designer Fiorenza Pinna.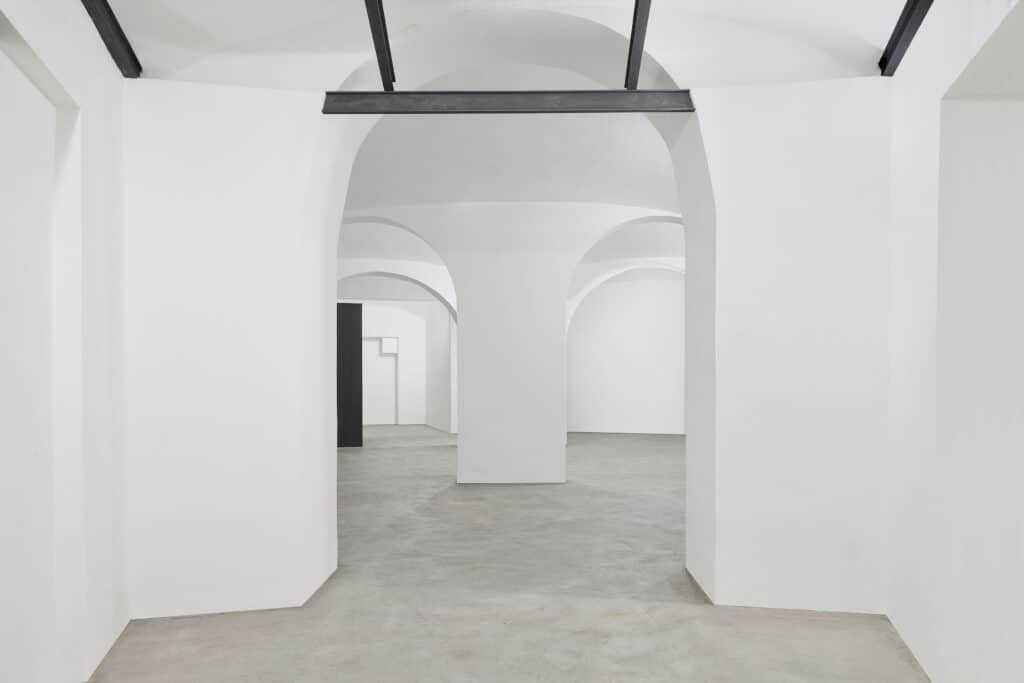 The new space will still be in the San Lorenzo neighbourhood, within walking distance from the previous location. What is the motivation behind this decision? What does the neighbourhood mean to you? Does it have a special significance?
The opportunity to move came as a pleasant yet unexpected surprise during a period that would have been hard to deal with in the absence of something substantial to look forward to. Although a change of space had been on my mind for a couple of years (we were far more geared towards an international expansion before the pandemic), the thought of having to leave San Lorenzo always played a major role in my procrastination on the issue.
After being heavily shelled during the Rome bombings in WWII, San Lorenzo has grown to be one of the last, if not the last recognisable art and cultural district in Rome.
From an aerial view of the city, San Lorenzo can be seen as an arrow wedged between Rome's Central Station driving outward into Rome's expanding and complex periphery.
San Lorenzo has a longstanding artistic tradition which is currently manifested by the huge offering concentrated in such a small area. At walking distance one can find Pastificio Cerere – a large complex with dozens of artist studios and a contemporary art foundation (Fondazione Pastificio Cerere) – Paper Room – a bookshop dedicated specialised in contemporary photography – Numero Cromatico – a dynamic collective and exhibition venue focused on the relationship between art and neuroscience – Galleria Gilda Lavia – excellent gallery showcasing contemporary art, and many more…
Stefano Canto, who's solo show opens the new space, lives and works in the neighbourhood. Amongst the many artists who call San Lorenzo home, one can find: Arianna de Nicola, Gianni Politi, Marco Eusepi, Alessandro Calizza, Cristallo Odescalchi, Leonardo Petrucci, Alessandro Giannì and Giovanni de Cataldo.San Lorenzo is filled with some of Rome's best and affordable family owned restaurants, alongside providing the setting for a a lively student ecosystem with La Sapienza University, Rome institute of Photography (ISFCI ) and Rome University of Fine Arts (RUFA) all present in with large scale structures in the area.Last but not least San Lorenzo is set to be unveiled as a formal art district under the acronym SALAD (San Lorenzo Art District) in early 2021.
The year 2020 proved to be a challenging one, how have you approached 2021? What is the gallery programme for this year? How will it take into account the current global crisis?
We are currently working towards finding opportunities and strategies to counteract the current crisis rather than retreat and wait for all of this to blow over.
At this point it is safe to predict an extended and global timeframe of uncertainty where we slowly move towards what can be defined as a new normal – with that normal being only partly up to us.
Our core gallery philosophy won't see any major changes and will proceed towards the consolidation of an average of four large shows a year dedicated to our represented artists alongside very few external projects and selected fairs when possible.
Moreover, the move to a new space and the uncertain timeframe will require us to take an even greater amount of care in how we employ our time and resources, especially when the fairs – for better or for worse – are out of the pictures.
The added floorspace and the time gained from the absence of fairs will allow us to start thinking about what projects, events and ideas can coexist and boost the core activity of a gallery. The challenge going forward will be to consolidate the foundations built in five years by maintaining a sustainable and patient long term vision, whilst also allowing ourselves to welcome new ideas that might help us define and update the gallery's function in our contemporary and future society.
Without divulging too much too early, we will be focusing a great deal of our efforts on the didactic and instructional opportunities that the gallery might offer both locally and internationally.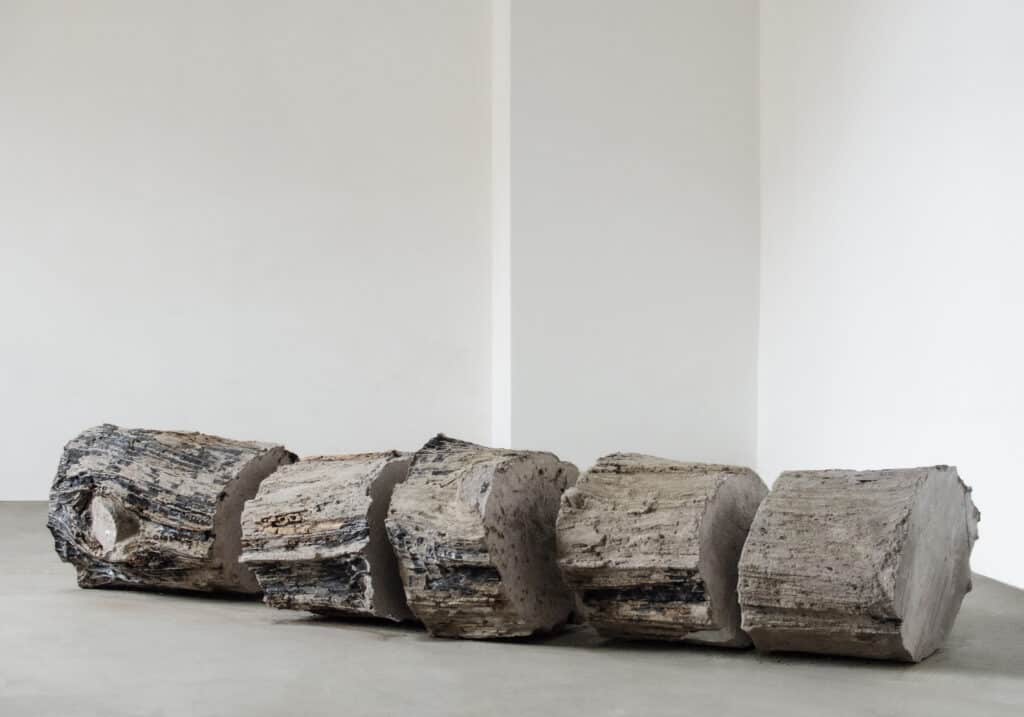 Have there been certain initiatives that are taking place in the Italian (or more specifically, Rome) art community that as a gallery you are excited to see develop and or be a part of?
Rome has been experiencing somewhat of a silent renaissance recently with a few new spaces opening, the well received Quadriennale di Roma at Palazzo delle Esposizioni, and the aforementioned imminent presentation of the San Lorenzo Art District.
Worthy of note has been the courage demonstrated by some of Rome's youngest artists who have joined forces to open Spazio Mensa in 2020 – an exhibition and studio space housed in a very large industrial complex on the outskirts of the city. Despite its distance from the center and the intermittent lockdowns, the space has managed to draw the attention of the national press by putting together an exciting programme of shows and editorial presentations. A similar tale can be told for the resilience of Spazio in situ, another artist collective space that has courageously been working for a few years on the outskirts of the city in order to be able to offer an exhibition programme alongside large enough spaces for artists to work in.
We are currently planning a few collaborative projects, two of which I am happy to preview in this interview. The first is an international residency project born out of our collaboration with Ottn Projects and BAR (Beirut Art Residency) set to kick off before the summer, more details will be released soon. The second project – set to take place in San Lorenzo – features our participation as one of the key spaces involved in the first edition of Charta, a photobook festival organised by Paper Room and Yogurt Magazine. The project has just received a national funding grant and is set to inaugurate between June and July (exact dates are tbc).
Targeting and generating audience engagement is at the forefront of most galleries' agendas. What tools or methods are you incorporating to reach and engage with your audience? Has there been a way that has been the most effective?
The implementation of high-end video content is something we have been looking at, as a tool to bridge the gap that has distanced us from our audience and from the physical relationship with artworks. Nothing in our approach has required a drastic shift, yet this might be due to the fact that the gallery has had a calculated balance between its physical and online presence since its inception in 2015, cultivating both in equal measure throughout the years.
Over the last few months how as a gallery, have you encouraged growth amongst your roster of artists and staff?As a gallerist, How have you personally been keeping motivated?
We have been very lucky to have formed a close-knit team of artists and long term collaborators with whom we have been able to dialogue and work with despite the prolonged absence from our physical venue. With our artists, frequent contact and conversations have been key; moreover, we decided to keep our exhibition program untouched despite the pandemic without having to apply cancellations or extended delays; a decision that has allowed us to stay busy and work towards what had been scheduled for all our artists.
The impossibility of being in the gallery gave us a chance to stay busy as a team and work very hard to launch Pillow Talk Platform, a project that had been in the works since before the pandemic and one we never managed to set time aside for. Pillow Talk Platform is a developing experiment entirely based around the podcasting medium, a platform where we champion and highlight the most interesting voices and ideas around art and culture, alongside providing a space for the birth, support, and development of new grassroots conversations and creators.
Season 2 of the project launches in February.