Articles & Features
The Other Miles Davis: The Paintings of the Jazz Prince of Darkness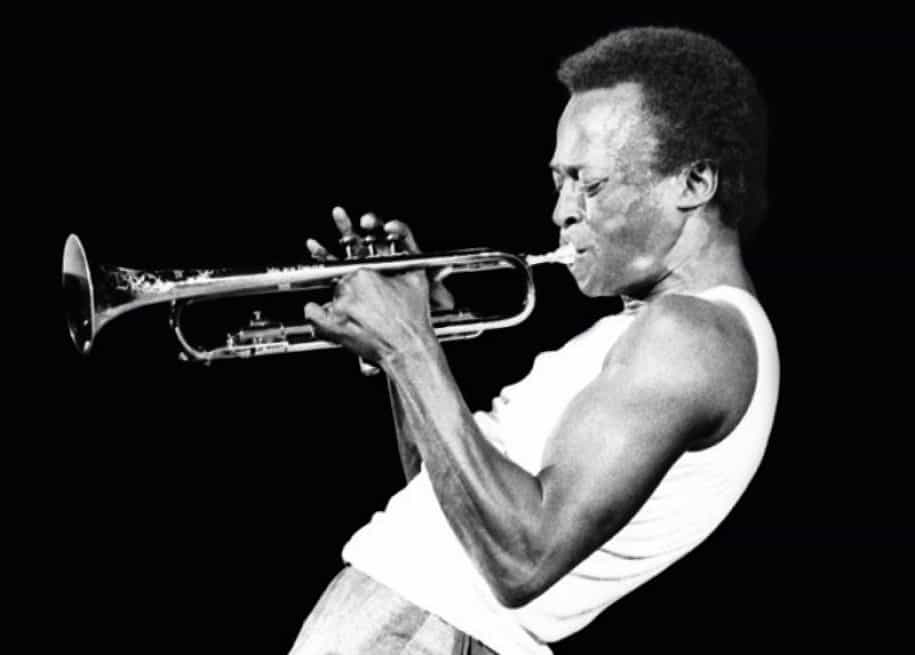 By Shira Wolfe
"Painting is like therapy for me, and keeps my mind occupied with something positive when I'm not playing music." – Miles Davis
In this article series, we explore the lesser-known output of artists who became famous for another medium or genre of art. Often, great artists wear many different hats, but break through and achieve acclaim because of their work in one specific medium. We aim to highlight the multifaceted nature of their talent by shining a light not on what they are best known for, but on the lesser-known side of their artistic production. Our last edition featured the extensive artistic output of cult director Alejandro Jodorowsky, and this week, we learn about another side of legendary jazz trumpeter Miles Davis – as a painter.
Miles Davis, Legendary Jazz Trumpeter
Miles Davis is widely considered to be one of the most acclaimed and influential jazz musicians of the 20th century, who was at the forefront of some of the major stylistic developments in jazz. Born into a middle-class family in Alton, Illinois in 1926, he started playing trumpet at the age of 13 and moved to New York in 1944 after receiving a scholarship to attend The Julliard School. It didn't take Davis long to immerse himself in the New York scene, and he began playing alongside jazz greats like Charlie Parker. He released his first album, Birth of the Cool, in 1957. Davis assembled his first important band in 1955, together with John Coltrane, Red Garland, Paul Chambers, Philly Joe Jones, and later Cannonball Adderly. At this point, Davis, influenced by the musical theory of George Russell, had begun playing in modes rather than standard chord changes, which led to his most famous album Kind of Blue in 1959. In 1968, Davis changed direction again with his electric jazz release In a Silent Way, and he pushed forward into this new territory with the release of Bitches Brew in 1969, deepening the electronic and rock elements in his music.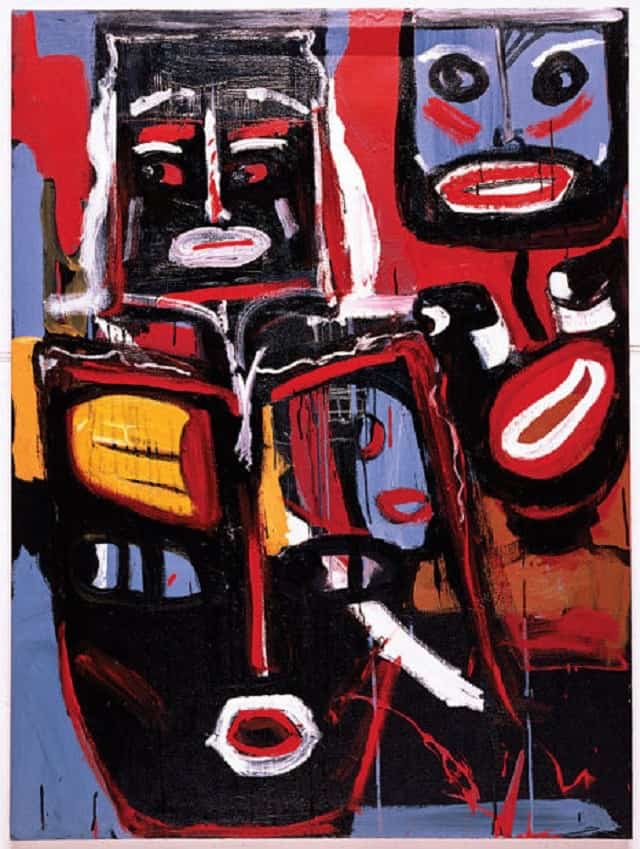 Miles Davis's Paintings
In 1972, Davis was in a car accident and disappeared from the scene for some time as he recovered from the accident and his drug problem. It was in this period of musical inactivity that he turned to painting, which ended up being a big part of the last decades of his life. He once explained: "Painting is like therapy for me, and keeps my mind occupied with something positive when I'm not playing music." He had always liked sketching and painting, but now it became a serious part of his life. He worked on his paintings every day when he wasn't touring, approaching painting with the same obsessive creativity he applied to his music. Davis's painterly style was vivid and bold, incorporating bright colours and geometric shapes, influenced by and evoking Kandinsky, Basquiat, Picasso and African tribal art. Davis was particularly interested in human faces and figures and explored these a great deal in his paintings.
"He said music is a painting you can hear and a painting is music that you can see." – Robert Irving III, former musical director of Miles Davis's band
Miles Davis and Jo Gelbard – Artistic Collaboration
Throughout the 1980s, Davis studied with New York painter Jo Gelbard, who lived in his apartment building on 5th Avenue. Gelbard recalls how when he started painting with her, Davis was still so excited by working with paints that he would layer on much too much paint, resulting in art that resembled something made by an excited child. She helped him find a more delicate and distinct painterly style, in line with his musical sensibilities. She explains: "People think of him as such a violent, dark heavy character. What he was looking for in life is this sweetness, this candy, this pink and happy light-filled space that he got lost in. It was his fantasy. It was what he was searching for and didn't have, but it was somehow in his soul."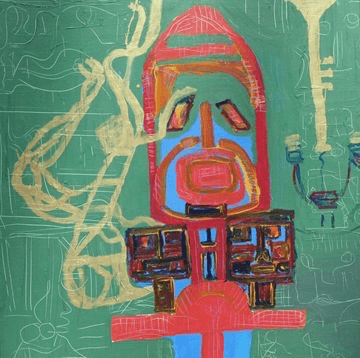 The pair would frequently create paintings together, engaging in a type of dialogue through the art, and eventually became romantically involved as well. One of the paintings they worked on together, a colourful self-portrait of Davis with trumpet, became the cover of his 1989 album Amandla.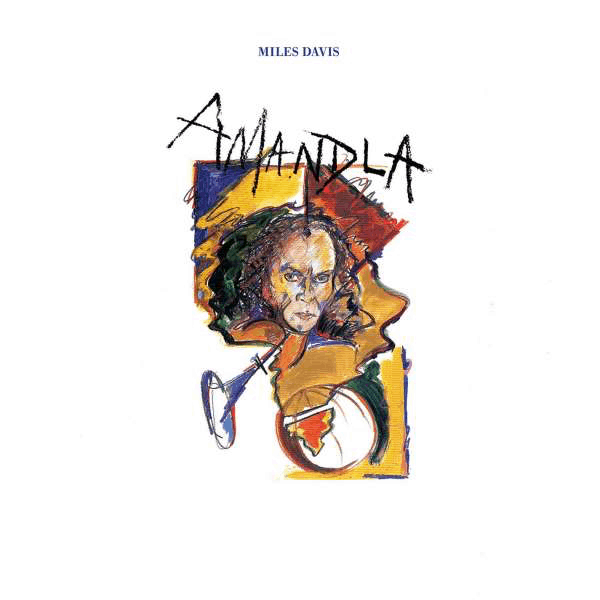 Creating Till the Very End
Davis's creative output, both in terms of music and painting, was prolific until the end of his life. As Gelbard notes: "His choice in the last year of his life was to almost accelerate the process, because he worked tremendously. He was painting a lot, he did this whole tour, he was recording, so he made almost a conscious choice to live his life full pressure until it was no longer possible." Though his paintings were not exhibited much during his lifetime, his estate has mounted several gallery and museum shows since his death in 1991. Miles Davis: The Collected Artwork was published in 2013, offering a comprehensive overview of the artworks of the great jazz musician, known as the Prince of Darkness. Robert Irving III, the former musical director of Miles Davis's band, explains the creative force running between Davis's music and his painting: "He said music is a painting you can hear and a painting is music that you can see."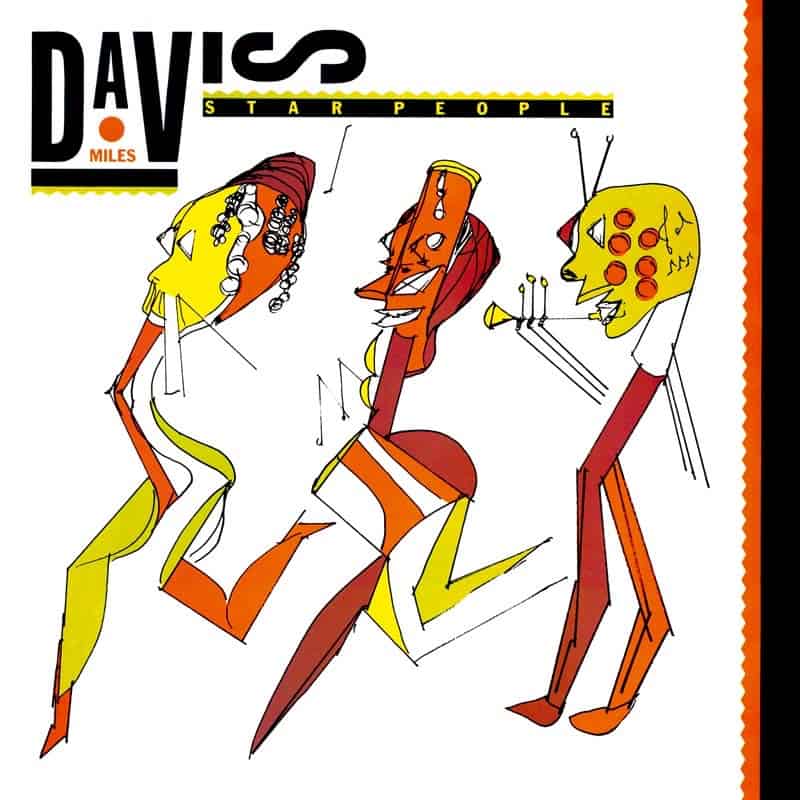 Relevant sources to learn more
Miles Davis: The Collected Artwork
Discover and Buy Paintings for Sale