Exhibitions and Fairs
5 Alternative Project Spaces Across Europe
By Shira Wolfe
"Born from the need for a dialogue between art and the languages of the new contemporary…"

NOVO
Recent developments in the gallery world show a tendency for galleries to open their own experimental project spaces, dedicated to forward-looking approaches and new talents, formats and ideas. These spaces provide galleries with the opportunity to take more risks and explore new concepts and juxtapositions in interesting spaces. We take a look at five alternative project spaces connected to our partner galleries across Europe.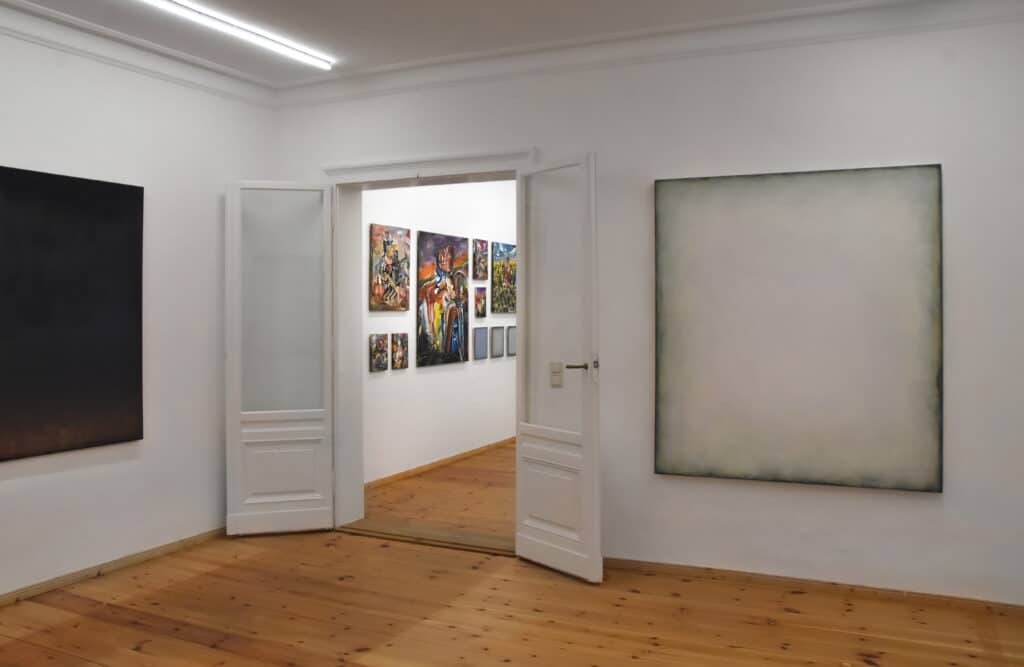 1. Schindler LAB
In March 2021, Galerie Schindler in Potsdam, Germany founded their new experimental project space Schindler LAB. Through monthly rotating exhibitions, established and emerging artists from Berlin and the surrounding areas are presented. The space is focused on showing cutting-edge group exhibitions that aim to challenge the status quo of the arts in Germany's Brandenburg area. All exhibitions are curated by Sandra Schindler and Vanessa Souli.
Currently on at Schindler LAB is a duo-exhibition with works by Tanja Selzer and Simone Westphal. Both painters play with erotic motifs set against a natural backdrop. Enter the viewing room and see the artworks here.
2. 68projects
68projects was founded by Berlin-based Galerie Kornfeld, as a project space designated "for all things new, foreign and familiar." The space is also an international artist residency programme welcoming artists from around the world, both young and established. 68projects collaborates annually with Villa Aurora and the Thomas Mann House.
Until July 31st, 68projects is exhibiting a long-term photography project by Walter Schels, titled "TRANS". The series includes 27 portraits of transgender people throughout their period of transition. The subjects chose how they wanted to be presented, and at which moments. Take the 3D tour above to explore the exhibition.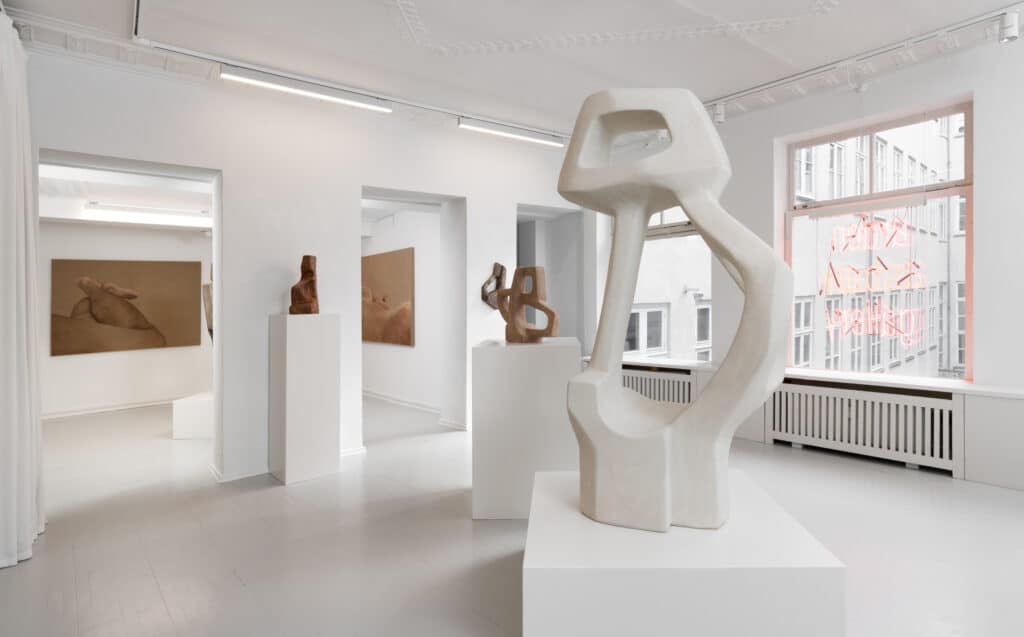 3. Arden Asbæk Gallery
Arden Asbæk Gallery is a contemporary art project space situated on top of Martin Asbæk Gallery in Copenhagen. It's an experimental and fluid space offering a wide range of multiples, editions and sculptures and presenting new and emerging talents, formats and ideas.
In 2021, Arden Asbæk Gallery launched PLATFORM, an exhibition concept presenting four curated exhibitions every year showcasing Danish and international artists across genres and media. The inaugural PLATFORM exhibition, Looking at me looking at you, ran from March 1st – May 1st and is viewable in 3D here.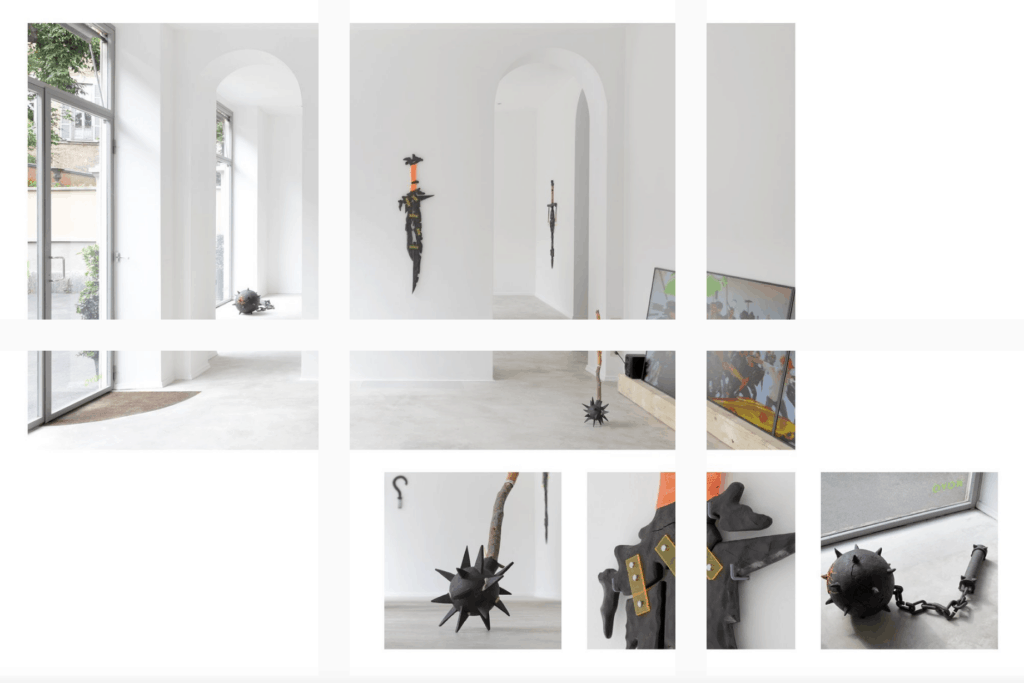 4. NOVO Projects
Eduardo Secci Contemporary is known for its innovative, cutting-edge exhibitions. This spring, the Florence-based gallery announced the opening of NOVO, an autonomous space, physically and conceptually, dedicated to artistic experimentation and contemporary media. Born from the need for a dialogue between art and the languages of the new contemporary, NOVO is an incubator of ideas that encourages the work of young artists and their future potential developments. A second location has opened in Milan on June 3rd.
Through July 31st, NOVO Florence is exhibiting Chris Hood's works in the exhibition Sparks, while NOVO Milan is currently hosting the solo show of Theo Triantafyllidis, Radicalization Pipeline, which draws inspiration from video games and the recent civil disorder in the United States. Snippets of the show are fittingly curated on the NOVO Instagram page.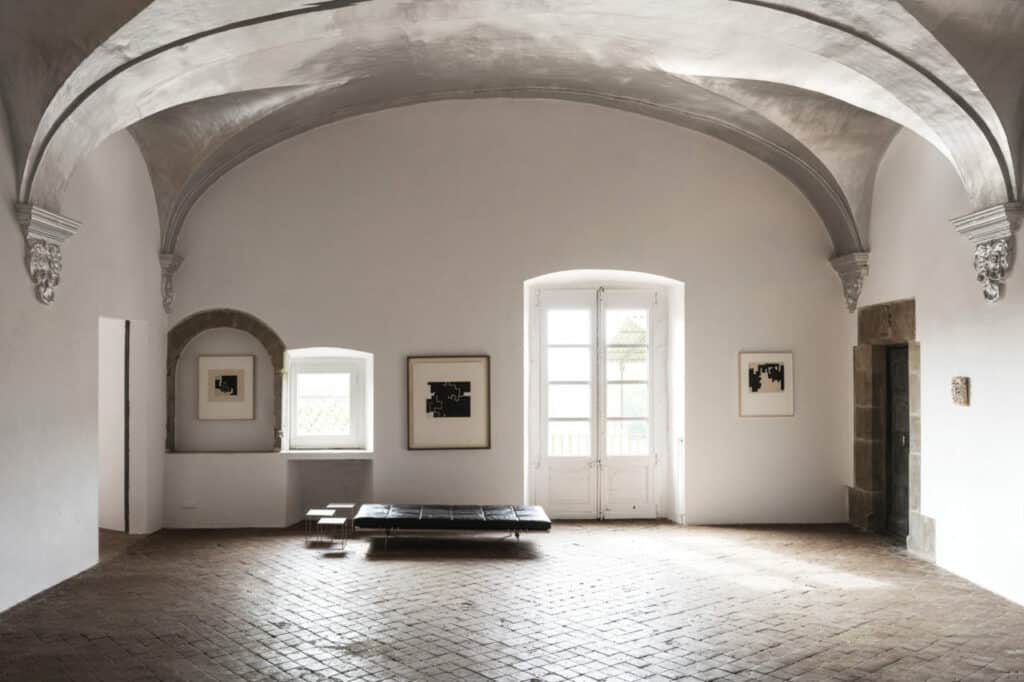 5. Palau de Casavells
Alzueta Gallery is a contemporary art gallery in the centre of Barcelona, located in an old textile factory. The gallery stands for modernity, radicalism, transformation, ideas and the politics of change.
Its summer project space is Palau de Casavells, a large 16th-century farmhouse in the Catalan Empordà countryside. Palau de Casavells generates its own exhibition program with the artists of Alzueta Gallery, as well as in collaboration with other institutions and artists. The focus of this project space is to bring contemporary art into the calm retreat of the Catalan countryside, and juxtapose it with antique furniture, creating a situation where people can calmly discover new relations between art and its settings. Palau de Casavells also offers an artist residency programme, allowing artists to stay and work in situ.
Relevant sources to learn more
The Unusual Gallery: Discovering Art in the Strangest Places