Articles and Features
Brassaï: The Eye of Paris
By Shira Wolfe
"Brassaï is a living eye… his gaze pierces straight to the heart of truths in everything."

Henry Miller
Brassaï (1899-1984) is one of the most important 20th-century photographers. His body of work, documenting high and low society in Paris between the two world wars, influenced many photographers to come. One of the first contributors to the idea of vernacular photography, blurring the lines between street photography and fine art. From strangers to famous artists, he captured the full spectrum of Parisian life in the early 20th century.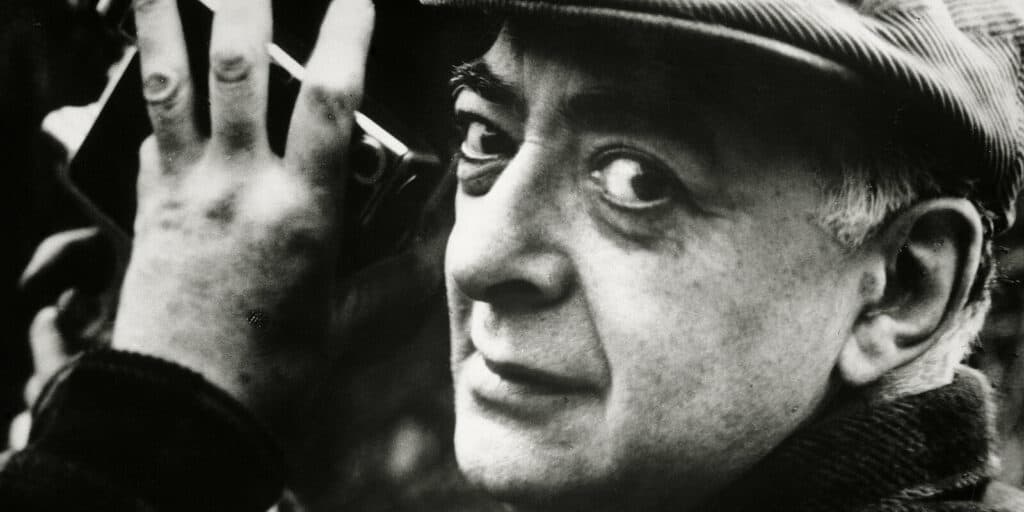 Becoming Brassaï
Brassaï was born Gyula Halász in 1899 in Brasov, Transylvania, a part of Romania which at the time belonged to Hungary. He adopted the name Brassaï after his hometown when he definitively moved to Paris in 1925. When he was a little boy, his father, a French Literature professor, took a one-year sabbatical in Paris taking the young Halász with him. Already then, he was enthralled by the city which would become his home years later, enchanted by its landscape and characters. In 1917, he enrolled at the Academy of Fine Arts in Budapest, planning to move to Paris after his studies. However, the First World War would shatter his dreams: he was enlisted to serve in the Austro-Hungarian army and had to move to Berlin. After 1918, the citizens of formerly hostile countries were banned from entering France, so he enrolled at the Academy of Fine Arts in Berlin-Charlottenburg. While in Berlin, Brassaï met artists of the calibre of Kandinsky, Kokoschka, Jean Pougny and Larionov. Mainly preoccupied with painting at the time, he was only introduced to photography when he finally managed to move to Paris in 1924.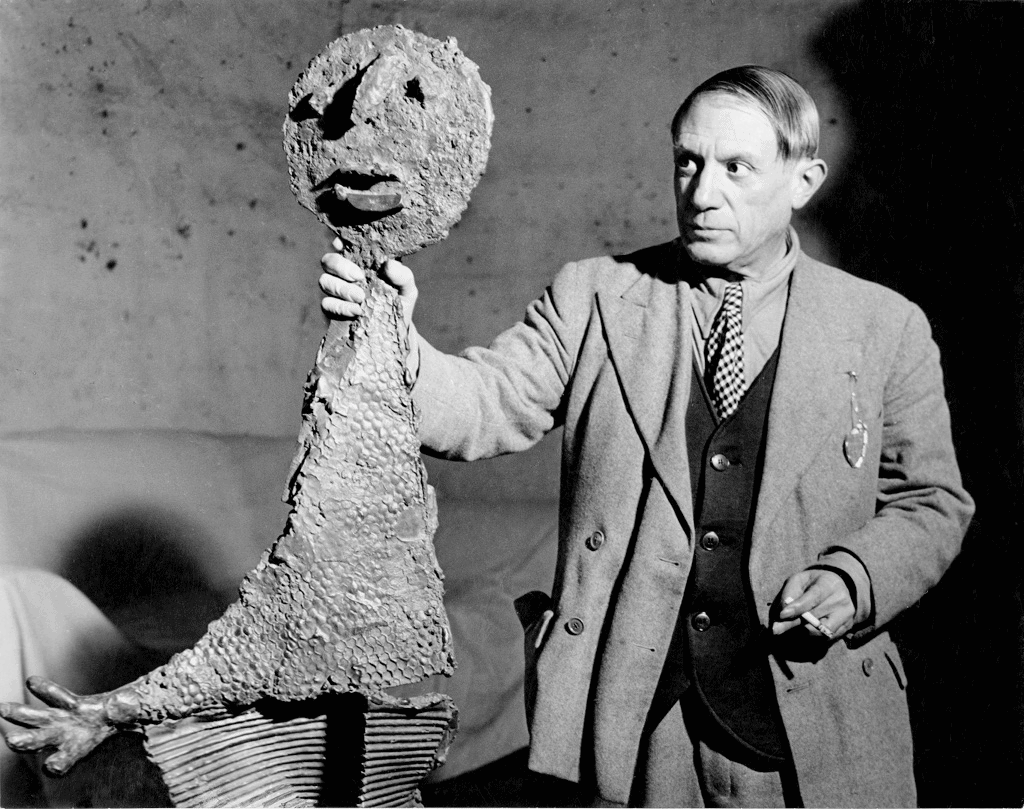 Journalism and Photography
In Paris, Brassaï got his first job as a journalist. This allowed him to earn a living while continuing to paint, sculpt and draw. He first came into contact with photography in the 1930s when the art magazine Minotaure was founded. He was asked to photograph the studios of artists, and also took photographs of nudes and busts for Minotaure, which resembled his drawing and painting. In this period, he was introduced to Picasso and asked to photograph his sculptures, which led to a close friendship between the two artists. Brassaï soon realised he was more interested in pursuing photography than painting, and he started gaining more acclaim as a photographer, becoming sought after photograph the likes of Carmel Snow, Braque, Giacometti and Le Corbusier, to name but a few.
"Night does not show things, it suggests them. It disturbs and surprises us with its strangeness. It liberates forces within us which are dominated by our reason during the daytime."

Brassaï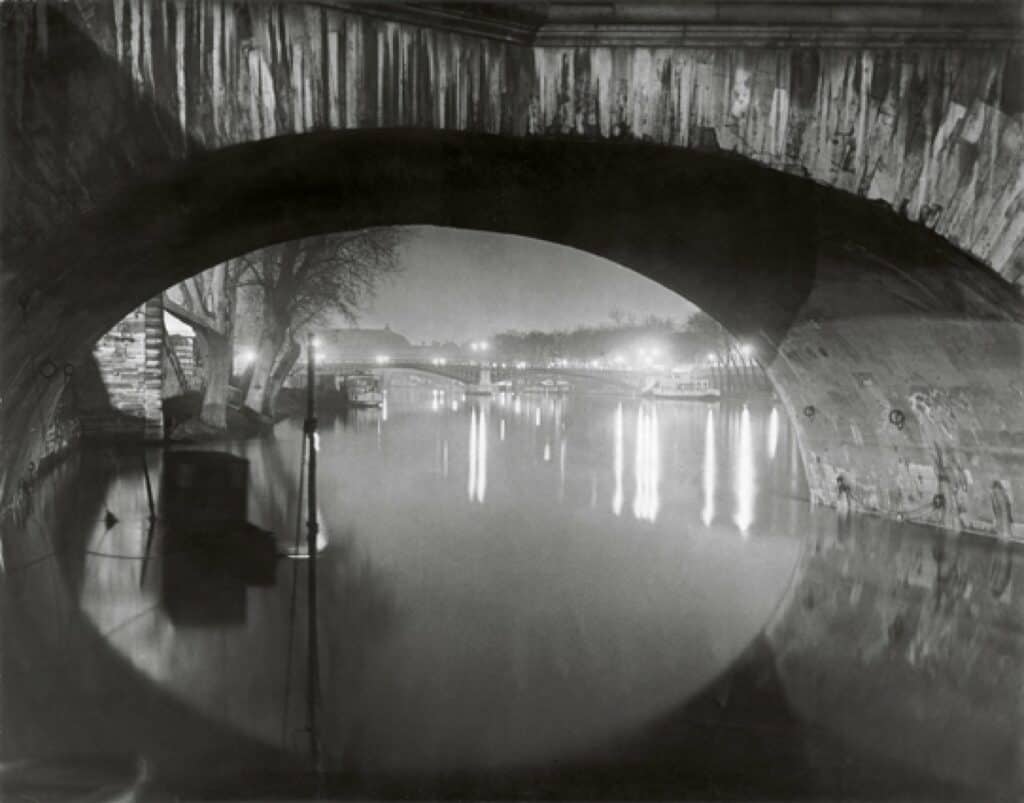 Paris by Night
Brassaï was particularly enchanted by Paris by night, and his fellow Hungarian André Kertész helped him at the start of his photographic explorations of this darker version of Paris. Brassai's main technical issue with photographing at night was the light given off by street lamps. These lights photographed at night would become too stark against the black of the night. He wasn't satisfied with the emulsions developed to deal with this and felt they were not able to recreate his vision. Over time, he found ways to avoid those light halos by capturing walls, trees and bridges in the frame to mask the lights and instead create a blurred, indirect lighting. He also found that working in rainy, hazy weather worked the best to absorb and reflect the light in the way that he was after, creating the moody, expressionistic and mysterious atmosphere that he experienced himself out on the deserted, dark streets of Paris. To gauge the shutter time, he would smoke cigarettes. When policemen would question him, thinking he was out to commit some crime, Brassaï would show them some prints that he always carried with him to assure them it was art, not crime that he was after.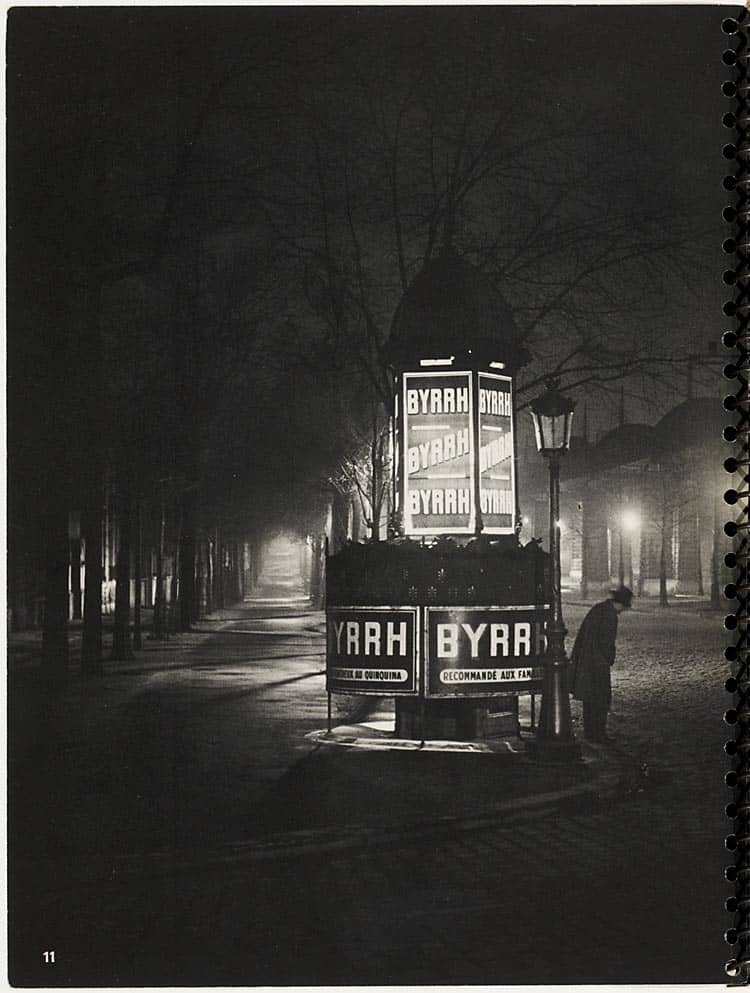 Brassaï compiled his first photography collection in 1933, in his book titled Paris de Nuit ('Paris by Night'), which explored the characters of the city's underworld – madams, prostitutes, transvestites, criminals, opium dens and music halls. Many photobooks were to follow Paris de Nuit, including a book in 1960 about the graffiti on Parisian walls, which he had been documenting in his photographs since the '30s.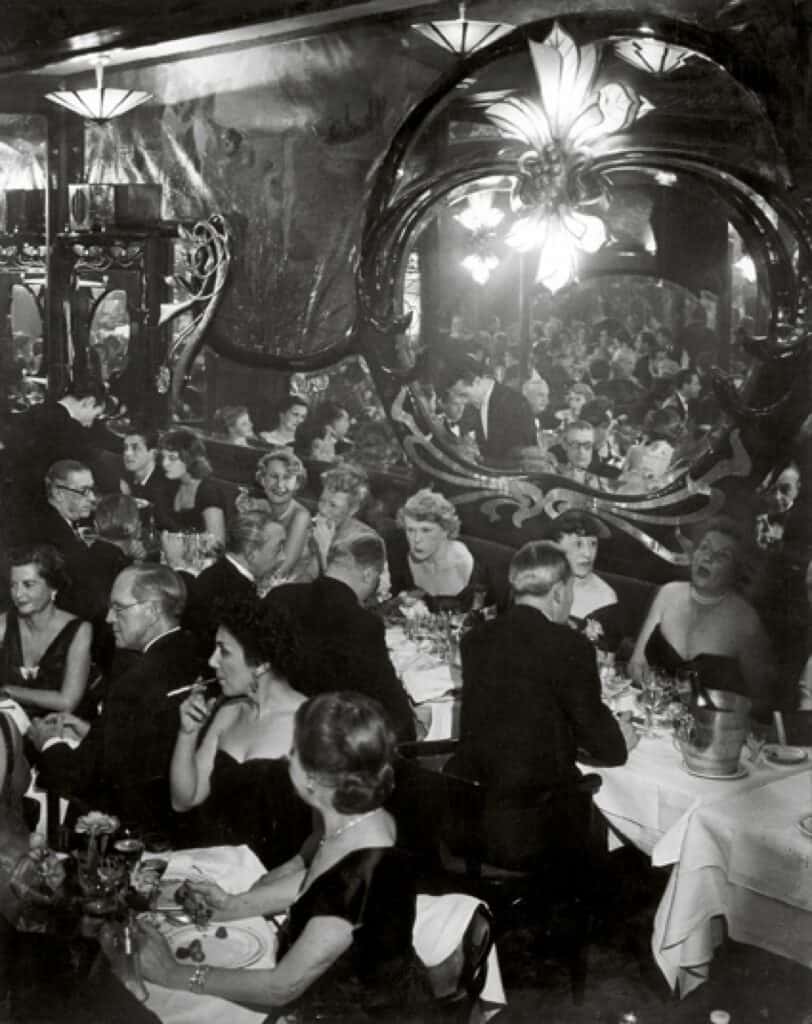 High Society and Other Work
Besides his seminal night photography, Brassaï loved exploring Parisian high society and frequented the ballet, the opera, and artist cafés, taking pictures of this other side of Paris life and capturing artist friends such as Picasso, Dalí and Matisse on film. He contributed photographs to arts and culture publications and in 1935 started working for Harper's Bazaar.
During the Second World War, Brassaï was in Paris during the Occupation and his only means of income came from a secret commission from Picasso to photograph his sculptures for a book project. Picasso also encouraged Brassaï to return to drawing, and organised an exhibition of his drawings in 1945. Later in life, Brassaï also explored writing, filmmaking and theatre, but photography always remained his main metier.
Brassaï's Legacy
John Szarkowski, the former director of the MoMA, once said that while Henri Cartier-Bresson was the classic and measured photographer of the '30s, "Brassaï shows a taste for the strange, the ambiguous, and the bizarre." His portrayal of the gritty characters of the Parisian demi-monde greatly impacted later generations of photographers such as Diane Arbus and Nan Goldin. Meanwhile, his unparalleled nocturnal city-scapes remain some of the most iconic depictions of Paris in the early 20th century.
Relevant sources to learn more
MoMA archives
Howard Greenberg Gallery
The Guardian
FOAM (Photography Museum Amsterdam)