Articles and Features
Aldo Tambellini: A Tribute To The Cult Figure Of Multimedia Art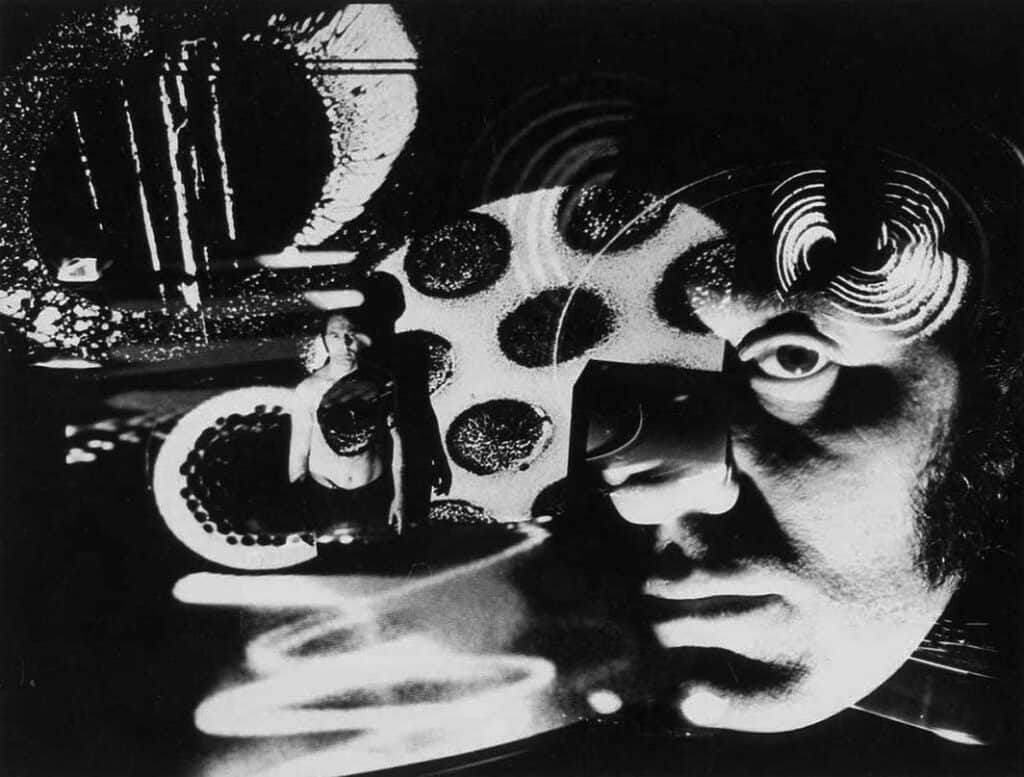 By Adam Hencz
"Black is the beginning. It is birth, the oneness of all, the expansion of consciousness in all directions."

Aldo Tambellini
A major catalyst of innovation in the field of multimedia art and a central figure in the East Village art scene that thrived during the 1960s, Aldo Tambellini has recently passed away at the age of 90.
Tambellini established a visionary oeuvre as an artist, activist, and curator as well as a dynamic presence in the field of experimental cinema. He has developed a distinctive visual vocabulary of circles and spirals, and relentlessly explored the expressive possibilities of black as a dominant color and embraced it as an artistic, philosophical, social, and political commitment that remained central during his half-century-long career. In his 1967 manifesto Black Is the Awareness of a New Reality, he wrote "I see Black very clearly as the beginning of all things; and in the beginning it was Black before the beginning. There was Black before there was light in the whole universe."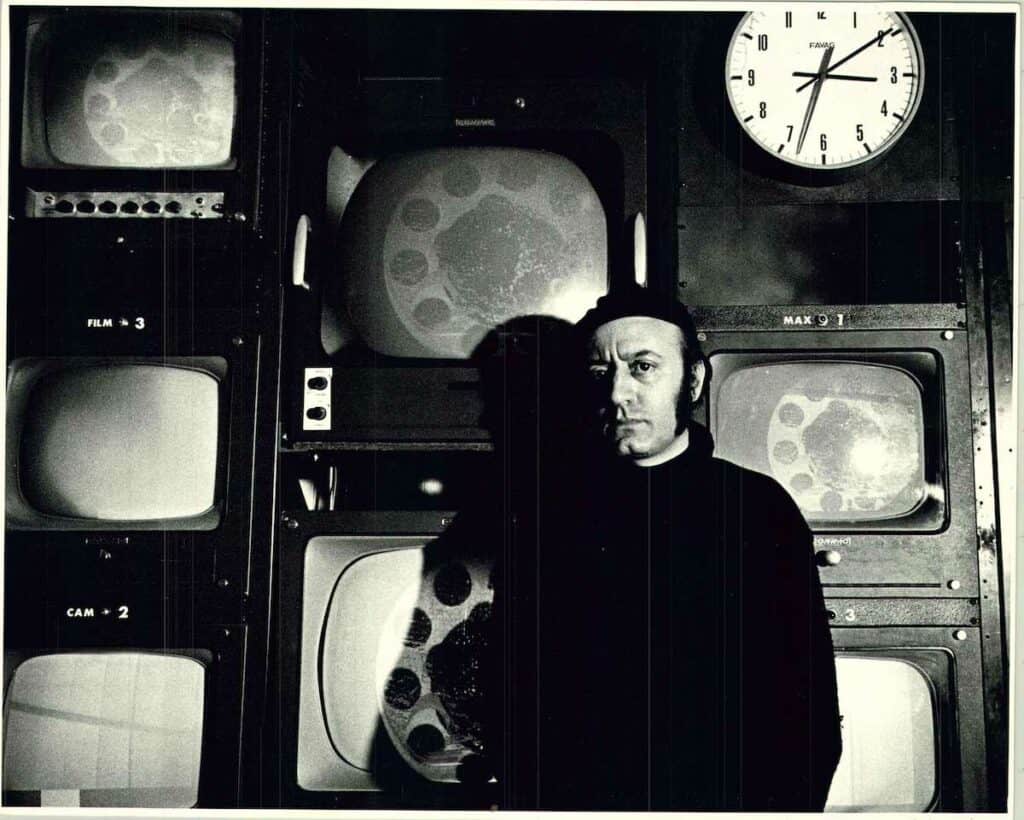 The American Civil Rights Movement and the struggle for racial equality, the Vietnam War, the space-age discoveries revealing the existence of the atomic and galactic universes that irretrievably altered society's worldview had profound influences on his emphasis of the power of darkness and cosmic imagery. Throughout the decades, Tambellini has worked in a staggering range of media: from his early Arte Povera-style sculptures, abstract drawings, and paintings, to his experimental work in early video and television art – which he pioneered alongside his close friend and occasional collaborator Nam June Paik – but also to the series of abstract films he realised in the 1960s.
Beginning with Black Trip (1965), he launched a series of politically charged experimental films also known as the Black Film Series (1965–69) that is now part of the permanent collection of the Museum of Modern Art – a selection of them is now streaming online hosted by Casanova Gallery in São Paulo. These short movies were made without the use of a camera, projecting abstract forms and illuminations, often accompanied by noises and sound collages. Tambellini painted directly on the glass or celluloid slides with black paint as well as degrading it by scratching, etching, and burning forms into it. Simultaneously, he began curating cultural events and facilitating cultural production in the intersection of art and media technology; first and foremost a series of what he called 'electromedia' performances, that organically brought together projected paintings, film, video, poetry, light, dance, sound and improvisational music, culminating with a premier at the Brooklyn Academy of Music. In 1967, along with artist Otto Piene, Tambellini founded the Black Gate Theater, the first space in New York City for live multimedia performances and installations. While the next year, they co-created the first international television broadcast by artists: Black Gate Cologne in the studios of German channel WDR.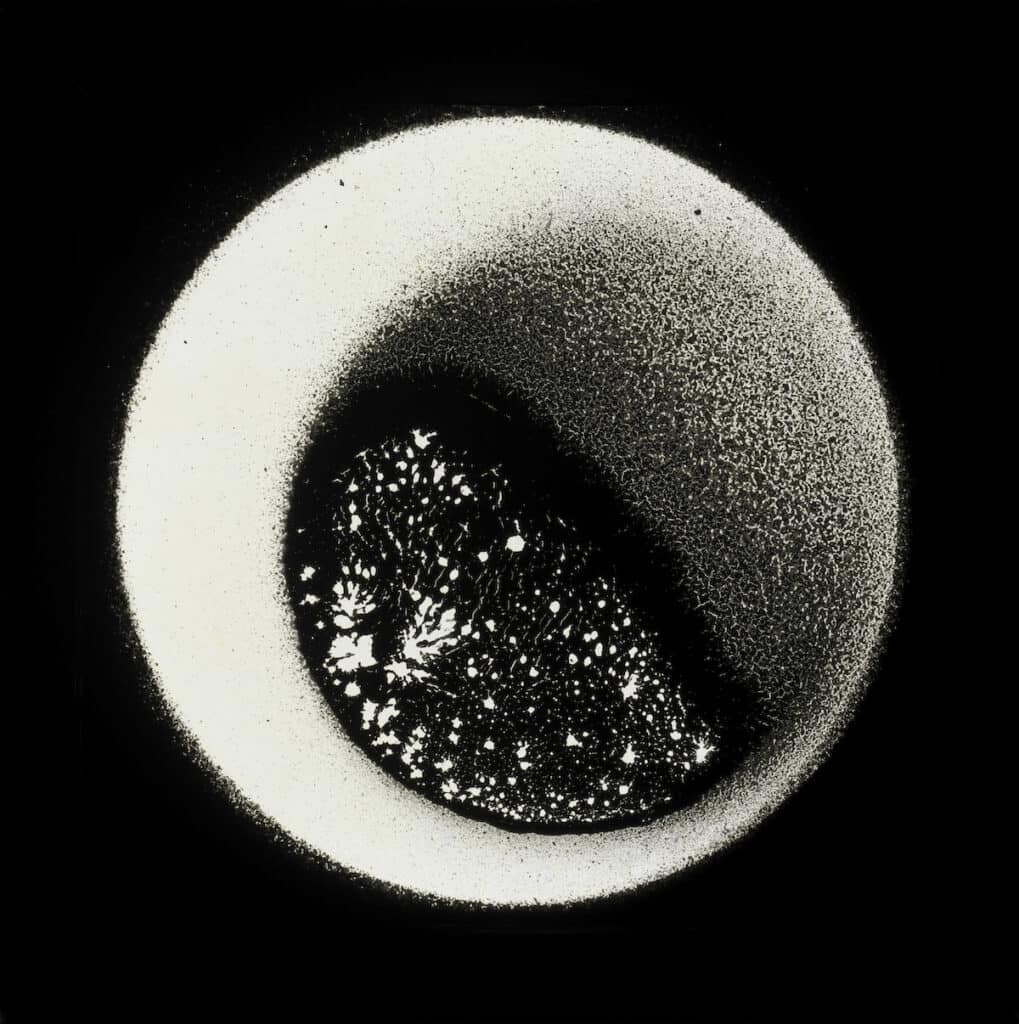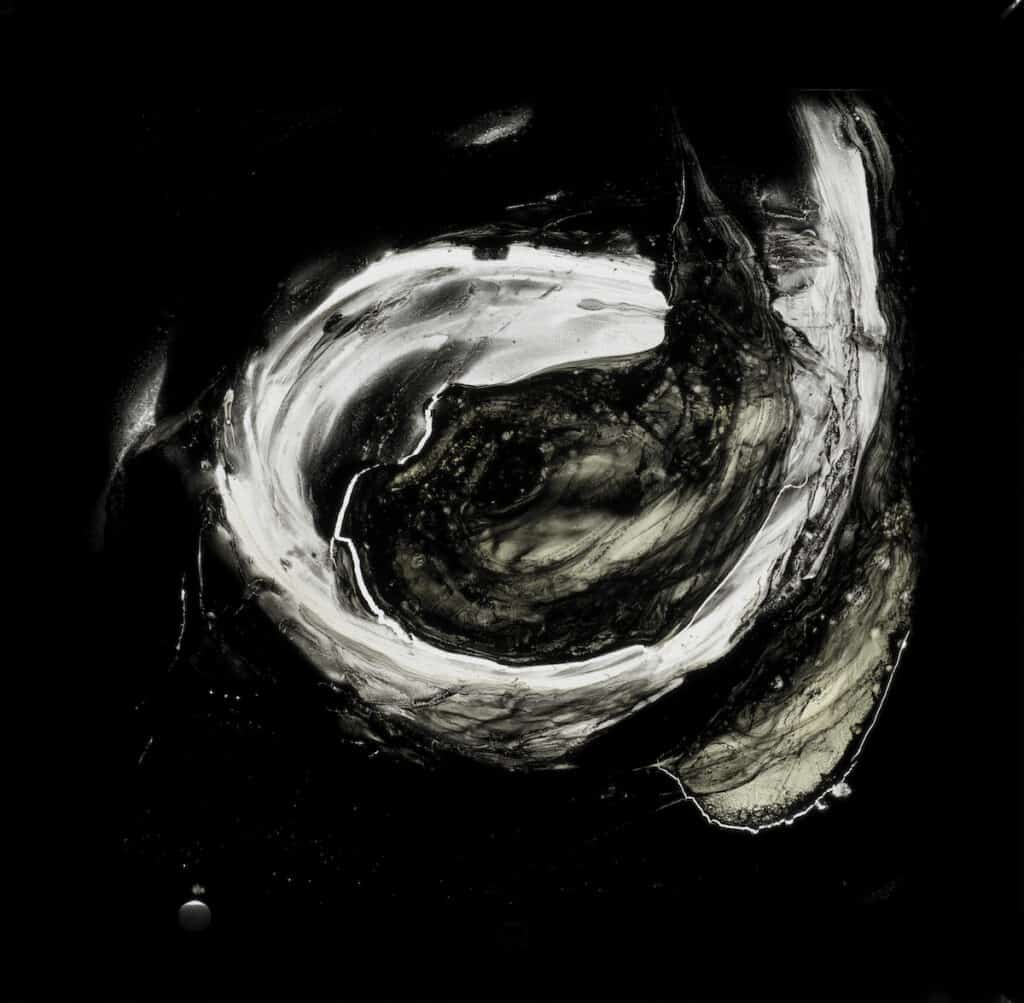 Aldo Tambellini was born in Syracuse, New York, in 1930. A few months after his birth his family moved to Italy and he was raised in Lucca, Tuscany. As a young boy, he miraculously survived a World War II bombing but lost twenty-one of his friends and neighbours in the assault. The artist used to remember it as "the most significant moment" in his life. A year after the end of the war, Tambellini returned to the United States completing his studies in painting and sculpture, first at Syracuse University, in 1954, and then at the University of Notre Dame in 1959; ultimately abandoning his academic career of research and moving into Manhattan's Lower East Side in 1959. The artist's absorption in multisensory experiences provided by the new contemporary technologies started in 1963, when Tambellini began experimenting with time-based media and created hand-painted slides called lumagrams. He founded the underground, counterculture group called 'Group Center', an artists' collective intent on challenging the hegemony of the art establishment. Aldo along with his wife Elsa Tambellini also founded the Gate Theatre in East Village, a cinema that screened exclusively avant-garde films and was unique in America at that time.
"One day, Aldo's 'Black TV' will be considered a classic."

Nam June Paik in 1969
In 1968, Tambellini concluded one of his major works after a two-year editing process and screened Black TV (1968), a short split-screen film that compressed two years of television news reports into a nine-and-a-half-minute broadside of sound and image. Black TV makes use of the 1960s television footage of news items taped and played back on the TV monitor then shot with a 16 mm camera at various speeds. "Since my interest is in multimedia and mixed-media live events and in experimental TV programs, I think of film as a material to work with, part of the communication media rather than as an ultimate in itself" he elaborated. "In the future we will be communicating through electronically transmitted images and Black TV is about the future, the contemporary American, the media, the injustice, the witnessing of events, and the expansion of the senses." The following year he created Black for The Medium is the Medium video art program that aired on WGBH Boston and broadcast multimedia works by artists like Allan Kaprow, Nam June Paik, Thomas Tadlock, James Seawright, and Otto Piene.
Aldo Tambellini's BLACK TV (1968)
From 1976 to 1984, Aldo Tambellini was Fellow at the Center for Advanced Visual Studies at the Massachusetts Institute of Technology, and in 1980 founded Communicationsphere, a network of artists, performers, technicians, and engineers who were interested in the impact of telecommunications on the changing modern society. "We live in a reality defined by the structural invention of the mass media-printed and electronic images are the building blocks of our cultural evolution," he explained.
Not yet a household name in the art world, Tambellini's work has long been significant within experimental art circles and received mainstream acclaim as well in his final years. In 2009, he was invited to present at New York's PERFORMA O9 biennial with re-staging his original 'electromedia' live performance Black Zero (1965-1968), and in 2012 the artist performed three works in the Tanks at Tate Modern. His innovative approach to his audience, especially with 'electromedia' events, made him a pioneer in inviting audiences for artistic interactions open to all the senses and creating immersive experiences for viewers. As he told the Tate in 2012: "You want the audience to be a part of it as much as you can."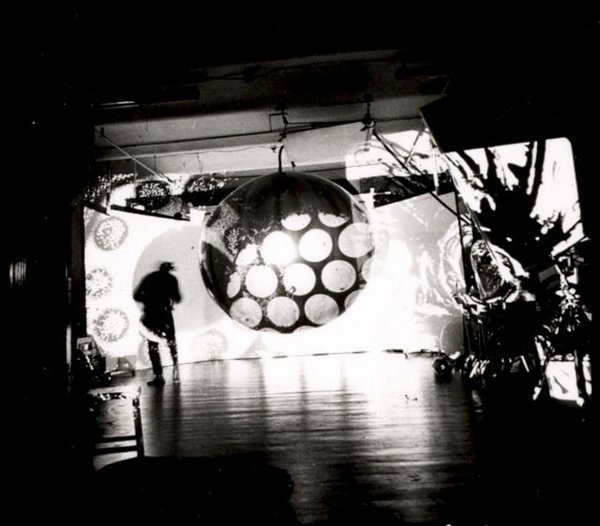 Relevant sources to learn more
The Aldo Tambellini Art Foundation
Harvard Film Archive
Aldo Tambellini: Black Matters exhibition at the ZKM | Center for Art and Media
An Abridged History of Video Art Part I. The Conceptual Pioneers, from the 60s to the 80s
A Short History of Video Art Part II: Stories Of And For Our Times