Articles and Features
Art Curator Interview: Annamaria Maggi.
30 Years with Galleria Fumagalli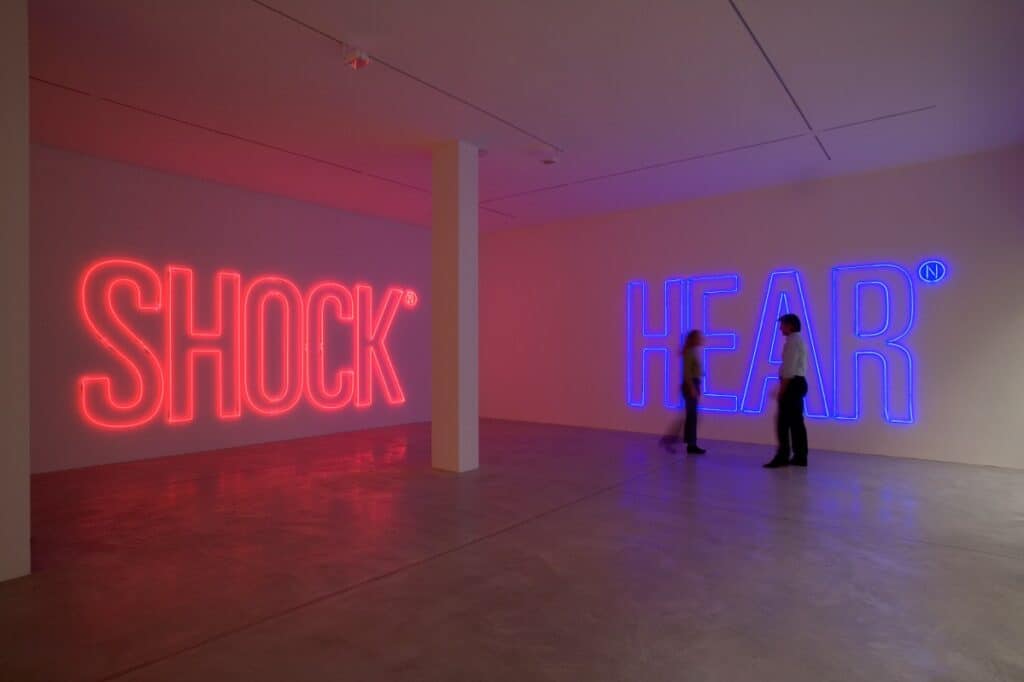 "The gallery was not just a place for buying and selling artworks. Instead, we could say that it was a place of friendships and dialogue, where our artists often met and exchanged ideas and impressions, and where people (visitors, collectors, artists) used to nurture their interest in human relationships."

Annamaria Maggi
Founded in 1971 in Bergamo, Italy, and currently located in Milan, Galleria Fumagalli has represented a nexus for the city's art collecting scene, attracting international artists and collectors since the beginnings.
Since 1991, the gallery has presented an extremely varied programme based on the collaboration with artists belonging to important movements, yet sometimes neglected by the public and critics at first. Starting with the investigation, in the early 1990s, of Art Informel, Italian Abstract Art, Pittura Analitica, and Arte Povera, the following years saw the promotion of international avant-garde movements: from Conceptualism to Body Art, but also American Abstract Art and Video Art.
We interview Annamaria Maggi, Director of Galleria Fumagalli since 1991– first in a successful partnership with Stefano Fumagalli and then sole director – to discuss her career, the art world, and the gallery's latest initiative.
Galleria Fumagalli, in fact, has just launched the project MY30YEARS. 1991-2021 to celebrate Annamaria Maggi's 30-year directorship and career as an art curator.
On this occasion, Hungarian art historian, writer, and curator Lóránd Hegyi has designed a series of exhibitions to be held throughout the year, in addition to several online initiatives that will retrace the gallery's history.
Let's start from the beginning, what first drew you to contemporary art and curatorship?
I was born to a family where art (ancient, modern, and contemporary) was at the core of all our interests. Thus, this context filled with art and culture influenced my following choices. I graduated in History of Contemporary Art presenting a thesis on Enrico Castellani and Italian Art of the 1960s. This passion for the Contemporary led me to join Galleria Fumagalli – a contemporary art gallery founded in Bergamo in 1971 – where I met and worked with many great artists I had only heard about during my studies at university. However, my very beginning was as a writer, which allowed me to collaborate with many art magazines throughout the first years of my career.
Is there a particular period or person within the art world (curator, academic, artist, writer, etc.) that led you to develop a passion for contemporary art and then influenced your curatorial approach?
The 16-year-long synergy between me and Stefano Fumagalli (we shared the gallery's directorship from 1991 to 2007) – and also my following career as a sole director – allowed me to develop my passion for contemporary art to the fullest extent, and to do a job that is completely different from that of writing: being a gallery owner means working in close contact with artists and their works daily.
Your career as an art curator is marked by consistent as much as idiosyncratic aesthetics and vision. What do you identify as the common denominator in your career and how would you define your curatorial practice?
I have always selected artists for the quality of their work. I have often wanted to investigate specific movements, thus avoiding a "touch-and-go" approach, also cultivating the human aspect of the relationship between the gallery owner and the artist. My education and my taste, which have their roots in the Italian art of the 1960s, led me to prefer Concrete, Abstract, Conceptual art, leaving out everything that had any figurative element.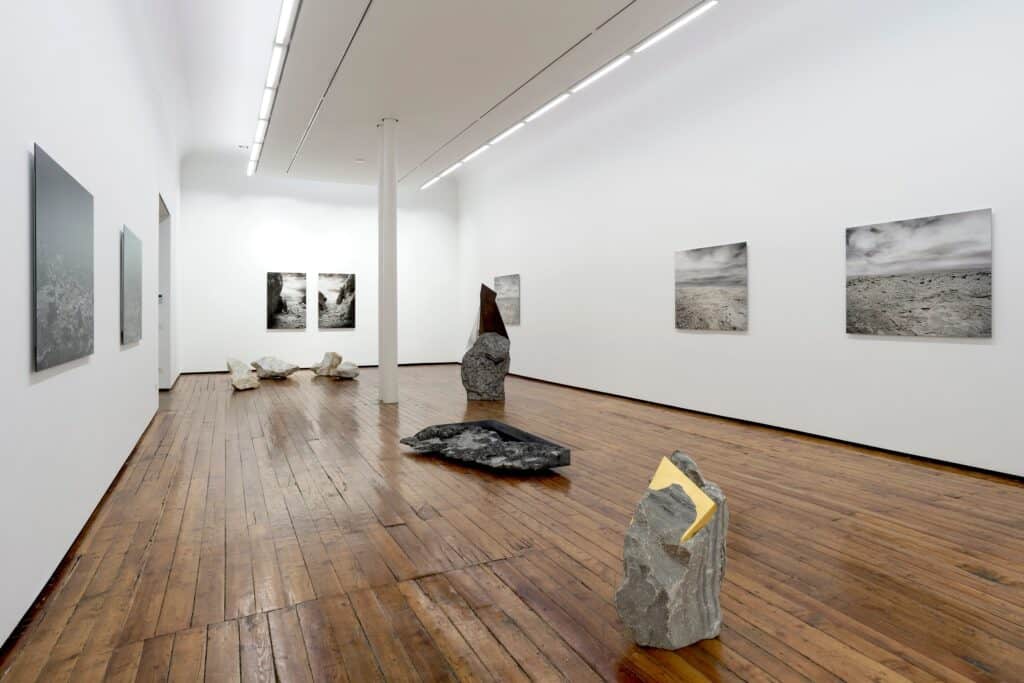 Looking back on your career, what have been your most challenging and rewarding exhibitions? And your fondest memory?
Among the exhibitions I have staged, many have been exciting and engaging. Plus, I often curated publications that accompanied the shows, and which included texts by internationally renowned critics. However, let's not say one specific project rather than others! Let's just say that my favourite exhibition, of which I have the fondest memory, is always the latest I did because I always experience deeply what I am currently doing.
To celebrate your 30 years with Galleria Fumagalli, the gallery has planned MY30YEARS (1991-2021), a year-long project involving a series of exhibitions curated by Lóránd Hegyi and other digital initiatives with the aim of retracing three decades of curatorial choices. Can you tell us a bit more about the project, the agenda, and how the events will take into account the current pandemic?
Those conceived by Lóránd Hegyi will be mini-group exhibitions that will compare 3 artists of different generations each. In fact, although the artists selected are characterised by distinct artistic views, they will be able to highlight the aesthetic coherence of my curatorial choices made throughout the latest three decades. I can reveal the artists involved, starting from the masters such as Enrico Castellani, Jannis Kounellis, Maurizio Nannucci, Dennis Oppenheim, Anne & Patrick Poirier, Giuseppe Uncini, who will dialogue with the younger Mattia Bosco, Thorsten Brinkmann, Chiara Lecca, Maria Elisabetta Novello, Marco Tirelli, Peter Wuethrich.
The art world has witnessed notable changes over the last few decades. In your opinion, which has been the biggest?
The most significant change that I have noticed over recent years has neither concerned the way artists work nor the galleries, but collectors indeed. In fact, they rely less and less on professionals (such as galley owners or critics), preferring to base their own taste (and purchases) on a superficial knowledge learnt online. This means buying art not for passion, but in order to earn and speculate. Unfortunately, the majority of galleries – even the top-quality ones – no longer cares about educating the collector and follows this dreadful trend.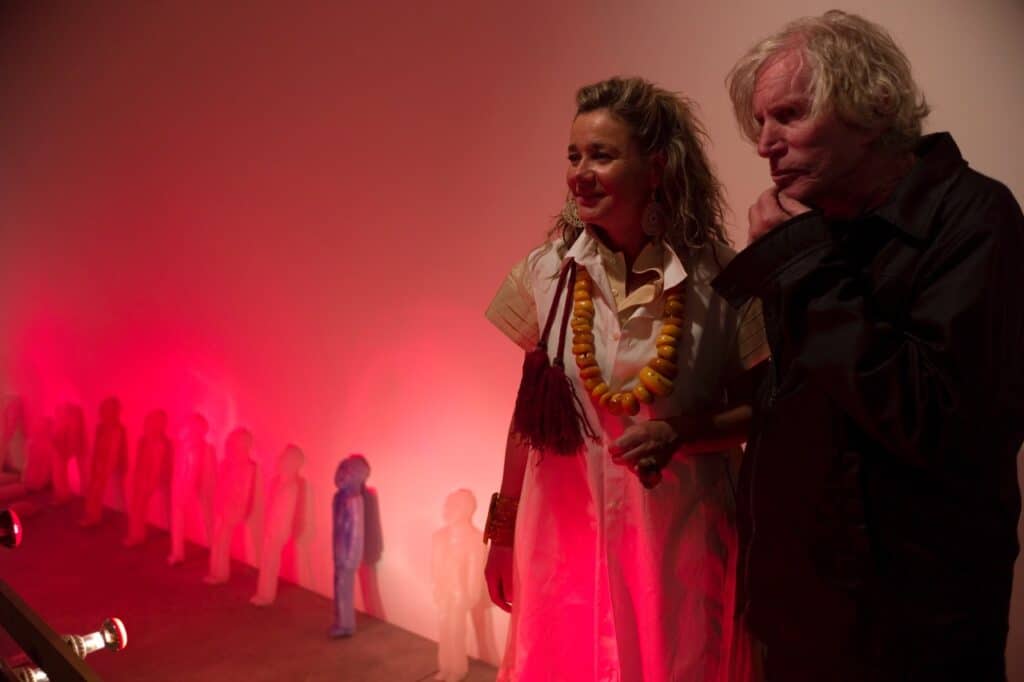 The year 2020 proved to be a challenging one. Has the current global crisis encouraged you to think outside the box in regards to collaborations, exhibition design, and curation?
The year 2020 was very challenging from all points of view. And so will 2021. As long as it is not possible to travel freely and lightheartedly, every new collaboration is on hold. Needless to say, you can't really start an important project without seeing each other in person! Meanwhile, this year, in the midst of lots of galleries that risk closing or keep extending the same exhibitions, we will implement a new and challenging program, which will be enriched with online initiatives to reach even those who cannot come to Milan in person.
Looking ahead, what are your main objectives and expectations?
I have a dream that I often think of: to recreate the joyful context that existed twenty years ago in our Bergamo-based venue, a long time before the pandemic and the economic crisis of 2008. At that time, the gallery was indeed not just a place for buying and selling artworks. Instead, we could say that it was a place of friendships and dialogue, where our artists often met and exchanged ideas and impressions, and where people (visitors, collectors, artists) used to nurture their interest in human relationships.
What do you think are the challenges and perspectives for the 21st-century curator? What is one piece of advice you would give to the next generation of curators?
To a young curator, I would say: study and delve into the whole history of art. You cannot curate an exhibition (not even a strictly-contemporary art exhibition) without being aware of the whole history of art, even the ancient one!
MY30YEARS (1991-2021) started on February 11 with the opening of AA.VV. 90 catalogs, monographs, editions, an exhibition presenting the gallery's significant editorial production. The show is held at Galleria Fumagalli (Via Bonaventura Cavalieri 6, Milan, Italy) from February 11 to April 9, 2021, but can be also explored via a 3D tour online.
Relevant sources to learn more
Galleria Fumagalli website
Explore Galleria Fumagalli's page on Artland
You may also like:
Interview with 'SEO Artist' Gretchen Andrew
Interview with Patrick Roger