Aluminium, Bronze…and Chocolate: Studio Visit & Interview with Patrick Roger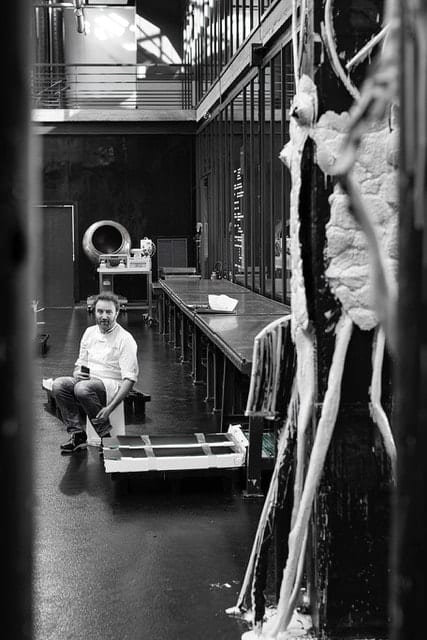 By Naomi Martin
"As soon as I touched it, it was a revelation. I understood instantly that this medium would be my passport to the world, to making a living, building, crafting."

Patrick Roger
Self-taught, self-made, passionate and spirited, Patrick Roger is a fiercely talented and accomplished artist, as well as being one of France's most garlanded culinary entrepreneurs. First a master chocolatier, Roger earned the prestigious title of Meilleur Ouvrier de France in 2000 thanks to his cutting-edge approach to flavours and his larger-than-life, stunning chocolate sculptures.
With a chain of prestigious chocolate shops and a fixture of the luxury industry, Roger is no stranger to the showmanship of display and sales. In fact, it could be argued that he has elevated this important component of commercial promotion to new heights, earning a stellar reputation for the incredible tour de force chocolate sculptures that populate his stores and window displays. His instinctive talent, technical aptitude and expertise prompted him to explore the potential of other, more conventional (and certainly durable) fine art media, thus paving the way for a prolific artistic career as a virtuoso second act to his principal activities.
What is less known about Roger's sculptural output is how he merges the highly specialised methodologies of his twin loves; chocolate-making and sculpting. Each sculpture he makes has its inception in some rarefied technical aspect of the chocolatier's art and practice. Inspired by an enormous array of visual influences – often impromptu visual cues from everyday things around him, Roger is quick to sketch his thoughts. Once settled in the studio he rapidly sorts and arranges his ideas into three dimensions, sculpting his forms in actual chocolate and executed through the full repertoire of the chocolatier's techniques, seeking to create not only form, but also surface and texture with incredible nuance. Sometimes fully formed entities, and sometimes an agglomeration of hundreds of individual chocolate pieces precariously assembled, Roger then makes plastic or rubber casts from his completed chocolate sculptural forms. Subsequently, he forms plaster moulds, whereby the eventual completed work is then cast from aluminium or bronze by way of the classical cire perdue, or lost wax method. Employing the technical know-how of the same genre-defining foundries as luminaries such as Giacometti, Roger has managed to inculcate metal sculptural works of bronze and aluminium with the surface subtlety, sheen and character that one usually expects to find only in chocolate. A mercurial perfectionist and obsessive about detail, he meticulously supervises every stage of production. We caught up with Roger at his spectacular factory and studio in the verdant and affluent Parisian banlieue of Sceaux, to discuss his career, his inspirations, and latest projects.
How did you get the idea or the opportunity to become a chocolatier?

By chance. With a very low average in 9th grade, you are sent to do an apprenticeship, and I ended up apprenticing as a pastry chef. My parents are bakers, and so we know the value of hard work. During my apprenticeship, I sucked at pastry, so I ended up working with chocolate as a punishment!
And did it become immediately obvious to you how creative you could be shaping this medium?

As soon as I touched it, it was a revelation. I understood instantly that this medium would be my passport to the world, to making a living, building, crafting, even if I didn't know yet exactly where I was going with it.
What was your first encounter with sculpture that you recall?

It was Coubertin Foundry with Miss Ratier, a loyal customer who brought me to a foundry for the first time. Once there, I realised how this place would enable me to immortalise my ideas and work. Then there is also the Susse Foundry with Brancusi and Giacometti which I have visited and used a great deal.
"It all starts with a vision, and then a very rough sketch, and then let's go."

Patrick Roger
Have there been artists whose work you have especially admired, and why?

Picasso–one day I had an epiphany, I opened a book and then closed it instantly–I had immediately understood. Also Henri Laurens, forerunner of Cubism, whose sister was wondering what he was up to!
You have said that "I never know what I will be sculpting until I start working. Making is the starting point". Can you describe your process, and how does it differ when working with chocolate and your other sculpture?

It goes the same with plaster, clay, wax or marble. Add some technique and then it all starts with a vision, and next a very rough sketch, and then let's go.
Your chocolate works have a certain mass or weightiness, yet your sculptural work is very sinuous and ephemeral. Is it the material that allows or creates these differences?

No, it's the subjects. With the size I just get carried away. The massiveness is just a form of excess, from my own bullshit really! Each subject is treated according to its weight, and its significance. It is the emotion which creates the dimension.
Or do you have very different objectives for each medium?

No, it is the medium which creates the objective.
A lot of your work depicts nature, animals, etc. Do you have a strong interest in environmentalism?

Man is the finality, his decisions, and of course his impact.
Anish Kapoor said of sculpture "Sculpture occupies the same space as your body". We have visited your studio and seen works of enormous scale, complexity and ambition. How do you relate these works to the human, to the body and to the scale of the viewer?

The outcome is the same, it's the size that speaks.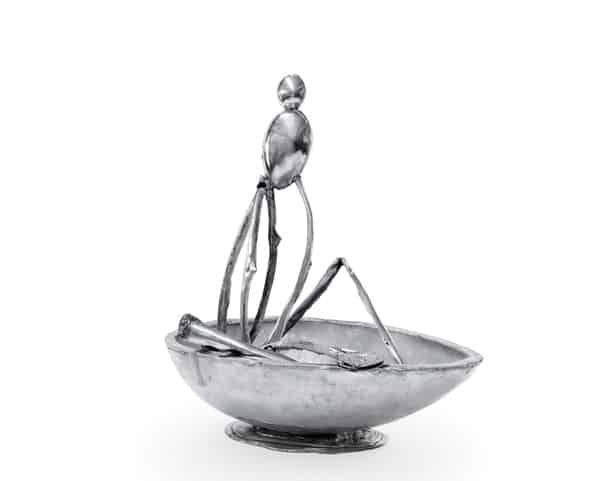 What are your principal objectives as an artist — are they formal or expressive like the gesture – are there things you want to experiment with, new techniques, mediums?

The medium enables the instinct, and the instinctive. It is this more than planned.
Do you feel that perception of you is primarily as a chocolatier and gets in the way of people giving full consideration to your other sculpture?

To each their own opinion! (translated from a French expression which has no direct English analogue, a crude form expressed with similar indignation to "Whatever"!)
Has isolation this year made you more productive, more inspired, or was it a struggle?

The workshop of nothingness, it's aimless. When nothing goes forward, we go backwards.
Any upcoming exhibitions or special projects you can share with us?

The whole world is asking where and when, but the main question is how, and in particular how to fund it…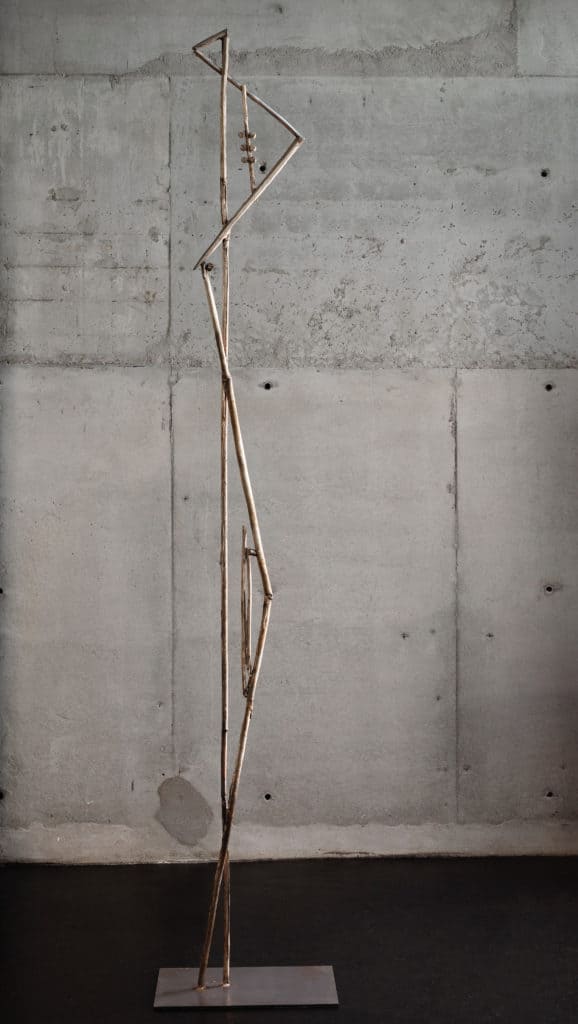 Relevant sources to learn more
Patrick Roger's website
Patrick Roger's Instagram

Our previous studio visits and interviews:
Michel Bevilacqua
Giuseppe De Mattia