Articles and Features
Spot The Reference: Art-related Easter Eggs in David Lynch's Twin Peaks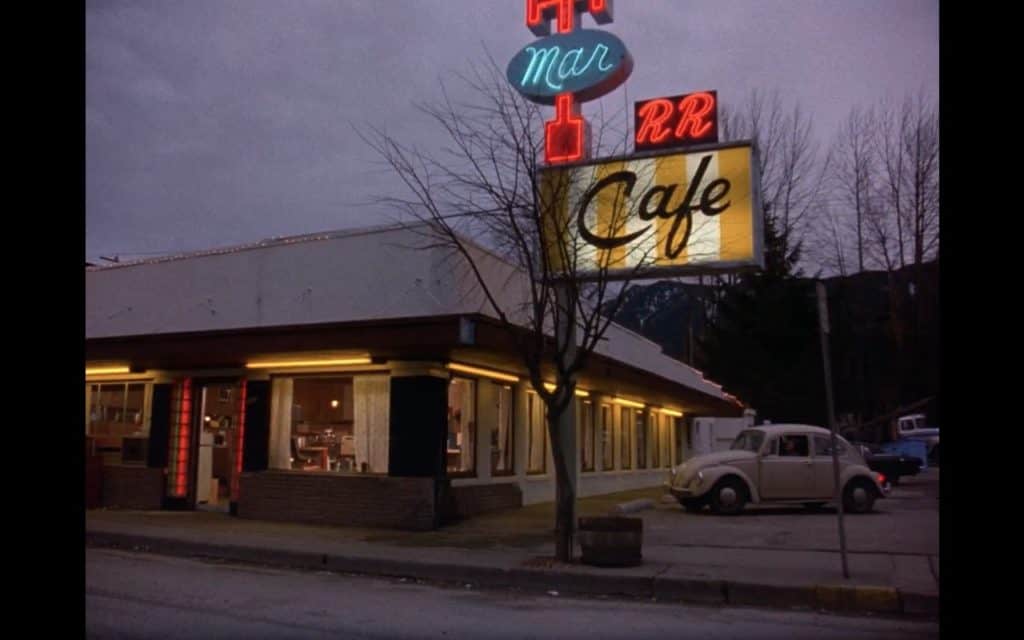 By Shira Wolfe
"It's like a love, a thrill, certain things like the heart and the mind simultaneously, it's like a beautiful storm comes over us, a thrilling beautiful storm, a deep love and a flow of excitement in the brain." – David Lynch on the art process, interview at Paris Photo, 2012
David Lynch and Mark Frost's Twin Peaks first came out in 1990 and soon became one of the most influential television shows of our time. The way the show combined elements of horror, soap opera, murder-mystery drama, and noir with a solid dose of humour and plain-old weird was unprecedented and elevated it to cult status while also creating an incredible mainstream following. In 2017, the show's third season came out, brilliantly picking up the pieces of the story after a 25-years hiatus. For a total of forty-eight episodes we follow FBI Special Agent Cooper and local Sheriff Truman investigating the mysterious murder of Laura Palmer in the ominous atmosphere of the eponymously named fictional town. Among the many layers and references permeating the show, visual art is a constant recognisable influence – though this comes as no surprise, as David Lynch began his art career as a painter.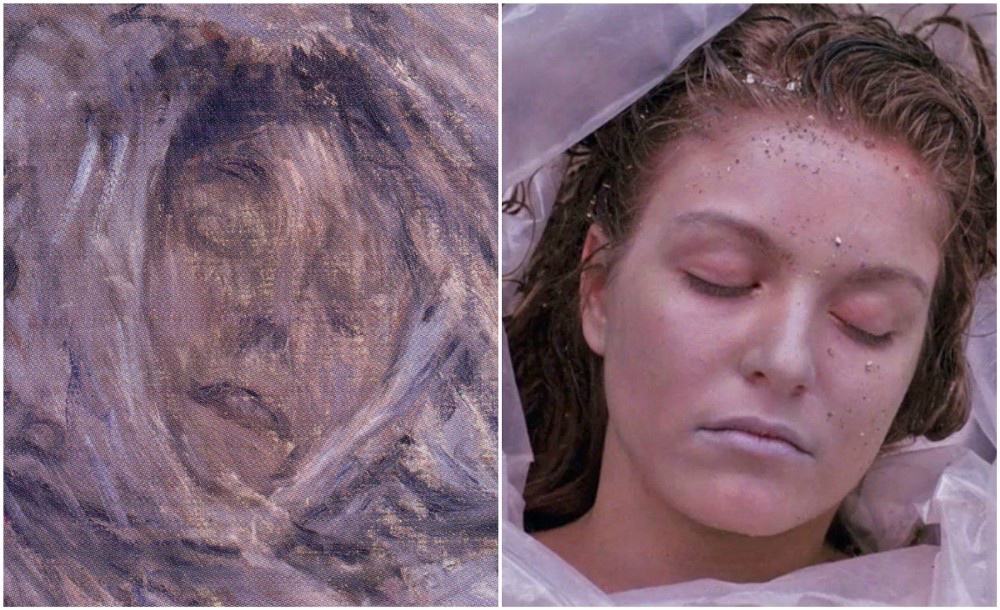 Claude Monet
After Claude Monet's wife, Camille Monet – who inspired several of his paintings – died at the young age of 32, the grief-ridden artist painted his beloved muse on her deathbed, resulting in one of his most intense and moving pieces, Camille on her Deathbed (1879). Commenting on his painting years later, Monet said: "I found myself staring at the tragic countenance, trying to identify the shades in the colour, the proportion of light and the sequence". More than 100 years later, it seems that these shades of colour and diffused quality of light inspired David Lynch when he arranged the iconic shot of the murdered Laura Palmer, discovered mysteriously wrapped in plastic by the water in the pilot episode of Twin Peaks.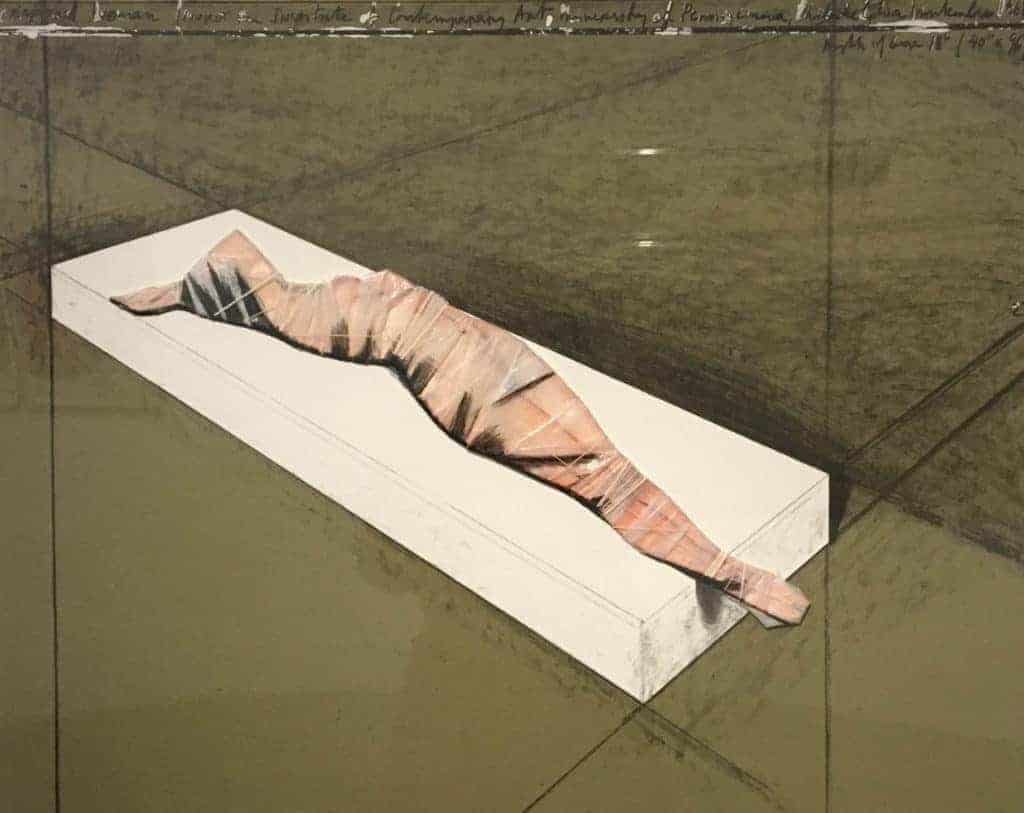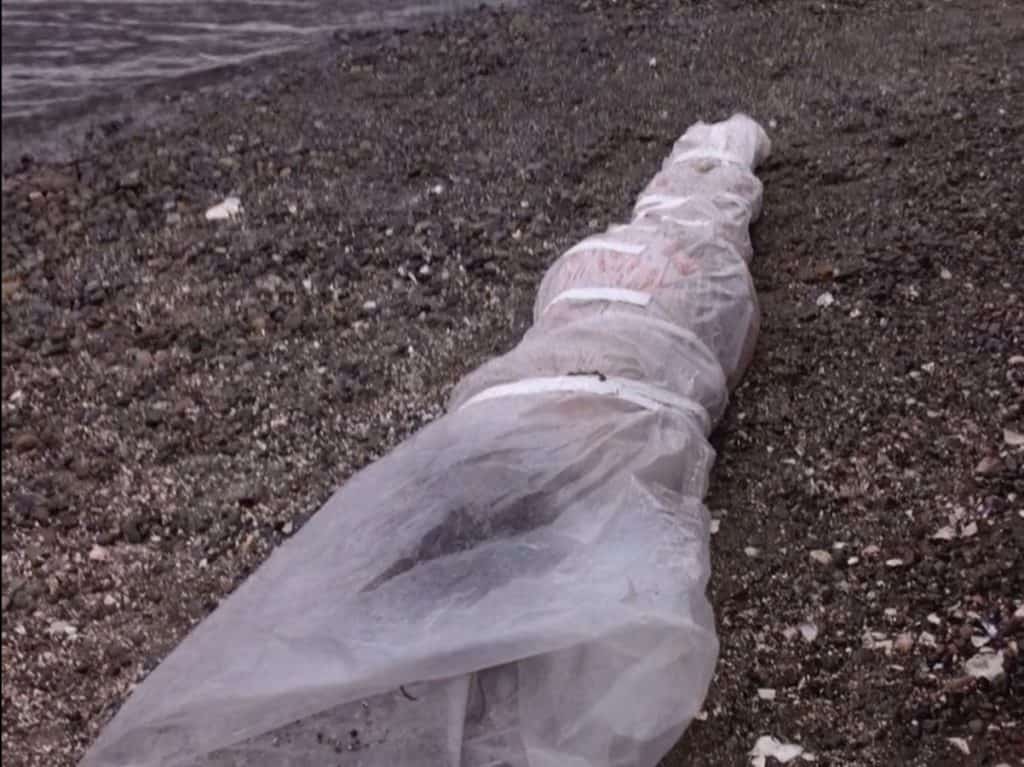 Christo and Jeanne-Claude
The artist couple Christo and Jeanne-Claude shocked the art-world by wrapping objects to change our perception of surroundings, from small items like magazines and other everyday items (from Christo's earlier days) to gigantic buildings like the Reichstag in Berlin, or even entire islands. Several of Christo's early wrapped objects share a remarkable similarity with the plastic-wrapped corpse of Laura Palmer. The show is strongly reminiscent of two particular pieces from the 1960s that were displayed in a recent exhibition at the PalaisPopulaire in Berlin.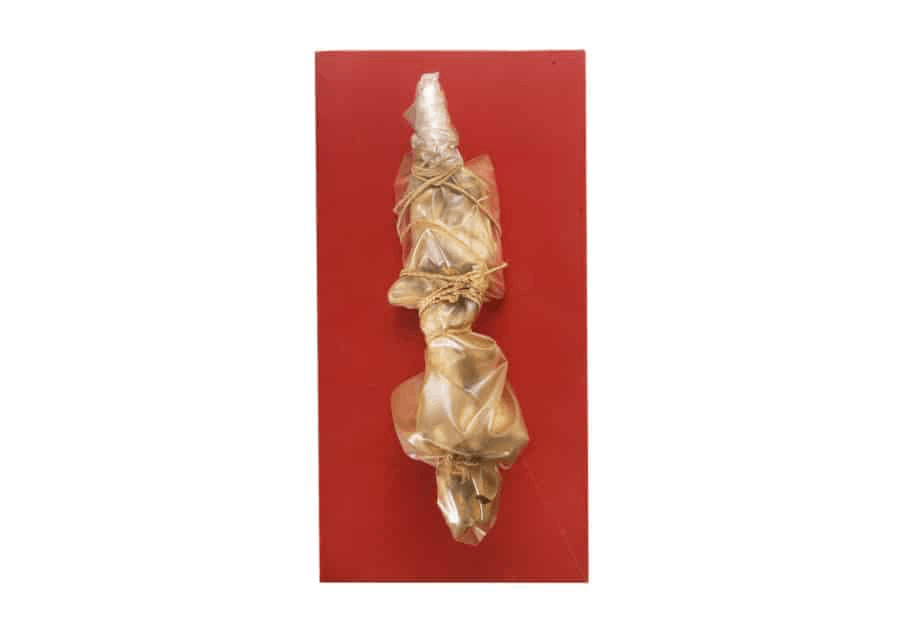 Wrapped Woman (Project for the Institute of Contemporary Art, Philadelphia, 1968) is a collage work showing a naked female body wrapped in plastic, while Wrapped Appliqués from 1963 consists of an object in the shape of a human body wrapped in plastic and set against a red background. It is not unlikely that Lynch, who lived in Philadelphia during his formative years in the art-field and studied at the Pennsylvania Academy of the Fine Arts from 1966, saw these wrapped works by Christo and Jeanne-Claude and they made a lasting impression.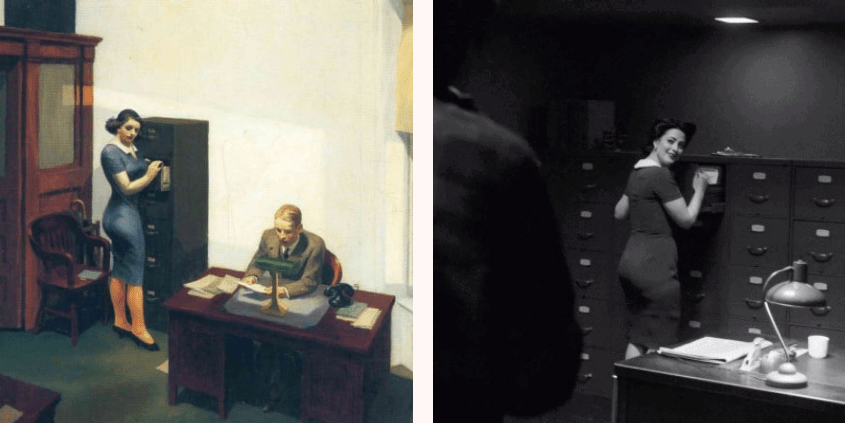 Edward Hopper
An unmistakable influence on the entire aesthetic and aura of Twin Peaks is the art of Edward Hopper and his deeply atmospheric, haunting representations of American life and cities in the 1940s-1960s. The exterior shots of the Double R Diner in Twin Peaks are reminiscent of Hopper's Nighthawks from 1942, while his painting of a gas station on the edge of the woods, Gas (1940), might have inspired Big Ed's Gas Farm, one of the iconic Twin Peaks locations. Several other obvious references to Hopper recur in episode 8 of the third season, which takes place in 1945 and explains the birth of evil. The first one is the brilliant and horrifying scene in the radio station, which looks just like Hopper's painting Office at Night from 1940; the other is a moment is when a female character (who turns out to be Laura Palmer's mother Sarah when she was young) comes home on a dark night and stands on her porch, illuminated by one light. A similar scene can be found in Hopper's Summer Evening from 1947.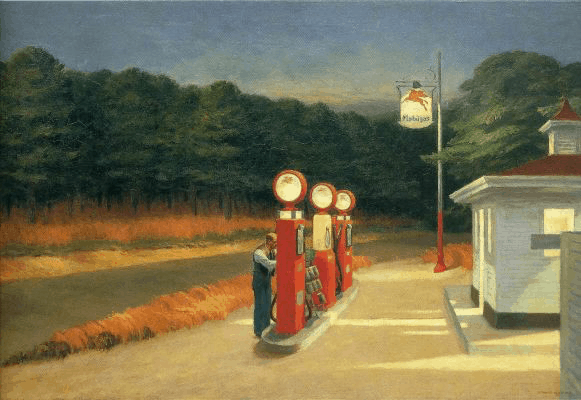 "A particular thrill came in 1966, I believe it was at the Marlborough Gallery, I saw paintings by Francis Bacon and it was thrilling, thrilling." – David Lynch interview at Paris Photo, 2012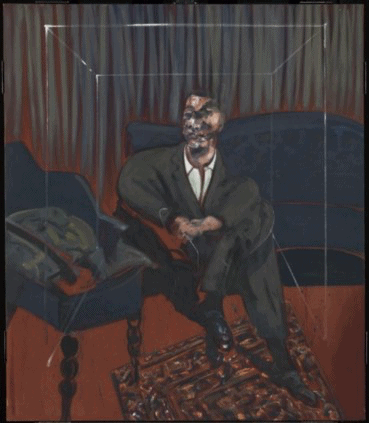 Francis Bacon
Francis Bacon is one of Lynch's favourite artists and most explicit influences. In an interview at Paris Photo in 2012, he remembers the moment he first saw Bacon's paintings in real life: "A particular thrill came in 1966, I believe it was at the Marlborough Gallery, I saw paintings by Francis Bacon and it was thrilling, thrilling". It is perhaps in the intense morphing of reality and the rawness of emotion that we find the biggest commonalities between the art of Francis Bacon and Twin Peaks. Lynch's characters mirror the suffering and strange darkness of Bacon's mutilated figures. The painter's flat spaces, geometric shapes, and exploration of space also influenced the set design to a great extent. In fact, his Seated Figure (1961) is said to have inspired the setting of the famous Red Room of the Black Lodge in Twin Peaks, an extradimensional space inhabited by spirits as well as human beings.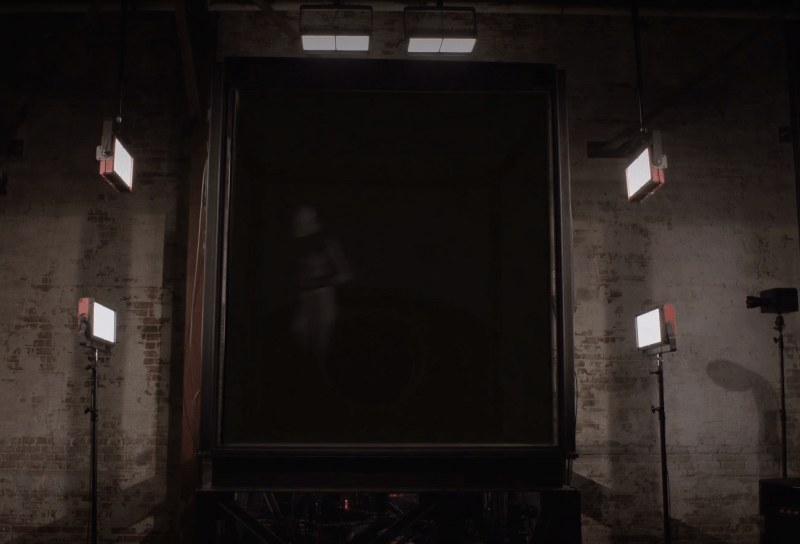 In the first episodes of season 3 from 2017, we find other references to Bacon's visual language. The public is introduced to a mysterious glass box that is being monitored by a doomed watchman, an element that bears a marked resemblance to the box depicted by Bacon in Two Figures at a Window (1953), and Portrait of a Man (1953).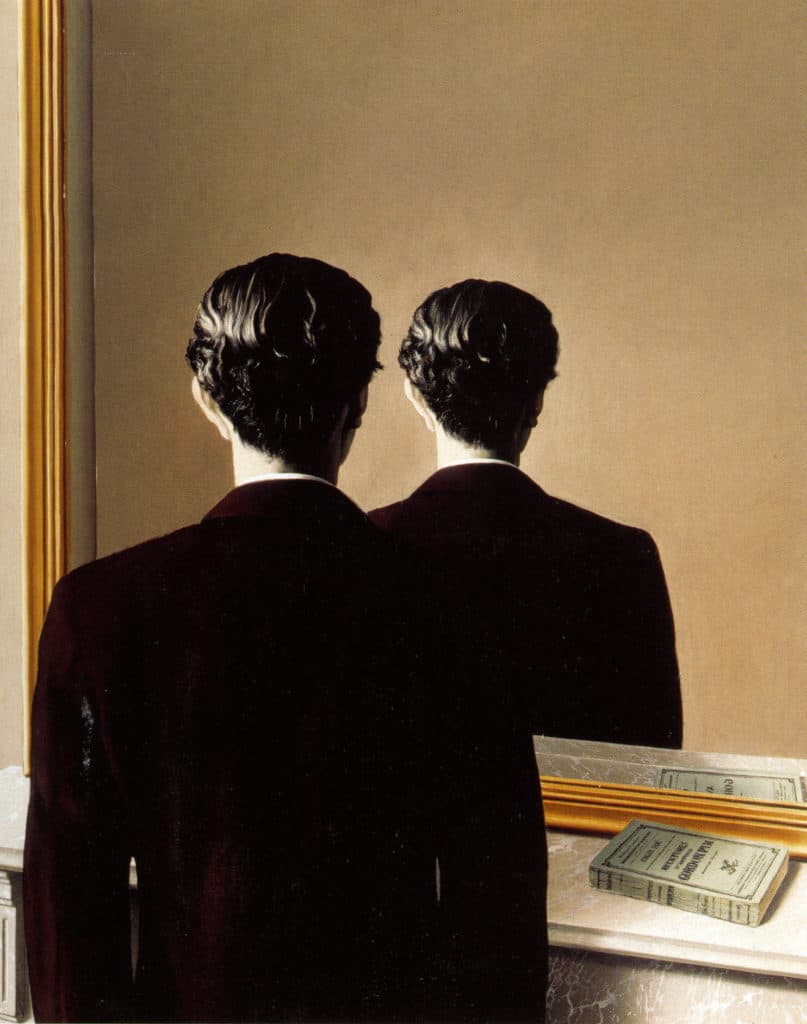 René Magritte
It is also possible to identify parallels between the imagery associated with the great Belgian Surrealist René Magritte and the disquieting world of Twin Peaks. Elements recurrent in the series, like red curtains, the uncanny sense that most things are not what they appear to be, doppelgängers and faces that contain other worlds, are all indebted to Magritte's visual vocabulary. For example, the painting Not to be Reproduced (1937) shows the back of a man looking into a mirror that, instead of his front, reflects the man's back. Lynch took on this estranging doubling playing with Agent Cooper and his doppelgängers, especially the character of killer Bob, his reflection as an evil interdimensional entity. Finally, Magritte's penchant for portraying figures and faces that contain windows into other worlds and realities found its way into the third season of Twin Peaks, when both Laura Palmer and Sarah Palmer actually remove their faces to reveal surreal and terrifying worlds beyond.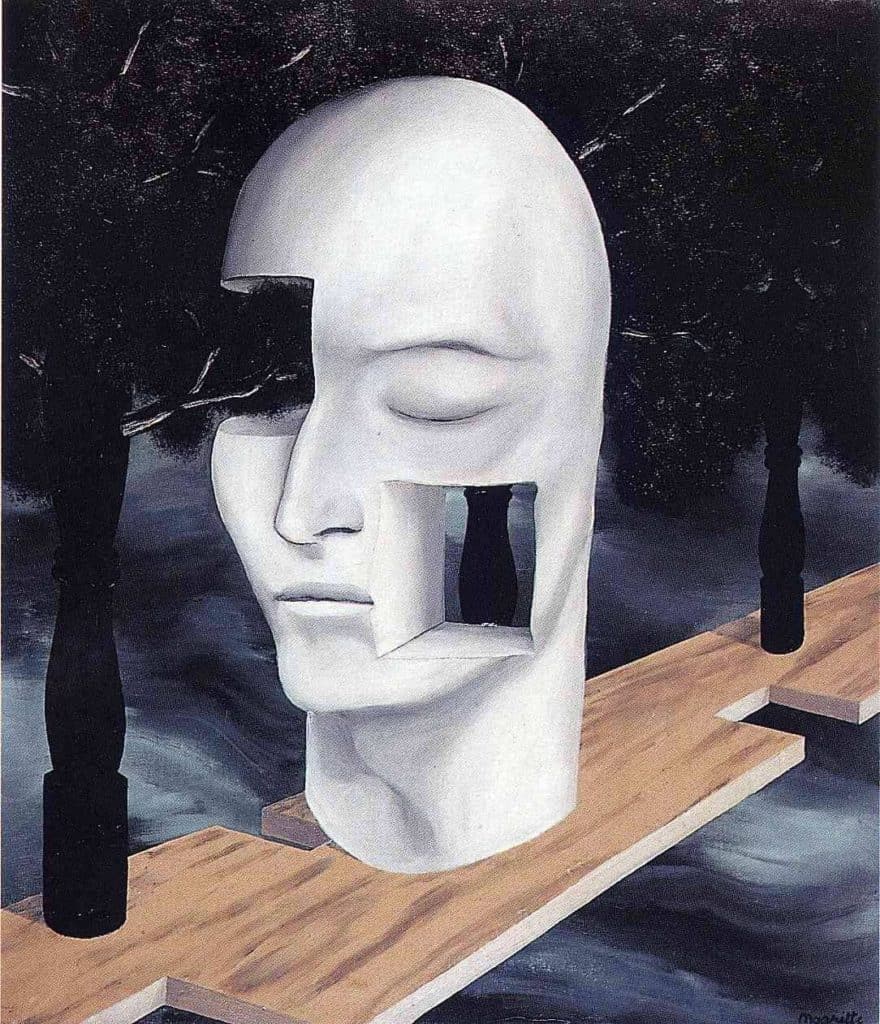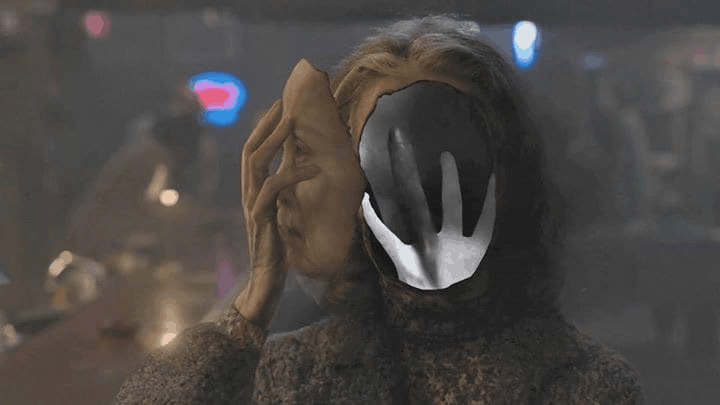 Season after season, Twin Peaks has proven its ability to keep surprising and inspiring – whether you are a Lynch enthusiast, an art lover, or both – these visual art references will be sure to enrich the experience even more.
Relevant sources to learn more
Check out our article on the visual art of David Lynch.
Watch "David Lynch: The Art Life", the documentary about David Lynch's art process.
Watch the video essay on the visual art in Twin Peaks by VoorDeFilm.