Collecting art is a personal journey which each collector navigates differently. However, all have one thing in common: the joy of sharing the fruits of their journey with likeminded.
To bring some of these captivating stories to life we have compiled fourteen interviews with Dutch art collectors, whom are all different but equally passionate about sharing their personal collector journey.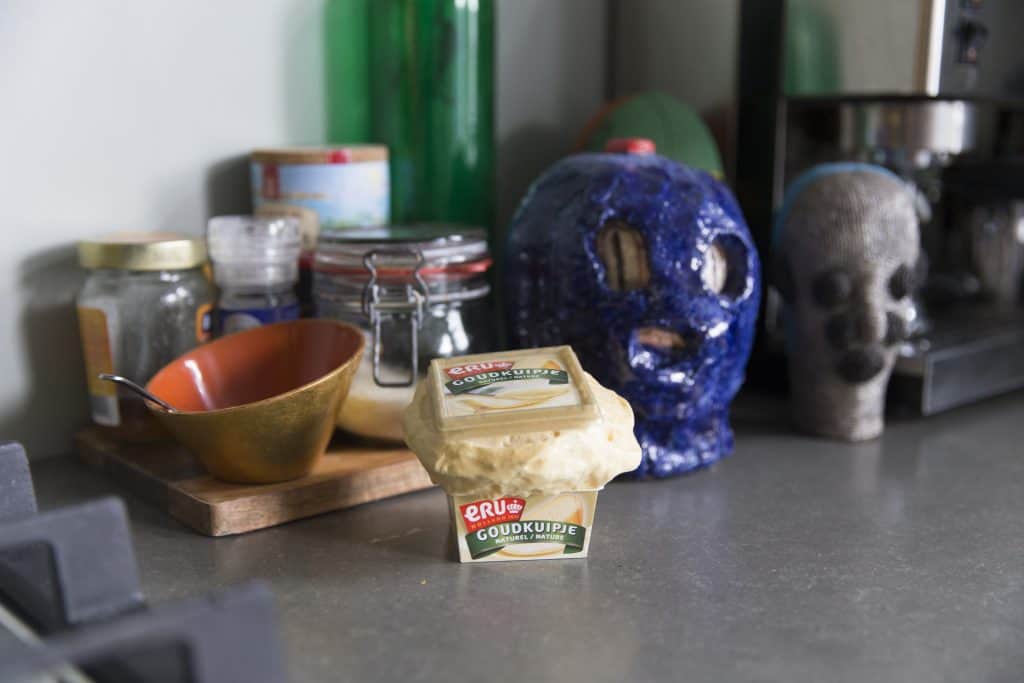 As an art collector, Mette Samkalden is not driven by pure aesthetic pleasure. On the contrary, she is intrigued by works that are thought-provoking, triggering, and emotional. An experience that she hopes more people will get the chance to have, so the art world is for all and not just the lucky few.
Name: Mette Samkalden
Location: Amsterdam
Started collecting in year: I was given my first artwork at birth. It was a present from my grandmother; a lithography. The first work I bought myself was during my studies
Number of artworks in collection: 25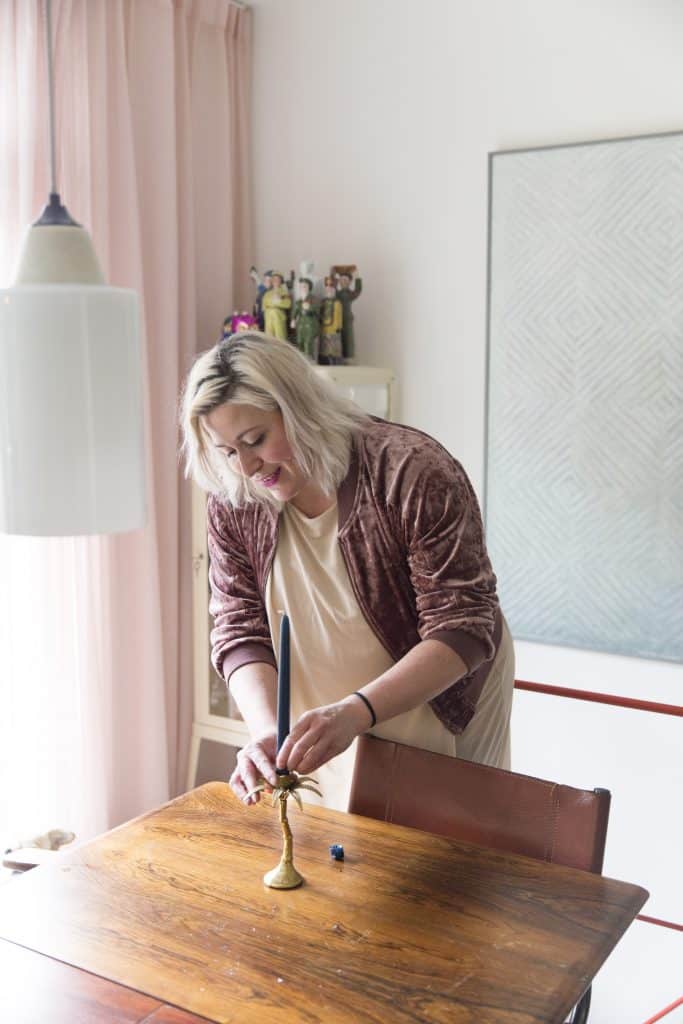 What is your earliest memory of art, and what led you to start collecting it?
As a child, my parents would take me to galleries and museums both within the Netherlands and abroad. I was an 'active consumer' from an early age, but my first true memory of a specific artwork dates back to when I was about 7 years old. My uncle and aunt, who were always surrounded by artists, architects, and other creatives, had bought a new artwork, which they placed in their dining room. It was a blurry photo that I could not stop looking at. I distinguished the belly button first, then a dark triangular shape that I was sure to be her crotch. Why was there a nude above the table? When asking my auntie about it, she was surprised and amused. A 7 year old that saw a naked woman in an image that appeared to be the nose and eyes of a dog.
What is the main motivation behind your collecting?
In general, I like to be surrounded by beautiful objects, be it design, arts, architecture, etc. Beautiful does not have to be pretty though; rather I am surrounded by thought-provoking, well-constructed, triggering, or emotional objects. At the same time, I want to support creatives by either purchasing a work or by exchanging my services for their work.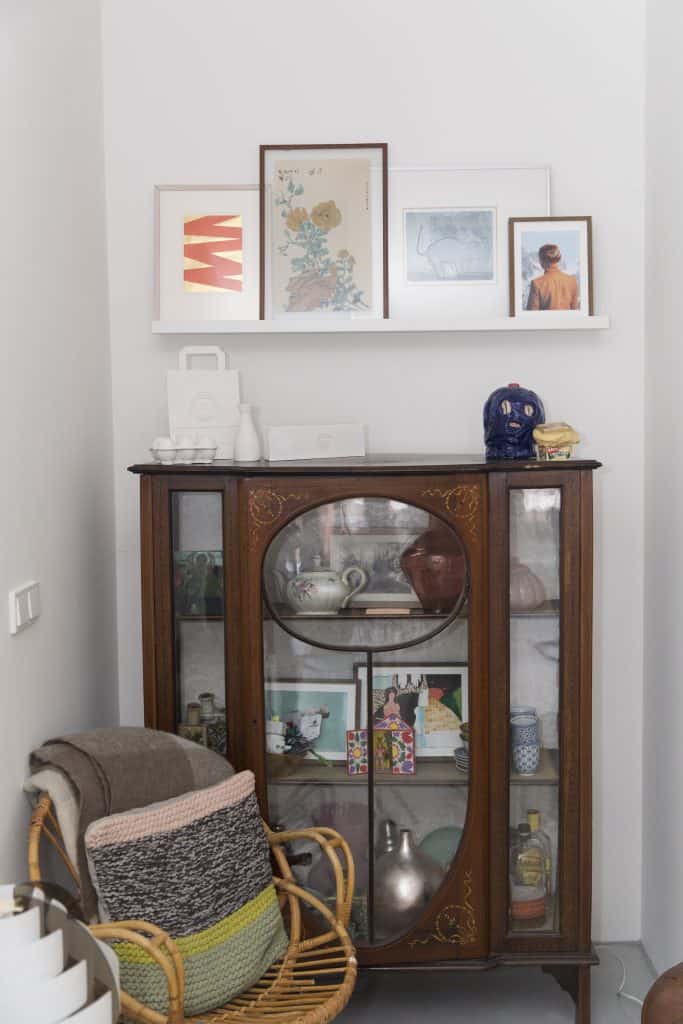 Is there a unifying element in your art collection?
Not really – although I tend to be attracted by works that are more than pretty pictures.
Is there a piece in your collection you have a particularly strong attachment to?
Yes, a work by Michael Berkhemer; a piece I first rented through an art library and after almost 10 years at last purchased. I fell for the work without knowing who made it, but soon after found out that it is the artist whose works have surrounded me my entire life. He was also the person introducing me to the art world professionally.
How important is it for you to meet the artist behind the artwork?
A good relationship with the artist behind the work can strengthen the connection, but it can also make me less fond of the work. Just like us mortals, artists can be lazy, narrow-minded assholes.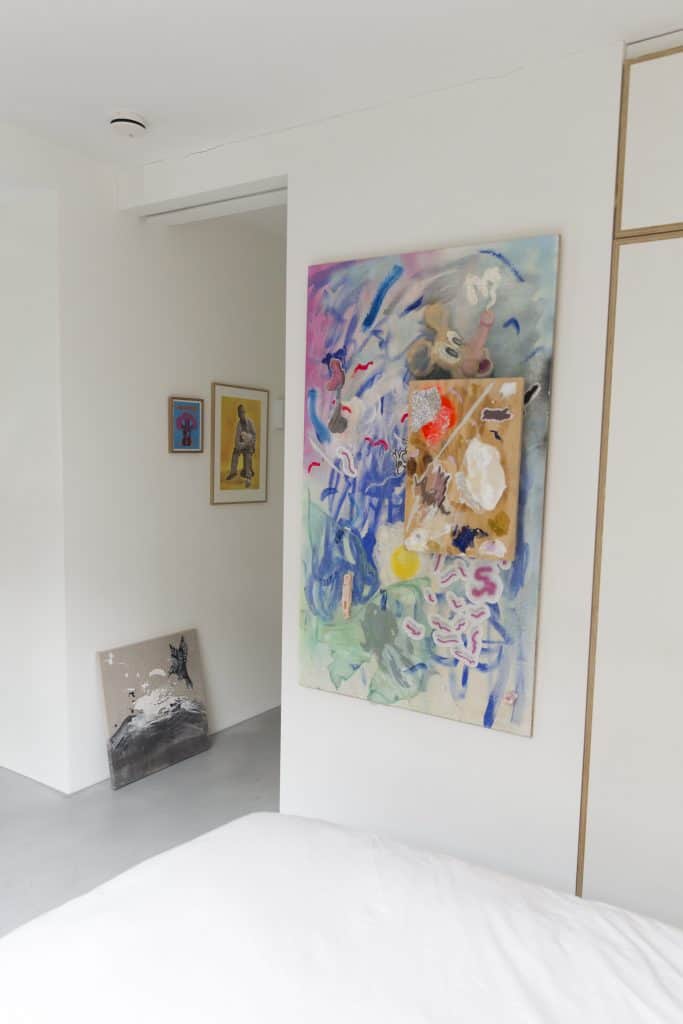 Are there any particular artists who play a significant role in your collection and whose development you have followed closely?
Not per se.
How has your taste changed since you started collecting?
The more you see, the more your taste develops. For example, I have always enjoyed abstract art, but I needed to learn and be able to place things in a context to really appreciate it. In addition, I seem to enjoy works that are not 'beautiful' but have urgency and relevance more than before. Lastly, I am now in a material phase, which I like to refer to as 'barf art'. Texture, shape and materials intrigue me. Hit me with some purfoam and epoxy, especially if it does not look pretty or pretentious.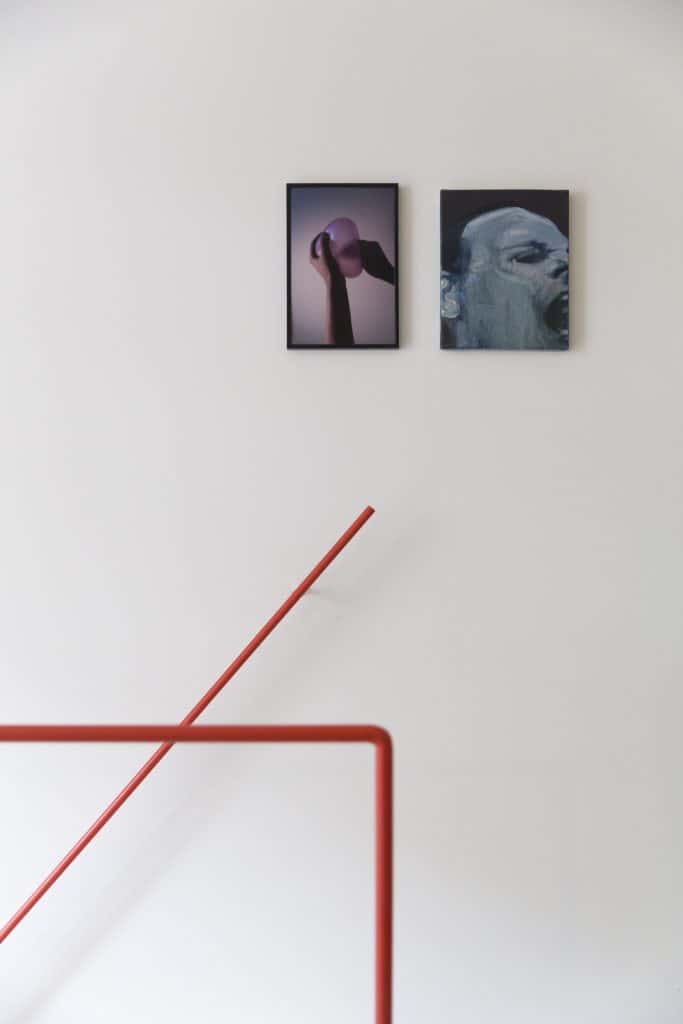 How is the online art market evolving according to you?
Both the online and the offline art market used to be rather straightforward marketplaces with a few power – houses and a larger number of small players. This has changed into a somewhat more complex and mostly larger market or network. This network is paradoxically more transparent and more accessible. Still it can be hard to distinguish quality and reliability – platforms where collectors and dealers meet and interact can help. Artland amongst them.
In your opinion, what is the role of an art collector in the making of art history?
That is a tough question – there are so many forces that give shape to art history. Art collectors definitely play an important part in that. First as patrons of the arts, they stimulate institutes and makers, second by determining desirability, they influence the production of certain genres or themes, and third by adding (or taking away) value.
Where do you think the future of the art world is headed?
Tough again – I hope that the art world will be a world that is more welcoming, one that is for all rather than the lucky few. In addition, I hope that, as a consequence, governments and organizations become more involved.
Describe your collection in three words
Personal. Diverse. Developing.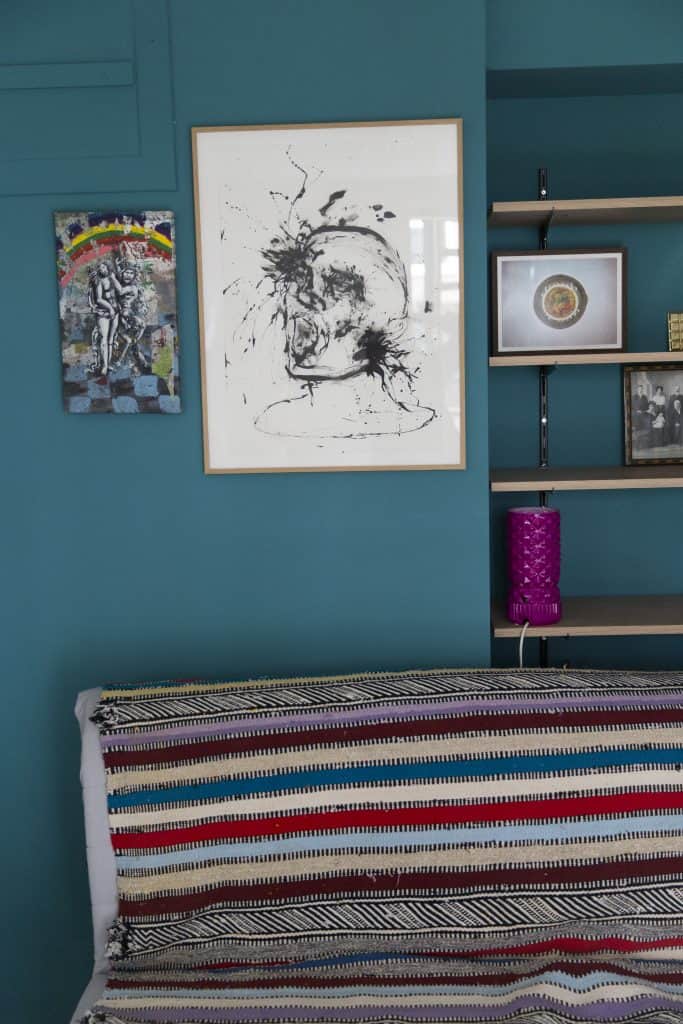 Top three pieces of advice for new collectors
1. Pretty is boring (if that is all there is to it).
2. Do your research before you buy.
3. Do not buy to invest but out of passion.
Top three art destinations
Art Basel HK (the energy, diversity, the different aesthetics), La Biennale di Venezia (its size, diversity, and also the satellite shows), the Rijksakademie Open (get a grasp of the talents that reside in Amsterdam).
Three inspiring artists to watch
Arash Fakhim, Benjamin Li, Zhang Jian-Jun, and Itamar Gilboa.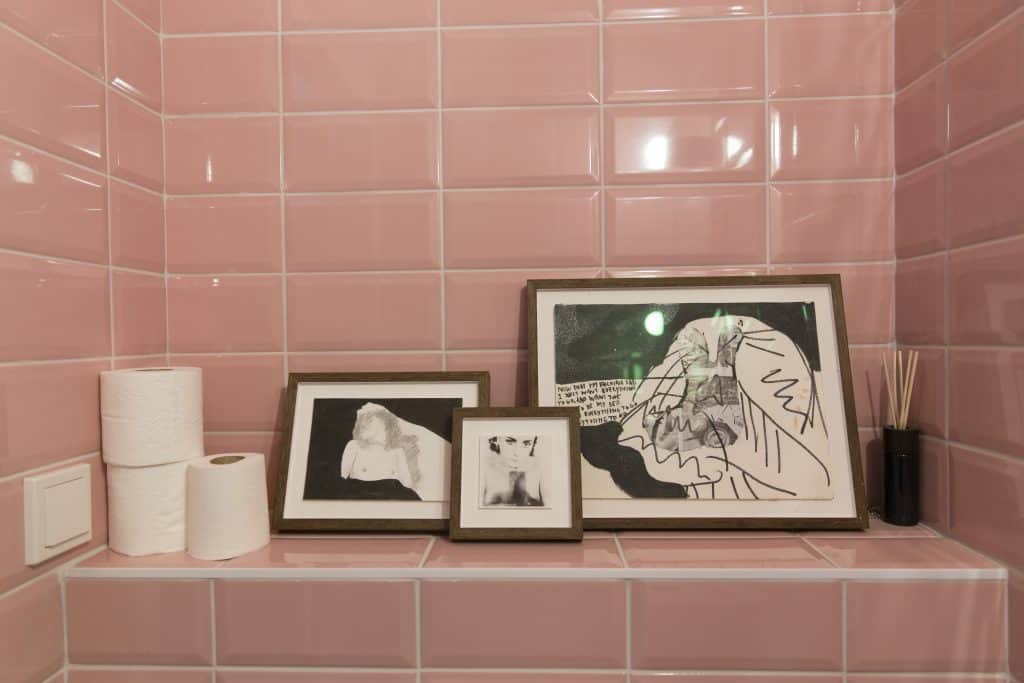 Read More