Articles and Features
The Digital High Five with BUILDING Gallery
---
The Digital High Five is Artland's interview series which is published bi-weekly and features one of our partner galleries. We have created this series to connect with galleries, share insight, and shed light on initiatives that are taking place within our community.
We had the opportunity to speak with BUILDING gallery located in Milan Italy. BUILDING offers a program that explores historical and contemporary art, weaving together artworks and artists to create an overall creative power that will withstand the test of time. BUILDING work towards a new concept of an art gallery, free from any limiting definitions, where culture and the market can proceed in parallel.
---
Since Italian art galleries are some of the first to slowly open back up in some capacity around the world, what would be some advice you have for galleries in other countries? What are you learning in the first few weeks of uncharted territory?
When we opened after the lockdown we saw that people who had followed us on social media while we were closed then came to the gallery to see the exhibition – some for the first time, some return visits – like a first step to getting back to everyday life, which we all so greatly needed. As BUILDING is in Milan, we had to come to grips with the lockdown immediately, and work out how to handle communications while we were closed.
In this completely unexpected, unprecedented situation, we focused on connecting with people through social media, because we could see that people gravitating around the art world needed to feel part of something, part of a community. Throughout the year the gallery hosts various events that are open to the public and we realized that the people who physically attended these events were the ones who became active followers online.
Targeting and generating audience engagement is at the forefront of most galleries' agendas. What tools or methods are you incorporating to reach and engage with your audience? Has there been a way that has been the most effective?
We decided to focus on creating new social media content, videos in particular, to form connections during a time in which we were all physically distanced. We involved curators, artists and critics who we have worked with during our shows. All of the videos were more than a minute long, with a view to offering meaningful content that would create engagement.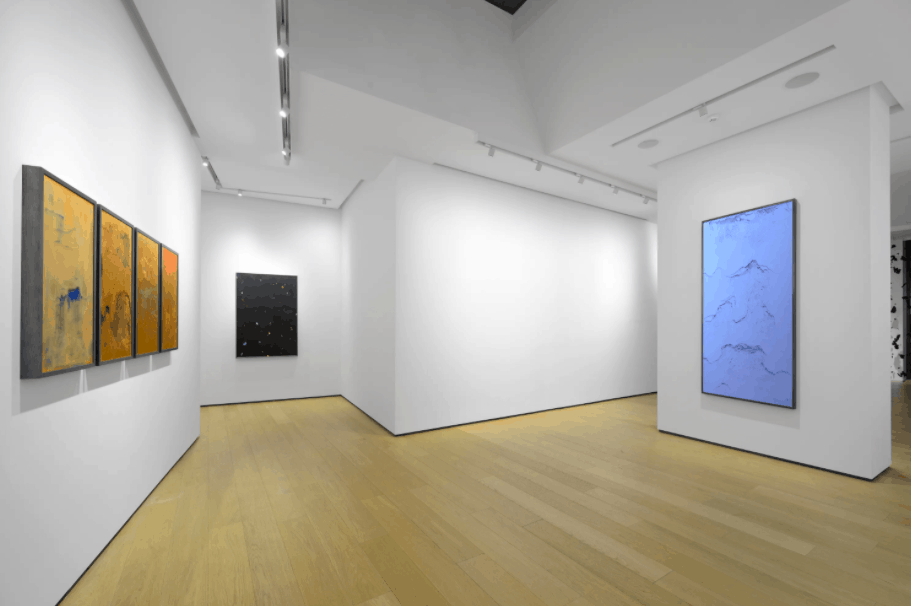 Have there been certain initiatives that are taking place in the Milan/Italian art community that as a gallery you are excited to see develop and or be a part of?
There have not yet been any joint initiatives. Like other galleries, when lockdown finished we realized that it was important to send out a strong signal that we were restarting. As soon as we reopened we launched a new show in BUILDINGBOX, BUILDING Gallery's independent showcase, featuring a site specific work by Chiara Dynys, a bookcase full of glass books, lit up and visible at night too.
Since the pandemic the trajectory of galleries participating in external events has come to a pause or tragically they have been cancelled and are now going digital. How are you handling and approaching these new technological alternatives in the art world?
Artland is the first online platform we have joined. This enables us to share multimedia content that gives users the opportunity to visit our gallery and the exhibition currently underway thanks to 3D technology. It was during lockdown that we came to the decision to join this platform, because we wanted to connect with our visitors and also respect the wishes of those who still prefer not to attend shows in person. We were also aware that this tool would boost our visibility both in Italy and abroad, given that mobility may still be limited for some time to come. The platform gives an instant insight into the layout of the gallery, which can be visited throughout.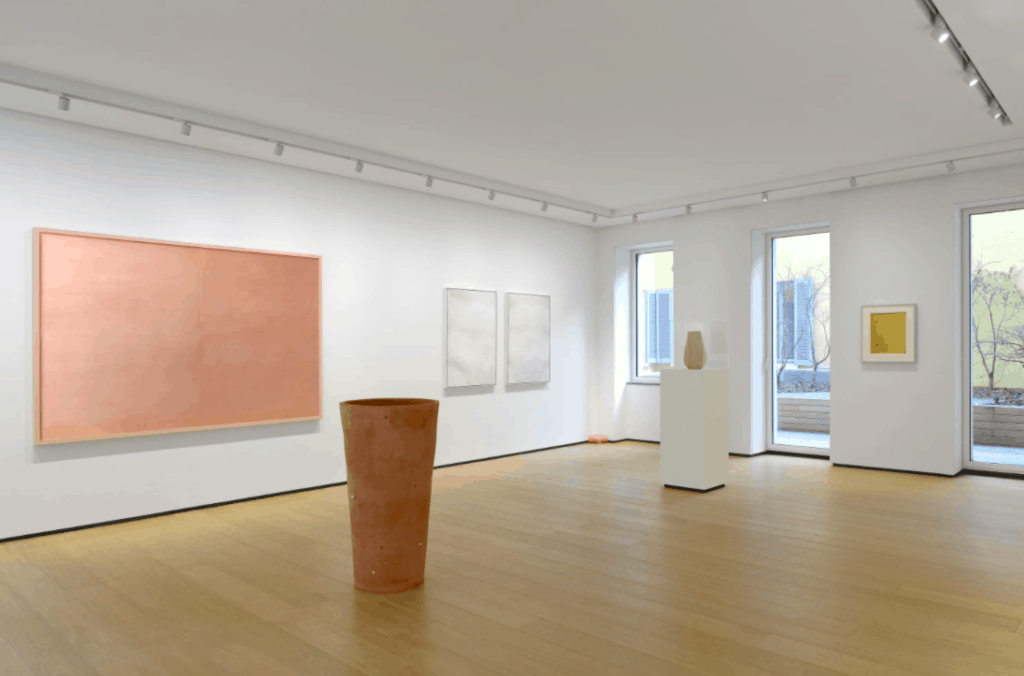 How has this current global crisis encouraged you to think outside the box in regards to collaboration, exhibition design, curation and possibly public art projects?
We are designing a "parallel" virtual gallery, for online projects alone. In the gallery itself we will continue to host shows and new projects because we strongly believe that it is fundamental to experience art first hand, but we are also aware that, at this moment in time, it is equally important to offer access to content remotely, giving people an alternative way of engaging with art.
What excites you the most when it comes to the use of technology being used in your gallery? What is your biggest concern? Biggest surprise?
We think it is important to understand what can be accessed online and what, on the other hand, needs to be experienced in person.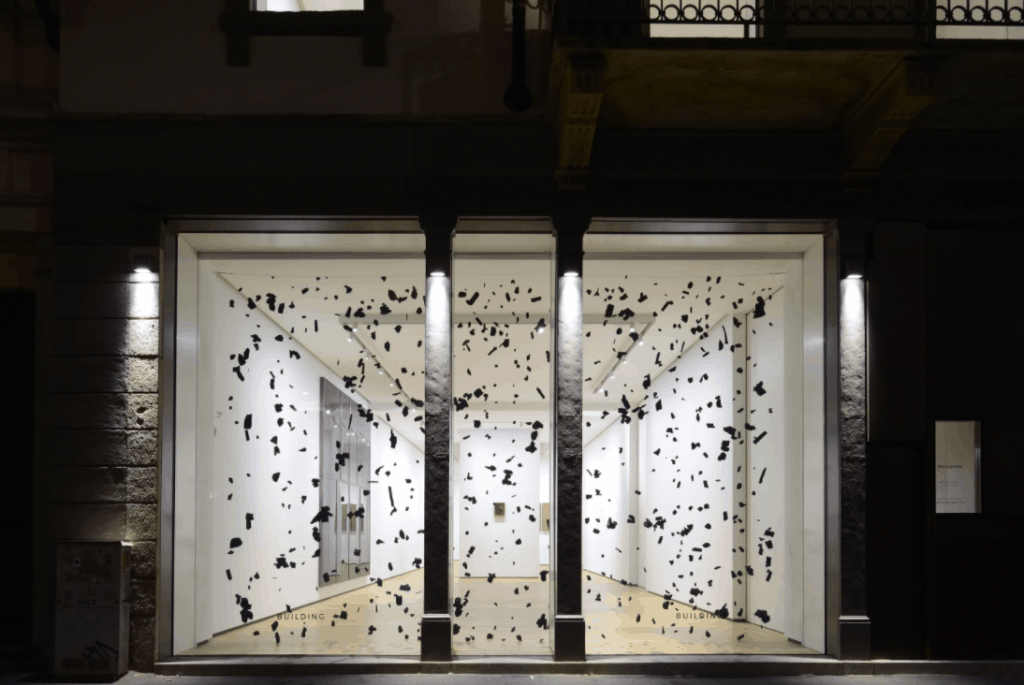 Managing an online digital presence can be overwhelming – what is some advice that you have for other galleries around the world who are looking to develop their digital strategy?
At this time, more than ever, we have to be active online. This will enable us to reach out to more people and increase the visibility of our activities. Social media and digital platforms play a central role right now. We recommend channeling day to day gallery activities into new digital content, using a direct, immediate tone, as you would in person.
Over the last few months how, as a gallery, have you encouraged growth amongst your artists and staff?
We reached out to artists in the local area to create new content that would offer a fresh perspective on their work, looking for original ways to communicate in the language of the digital world.
To view BUILDING'S past and current exhibitions click here.
By Meghan Corso