How To Fight Your End-Of-Summer-Blues: Submerse Yourself in Copenhagen's Art Scene
Copenhagen City Guide for Art Lovers
By Shira Wolfe
There's something melancholy about the end of summer approaching. To help you cure your end-of-summer-blues, we've put together a list of contemporary art events and exhibitions all in beautiful Copenhagen during the transition to a new season. With Code Art Fair (August 30 – September 2) showcasing some of the best contemporary art from the international art scene today, and CHART Art Fair (August 31 – September 2), the leading Nordic contemporary art fair celebrating both art and design, it's safe to say contemporary art lovers will have a full schedule in Copenhagen in the coming weeks. Check out what else is on at the city's most important contemporary art institutions and spaces, and find out where to stay, where to eat and where to shop in between the glorious art frenzy.
---
ART INSTITUTIONS
Kunsthal Charlottenborg
This Dutch-inspired baroque palace added to Charlottenborg palace houses a phenomenal collection of contemporary art since 1883. From August 31st – September 2nd, CHART Art Fair will take places in this beautiful setting with 32 galleries from Sweden, Norway, Denmark, Finland, Austria and Icelandrepresented during the fair. Check out their program here. Upcoming exhibitions at Kunsthal Charlottenborg are BIG ART and Alicja Kwade, both opening on Thursday September 20th with an opening reception from 6-10 pm.
Tuesday-Friday 12-20
Saturday-Sunday 11-17
Website: Kunsthal Charlottenborg
---
Glyptoteket
The Glyptoteket collection includes mostly works of art and archaeological objects from Ancient Egypt, Ancient Greece and Rome, Etruscan Culture, and Danish and French 19th century art. Expect to find an impressive collection of Greek and Roman portrait heads, Palmyrene portraits, sculptures by Rodin and Degas, paintings by Gauguin, Manet, Monet, Cézanne and Van Gogh, and a collection of Danish Golden Age art.
Apart from their permanent collection, Glyptoteket also has temporary exhibitions. Their upcoming show Odilon Redon. Into the Dream will be on show from October 12th 2018 – January 20th 2019.
Tuesday-Sunday 11-18
Thursdays 11-22
Website: Glyptoteket
---
Louisiana Museum of Modern Art
Louisiana, which is located 40 kilometres north of Copenhagen, opened in 1958 as a home for Danish modern art, but founder Knud W. Jensen soon decided to expand to international art as well. Currently, the museum houses some internationally renowned works by artists like Pablo Picasso, Vassily Kandinsky, Yves Klein, Andy Warhol, Roy Lichtenstein, Anselm Kiefer, Louise Bourgeois and David Hockney. The section of contemporary art from 1990 onwards is covered by influential artists such as Mona Hattoum, Sam Taylor-Wood and Paul McCarthy. One of the great parts about the Louisiana Museum is its sculpture park, with around 60 sculptures gracing the park (artists like Miró, Arp and Ernst are represented here).
Currently on: Men and Masculinity (till September 9th) and Colour Form Texture (till October 21st).
Tuesday-Friday 11-22
Saturday-Sunday 11-18
Website: Louisiana
---
Den Frie Centre of Contemporary Art
Den Frie Centre of Contemporary Arts is located in one of Copenhagen's most interesting buildings. It was designed by J.F. Willumsen, who is often considered to be the father of the Danish art nouveau tradition. Den Frie will be hosting CHART Design, the design section of CHART Art Fair, between August 31st and September 2nd. Meanwhile, you can enjoy the exhibition Department of Voids until September 16th and explore the unique artistic practice of the artist duo benandsebastian (Ben Clement and Sebastian de la Cour).
Tuesday-Friday 12-18
Thursday 12-21
Saturday-Sunday 12-18
Website: Den Frie
---
Copenhagen Contemporary
Copenhagen Contemporary (CC) is a relatively new addition to Copenhagen's contemporary arts scene. The 7000 square metre space presents interactive installation art, performance art and monumental video art. CC is located on Refshaleøen island, which used to be a military and industrial area, and later a shipyard. Today, the island is filled with a great mixture of restaurants, cultural and entrepreneurial initiatives.
Currently on at CC: Superflex, a large-scale installation (till December 30th) and Doug Aitken, a sound and video installation by the artist (till December 30th).
Monday-Sunday 11-18
Thursdays 11-21
Website: Cphco
---
NON-PROFIT SPACES
SixtyEight Art Institute
SixtyEight Art Institute is a non-profit art institute with the focus on giving artistic and curatorial talents the opportunity to imagine and to present new exhibition-making possibilities. The aim is to consider the connections between Nordic, European and International developments within curatorial and artistic research, and to explore how they intersect with contemporary sociology, science, literature and philosophy.
Currently on is the exhibition Notes on Darkness (till October 13th). Between August 28th and August 31st, SixtyEigh Art Institute is also organising a series of talks, The Artistic & Curatorial Thing, which are free and open to the public. The talks will be held at the Faculty Library of Social Science. Fundamental questions about production in the field of contemporary art, such as the production of knowledge, space, histories, and artistic and curatorial discourses will be discussed.
Wednesday – Friday 11-18
Saturday 13-17
Website: SixtyEight
---
OK Corral
OK Corral is a space for young curators and artists to experiment and present high-quality solo and group exhibitions. Currently on is the exhibition The whims of the eyelid, organized by French artist Valerie Collart, who invited four other artists to exhibit with her. The exhibit runs till September 8th.
Wednesday – Saturday, 13-17
Website: OKCorral
---
WHERE TO EAT
Cafe Atelier September
Cafe Atelier September offers breakfast and brunch all day, every day – think fresh fruits, homemade pastries and a perfectly executed shakshuka. With delicious coffee roasted by Swedish coffee roasters Koppi, and matcha tea by Marukyu Koyamaen Uji, Cafe Atelier September is a perfect place to start your day before diving into your artistic explorations of the city.
Monday-Friday 7.30-17
Saturday 9-16
Sunday 10-16
Address: Gothersgade 30
---
Høst
Høst is an award-winning restaurant focusing on Scandinavian cuisine, with a twist. Høst is located in a classic Copenhagen building and both the food and the interior design reflect the restaurant's talent for combining the minimalist and the idyllic. Here, you'll find high-quality Nordic ingredients and seasonal greens served in beautifully presented dishes.
Monday-Sunday: 17.30-00.00
Address: Nørre Farimagsgade 41
---
Gro Spiseri
For a truly unique Copenhagen experience, visit Gro Spiseri, a restaurant on a lush green rooftop in the heart of Copenhagen. In fact, this rooftop is ØsterGRO, the very first rooftop farm in Denmark. The concept here is 'family style', which means you get to enjoy sharing platters in the beautiful rooftop greenhouse. The food is organic, locally produced and seasonal.
Thursday-Monday 17.30-00.00
Address: Æbeløgade 4
---
Salon 39
The recently reopened Salon 39 is a sleek yet cosy cocktail bar that will transport you to a different era. With amazing cocktails, great music (mostly jazz, blues and soul) and an Italian-inspired menu that holds its own, this is a great place to spend your evening hours.
Monday-Wednesday 16-23.30
Thursday 16-00.30
Friday-Saturday 16-01.30
Address: Vodroffsvej 39
---
Kadeau
The cuisine at Kadeau is committed to preserving and renewing the traditions of Bornholm, a Danish island in the Baltic sea, to the east of Denmark. Kadeau is all about seasonal food, exploratory menus, and self-cultivated herbs, vegetables, fruits and berries. This restaurant offers a unique chance to experience the flavours of Bornholm in the middle of Copenhagen.
Saturdays for lunch, 12-16
Tuesday-Saturday for dinner, 18.30-00.00
Address: Wildersgade 10b
---
WHERE TO SLEEP
Manon les Suites
Manon les Suites is a stunningly designed eco-conscious hotel with a large patio and swimming pool, a gym, an excellent restaurant on the 6th floor, and a rooftop terrace with amazing views of the city and a sauna in case you need some proper relaxation. The rooms are everything you ever wished a hotel room would be: each room has a modern-day version of the four-poster bed, a small kitchen, a living area, a mini-bar filled with eco-products, and last but not least, a yoga mat to keep up with your daily practice. Another perk: Manon les Suites is just a short walk away from the previously mentioned Høst restaurant!
Room prices start at around €335.
Address: Gyldenløvesgade 19
---
71 Nyhavn
71 Nyhavn is a newly renovated hotel in a former warehouse from the early 1800s in the Nyhavn harbour. This place is an art-lover's dream, since the hotel boasts an art collection with works by artists from the European avant-garde movement COBRA. Admire the art works in the hotel lobby and restaurant. The rooms are light with beautiful wooden beams, and come with stunning views of the harbour.
Room prices start at around €430.
Address: Nyhavn 71
---
Hotel Sanders
Sleeping in Hotel Sanders is kind of like stepping into a work of art or the intricate set of a theatre. The rooms are bathed in casual luxury, and the hotel restaurant Sanders Kitchen is more than just that – it's a hangout spot for local Copenhageners. You can also eat in the rooftop Conservatory, beneath the stars, in front of the fireplace, or on the outside terrace. A great extra is that the staff at Hotel Sanders create carefully curated guides for guests to explore the arts and culture scene of the city.
Room prices start at around €210.
Address: Tordenskjoldsgade 15
---
WHERE TO SHOP
Soulland
Soulland is a Copenhagen-based menswear label that combines Scandinavian artisanship with a contemporary feel. Soulland opened up its first flagship store in Copenhagen in August 2013, which in addition to showcasing the latest collections also is home to pop-up concerts and social events. This is Copenhagen style at its best. And don't worry, they also have some designs for women!
Address: Gl. Kongevej 41
---
Stilleben
Stilleben came into being when designers Ditte Reckweg and Jelena Schou Nordentoft paired up to put their passion for good craftsmanship and peculiar objects into practice. They sell everything from authentic Japanese teapots to Danish handwoven textiles, jewelry, original artworks, and more. The duo frequently travels around the world to find new gems for their store. A must-visit spot when in Copenhagen!
Address: Stilleben, Niels Hemmingsensg. 3
Stilleben No. 22, Frederiksborggade 22
---
Henrik Vibskov Boutique
The Henrik Vibskov Boutique reflects the universe of fashion designer and all-round contemporary art visionary Henrik Vibskov. Be warned – his universe is weird, wonderful and highly addictive!
---
WHERE TO HAVE FUN WITH YOUR TEAM
Pulsevent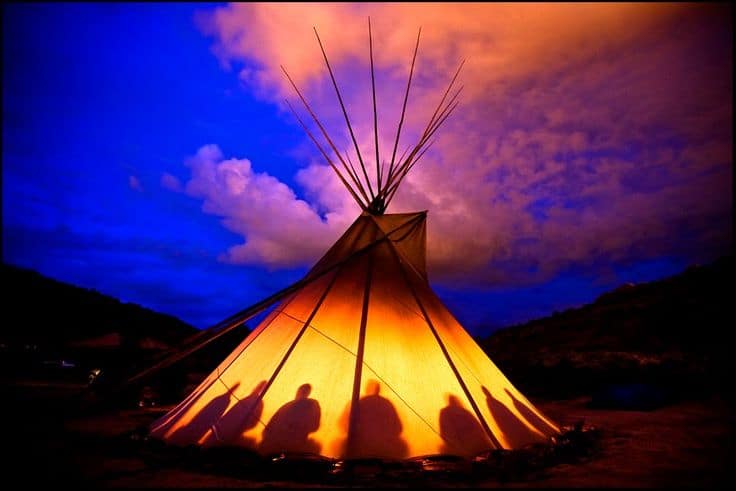 If you'd like to plan an unforgettable team-building experience, check out Pulsevent. They organize fun and inclusive activities tailored to your and your A-team needs all around Denmark.
You can find the English version of their website here.
---
We predict this list will not only help you get over your end-of-summer blues, but also prompt you to pack up all your belongings and move to Copenhagen immediately!