Articles and Features
The Digital High Five with Dep Art Gallery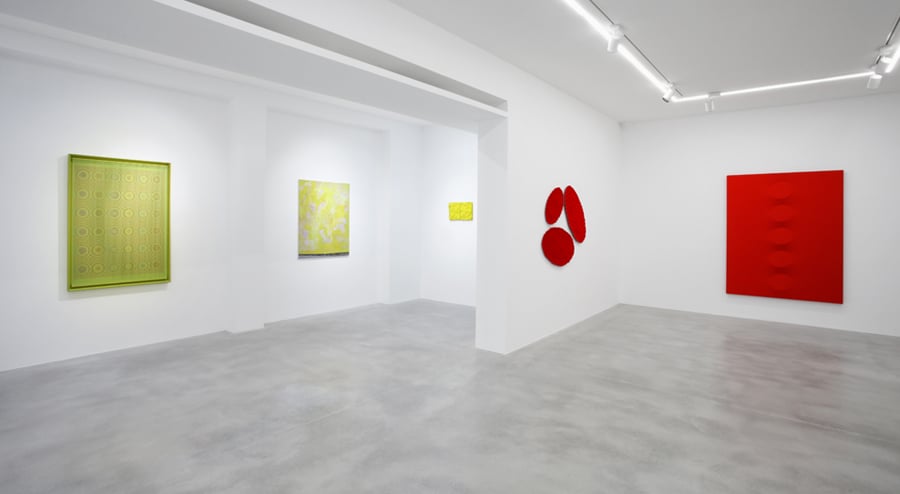 ---
The Digital High Five is Artland's interview series which is published bi-weekly and features one of our partner galleries. We have created this series to connect with galleries, share insight, and shed light on initiatives that are taking place within our community.
We had the opportunity to speak with founder and Director Antonio Addamiano of Dep Art Gallery located in Milan, Italy. Dep Art was founded in 2006 and has continued to grow and has exhibited imperative exhibitions that include Carlos Cruz-Diez, Tony Oursler and Regine Schumann. Dep Art is active in the promotion and organization of initiatives in public institutions and galleries, both in Italy and internationally.
---
Since Italian art galleries are some of the first to slowly open back up in some capacity around the world, what would be some advice you have to galleries in other countries? What are you learning in the first few weeks of uncharted territory?
During the re-open we have noticed that the audience's attention gradually changed, for all the initiatives, both online and offline. At the beginning of the lock-down, everyone had to rearrange their routine. Even the luckiest ones who had no impact on the economic side, were certainly busy with something else and art has certainly gone into the background.
But, as time passed, having the situation we were living more clear in our mind, we learnt how to involve our passions in our daily routine and the interest for art has exploded again. At the beginning I've perceived a surge in traffic on editorial sites, as the audience was feeling an abstinence from art; then slowly, we received the first requests for information about the artworks on sale.
The advice, which is always valid, is to analyze the interest of the public much more cynically. I find that collectors are looking for confirmation and tranquility. I don't think it's time to push new things that the public doesn't associate with our name.
Targeting and generating audience engagement is at the forefront of most galleries' agendas. What tools or methods are you incorporating to reach and engage with your audience? Has there been a way that has been the most effective?
We are trying to modulate our "editorial" proposal according to the interest of the public, analyzing the feedbacks we received, especially from social networks. For example, we noticed that the YouTube channel is growing and so we seize the opportunity to create new content: we have added some historical exhibitions, such as the one dedicated to Dadamaino in 2011 or Mario Nigro from 2017, for instance. We adapt the marketing strategies according to the response of the different structures.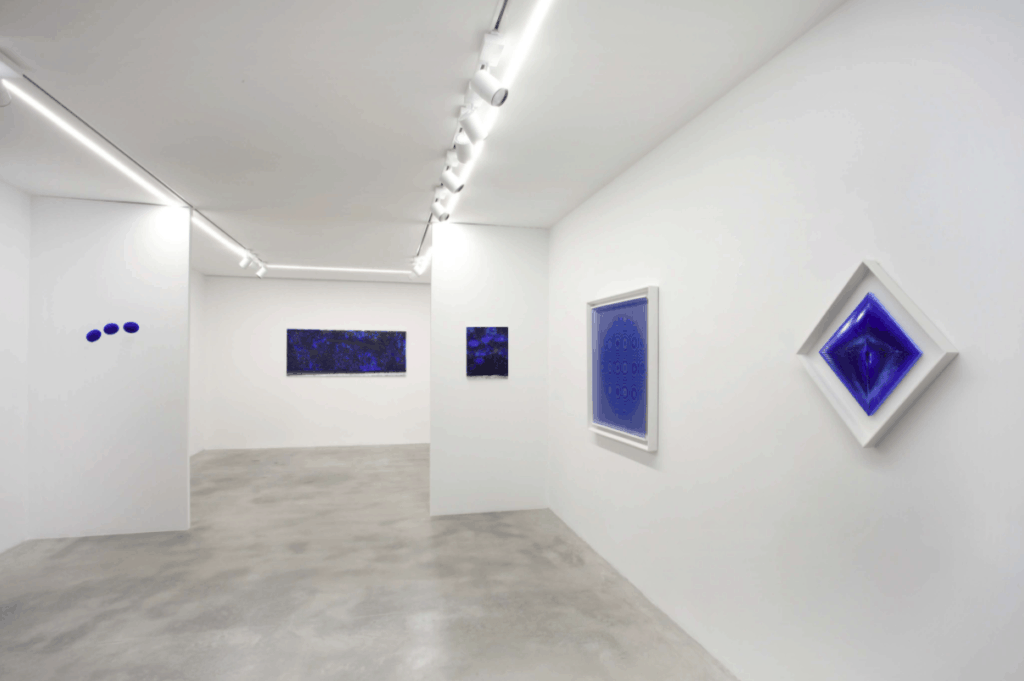 Have there been certain initiatives that are taking place in the Milan/Italian art community that as a gallery you are excited to see develop and or be a part of?
Unfortunately, all the initiatives have stopped due to the health emergency. The city of Milan is organizing the Milan Art Week from 7 to 13 September 2020, thought to be a supportive event to the MiArt fair, but I still have doubts about the feasibility, too many unknowns.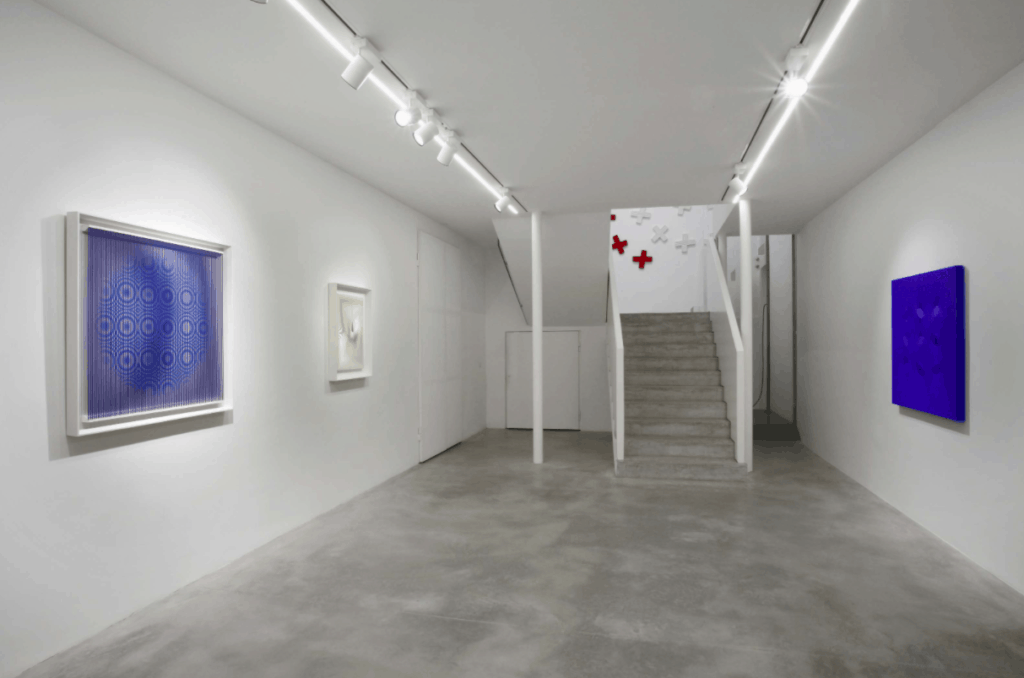 Since the pandemic the trajectory of galleries participating in external events has come to a pause, or tragically they have been cancelled. Some events such as art fairs, are now going digital. How are you handling and approaching these new movements?
This question is very delicate, because it exposes the sore point of the costs of organizing a fair event and the people involved. From directors to web managers, from VIP relations to young social managers. We willingly and actively participate in everything that is offered by the fairs, which have now turned into web "Platforms." Artissima has proposed the simple and essential "Fondamenta" (foundation), with an artwork for each gallery; we participate with Piero Fogliati.
ArtBrussels has proposed Gallery Viewer, where each gallery offers an artist's solo exhibition for an entire week on a period of three weeks and we have proposed Turi Simeti, Carlos Cruz-Diez and Wolfram Ullrich. I find it very interesting to see and experience similarities and differences. As an entrepreneur and as a gallery always looking to the future, I am looking with great curiosity and in-depth interest at these changes, as everyone who is organizing and developing their own site / remote visit experience.
How has this current global crisis encouraged you to think outside the box in regards to; collaboration, exhibition design, curation and possibly public art projects?
The global crisis has forced us to make our programs super flexible. The plans for the gallery have suddenly changed, and I think we couldn't find a better solution than the current exhibition to reinvent the program from scratch. We were lucky, because the "extended team" that we have created over the years has worked perfectly. We put rationality and passion on the table. Making rational choices to build a team of enthusiasts who would have overcome the difficulties in a creative way.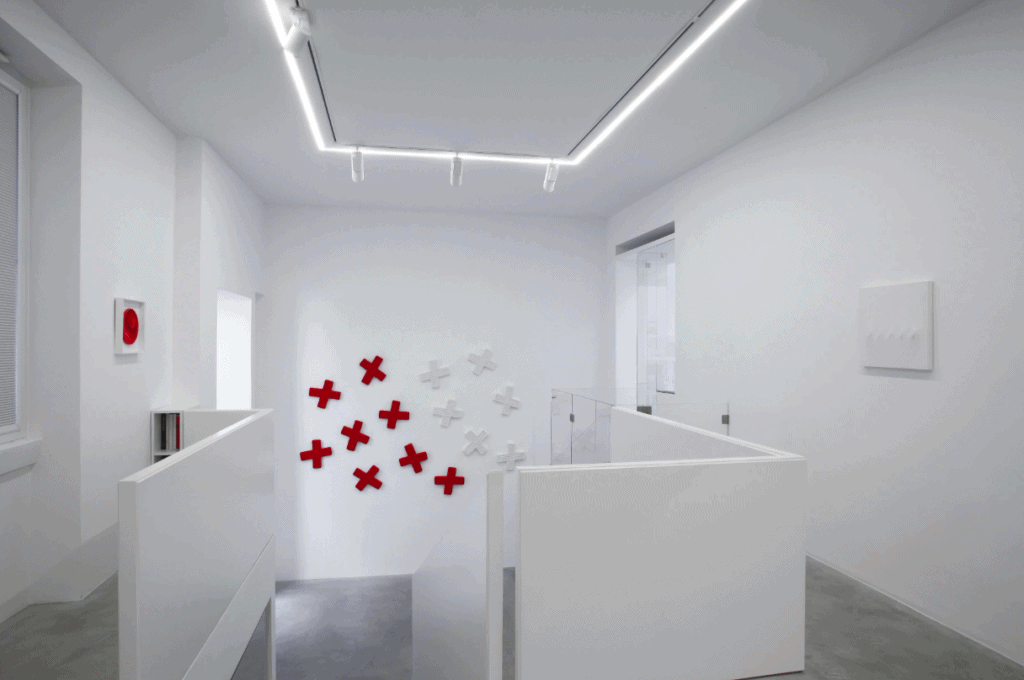 What excites you the most when it comes to the use of technology being used in your gallery? What is your biggest concern? Biggest surprise?
Technology is increasingly accessible, and that's fantastic. Although I must admit that our audience is not very young, this gives us the advantage of not having to chase the tools first hand or equip ourselves with technicians for development. For example, working with you (Artland) made something unthinkable for a single gallery, possible: visiting exhibitions virtually in 3D is an opportunity for the future that now is reality. The concern remains that we will not be able to return to normal life soon and all technology cannot replace the usability of a work, the charm of the negotiation and the probability of sale.
Managing an online digital presence can be overwhelming – what is some advice that you have for other galleries around the world who are looking to develop their digital strategy?
Look at others, but with one eye. I mean that each gallery is unique in terms of its contents and the target audience is unique. So learn to understand the way our customers / users experience the proposed contents, accept the evidence, and develop in that direction.
Over the last few months how as a gallery, have you encouraged growth amongst your artists and staff?
Our artists are not very young (speaking officially, according to public records), it was really fun to involve them more in web campaigns. Show them the results, the "likes." They started wanting more personal photos with the works. To participate in a different spirit in the interviews that we will soon propose online. Also the visiting customers had interacted much more "socially." The staff therefore had new and different materials to draw on. I must say that the passion we all have for art has not only awakened, but has also exploded in a creative way.
Currently, Dep Art is open by appointment and their current exhibition, IN THE MATTER OF COLOR, and past exhibitions can be viewed here.
By Meghan Corso