Articles and Features
The Digital High Five
with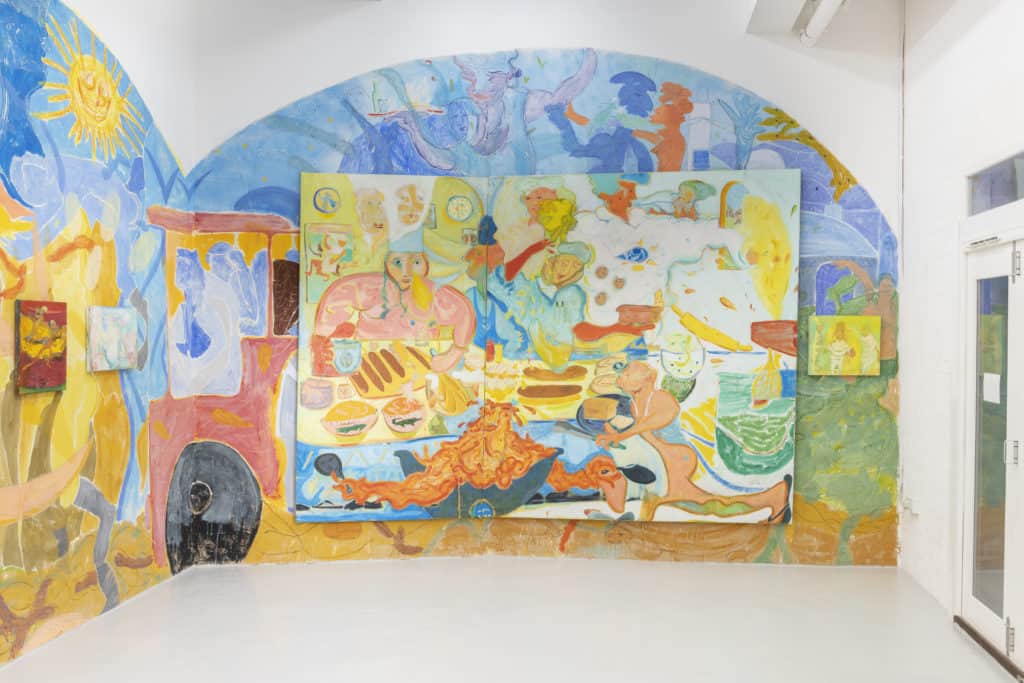 ---
The Digital High Five is Artland's interview series which is published bi-weekly and features one of our partner galleries. We have created this series to connect with galleries, share insight, and shed light on initiatives that are taking place within our community. We had the opportunity to speak with co-founder, Alexandra Warder of gallery Bosse & Baum located in Peckman London.
Founded by Lana Churchill and Alexandra Warder, the duo is steering Bosse & Baum to be open, accessible, and to provide a solid foundation for artists and a global audience. The duo encourages active viewing and conversation while supporting the growth of their artists beyond the gallery space.
---
How has this current global crisis encouraged you to think outside the box in regards to collaboration, arts education, curation and public art projects?

Firstly, it's meant we've had time to sit back, reflect and think about what we are doing. Lana and I run Bosse & Baum and we've spent weeks chatting through ideas, researching, brainstorming. We do this a lot anyway between the 2 of us and it's one of the things I love about working in a small team – we can think through and then act with relative ease since it's a small team. In fact being a small business has been a blessing for us at this time and it's definitely reminded us how it's not always the best route to be constantly striving to be bigger- bigger spaces, bigger prices, more and more. We want to grow of course all the time when it comes to quality and learning but this doesn't always have to be 'scale' led when it comes to business.

It is important for us to concentrate on making good quality exhibitions, working closely with artists to facilitate conversations, and not to get side-tracked and distracted by the noise around us. What is very good is to collaborate and join together with other galleries to help each other, to learn, share, exchange ideas, and to mutually support each other. This comes quite naturally to us, we really enjoy working with others. We have been a part of Preview London online with galleries in Milan, Brussels, Tehran, Vienna and San Francisco, and sharing our audience, and sharing artworks online has resulted in some sales and new connections, and enjoyment, from our own homes, without travel. Game changer!
How do you think the current situation will change the way that art galleries approach the integration of technology into their programs going forward? Is there a specific example that as a gallery you are excited to launch in the coming months?
A lot of galleries have been flirting with technology and learning about it for a while now, especially through artists who have themselves been using it as a medium. Generally, Covid-19 has been a catalyst for change in that galleries, including us, have shifted their focus online as a space to share artworks and exhibitions. For us, using technology to facilitate other than physical spaces has been a very positive change. It enables us to reach larger audiences, outside of London and the UK, without people having to travel – we are based in Peckham, which although is very much part of London and a vibrant one, isn't in Central London like Mayfair or Soho – so it helps us to reach other audiences within our own city. It's better financially, and it's better for the environment.

In conjunction with a physical space and ongoing gallery programme, it's a good thing. It cuts through a lot of restrictions for seeing artwork caused by financial, time and economic restraints. It helps people who may not otherwise be able to travel to London. We now have a number of projects bubbling under the surface which will be launched later this year.
"Generally, Covid-19 has been a catalyst for change in that galleries, including us, have shifted their focus online as a space to share artworks and exhibitions. For us, using technology to facilitate other than physical spaces has been a very positive change. It enables us to reach larger audiences, outside of London and the UK."
Have there been certain initiatives that are taking place that as a gallery you are excited to see and or be a part of?
There are a number of Whatsapp groups in London now with many galleries on, sharing ideas and checking in with each other about issues around rent, employees, artists. Even this simple gesture allows us all to connect in ways which we haven't before.
One initiative we have been following is the LA Platform, which shows 80 galleries coming together on one platform to reach their audiences together. And, on a more micro level, we're a part of a burgeoning reading group of artists and peers, both inside and out of the art world. This is something I've been doing personally, outside the gallery (for years) but now doing it within the framework of the gallery and something which is inclusive and open. It is very refreshing, stimulating, and we hope to continue post Covid.

Targeting and generating audience engagement is at the forefront of most galleries agendas and missions. What tools or methods are you incorporating to reach and engage with your gallery audience? Has there been a way that has been the most effective?

Our relationship with our audiences and our artists are at the forefront of what we are doing – it's bringing these two together in the best way which is what we are aiming to do. We have many ways in which we do this – the website, social media, collaborations, platforms such as Artland, and we are always experimenting with new ways – highlighting various elements of the gallery to more specific audiences, whether it be able reading, collecting, looking, learning. Sharing audiences with other galleries is a way to encourage audience engagement, and also active conversation – on instagram, email, online (now, especially).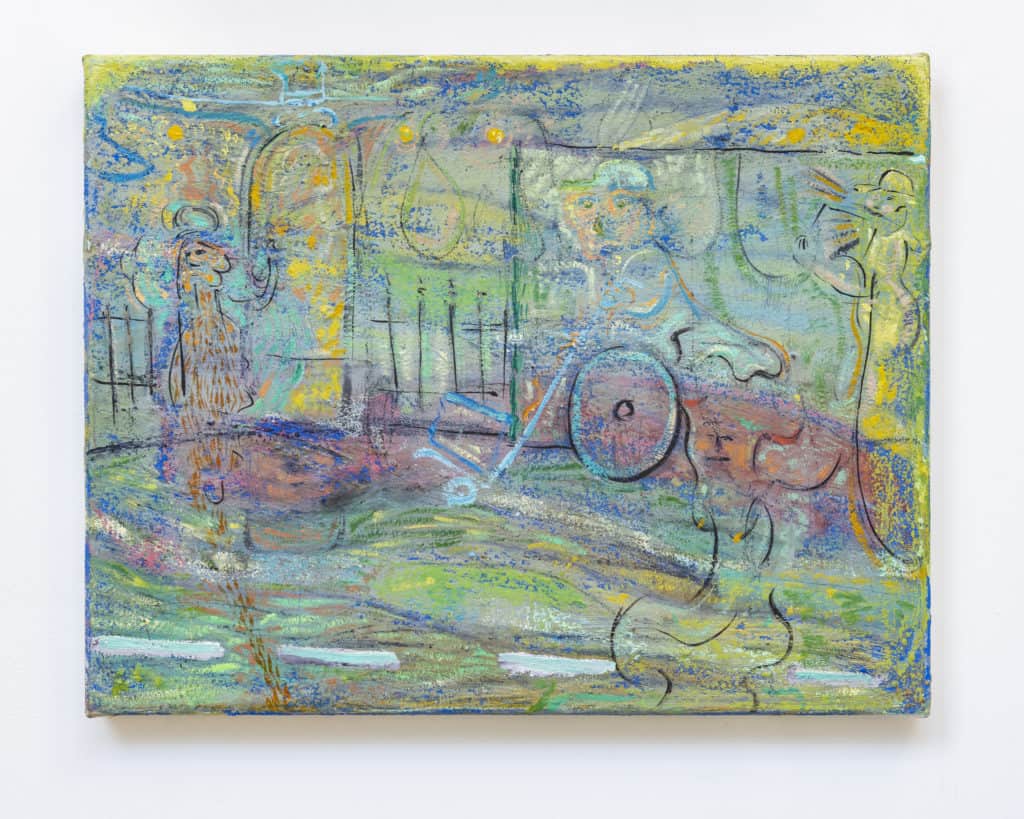 As a dynamic gallery team of two, how do you foster and encourage growth amongst your artists?
We naturally enjoy keeping in close contact with our artists, learning about what they are working on, chatting ideas through and helping to facilitate connections that will lead to acquisitions, exhibitions, and collaborations, all of which through the process of doing help to engender and encourage growth, ideas and developments. Sometimes nothing comes of what we try and work towards, sometimes it does, and often it takes time. A lot of our artists who are based in London come to every opening we have which we really appreciate and take note of- and this helps to foster growth and community together amongst our artists. This is something that is difficult now, but we will be working on ways to bring everyone together in some way.
What excites you the most when it comes to the use of technology being used in your gallery? What is your biggest concern? Biggest surprise?
I think change, and the pace of it, is the most exciting. It's what we don't know, and making for this unknowable within the current gallery programme to have space to grow. We're excited by what technology will cut through and how this with level out in the art world, especially as a smaller gallery. My biggest concern is the cost of technology and maintenance. Biggest surprise – yet unknown!
By Meghan Corso