Lifestyle
Incredible Artist Homes: Part II. The Modern Pioneers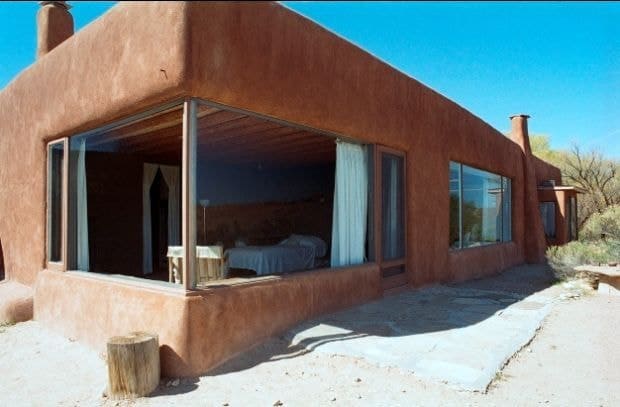 By Tori Campbell
Bauhaus Master Houses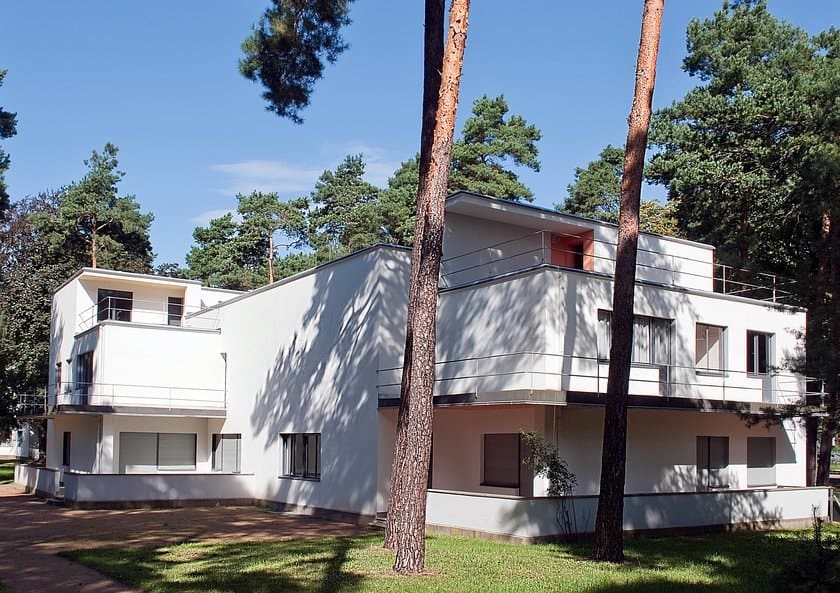 Adjacent to the iconic Bauhaus Building stands three identical semi-detached houses. Commissioned by the city of Dessau in the early 1920s, architect Walter Gropius designed these modular homes for the masters of the Bauhaus — the renowned school that housed the most prominent figures of modern design. Gropius' master houses utilised industrial prefabricated components, and are comprised of interlocking cubes of various size and height. Housing the faculty of the design school, the artist homes housed the most eminent of modernist residents: László Moholy-Nagy, Lyonel Feininger, Georg Muche, Oskar Schlemmer, Wassily Kandinsky and Paul Klee, along with their families all lived here. Others at later times, including Hannes Meyer, Ludwig Mies van der Rohe, Josef Albers, Hinnerk Scheper and Alfred Arndt. Each resident put some sort of personalised touch to their space, whether it be commissioned furniture or, like Klee and Kandinsky, an internal colour design reminiscent of their own works. The homes are now part of the UNESCO World Heritage list and can be visited alongside the rest of the Bauhaus complex. Find more information on visiting hours, here.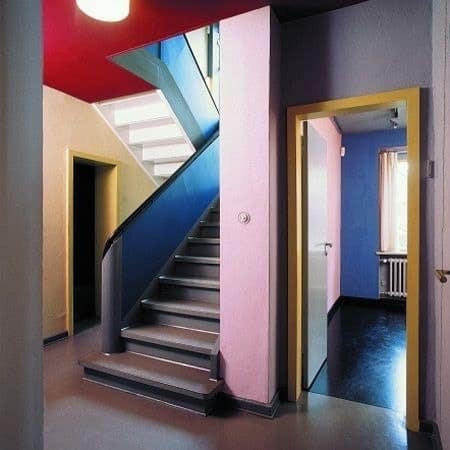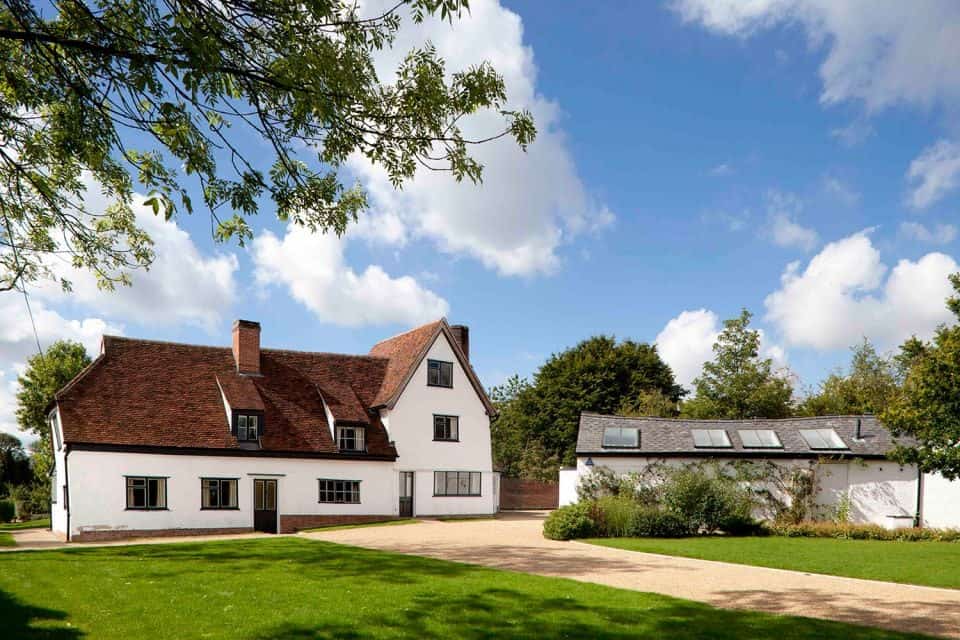 In 1940 English artist Henry Moore, best known for his monumental semi-abstract bronze sculptural works, rented half of a former farmhouse with his wife Irina. The farmhouse, known as Hoglands, was the couple's respite from the urban chaos of World War II, and became a safe haven of serenity and calm where they would spend the rest of their lives. As his art became more widely recognised and his earnings soared, Moore acquired more land, piece by piece, adding gardens for Irina as well as multiple studios for his own work. The Hoglands at Perry Green in Hertfordshire became the centre of the Moore's domestic and professional lives for over 40 years and can now be explored by the public. The estate includes the Hoglands home, Irina's garden, Moore's barnyard studios, and roughly 70 acres of sculpture garden. Visit today, or at least when you can.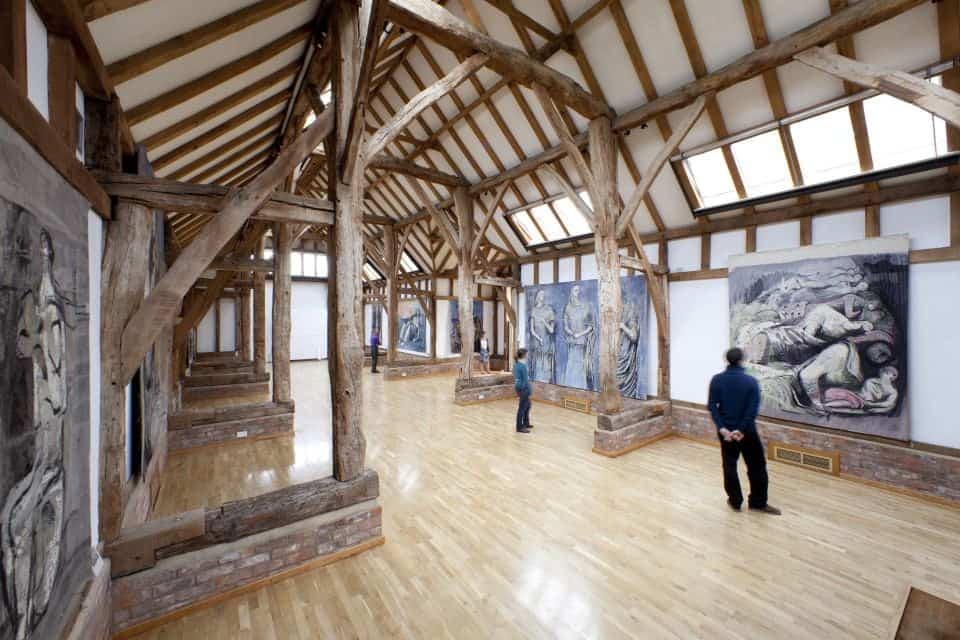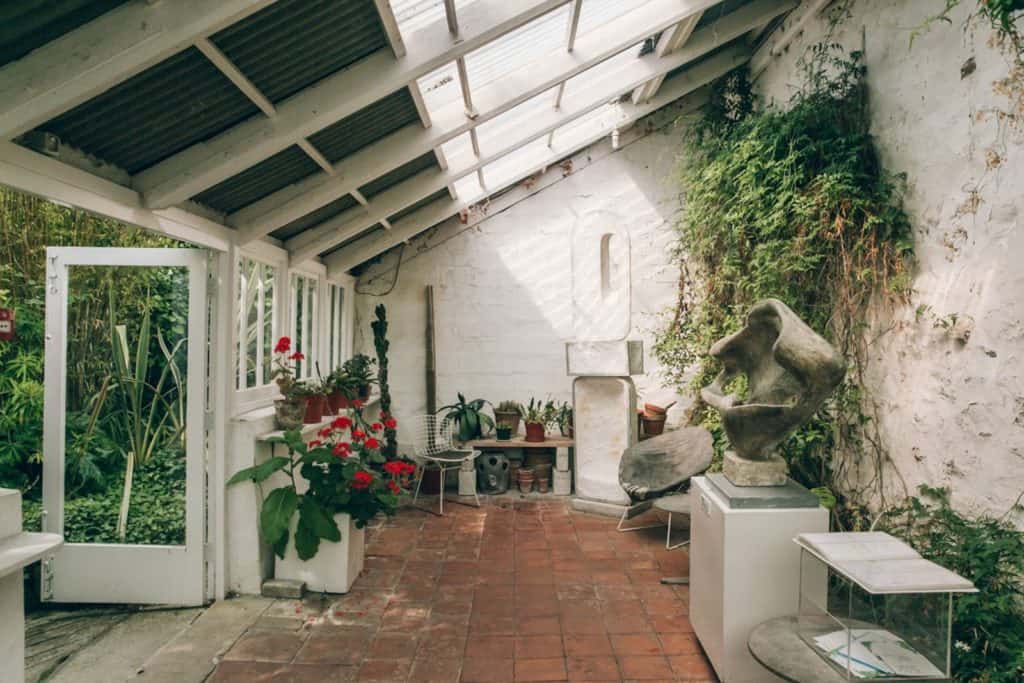 One of the leading figures of the colony of artists who resided in St. Ives during World War II, modernist sculptor Barbara Hepworth's home is a reflection of the intersection of her life and work. Hepworth's St Ives home now serves as a museum and sculpture garden, a celebration of the oeuvre of one of the few female artists of the time to gain global acclaim. With many different studios all for her various mediums, Hepworth maintained the Trewyn Studio; two exterior buildings for carving and working in plaster and bronze, for over 25 years. This studio, its yard, and her home were all centres of creative energy; as she utilised any space that she had to produce her sculptures — even using the second floor of her house as a wood carving station. This ambition went further when she acquired the former cinema and dance hall Palais de Danse, which she transformed into another workspace. Upon a visit to the Barbara Hepworth Museum and Sculpture Garden in St Ives, one is able to explore Hepworth's many spaces of creation as well as the fruits of her labor, as some of the late artist's favourite pieces remain on the property in tribute to her. Plan your visit through The Tate.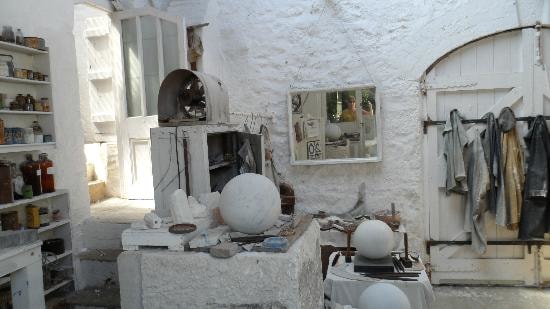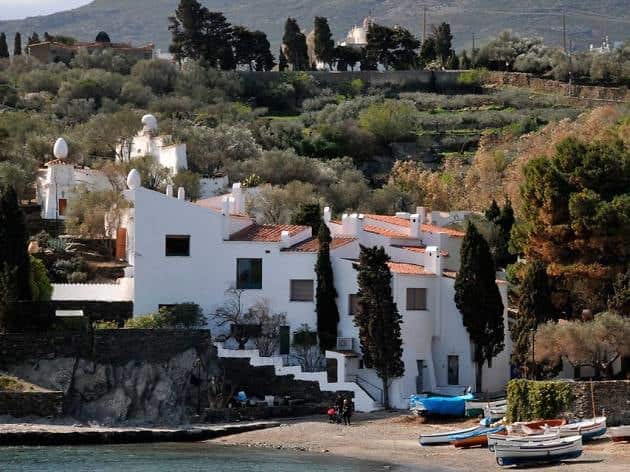 Famously declared the most beautiful village in the world by Federico García Lorca, Marcel Duchamp, Luís Buñel, Pablo Picasso and of course, Salvador Dalí; Cadaqués on Spain's Costa Brava is the site of the former home of the legendary Surrealist Dalí. Born in nearby Figueres, Dalí first visited Cadaqués with his family as a child. Inspired throughout his life by the natural beauty of the sheltered bay, the surroundings can be spotted in works such as The Persistence of Memory, Port of Cadaqués (Night), and The Spectre of Sex Appeal. After meeting Gala in 1929, his muse and future wife, Dalí purchased a barraca (fisherman's hut) for him and his love. They would remain at the site for over 40 years, slowly but aggressively expanding the hut into an artist home of multiple stories and numerous adjacent cottages. The home now serves as a house museum, remaining exactly as it was when the couple lived there; replete with outlandish home fittings as well as practical touches. Visit and see for yourself!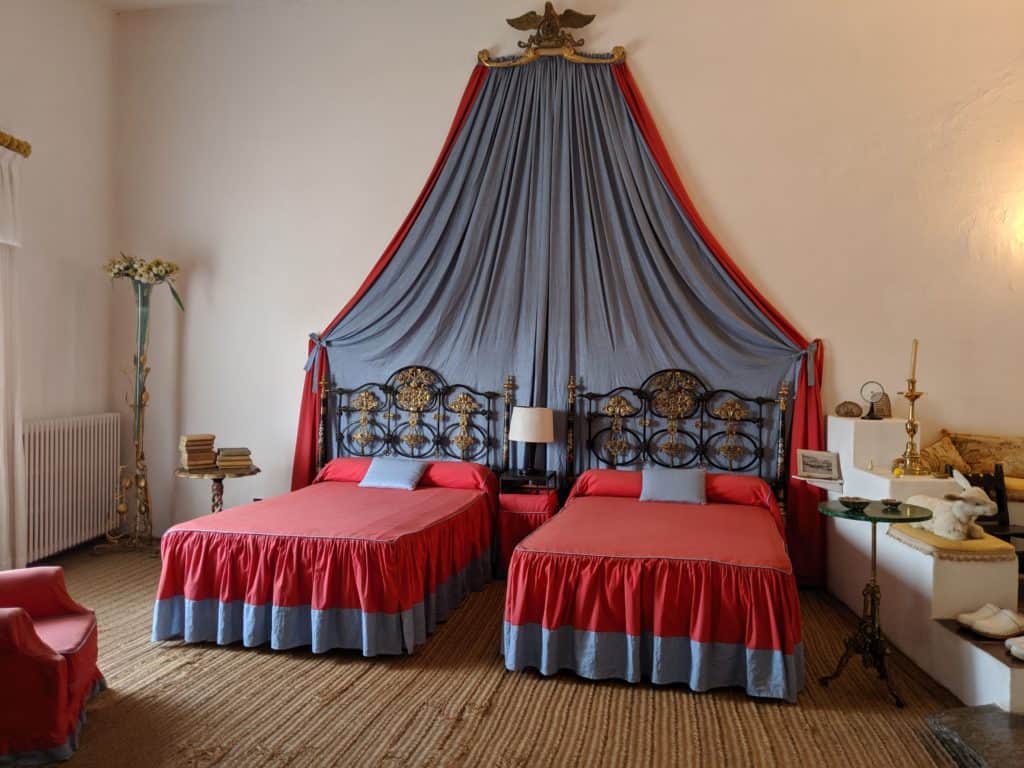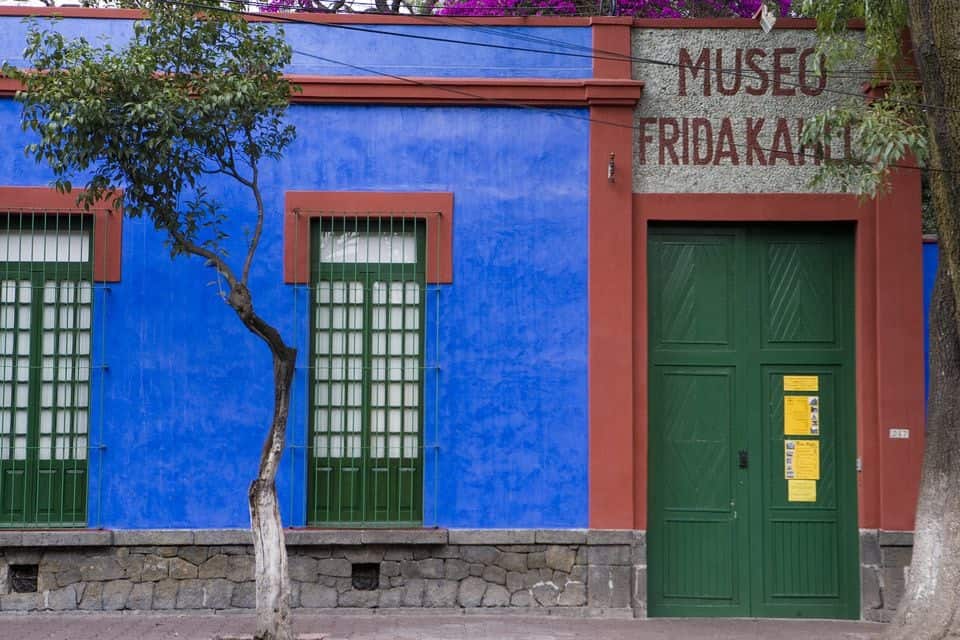 The literal birthplace of Frida Kahlo, the Casa Azul (translated: blue house) was witness to some of the most monumental events in Kahlo's life. After spending her childhood within its walls, Kahlo met Diego Rivera, a young muralist, who was invited to the Casa Azul to see her work; the first of many visits to the home. Their relationship was closely linked to art, and thus, numerous renowned artists walked through its doors. After their marriage Kahlo and Rivera moved around Mexico City but the home stayed within the family, and even housed Soviet revolutionary Leon Trotsky and his wife while in asylum in Mexico. As it saw her brought into the world, it also saw her leave it, with Kahlo dying within it in 1954 at the age of 47 Today, the home celebrates the short life of the late artist as one of the most visited museums in Mexico City. Exhibiting personal artifacts in her preserved home, the museum is a testament to the love locals, and international visitors alike, have for the prolific artist.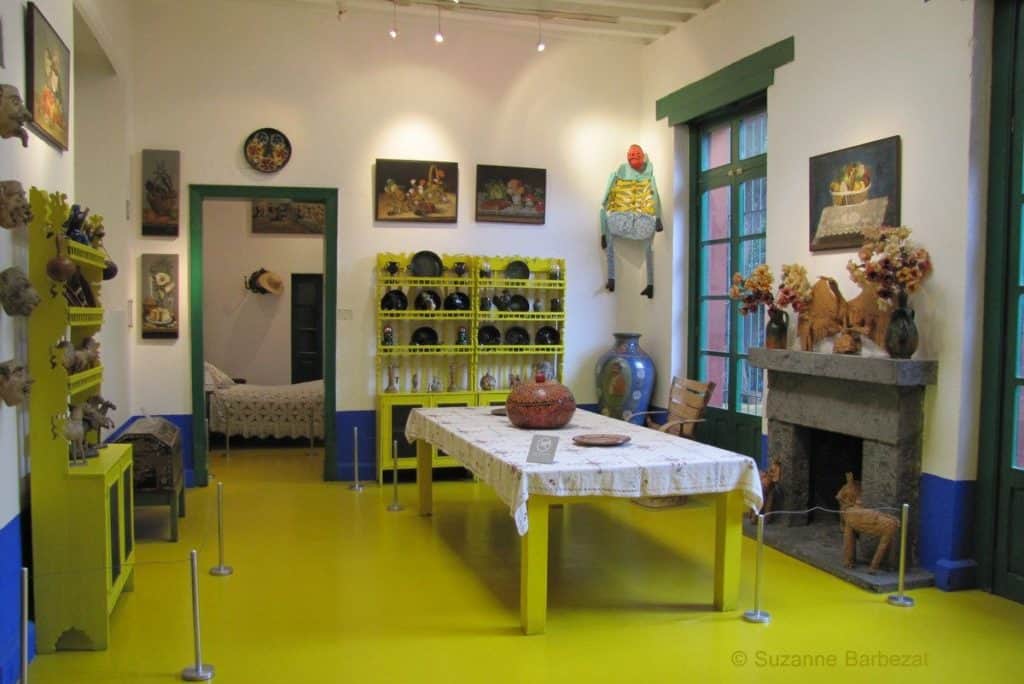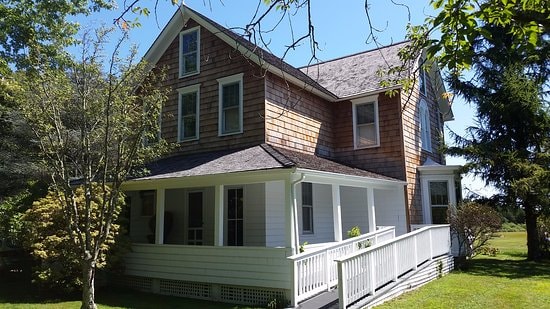 Bought in November 1945 for $5,000 by the then-married couple Jackson Pollock and fellow abstract expressionist Lee Krasner the quaint former farmhouse just outside East Hampton on Long Island was procured in hopes of serving as a healing place, an escape from New York City and Pollock's debilitating addiction to alcoholism and infidelity. Krasner spent her days caring for her husband, and Pollock occasionally created; inspired by the rolling lawn that transitions into a dense, salty marsh, before leading into the wide sea. After Pollock's death, as a result of an automobile crash whilst intoxicated just miles away from the home, Krasner took over the studio and her work flourished. The space is now a house museum for both artists; where the artistically-inspiring surrounding landscape is protected and the studio floor; replete with Pollock's iconic splatter-paints is equally guarded — with a strict 'no shoes allowed' rule. Though many of Pollock's paintings hung in the house during his lifetime, only one remains on permanent display — while numerous Krasner and Pollock paintings are hung on a rotational basis — delighting visitors to the property. Take a day trip from New York City and see it for yourself.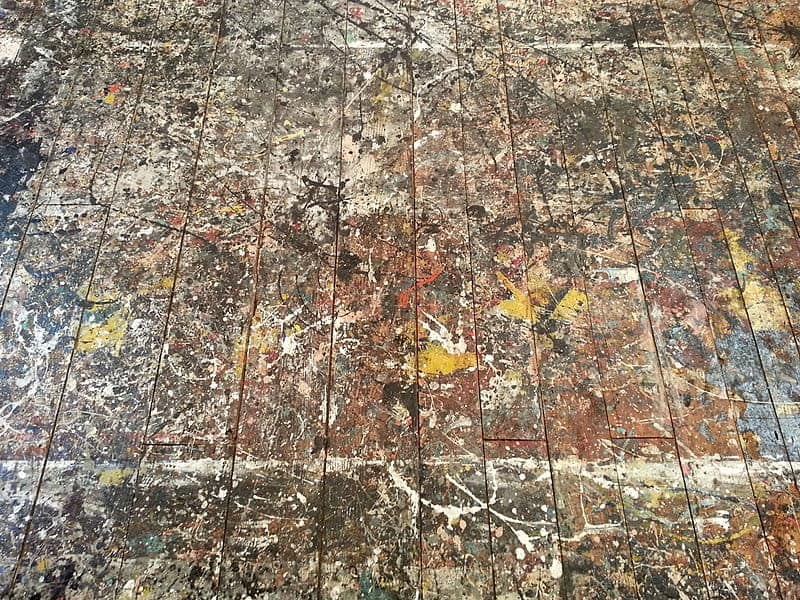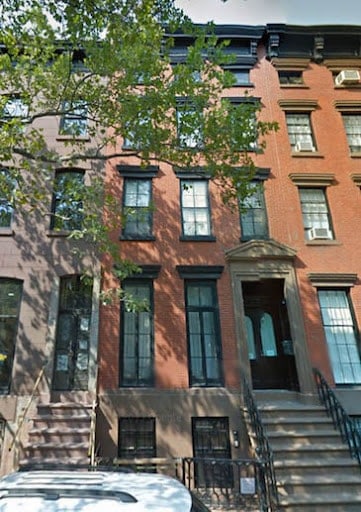 Occupied for nearly half a century by the fiercely original artist Louise Bourgeois, 347 West 20th Street, a narrow, 19th-century brick rowhouse in Manhattan's Chelsea neighborhood lies witness to the incredible life and work of the artist. Purchased in 1962 with her art-historian-husband Robert Goldwater; many years after mothering three sons, and the death of her husband, Bourgeois left her basement studio and turned her entire building into a space for creation. The building is now one of the rare preserved artist quarters in New York City, and is intended to reflect as closely as possible the conditions in which it was lived in. Messy, dilapidated, and decidedly 'bohemian' in the least romantic of ways; the home displays Bourgeois' hoarder-like tendencies; perhaps a response to the loss and grief she experienced in life, and portrayed in her art. Dive into the home, and mind, of Louise Bourgeois at her Chelsea apartment.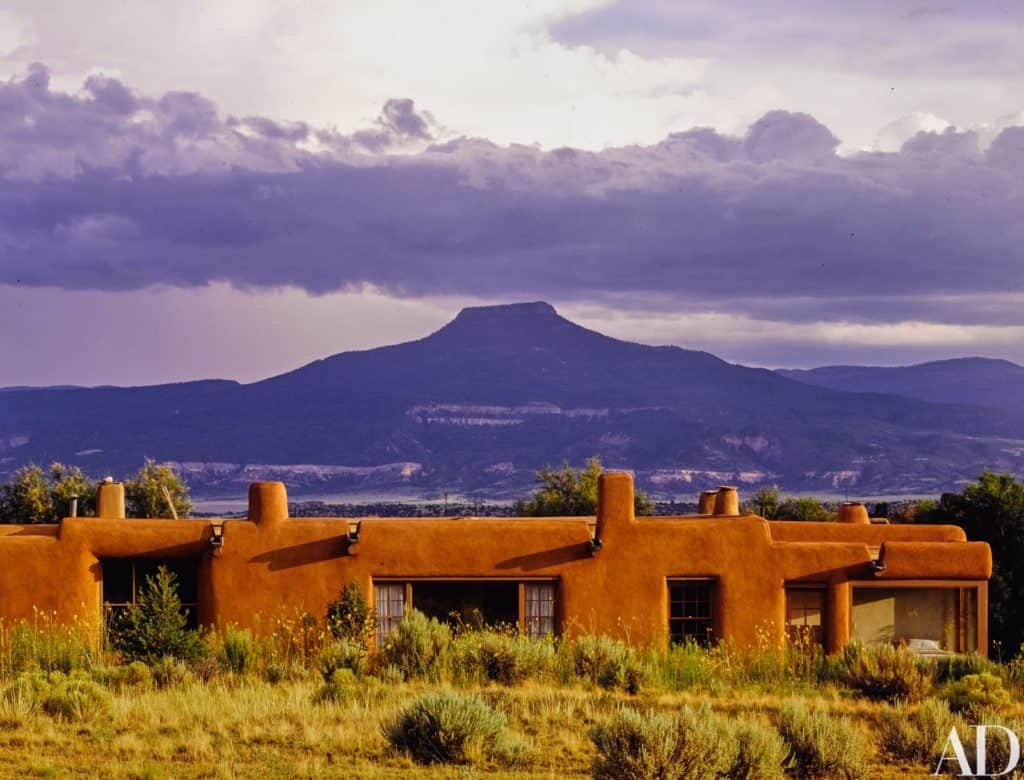 "I wish you could see what I see out the window — the earth pink and yellow cliffs to the north — the full pale moon about to go down in an early morning lavender sky . . . pink and purple hills in front and the scrubby fine dull green cedars — and a feeling of much space. It is a very beautiful world."

Georgia O'Keefe in a 1942 letter to fellow painter Arthur Dove
One of the most unique and iconic artist homes is that of Georgia O'Keeffe. O'Keeffe's Ghost Ranch, a 21,000-acre ranch in New Mexico that she called home for more than 40 years; oozes modernist aesthetics mixed with the comforts of home, and a southwestern American sensibility. Having already spent several summers in New Mexico, O'Keeffe immediately fell in love with the ranch upon first glance; enchanted by the adobe walls that seem to both rise from and melt into the natural landscape, and the expansive views of pure, unadulterated nature. O'Keeffe famously recorded these surroundings in works including The Cliff Chimneys, Untitled (Red and Yellow Cliffs), and My Front Yard. The interior of her home consists of art and furniture collections, with an earthy simplicity that O'Keeffe brought into nearly every aspect of her life; from her handmade clothing to her collection of bone and natural materials. All furniture and ornament is arranged and remains as if O'Keeffe still walks the halls of the home, allowing visitors to step firmly into a warm and intimate space; perfectly curated by the thoughtful artist. Get back to nature and enjoy the contemplative surroundings by visiting the Ghost Ranch yourself. Find out how, here.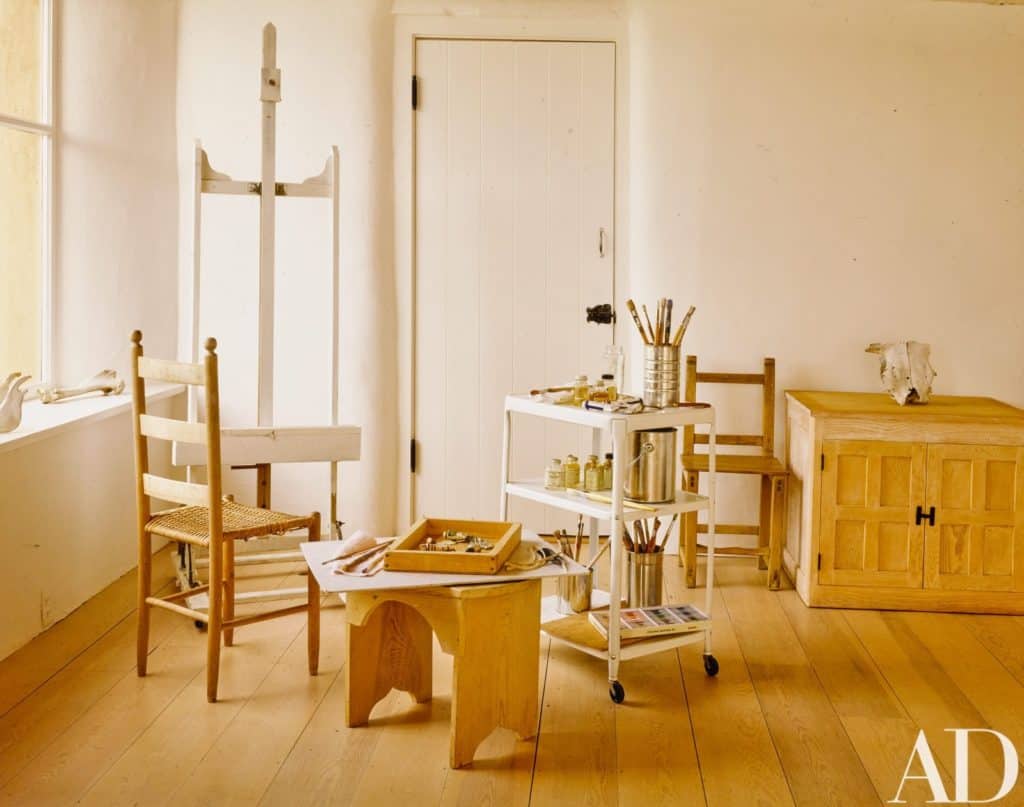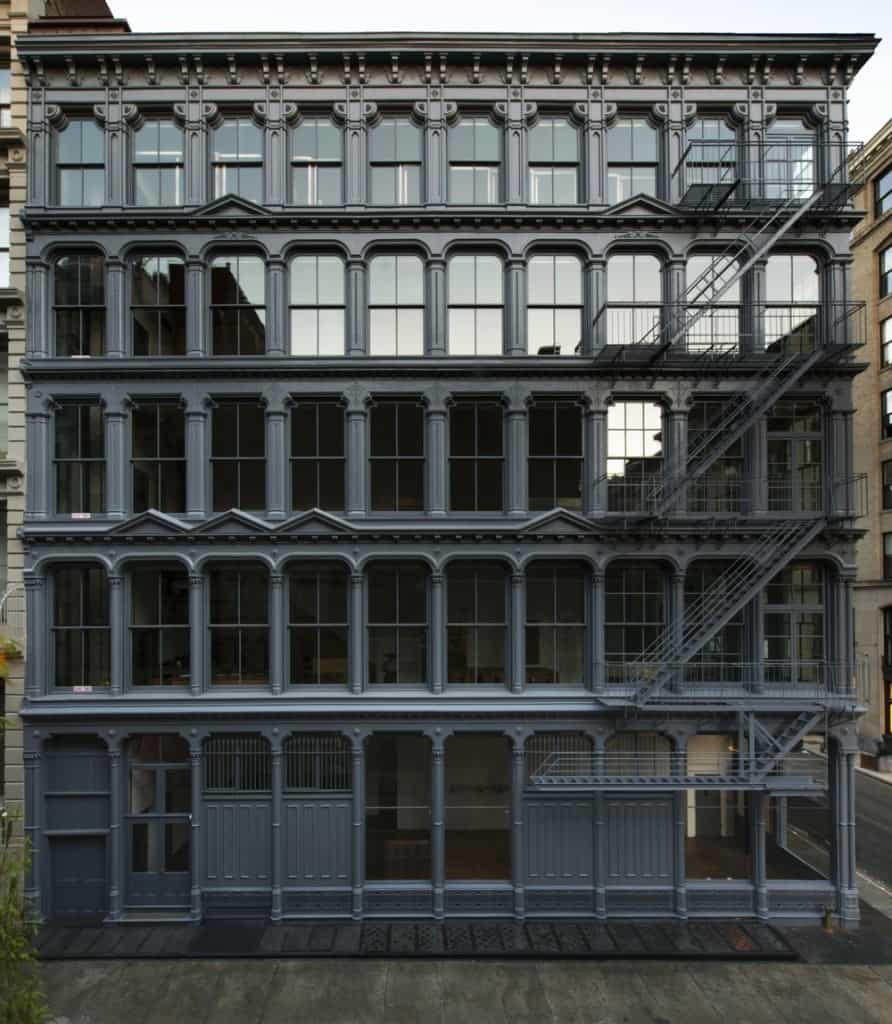 101 Spring Street, a five story cast-iron building in New York City's SoHo neighborhood, was purchased by artist Donald Judd in 1968 to be his home and studio. Believed to be the location at which Judd conceived the concept of the 'permanent installation' centred on the idea that the placement of art is critical to the content of the work itself. Judd experimented in this vast space with large pieces of installation artwork, furniture, and decorative objects; and said later that he considered the entirety of the space to be a holistic unit, in respect to the unique former-warehouse landmark building. Now, the building serves as the Judd Foundation, pristinely maintained. 101 Spring Street is open, at request, to visitors who aim to see the minimalist installations and artist-designed furniture for themselves. To see if you can visit, check out The Judd Foundation's site, here.
"I spent a great deal of time placing the art and a great deal designing the renovation in accordance. Everything from the first was intended to be thoroughly considered and to be permanent."

Donald Judd in his 1989 essay '101 Spring Street'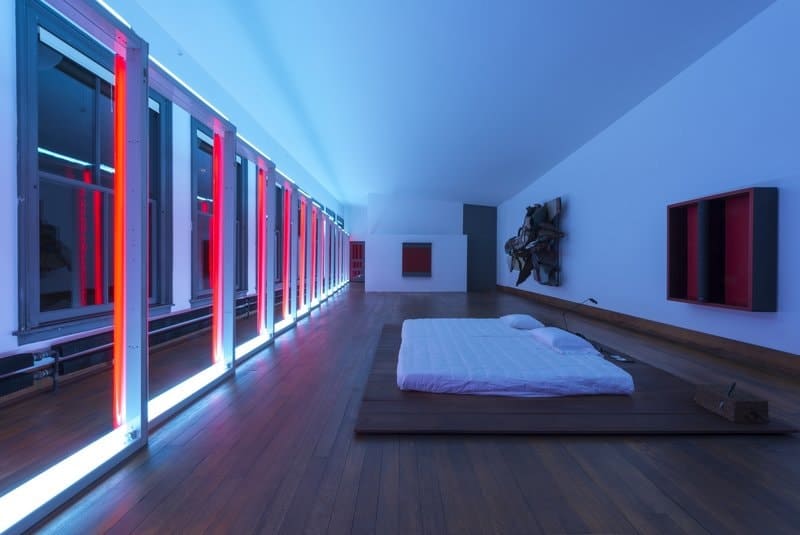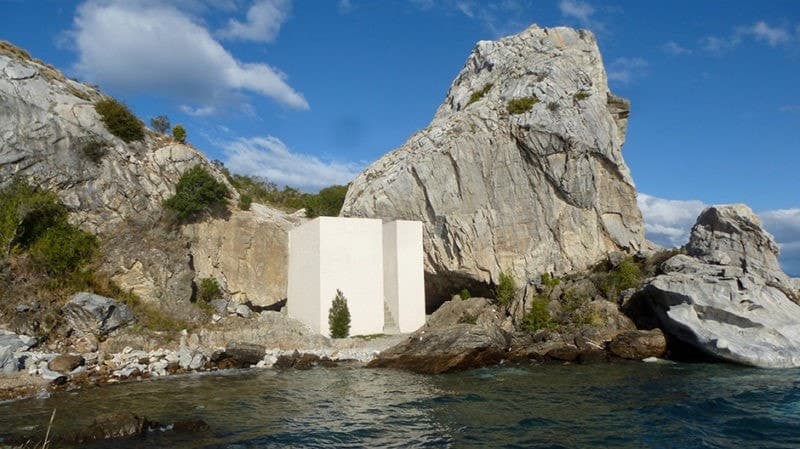 Arguably the most hidden artist home in history, multidisciplinary Swiss artist Not Vital's home in Patagonia, which he has dubbed NotOna is more of a habitable sculpture than a domestic dwelling. A 50-meter tunnel built into the marble mass of his private island, NotOna is invisible but for a massive square structure that serves as the entrance steps into the home, and a single, solitary window perched upon the back of an otherwise pristinely natural scenery. The staircase, which he has aptly named 'Big Stairs' are fashioned out of the marble taken to create his subterranean home; his use of local materials mirroring his ambitions to more fully embed himself (literally) within the earth. Descending into his artist home, he brings only a small mattress pad and sleeping bag, allowing himself to be consumed by his island, allowing it to inhabit him. As the space is deeply private, Not Vital does not open his home to visitors or tours.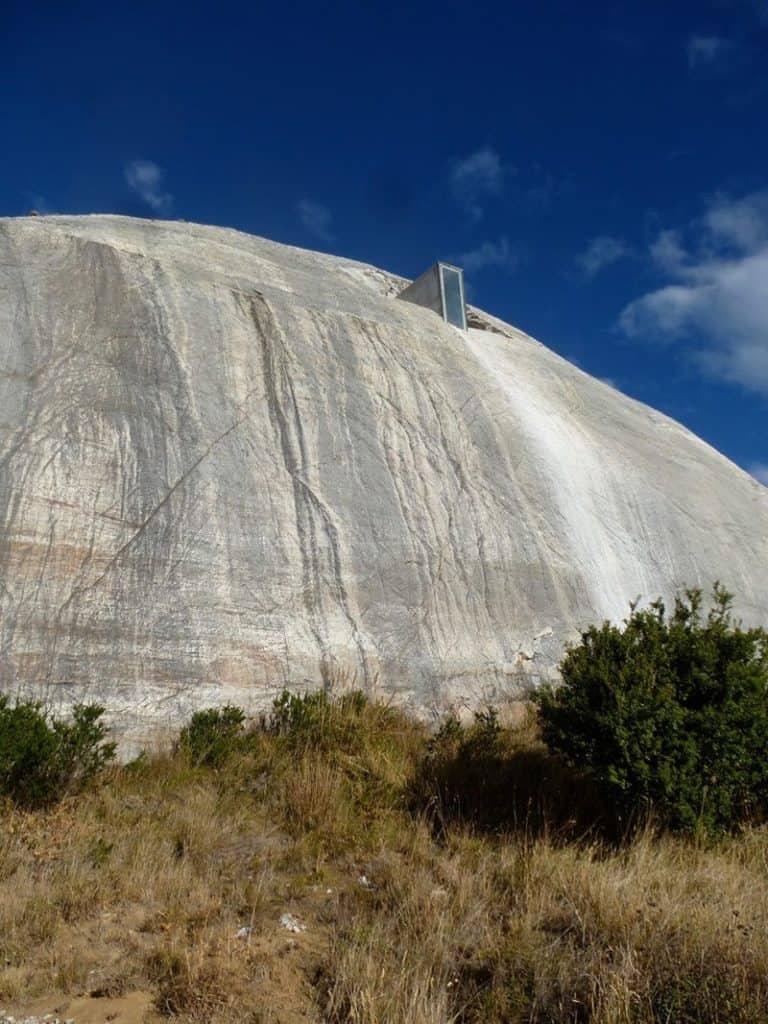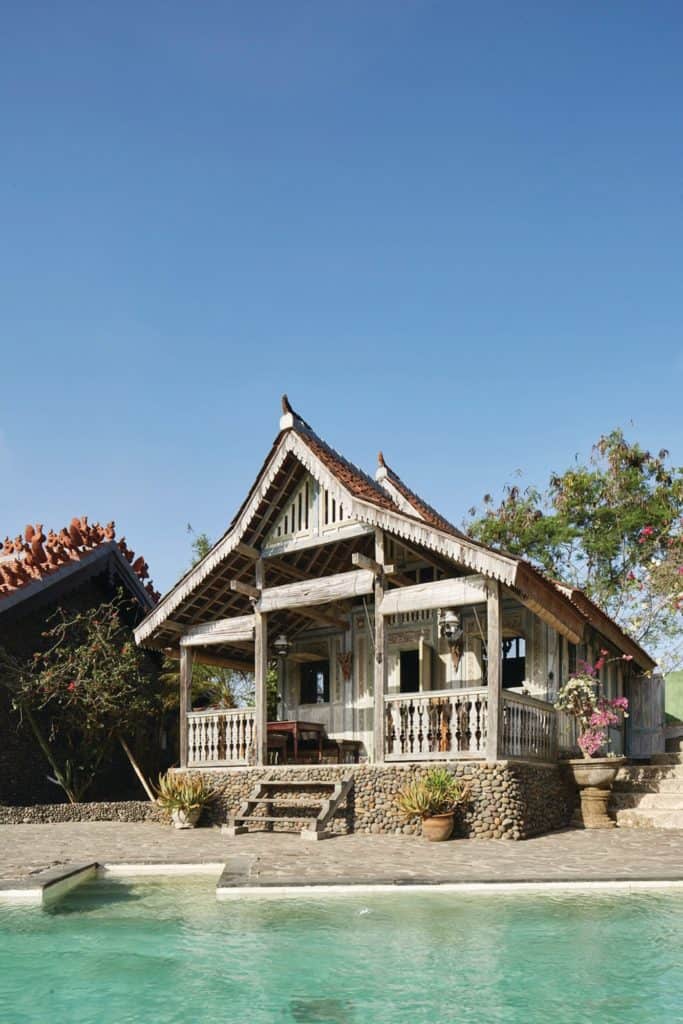 Ashley Bickerton, native New Yorker, moved to Bali in the mid-1990s aiming to work, live, and above all, surf. Ultimately he ended up embracing his life there, applying the proceeds of his successful art career to the building of an extravagant compound perched atop a hillside with traditional Balinese walls. Importing a home from Java, and rebuilding it to house a kitchen and dining room; he added longhouses modeled on Dayak (native peoples of Borneo) architecture to create a luxurious and sprawling compound bedecked with black river stones and open-air rooms. The beautiful home, seemingly serene, has not been without drama, and has been attacked by local gangs, corrupt politicians, and natural disasters; but Bickerton and his savvy lawyer-wife have been able to retain their space despite it all.