Articles and Features
László Moholy-Nagy: The Light Of Modernity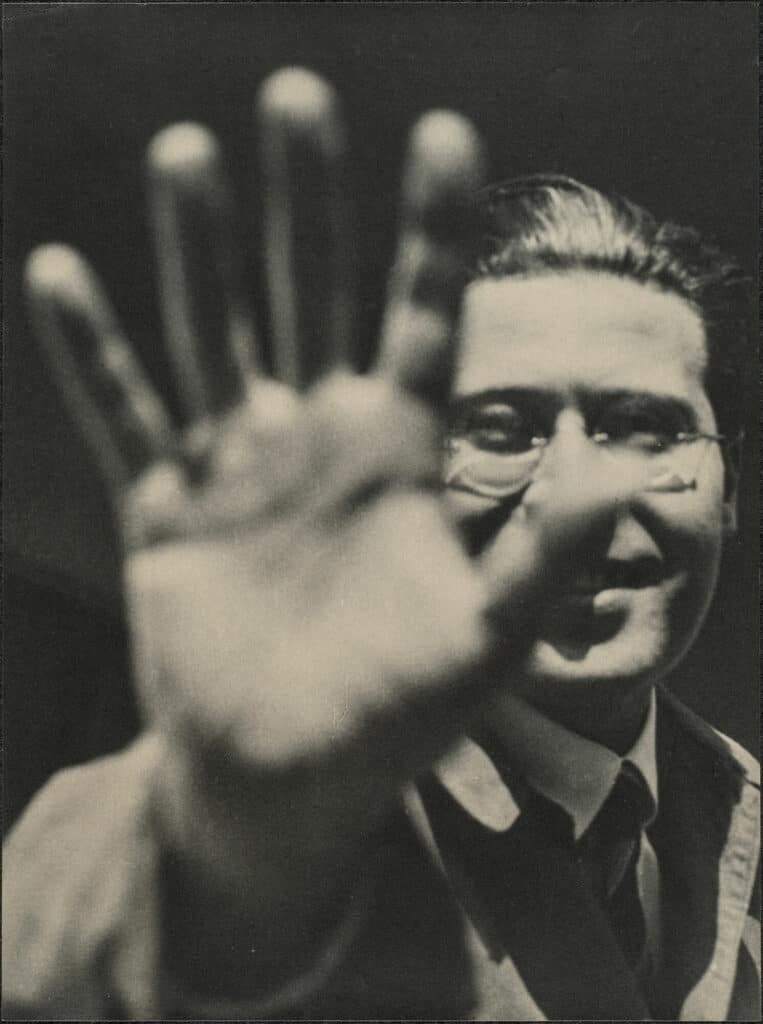 By Adam Hencz
"The organisation of light and shadow effects produce a new enrichment of vision."

László Moholy-Nagy
László Moholy-Nagy was an explorer of modernity, a creator who fundamentally renewed artistic thinking, imaging, design, and art education. He became one of the most influential avant-garde artists in Europe, and a leading figure of Constructivism, experimenting in every possible medium. His fascination with transparency and light was a major force in the promotion and elevation of photography as fine art. Moholy was attracted to all things modern, from typography and industrial design, to new technologies, working with materials of his own time. He strongly influenced the aesthetic development of abstract art and industrial design, he advocated for the integration of art and design, bringing modern elements into the industrial world. Moholy made a profound influence as an art writer as well as an educator, being an instructor of the Bauhaus School of Art and founding its successor, the School of Design in Chicago.
It is no coincidence that his name has been frequently mentioned in recent years, since the celebration of the Bauhaus' 100th birthday in 2019, as well as the 125th anniversary of the artist's birth last year, a celebration that brought his work into the spotlight at last. A few years earlier, in 2016 and 2017, after more than 50 years Moholy received a well-deserved solo exhibition in the United States, organized in three leading American art institutions in New York, Chicago, and Los Angeles.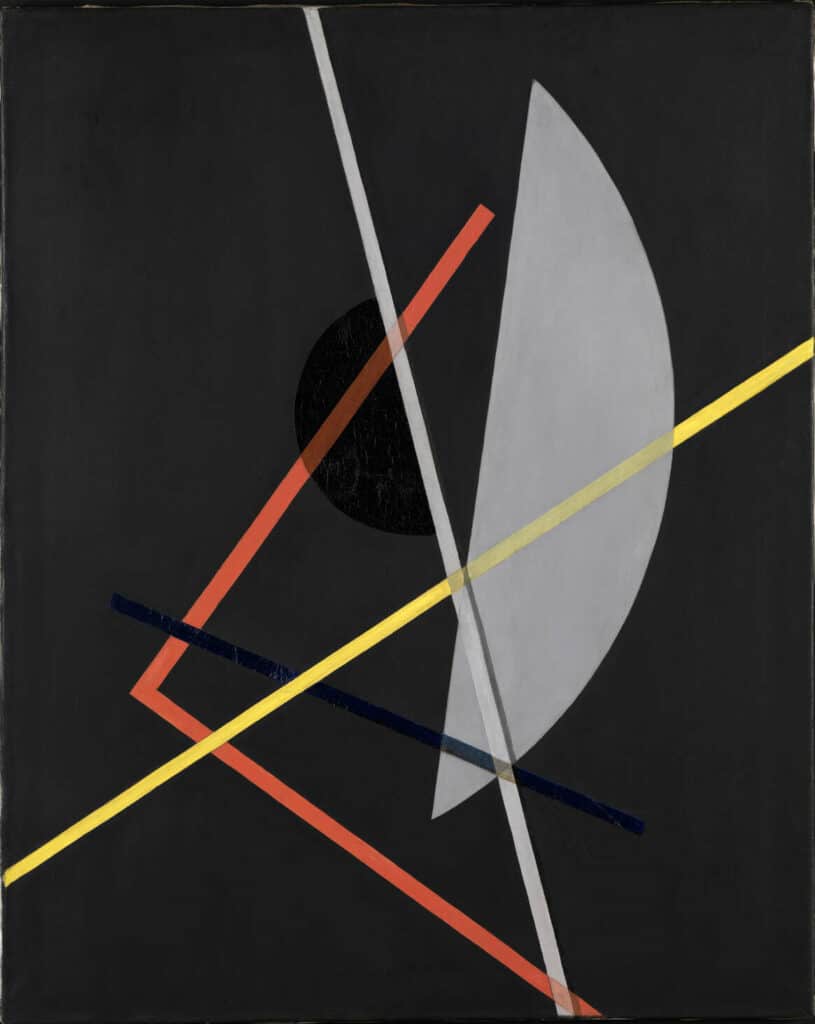 Biography of László Moholy-Nagy
Born László Weisz in 1895 in Bácsborsód in southern Hungary, Moholy was raised by his uncle Gusztáv Nagy who supported the family and mentored the Weisz kids after their father ran off to America. Moholy spent his childhood in Mohol, Vojvodina (now Mol, Serbia). Honoring his uncle, he later adopted the surname Nagy with his brothers, and Moholy from the town he grew up. Moholy originally wanted to be a poet and published some pieces in local newspapers. In 1916, he was enlisted as an artillery observer in the Hungarian Royal Army and commanded on the Eastern Front, where he made hundreds of drawings of the daily life of the front on camp postcards, which he then would send home. These cards were his first visually expressive attempts, as he never received formal art education in his life.
Meeting Dadaism and Constructivism in Berlin
After the fall of the revolution in 1919, fearing retaliation, he fled to Vienna, where he soon joined Hungarian avant-garde poet and painter Lajos Kassák and other emigrant artists and writers, and eventually found a new home in Berlin. In 1920, he met Lucia Schultz, his first wife, who introduced him to the world of photography. The early 1920s proved to be his most formative years. Fascinated by technology and machinery he transformed elements of industrial and urban development onto his paintings. Moholy enjoyed moving in-between styles, using traits of Dadaism and Constructivism, although he did not formally join any movements, paving his own path of integrating and improving styles and materials. Besides painting, he created pure and condensed graphic designs and collages.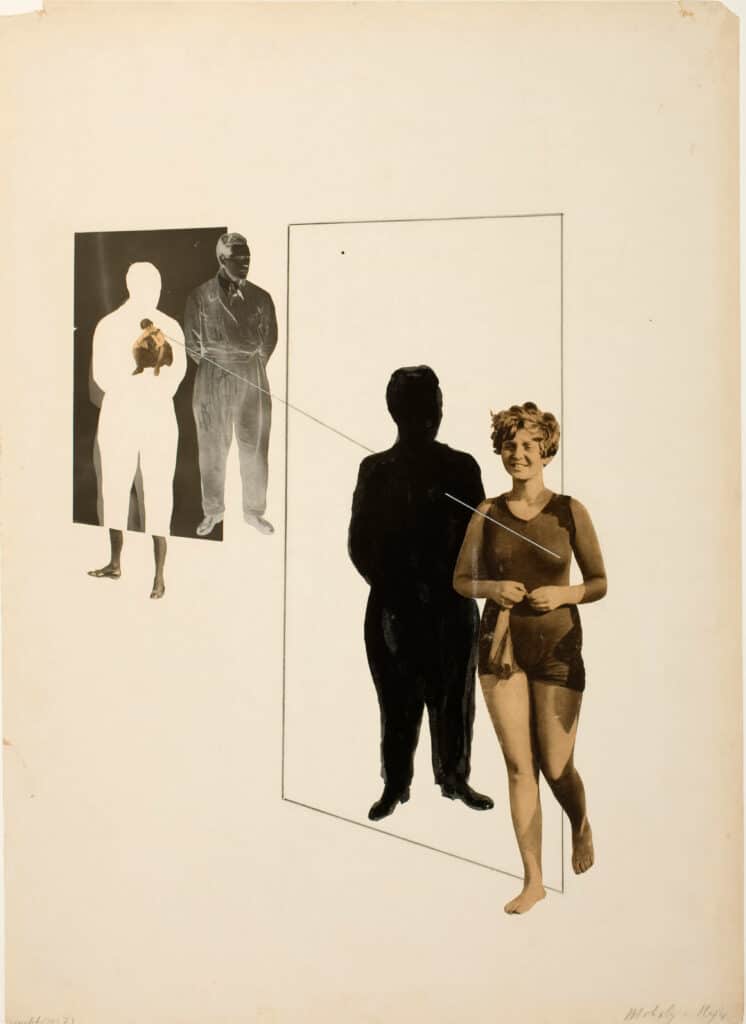 Bauhaus Years
In 1923, Walter Gropius invited him to replace the departing Johannes Itten as one of the Bauhaus instructors in Dessau and later in Weimar. The school gathered many avant-garde artists and educators with the ambition of co-creating and developing the means and objects of everyday life with the help of design and the unity of all the arts. Suddenly Moholy found himself working along with names such as Paul Klee, Wassily Kandinsky, and Oskar Schlemmer, and although he was first considered unknown compared to them, in a few years he became one of the hallmarks of the Bauhaus ideal. He headed the metals workshop at the school and along with his wife Lucia Moholy, helped create and establish the visual language of the Bauhaus.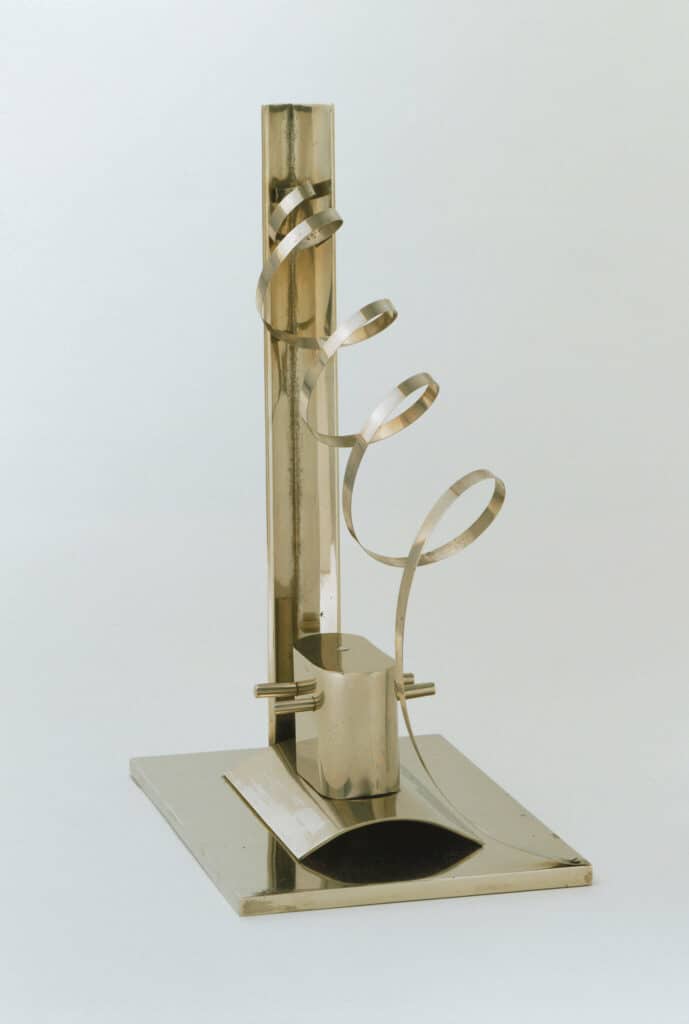 On the move in Europe
The year 1928 turned out to be a turbulent one in the artist's life: he left the Bauhaus to establish his own studio, separated from Lucia, and moved back to Berlin, where he took up photographic, typographic, and advertising work, while designing theatrical sets. At the end of 1931, he met Sybille Pietzsch, whom he would marry in 1933. Due to the rise of Nazism, the couple moved to Amsterdam, where Moholy-Nagy worked as a typographic consultant for a local printing house. For the first time in his life, he was involved in color photography. They moved on to London in 1935, where he tried his hand at almost every field of design, from storefront design to film set design, while he also released three photo albums.
New Bauhaus in America
In the summer of 1937, with the invitation of Walter Gropius, the two moved to America. Moholy was asked to run the New Bauhaus school, which had relocated overseas and opened its doors in Chicago. After moving to America, his earlier concerns on the cultural decline of Europe were confirmed in 1938, when the Nazis classified his works as degenerate art and removed them from all German galleries and museums. In 1939, Moholy-Nagy founded the School of Design in Chicago with fellow art educators, without significant capital, and in 1944 the school rose to the rank of college under the name of Institute of Design. He was the head of the institution until his death two years later.
Art by László Moholy-Nagy
A strong advocate of Gesamtwerk, or the total work of art, Moholy-Nagy believed in the synergy between art, technology, and education as a means to disseminate information through the use of new materials and techniques. His cross-disciplinary body of work exemplifies his commitment to the concept and his efforts in pushing the boundaries between fine and applied arts.
Paintings
Moholy-Nagy grabbed the paintbrush and started painting in 1919 on canvas and traditional materials. In the 1920s he began to express his ideas in new ways and painted on various kinds of plastics from Galalith and shaped acrylic to Trolit as well as perspex and later on Formica. His paintings are constructed of simplified, geometric forms that are often overlapping, creating a careful study about space, transparency, translucency, and opacity.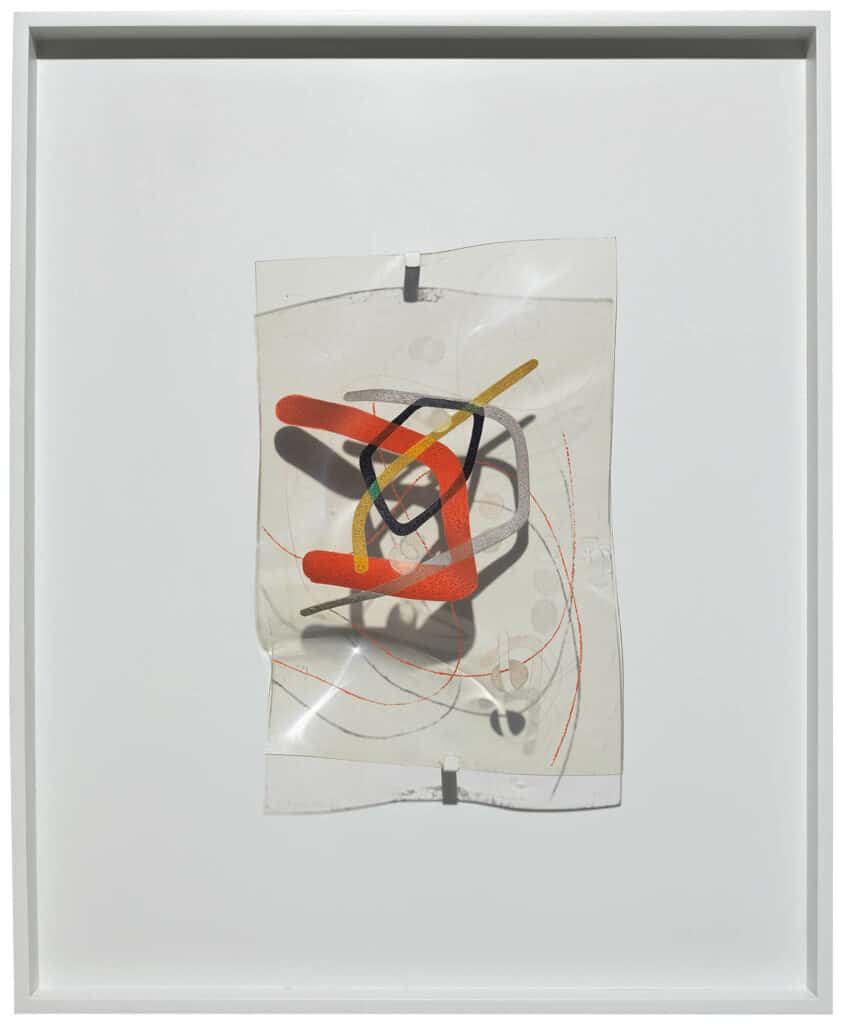 Photography
Dadaist ideas and artists like Moholy-Nagy played a catalyst role in the history of photography. By the end of the 1910s, photography became a new medium for artists to experiment with and to create non-representational imagery obtained without using a camera or even a negative. Moholy-Nagy was one among many artists to explore photograms but one of the very few who did not give a name to the techniques he created works using light and photosensitive materials, unlike Christian Schad, Man Ray, or Alvin Langdon Coburn. He picked up photography to understand and expand the medium and its central concepts of production and reproduction. The year 1922 marked the beginning of his experimentations with photograms. Using a technique of light-modulation he mastered, he would place two or three-dimensional objects like loosely-woven textiles on a glass plate, then he would cast light on them to extract their silhouettes, structure, and texture onto a light-sensitive paper.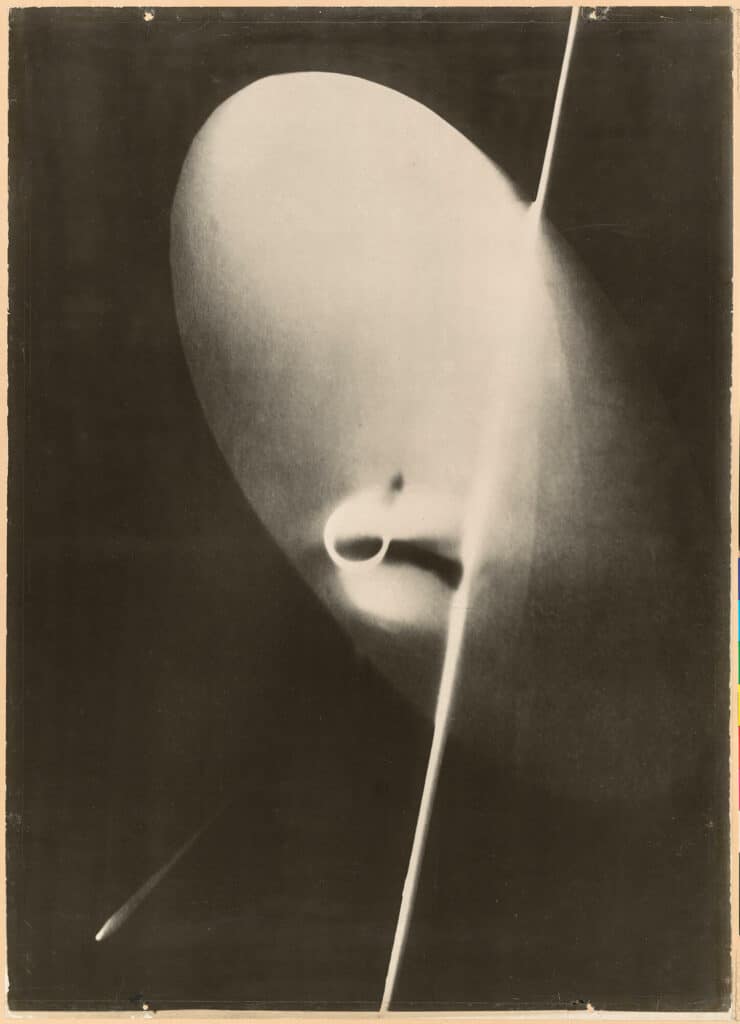 Sculpture
Not only did the Hungarian artist make unconventional use of industrial materials in painting, but in sculpture as well. In his iconic series of Space Modulators, objects in the intersection between painting, sculpture and installation art, he investigated light, space, and motion thanks to the transparency of materials such as Plexiglas.
Light-Space Modulator (Light Prop for an Electric Stage)
Moholy constructed one of his most famous works titled Light Prop for an Electric Stage (1930) also known as the Light-Space Modulator from metal, glass, and plastic. It was a motorized rotating device that projected a synchronized movement of light, color, and shadow through assembled discs and plates. He had been planning, designing, and refining the kinetic sculpture for almost eight years with the intention to use it as a theater and film prop as well as in advertisements. One of the earliest examples of electrically powered kinetic sculptures, Light-Space Modulator was the central element of his avant-garde film A Light-Play in Black-White-Gray (1930).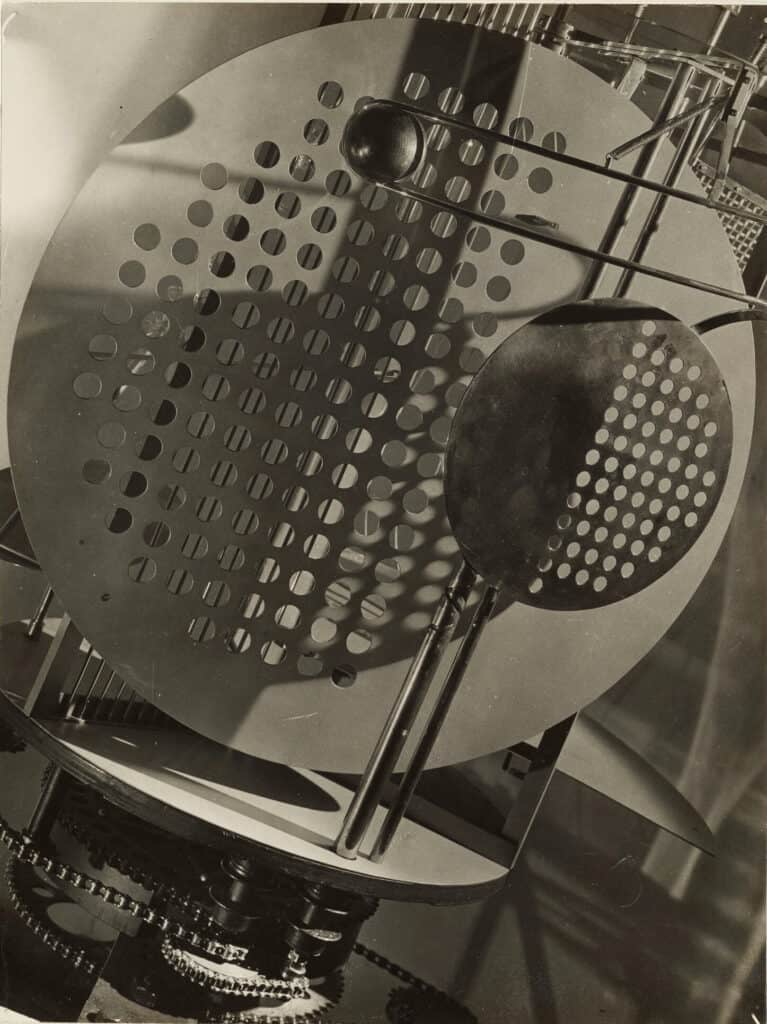 Legacy of László Moholy-Nagy
The arrival of Moholy-Nagy was a turning point in the development of art in the twentieth century. His ideas influenced the practice and attitude of fine art, photography, sculpture, architecture, and design education. With his combination of typography and photography in collage work, he is considered one of the founders of modern graphic design. The University of Art and Design in Budapest was named after him in 2006.
Wondering where to start?