Articles and Features
Silhouettes: Art Between Light and Shadow

"The silhouette says a lot with very little information, but that's also what the stereotype does."

Kara Walker
Before the advent of the camera, silhouettes gained popularity as a way of capturing the likeness of people. Much like we frame photos of our loved ones to display on our walls, people in the 18th and 19th centuries would do the same with silhouettes. They typically involved an image of a subject, for example a person or an object, shown as a solid shape of single color on a plain white background. With the advent of the camera, people used silhouettes less and less. Yet, this art form has had somewhat of a revival in recent years with major players in contemporary art working with light and shadows once again. Today, we're going to look at the evolution of silhouette art, as well as five contemporary artists who are notable for their modern take on this classic artistic genre.
The evolution of the silhouette in art
The word 'silhouette' comes from the name Étienne de Silhouette, a French finance minister. In the late 18th century, he imposed austere economic cuts on the people as a way to survive the economic crisis brought about by the Seven Years' War. As a result, people began to associate the word 'silhouette' with things that were done or made cheaply. Due to the fact that before photography black cut-out paper images were the cheapest way of capturing someone's appearance by outlining their profile, they soon became known as silhouettes.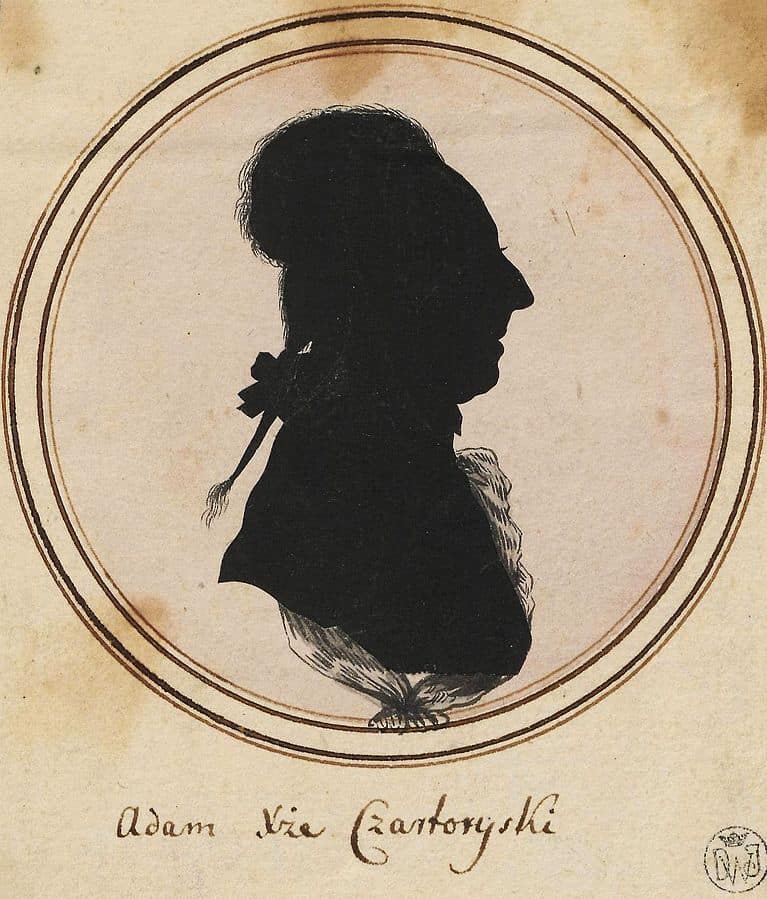 This artistic form represented 'the democratization of portraiture' as they were also available to the poor. While the most common were people silhouettes, profiles of animals, objects and scenes were also popular. Yet, in the nineteenth century, the camera was invented and silhouettes slowly began to lose their appeal. However, over the last century, silhouette art has had something of a resurgence. A number of contemporary artists have turned to this medium as a way to express social and political issues, address inequalities and explore the human experience. These modern artists are taking the practice to new heights, bringing in new materials and technology to work with light and shadows.
5 Artists experimenting with light and shadows
Let's take a look at some of the artists who use silhouettes, bringing this art form back to the forefront.
1. Kumi Yamashita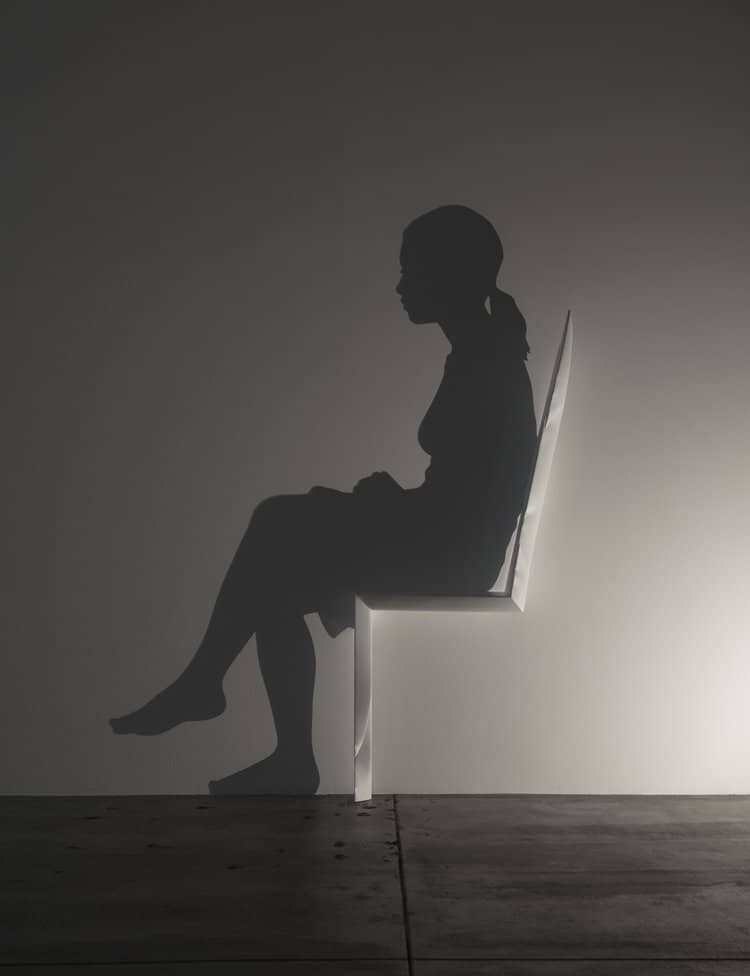 The Japanese-born New York-based artist, Kumi Yamashita has been working with shadow play since the 1990s. After receiving her Bachelor in Fine Arts from the Cornish College of the Arts in Washington, she went on to do her Masters in Fine Art at the Glasgow School of Art. Following this, she began experimenting with silhouettes and developed her series 'Light and Shadows'. Creating silhouettes is the focal point of her work. She chooses from a variety of objects and places them in relation to a single light source. What follows are a series of shadow silhouettes composed of both the material (the solid objects) and the immaterial (the light or shadow). The mystery of her artwork lies in the fact that without the light, we would not see the objects. We can see this in her works such as Chair (2014), Clouds (2005), and City View (2003). The silhouettes only exist when we shine light upon them. Otherwise, they remain hidden. In this way, her shadows are ghostly, moving between us but existing in another realm.
2. Kristi Malakoff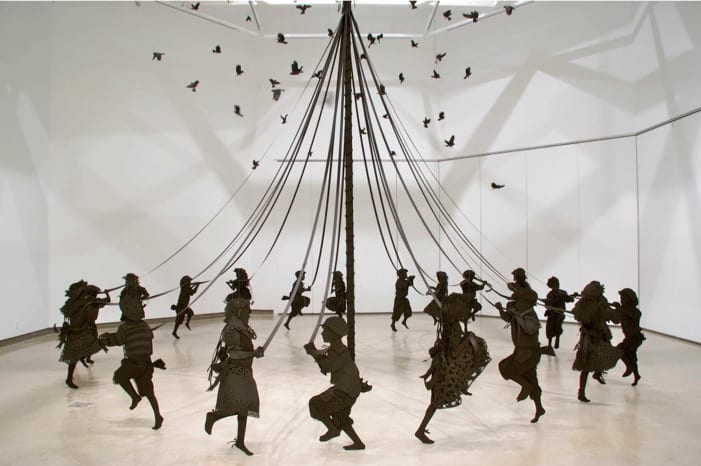 Canadian artist Kristi Malakoff has received acclaimed reviews for her silhouettes of people. Most notably, her 18-foot-tall Maibaum (2009), a paper and foam core installation, has been recognized as a major work in the field of silhouette art. Malakoff's life-like piece depicts 20 paper sculptures of children dancing around a Maypole. Unlike traditional silhouettes that are two-dimensional, she adds a third dimension to her work. The viewer is invited to dance with the figures, bringing them to life and inspiring joy and excitement to all who dance among them. Featured at the National Portrait Gallery's exhibition, Black Out: Silhouettes Then and Now (2018-19), her work adds to the historical understanding of this art form and its evolution.
3. Kara Walker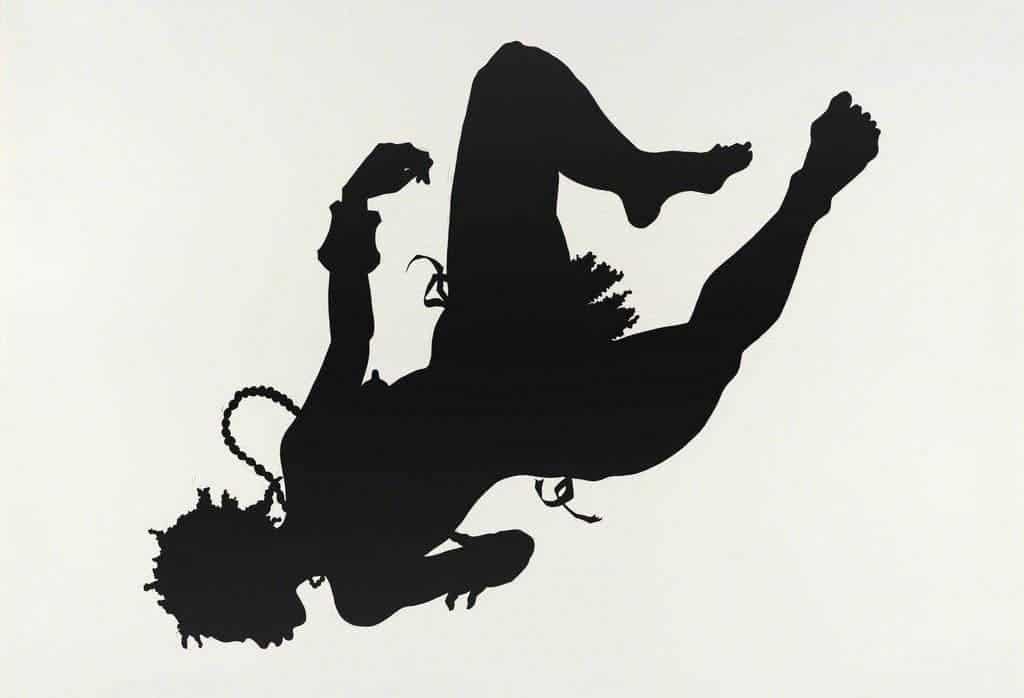 Kara Walker is one of the most well-known contemporary silhouette artists. After studying for a degree in Fine Arts at the Atlanta College of Art, she took her Masters in Fine Arts at the Rhode Island School of Design. She has gained a lot of attention for her panoramic silhouettes of plantation life and African history in the United States. Primarily, she uses black paper silhouettes on white backgrounds to illustrate a range of historical narratives. Her characters, objects, and scene depict the violence, sexuality, psychological trauma, and subjugation caused by slavery. Some of her most notable pieces of work include her series for the Tate Gallery London entitled Grub for Sharks: A Concession to the Negro Populace (2004), as well as African/American (1998) and Detail of Slaughter of the Innocents (They Might be Guilty of Something) (2016).
4. William Kentridge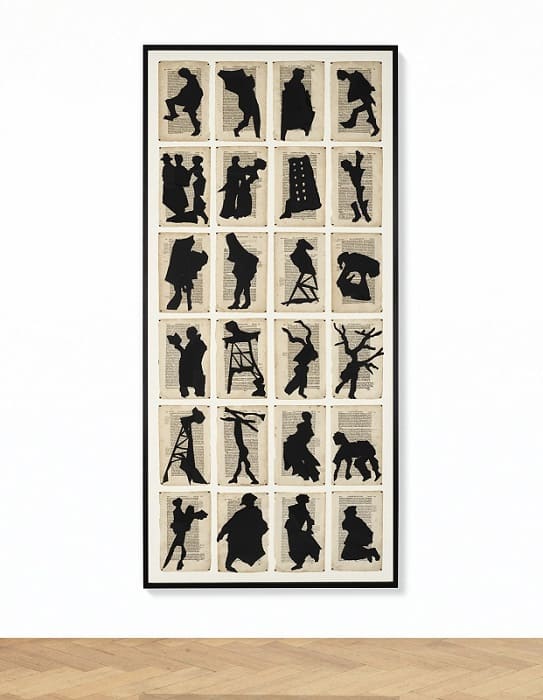 South African artist William Kentridge is another prominent figure in the field of silhouettes art. Although working with a range of media from drawing to printmaking, film to murals, during the early 2000s he began working with silhouettes. In 2000, Kentridge produced a series of tapestries and paper collages, including the renowned Collage on Leviathan Pages (2000). Like Kara Walker, his work draws attention to race relations. Focusing on South Africa, he uses his silhouettes to display the country's history of apartheid. He uses cut-out black figures and places them on a backdrop of pages from Thomas Hobbes' Leviathan – a 17th-century discourse on social conflict. His characters are uneasy – bent, jolted, gnarled, and tormented; they are shocking to the viewer. Both Kentridge and Walker's images show how shadow play can work as an artform to highlight racial and social issues.
5. Camille Utterback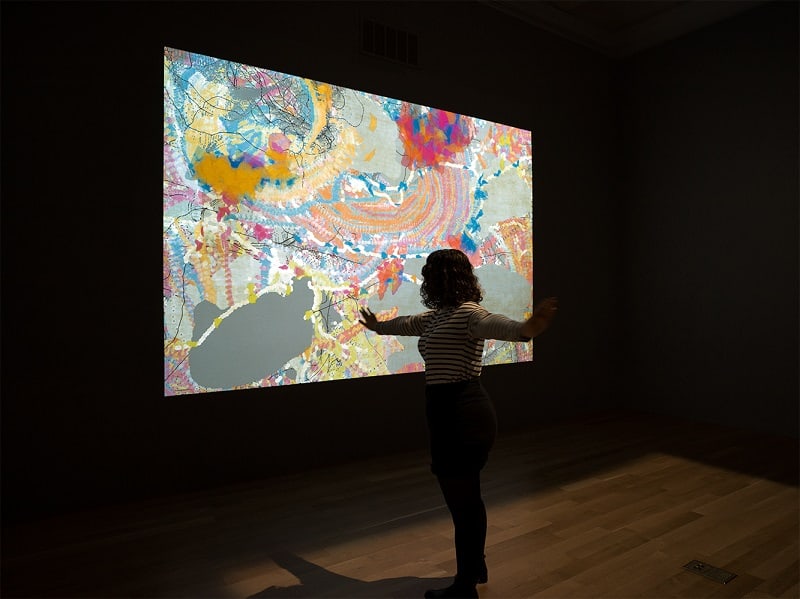 American installation artist Camille Utterback merges painting and interactive art to produce her ground-breaking silhouette installations. Like Malakoff, she produced a piece for the National Portrait Gallery's Black Out exhibition. Entitled Precarious (2018), the ground-breaking piece brings coding and computer software into silhouettes art, catapulting it into the 21st century. Utterback chose this medium to create an interactive digital artwork that reacted to the visitor's shadows and movements.
Mimicking the traditional practice of tracing silhouettes, her technology used digital tools to 'trace' the visitors. She inserted a ceiling camera to record their silhouettes from above. The software then displayed this data on a backlit screen. Unlike the paper cutouts of silhouettes, hers are outlines of bodies shown moving through time and space – a truly unique take on this artistic style. Her aim was to shine a light on the physicality of humans as we enter a virtual age.
Relevant sources to learn more
Brushstroke: Top 10 Artists Who Have Made This Elemental Gesture Their Own
5 Contemporary Collage Artists Adding New Layers
Shapeshifters. Top 10 Pioneers of the Shaped Canvas
Discover and Buy Art for Sale