Learning
The Ultimate Guide to Contemporary Art
By Artland Editors
"What happened? Art happened."

Marina Abramovic
What is Contemporary Art?
An essential element to society, art is always thriving and adapting to an ever-evolving world. However, when it comes to the present day, the notion of contemporary art is so vast that its definition has proven to be hard to determine. What qualifies as "contemporary"?
Eclectic and inclusive by nature, the term 'contemporary art' encompasses numerous different art styles, genres and artistic approaches, and is loosely used to refer to the art of today and of the relatively recent past. While some argue that contemporary art came into being with the early 20th-century avant-garde movements and the beginnings of Modernism, according to others, contemporary art was established following World War II on the cusp of the 1950s. Still others think of contemporary art as that produced since the 1970s, and a last group believe that art can be defined as 'contemporary' solely when produced by living artists.
With its much-debated timeline and its multi-faceted quality, contemporary art is mainly distinguished by diversity: diversity of material, form, and subject matter, resulting in a world of visual complexity and richness that present the viewers with the challenges of interpretation.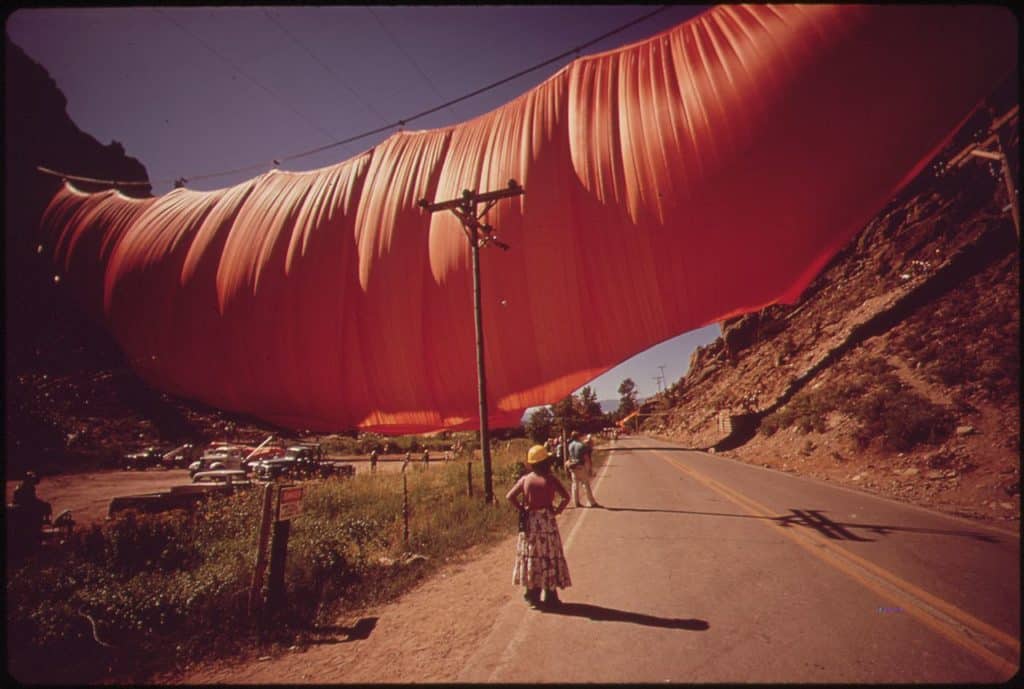 A Short History of Contemporary Art
There are multiple ways to delve into the fascinating world of contemporary art. One may consider the development and succession of different artistic movements; the personalities of the major players in the field; not to mention the most iconic artworks that have defined our era. However, an equally compelling perspective can be gained through the investigation of the landmark exhibitions that triggered profound changes in the art historical canon and shaped the history and habits of exhibition-making through innovative practices.
Dive into the history of contemporary art through the exhibitions that defined entirely new genres, permanently impacting the course of art history:
Famous Contemporary Artists
If you wish to get your head around the contemporary art world and its key players, here we provide you with a selection, by any means assumed to be conclusive, of artists whose ideas and practices changed our perceptions and whose art still greatly influences the times we live in.
Influential contemporary artists:
Where to Find Contemporary Art?
Different art institutions across the globe specialize in collecting, preserving, and displaying contemporary art, from contemporary art museums to private collections, and commercial contemporary art galleries. Many of these have become destinations in themselves, with the almost prodigious power of uplifting the economy of cities down on their luck – a phenomenon not surprisingly known as the "Bilbao effect," after the iconic Bilbao Guggenheim museum, which made both its architect Gehry and the Basque city world-famous.
Here is our selection of major contemporary art museums whose incredible collections are well worth the trip:
FAQ about Contemporary Art
Relevant sources to learn more
The 30 Most Popular Artists of Today
New Art Museums Opening in 2021
Museum Architecture Today: Contemporary Spaces, Bold Design
15 Nordic museums
The Unusual Gallery: Discovering Art in the Strangest Places
Feminist Art: 10 Artists Whose Work Calls to Action