Articles and Features
Female Iconoclasts: Sophie Calle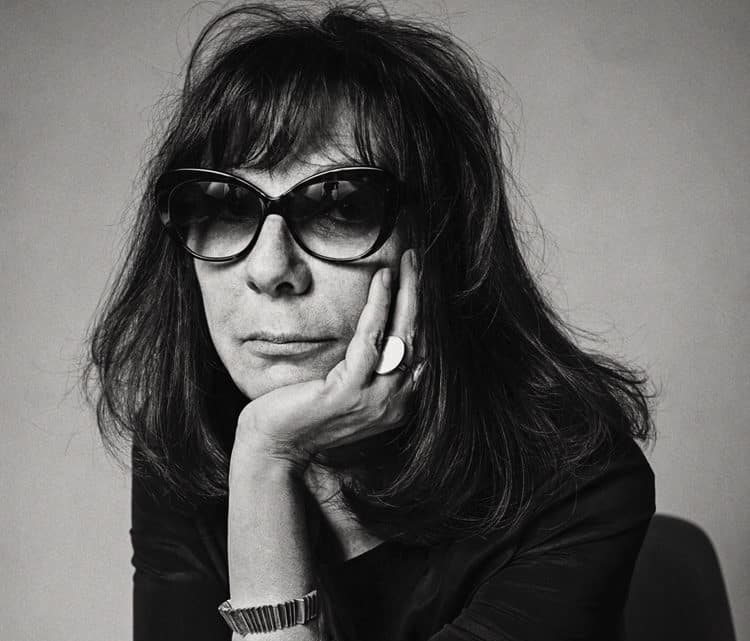 By Shira Wolfe
"I don't have the ability to invent. I can invent an idée but I can't invent a situation. I have to look at it, use it as material."

Sophie Calle
Who is Sophie Calle?
In our "Female Iconoclasts" series, we celebrate women who are among the most boundary-breaking iconoclasts of our time; women who defy conventions in contemporary art and society in order to pursue their passion and contribute their unique vision to the world. This week's female iconoclast is Sophie Calle, the French artist known for her provocative, autobiographical work as a conceptual artist, photographer, movie director, and even detective. Blurring the boundaries between the private and the public, between reality and fiction, between art and life, Calle masterfully and unapologetically orchestrates the revelation of reality for herself and other people, while always leaving a good deal up to chance.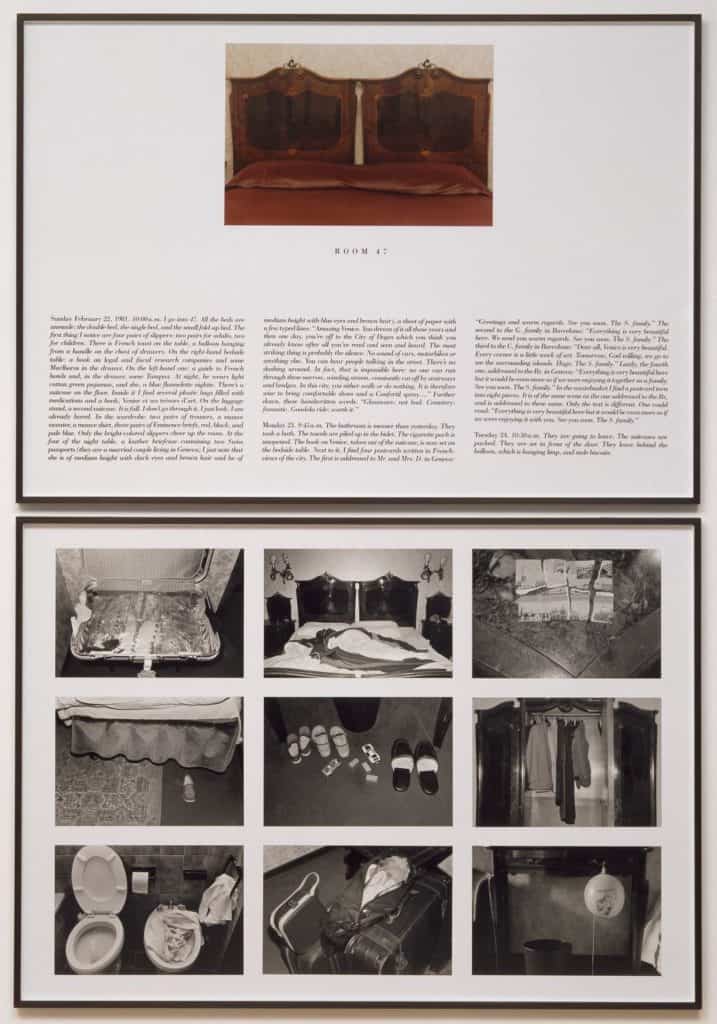 Biography of Sophie Calle
Becoming an artist
Sophie Calle, born in 1953, grew up in Paris. She studied sociology under Jean Baudrillard at the University of Nanterre, after which the famed philosopher became her good friend. Recognising something different and inspiring in her, he pushed her to explore her life outside the university and above all, to travel. When she explained that she had to finish her university degree because of her father, Baudrillard agreed to let her pass all her exams so she could travel freely. This led to Calle spending the next 7 years travelling across Europe, Mexico, and the US, exploring and working odd jobs. It was in California that she first picked up a camera. When she returned to Paris, she knew what she wanted to do, she knew she wanted to create, but she didn't know the places or people that would best enable this. "So," she explains, "I start[ed] to follow people, just to give an energy to my days. If they take me to a new bar, at least I will meet a new bar. If they take me to a neighbourhood I don't know, OK. If they take me to the Champs-Elysées, I'm going there."
This bizarre practice of shadowing strangers and letting chance encounters guide the events of her life and art became one of the main forces behind Calle's artistic practice. In her words: "I don't have the ability to invent. I can invent an idée but I can't invent a situation. I have to look at it, use it as material." For four decades, Calle has continued to produce unique, daring, radical projects: conceptual and autobiographical, ranging from exhibitions to films and books. Each work digs around in the human psyche, with a deep fascination for what motivates human behaviour. Calle is interested in soliciting a response from others, often requiring the participation of strangers to complete her works.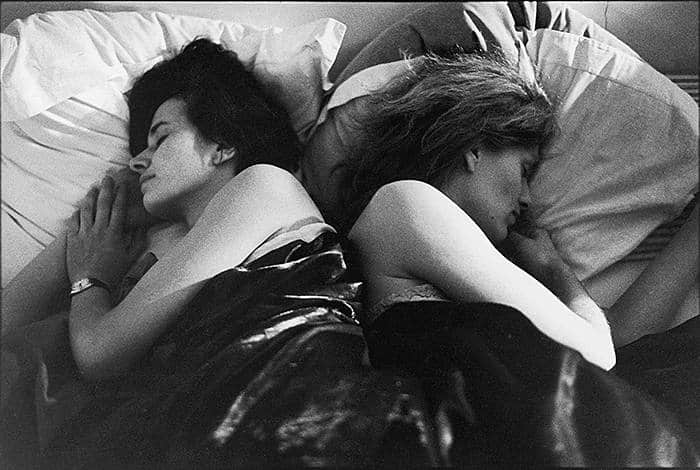 The Sleepers, 1980
Calle's first exhibition, The Sleepers, was held in 1980, as part of a biennale for young artists at the Musée d'Art Moderne de la Ville de Paris. For this project, she invited volunteers to come sleep in her bed and photographed and interviewed them in bed. She took notes about each of these people underneath their photos. By showing her work in an exhibition context, Calle also developed her personal style of writing. She had to consider the fact that people had to read standing so the texts had to be short, only keeping strictly necessary words.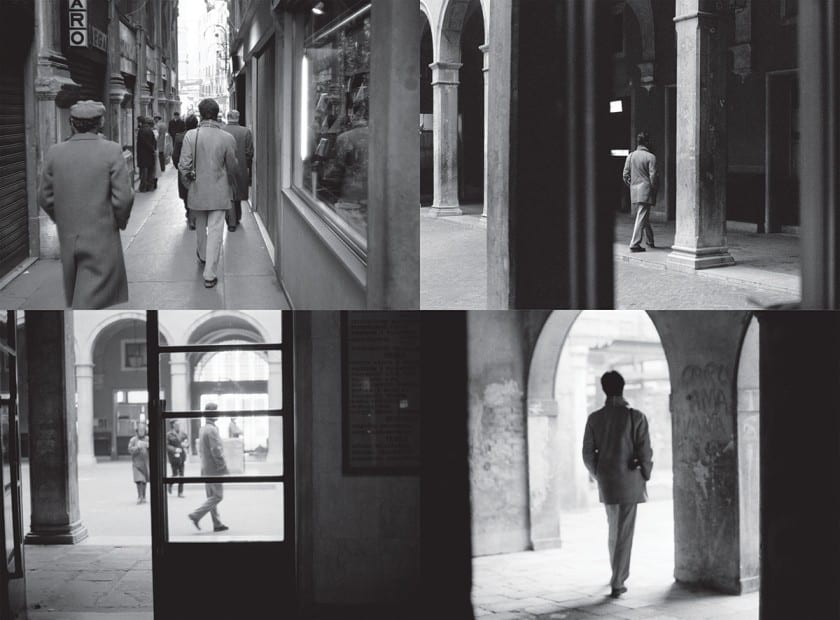 Sophie Calle, the detective
In January 1979, Calle followed a man on the street, then lost sight of him. That same evening, she was introduced to this very man at a party. He told her he was planning a trip to Venice so she decided to follow him, track him down to his hotel and photograph him without his knowledge. Calle titled this project Suite Vénitienne (1983), and Baudrillard wrote the book accompanying the project. Her early (detective) work fascinated author Paul Auster, who borrowed some of her projects for the character of Maria in his novel Leviathan. Calle then asked him to write her a story expanding on the character so she could live it out in full, which resulted in The Gotham Handbook, with "personal instructions for SC. On how to improve life in New York City." Auster set tasks for Calle such as smiling at inappropriate moments or making a public space her own.
Prenez soin de vous (Take care of yourself), 2007
At the 2007 Venice Biennale, Calle showed her project Prenez soin de vous (Take care of yourself). The title is taken from the last line of an email she received from a lover, ending their relationship. She decided to investigate its real meaning by sending the letter to other women, asking them to interpret it and report back to her. She consulted a total of 107 women, photographed each one of them reading a copy of the email, and organised the analysis into an exhibition and a book. Calle commented on this project: "I stopped suffering the minute I got the project [as] it took the place of the suffering. It's not any more about a man leaving me, it's a project about a man who leaves a woman… The problem is not me anymore, the problems are artistic problems, how to show it, how to say it."
"We hadn't been living together for more than a year, but our relationship had worsened to such an extent that we had stopped talking to one another altogether. I dreamed of marrying him. He dreamed of making movies. To get him to travel across America with me, I suggested that we make a film during the trip. He agreed."

Sophie Calle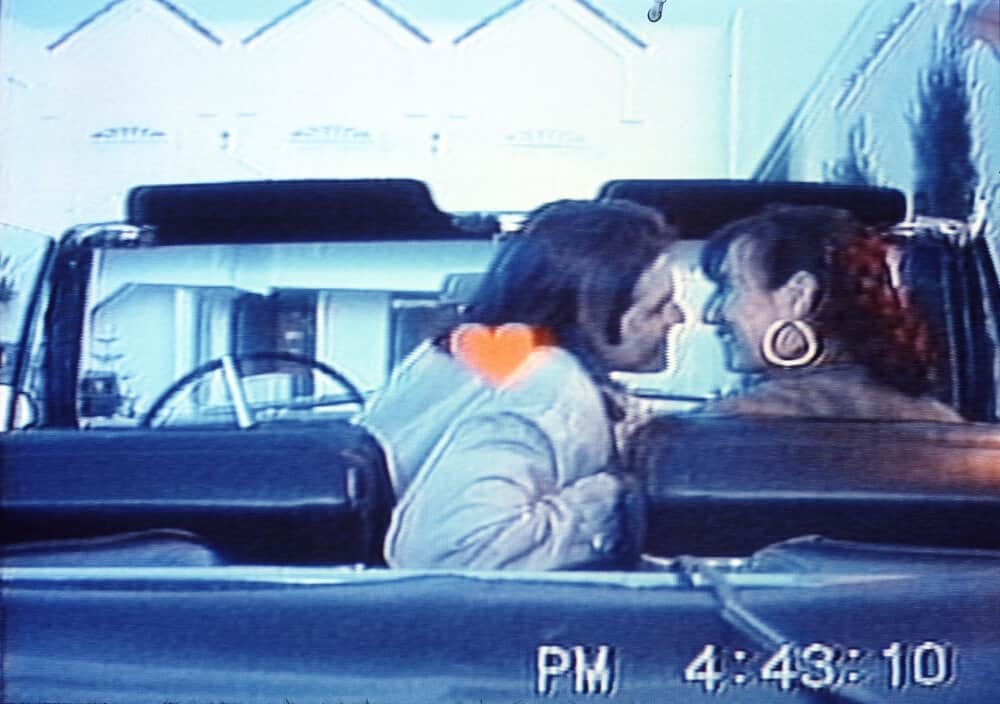 Double Blind (No Sex Last Night), 1992
In Double Blind (No Sex Last Night), a film made with the collaboration of Greg Shepard, Calle tells the story of "The Husband". She met Shepard in a bar in New York in 1989, he arrived in Paris a year later, and a year after that they drove across America together. On January 18 1992 they got married at a drive-thru wedding in Las Vegas, at which point the relationship was already more or less over. The film is put together from footage each of the two shots with a separate camera, confiding to the camera their secret thoughts and respective frustrations, and growing increasingly bitter. He wants out, while she wants to stay married. Finally, they agree to a divorce. Double Blind is raw, uncomfortable, funny, painful, and offers a full-spectrum insight into the complexities of marriage, relationships and commitment. Each morning is marked by the same comment by Calle: "No sex last night."
Calle's remarks about the film reveal her knack for directing and orchestrating events in her realms of reality, chance and art: "We hadn't been living together for more than a year, but our relationship had worsened to such an extent that we had stopped talking to one another altogether. I dreamed of marrying him. He dreamed of making movies. To get him to travel across America with me, I suggested that we make a film during the trip. He agreed. Our absence of communication gave us the idea of equipping ourselves with separate cameras, making them the sole confidantes of our respective frustrations and secretly telling them all the things we were unable to say to each other. Having established the rules, on January 3, 1992, we left New York in his silver Cadillac and Headed for California."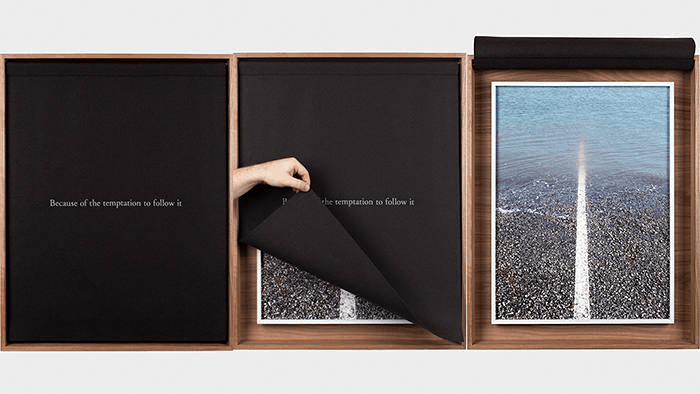 Because, 2020
Calle's recent show Because ran through March 13 at Fraenkel Gallery in San Francisco. The exhibition is part of Calle's ongoing exploration of how narrative and memory can be mediated by photography. Selecting photographs she took, Calle builds up layers of memory around very simple shots. Turning it into a kind of a game, she hides the images behind a curtain with her texts embroidered on it, inviting the viewer to read the messages, then to lift the curtain, to think and look again. This simple presentation creates deeply stirring poetic surprises and while there is a certain revelation of the artist's intimate state, she at the same time continues to hold that she never really reveals anything: "I never feel I am revealing anything. No. People think they know me. But they know nothing."
Where to find Sophie Calle's work?
Sophie Calle's work is part of major collections around the world such as the Centre Pompidou in Paris, the Tate Gallery in London, the Los Angeles County Museum, and the Met in New York, among others.
Relevant sources to learn more
Sophie Calle's solo exhibitions an Artland:
2 PROJECTS OF SOPHIE CALLE "PARCE QUE" AND "SOURIS CALLE" at Galerie Perrotin, Paris
Because at Fraenkel Gallery, San Francisco
For previous editions of our "Female Iconoclasts" series, see:
Lousie Bourgeois
Marlene Dumas
Jenny Holzer
Yayoi Kusama
Niki de Saint Phalle