Articles and Features
Reflecting on a Legacy of Violence: The Silhouettes and Sculptures of Kara Walker
By Adam Hencz
"I have created a space for reflection—joy, even—amid the miasma of conflicts: racial, economic, and cultural, which still lodge themselves into our collective gullet."

Kara Walker
The American artist Kara Elisabeth Walker is best known for portraying challenging subject matters and exploring provocative issues of race, gender, and struggles of violence. In her celebrated and sometimes controversial career, grand themes of history and contemporaneity entangle with personal stories along with the imaginative power of the artist, who tackles these complex topics with boldness and bravery. The artist actively uses writing and drawing to formulate ideas, making sketches before reducing her characters to black-colored paper, creating sprawling silhouettes that have been capturing audiences since the mid-1990s, most recently inserting former US president Barack Obama into tormented historical allegories.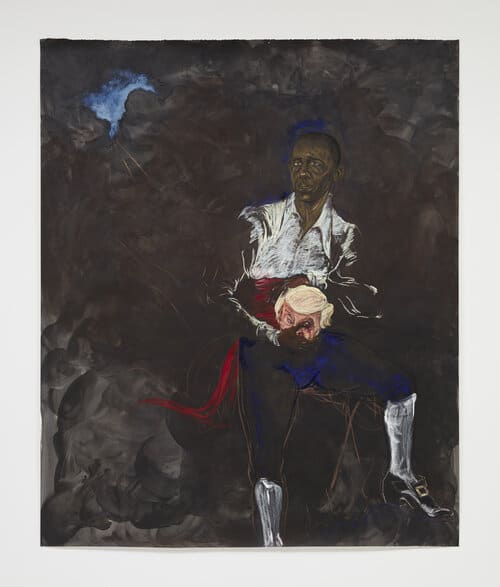 Biography of Kara Walker
Born in Stockton, California, in 1969, Kara Walker grew up in Atlanta, Georgia. After earning her BFA degree from the Atlanta College of Art and then her MFA from the prestigious Rhode Island School of Design in the early-1990s, Walker started showing her work in Providence, Rhode Island at the age of 24. That same year, she presented her breakout piece Gone: An Historical Romance of a Civil War as It Occurred Between the Dusky Thighs of One Young Negress and Her Heart (1994) at the Drawing Center in New York City, a room-sized silhouette tableau presenting disquieting scenes in the antebellum American South – the word 'gone' in the title in fact references Margaret Mitchell's 1936 novel Gone with the Wind, set during the American Civil War. In 2002, the artist moved to New York to teach at Columbia University, an occupation she held for 12 years. After Columbia, she took on mentoring emerging artists as Chair of the Visual Arts program at Rutgers University. While still a mid-career artist, the historical narratives of Kara Walker's panoramic silhouettes have already heartened a generation of artists like Kehinde Wiley and Hank Willis Thomas to focus on the imagination's role in accounting for the past.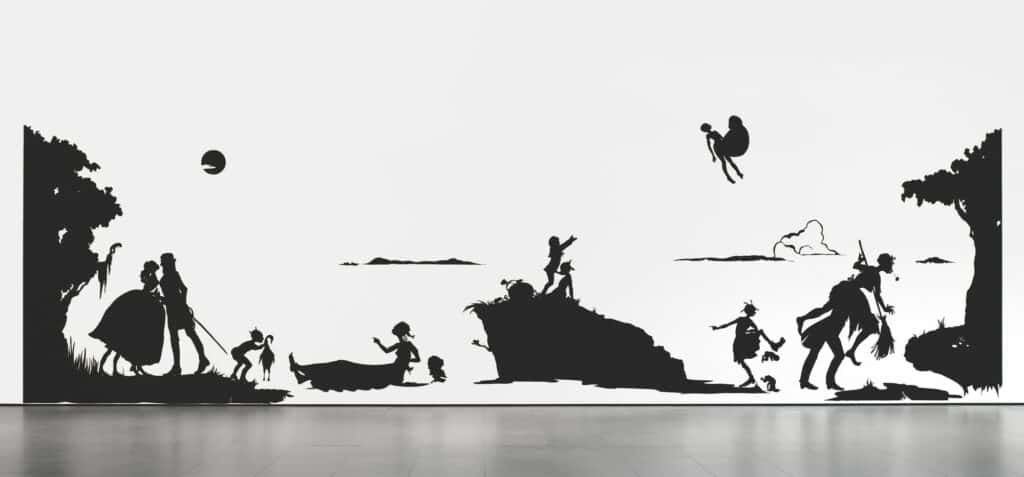 Art and works by Kara Walker
Walker's imagery is heavily informed by elements of African American history. Besides the wall-sized cut-outs, which are now considered her trademark, she has also created animated films, paintings, prints, drawings and, most recently, large-scale installations and works for public spaces.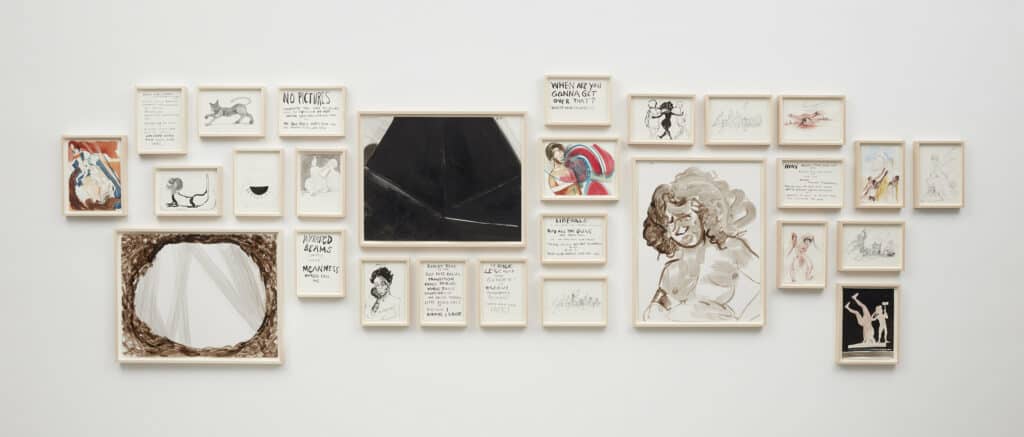 Silhouettes, books and animations
Walker's signature style stems from the popular form of portraiture from the 19th century, cut-paper silhouette figures. Her characters are often placed in surreal scenes that address issues of violence and the historical representation of African Americans. Such works include the 85-foot Slavery! Slavery! (1997) or the nightmarish scene of a smaller scale ensemble titled Darkytown Rebellion (2001). The silhouette technique allows the artist to transfer her ideas to other mediums such as foldouts and artist books like the 2001 book-edition of Slavery! Slavery! or her 2007 After the Deluge in response to the devastation of Hurricane Katrina. In her multifaceted artistic practice, the 2000s marked the exploration of the motion picture, which resulted in the creation of animated short films like 8 Possible Beginnings or: The Creation of African-America (2005). Her most recent reflection on the twisted myths of slavery and the Civil War using her shadowy trademark figures was noted at a 2017 Smithsonian show entitled Kara Walker: Harper's Pictorial History of the Civil War (Annotated).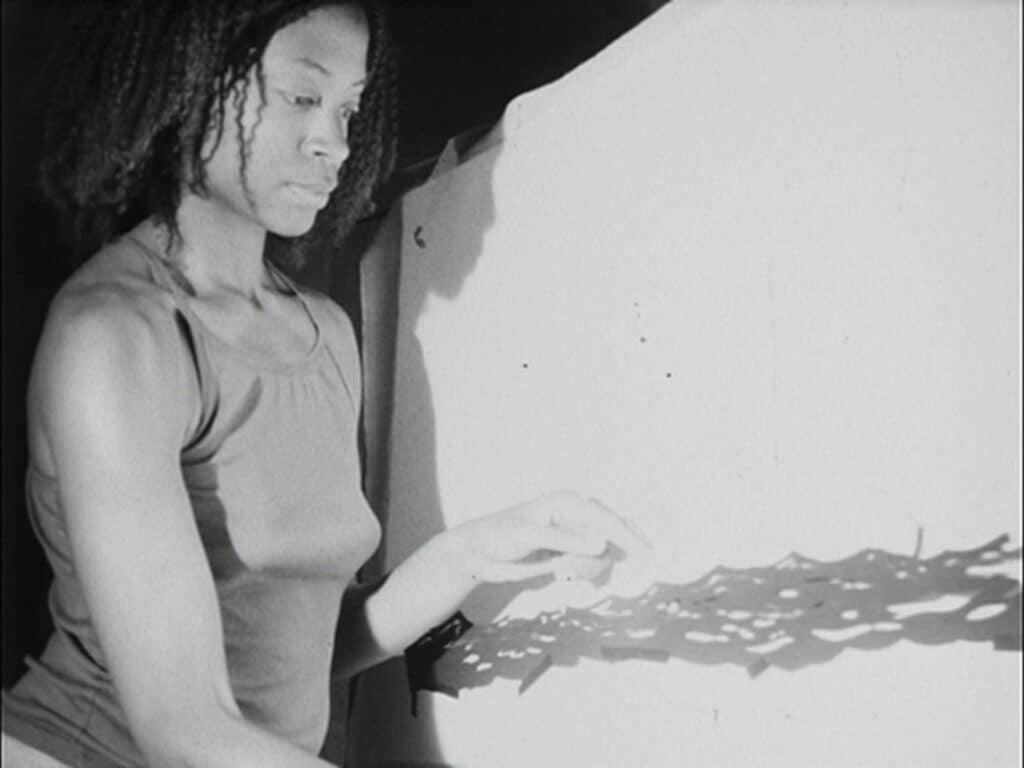 A Subtlety or Marvelous Sugar Baby, 2014
In the past few years, Walker continually expanded her oeuvre making her first forays into monumental public projects. Her first monumental installation titled A Subtlety (2014) also known as the Marvelous Sugar Baby was built and showcased at the Domino Sugar Factory in Brooklyn, as an homage to the unpaid and exploited workers, who were integral to the cultivation of the cane and production of sugar. The central sculpture dominated the installation, an immense sugar sphinx, surrounded by fifteen other smaller sculptures, all made of a mixture of corn syrup, sugar, and water. The temporal substance that was continuously melting as attendees walked around the sculptures between the crumbling walls of the factory building, that still dripped with substances left over from the refining process like molasses or globs of sugar. The Domino complex buildings that hosted the installation for a few months in 2014 were demolished at the end of the show.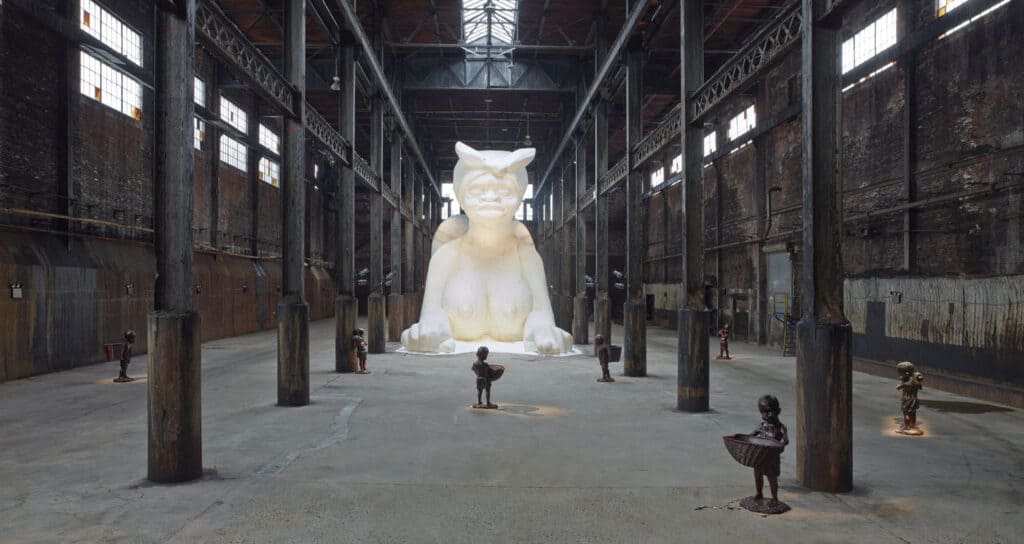 Fons Americanus, 2019
Fons Americanus stood 13 meters tall in the center of Tate's Turbine Hall in 2019, echoing demonstrations to take down monuments that celebrate colonial histories. Inspired by the Queen Victoria Memorial fountain in front of Buckingham Palace, Walker's sculpture reflects America's history of racial terror and lynchings. The pedestals of the central piece of Fons Americanus are ringed by ambiguous figures like a hangman, a slave-trader, or an Afro-Caribbean priestess. Walker combines prurience with humor and condemnation in a way that makes her characters complex and often contradictory figures to read.
"My work has always been a time machine looking backwards across decades and centuries to arrive at some understanding of my 'place' in the contemporary moment."

Kara Walker
Wondering where to start?