Articles and Features
The Digital High Five
with
---
The Digital High Five is Artland's interview series which is published bi-weekly and features one of our partner galleries. We have created this series to connect with galleries, share insight, and shed light on initiatives that are taking place within our community.
We had the opportunity to speak with Eduardo Secci Contemporary located in Florence, Italy.  Eduardo Secci Contemporary was founded in 2013 and has consistently hosted exhibitions that are innovative, of different genres and of expressive mediums. Eduardo Secci Contemporary champions minimalist and conceptual international contemporary artists while fostering relationships with curators, critics, foundations, collectors to create a greater understanding and broader interest in the artworks of its artists.
---
Over the last few months how as a gallery, have you encouraged growth amongst your artists and staff?
We have supported our artist trying to commit to sales and new projects. We have designed a new concept that will be launched soon. We will never stop believing in the future of art and the future of our artists. History is written every day and we try to be the protagonists of our own path without leaving things to chance.
Managing an online digital presence can be overwhelming – what is some advice that you have for other galleries around the world who are looking to develop their digital strategy?
This pandemic is generating a "green house" of ideas. It surely facilitates the galleries who were already betting on the virtual experiences. We are trying hard to recover quickly on this digital path which surely represents the future of the art world. We are trying to think something completely new but it's much too early to draw conclusions on which is the right path to follow in the new shaped post pandemic world.
What excites you the most when it comes to the use of technology being used in your gallery? What is your biggest concern? Biggest surprise?
An interesting thing of this situation is the fact that the world was already getting smaller everyday thanks to international trips and possibilities. Now, with the use of the right digital platforms, we can be wherever in the world without moving from our homes, just sitting in front of the screen of our computers.Maybe, at this point, much more people that lives very far away from Florence might see our shows and have the perception of actually having been in our gallery. It's ironic; sometimes it seems we are all much closer now we have been locked down in our houses but -sincerely- I hope this will increase the desire of visiting our gallery once people will have the chance to travel again.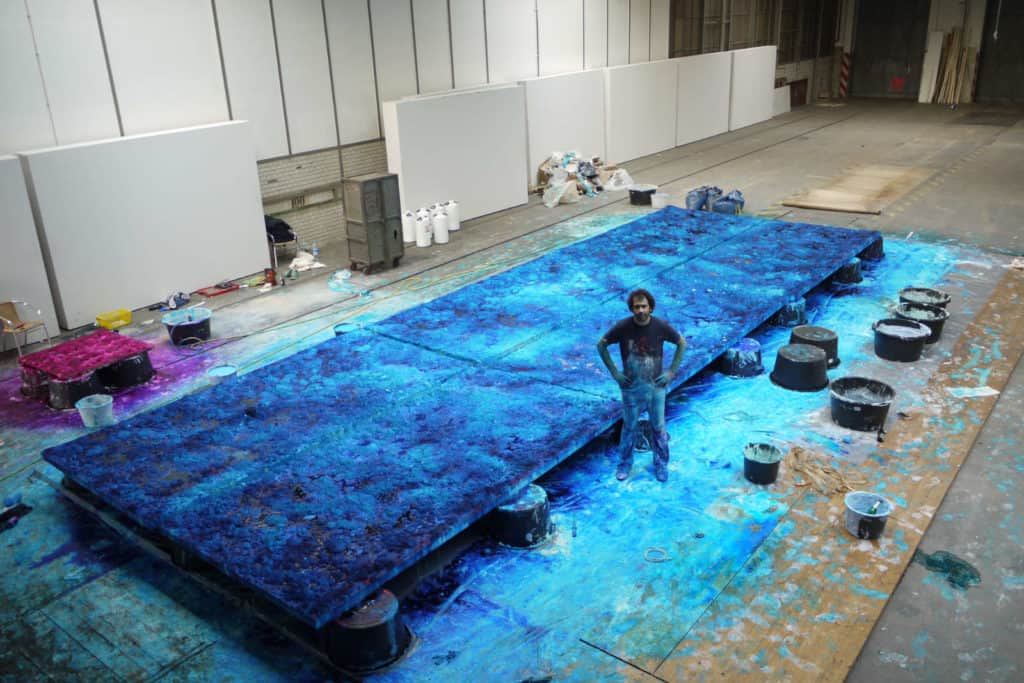 How has this current global crisis encouraged you to think outside the box in regards to collaboration, exhibition design, curation and possibly public art projects?
When the going gets tough, the tough get going. All crises create big difficulties, but all crises create big opportunities. We have to look at the bright side of this situation and take all the opportunities this crisis has to give. We have to explore new visibility methods, and platforms like Artland are becoming very interesting windows for the art world.
Since the pandemic the trajectory of galleries participating in external events has come to a pause or tragically they have been cancelled and are now going digital. How are you handling and approaching these new technological alternatives in the art world?
This COVID-19 pandemic has been a hard hit for everyone. The world in general is changing a lot and, for sure, the world won't be the same at the end of this pandemic. Till now we missed three very interesting fairs in Dallas, Paris, and Bruxelles. For a gallerist, the possibility of meeting people in person is fundamental; like how it is fundamental to see an art piece in person for a collector. Cultivating and exchanging all the emotion that can be transmitted in person is very difficult to be transmitted digitally. This being said, we are working hard on a new digital project that will be launched by the gallery very soon and that I strongly believe will change the concept of shows for us.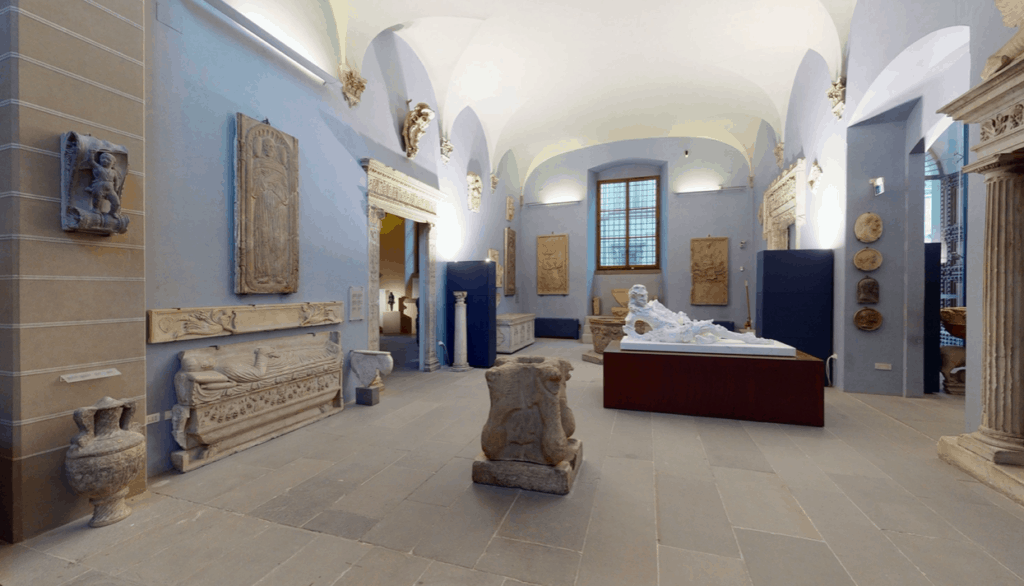 Have there been certain initiatives that are taking place in the Florence/Italian art community that as a gallery you are excited to see develop or be a part of?
Since a few years the City of Florence is working on renovating its art agenda. Monthly the City brings over new institutional Contemporary Art programs in the beautiful exhibition spaces that are available. In the last years the City hosted exhibitions by renowned artists such as Glenn Browne, Ai Weiwei, Marina Abramovic, Tony Cragg and many others. I'm very proud to say we just opened a show of Kevin Francis Gray at Museo Stefano Bardini that will last until December 21st.
Florence is the cradle of Renaissance and, in my opinion, Renaissance should be a never ending process; a continuous Art flow and as Maurizio Nannucci said " All art has been contemporary". Furthermore, seeing Contemporary Art expand and catching on in a city that for many years has been non interested in this practice gives me the idea that maybe a small role in this development has also thanks to our gallery.
Targeting and generating audience engagement is at the forefront of most galleries' agendas. What tools or methods are you incorporating to reach and engage with your audience? Has there been a way that has been the most effective?
First off, we try to work on quality. Having an interesting gallery program and working on innovative projects, both gallery and institutional projects, is the best way to create curiosity and, consequently, audience. Secondly we try to export this mission abroad during international fairs. This kind of events permit to have an international visibility and expands our network. Bringing over a consistent program yearly creates trust; then, if you manage to keep this consistency for years, I think you can create a legacy. We are also very focused in creating a strong bond with our collectors making them feel part of a family, by remaining in touch with them constantly and updating them about the steps we are taking. Last but not least we work very hard on our branding by using social media and the internet.
To view Eduardo Secci Contemporary and their current exhibition, Kevin Francis Gray, located at Museo Stefano Bardini click here.
By Meghan Corso