Articles and Features
The Digital High Five
with
---
The Digital High Five is Artland's interview series which is published bi-weekly and features one of our partner galleries. We have created this series to connect with galleries, share insight, and shed light on initiatives that are taking place within our community.
This week we had the opportunity to speak with Piero Atchugarry Gallery who has two gallery locations. Their first location was founded in 2013 in Garzón, Uruguay where they have developed a dynamic program featuring both an outdoor and indoor space. With that unique space they strive to explore the creation and dialogue between architectural features and curatorial practices.
In December of 2018, the program expanded to North America with a second location, a 9000 square feet warehouse in the Design District neighborhood of Miami Florida. The newest gallery space is located in a thriving art community that connects Europe, Latin America and both coasts of the United States. Piero Atchugarry Gallery presents the work of local and international artists and with an institutional approach.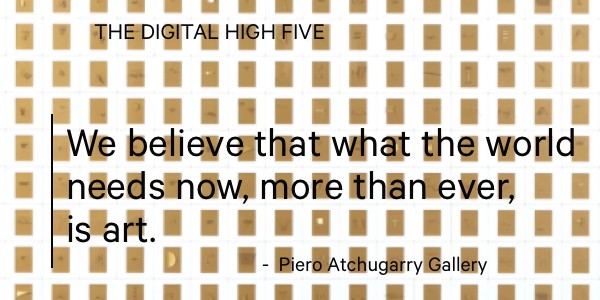 ---
How has this current global crisis encouraged you to think outside the box in regards to; collaboration, exhibition design, curation, public art projects and with your artist residency?
The global situation has forced everyone to stop and to think. For us it's been a very productive time. We expanded our online presence, and reorganized existing online platforms. We held our first digital exhibition, LIMITED, showcasing an array of works from represented artists with a specific price range. We also supported gallery artist, Yuken Teruya, in a fundraising effort for organizations that are working to help stop the spread of the Novel Coronavirus; In response to the current global health crisis, he created a face mask based on his 2011 work, Scarlet Birds, Crimson Sky. We believe that what the world needs now, more than ever, is art.
We're fortunate in that we represent a global roster of artists, therefore we engage an international audience, and developing our program online has enhanced our level of proximity— we are more connected than ever!
With technology now at the forefront of how galleries are operating, how are you using technology? (ex. online sales, various platforms, social media etc)
We are constantly sharing what our represented artists are up to on Instagram and Facebook, and have encouraged sales through various platforms such as Artland, Artsy and Artnet. We do our best to provide followers with relevant information, as of late we have been unveiling a series of podcasts specific to previous exhibitions as well as about our artists and their body of work.
Have there been certain initiatives that are taking place in the Miami art community that as a gallery you are excited to see develop and or be a part of?
We are a part of a collection of Miami art galleries associated with the Progressive Art Brunch initiative; the event brings together the local galleries several Sundays throughout the year to host a brunch and highlight current programming at each venue, enabling visitors a more intimate look at the exhibitions on view. Given our new reality we have launched Progressive Art Brunch virtually, bringing the event to the homes of each visitor.
Some of the galleries engaged viewers in a virtual studio visit, others walked viewers through their current exhibitions, as we did. We are planning future developments to this model that could not only engage with local audiences, but more specifically highlight the Miami art scene and share it with the rest of the world. .
What excites you the most when it comes to the use of technology being used in your gallery? What is your biggest concern? Biggest surprise?
When it comes to 3D virtual tours, who wouldn't want to enter an exhibition space from the comfort of their home? Especially during a time when we are called to remain indoors, our team is grateful that we have the ability to share our current exhibitions with our supporters. Being a gallery with an international focus and presence, for us it is very important to use technology to share our projects/exhibitions with collectors and supporters that cannot physically attend. Perhaps my greatest concern is that we become too comfortable with the virtual model that we forget in person visits altogether, though I think we are far from that! Art has the transformative power to inspire people to make a change. The emotions and feelings of visiting exhibitions and discovering new artists are irreplaceable.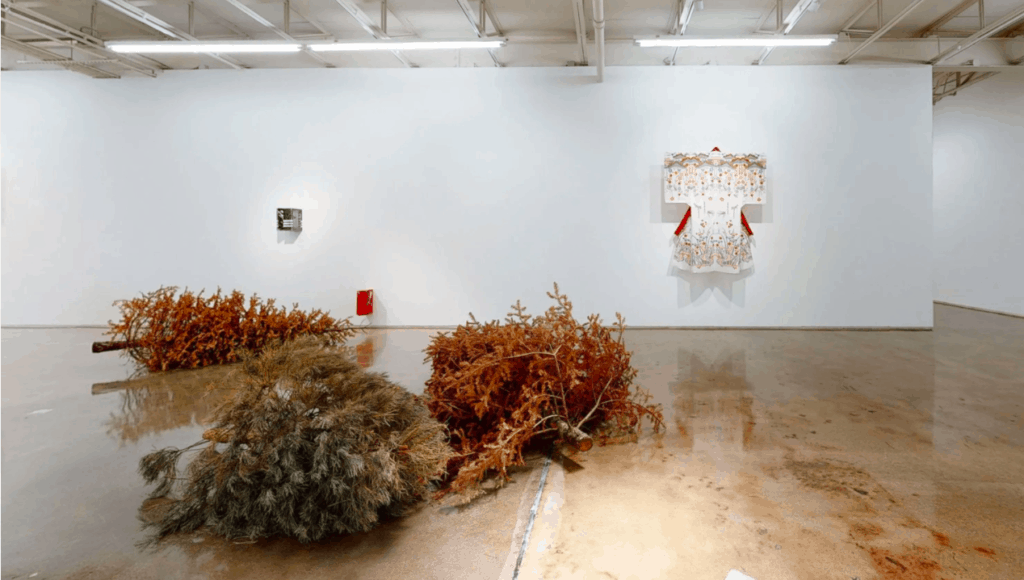 Managing an online digital presence can be overwhelming – what is some advice that you have for other galleries around the world who are looking to develop their digital strategy?
Keep it simple: Have a vision, be clear and be consistent. It's important to have a plan, our team sets aside a period of time throughout the week to discuss our digital strategy, this way we are all in agreement and are privy to how the week will unfold. Also important to note, we understand that today's digital space is overwhelming and growing cluttered because everyone is posting, and wants to stay "relevant", this is why we plan, so that our social media posts are thoughtful and do not succumb to over-saturation.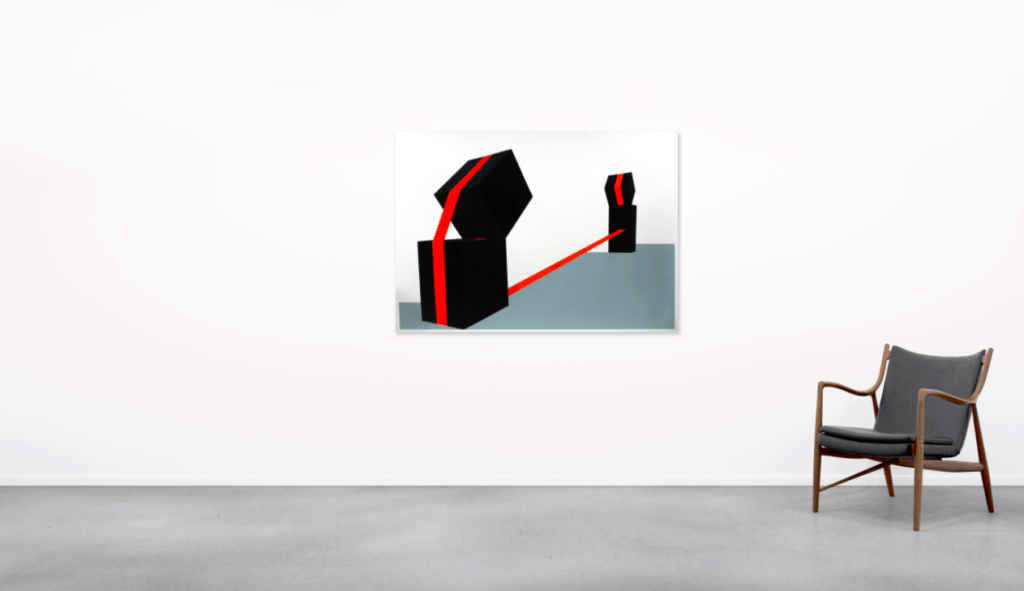 Over the last few months how as a gallery, have you encouraged growth amongst your artists and staff?
It has been a creative time for our gallery, we've established our video podcast series available for view on our Youtube channel and Instagram/Facebook feeds. We have identified areas of specialization and news skills among staff that we've had the opportunity to develop throughout our time in quarantine. We've also been able to spend more time reviewing our programming, as such, we've fully conceptualized our PA Takeover satellite exhibitions program; a curriculum which extends outside of the gallery walls, engaging new audiences and communities, while challenging the gallery's represented artists to adapt to new sites.
Thus far we've held two satellite exhibitions in the PA Takeover program and are set to have our third in Tribeca, New York later this year. For gallery artists, we have been encouraging growth through open calls, and public works in public spaces applications and have shared portfolios with our collector base that provides a closer look into each of the artists' processes and interests. We are constantly challenging ourselves by looking for new ideas to continue to stimulate growth for our staff and artists.
To explore Piero Atchugarry Gallery and their current and past exhibitions, click here.
By Meghan Corso