Articles and Features
Female Iconoclasts: Emily Jacir and the Politics and Poetics of Palestine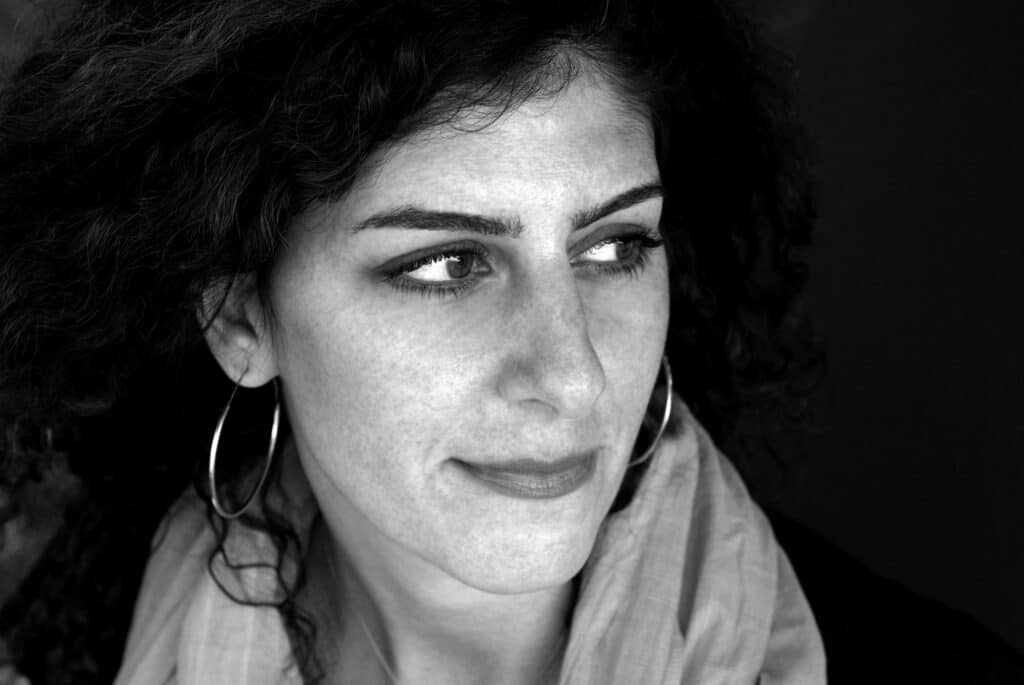 By Shira Wolfe
"If I could do anything for you, anywhere in Palestine, what would it be?" – Emily Jacir
Artland's Female Iconoclasts series features some of the most boundary-breaking female artists of our time; women who defy social conventions in order to pursue their passion and contribute their unique vision to society. This week, we explore the body of work of Palestinian artist Emily Jacir. Primarily concerned with transformation, questions of translation, resistance, and silenced historical narratives, Jacir investigates personal and collective movement through public space and its implications on the physical and social experience of trans-Mediterranean space and time. Her work offers an important contribution to artistic inquiries about displacement and identity.
Emily Jacir's Artistic Practice
Emily Jacir was born in 1972 in Bethlehem, in the Palestinian West Bank, and grew up in Saudi Arabia and Italy, then studying art at the Memphis College of Art. She received scholarships for the 1998-1999 Whitney Studio Program, the 1999-2000 PS1 Studio Program, and the 2003-2004 Linz artist-in-residence program. More recently, she was an Andrew W. Mellon Foundation Rome Prize Fellow at the American Academy in Rome (2015). Jacir is the recipient of several prestigious awards, including a Golden Lion at the 52nd Venice Biennale (2007); a Prince Claus Award from the Prince Claus Fund in The Hague (2007); the Hugo Boss Prize at the Guggenheim Museum (2008); and the Alpert Award (2011) from the Herb Alpert Foundation.
The artist employs neo-Conceptual strategies such as photo-text presentation, task-based performance, the statistical survey of responses, the use of newspaper advertisements, championing the idea of the artist as a service provider for others.
As a Palestinian who also has an American passport, she holds an interesting position. For years she was allowed to travel to Israel, the West Bank, and Gaza and the use of this privilege of movement has turned into an important element in her artistic practice. Since 2004, however, the situation has deteriorated and Palestinians who hold foreign passports are much more restricted in their movement in Palestine and Israel than before.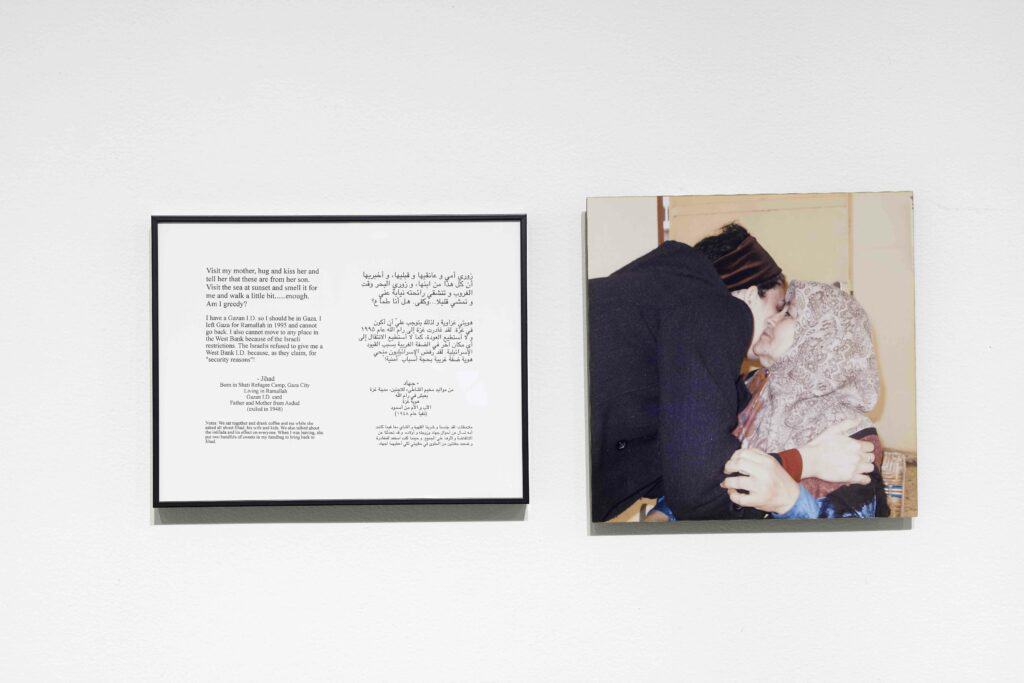 Emily Jacir – Where We Come From (2002-2003)
Jacir's desire to use her freedom of movement to give something to fellow Palestinians took concrete shape in her project Where We Come From from 2002-2003. The question "Where do you come from?" is not an easy one to answer for any Palestinian: all kinds of replies are possible, and often they are complicated, as people name places that they can no longer access, or which now have a different name, or no longer physically exist, only remaining in their imagination and memory. With this in mind, Jacir posed the following question to several Palestinians: "If I could do anything for you, anywhere in Palestine, what would it be?"
Using her freedom to travel throughout different parts of Palestine and Israel, Jacir was able to undertake errands for friends and acquaintances. She received a versatile array of requests – some pragmatic and mundane, others very intimate – which resulted in text, photographs, and film, documenting the impact of the political situation on the everyday lives of Palestinians.
Examples of requests made, sending Jacir on an intimate journey throughout Israel and Palestine, are:
"Go to the Israeli post office in Jerusalem and pay my phone bill."
"Go to Bayt Lahia and bring me a photo of my family, especially my brother's kids."
"Drink the water in my parents' village."
"Go to Gaza and eat Sayadiyeh."
"Visit my mother, hug and kiss her and tell her that these are from her son. Visit the sea at sunset and smell it for me and walk a little bit…enough. Am I greedy?"
"Go to my mother's grave in Jerusalem on her birthday and put flowers and pray."
Since 2004, Jacir has been unable to continue working on the project since she is no longer able to move freely across borders. In an addendum she wrote in 2004 regarding Where We Come From, she explains: "I am no longer allowed to enter Gaza, and certain Palestinian towns in the West Bank. Israel is relentlessly moving forward in the construction of the Apartheid Wall which began in the spring of 2002. Palestinians with foreign passports are increasingly being denied entry into the country by Israel at all border crossings and are being forced to immigrate. Israel has decided that "freedom of movement" is no longer a right for American passport holders and has created measures to ensure this."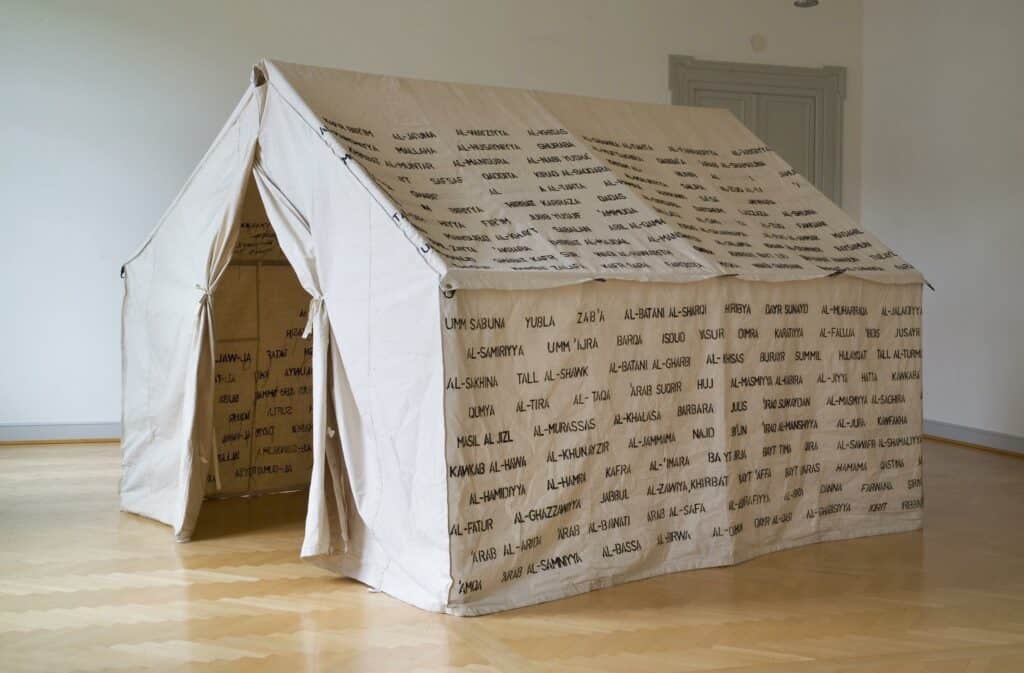 Memorial to 418 Palestinian Villages Which Were Destroyed, Depopulated, and Occupied by Israel in 1948 (2001)
Another moving piece is Memorial to 418 Palestinian Villages Which Were Destroyed, Depopulated, and Occupied by Israel in 1948 (2001). The work resulted from a three-month community-based project in New York. Jacir erected a family-size refugee tent in her New York studio, stenciling the names of all the destroyed, depopulated, and occupied villages on it, which were archived in Walid Khalidi's book All That Remains. The Palestinian Villages Occupied and Depopulated by Israel in 1948 (2006). She invited over 140 people to come to her studio and embroider the names with her, while sharing stories, sometimes recounting how the villages were destroyed. Most of these people were Palestinians (some actually coming from the villages in question), some were Israelis who grew up in the remains of these villages, and others came from a multitude of backgrounds. The memorial is accompanied by a book with a daily log, which documents all the participants in the project.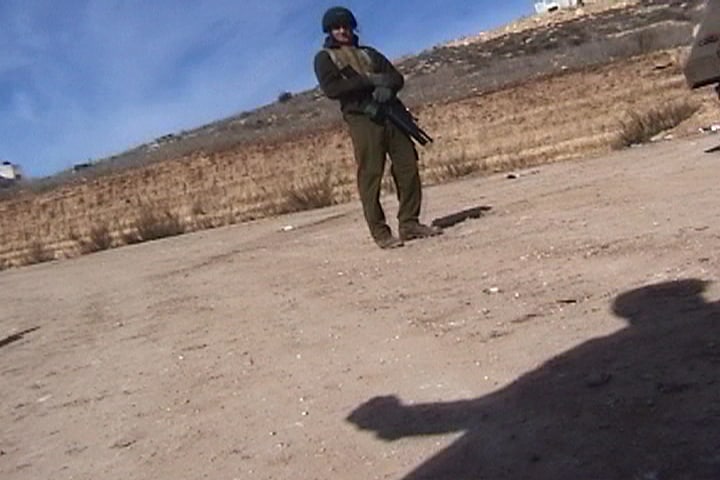 Crossing Surda (a record of going to and from work) (2003) and From Texas with Love (2002)
Jacir further explores the absurdity and tragedy of the travel restrictions in her video works Crossing Surda (a record of going to and from work) (2003) and From Texas with Love (2002). The former shows the daily two-kilometre commute that Jacir, along with countless other Palestinians, was forced to walk every day on the only road – then disrupted by a checkpoint – connecting the West Bank city Ramallah with Birzeit University and approximately 30 Palestinian villages. Shot with Jacir's hidden camera, the video documents her daily commute to work and shows everyday encounters between ordinary Palestinians and Israeli soldiers.
In From Texas with Love (2002), Jacir further investigates the frustration resulting from the endless obstruction of movement Palestinians endure due to checkpoints and border controls. She got in a car in Texas and drove for an hour straight without stopping, filming the open road ahead. The video work is accompanied by songs that Palestinians sent her, responding to her question: "If you had the freedom to get in a car and drive for one hour without being stopped (imagine no Israeli military occupation; no Israeli soldiers, no Israeli checkpoints and roadblocks, no 'bypass' roads), what song would you listen to?"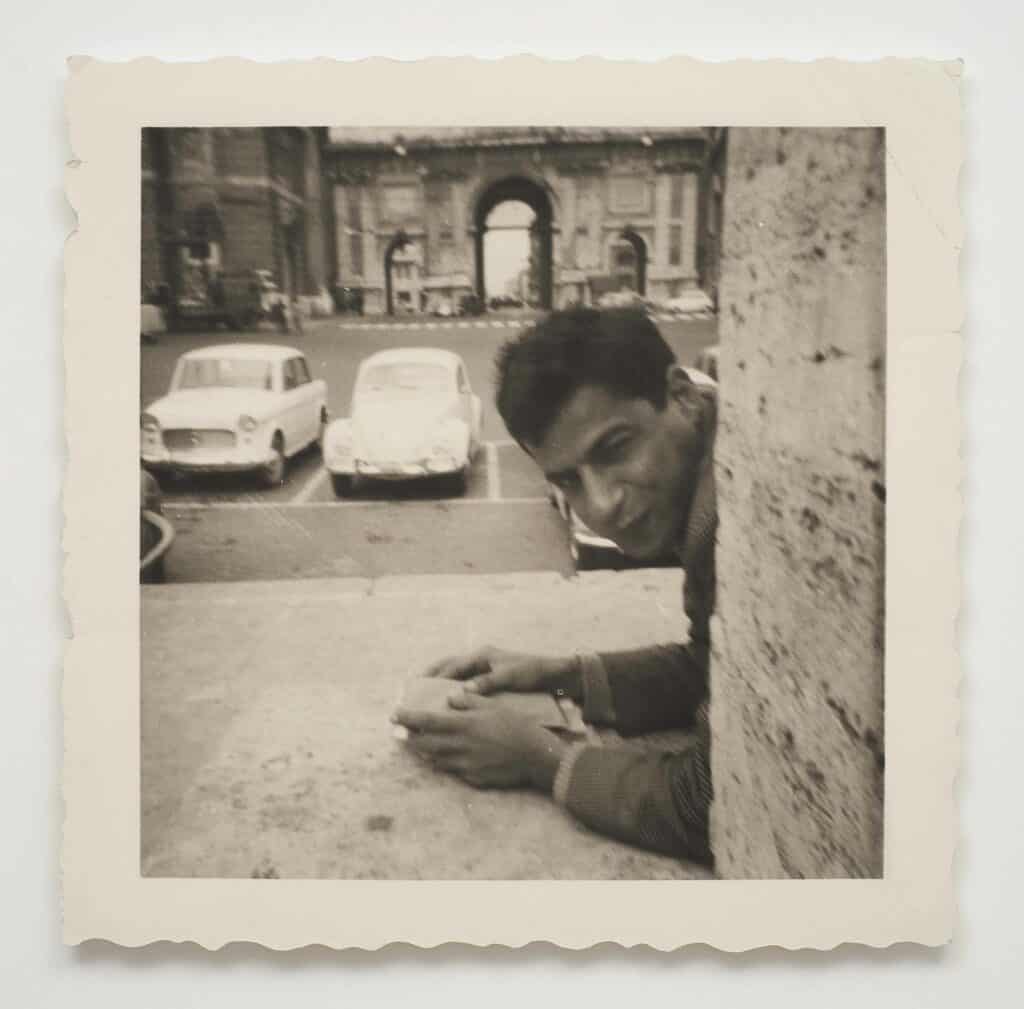 Emily Jacir – Material for a Film (2006-ongoing)
Material for a Film (2006-ongoing) is perhaps one of Jacir's best-known works. The project is based around the life of the Palestinian translator and intellectual Wael Zuaiter, who was assassinated in Rome – where he lived – falsely accused of playing a part in the 1972 Munich terrorist attacks. By unearthing material including family photographs, correspondence in the form of notes, letters, telegrams, even audio recordings of phone conversations, and documents relating to his death, Jacir reimagines chapters of Zuaiter's life in a poignant audio-visual installation.
Emily Jacir – ex libris (2010-2012)
In ex libris (2010-2012), a work originally commissioned by dOCUMENTA (13), Jacir commemorates the approximately 30.000 books that were looted from Palestinian homes, libraries, and institutions by Israeli authorities in 1948.
Six thousand of these books are kept at the Jewish National and University Library in Jerusalem, catalogued as "A.P." (Abandoned Property). Jacir visited the library repeatedly over the course of two years, photographing the books with her phone, ultimately addressing the looting and destruction of books, but also raising questions about the themes of repatriation and restitution.
The strength in Jacir's body of work lies in the fact that she reveals to a wide audience the complex and vastly layered reality of Palestine, a territory described by the late Mahmoud Darwish – widely regarded as the national poet of Palestine – as a country of words. Be it due to redrawn borders, erased villages and towns, or the experience of exile, Palestine is a place often evoked through words and memories, and Emily Jacir, through her artistic rituals, helps reunite parts of it with its people, speaking out for the many Palestinians who do not have a platform to be heard.
Relevant sources to learn more
For previous editions of our "Female Iconoclasts" series, see:
Discover and Buy Art for Sale