"The gallery is interested in following specific lines of work, those related with social and cultural issues that affect our society everyday"
Being located in the peripheral part of Santander, on the northern coast of Spain, the gallery JosédelaFuente finds itself between a heartfelt commitment to its local area and a strong international outreach, none of which excludes the other. On the contrary, this dynamic interplay creates a synergy that supports the overall vision of the gallery: to display art by artists who challenge themselves and investigate critical issues affecting our contemporary society.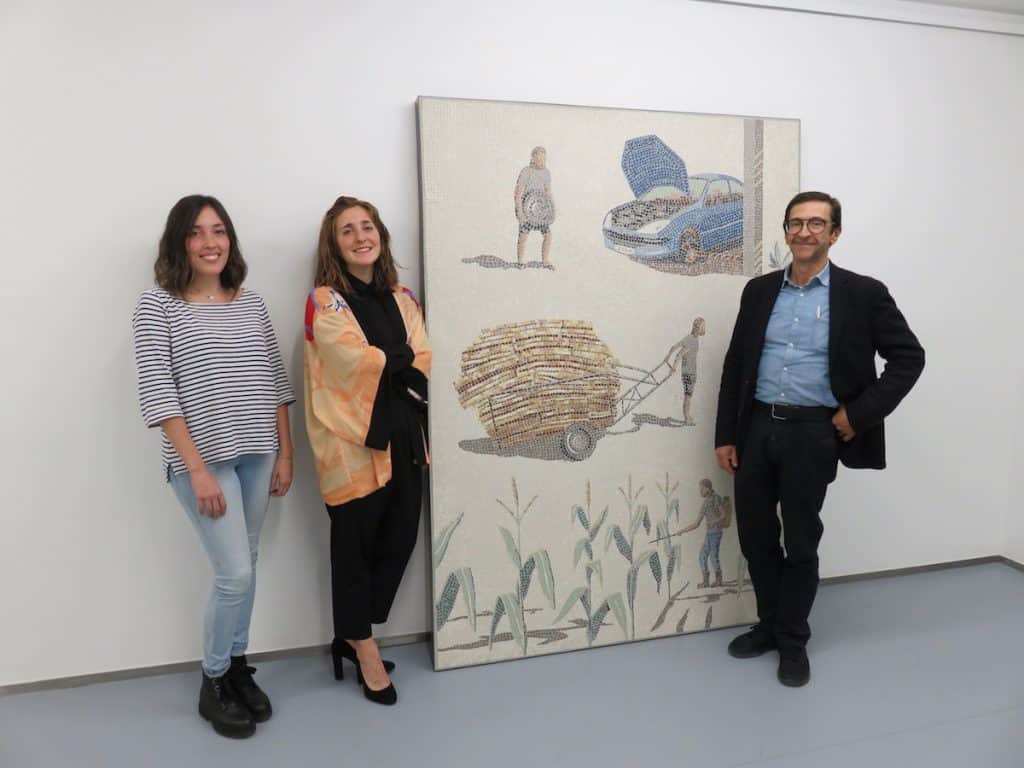 Name: JosédelaFuente
Opening year: In 2007, José de la Fuente opened Nuble and seven years later, in 2014, he redefined the direction of the gallery and changed its name to JosédelaFuente with the aim of working with national and international artists.
Location: Santander, Spain
---
When did you first get interested in art and how did it lead you into the business of being a gallerist?
F: At the age of fifteen, I bought my first artwork, which was my first serious step into this world.
D: I visited a Yoko Ono exhibition when I was seven. It was my first time at a contemporary art show and I remember experiencing some quite strong feelings in my body that I had never had before. Then later, I finished my degree in Fine Arts and started working in galleries, which is now almost six years ago.
How would you describe the program and vision of your gallery? What sets JosédelaFuente apart?
F: The gallery is interested in following specific lines of work; those related with social and cultural issues that affect our society every day. Thus, we represent international artists and additionally invite others, thanks to the collaboration with curators, to work within the territory, creating synergies with other agents in the contemporary art world. The gallery has other projects outside the space such as group shows and art fairs abroad, talks, seminars, and screenings.
You represent a diverse group of artists including both Spanish and international artists. Are they somehow related in their artistic practices and what do you look for when considering a new artist for your gallery?
F: Yes, all the artists' practices are aligned with our interests. For us, the concept stands first and the technique comes later. We want the public to interact with the artworks in the largest variety of mediums.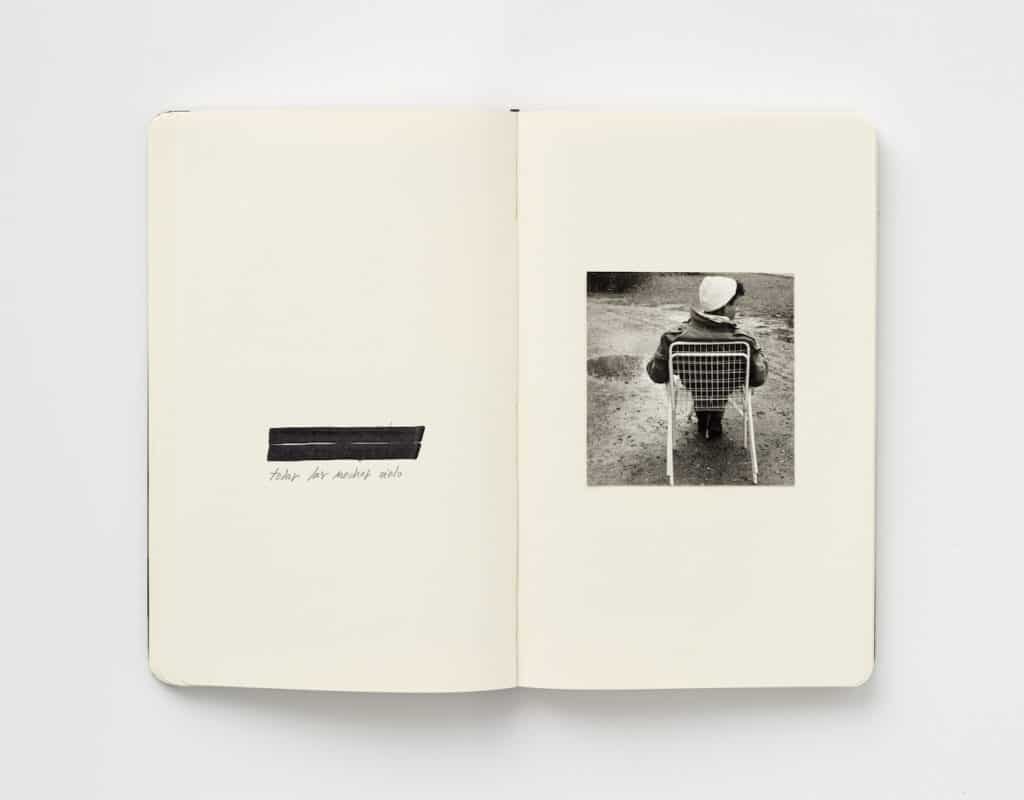 Your program presents site specific projects as well as individual and group projects. Can you tell us about the process of curating your exhibitions and how it reflects the vision of your gallery?
F: My interest arises from the problems that I observe in the world and about the things our society is attracted to with regards to what is going on in the world. We realised that nowadays so many artists are working on those matters with interesting aesthetic and conceptual proposals. We like to work with artists that challenge themselves, their artistic project and the way they perceive their own practice.
JosédelaFuente is located in the peripheral part of Santander, on the northern coast of Spain. What are the most challenging and rewarding aspects of managing a gallery in the periphery of the big art metropolises such as Madrid and Barcelona?
F: Working from the periphery is completely different from being in the centres of the country. We developed our projects that respond to the necessities of the intellectual improvement of our territory. I like the idea of putting our city on the contemporary art map. Therefore, we have been working on always joining forces with other art businesses abroad with the aim of creating synergies. It is incredible how people have changed their approach to the gallery in the past years. We have people coming now who are interested in what we do, which is rewarding.
In addition to your gallery program, you run Orbital Projects, an off-site program that aims to build a collaborative network composed by artists, galleries, curators, institutions, writers, publishers, and other cultural agents. Can you tell us about the project and the motivation behind establishing Orbital Projects?
F: Orbital projects started as a need for presenting our represented artists outside of our 'comfort zone'. We understood that our relation with curatorial platforms in other places was strong and necessary for the growth of our network. In the last three years, we have done the project in four different countries such as Germany and Colombia. Now, we are preparing the next one in Cologne in September.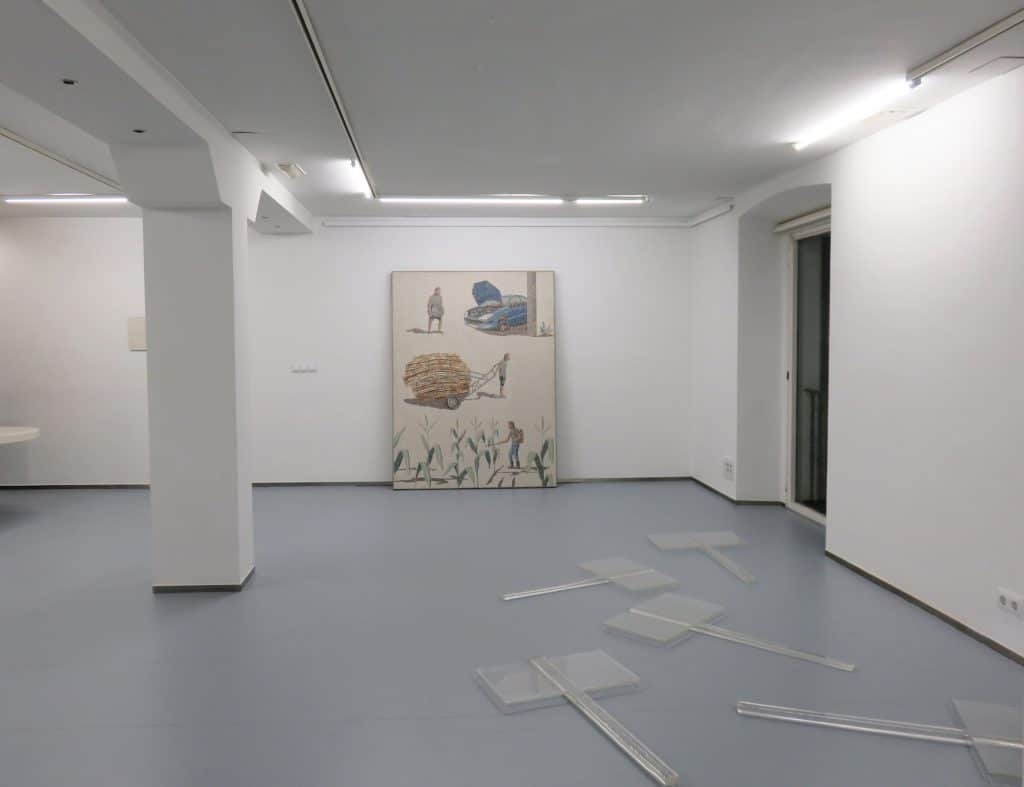 The art market is constantly changing, bringing both new opportunities and challenges to its key players. How do you, as a gallery, experience the current art market and the Spanish art scene in particularly? Do you see a change in the relation between gallerists and collectors since the opening of JosédelaFuente?
D: I truly believe that the art market situation reflects our society, and Spain has been suffering an economic crisis for the last ten years, so the situation is not the best ever. However, I feel that, thanks to some art events such as Arco or Barcelona Gallery Weekend, more collectors are looking to our country again. We cannot forget that our culture is well known abroad. The gallery started working in the local scene for the first years, expanded into Latin America (as we represent some artists from there). Since a couple of years ago, we have begun pushing our programme towards central and northern Europe so that is why we are taking part in CODE in Copenhagen for the first time.
Digitization has widely changed and revitalized the world, including the art world where more and more digital platforms arise, thus creating completely new ways for both artists, collectors, and gallerists to navigate the art scene. Which role does the new digital landscape play for JosédelaFuente?
D: For a gallery that works from the periphery, the media was a compulsory matter since our beginnings. In the past, we worked mainly with communication through newsletter and advertising in magazines (paper and web). In the recent years, we began working with other social media services, and now we realized that every day we are updating information to more than four channels in order to reach wider audiences (mainly those ones who are far from our physical location). For us, social media is a 'tool'; looking only at our surroundings would be a huge mistake, not only regarding sales, but as well for the importance of the spread of what our artists are doing in order to allocate them in public and private collections.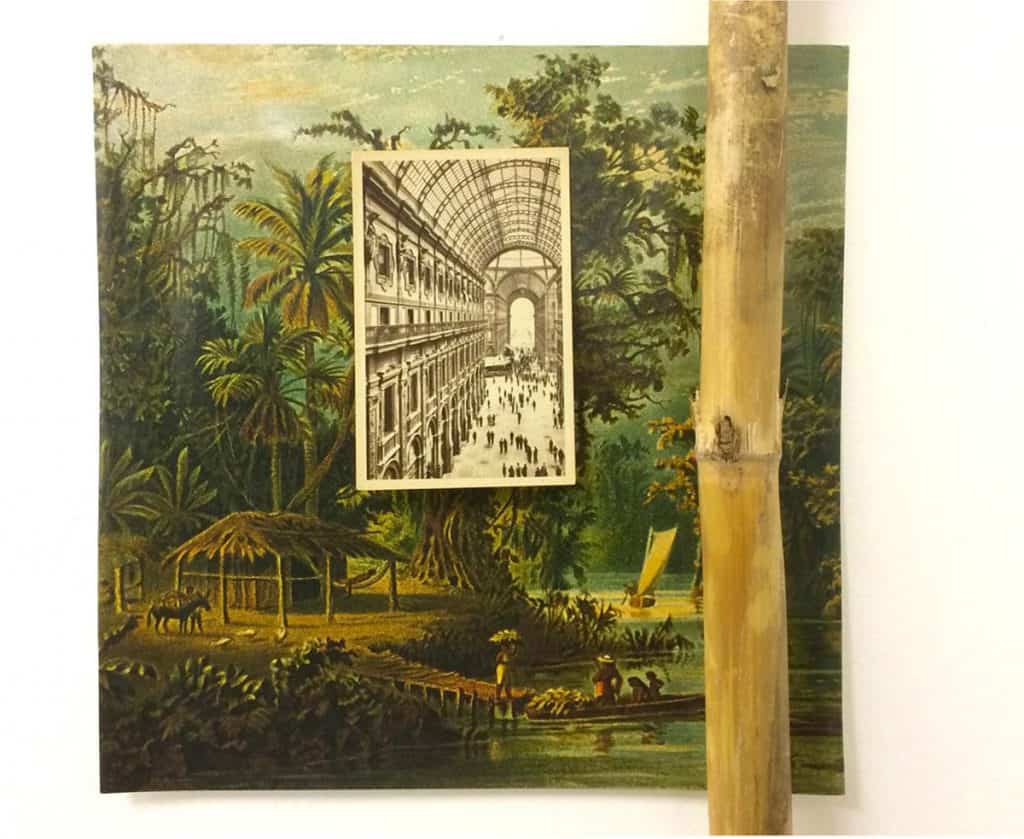 Art fairs have been sprouting across the globe the past decade causing the industry to talk about a global fair fatigue. What role do the art fairs play for you as a gallerist and where do you see the future of the art fair is heading?
D: This is a difficult question to answer today, as all us 'art workers' know, the medium size galleries are struggling for a position in the big fairs where titans catch the main attention. For our gallery model, we like to do some big fairs such as Arco, and other smaller ones, since there, we have a bigger chance to risk and to test different proposals that we could not do in a big fair, economically speaking. The future is something super uncertain.
And how about the future of JosédelaFuente? Where are you heading and what are your wishes for the gallery and its visitors?
D: The gallery experimented with changes, when we decided to work towards Europe. We had been working constantly for the last 5 years in Latin America. However, we thought that now was the moment to push our artists harder in the European context. Our desire would be to get more people into the gallery space. Being in a small city, the traditional idea of the gallery as a luxury space is something still latent. Nevertheless, if I could completely follow my desire, it would be to fit my artists into interesting collections and institutions, which would be the most rewarding feeling.
Read More